Alice has sent more snaps from her favourite spot overlooking I-670.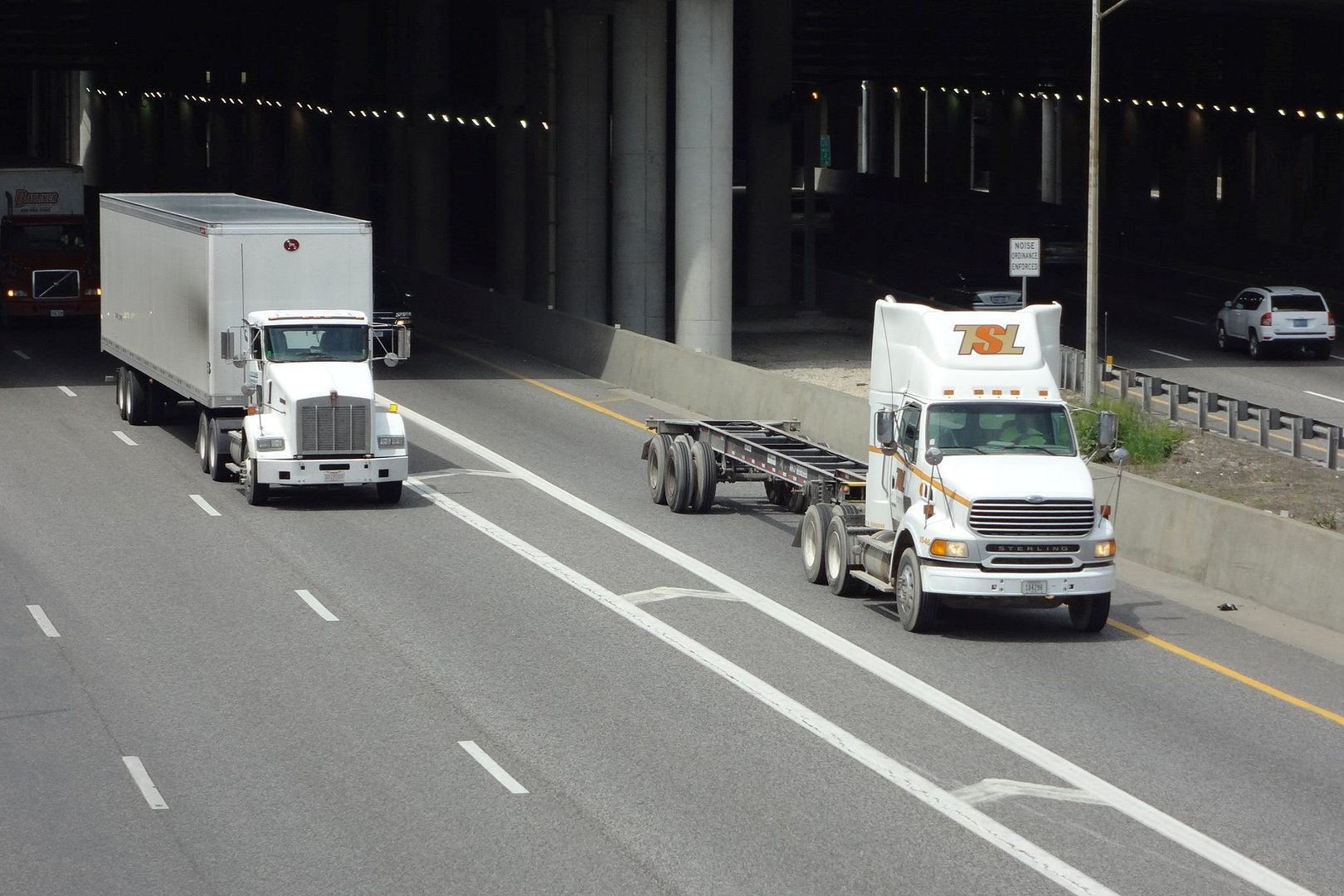 T model Kenworth (with Great Dane trailer) is unusual for North America in not having a vertical exhaust stack.
Sterling is on its way to pick up another container.
Day cab Volvo VNL loaded with 53' of pet food.
There's a W900 underneath all those Ford Mondeos.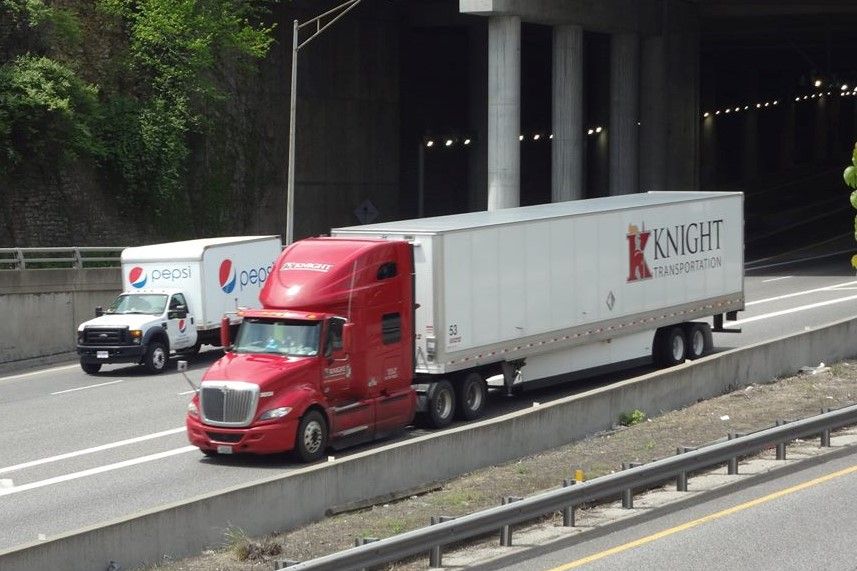 Another 53 footer, this time pulled by an International Prostar of Knight Transportation.
Knight Transportation has more than 4000 trucks and in excess of 8800 trailers in its fleet.
Peterbilt 389 with vision limiting sun visor.
Another Volvo day cab, but a VNM this time.
This unit it is operated by Kansas City based Batliner, who providing an extensive recycling service in the KC metropolitan area.