A few more from the Baltimore Ave overpass.
Medium weight Hino for North America uses cab of the 500 series with an added bonnet (hood).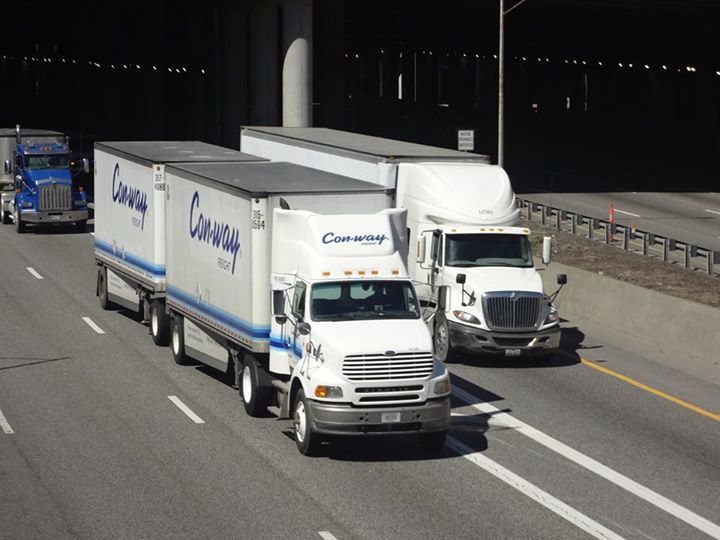 Con-way Sterling with a set of 28' doubles.
International to its left and Kenworth following.
Peterbilt 387 with International tow truck on board.
The liveries suggest they are probably both from the same company.
Mean looking Pete with "road scraping" front bumper and shaded "eyes" pulling a grain trailer.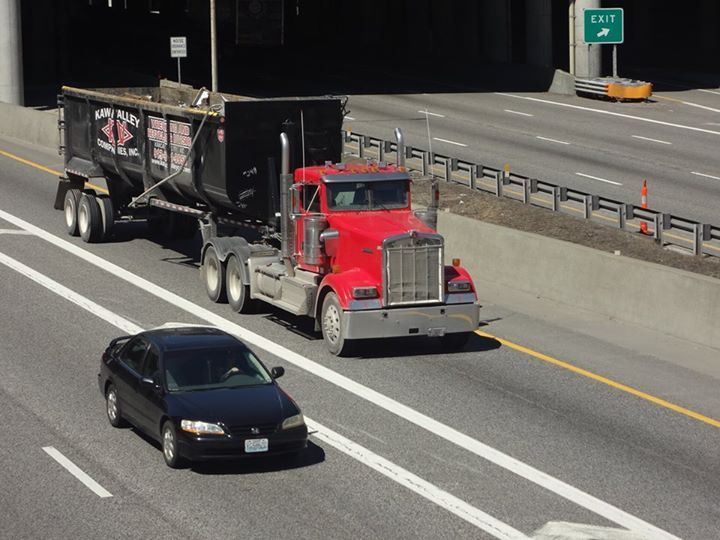 W900 Kenworth pulling what I suspect is a trailer for carting away demolition material.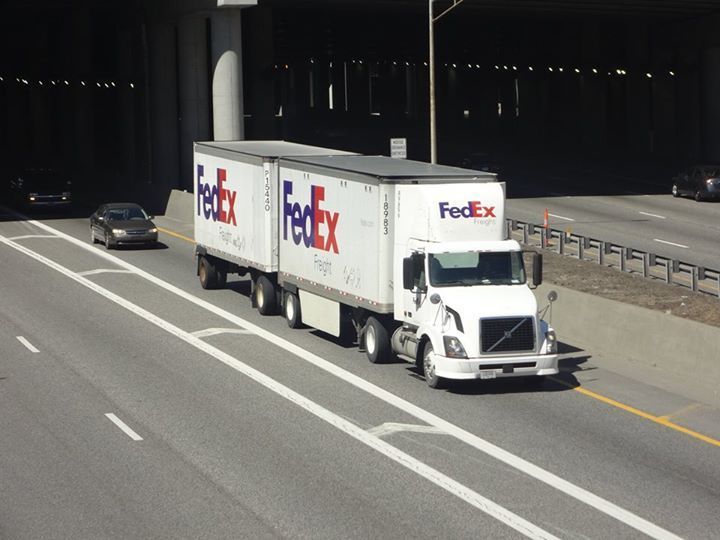 Single drive Volvo with a set of FedEx doubles.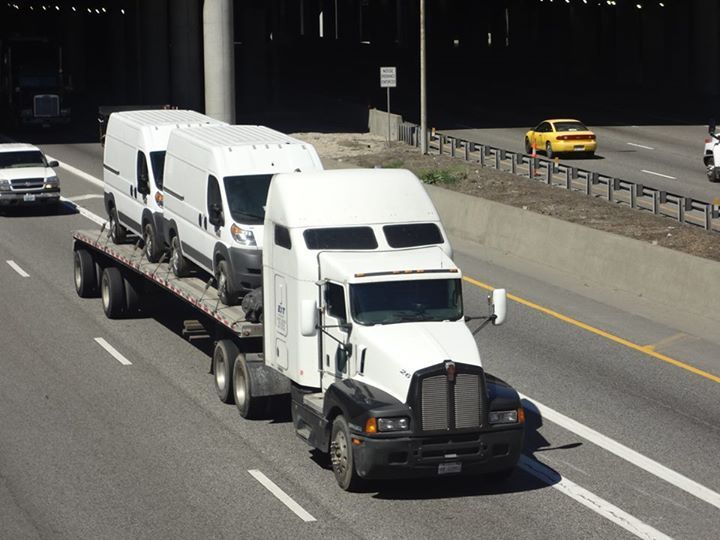 Kenworth T600 with Aerodyne sleeper and a load of two vans which appear to be Fiats.
A couple of snaps from elsewhere in the City.
Freightliner mid-sized bus with very tall windscreen.
Freightliner FL unloads garden supplies at The Home Depot on Main Street a short walk from where Alice is living in KC,MO.