Alice spent 2 minutes in the pouring rain (and thunder and lightning) at the Flying J in Kansas City, Missouri to get these shots.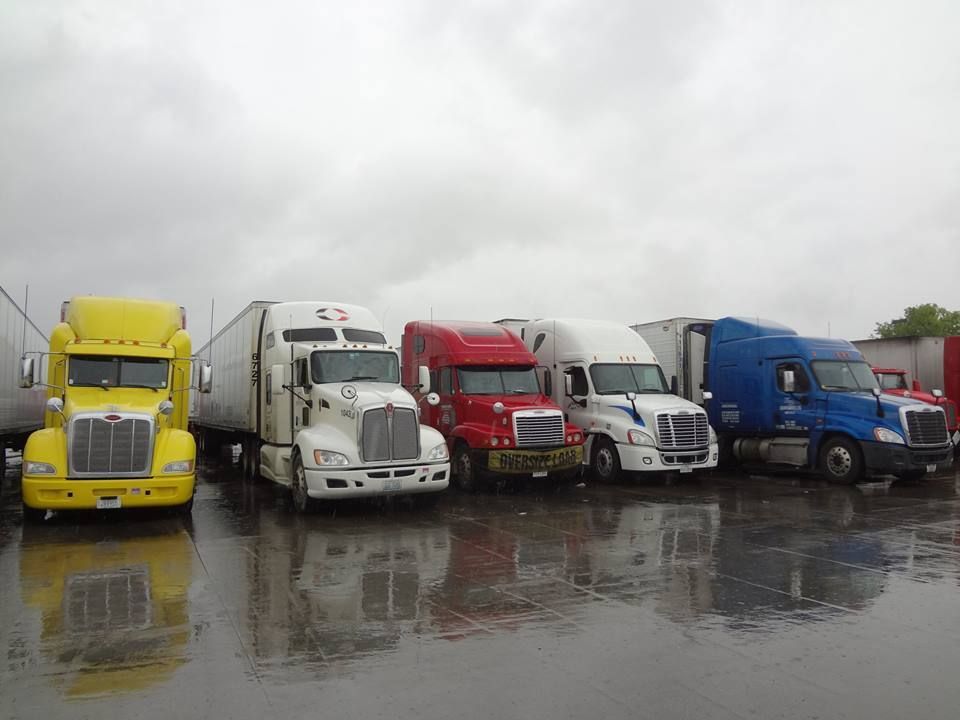 Yellow Peterbilt stands out in these conditions.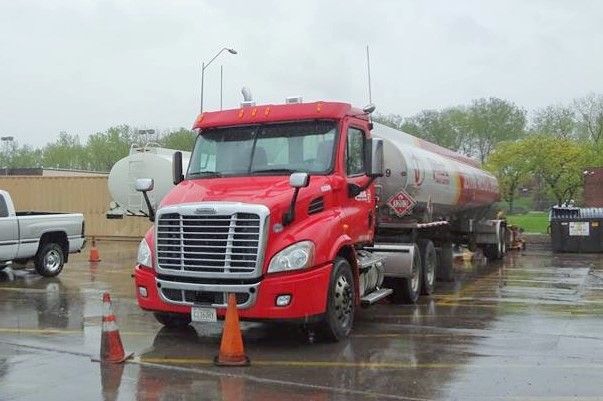 Freightliners are numerous in this area.
I still like the bold front of the Kenworth W900. Not so sure about the "snow clearing" bumper though.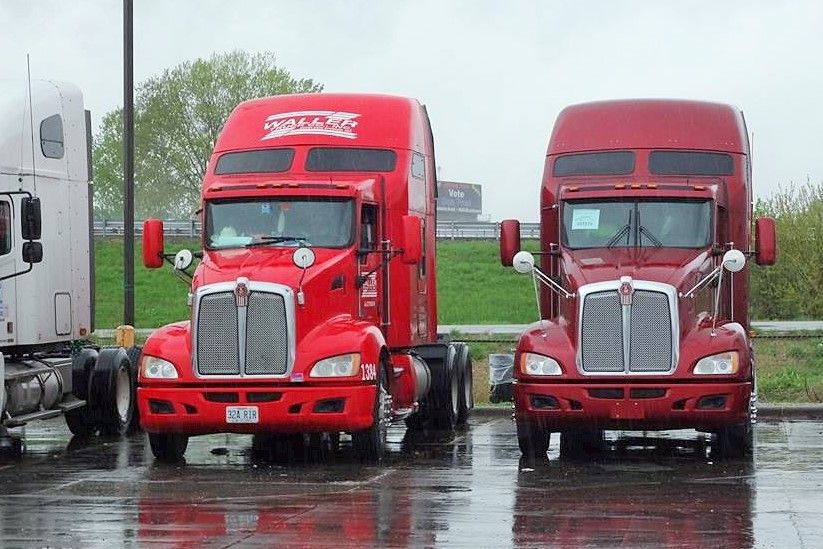 The lack of a rego and the paper work attached to the windscreen, suggests that the right hand KW is on delivery.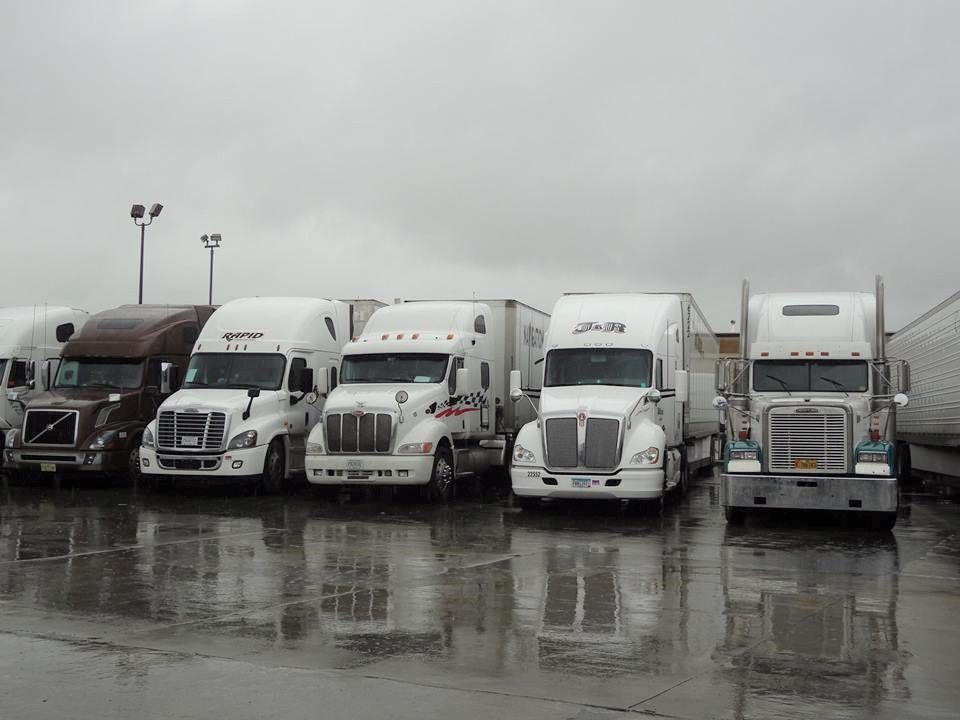 No, it's not a black & white photo.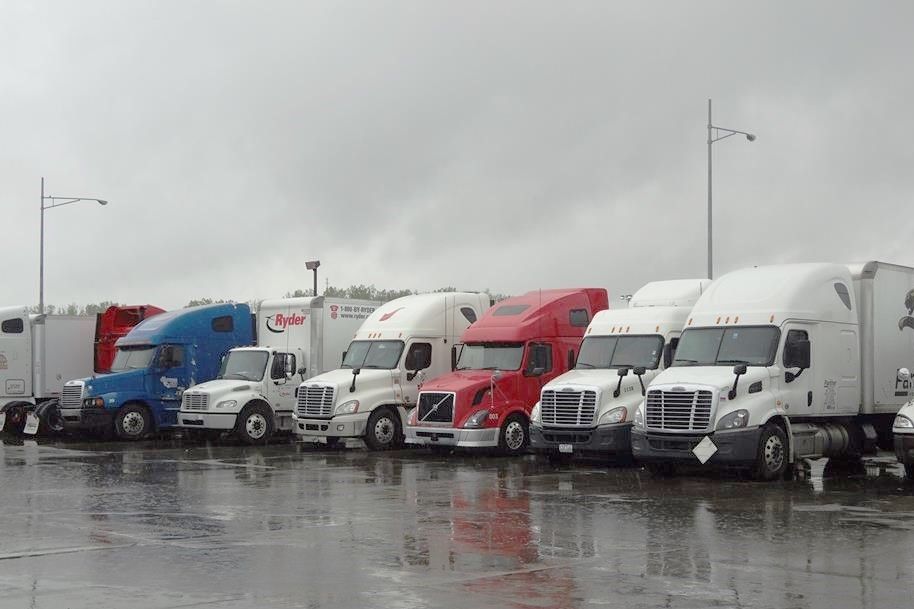 Lone Volvo, mixing with the Freightliners.
More Freightliners mixed with Volvos and Peterbilts.
Another Freightliner comes in.
Notice how the trailer skirts taper at the front.