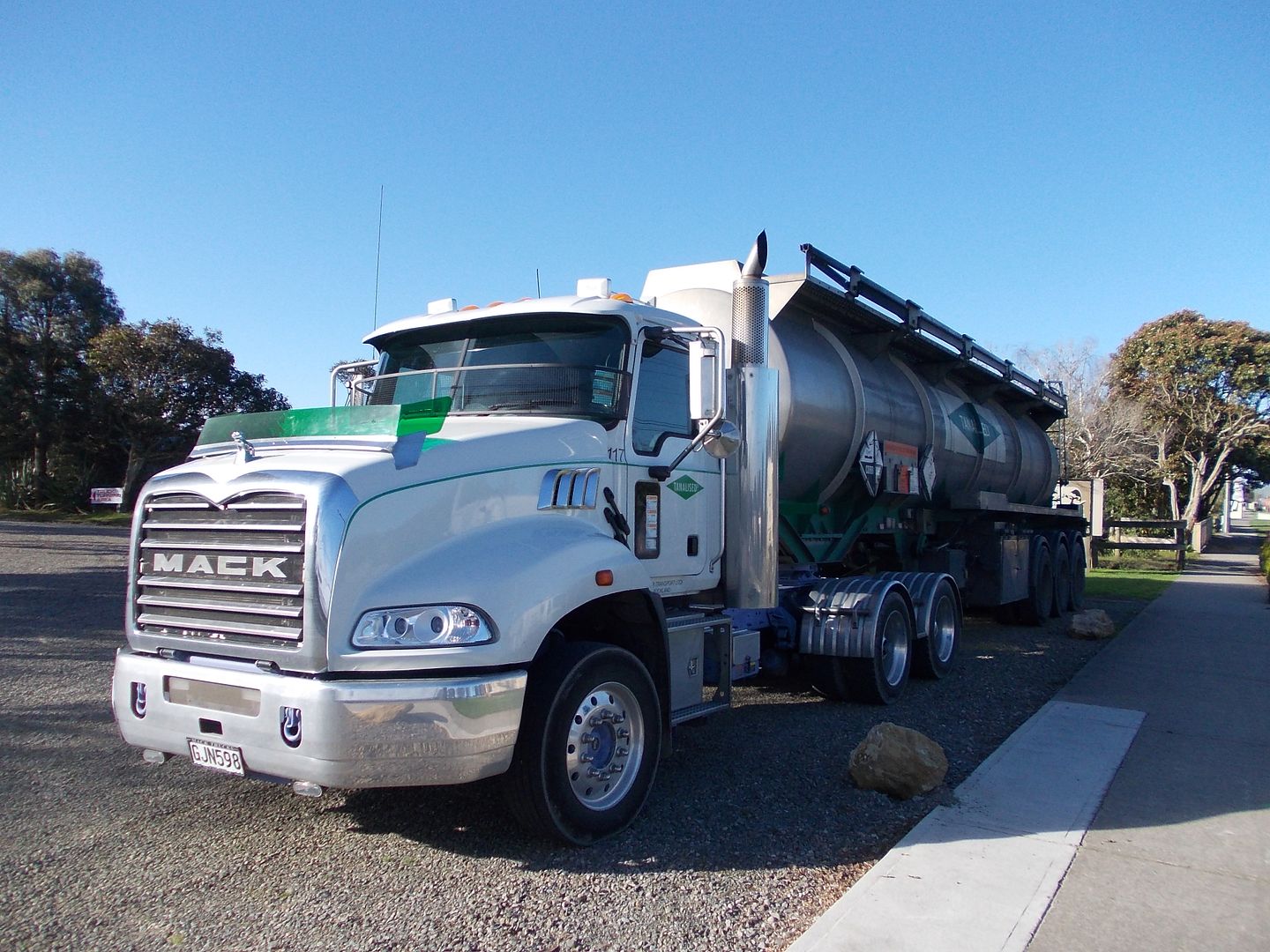 Tapper Transport's 2012 Mack Granite.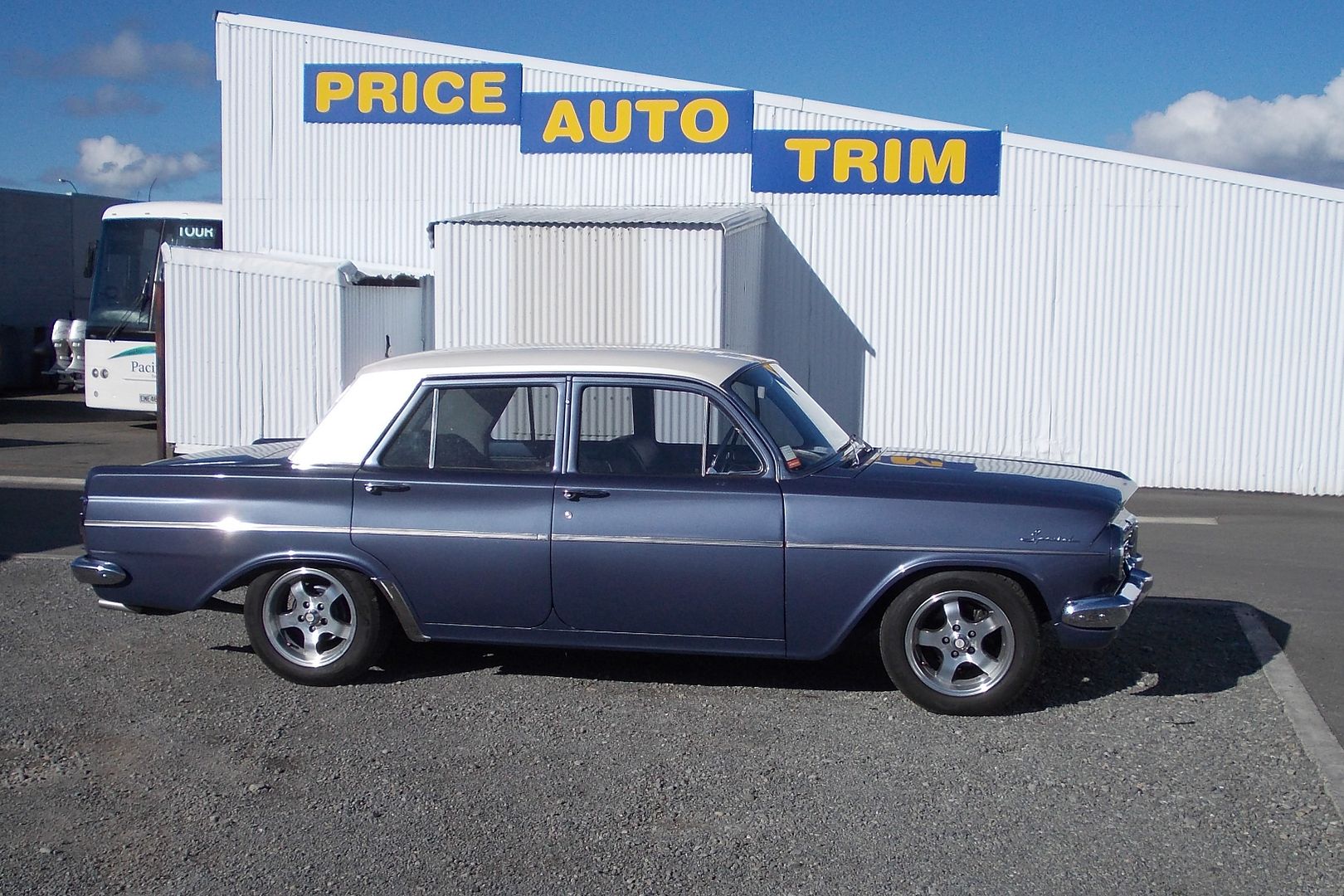 Nice EH Holden, recently seen in Masterton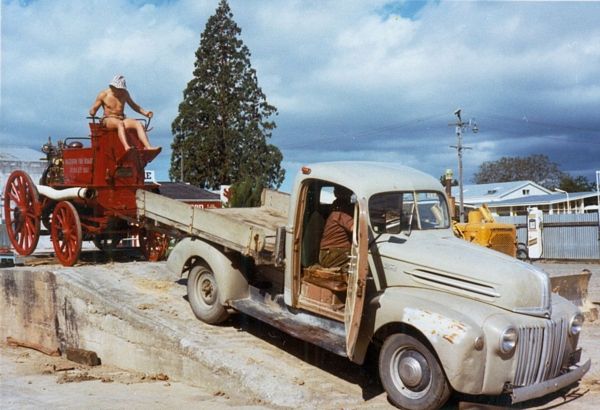 Many years ago I worked for our local Fiat dealer, Maxwell's Garage. They had a Ford V8 truck they used for towing disabled vehicles. I recently discovered this photo of the old girl on the Wairarapa Archives site.
This snap is taken in the yard of Gough, Gough and Hamer with Maxwell's being the building across the road in the background. Maxwell's has long gone with a New World supermarket now on the site, but that big tree is still there.
The vehicle behind the Ford is the local fire brigade's restored horse-drawn fire appliance. I'm not sure what they are trying to achieve here, but if it's to load the machine onto the truck, I think they might have the V8 on the wrong side of the loading ramp !! But more likely they have just used the V8 to tow the fire appliance off a larger truck.
Last week there was a bit of excitement next to my workplace, when someone accidentally drove their Suzuki SX4 through the window of the pet shop. In this photo the Suzuki has been moved outside again. Police, fire and ambulance services all attended.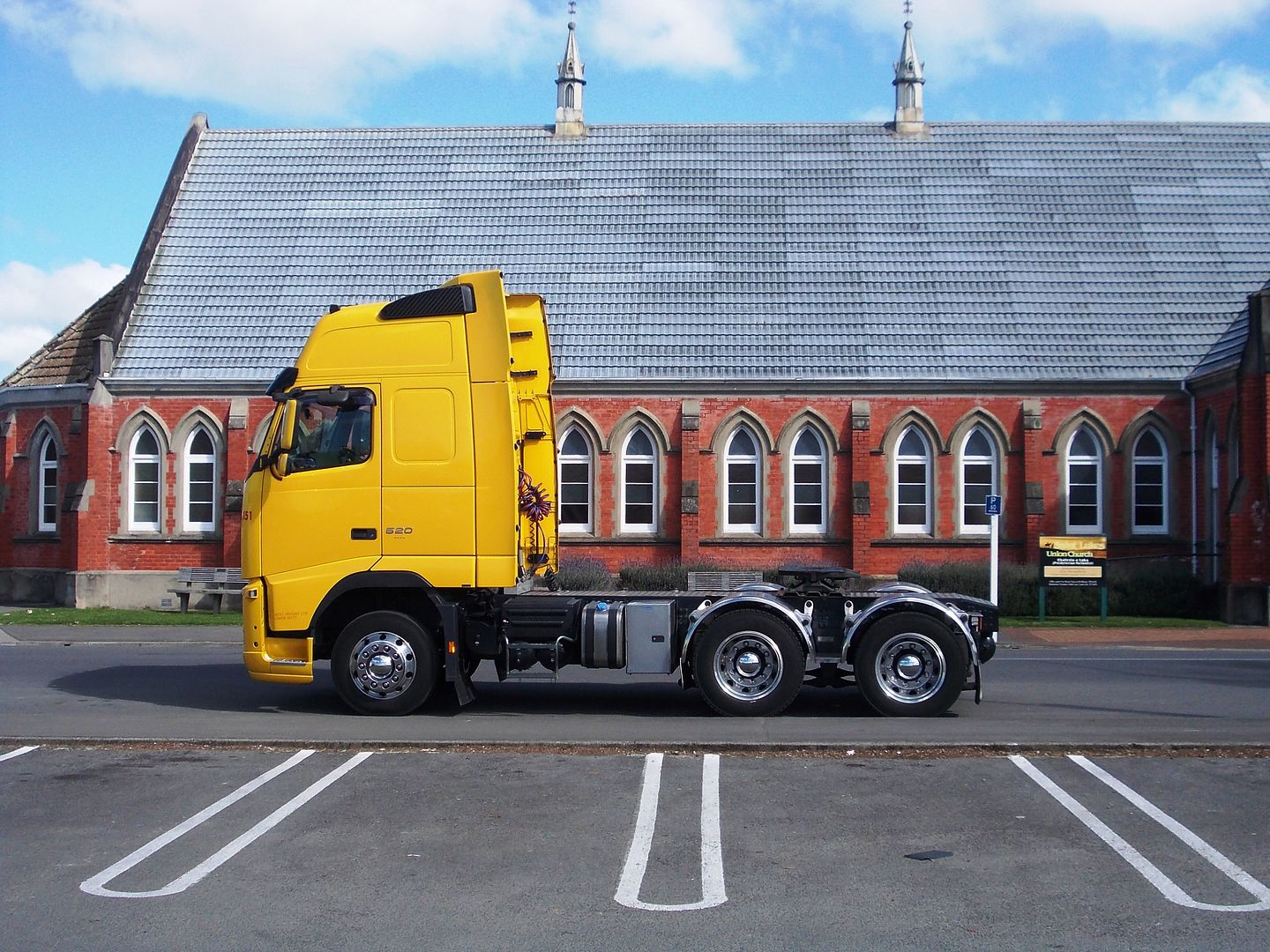 Big yellow Volvo outside St Luke's church in Masterton.