Alice has a couple of days in New York before the long trip home and sent these pics.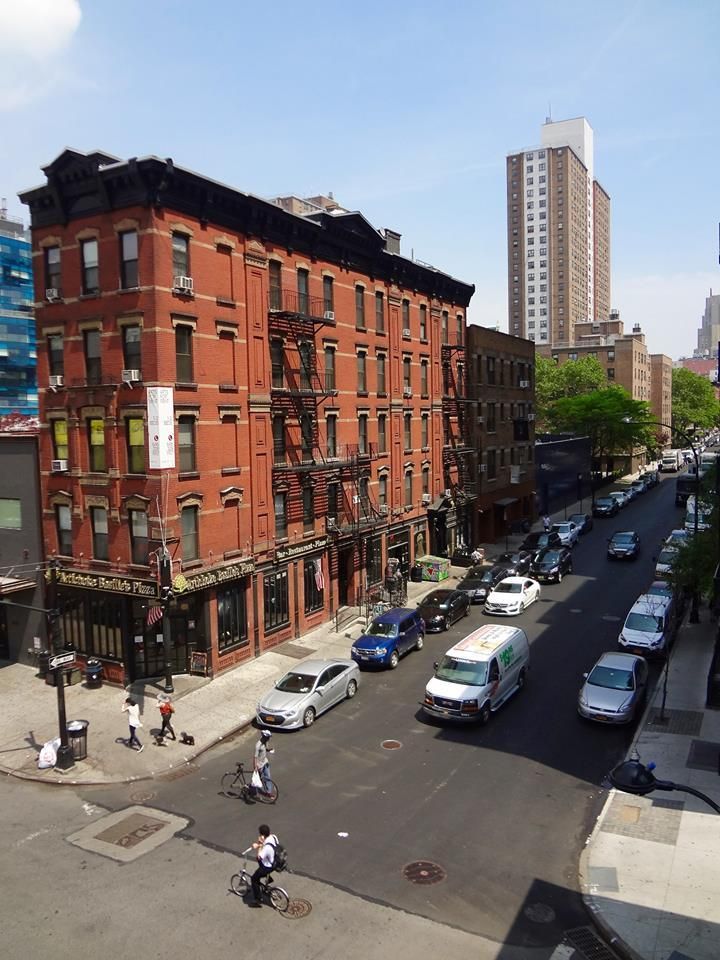 General view of traffic in the street, somewhere in NYC.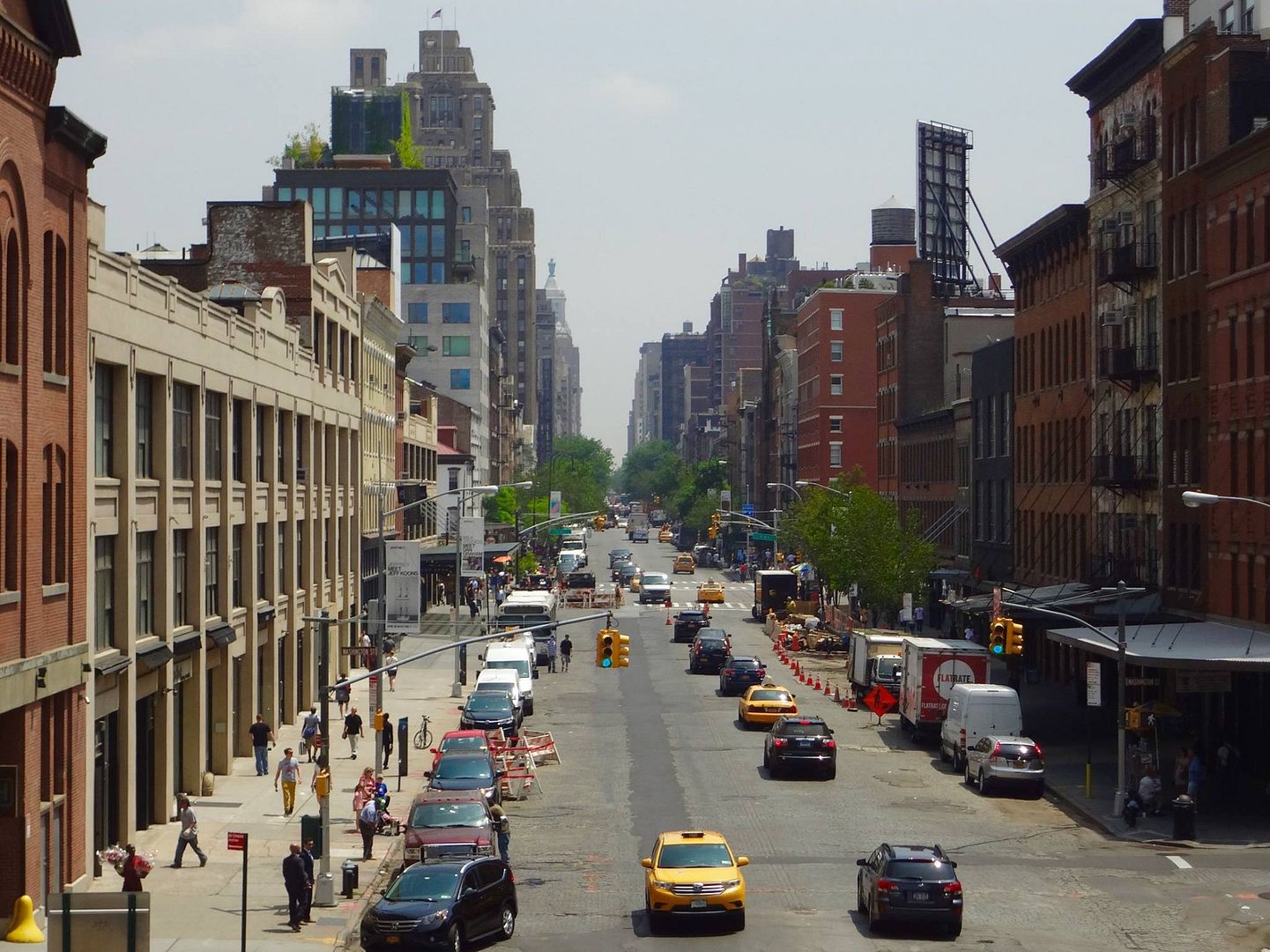 Two way street this time. Note the big yellow taxi in the foreground is a Toyota.
A street packed with delivery trucks. Freightliner in the foreground with GMC (Isuzu) passing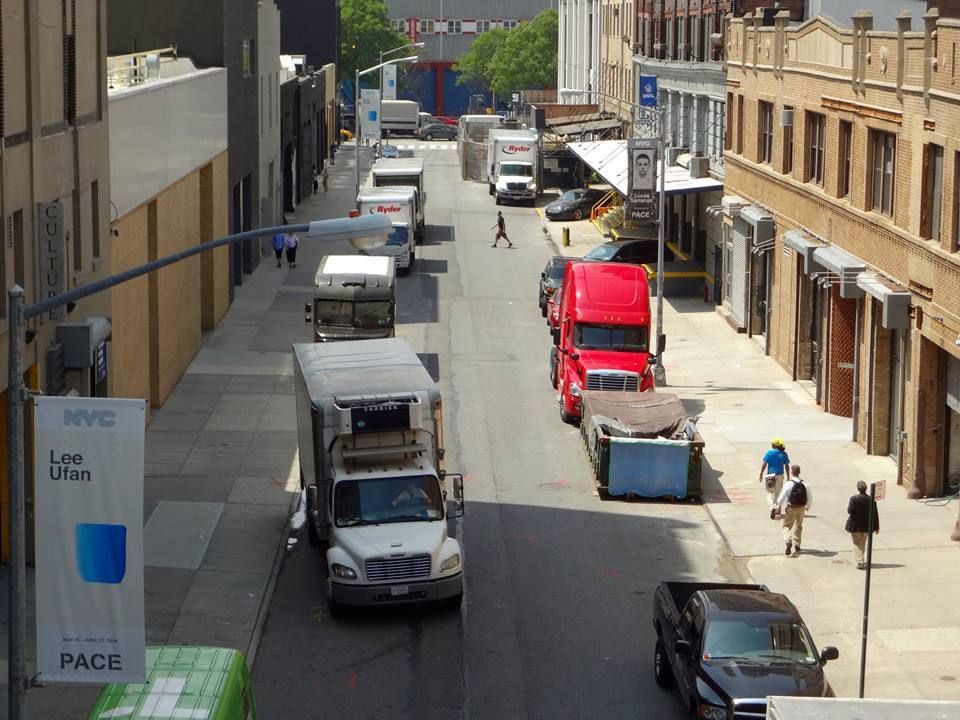 Another Freightliner delivery truck and a big Freightliner Cascadia tractor parked up.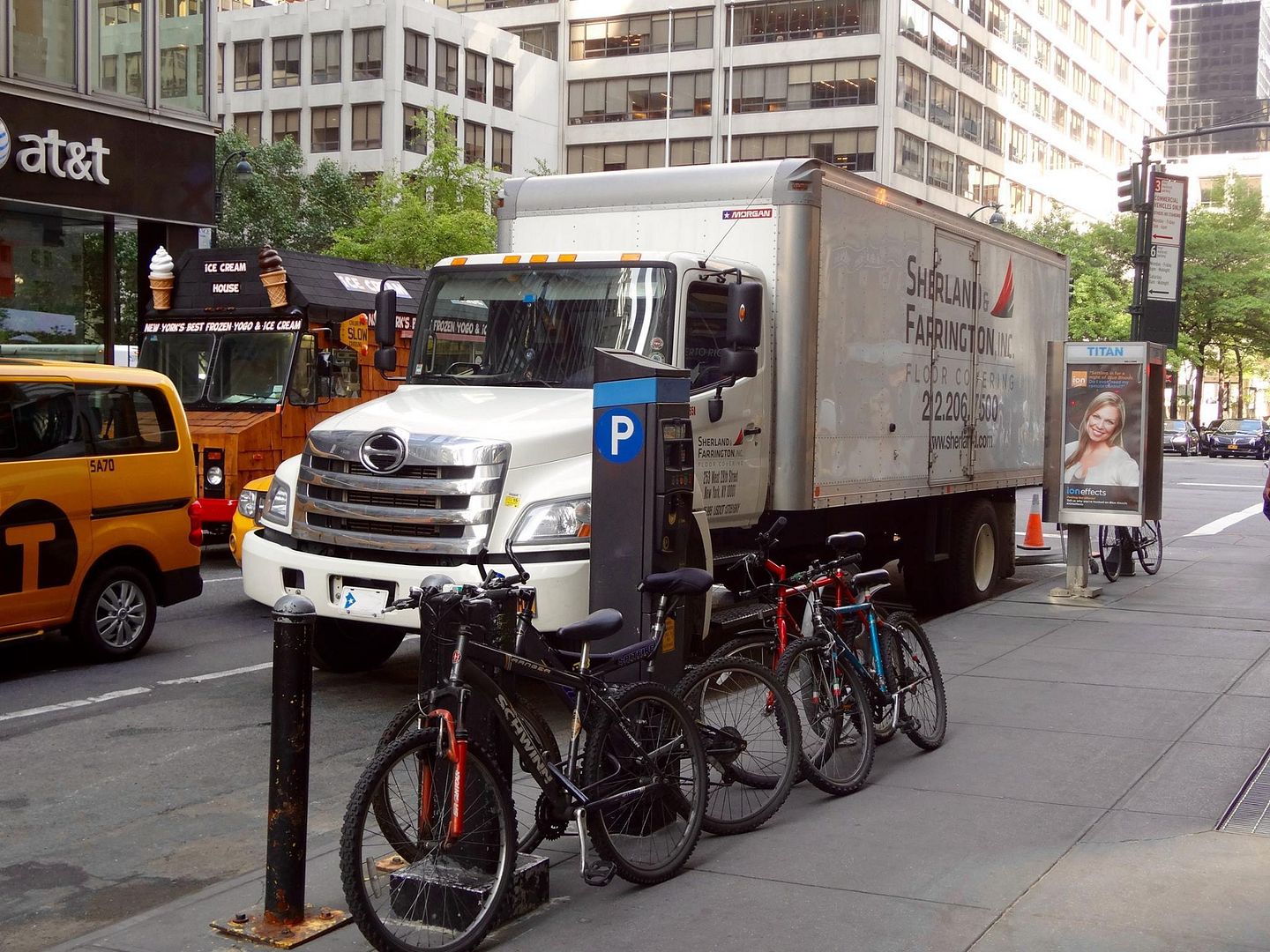 Close up of a North America only Hino delivery truck.
Note the bicycles. Bike riding (and walking) is much more prevalent in NYC than in KC.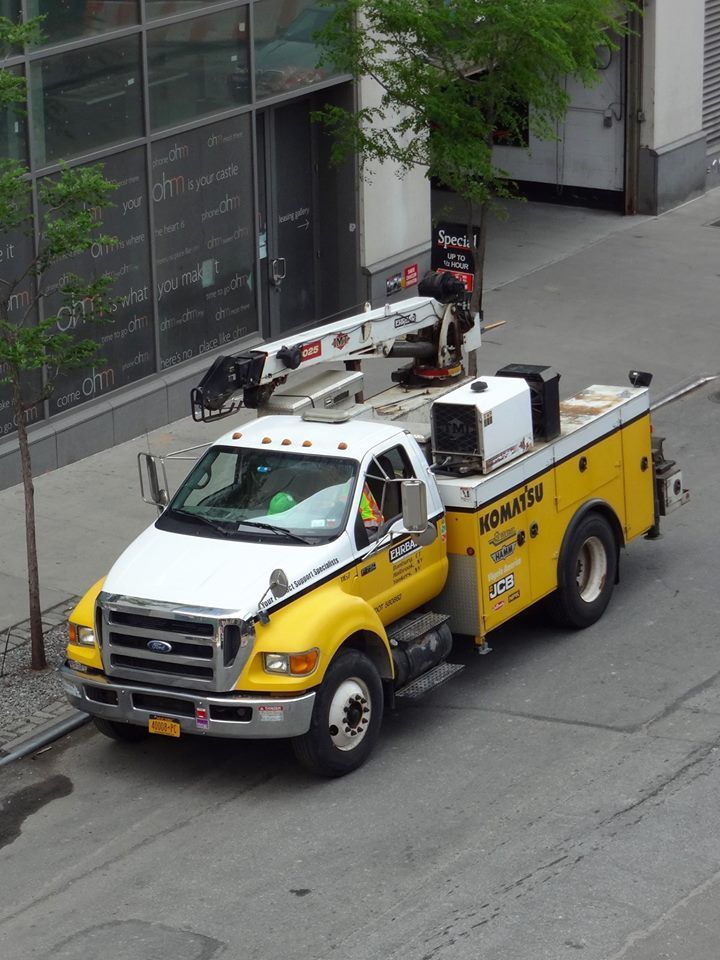 Ford no longer make heavy duty trucks, but there mid weights are still popular in the construction and utility industries.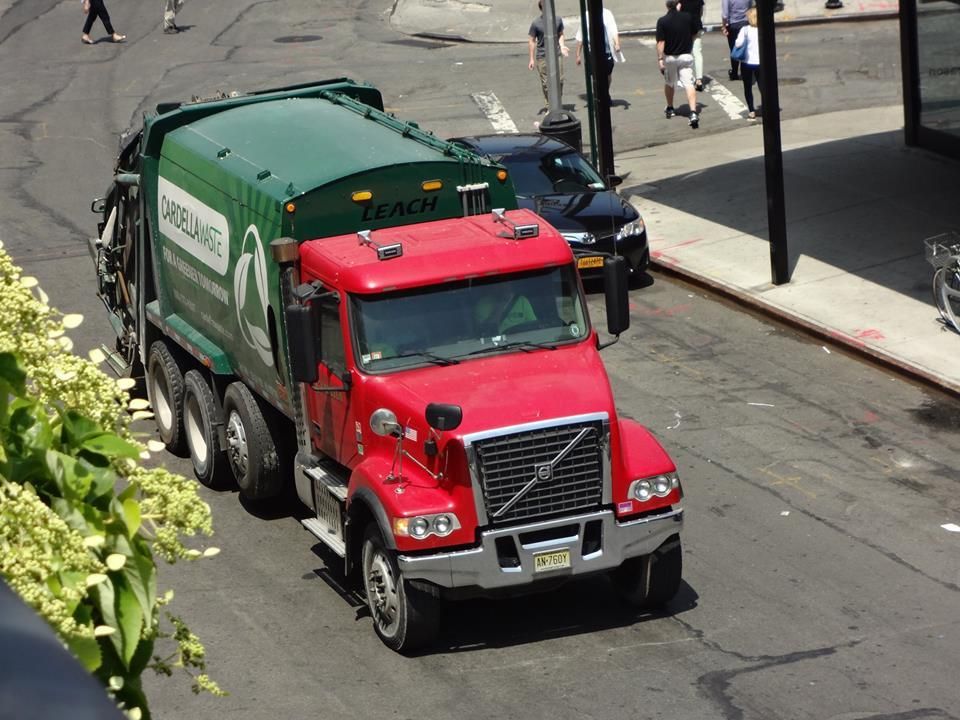 Volvo VHD trash truck with extra lift axle.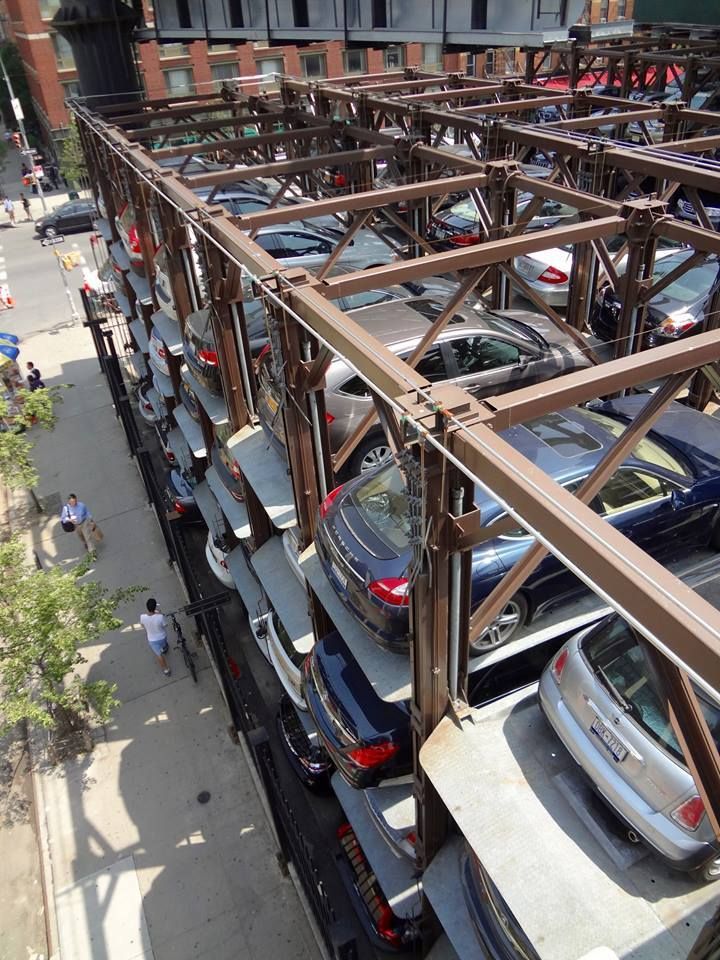 No information with this pic, but I guess it's one of those parking buildings that lifts and stacks the cars.
I'm not sure how you get your car if the one below yours hasn't been collected.
Big flat deck Pete in the middle of New York.
I'm not sure of the breed of the ugly UPS walk thru van.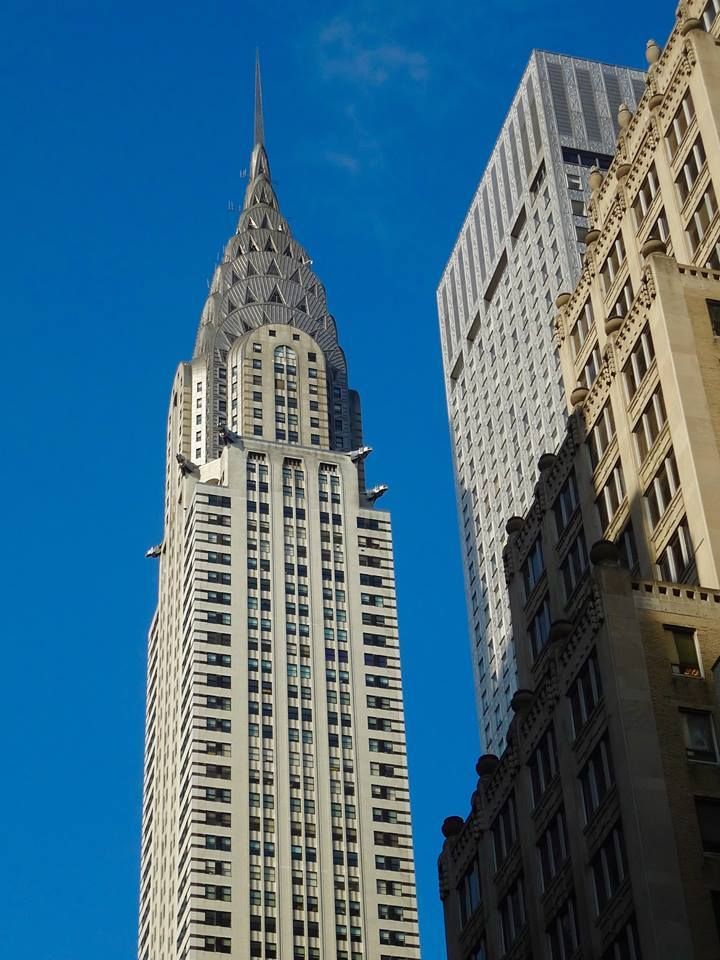 Seeing this blog is mostly automotive, I'm sure it's acceptable to show a pic of the Chrysler building.