Some more pics from Alice's few minutes at the Flying J in KC,MO.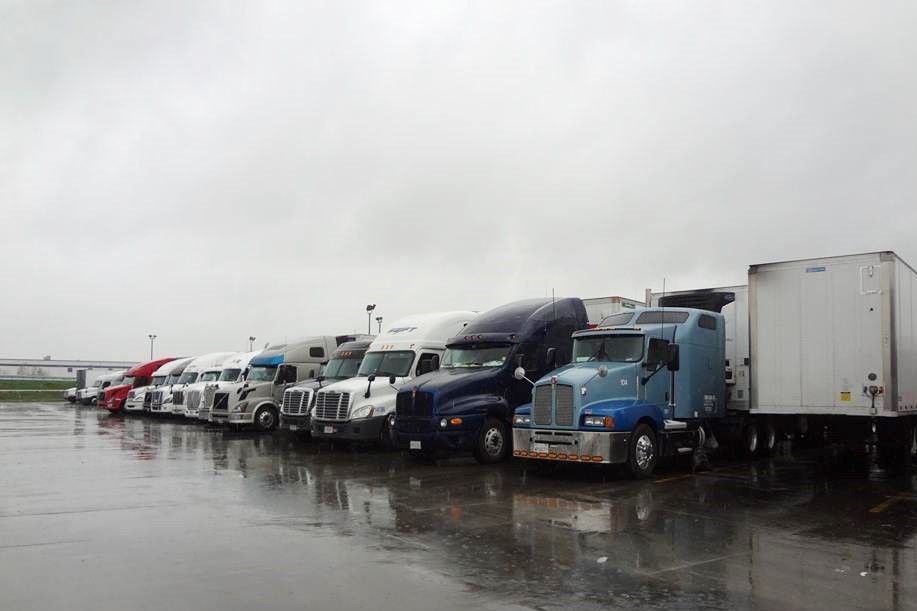 The nearest Kenworth might have a drooped nose, like the others, but the two piece windscreen shows its age.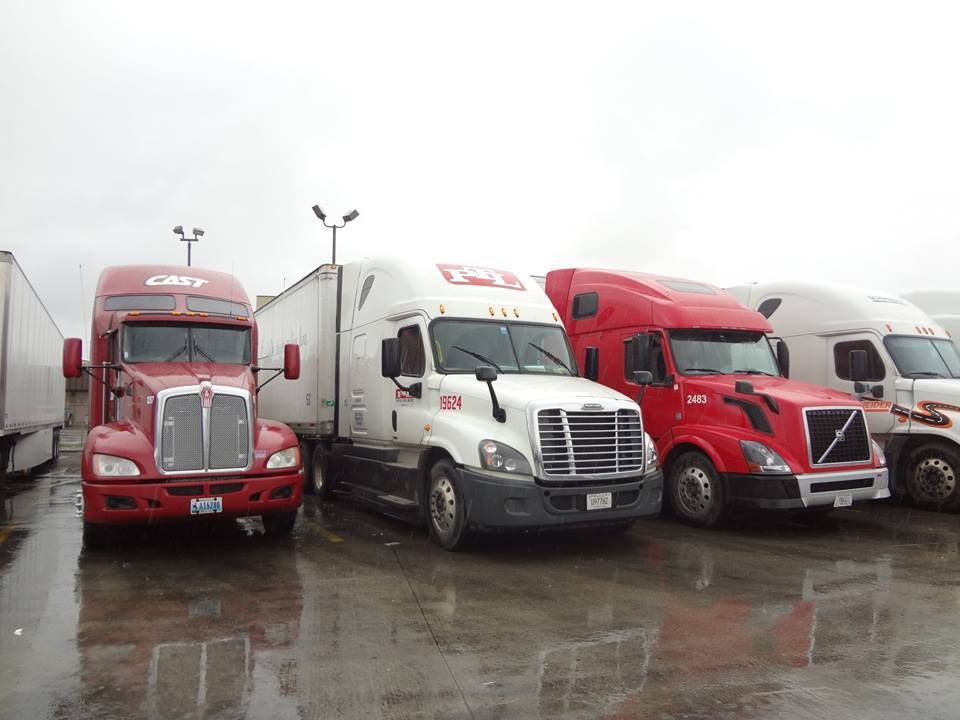 The wide angle mirrors on stalks seem common.
Haven't seen them on NZ trucks yet.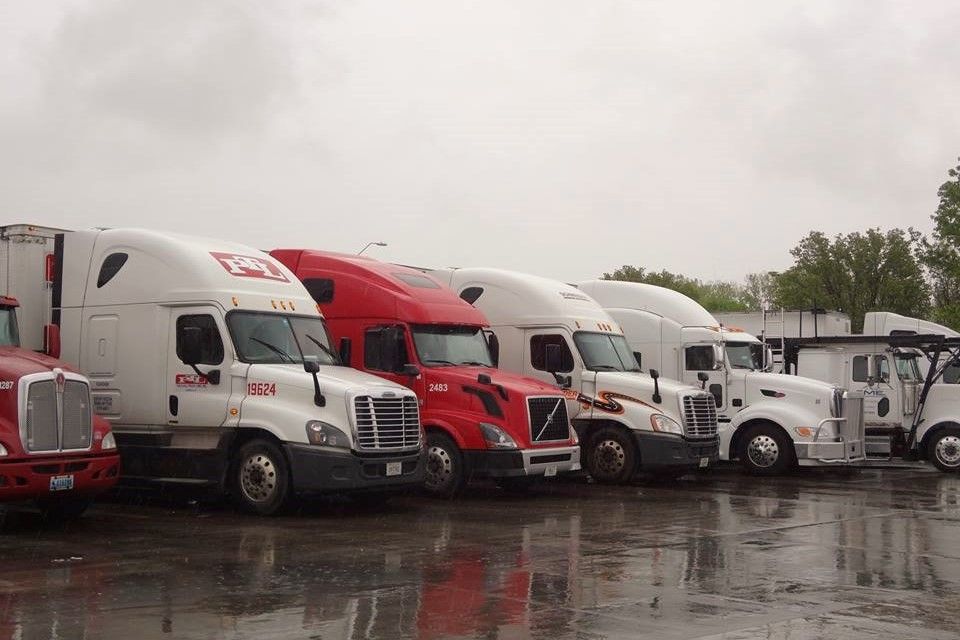 I would have liked a closer pic of the Kenworth car carrier in the background.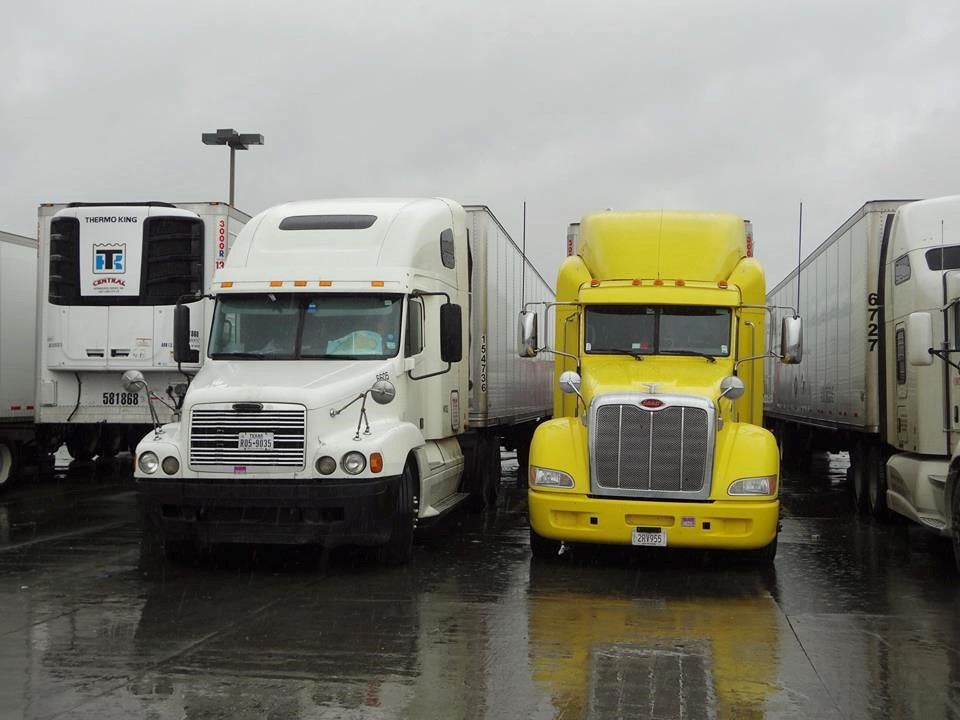 There's that yellow Pete again, sharing space with a Freightliner Century with a couple of grill bars missing.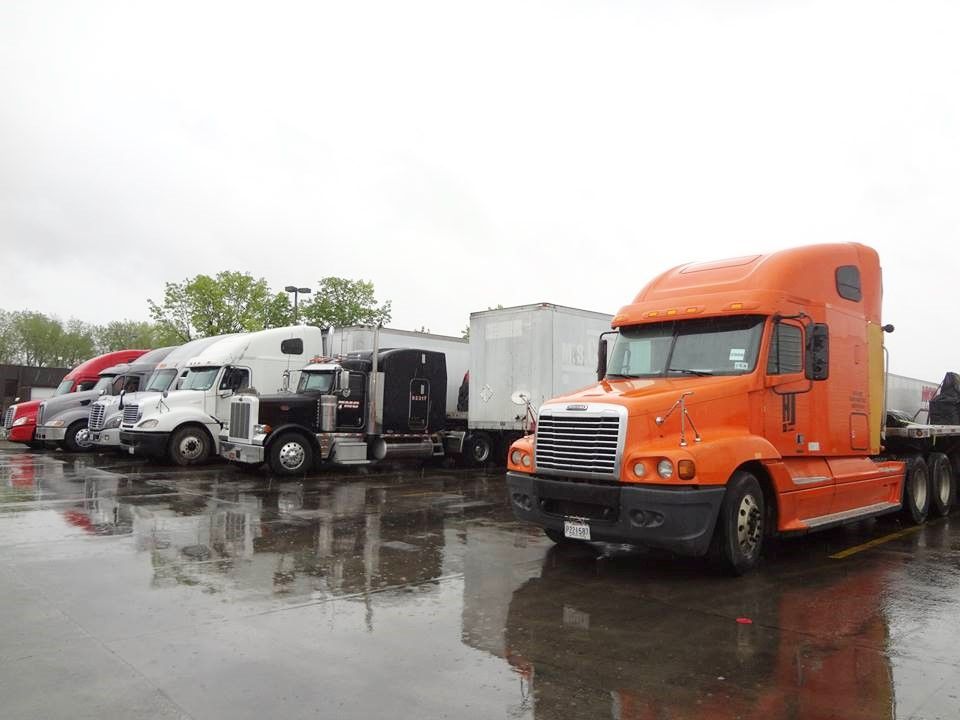 Still quite a few of the older Freightliners doing daily service.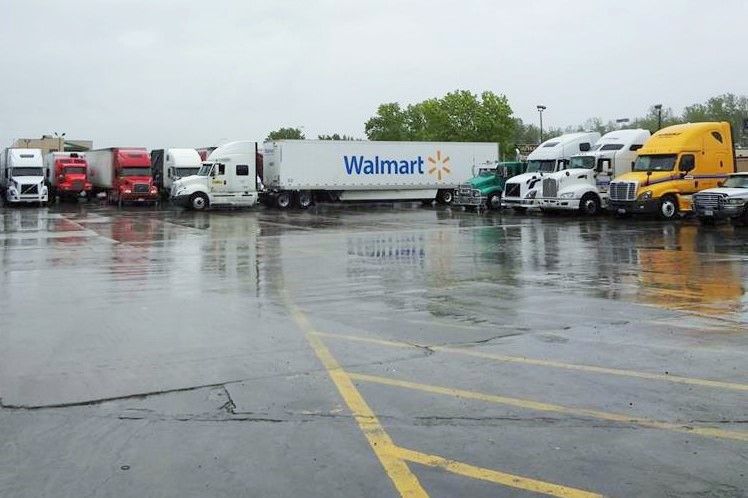 Walmart Freightliner heads out. Yellow Freightliner is a Penske Truck rentals rig.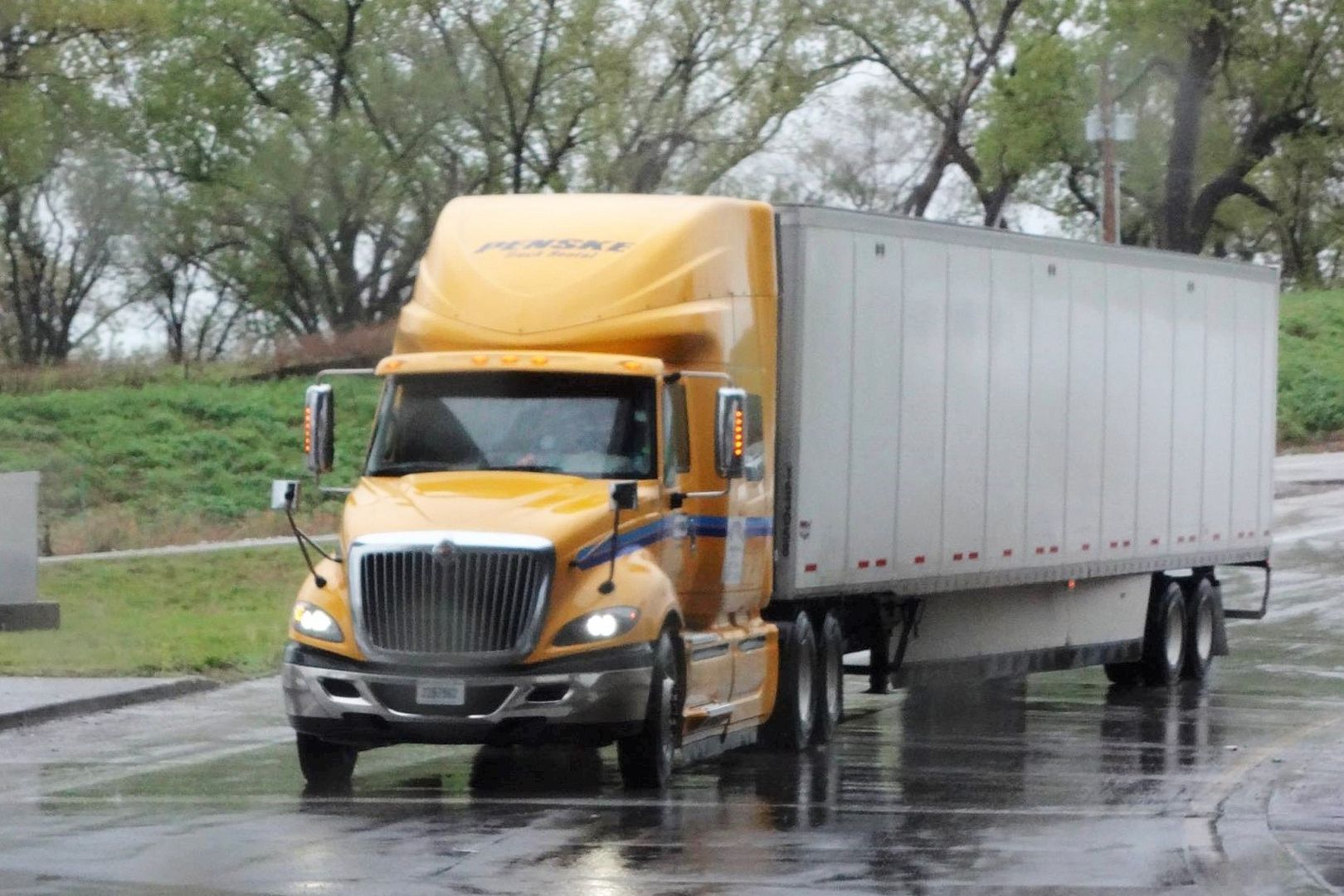 A Penske International on the slippery road.
There's a notable absence of Macks.
I'm guessing they are mostly employed in the construction and service industry.