My daughter, Alice, has made me a happy dad. I-670 runs in a channel right through the middle of Kansas City, so many of the north-south streets pass right over it. At the Baltimore Avenue overpass Alice managed to get some 20 truck photos in about 2 minutes. Here is the first of them.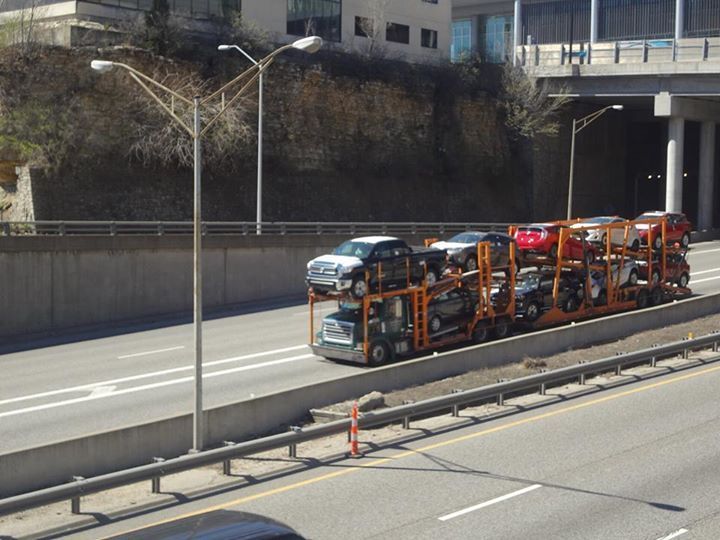 Nine new Toyotas on typical American configured car carrier. A little blurry this one, but I believe it is a Ford or Sterling with set forward front axle..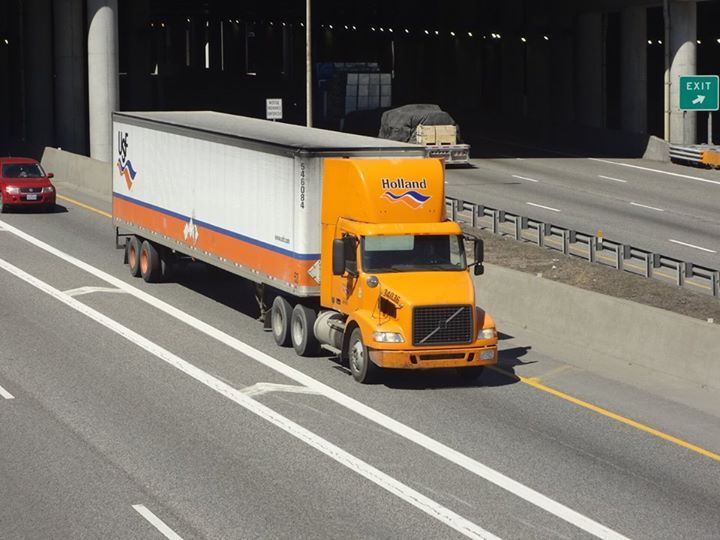 VNM Volvo with nomal two axle semi-trailer with the wheels right at the rear.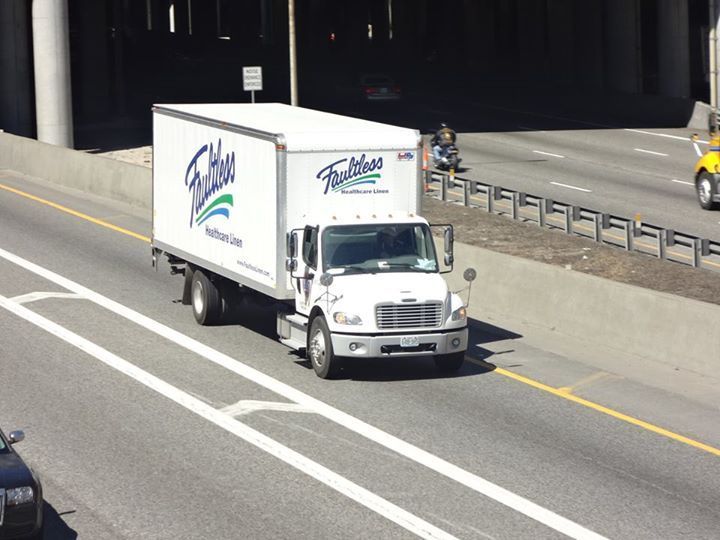 Bonneted Freightliners for light delivery work appear to be very common.
A Volvo VNL. This one pulling a reefer with the axles set further forward.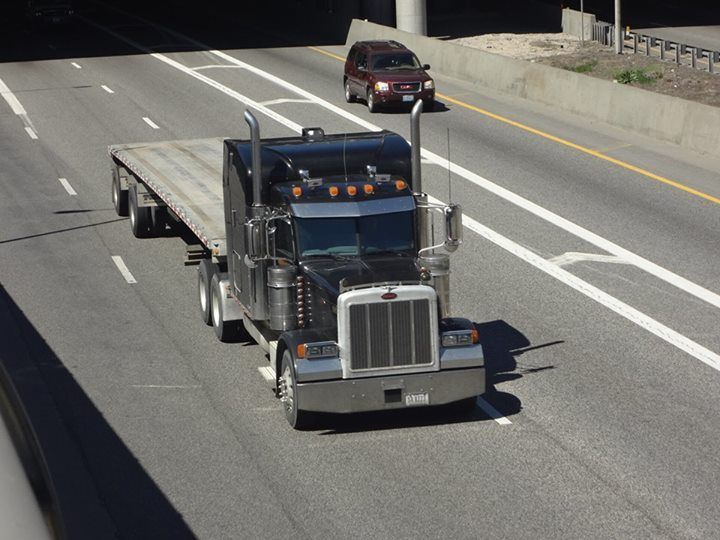 Peterbilt 378 with big sleeper and spaced axle flat deck with a load of post holes.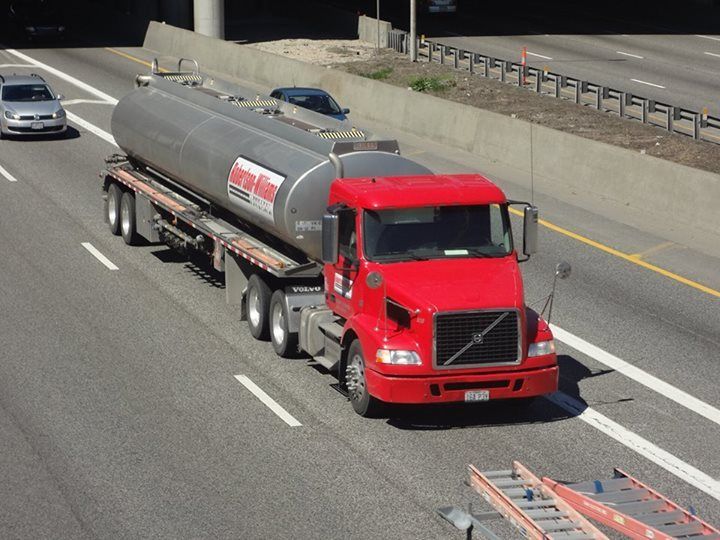 Volvo VNM with a large tanker of unknown liquid.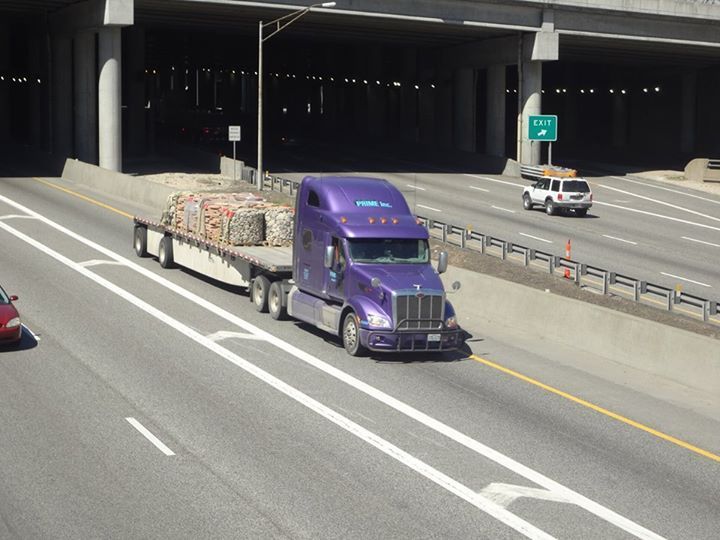 Peterbilt 387 with spaced axle flat deck.
I can't quite figure out what is on those pallets.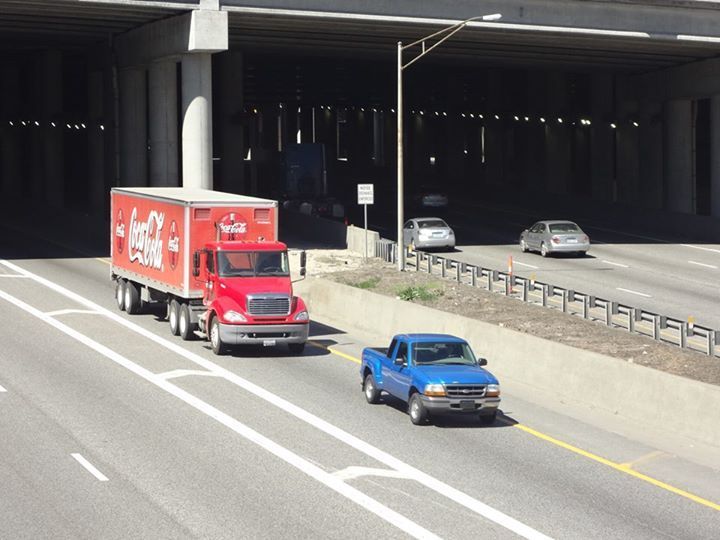 Freightliner Columbia with a load of the sweet brown liquid. Not my favourite beverage.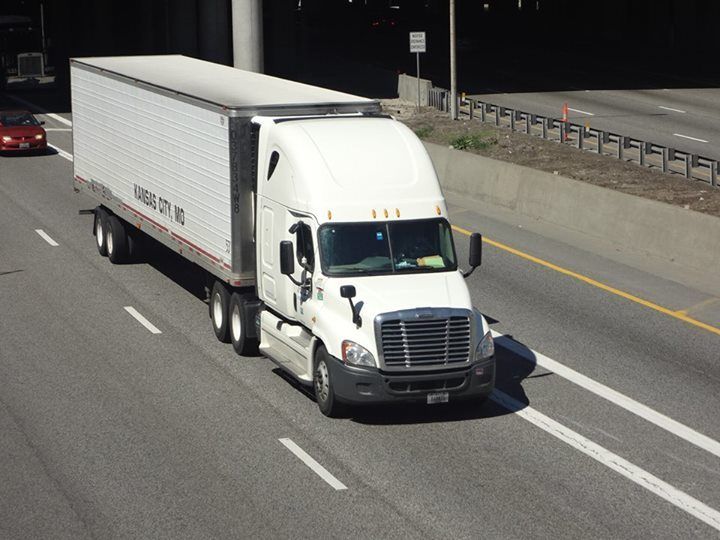 Freightliner Cascadia with integral sleeper.