Alice has just spent a long weekend in Boise, Idaho (ID) and has shared a few more photos,
taken at the Flying J Travel Plaza (truck stop/service station) on the corner of Sth Federal Way and Sth Findley Ave.
Peterbilt 579, Volvo VNL, Freightliner Cascadia and Freightliner Century.
I'm surprised at the supressed liveries. Most rigs are a single colour with small sign writing and maybe a few stripes.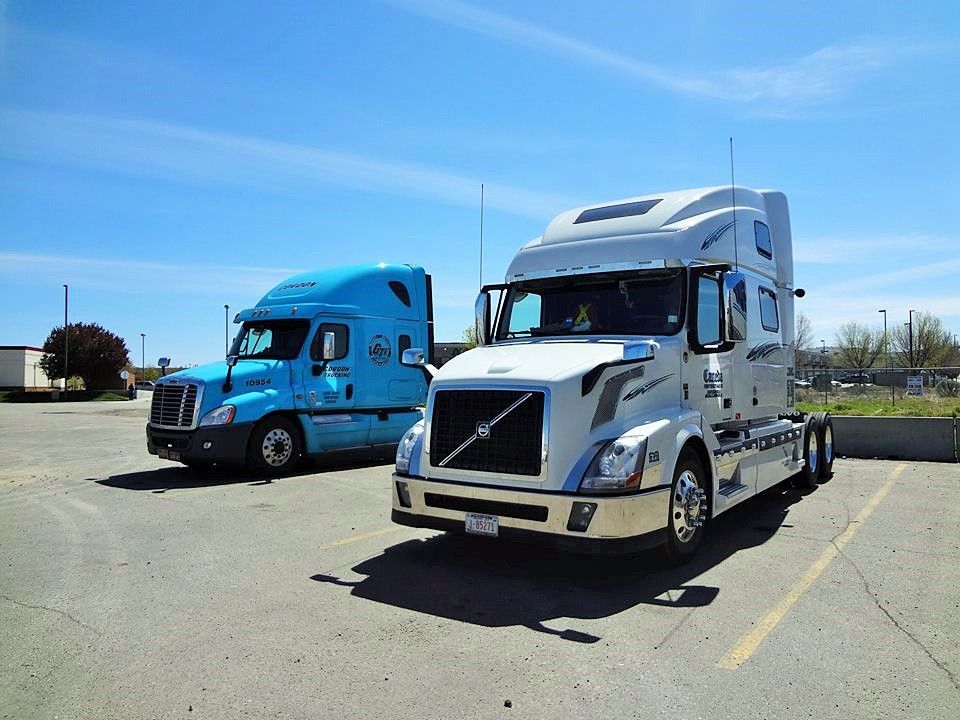 Another Cascadia and Volvo VNL.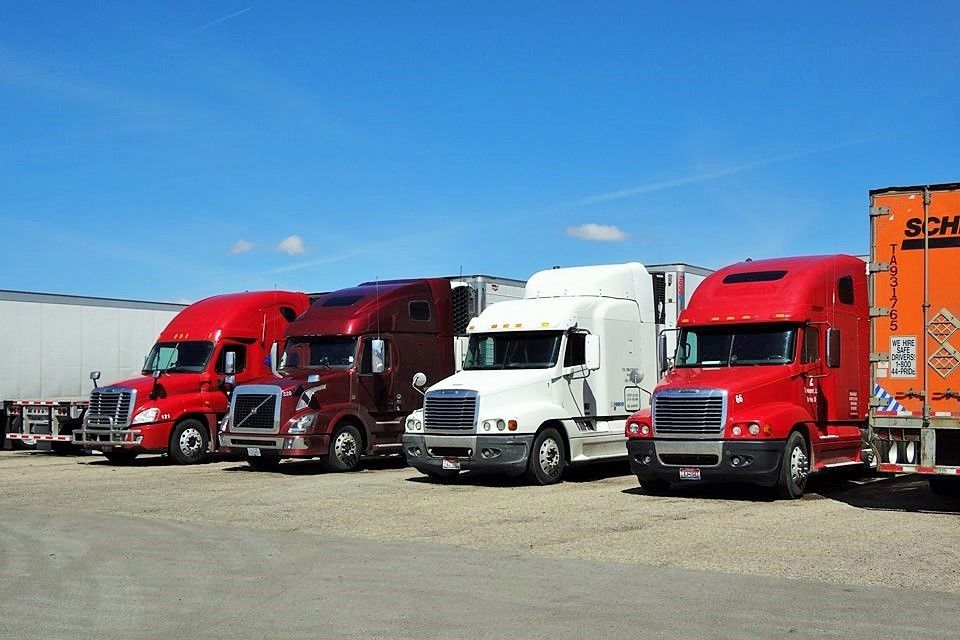 Maroon Volvo is the odd one out among three Freightliners.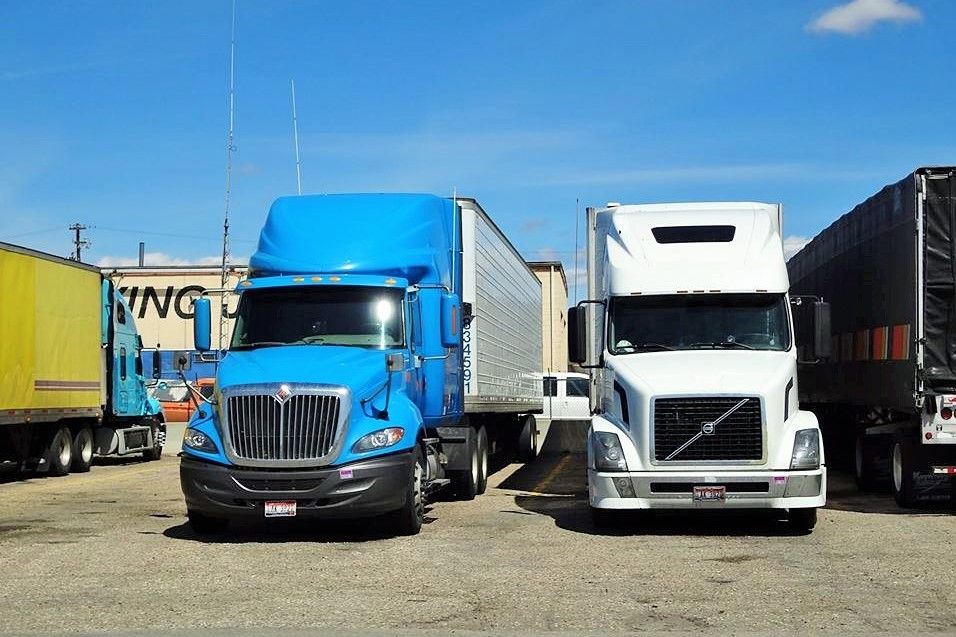 Internationals appear to be a little less popular, but looks cool in blue with yet another Volvo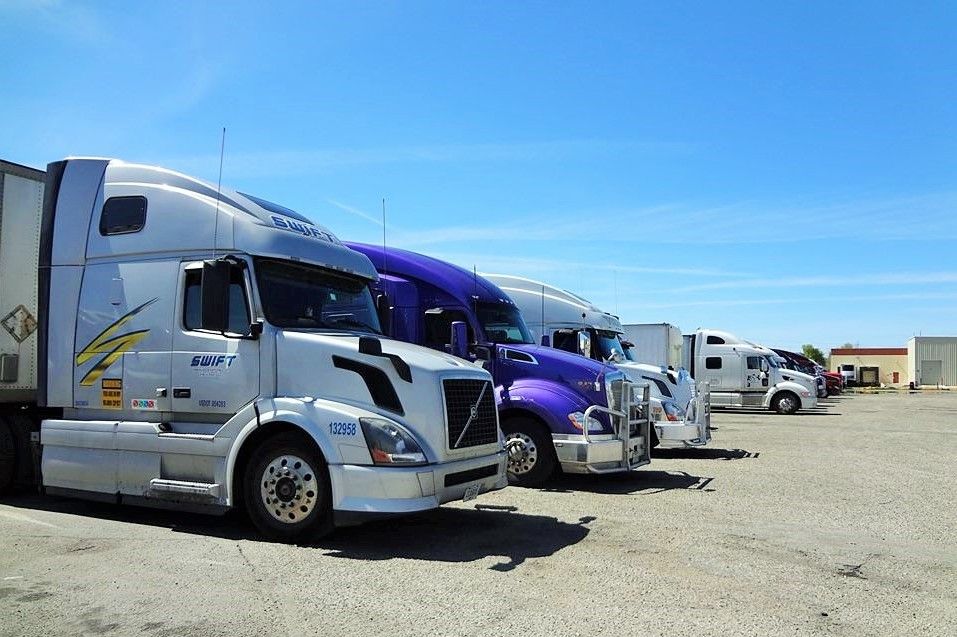 Volvos again, guarding their Kenworth T680 companion.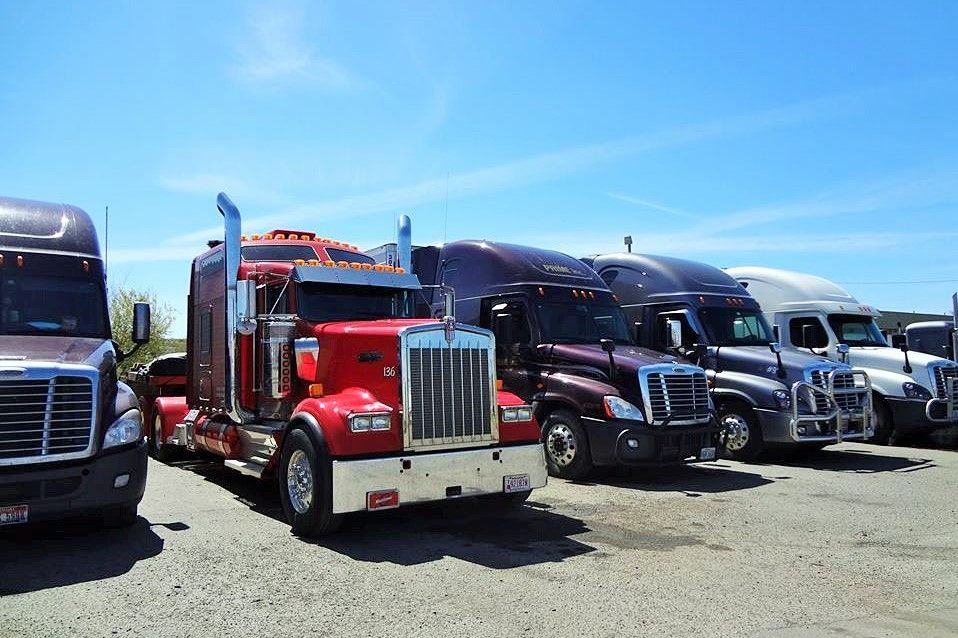 Blunt front of a W900 Kenworth almost looks out of place when surrounded by sloping nose Freightliners.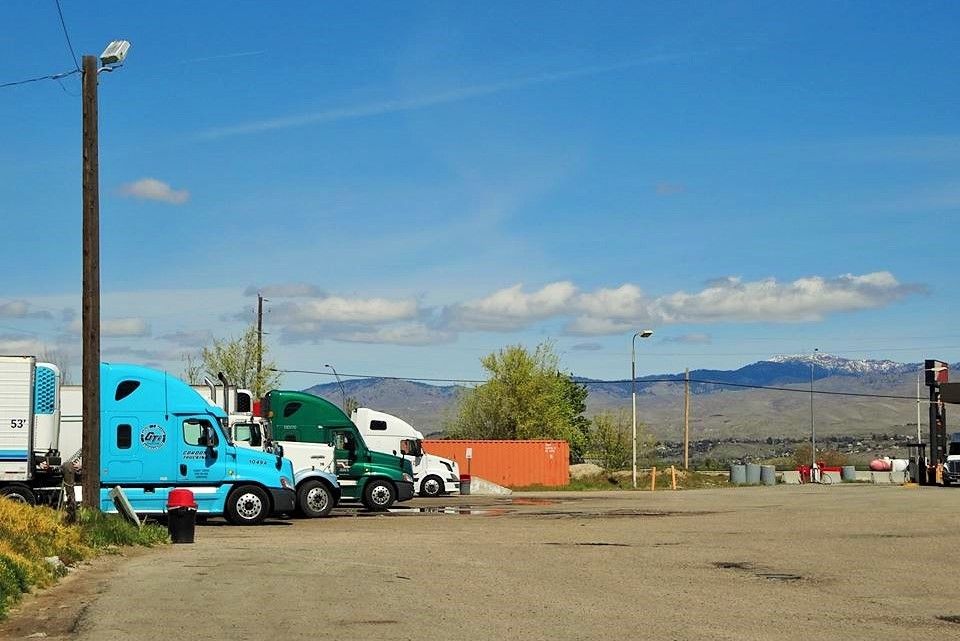 Freighty, Kenworth, Freighty, Volvo. Just a small portion of the trucks in this stop.
Blue autumn (fall) skies and a sprinkling of snow on the nearby hills.
Peterbilt 379 with horrendously long front wheel nut covers, shares a reflective puddle with Freightliner FLD.
With wheel nut covers like the wheels of Boadicea's chariot,
this International Prostar shares space with Freightliner Coronado and a Volvo, once again.