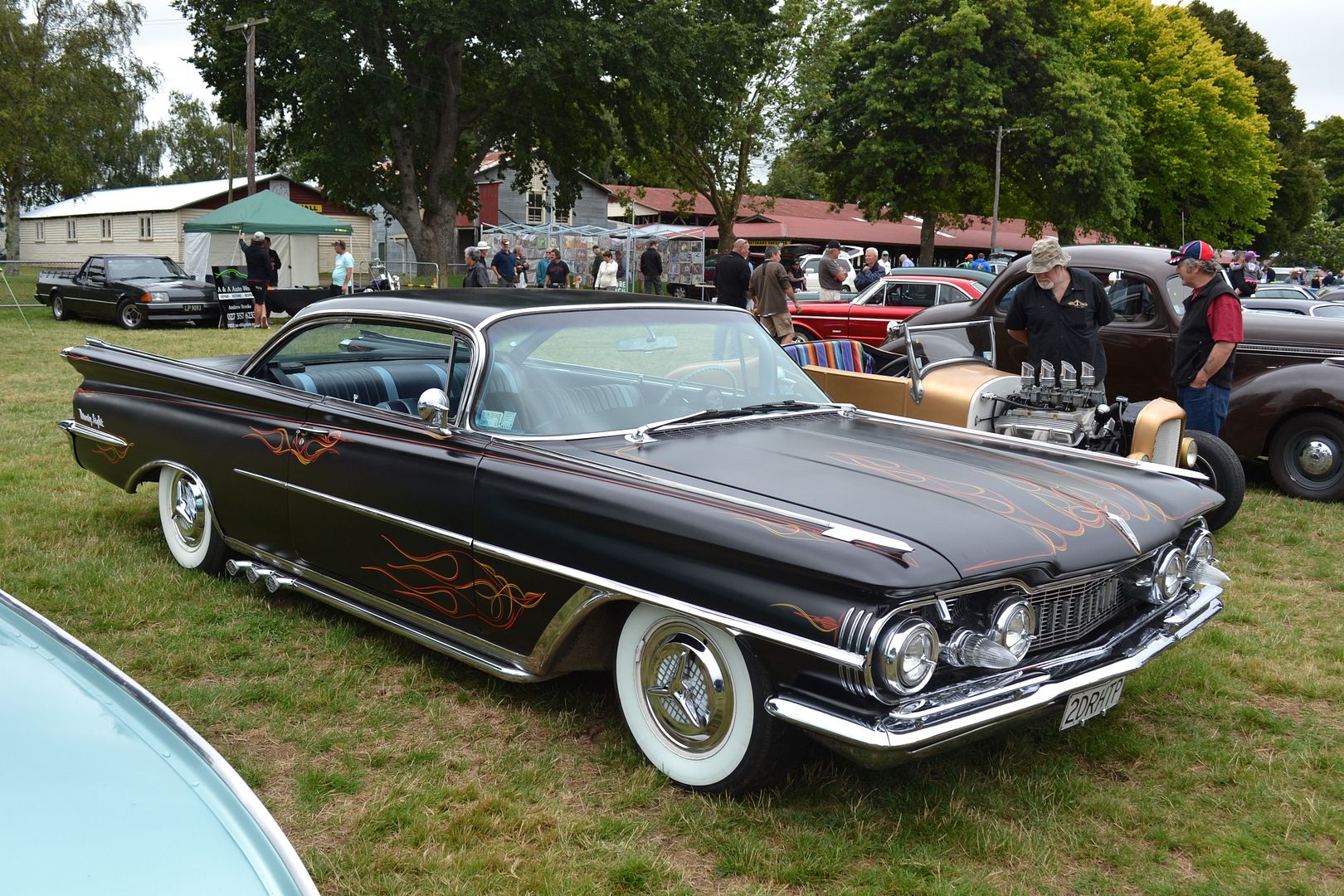 '59 Oldsmobile 98 with big whitewalls, lake pipes and pin striping.
1967 Singer Vogue (and the similar Hillman Hunter) were popular cars of this era.
1725ccs doesn't seem that big to pull around a car of this size, but I guess it didn't have to contend with airbags,ABS and side impact barriers etc.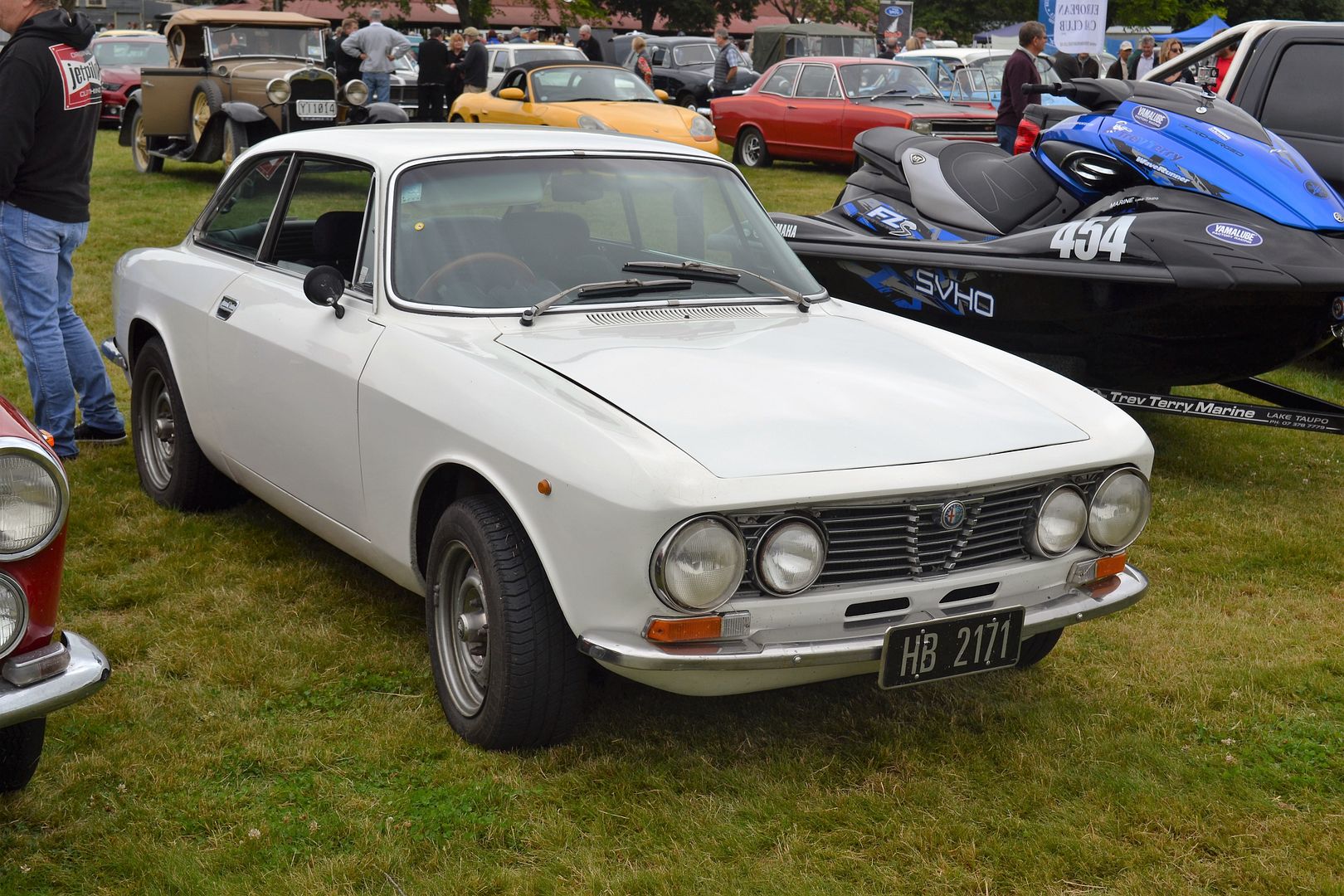 1974 Alfa Romeo GTV.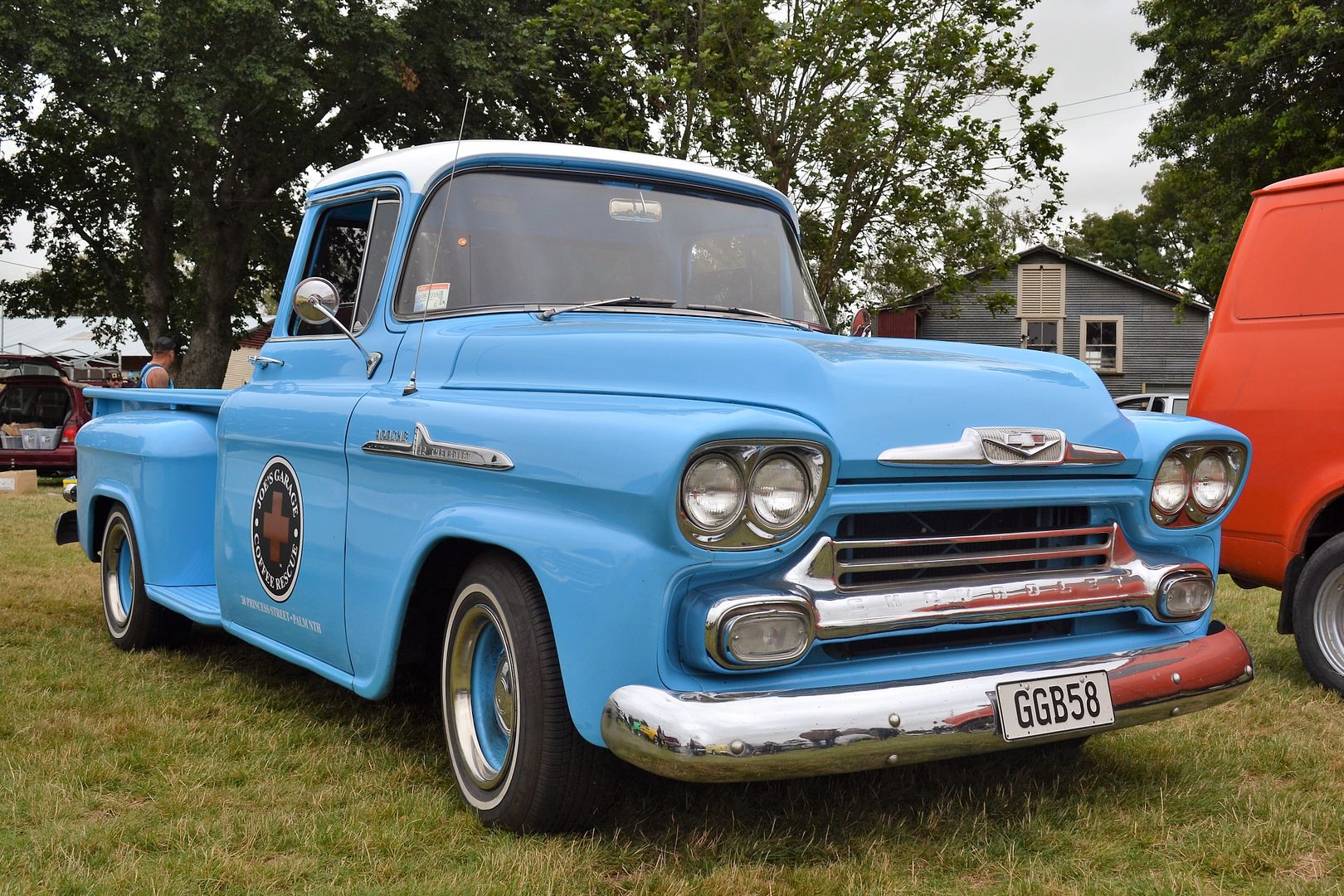 Another low truck. 1958 Chev Apache.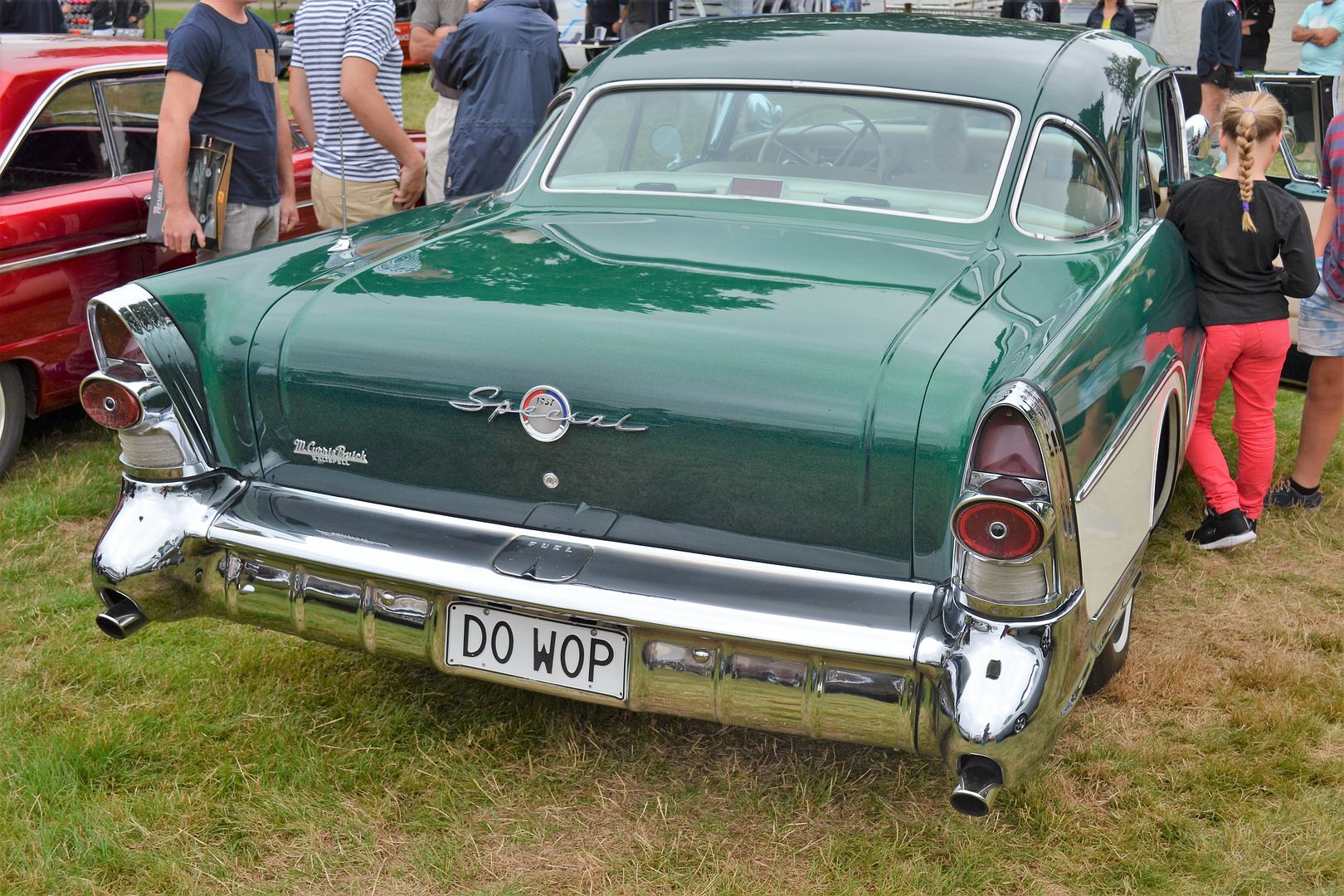 Rear view of '57 Buick Riviera shows where PA Vauxhall Velox styling came from.
I've got a soft spot for Jaguars Mk 2, so I had to snap a Daimler V8 in silver with chrome wires which shares the same body.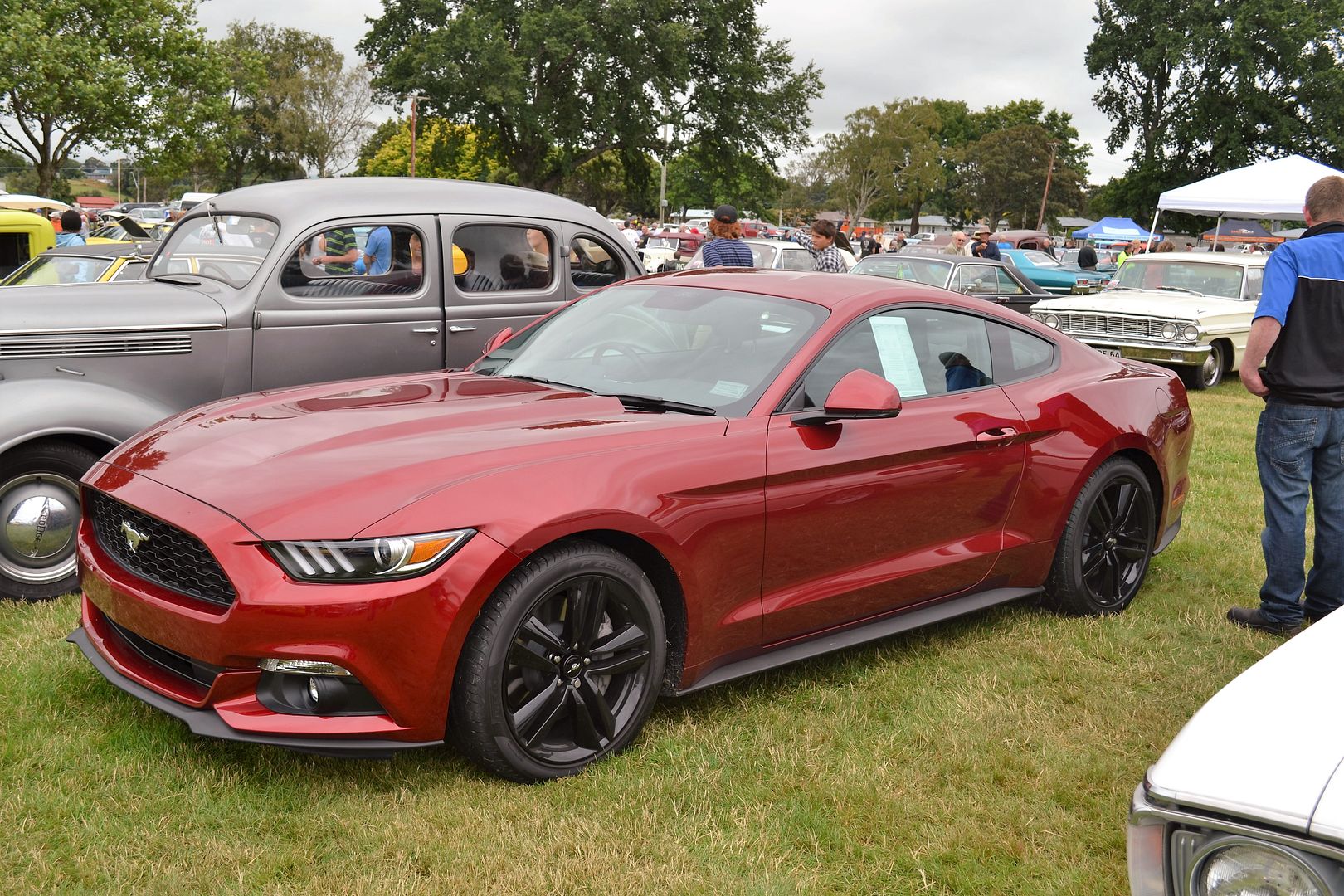 New Mustang is very sexy.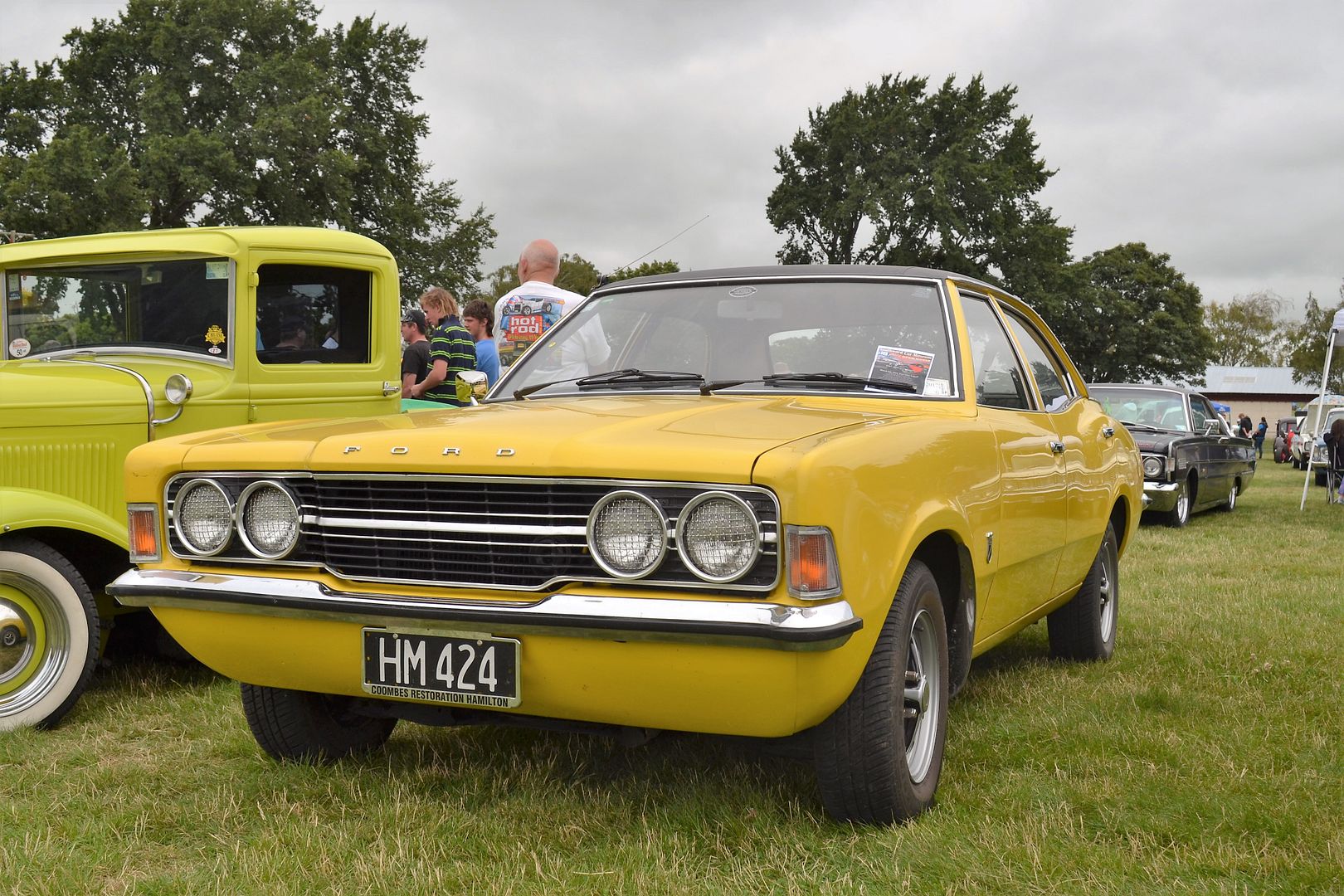 Mk 3 Ford Cortina in 2 litre form was a great car in 1975.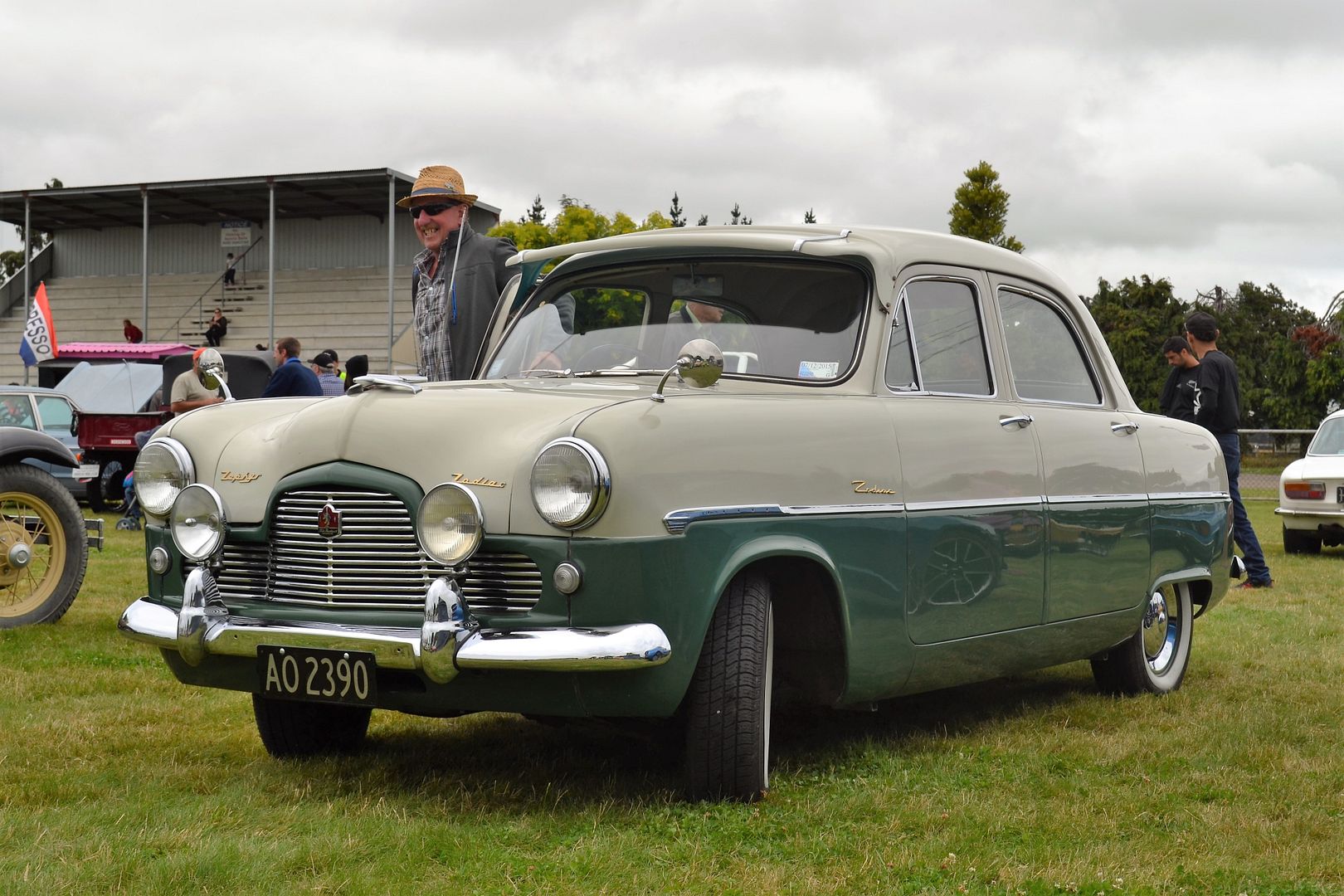 Smiling driver gets out of his '55 Ford Zodiac.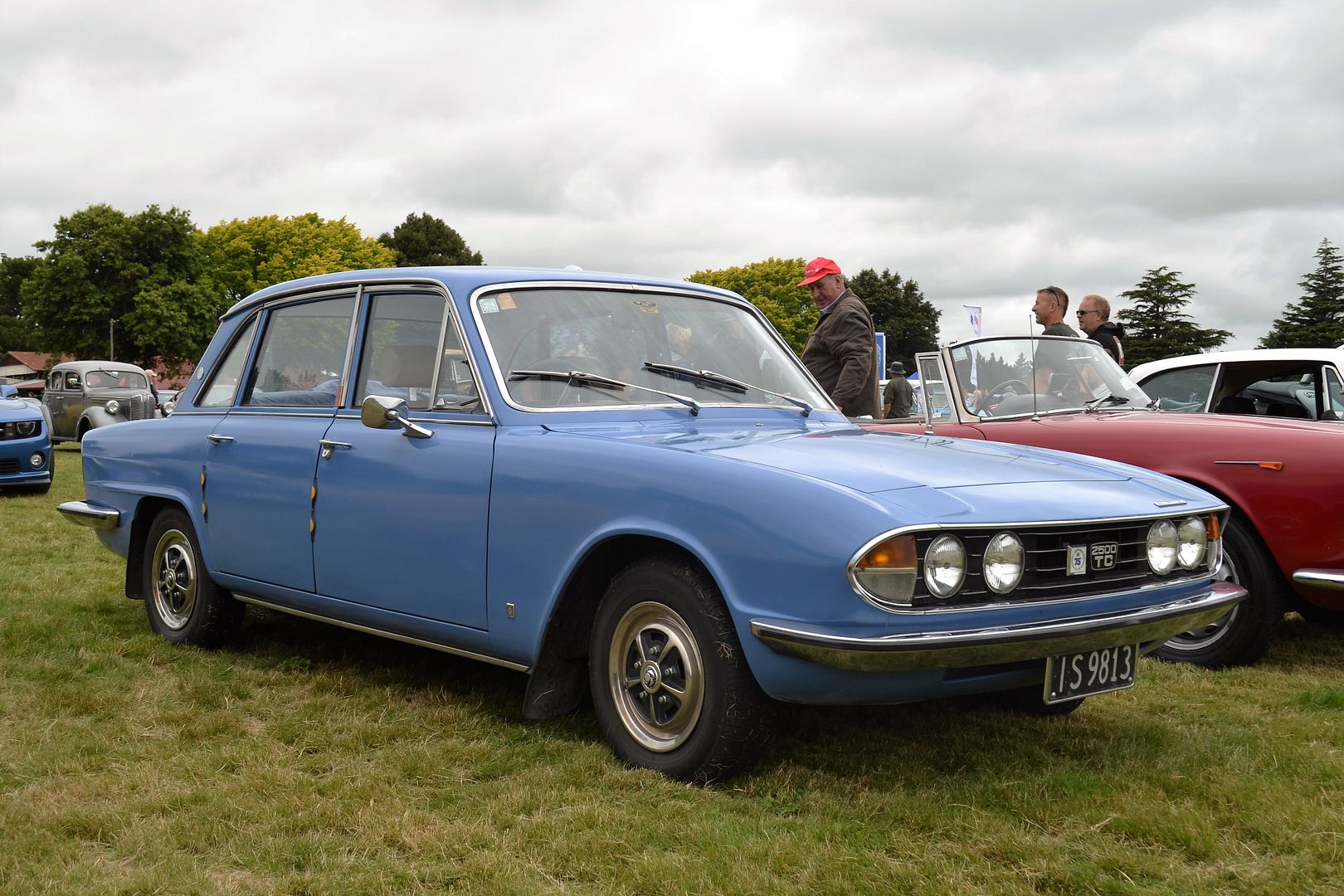 Triumph 2.5 TC from 1978 are nice cars to drive.
This one is an auto, but I think I would prefer a manual with overdrive.
The 1963 Porsche 356 was kind of a high performance VW.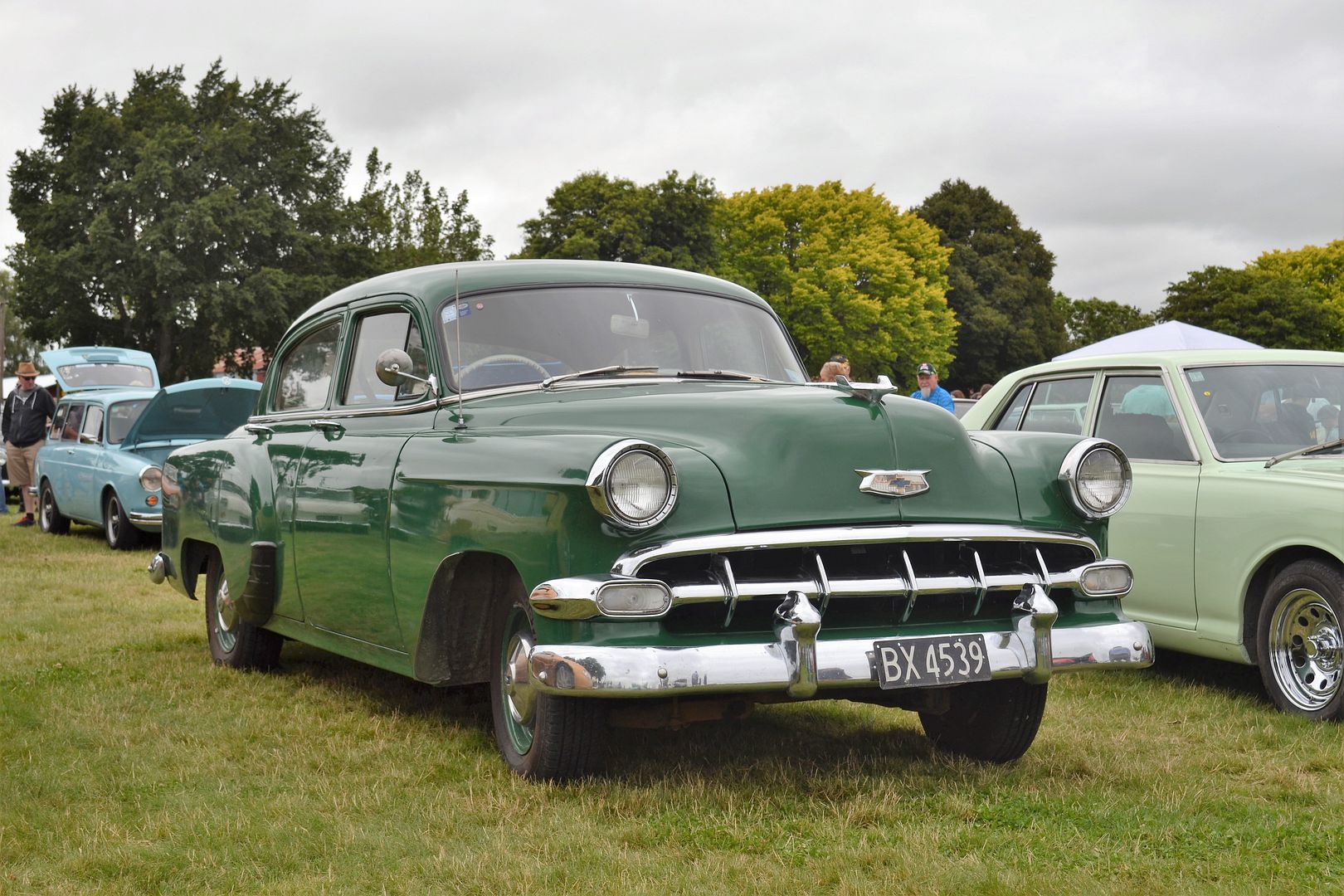 Stock Chevy is a year younger than me.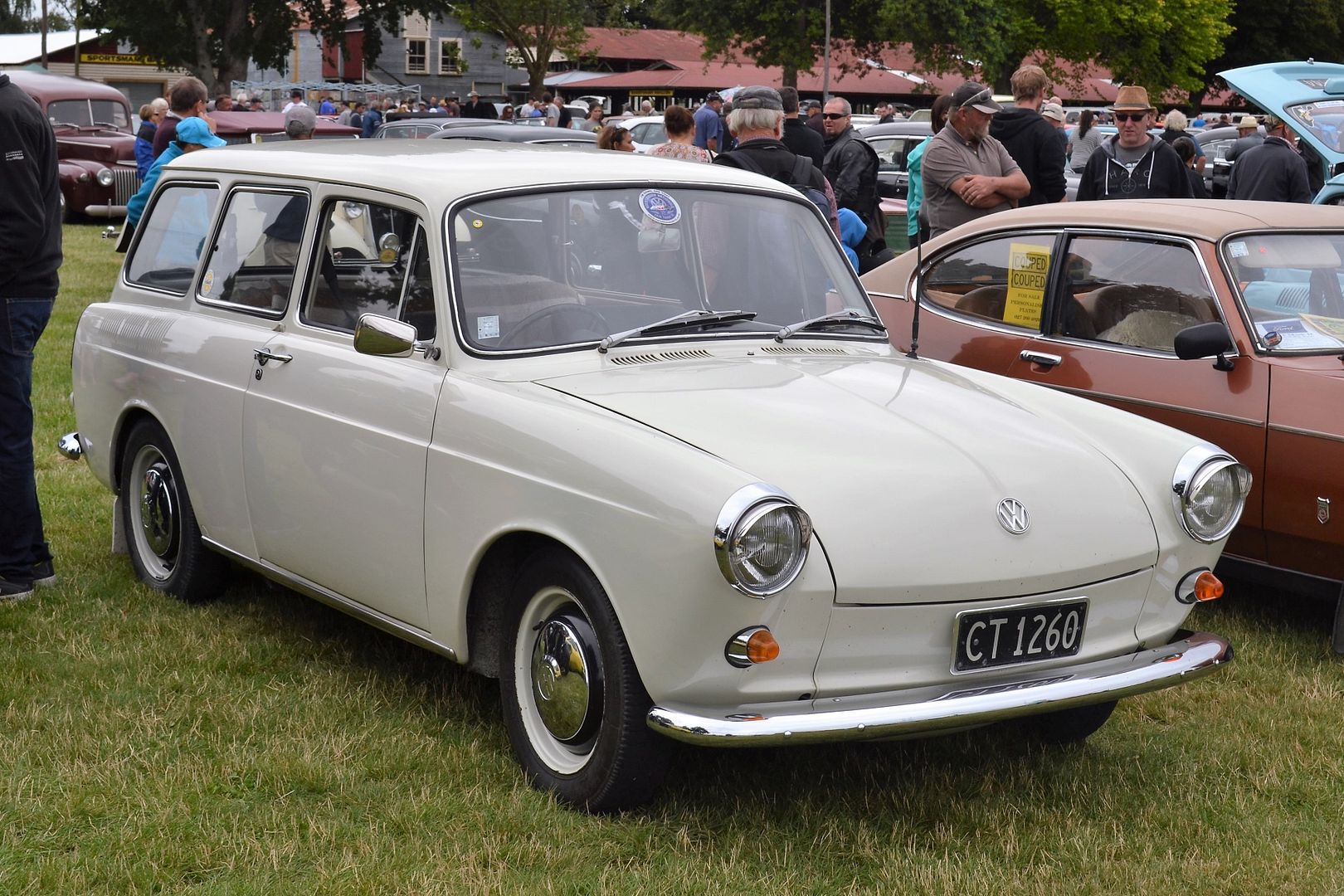 Volkswagen Variant from 1963 are actually not a bad car to drive, but some tasks, when working on them, can be fiddly.
I know, I spent some of my apprenticeship working on them
I once did a high speed trip in the back seat of a Peugeot 504 and was impressed with its ride and poise.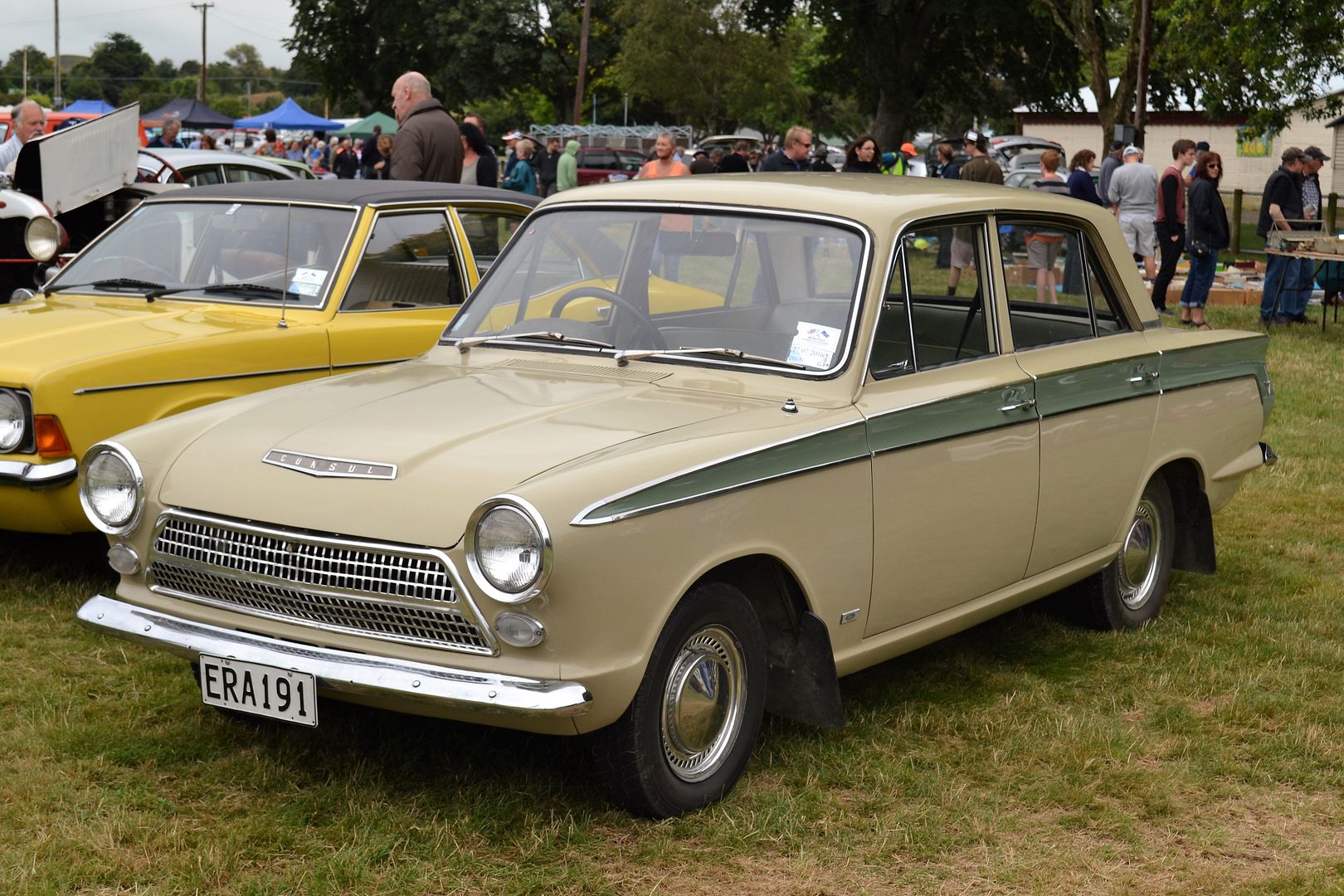 1498ccs driving through a 3 speed auto can't have been that exciting in this 1964 Ford Cortina Mk 1.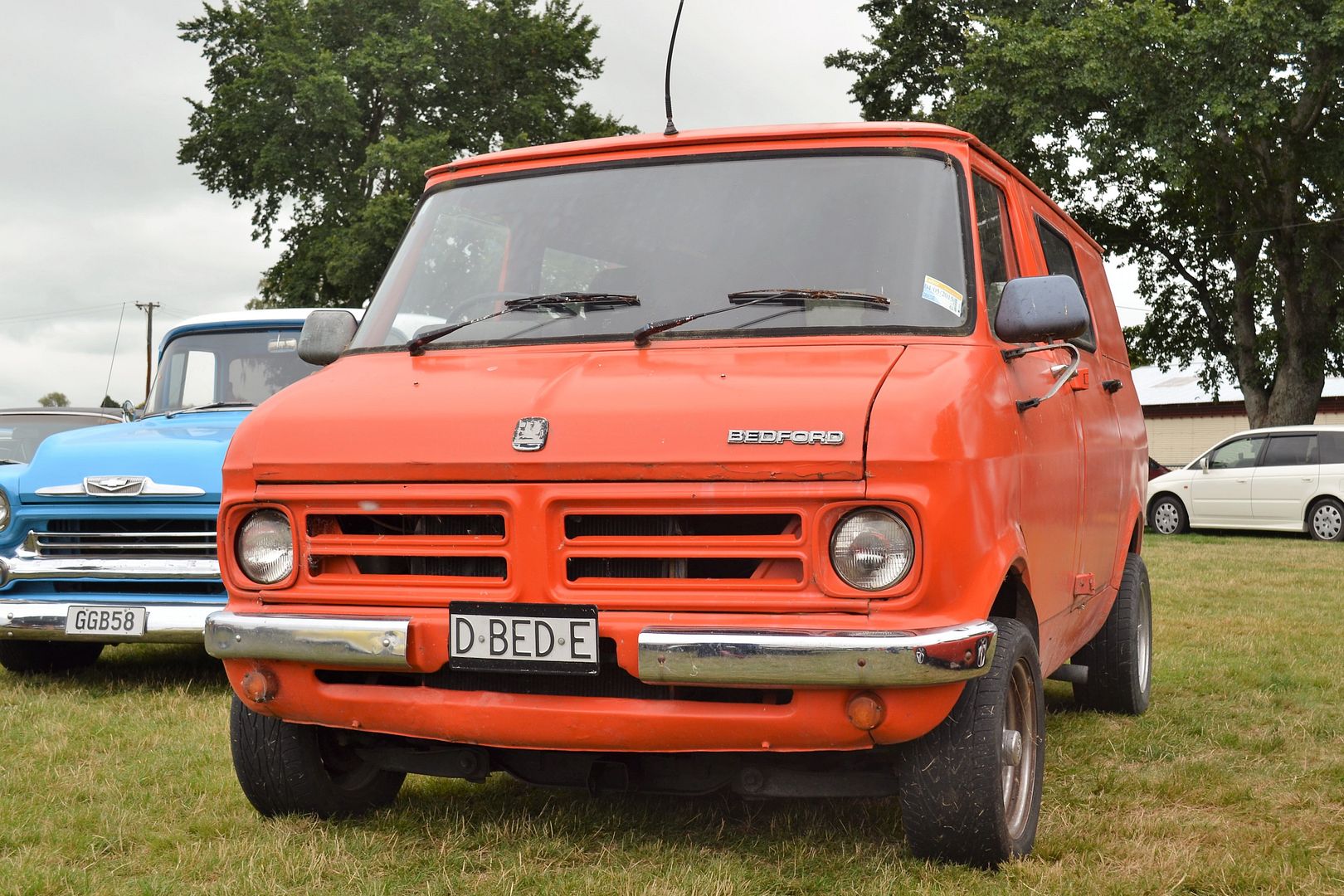 The Bedford CF was a popular, roomy delivery van.
It's good to see one being looked after, even if it is in non standard 3 litre form.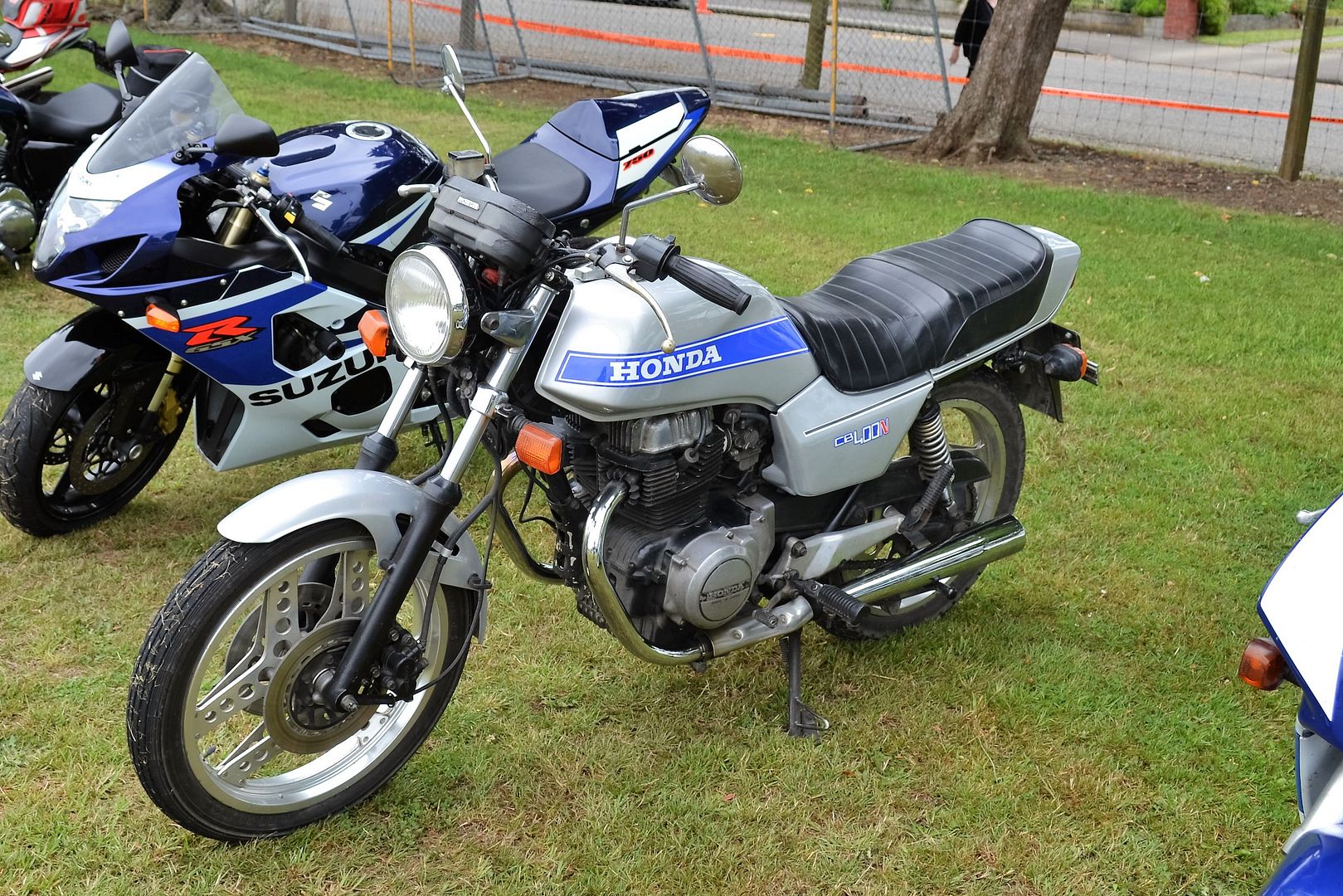 There were some interesting bikes in the car park which were actually worthy of being in the display area.
Honda's 400N was popular in the late 70s.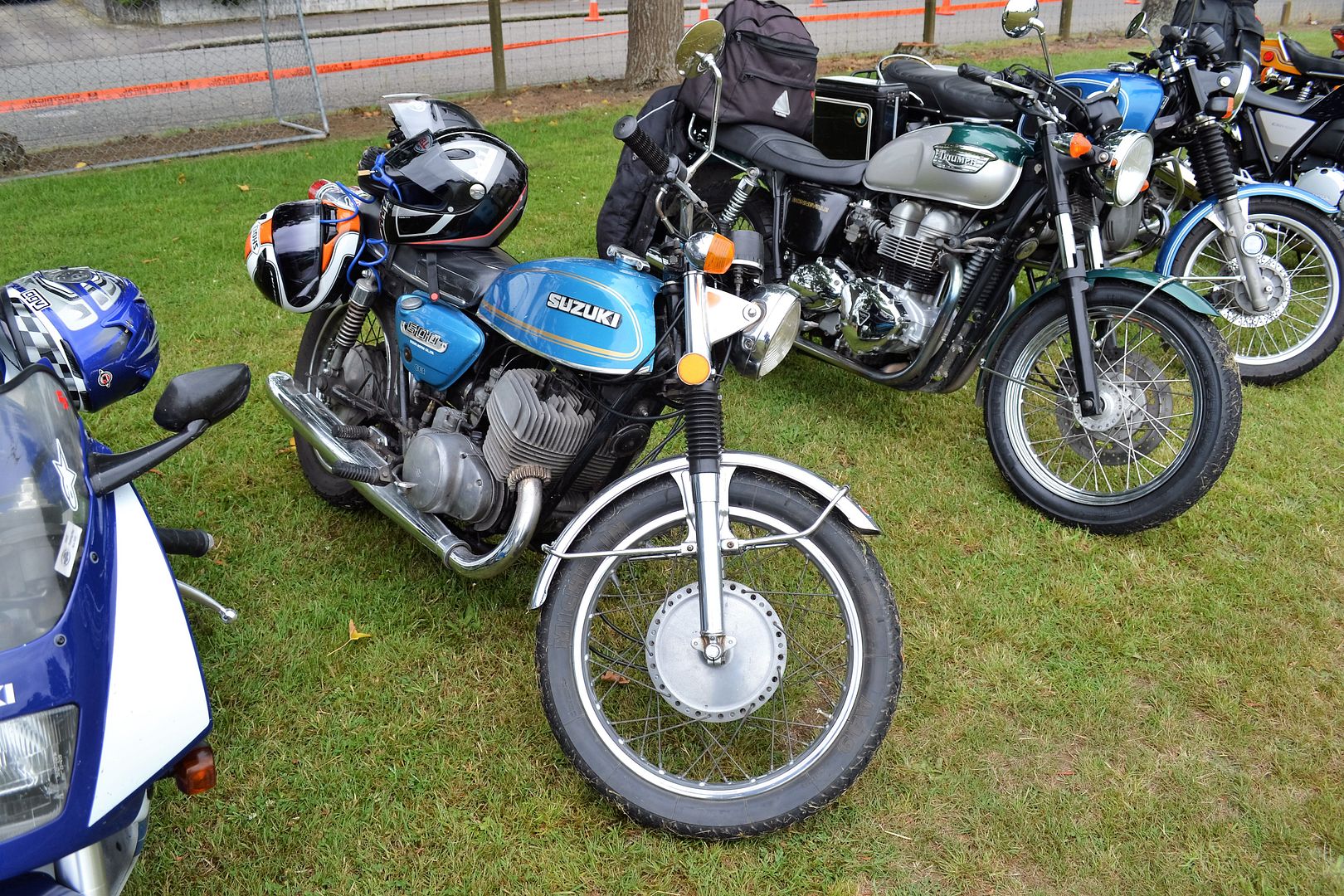 Suzuki's 500cc two stroke twin was a very competent bike when introduced in 1967.
So competent, in fact, that Suzuki produced it, with suitable upgrades, for a further 10 years.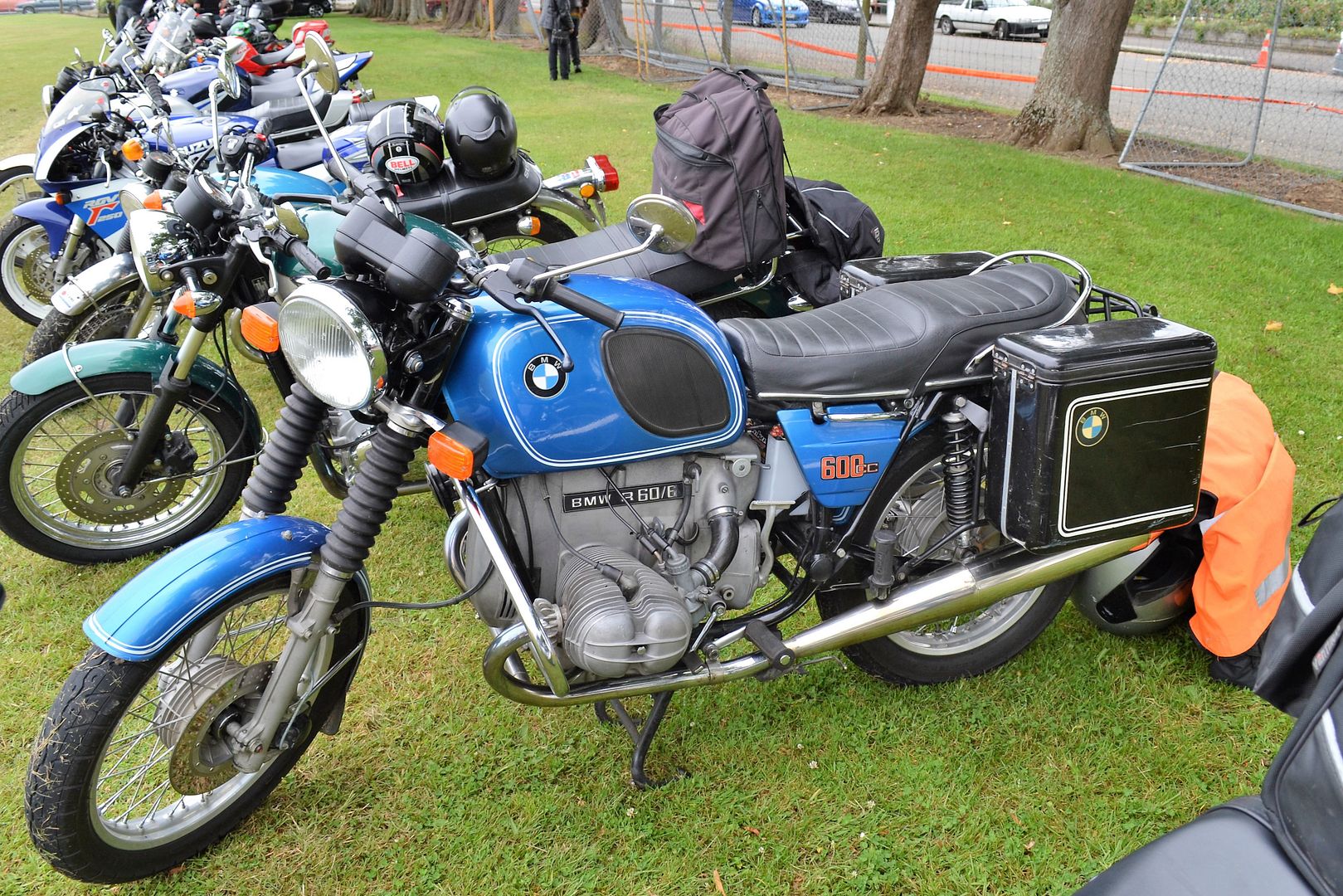 Very tidy BMW R60/6 in Monza Blue from 1976.
The 600cc BMWs of this model didn't come standard with a front disc, but it was a option and it appears that the BMW NZ importer of the time ordered that option on most of them.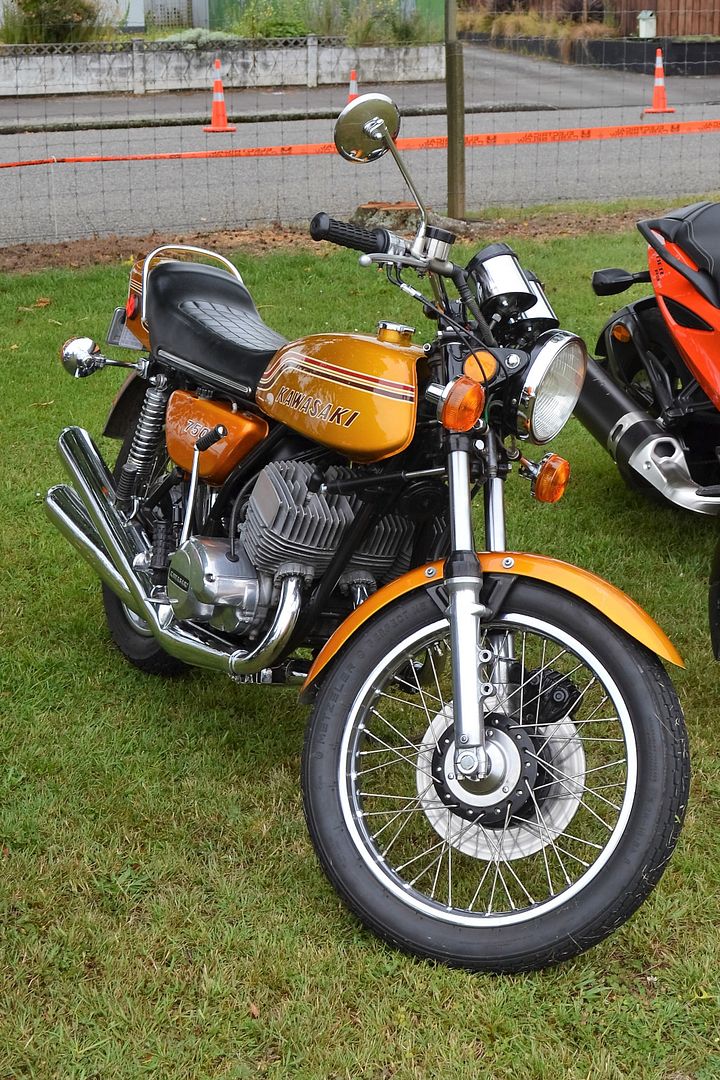 Kawasaki's 750 two stroke triple was an exciting ride in when launched in 1972 and I would say riding one today would still stir up plenty of thrills, if not fear.
2015 Indian Chief is........different!
And that upright windscreen at the far end of the row is my BMW.
I thought it was worth paying $2 to exhibit it, being 1 owner and 30 years old.