This was the 30th British Car Day, so there was a good turn-out of vehicles and of course it was also Valentine's Day.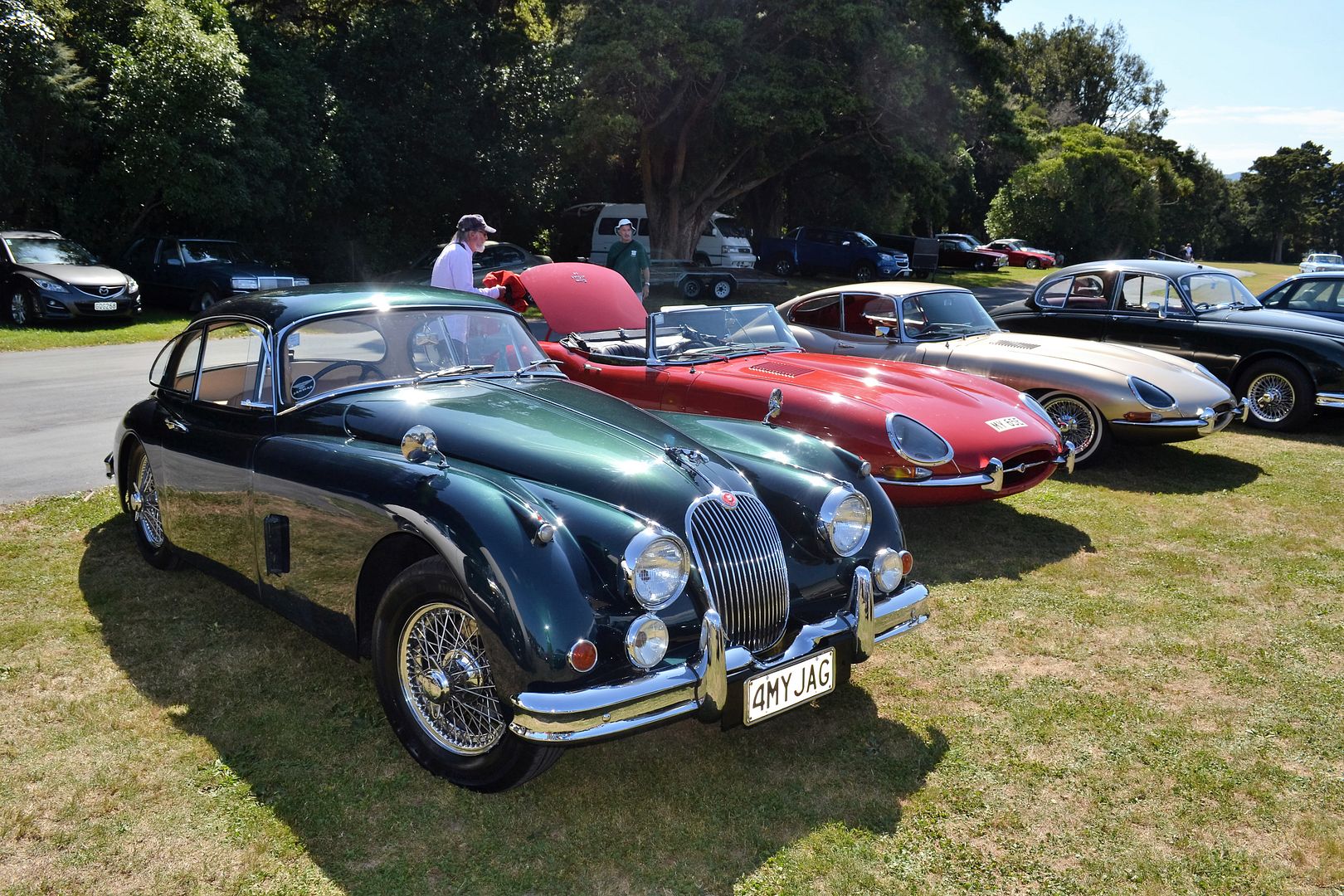 Uhh ! Which one would I choose?
It's not all about cars. Any British vehicle is welcome.
BSA Sunbeam 250 can't be very common.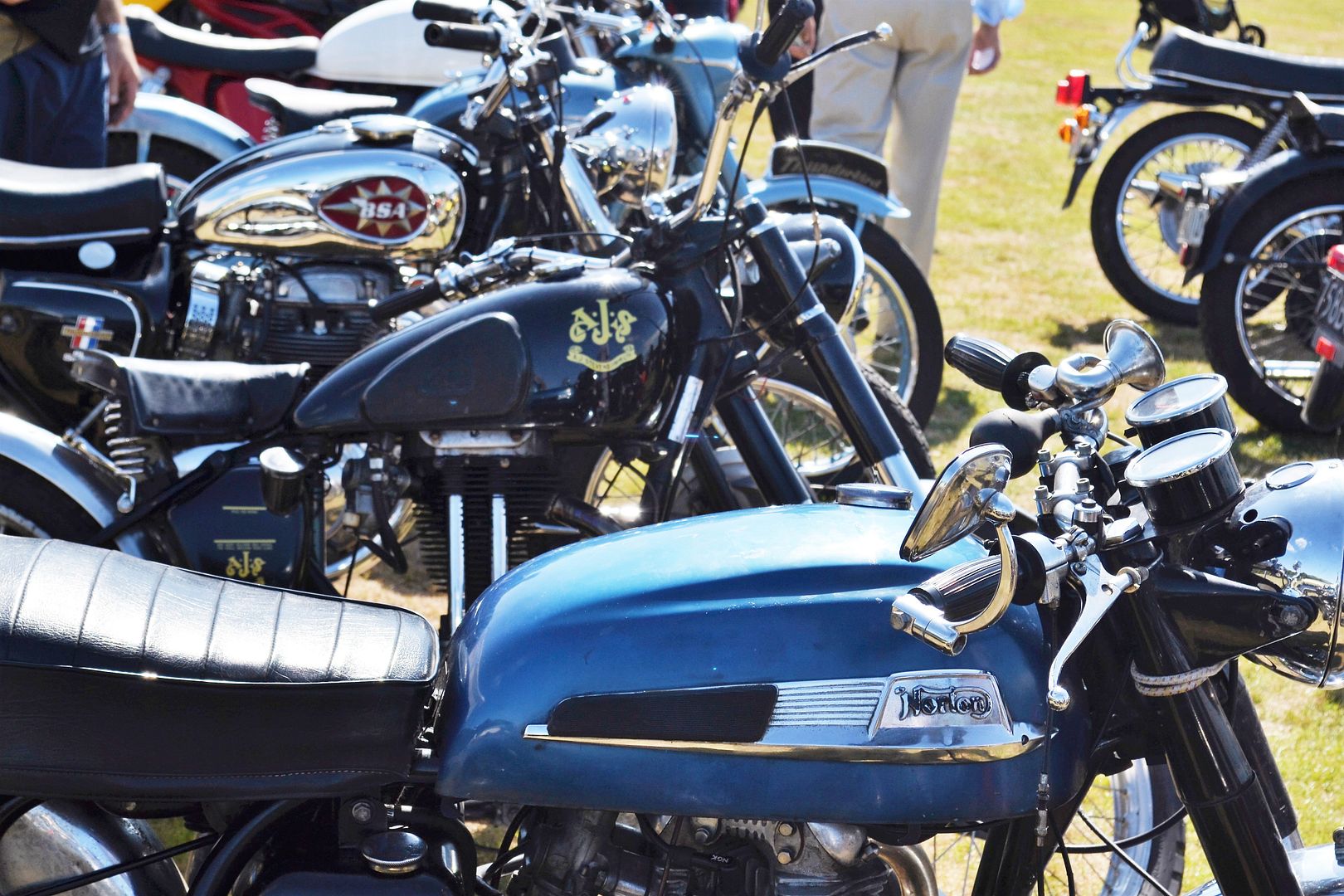 A line of famous names.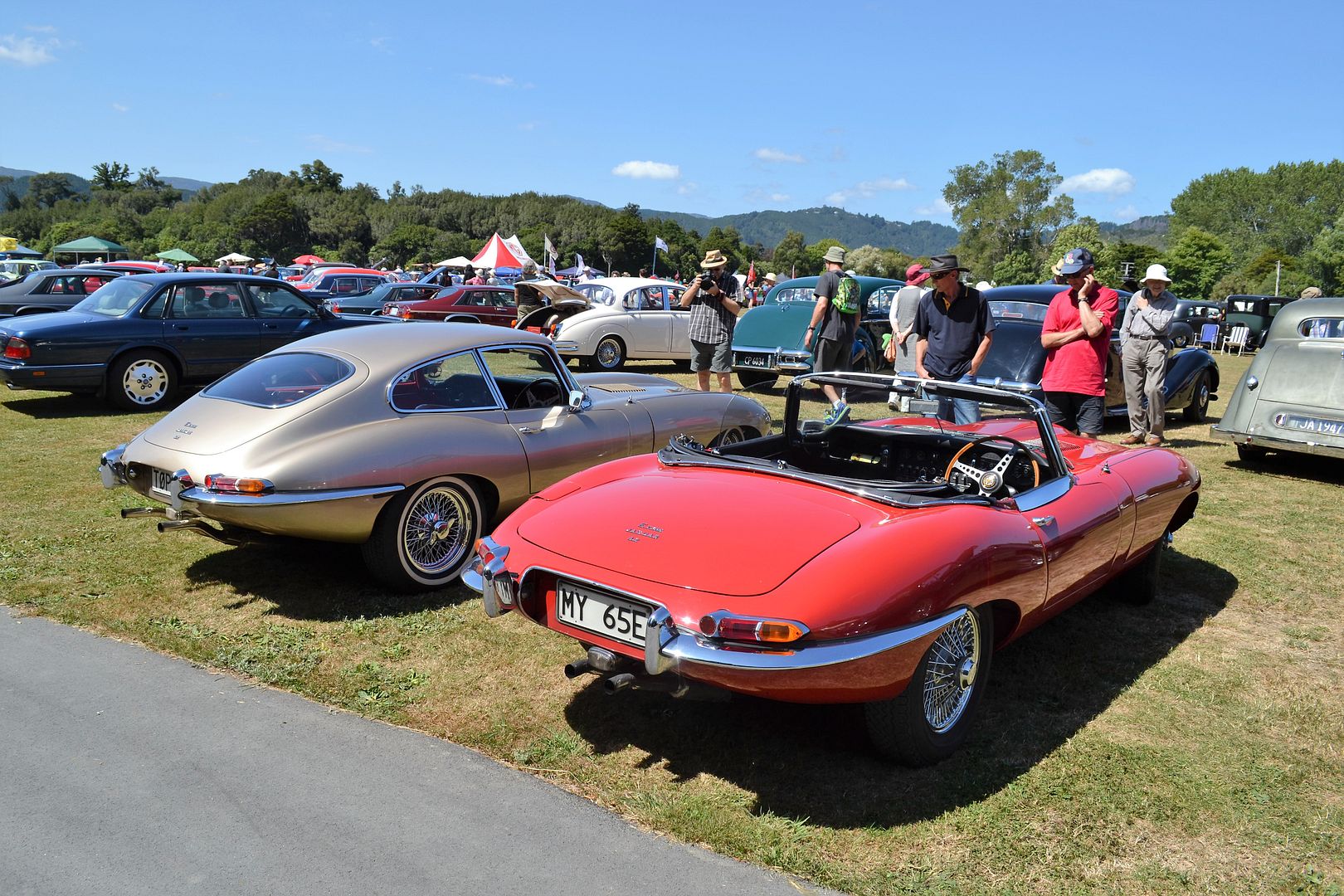 Coupe or convertible?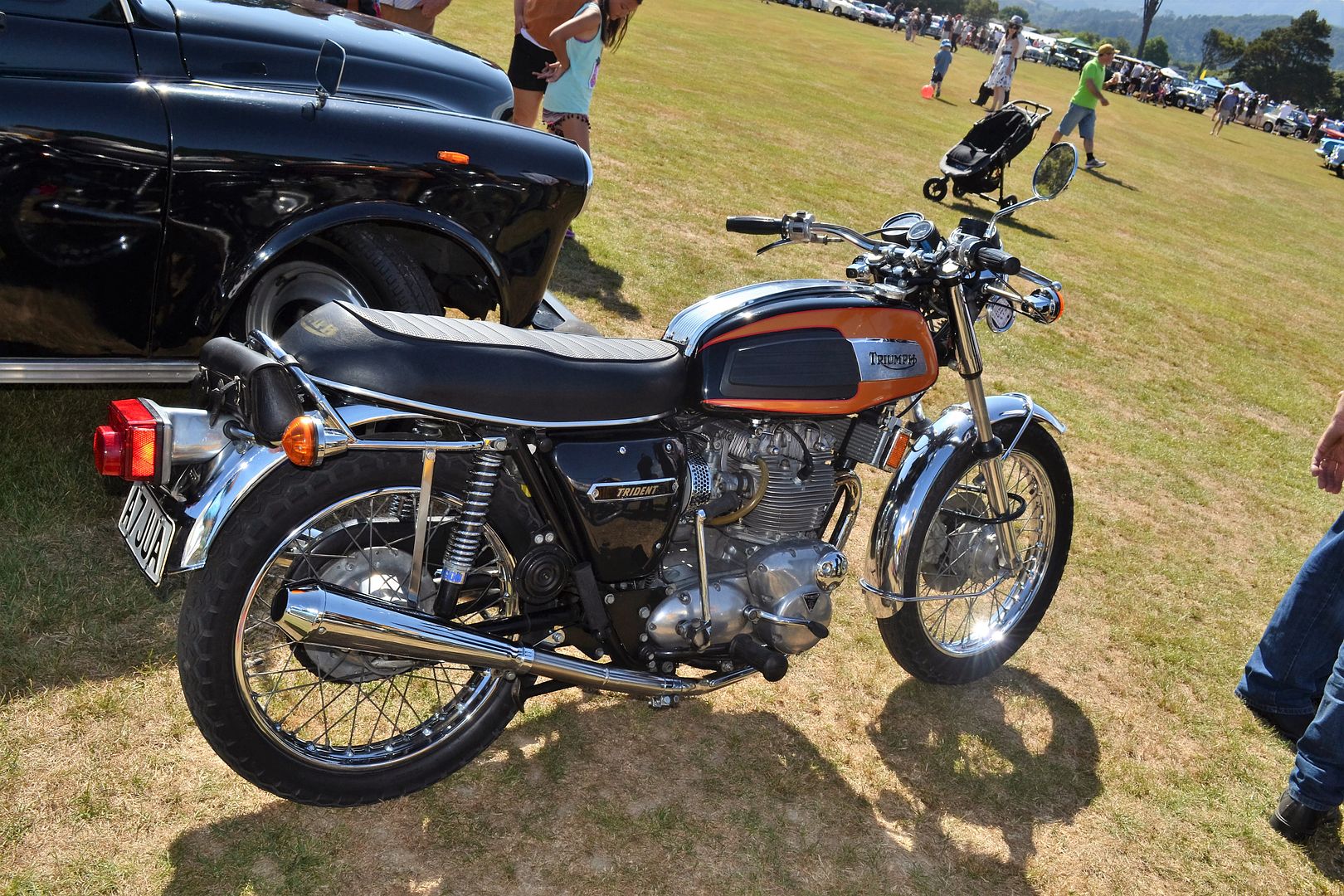 Nothing sounds better than a 3 cylinder motor cycle engine at full throttle.
1974 Triumph Trident.
Very nice Triumph Thunderbird from the 50s.
Superbly made Jaguar D type replica.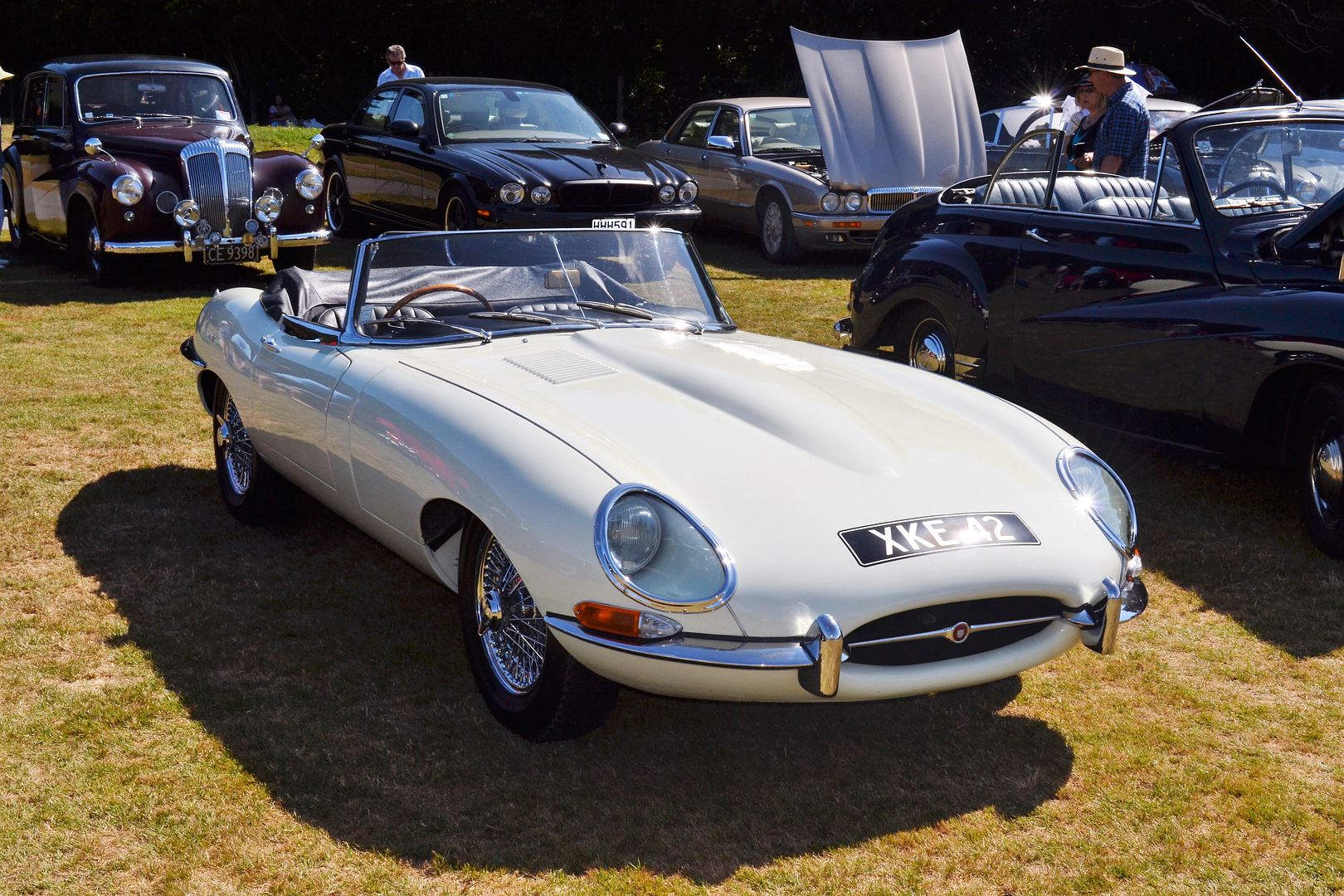 4.2 E type.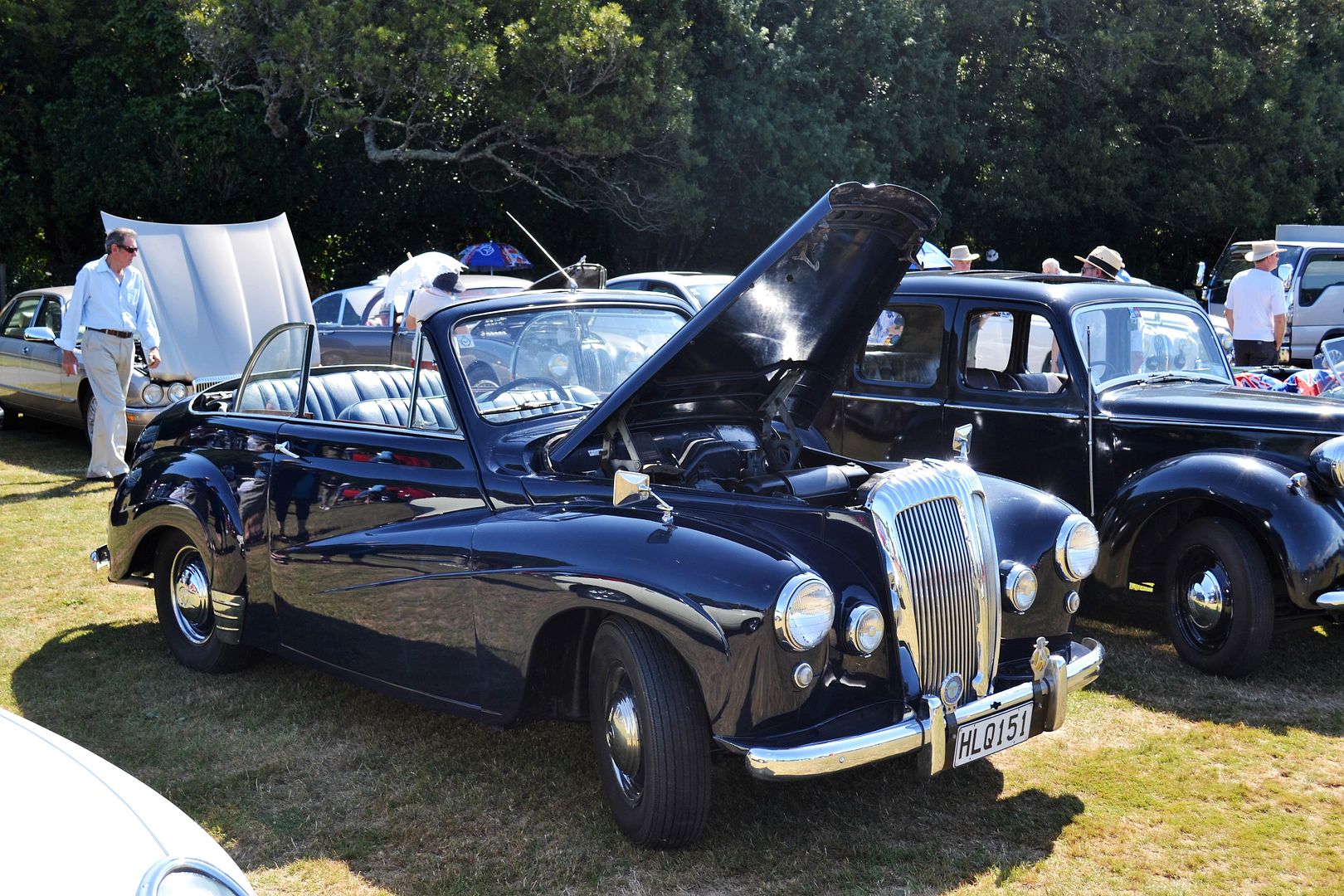 I can't imagine the Daimler Century convertible would have been a common import in 1956.
1946 Lanchester also not that common here.
From the 1930s, Lanchester was controlled by the BSA group,which also controlled Daimler at that time.
Many models shared Daimler parts, including bodies, but by the mid 1950s Lanchester no longer existed.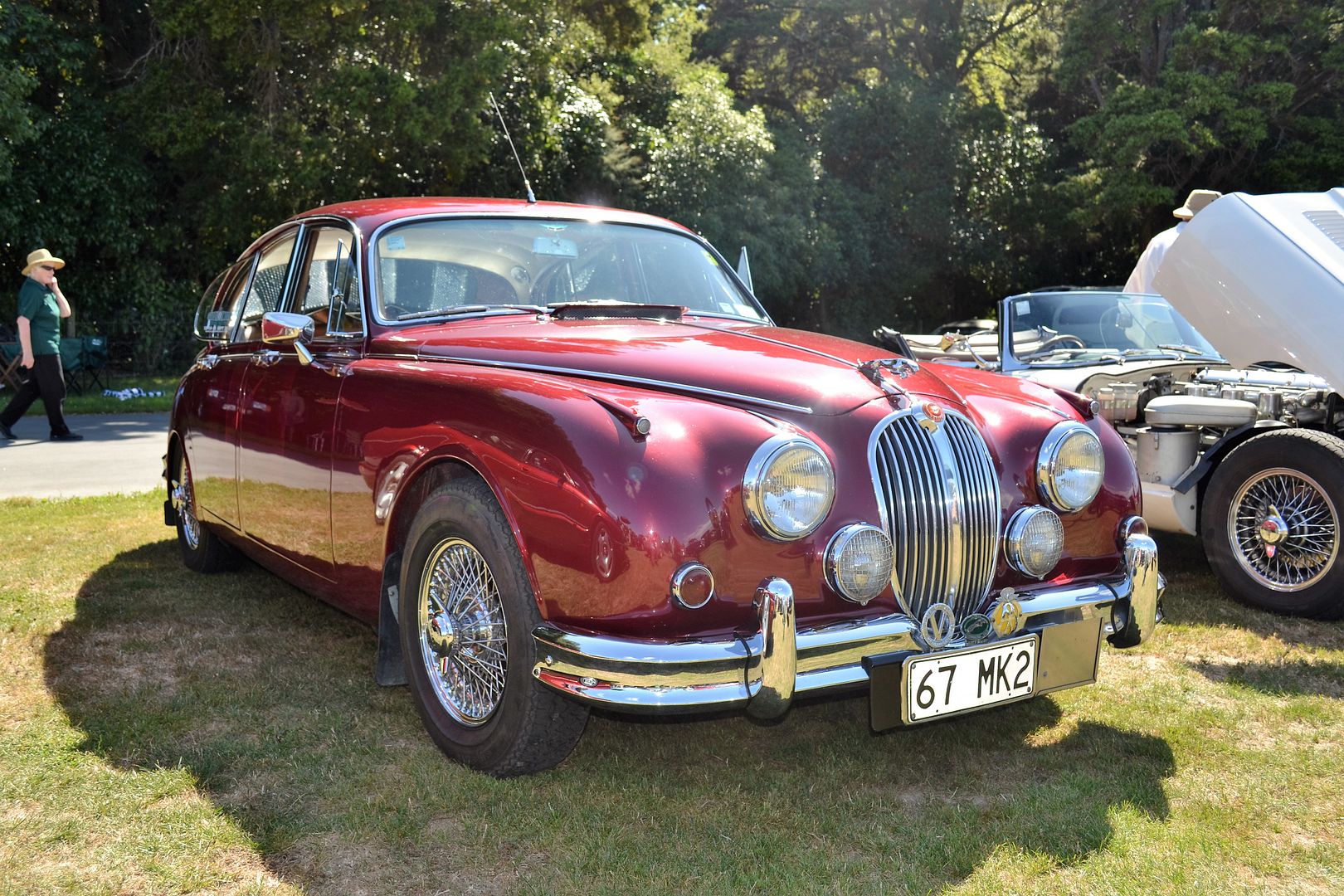 I can't resist snapping a nice Mark 2.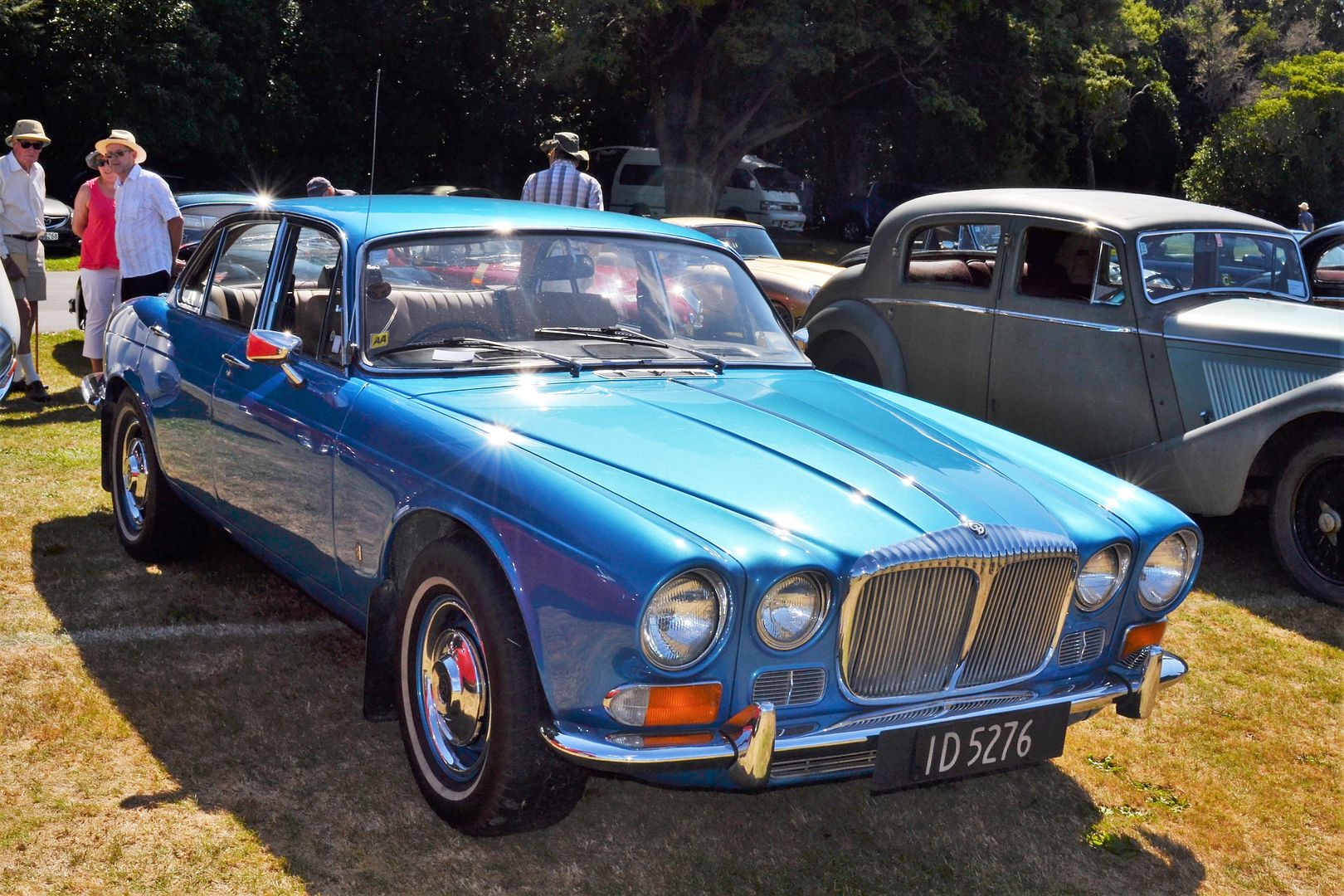 Series one Daimler Sovereign in an unusual colour. I'm wondering if this is azure blue.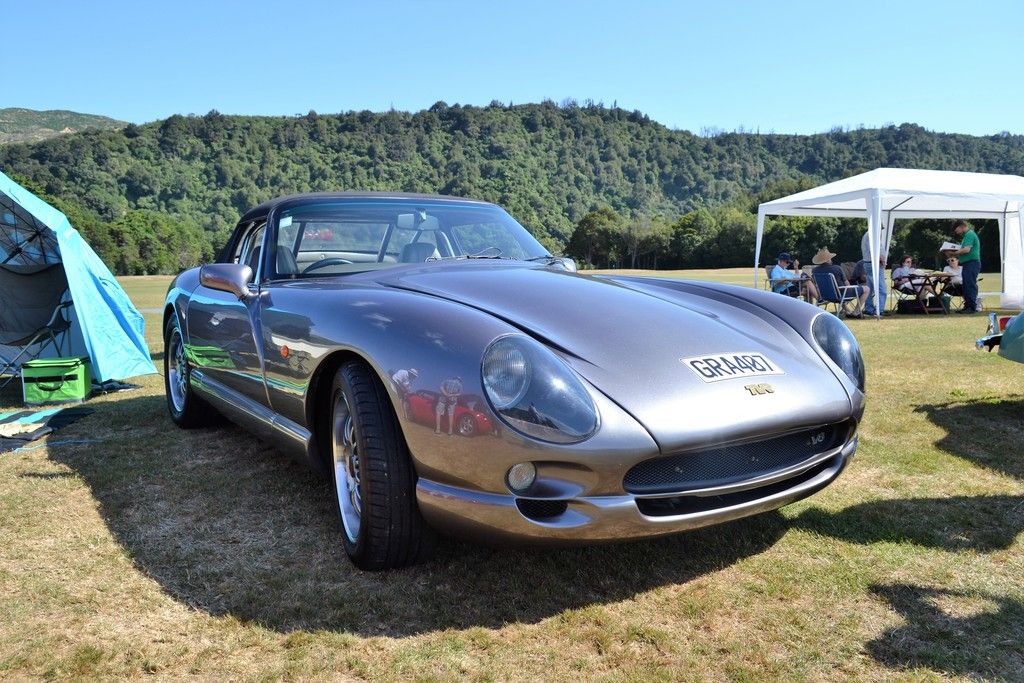 1997 TVR Chimaera.
4 litre engine I assume is a straight six ?