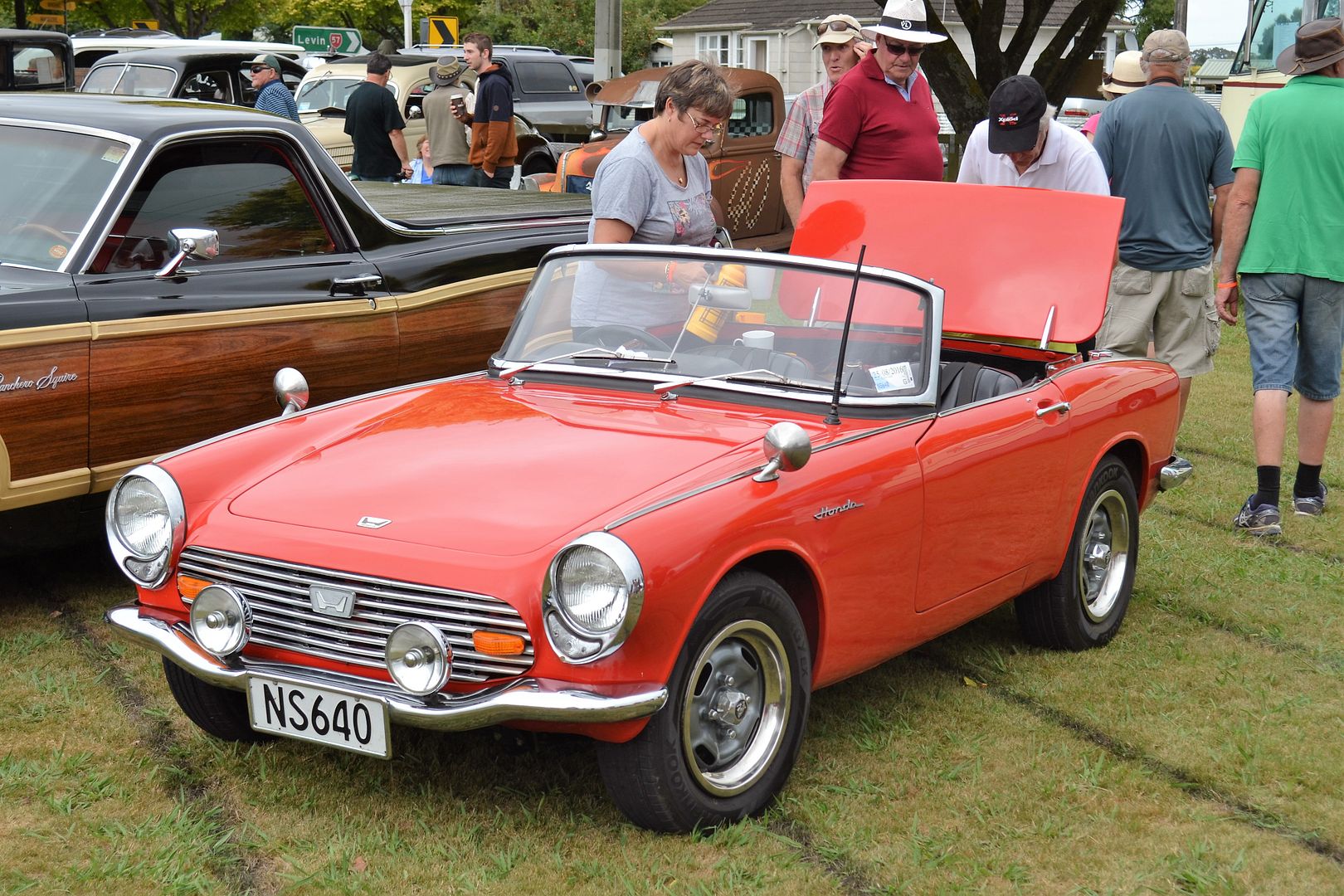 1965 Honda S600 is............small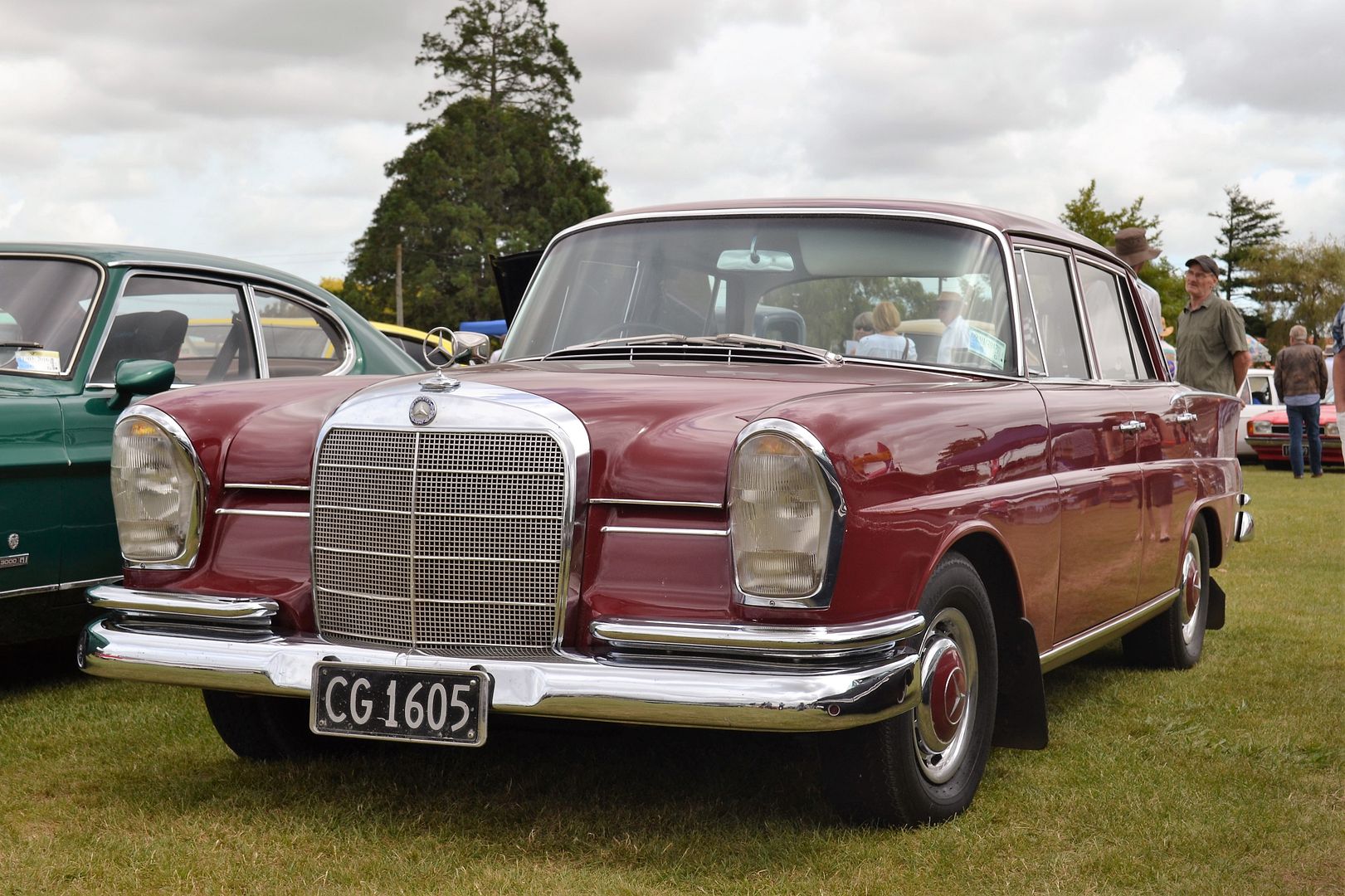 1963 Mercedes-Benz 220S in original condition.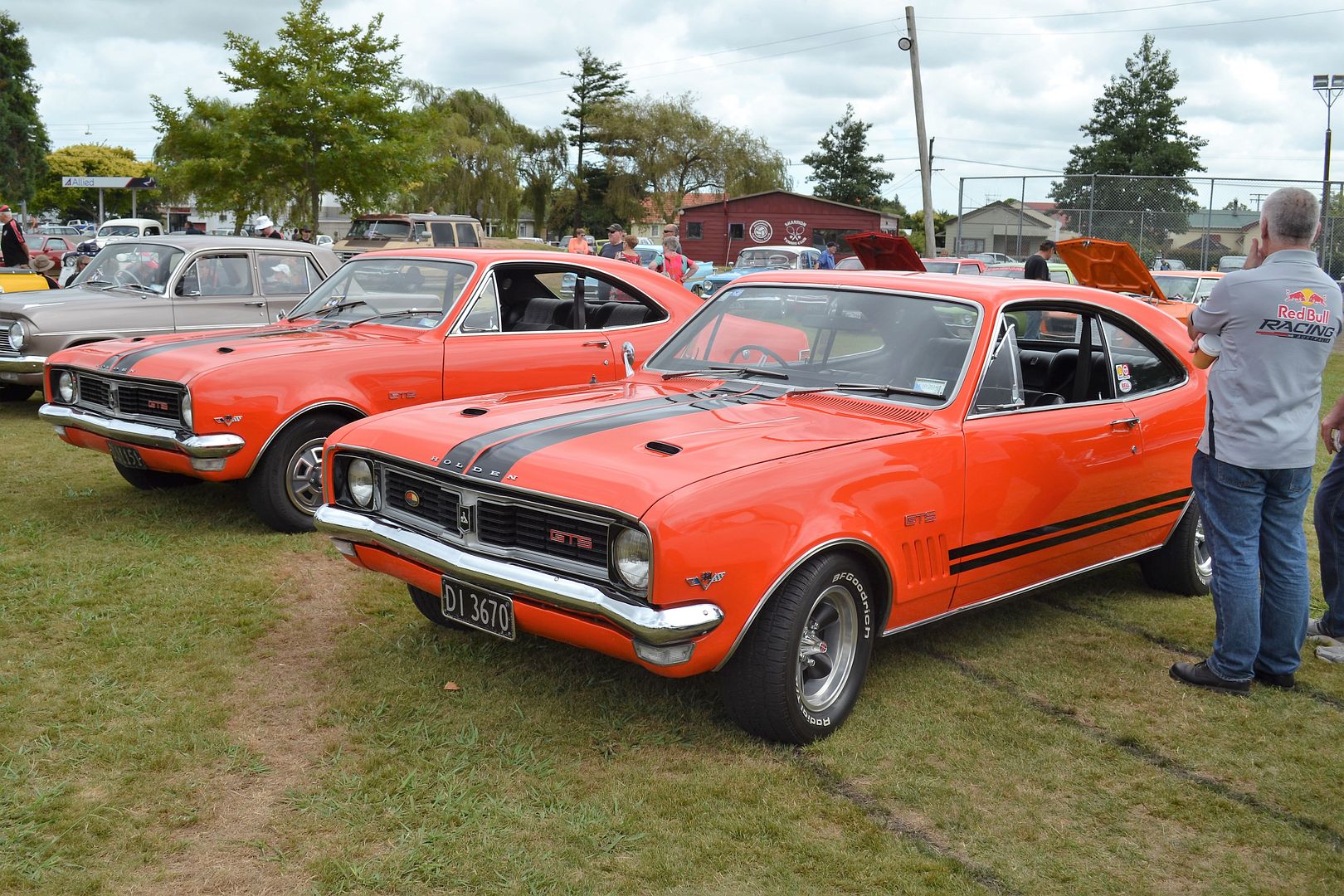 Matching Monaros, apart from the wheels.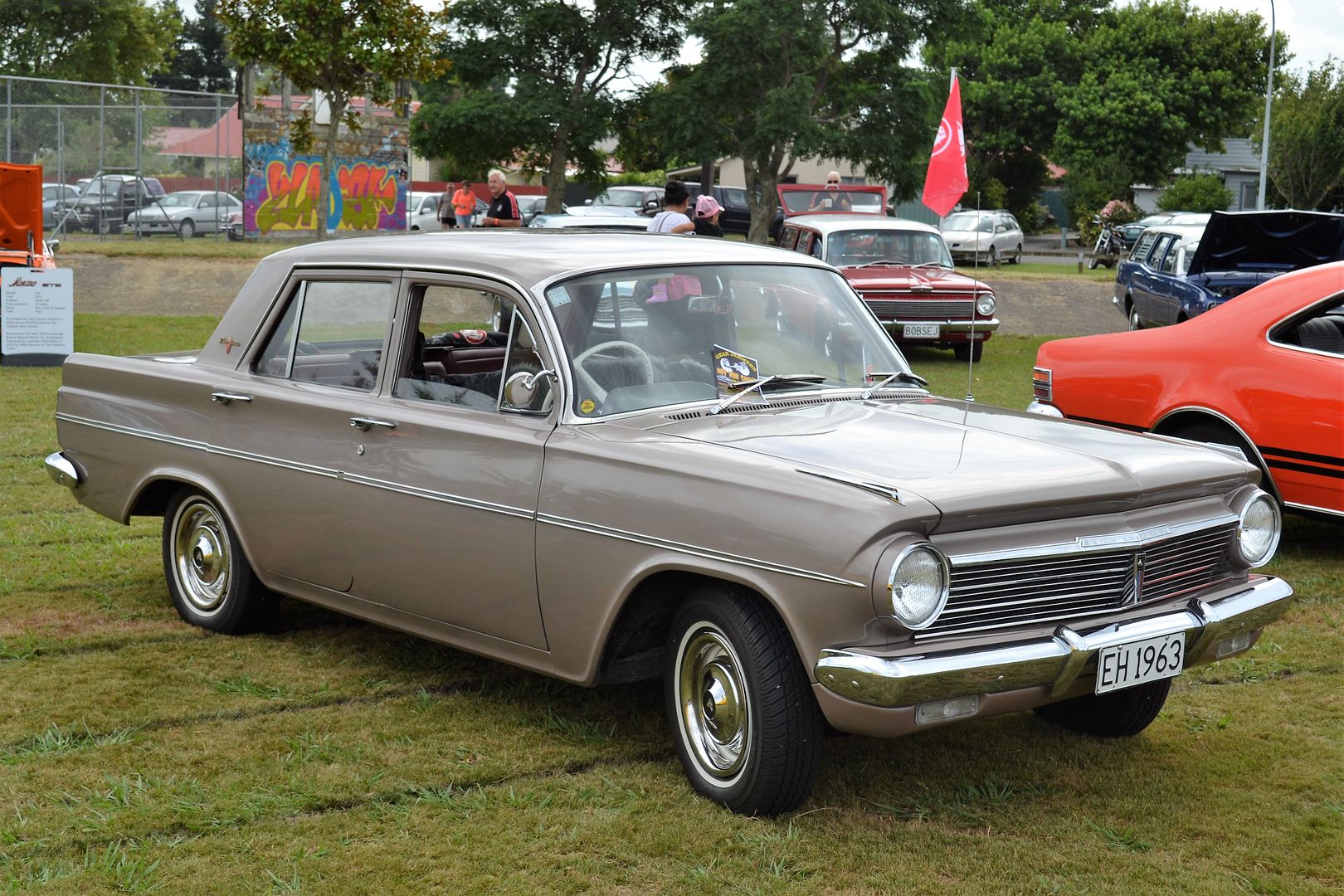 Very smart EH Holden.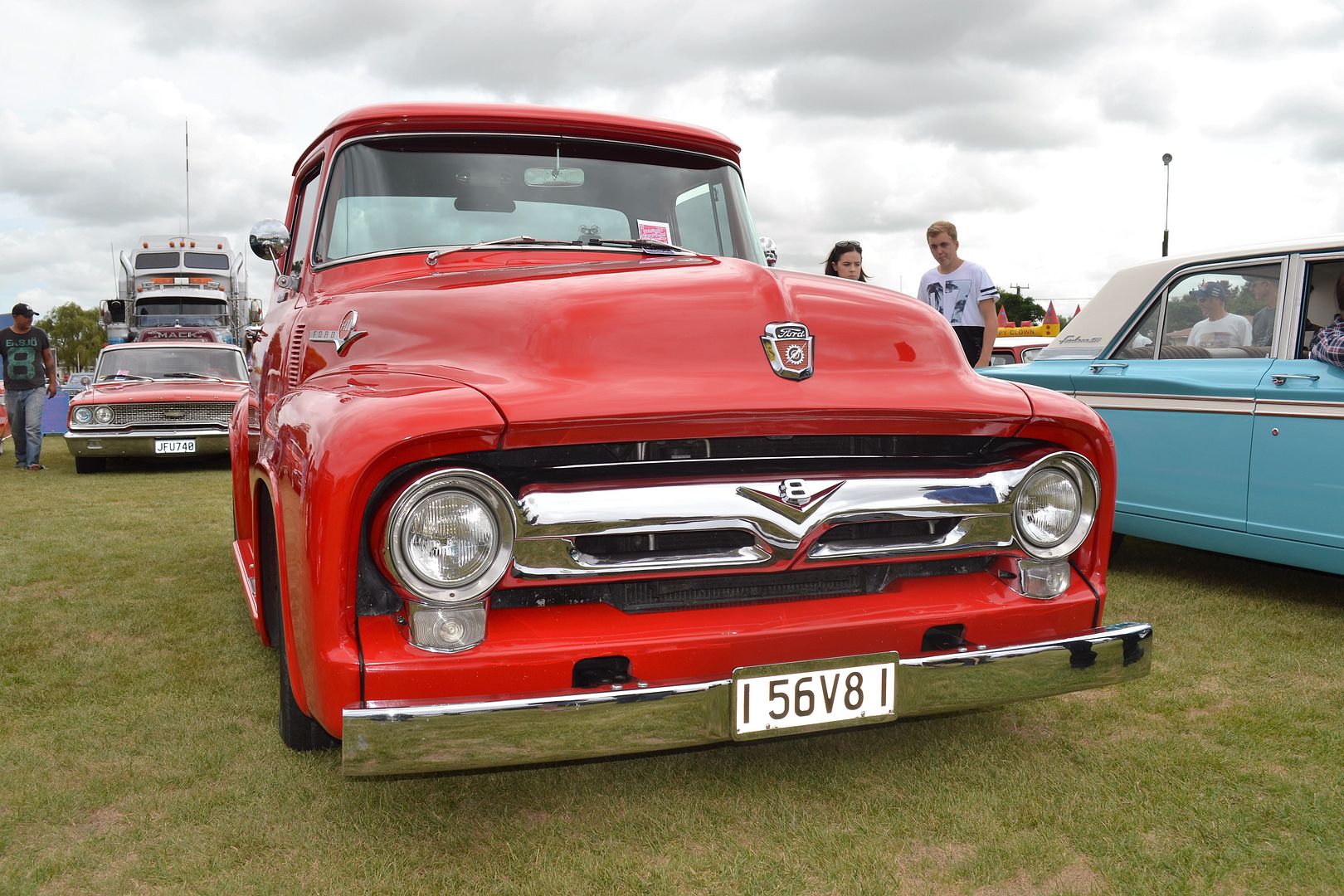 Ford F100 is low.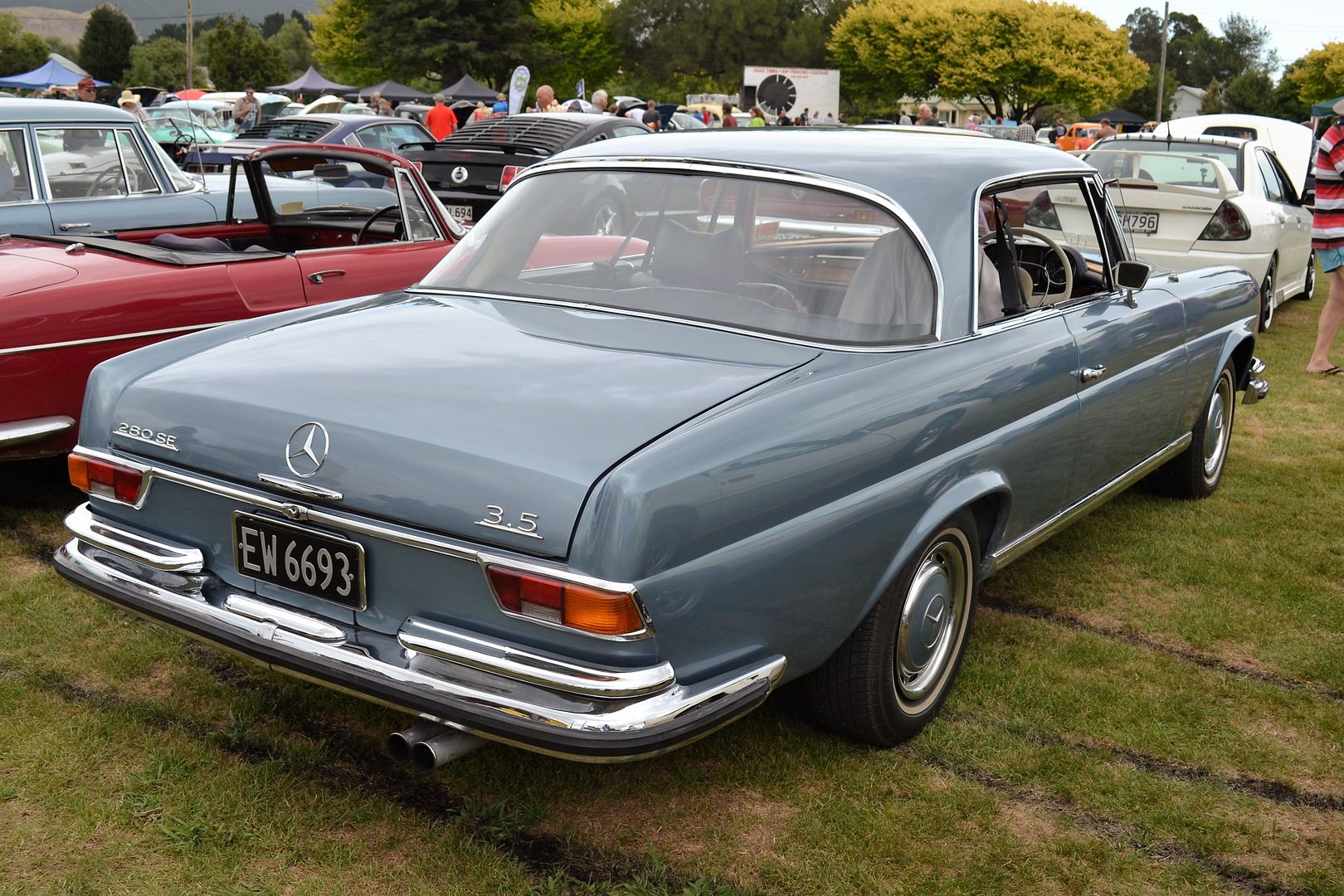 1970 Mercedes-Benz 280SE 3.5 I would like to take home !
Mercedes strange identification system means that this 280SE bodied coupe which normally had the 2.8 straight 6, is fitted here with the 3.5 V8.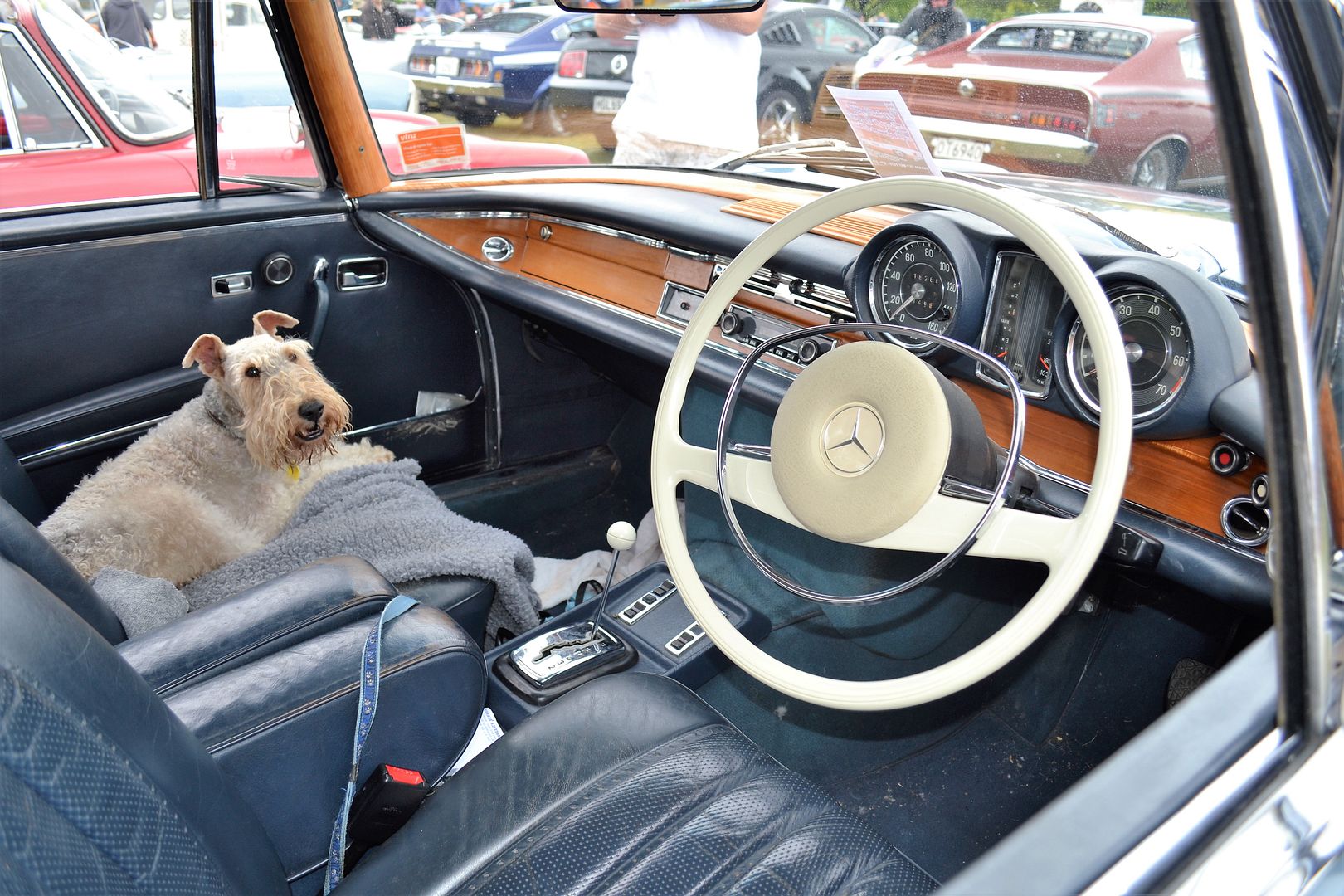 I was even partial to its patiently waiting passenger.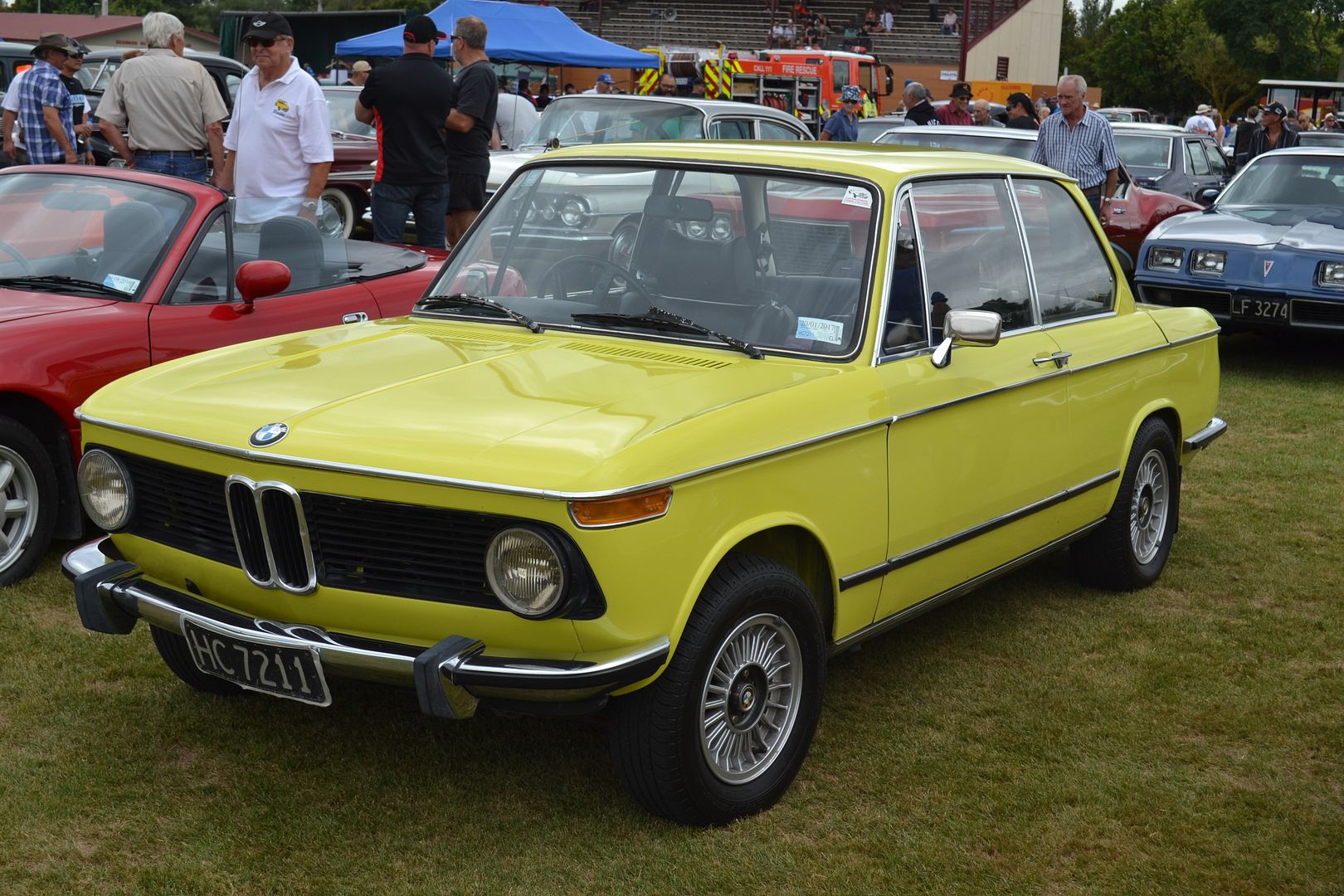 BMW 2002s were a quick car in their day. Nowadays the average Jap saloon would give them a scare.
This example is a " tii "which is the fuel injected version.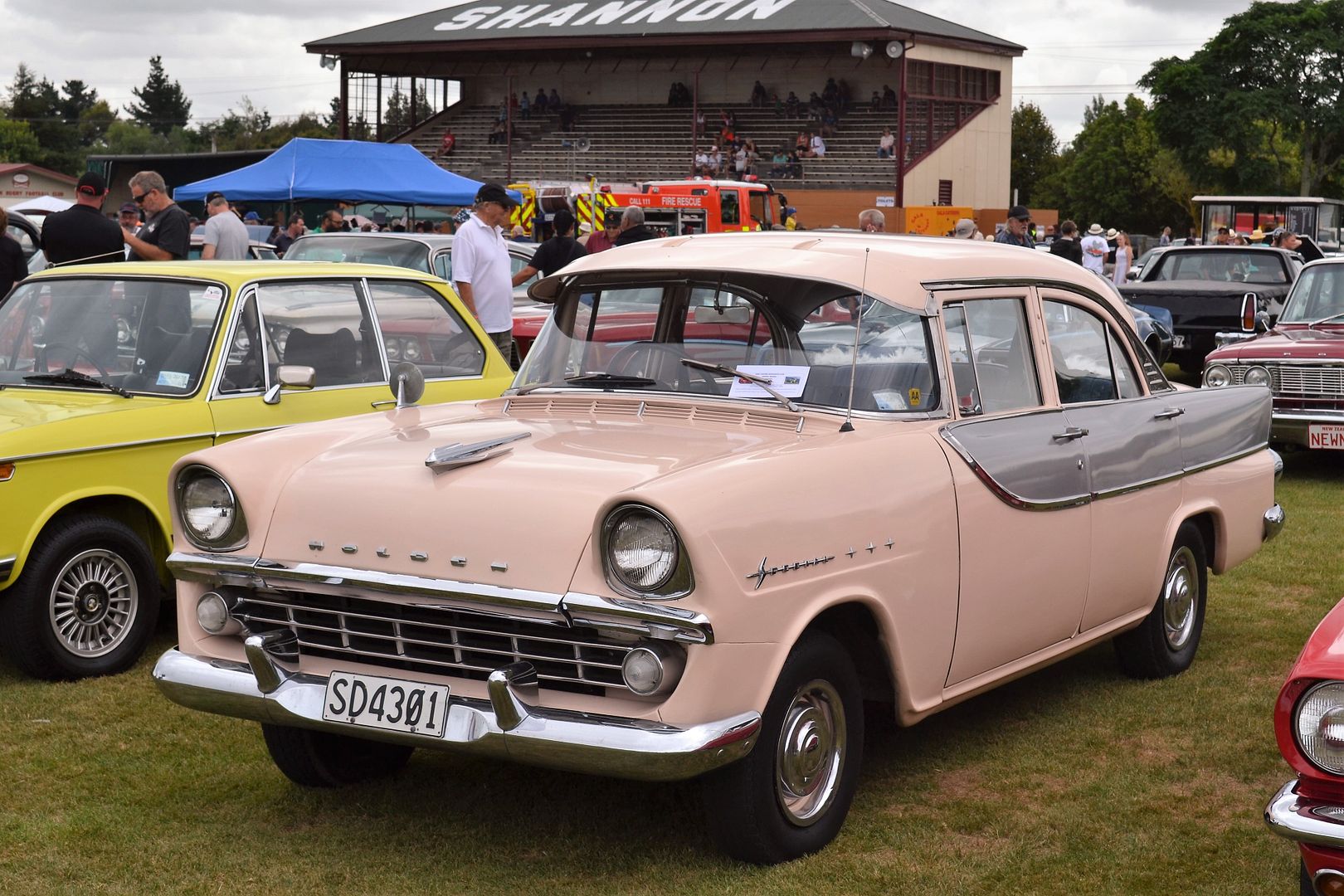 FB Holdens were once plentiful, but now a rarity.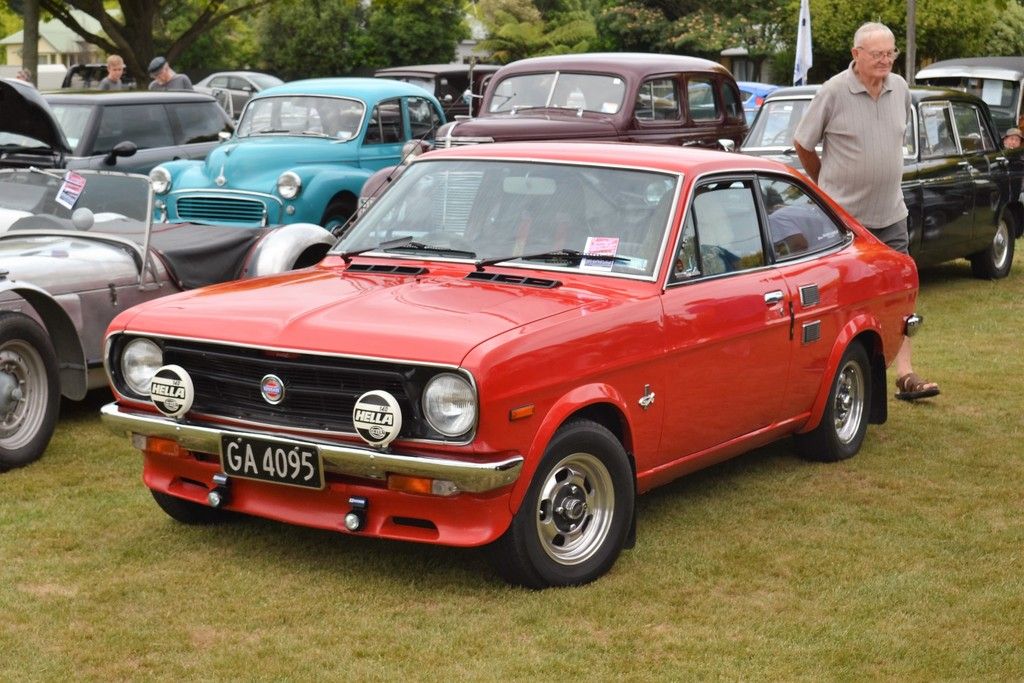 Datsun 1200 Coupe was a desirable little car when I was much younger.
1938 Fargo looked standard until....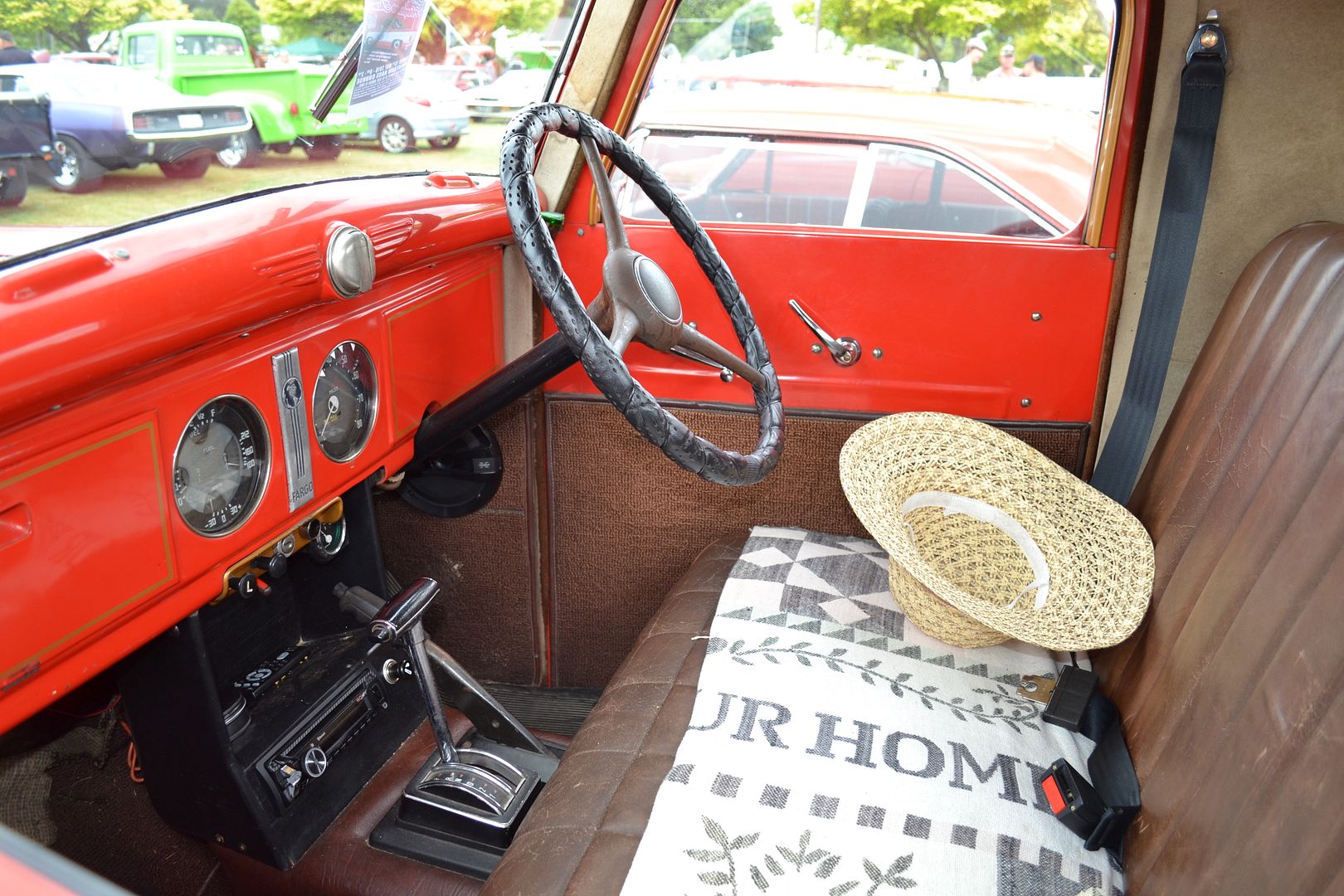 ....I looked inside !