Some more from Palmerston North.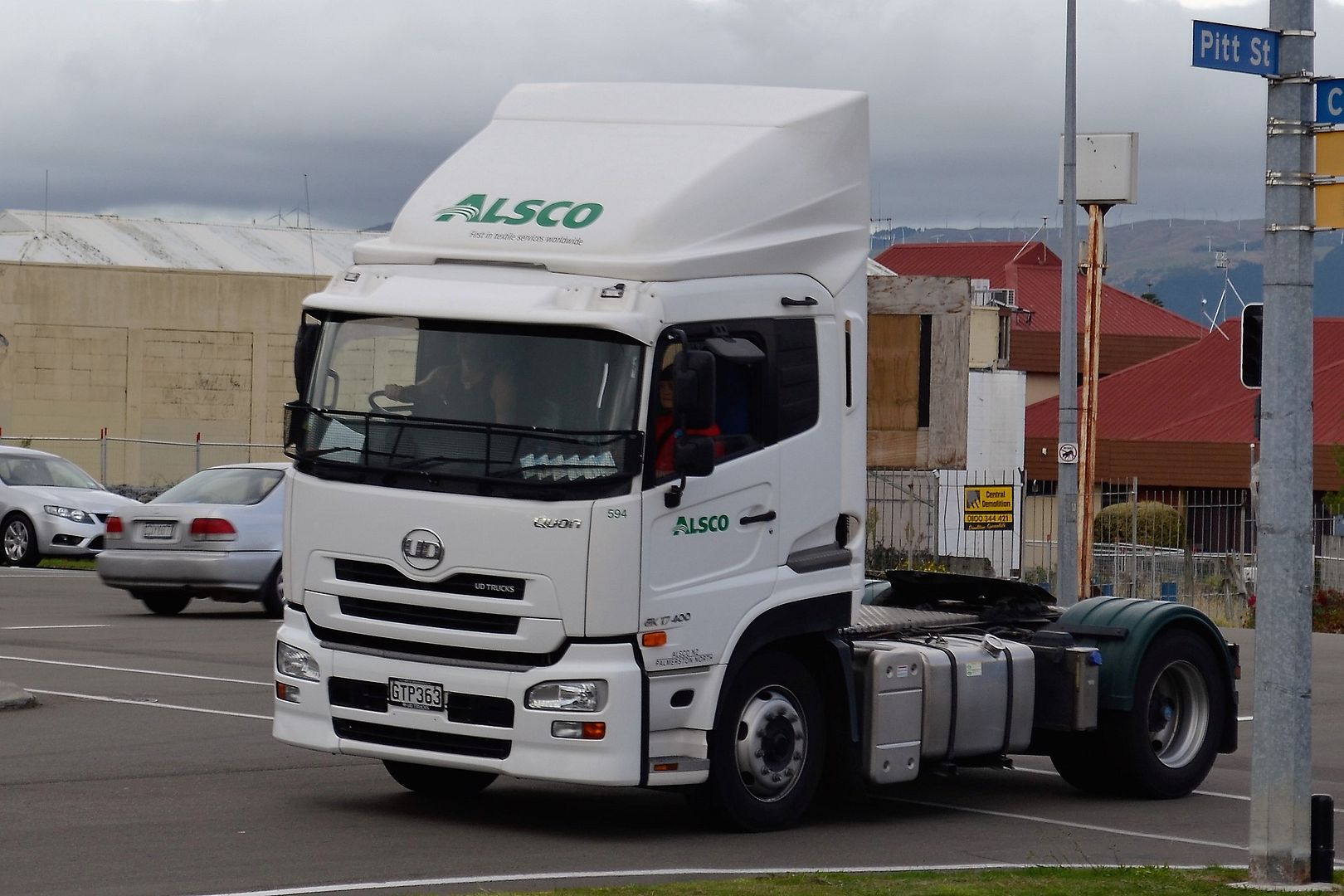 Single drive 2013 UD Quon GK390 of Alsco, the workplace linen and uniform company.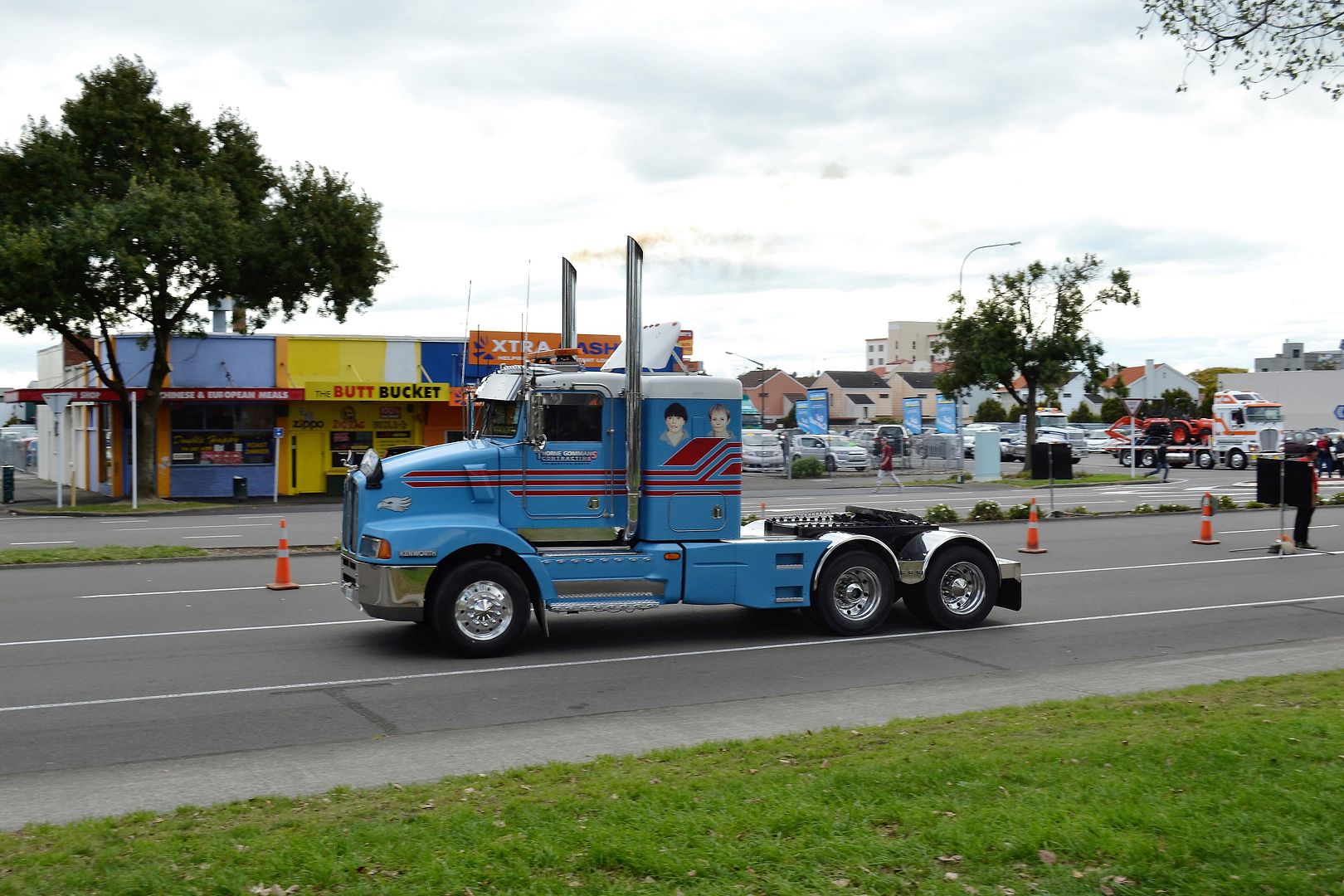 The familiar colours of Thorne Gommans on his sleeper cab Kenworth.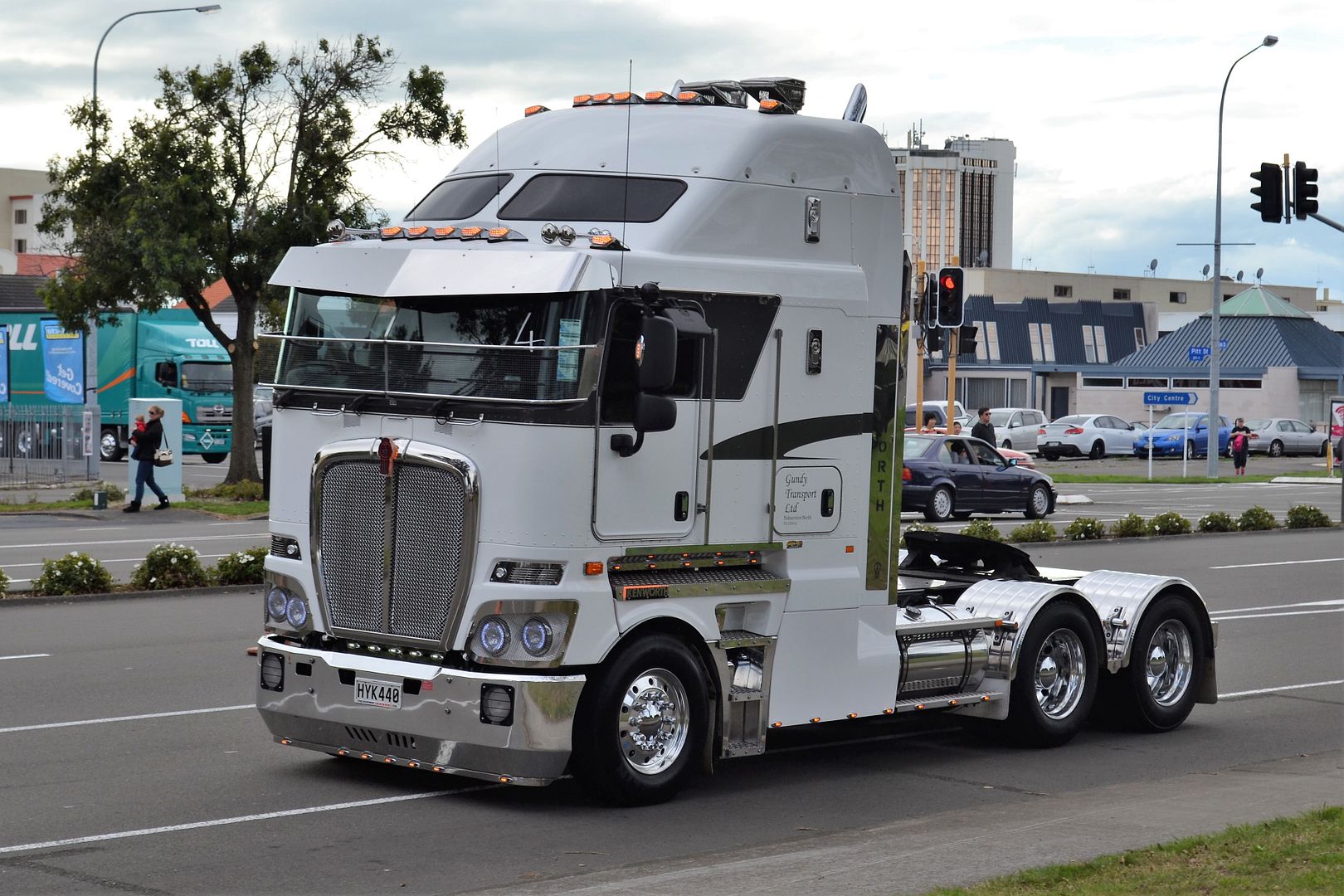 Palmerston North's Gundy Transport's Kenworth K200 is just a little over a year old.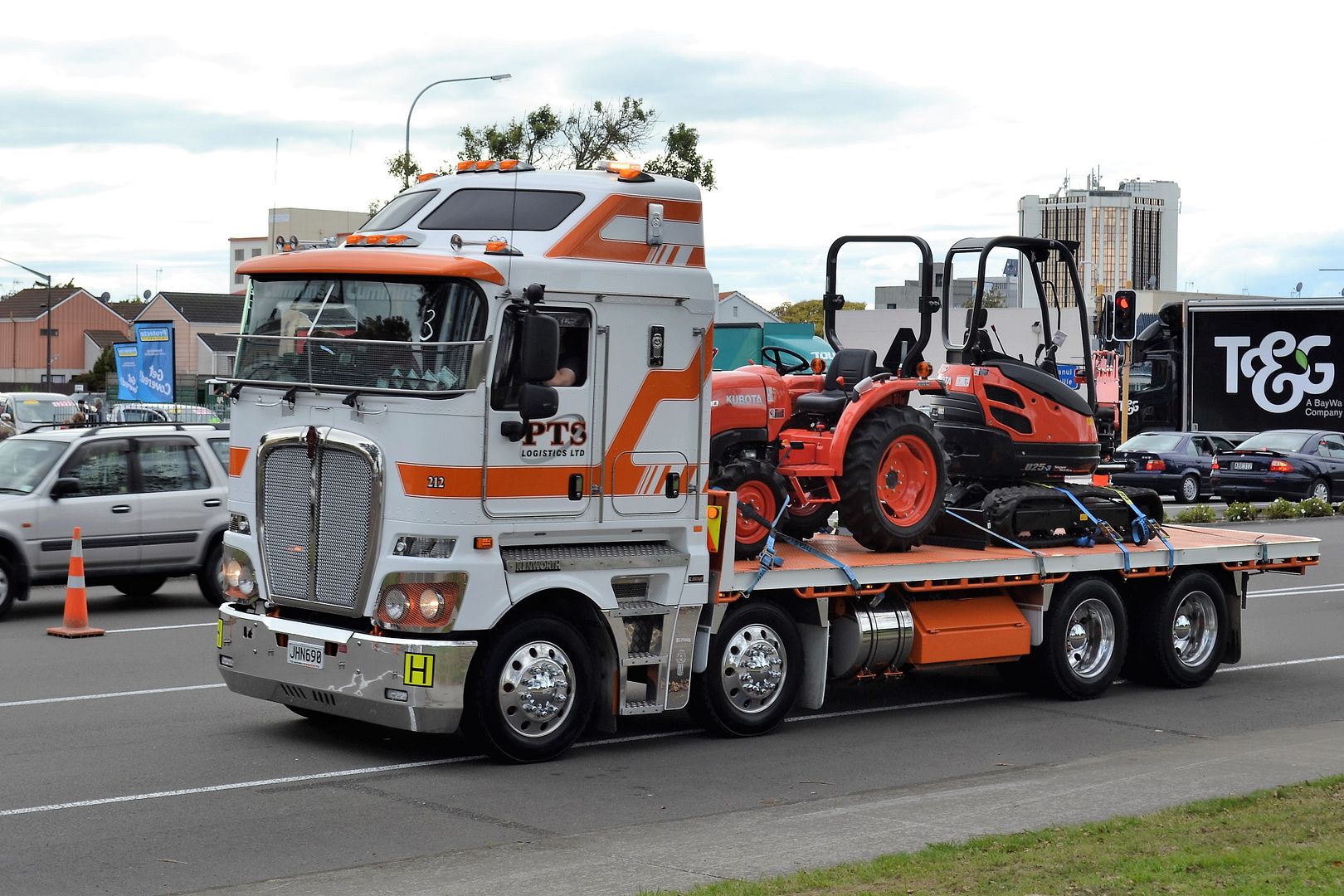 Another 2015 Kenworth. This time an 8 wheeler of PTS.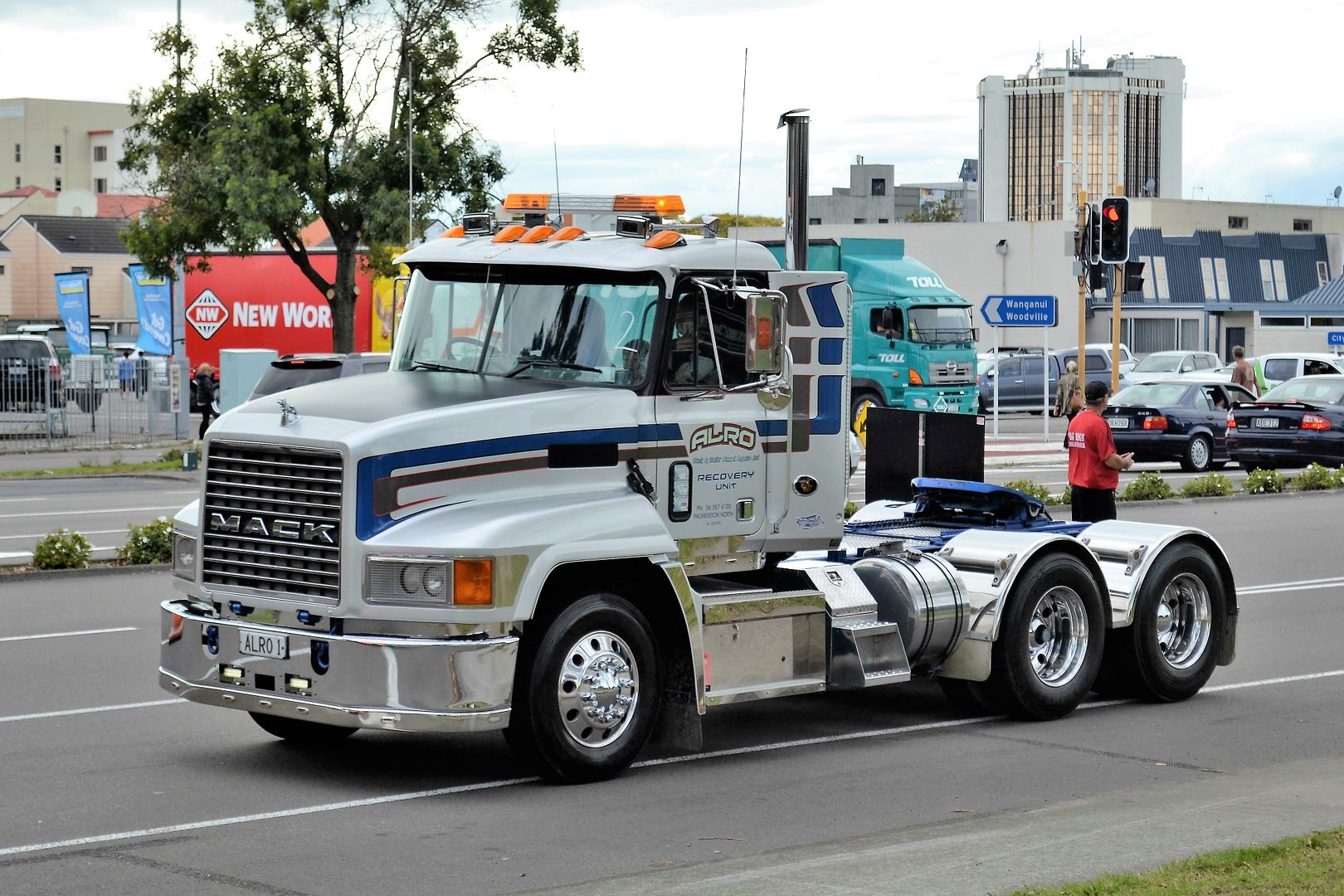 Alro specialize in truck and trailer smash repairs.
This is one of their recovery vehicles, a 1998 Mack CH which has clocked up in excess of a million kilometres.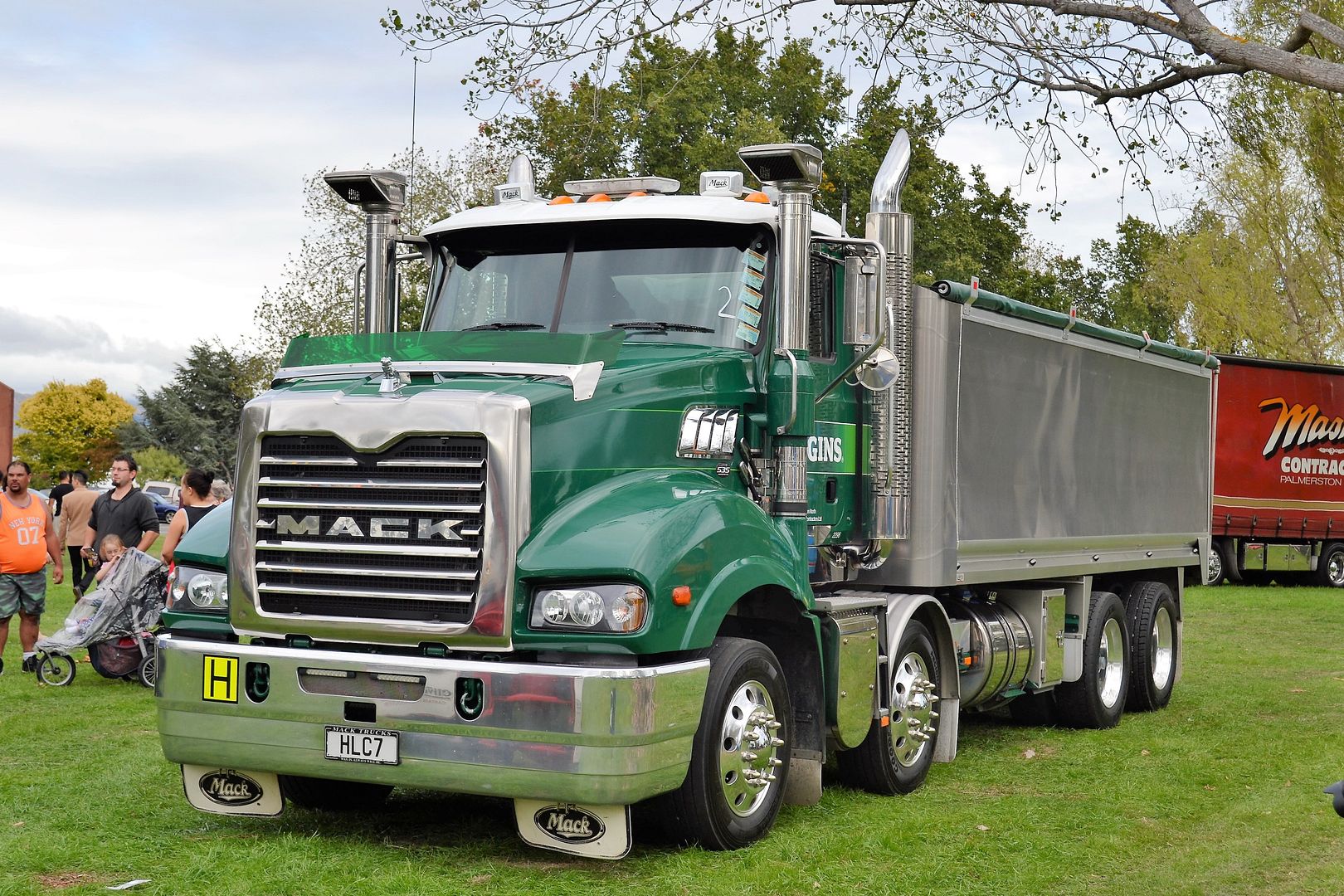 The familiar green livery of the Higgins Group on this 2014 Mack Trident 8 wheeler.
A mix of breeds under the trees and I don't mean the dog...
Buckeridge's Kenworth carried a load of timber all day.
Another snap of the PTS Kenworth.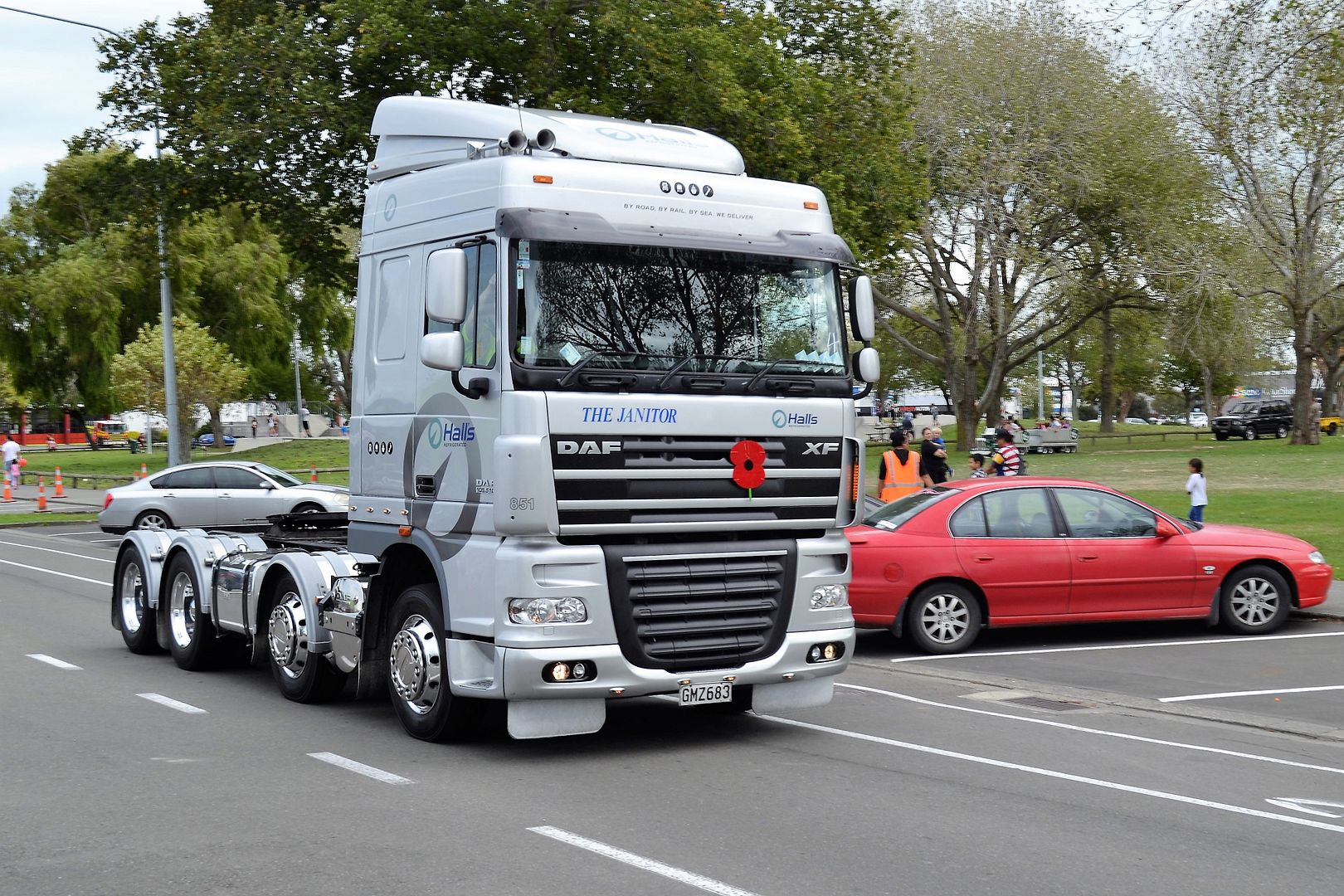 This Hall's DAF XF105 has covered around three quarters of a million kilometres.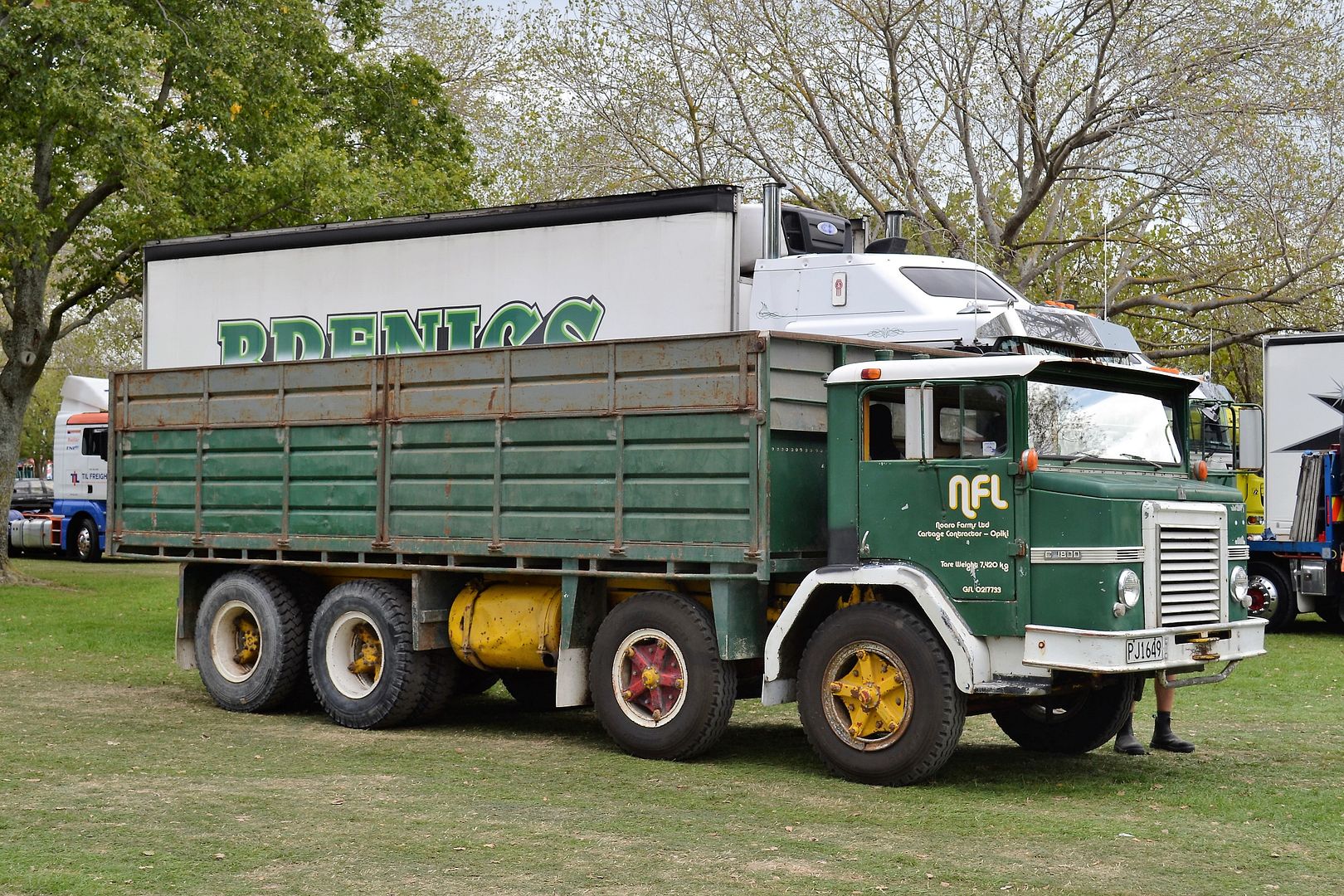 The condition of the 1972 ACCO 1840 could certainly be described as original.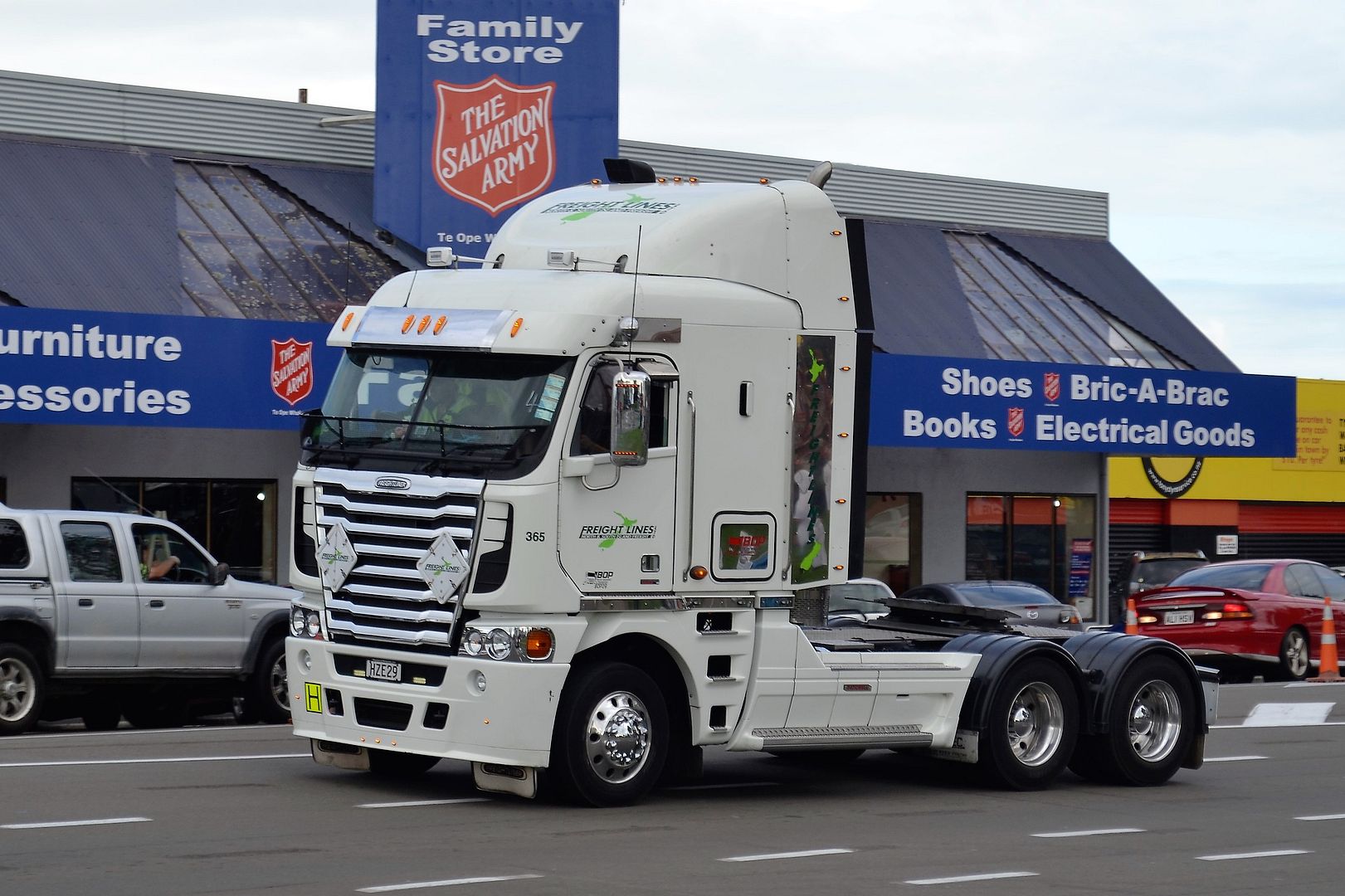 Freightliner Argosys have certainly become a popular cab-over.
This 2015 model is operated for Freightlines.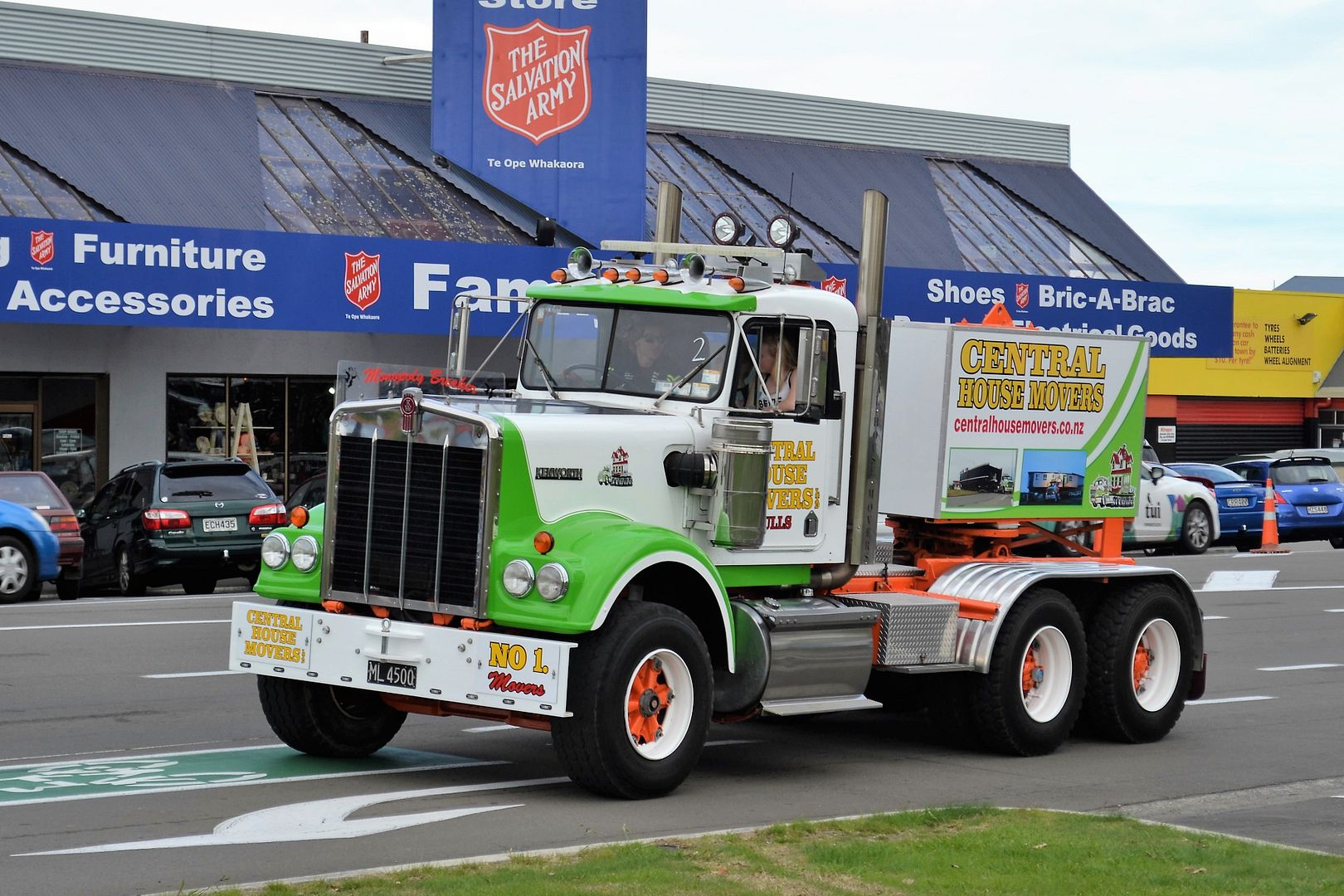 Central House Movers' 1985 Kenworth W924.