This was in our workshop the last couple of days. A long time since I've seen one.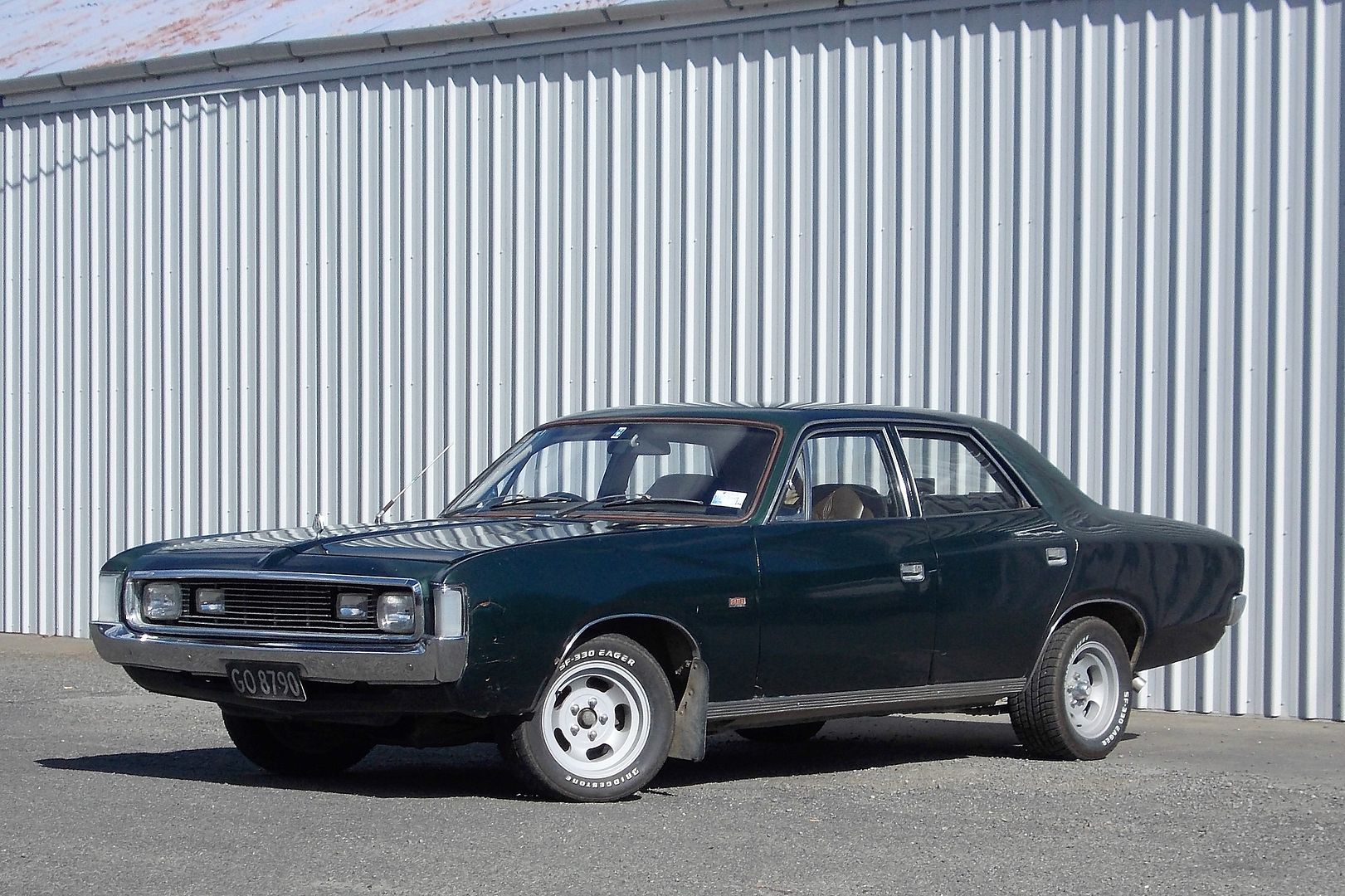 It's a 1973 Chrysler Valiant Regal with 318ci V8.
I always liked the styling of these. A bit different to the Holdens and Fords.
It's getting a little bit tired, but at least all the mouldings and fittings are still in place.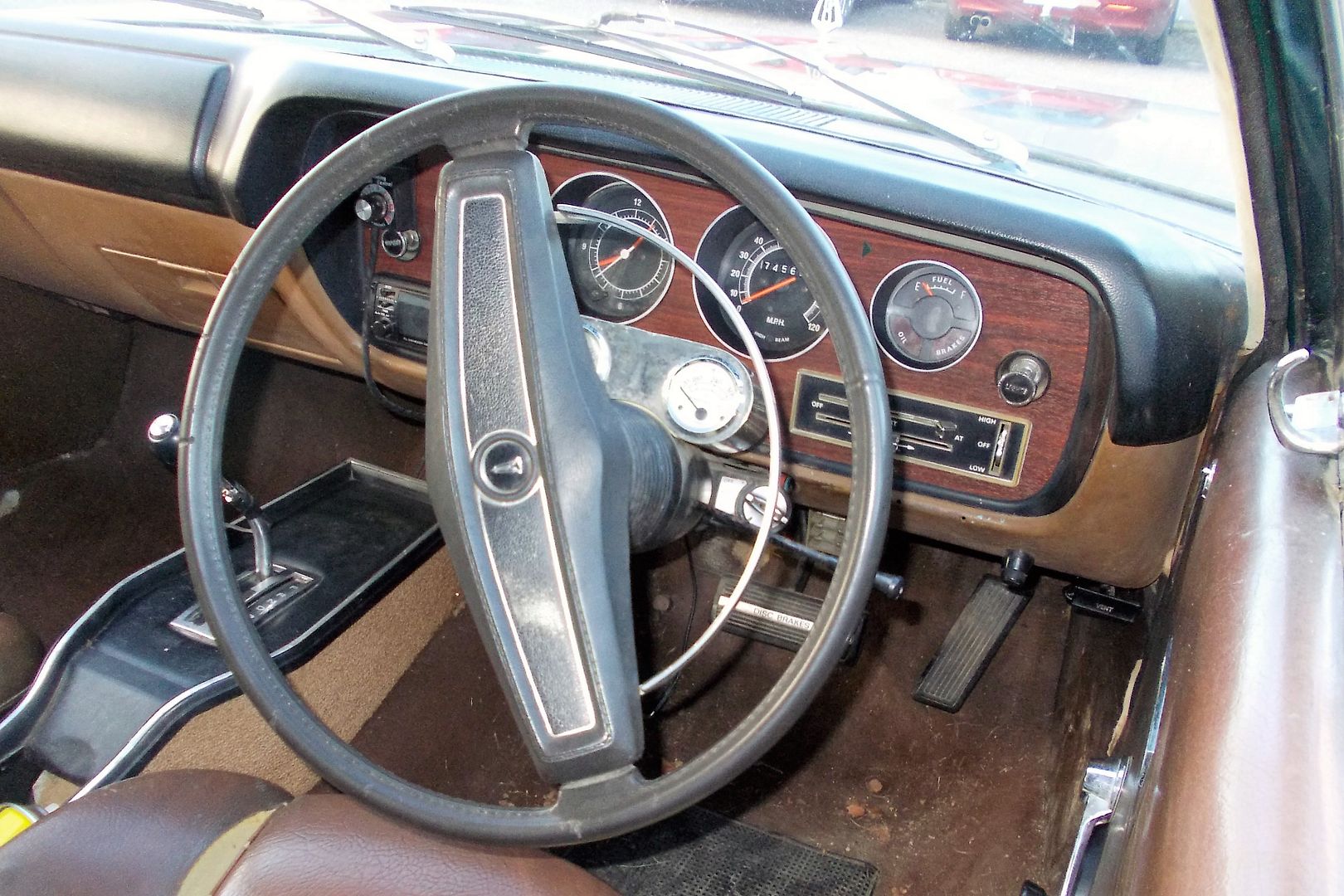 Dash is original with a couple of extra gauges.
Embossed pattern in the high back seats is still there in hard wearing sweaty vinyl.