More of the photos from Steve in WA.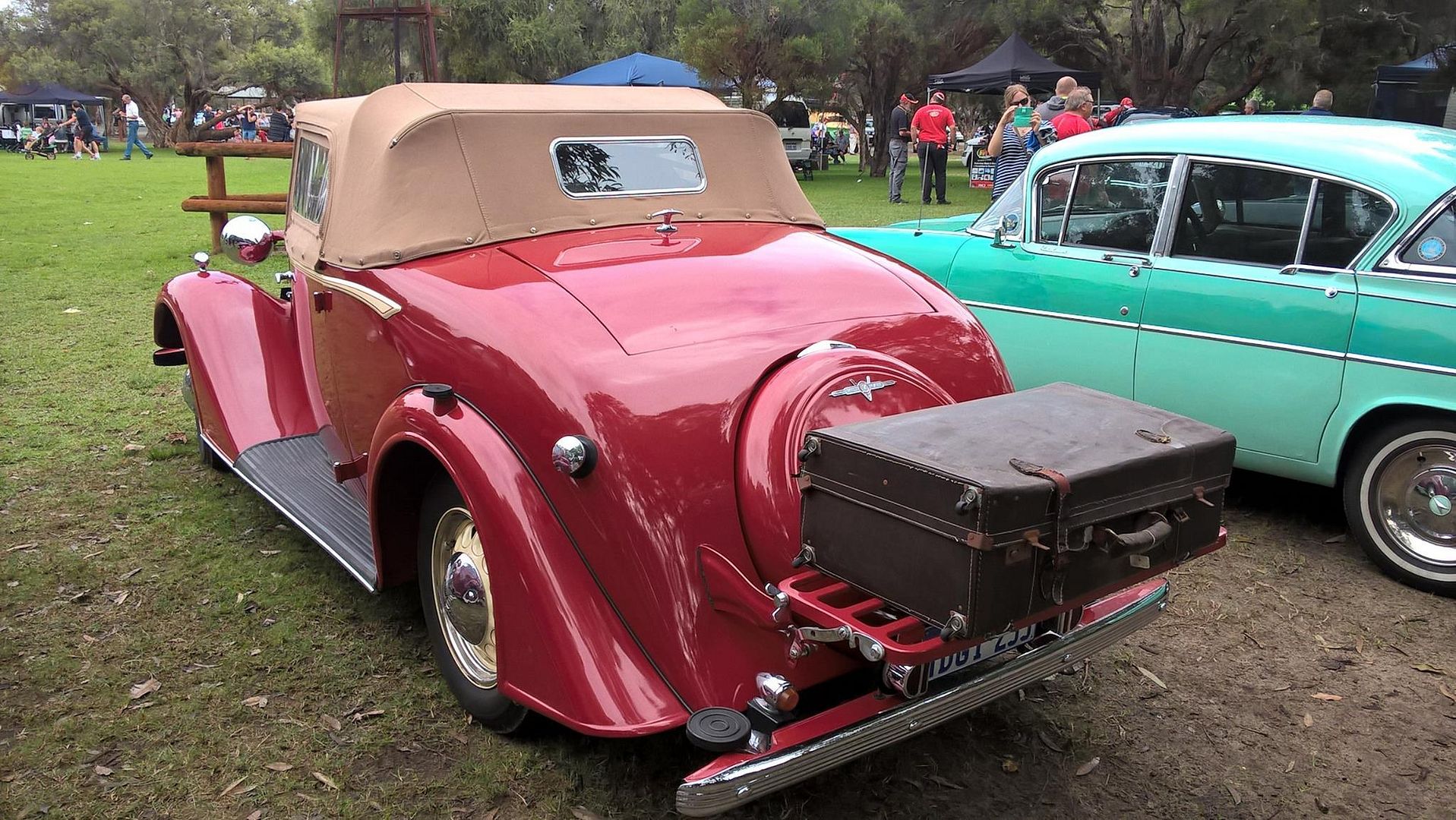 1937 Vauxhall DX Roadster was built at the Fisherman's Bend plant,
which later became the Holden assembly factory, and was sold new in Hobart.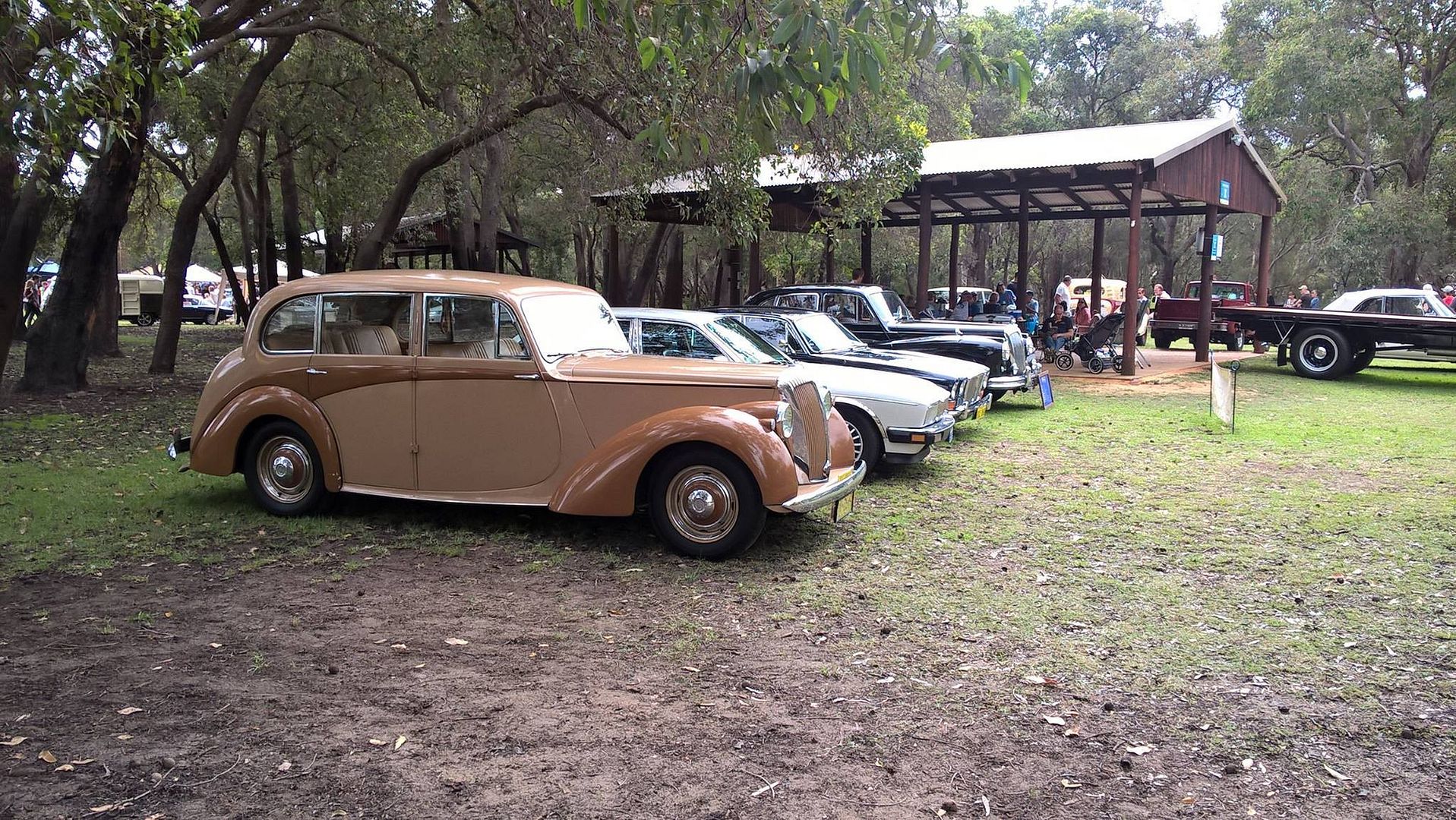 A row of Daimlers, the nearest probably dating from the late 40s or early 50s.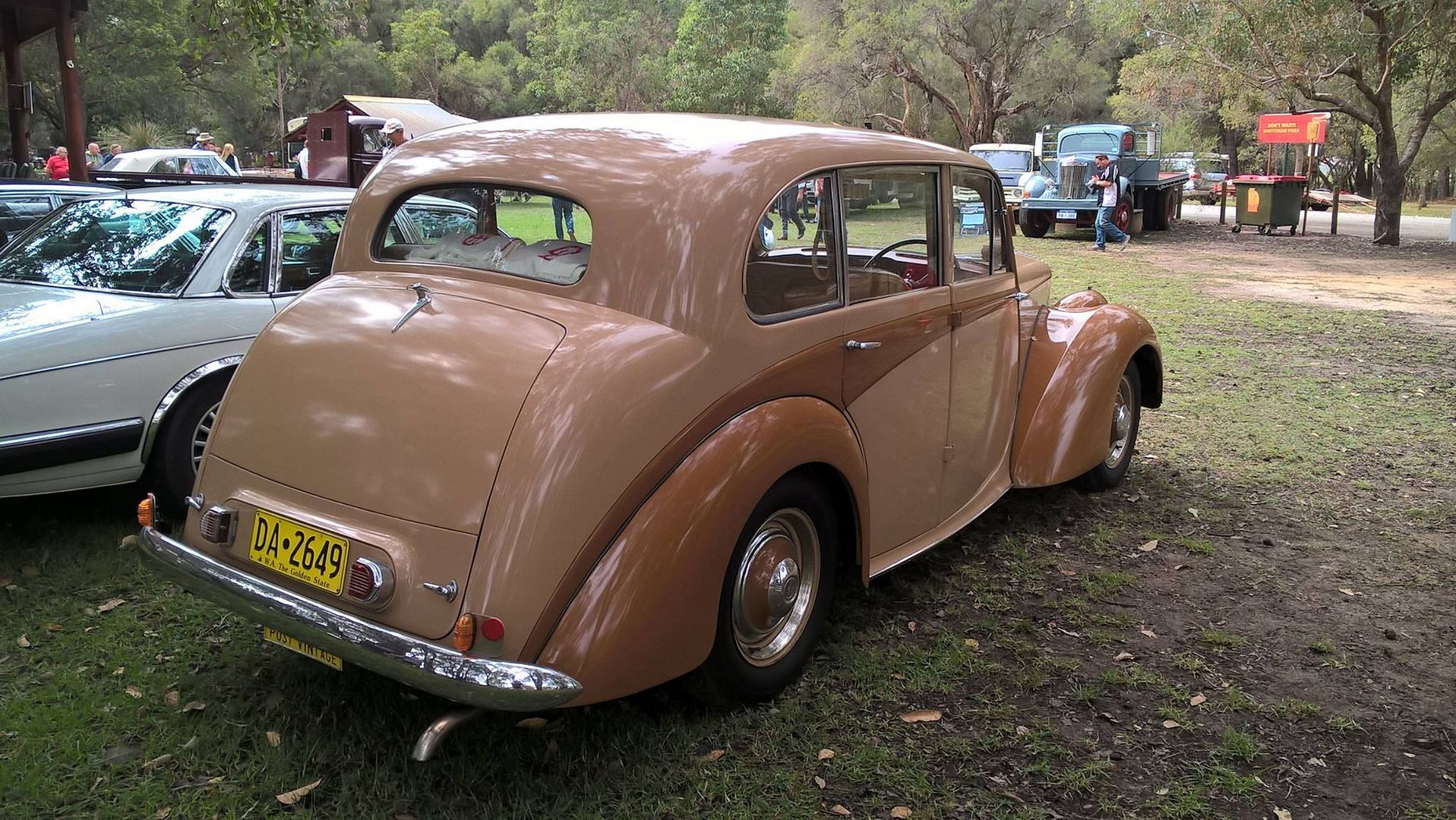 Rear view of the same Daimler.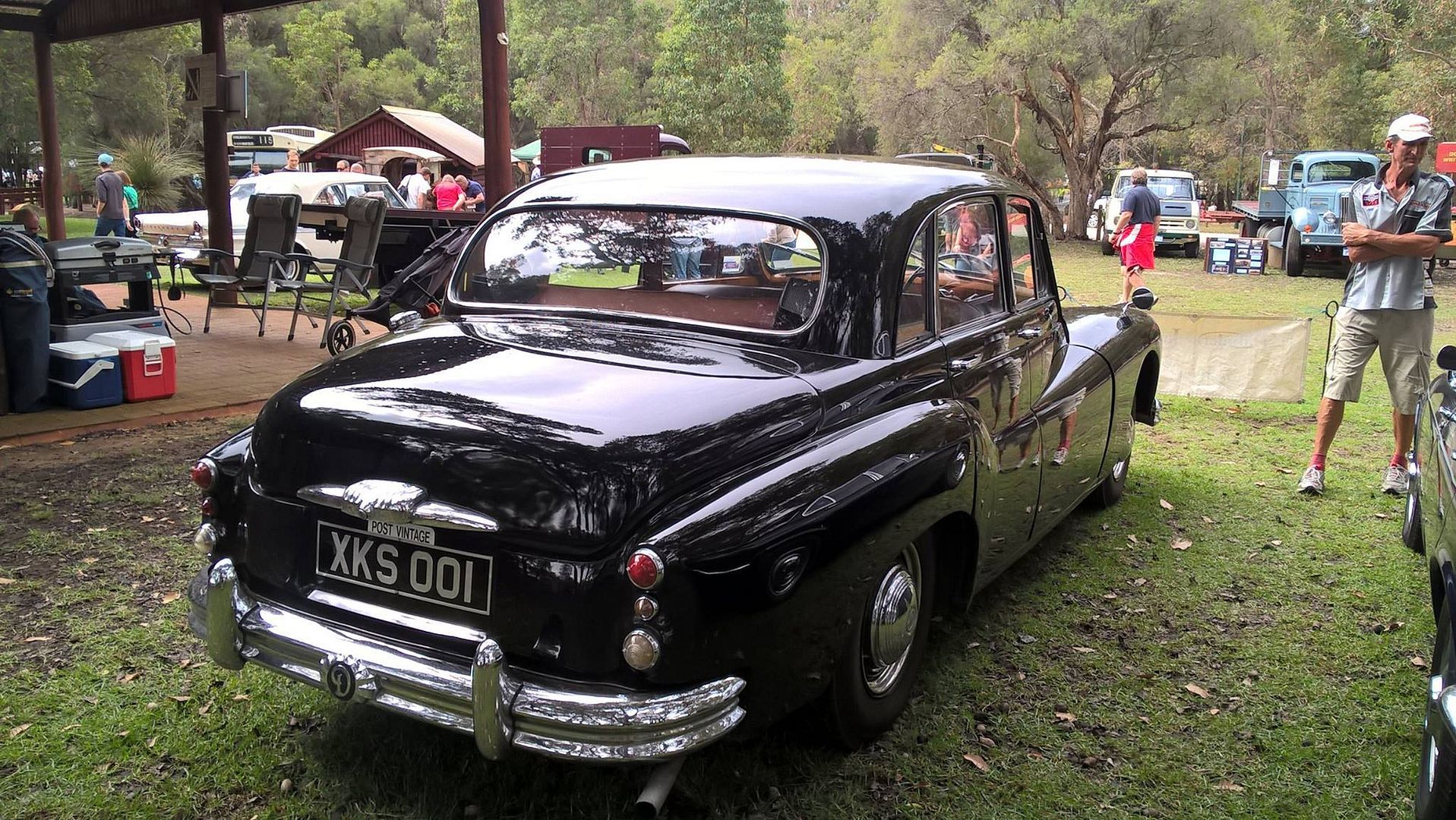 Daimler 10-4 from 1959 had the 6 cylinder ohv motor of 3.5 litres.
A later very similar looking model had the 4.5 litre V8 and was called Majestic Major.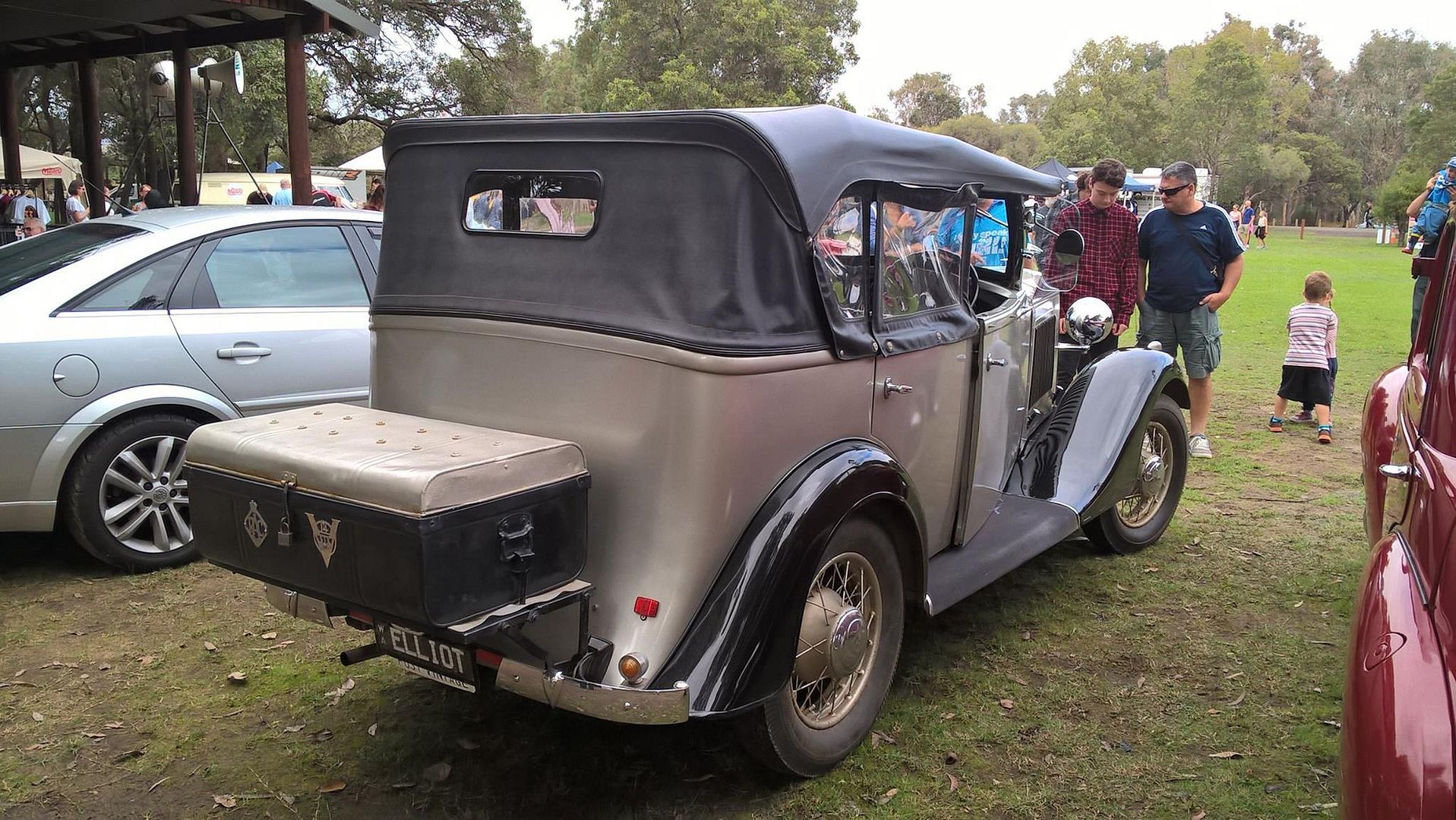 Another rare Vauxhall, a 1933 tourer.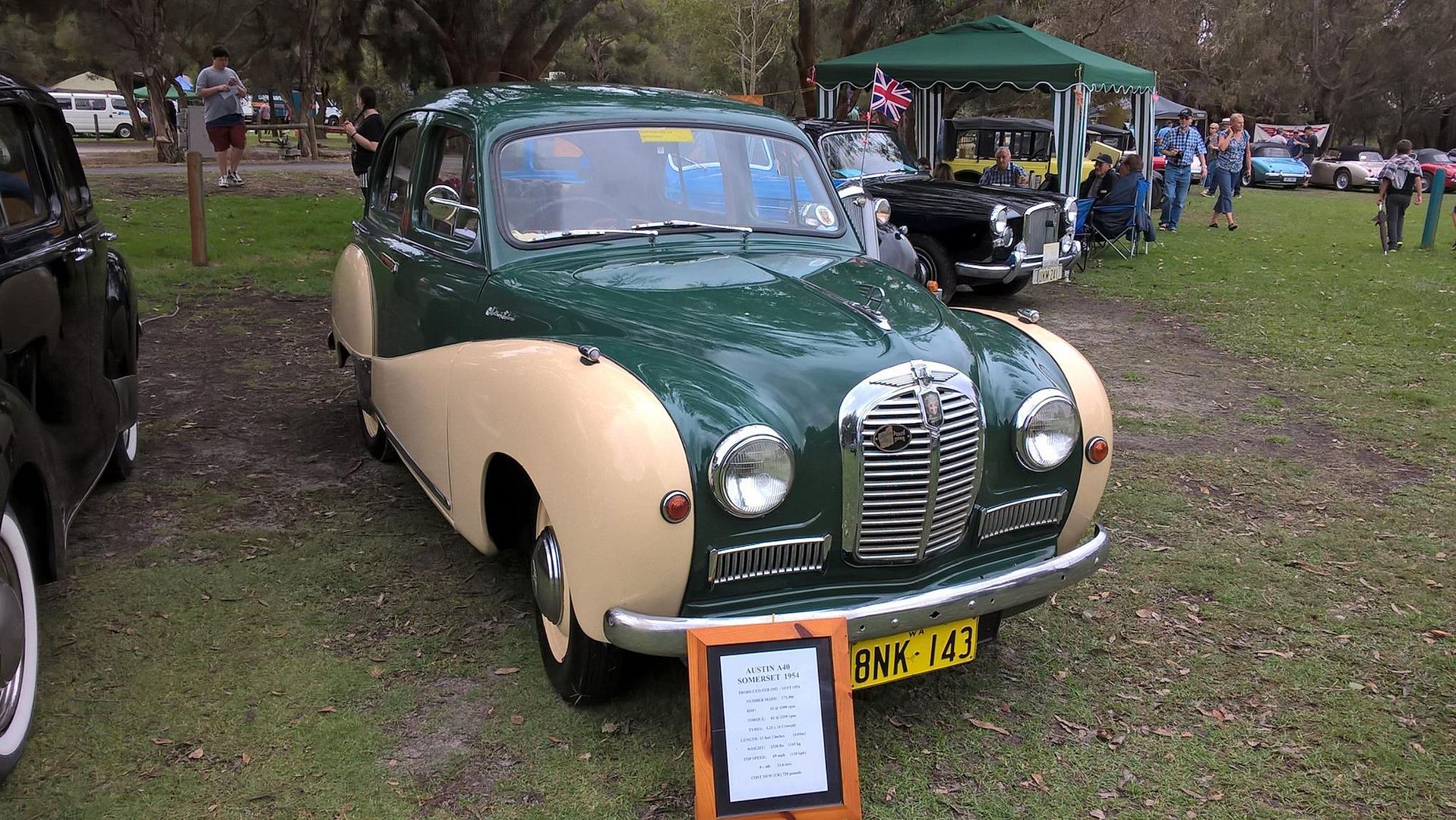 1954 Austin A40 Somerset in very smart two tone colour scheme.
'64 Fairlane in Ambulance form is very unusual.
Mk2 Zephyr is, I think, an Australian model.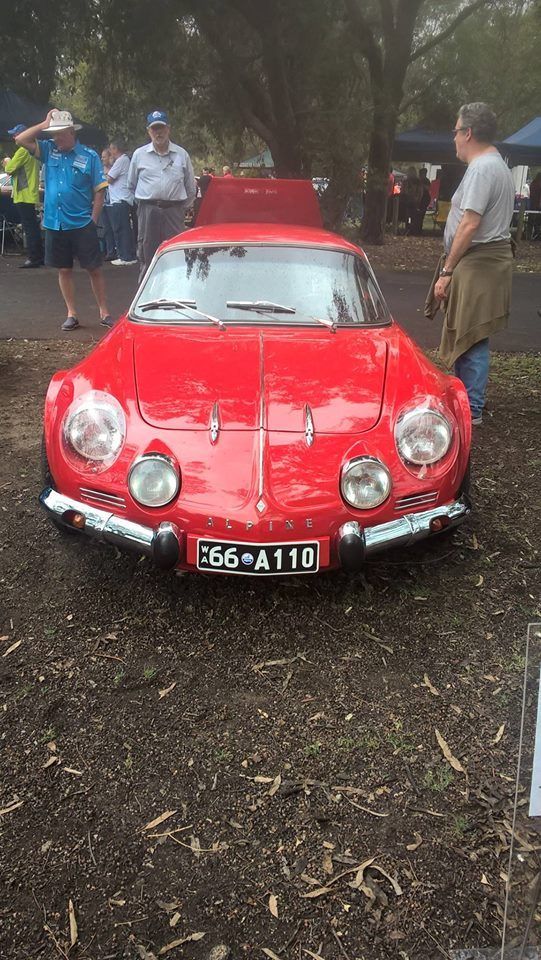 Alpine A110 is a car I've heard a lot about, but never seen in the flesh.
Produced by Renault from 1961 to 1977, they had much success in rallying despite their various engines being no larger than 1600cc.