Last weekend was a 3 day weekend, with ANZAC Day on Monday. Sunday I went to the Model Expo in Upper Hutt. Here is what I snapped.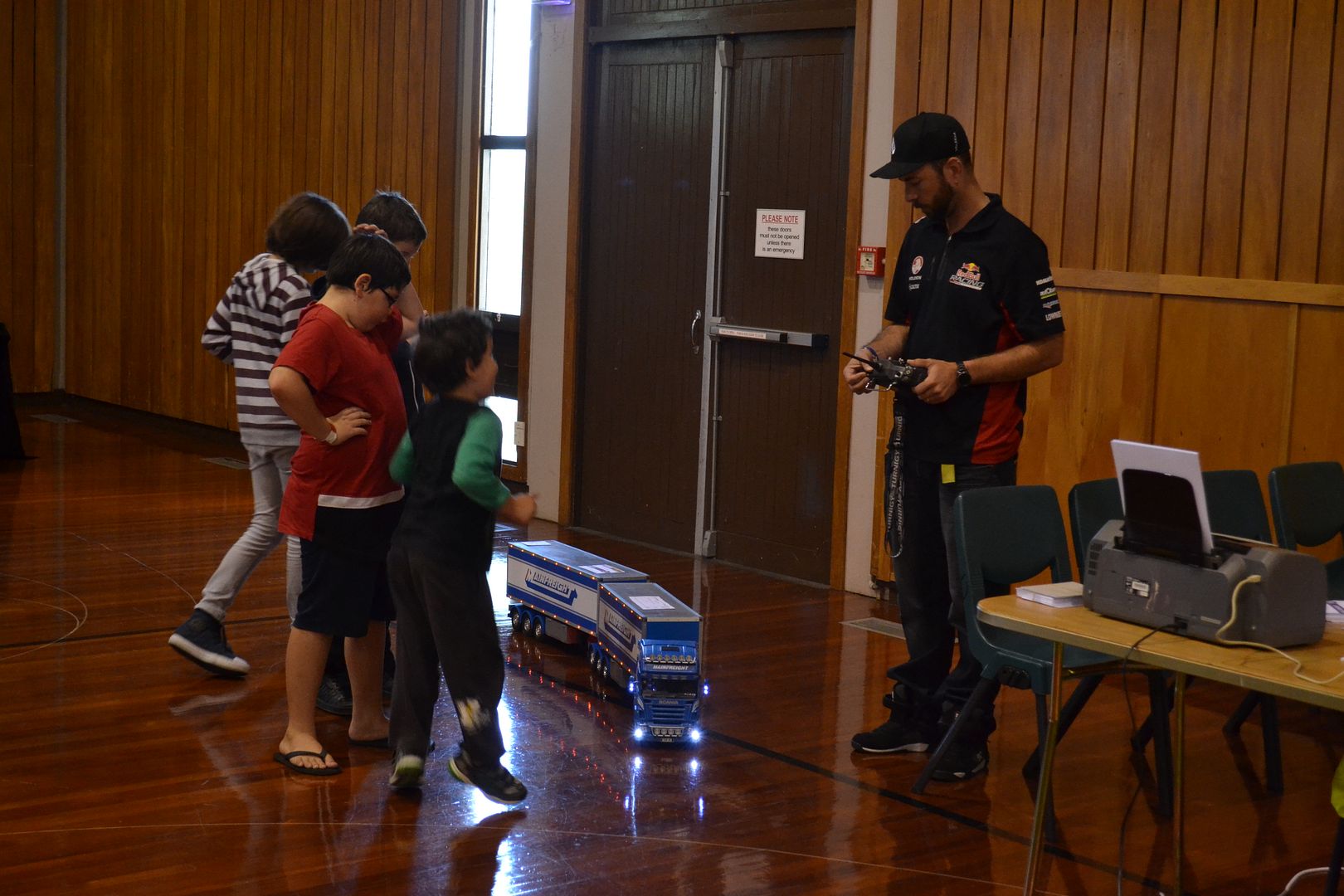 Trucks are what I went to see and this radio controlled Scania with Mainfreight B-train was superb in entertaining small boys and large. Diesel engine sound, air horn sound, hissing air and lights for everything including hazard flashers.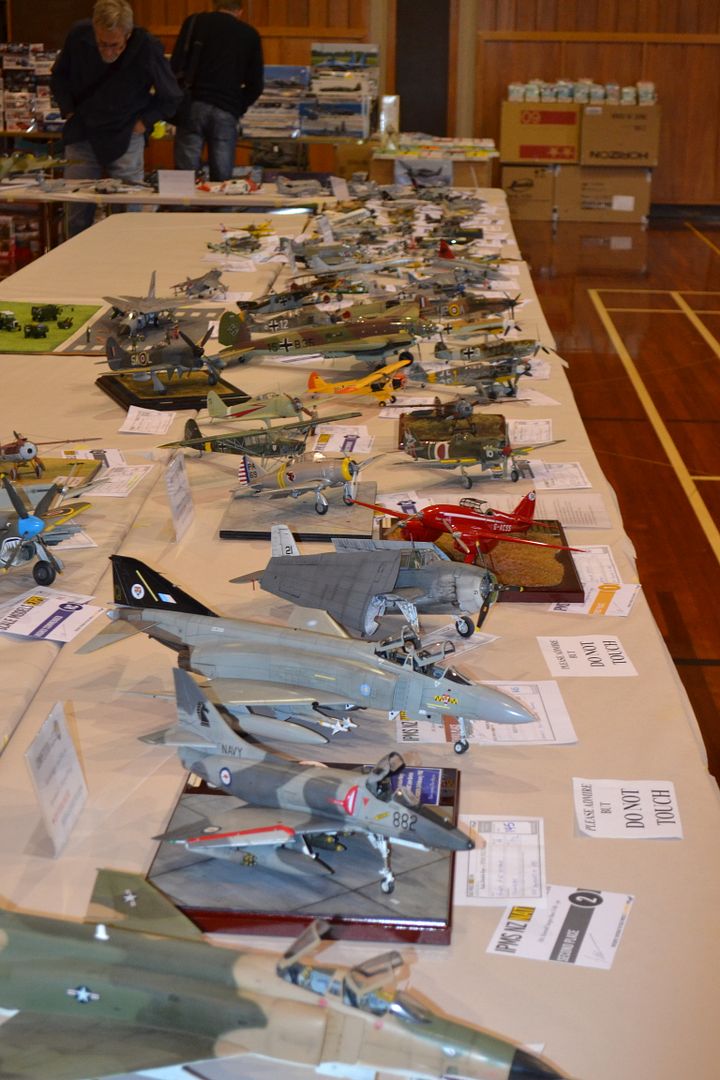 Of course there were many aircraft too.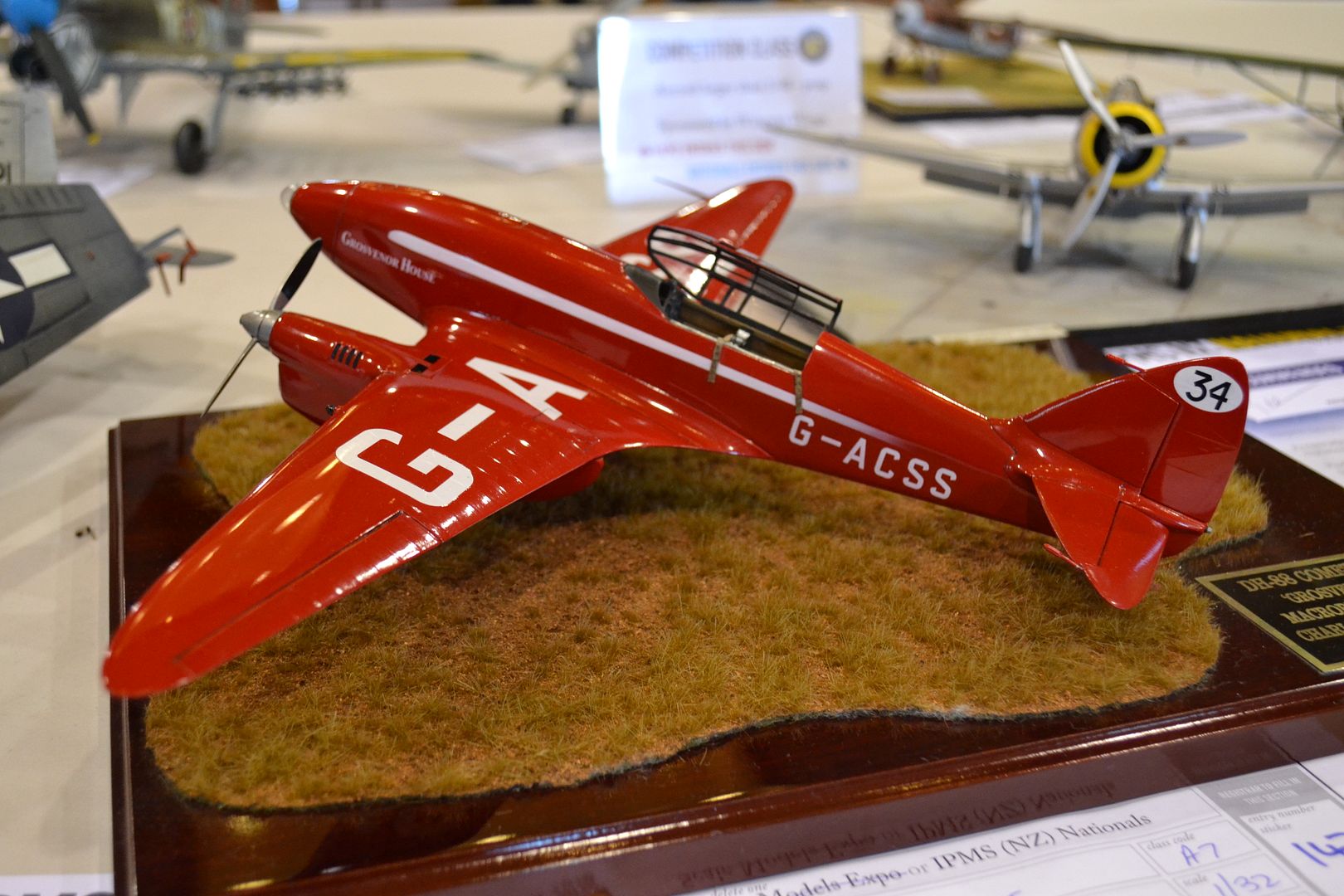 Superb DH 88 in bright shiny red.
Grumman Avenger with folded wings could almost be under the lights of a large hangar,
if it wasn't for the paper entry slip under its wheels.
Great diorama with rusty old '57 Chev in workshop.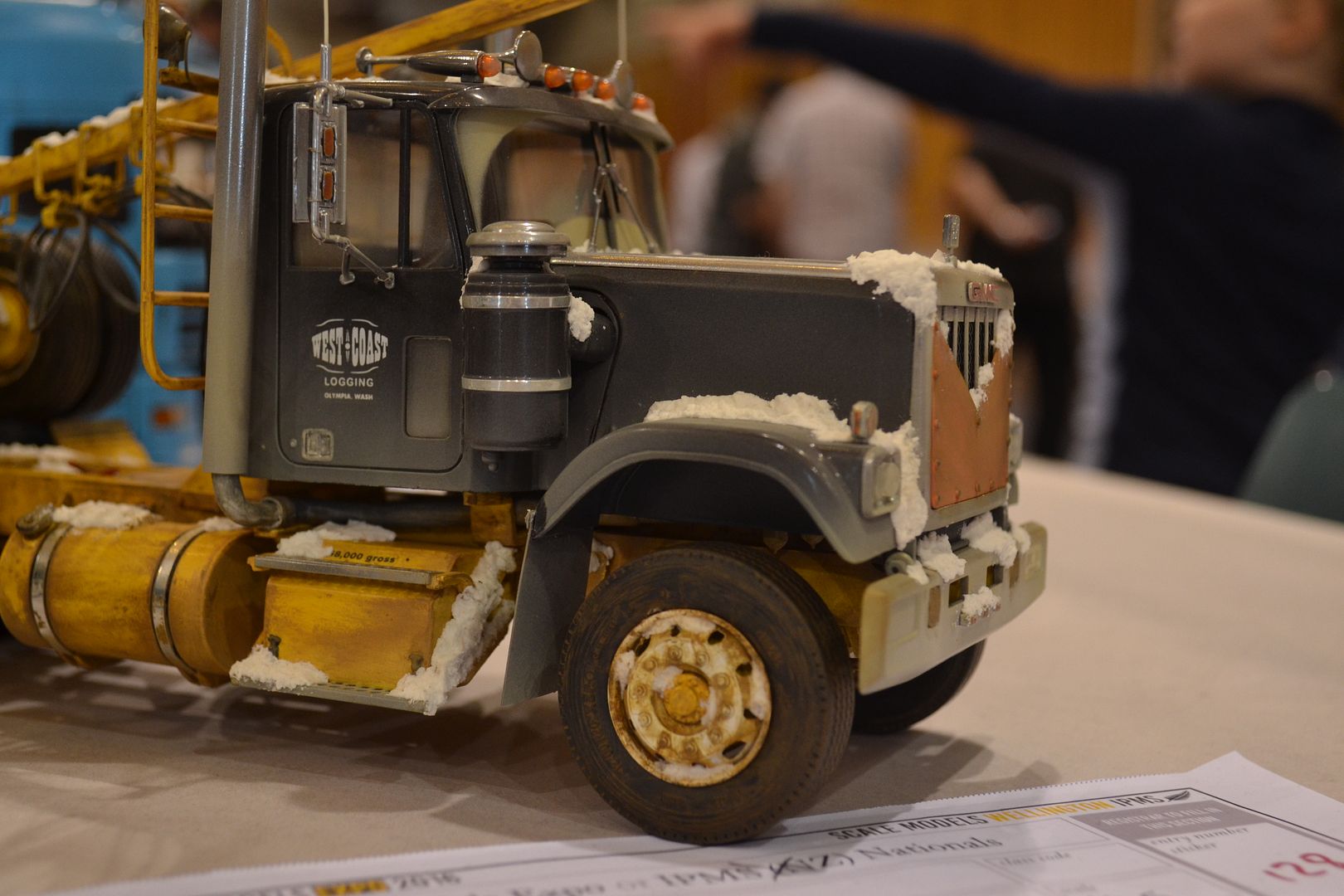 A nicely weathered GMC in typical American logging truck configuration.....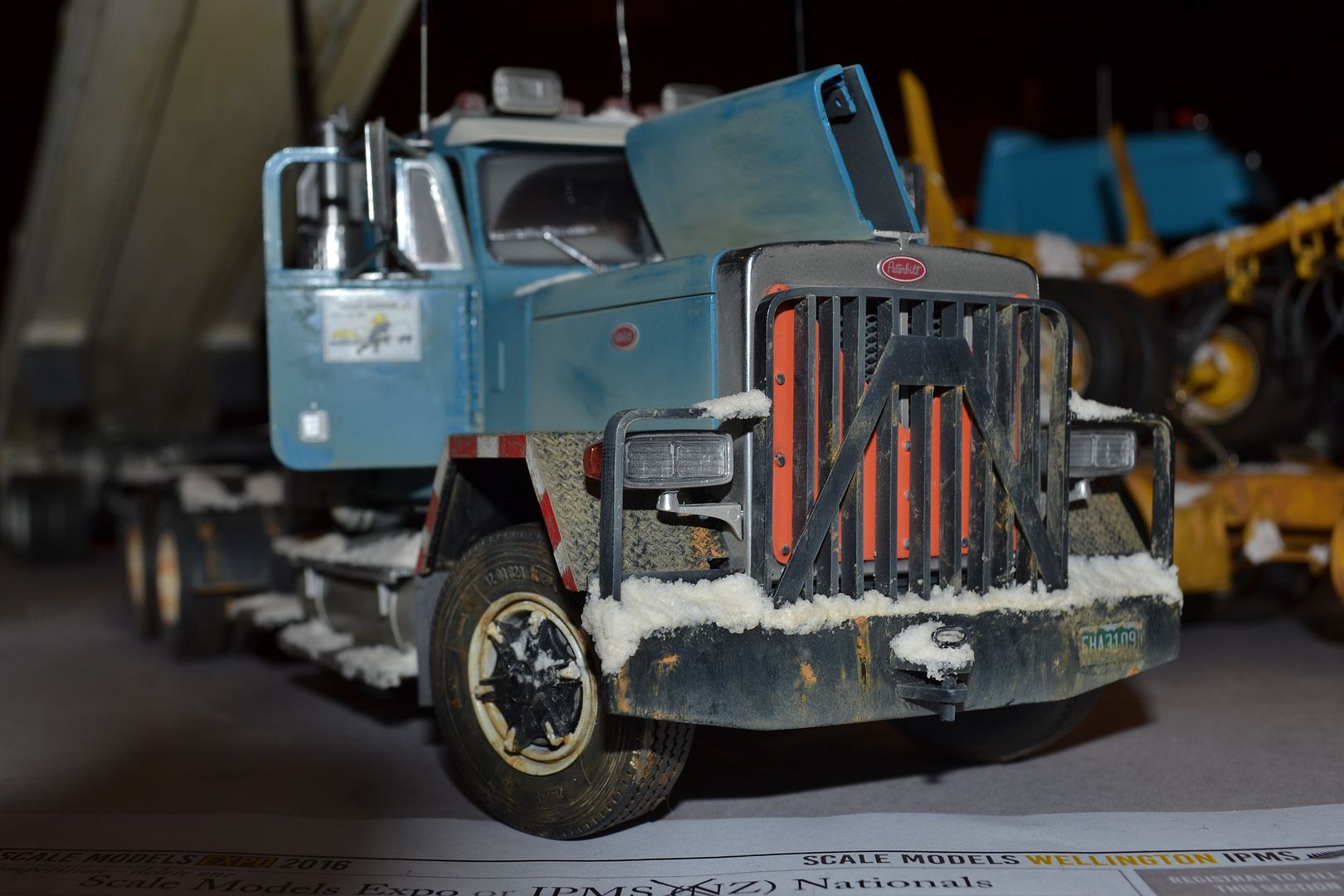 ....and a similarly weathered Peterbilt tipper by the same builder.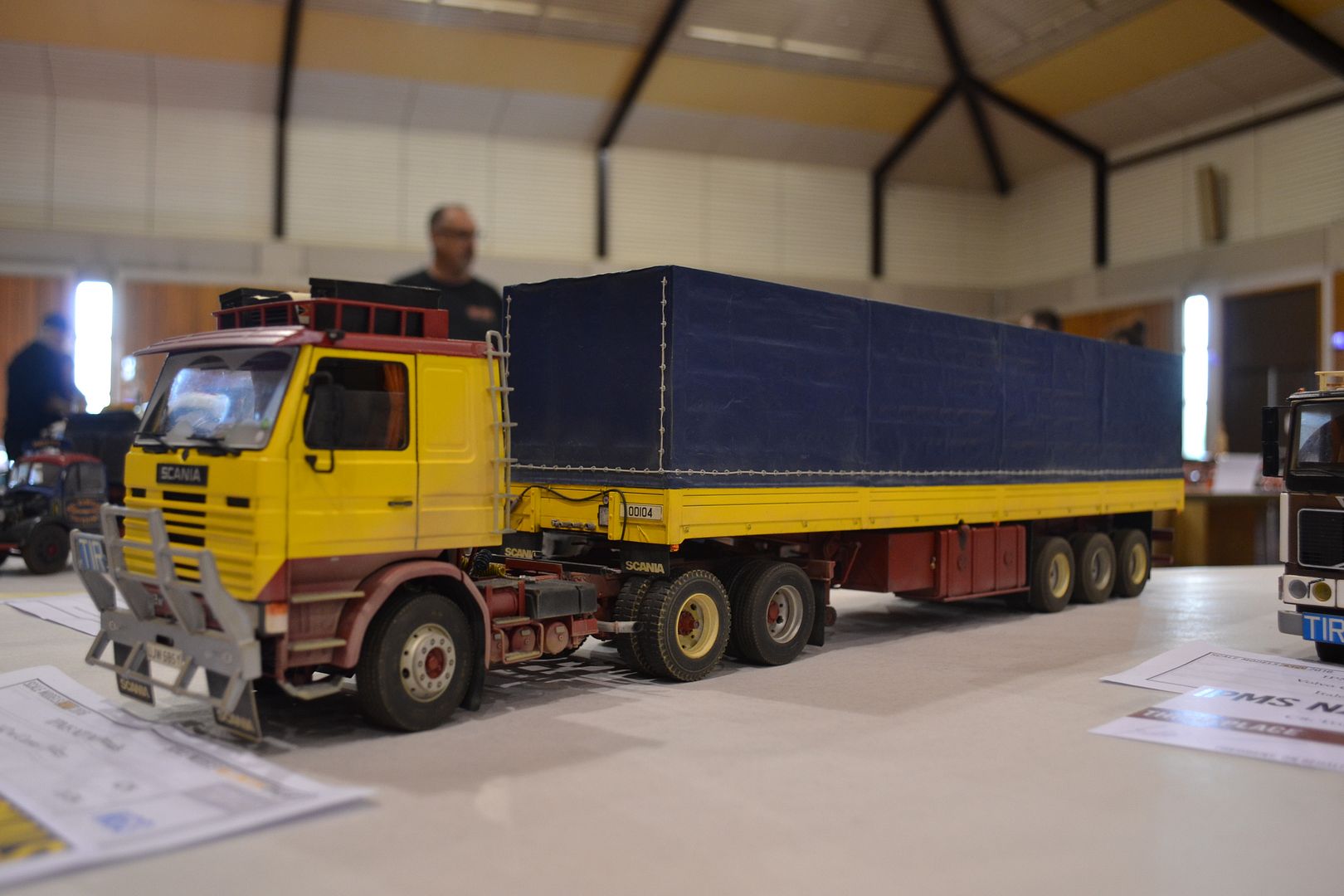 European Scania rig was also well weathered