This Kenworth has had many dollars spent on her to look this good.
Even the rear view is impressive.
1974 W924.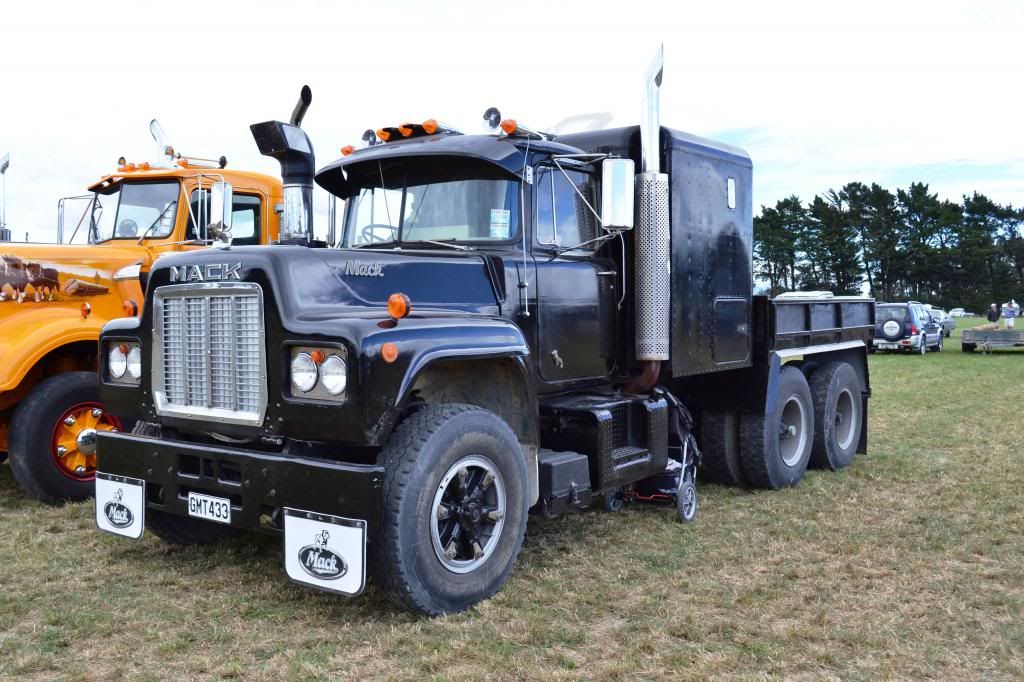 1976 Mack R686RST with big sleeper box and very small deck.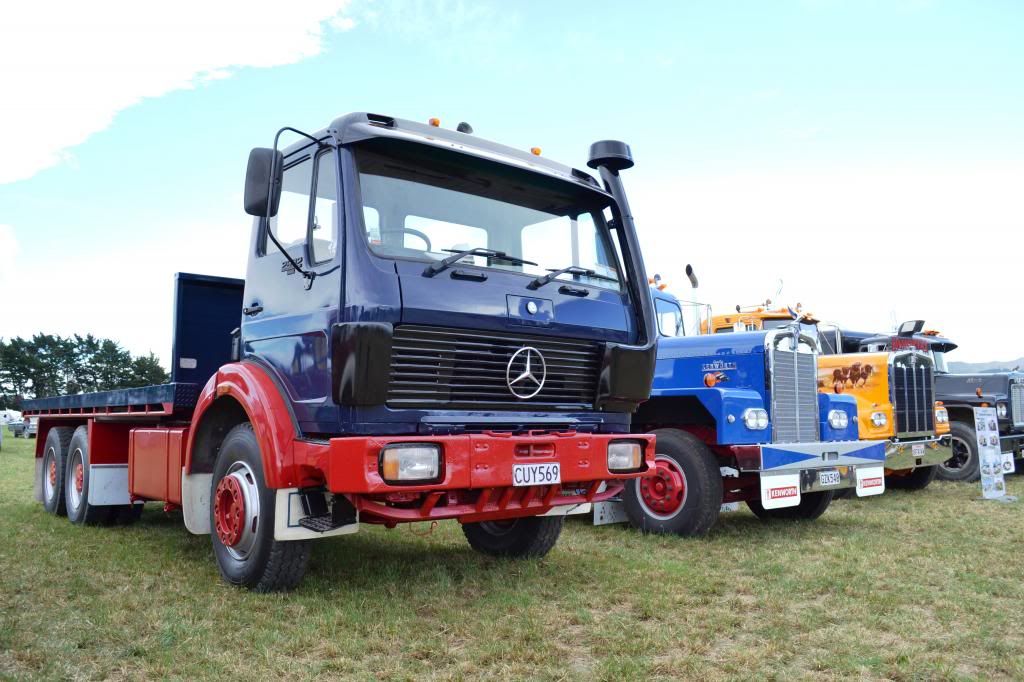 1982 Mercedes Benz 2632 with its mighty V10.
Smart old '55 Thames with a load of Massey Harris.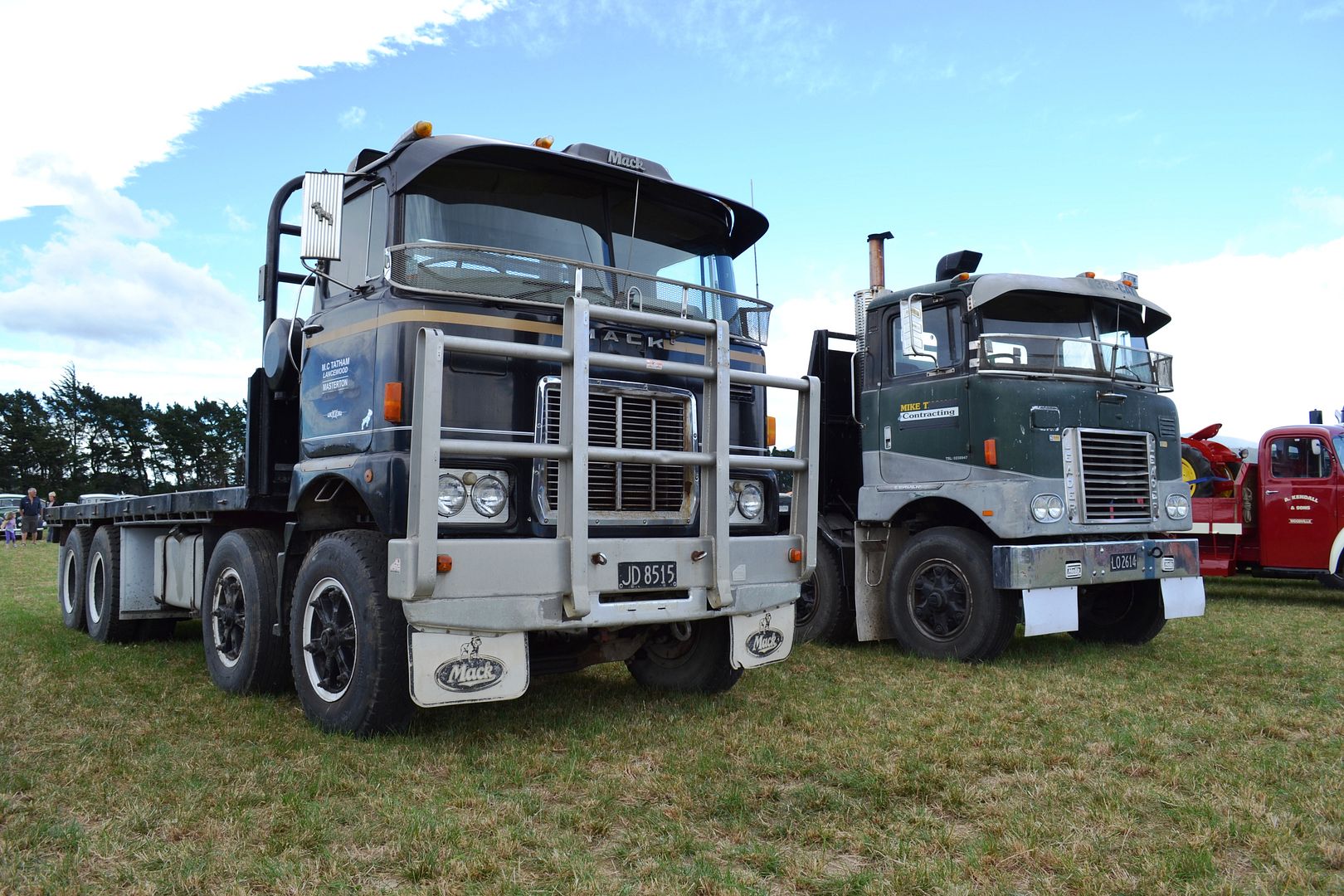 The Tatham Twins.
Mike Tatham's '79 Mack FR712RSTand similar looking '81 Leader A8-3406.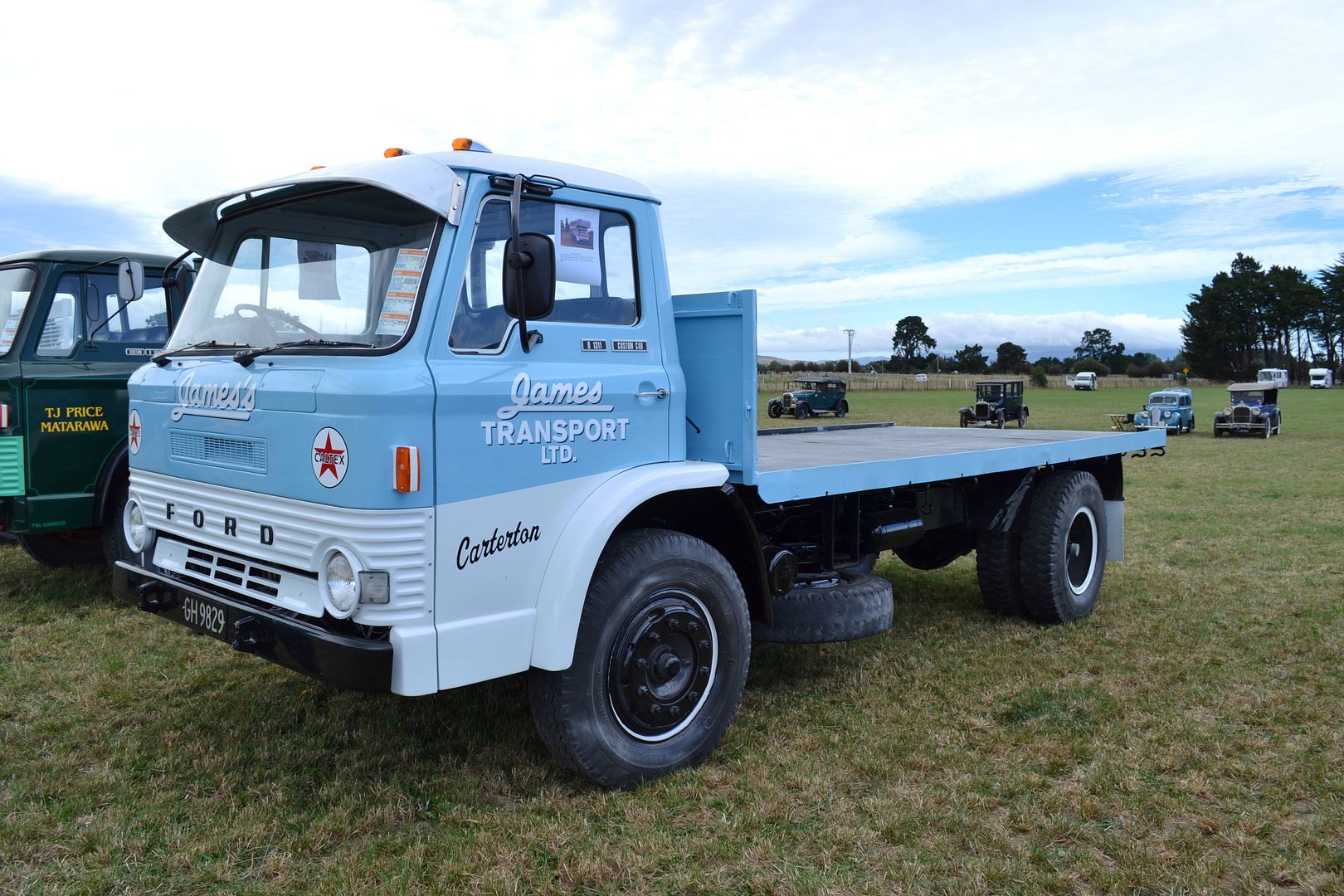 D series Fords appear to be popular restoration pieces.
This example, a D1311 from 1972.
D1314 of 1974 vintage.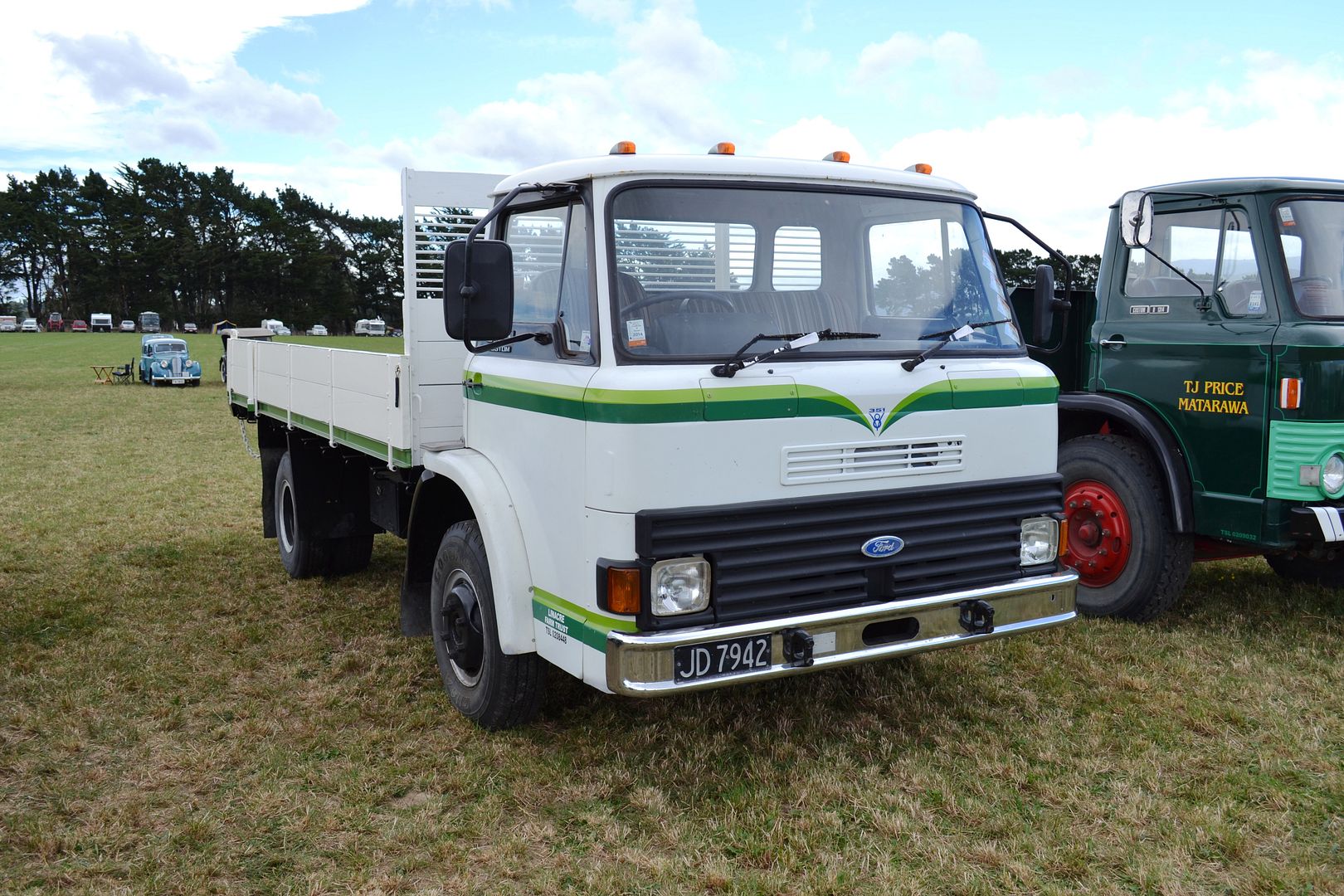 Neat little 1978 D0912 with 351cid Ford V8 power.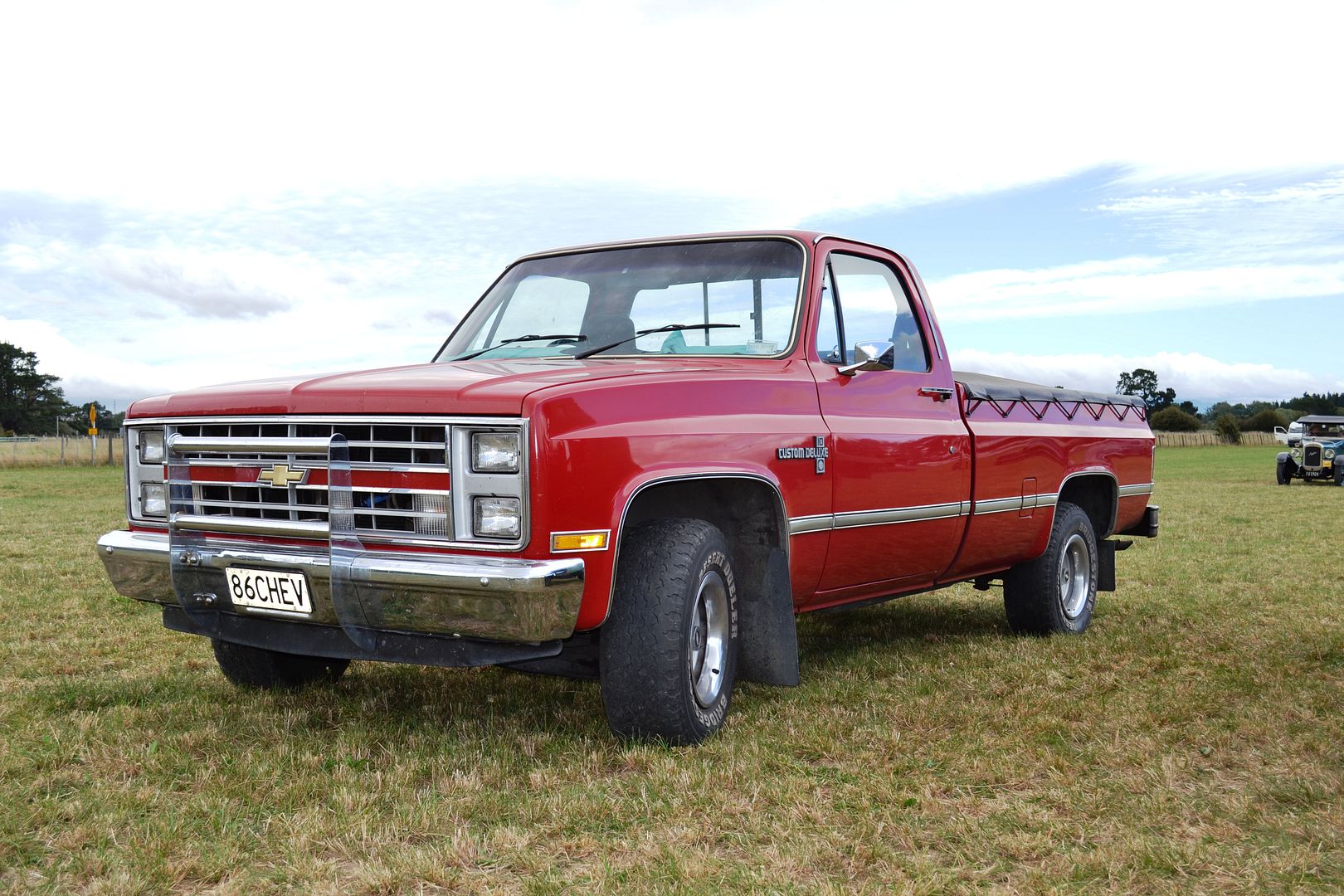 From 1986, a Chev C10.
To pull an implement, like this complicated looking seed drill,
you would need a reasonable amount of power up front and....
....there was.