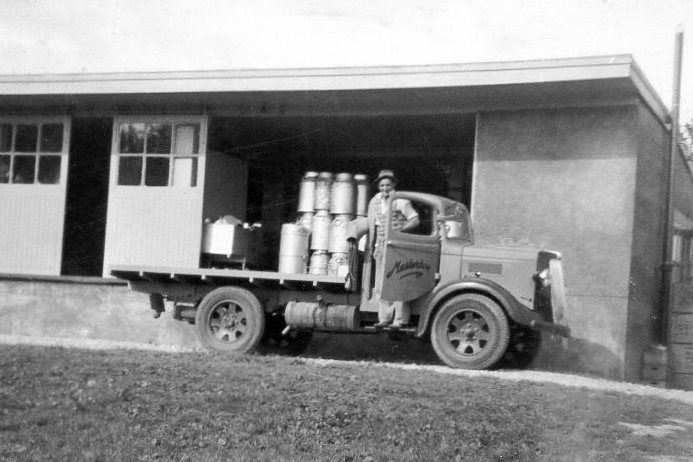 I recently discovered this old photo of my dad in his Morris Commercial that he used for milk deliveries in Masterton.
I have shown a couple of photos of it in my very early blogs, but this is probably the best one I have found.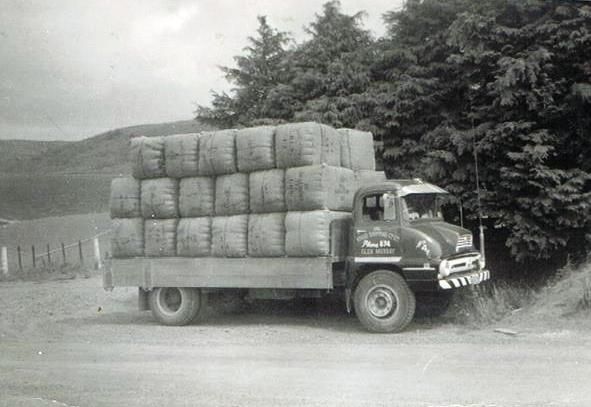 Norm Vranjes sent me this one of the 1961 Thames Trader he drove for Roose Shipping Co at Naike.
If, like me, you've never heard of Naike, Norm informs me it is about 30kms west of Huntly.
I forgot to ask Norm if it was a petrol or diesel.
Petrols were a 4.8 litre rated at 114bhp, whereas diesels were 5.5 litre rated at 100bhp.
No doubt the diesel supplied considerably more torque though.
Norm also adds that all those bales were loaded by hand (no bale "grabs" on farmers' tractors in those days) and to note the lack of ropes.I assume he is suggesting they didn't rope the load at all. This amazes me as I always found that wool bales would "creep" even when they were tied on.
Added note:Norm has since confirmed it was indeed a diesel.