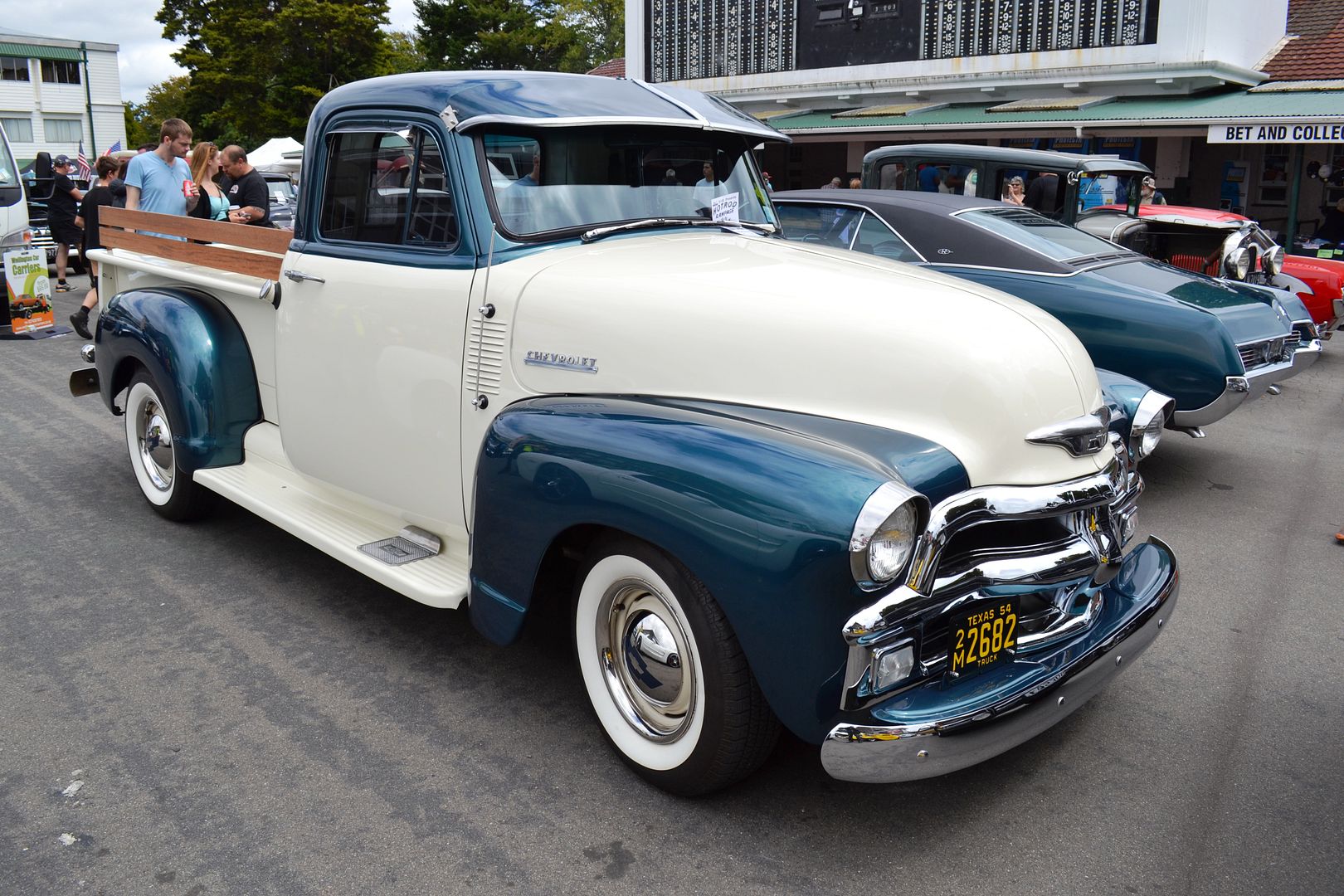 I cruised over to Trentham Racecourse today to the 2014 American Car Day.
Firstly let's have a look at some of the trucks present.
If I was to own an American vehicle, this 1954 Chevrolet would be the sort of thing I would like.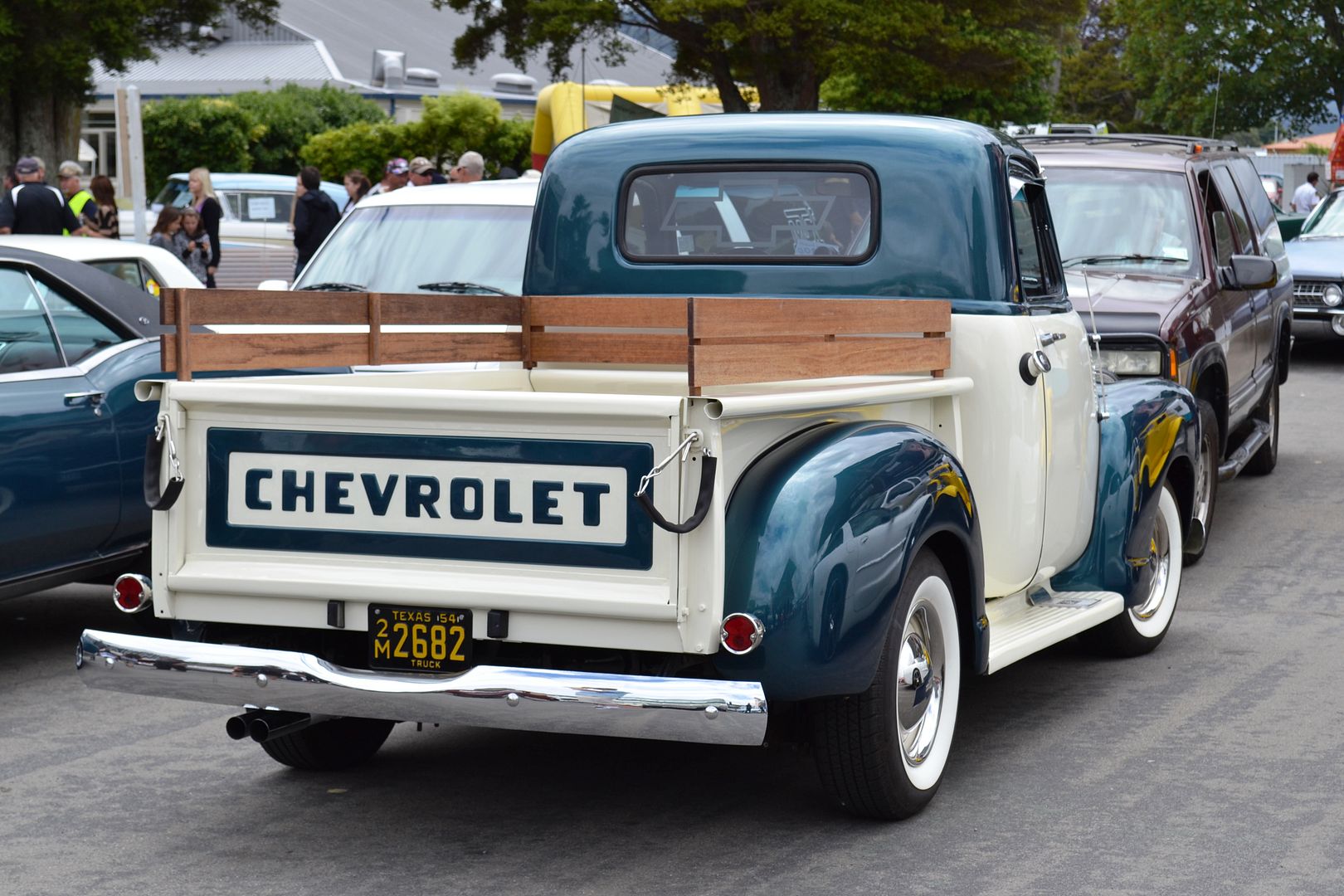 Here's another view of it. Lovely colours.
1958 GMC 100 in original condition.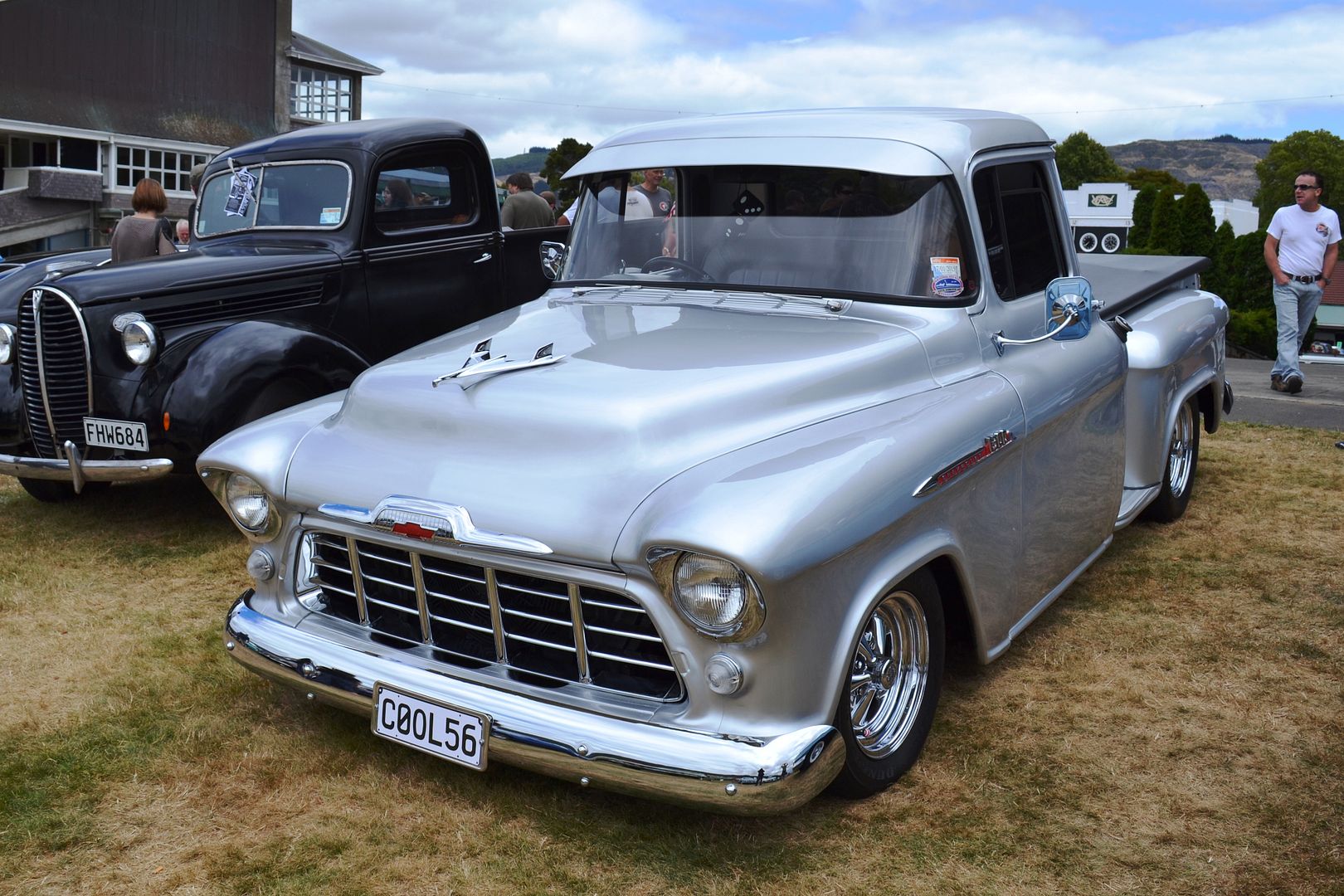 '56 Chev pickup with much modifications.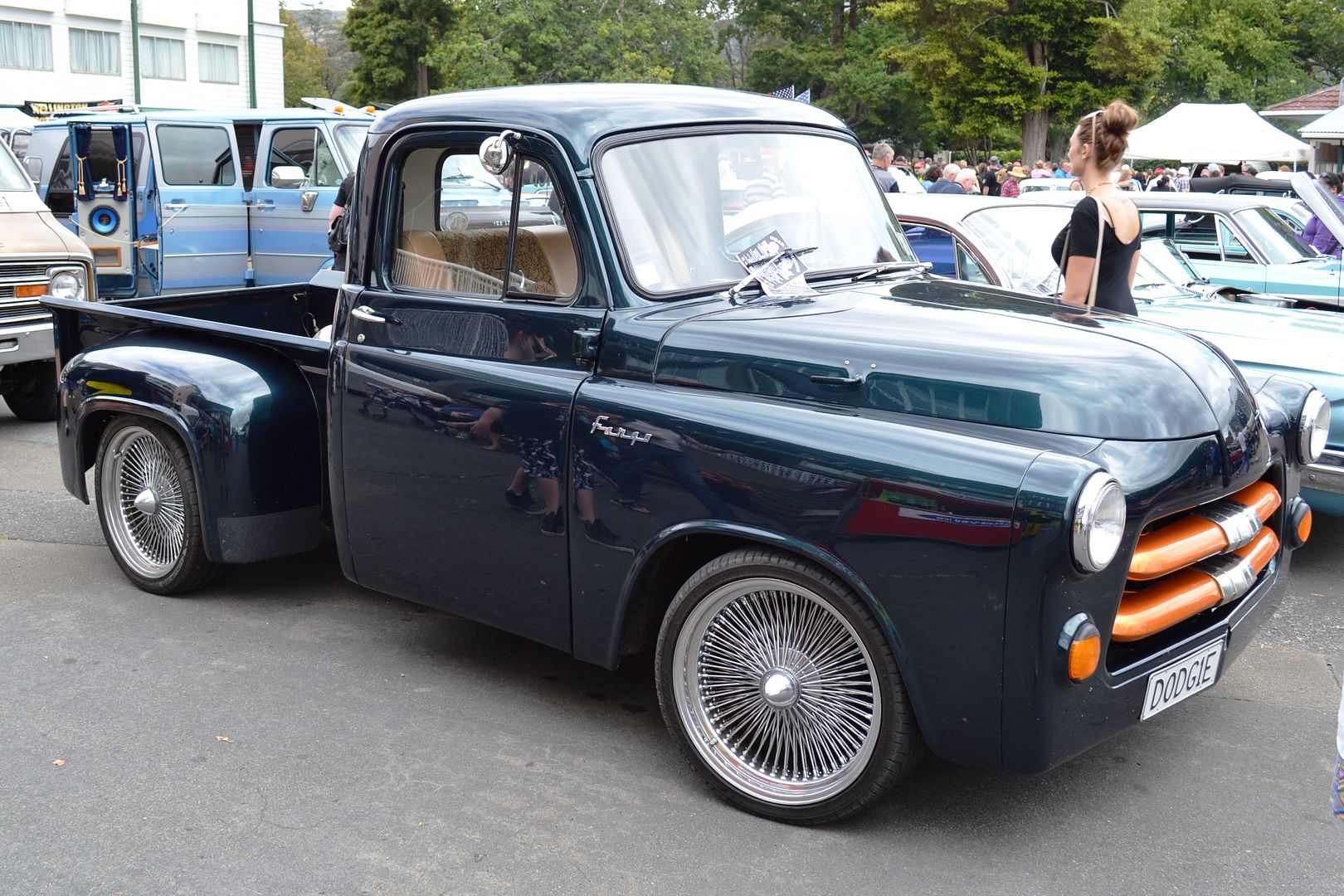 Cute little '54 Fargo.
'56 Ford F100 in a hue you wouldn't miss.
This 1934 Ford V8 pickup is a little more squat than the day it was built.
Chev 1300 from 1956.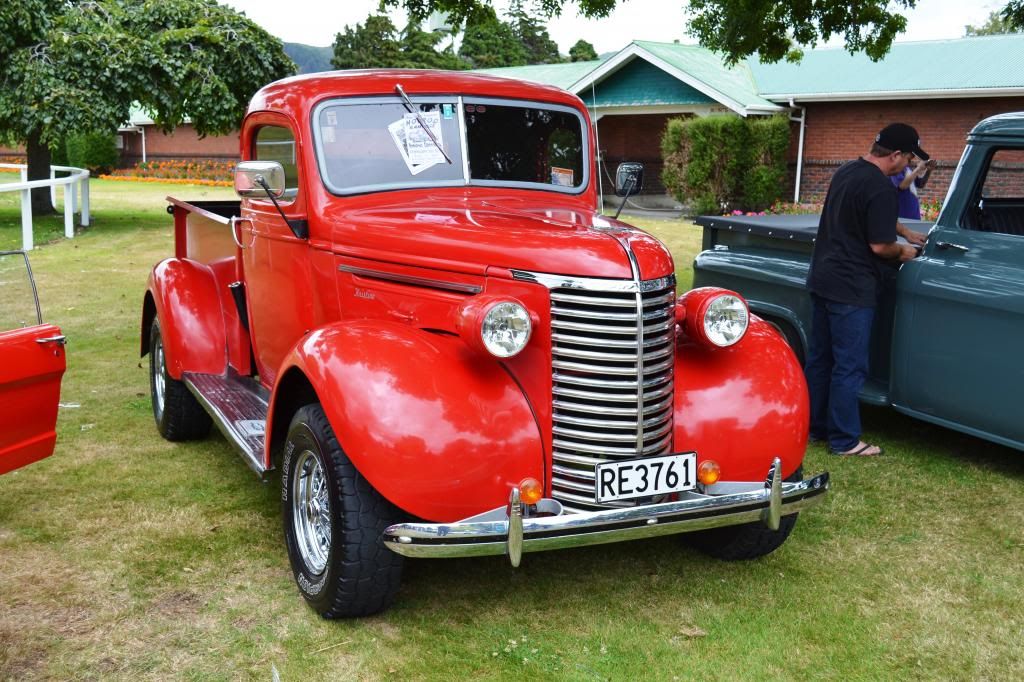 Another Chev pickup. This example from 1938.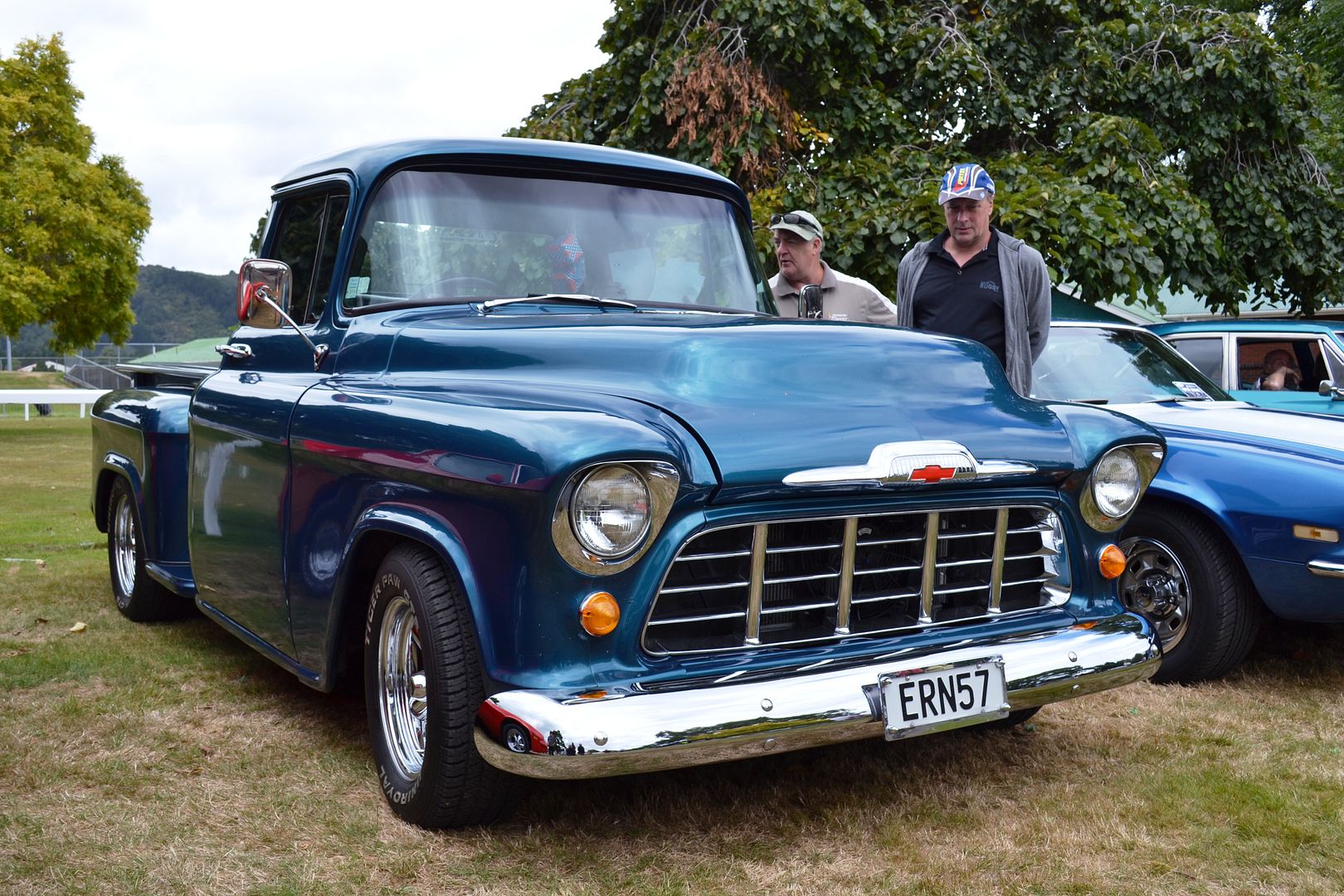 And yet another 1956 Chev.
I have snapped this 1958 Chev Apache before, but it's well worth a second look.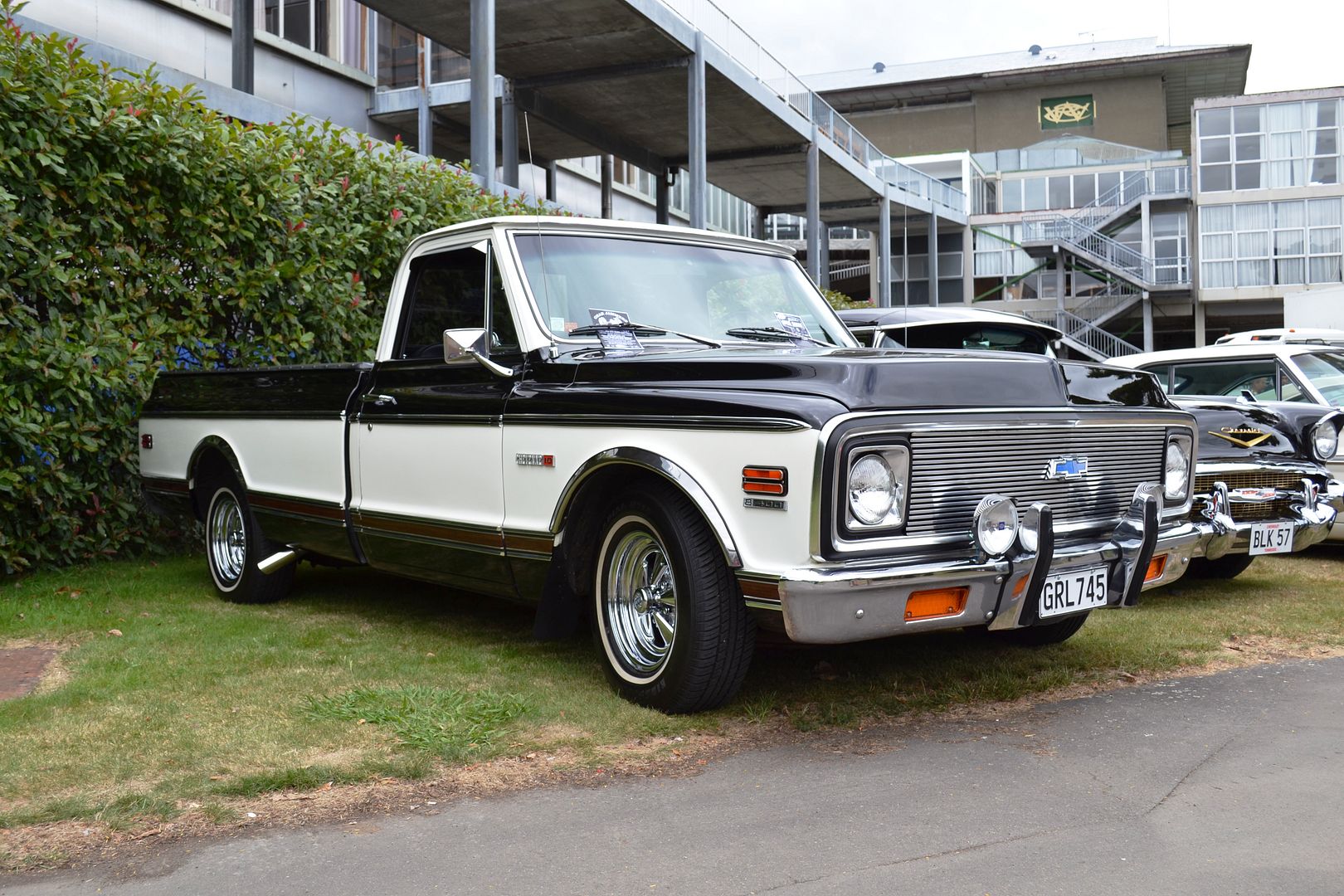 Yep, it's a Chev again. A 1972 Cheyenne 10 this time.