A visit ti NZ Classic Motorcycles in Nelson on the Monday after New Year was an experience I won't forget. This place is awe inspiring. Almost 300 bikes, well displayed in a purpose built building, and apart from about six exhibits, they are immaculate or very close to it.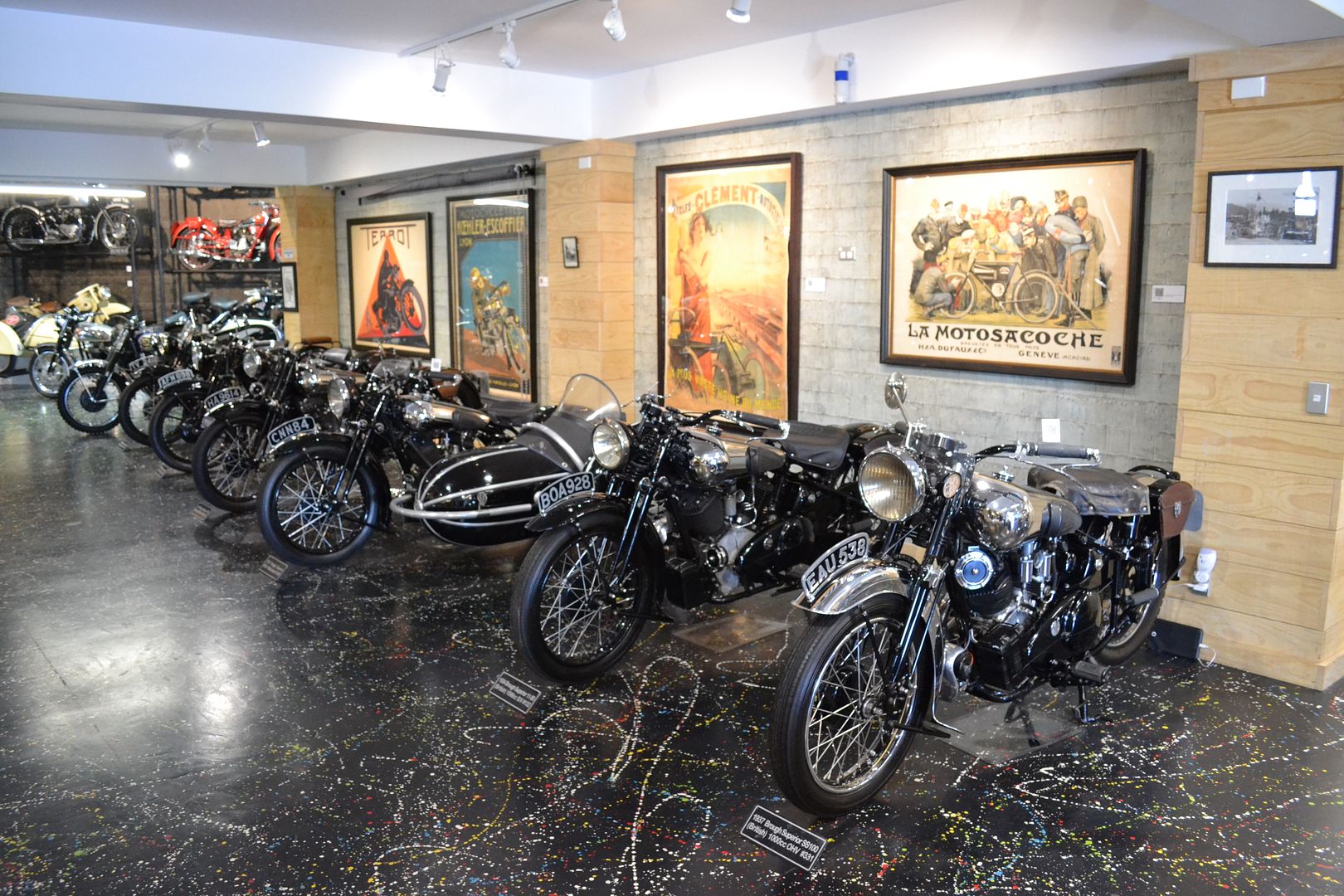 This line of Brough Superiors is around about a million dollars worth !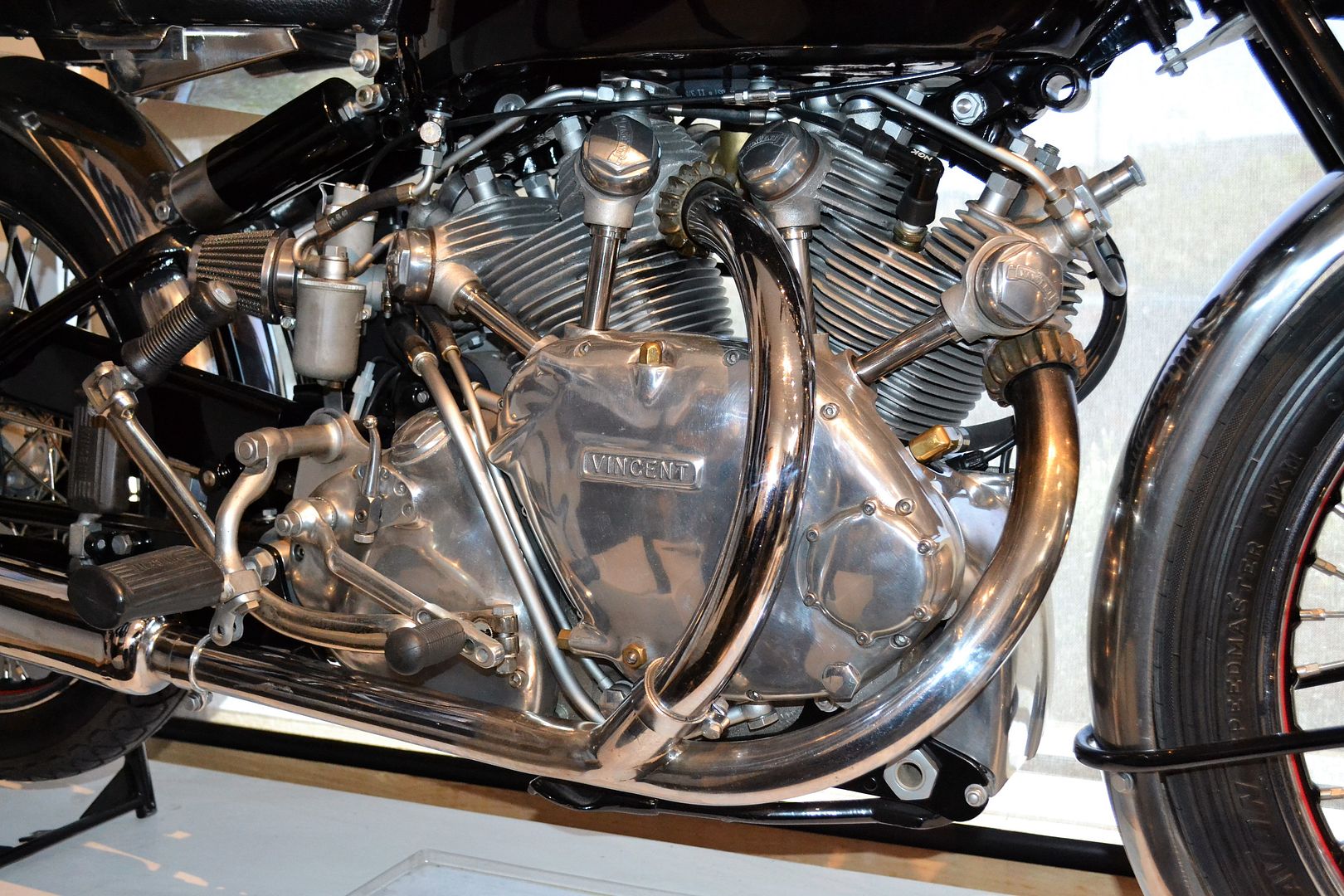 Vincent's big V-twin is an attractive master of engineering for its 66 years.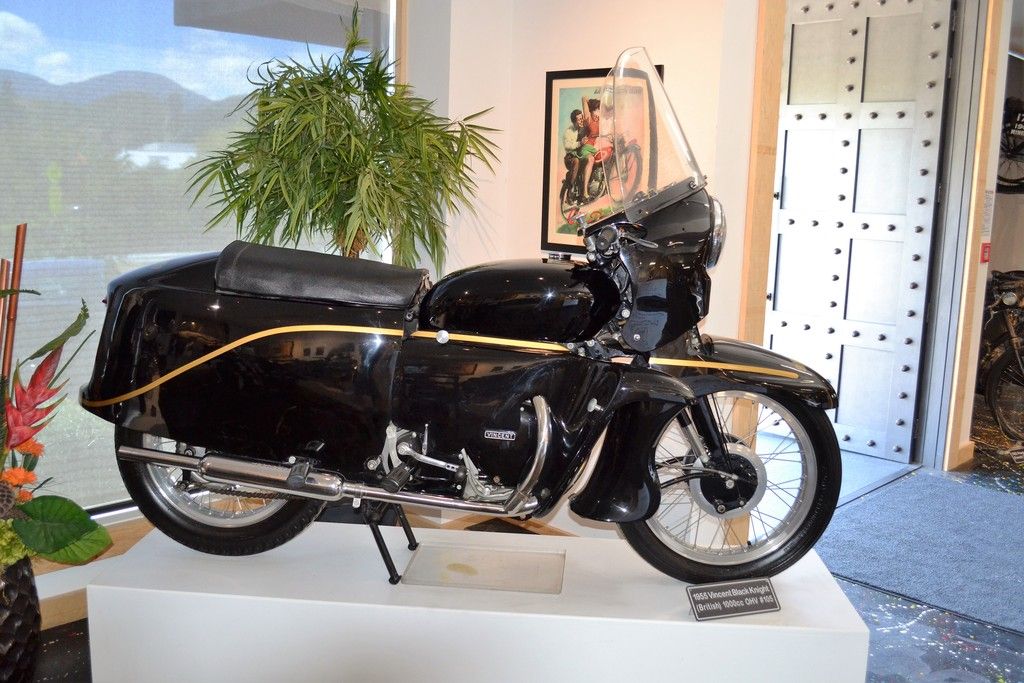 Vincent Black Knight.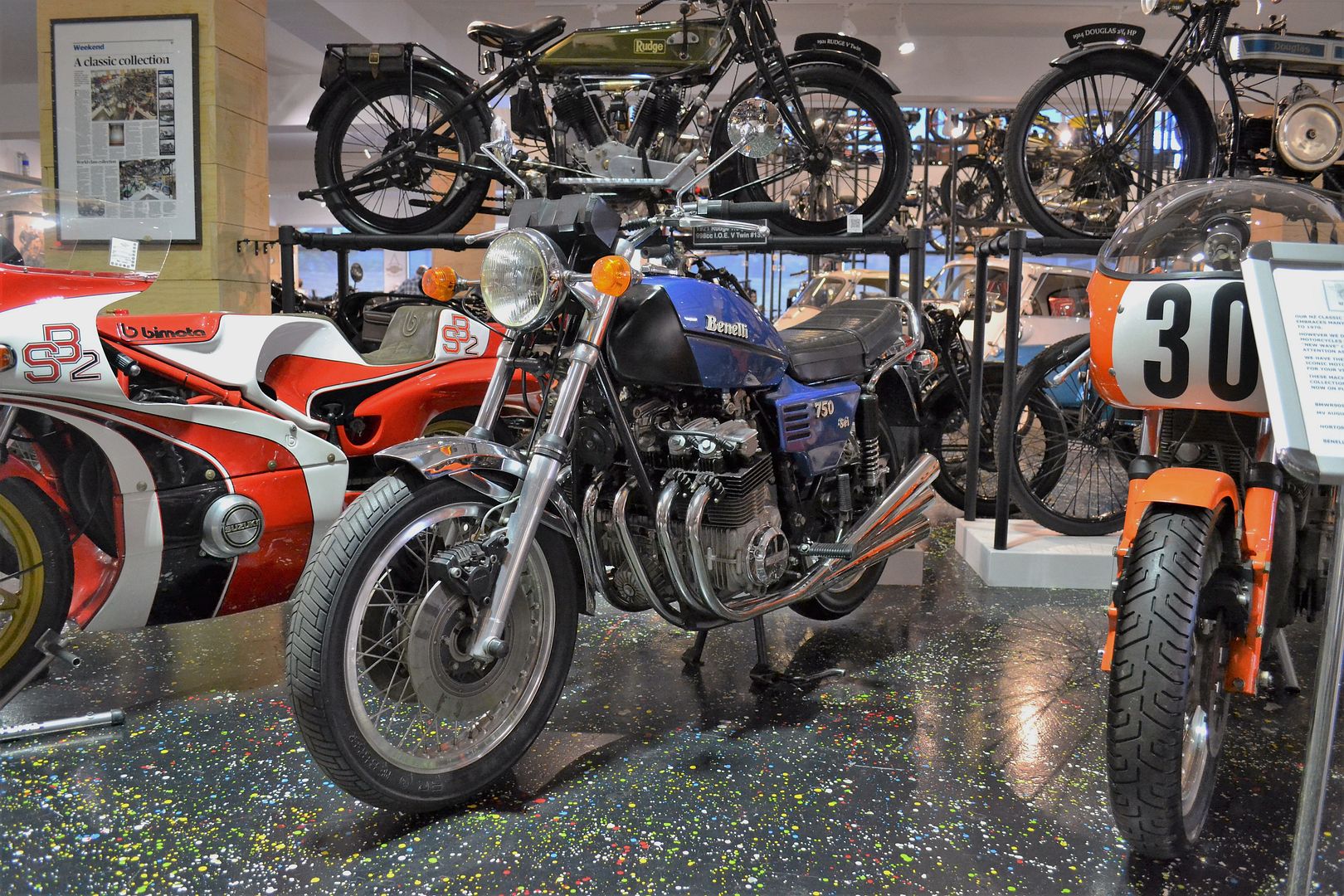 Although I have seen a Benelli 750 six (sei) before, they are not common and this example is a one owner.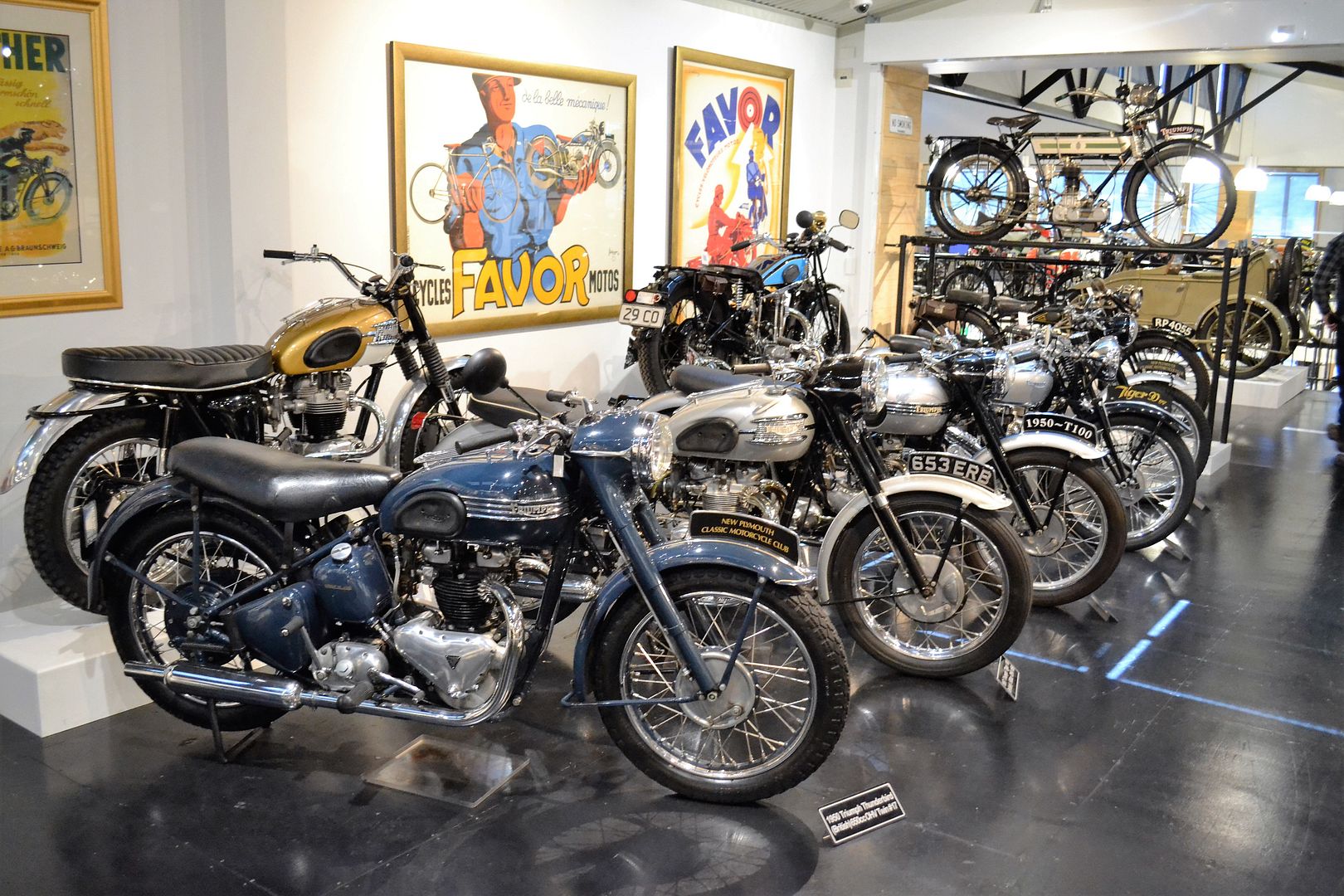 Triumphs.
I'm familiar with the Italian Rumi name, but I can't ever recall seeing one before.
This is a 1957 125cc two stroke.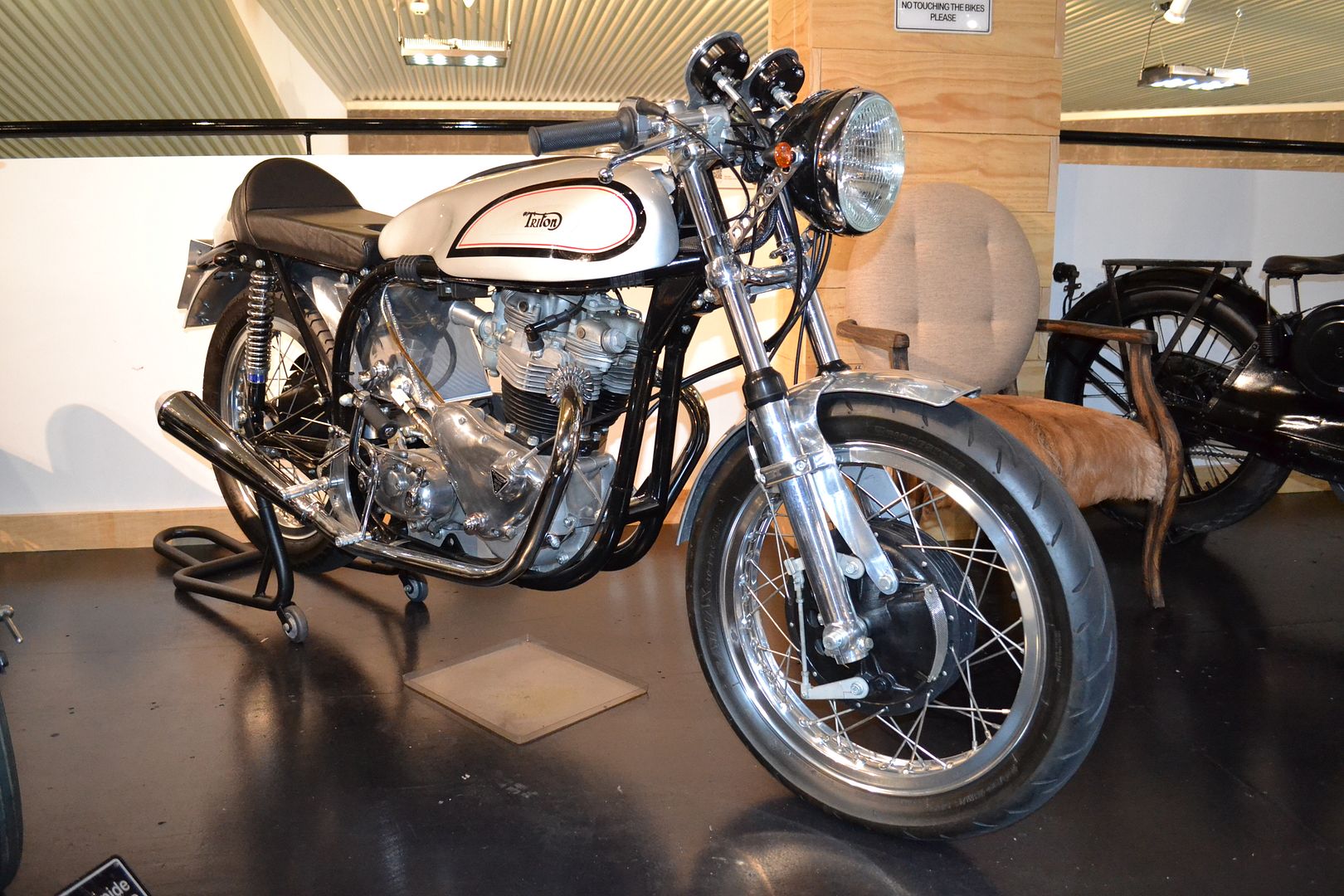 Putting a Triumph power plant into a Norton frame and calling it Triton, has been done many times, but this is a particularly nice example.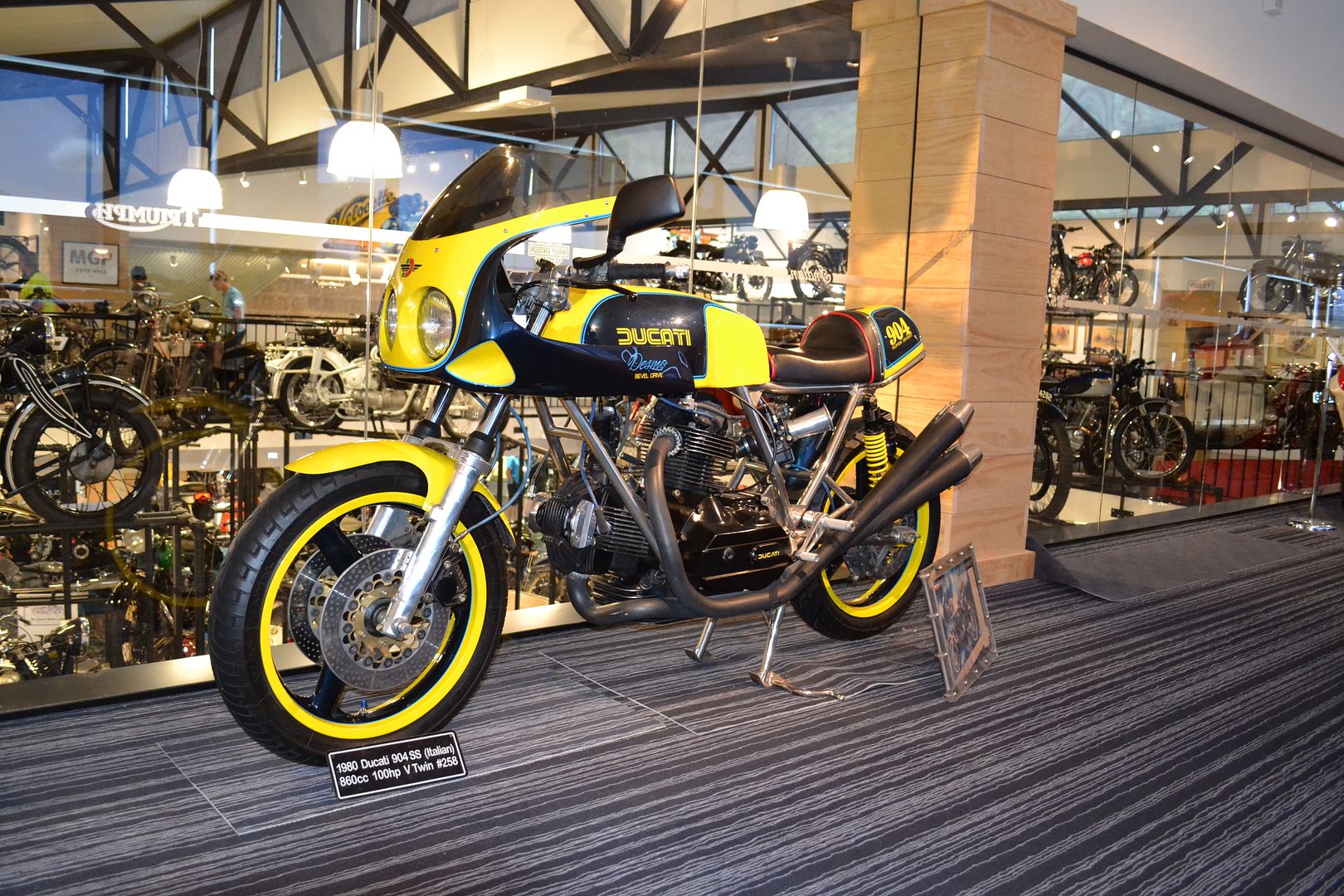 Ducati has a very light weight look.
I have seen a tandem bicycle and a petrol power assisted bike, but not the two combined !!
This machine was custom built in 1948.
Falcone with its 500cc horizontal single and sidecar is that lovely orangey-red Moto-Guzzi hue.
Peugeot colour is similar.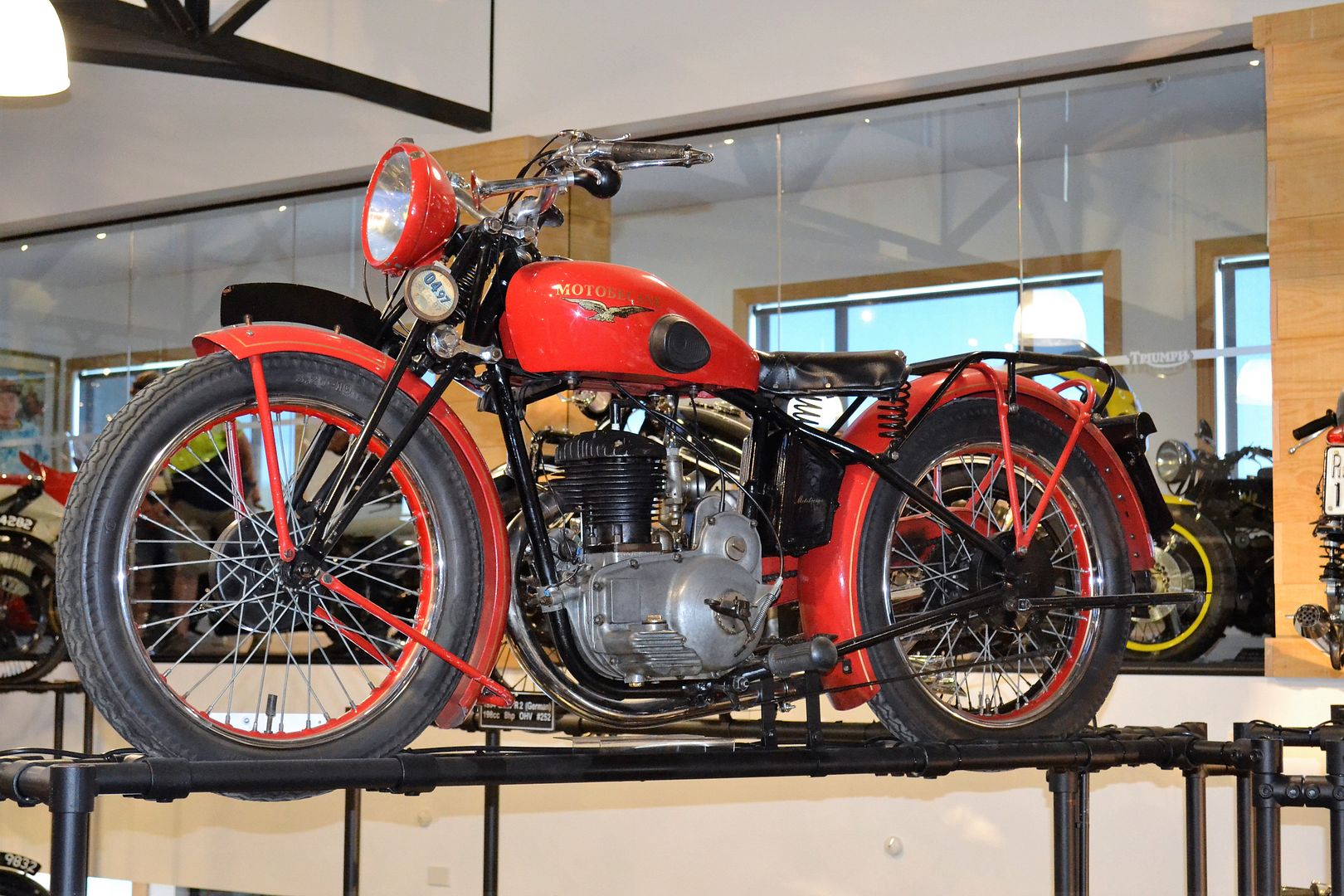 Motobecane is also sprayed in red.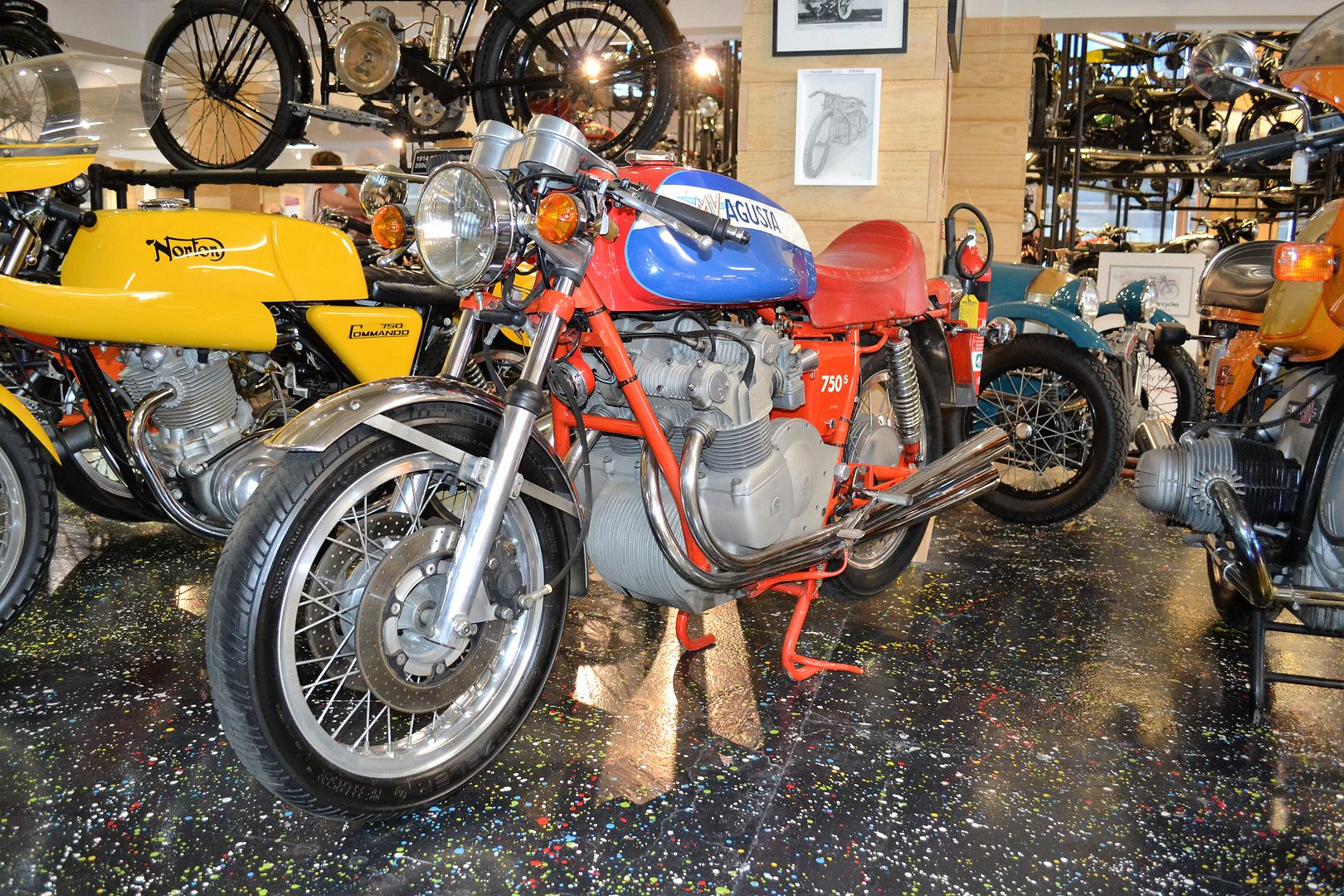 MV Agusta 750S showed the world that a performance bike didn't have to be chain driven.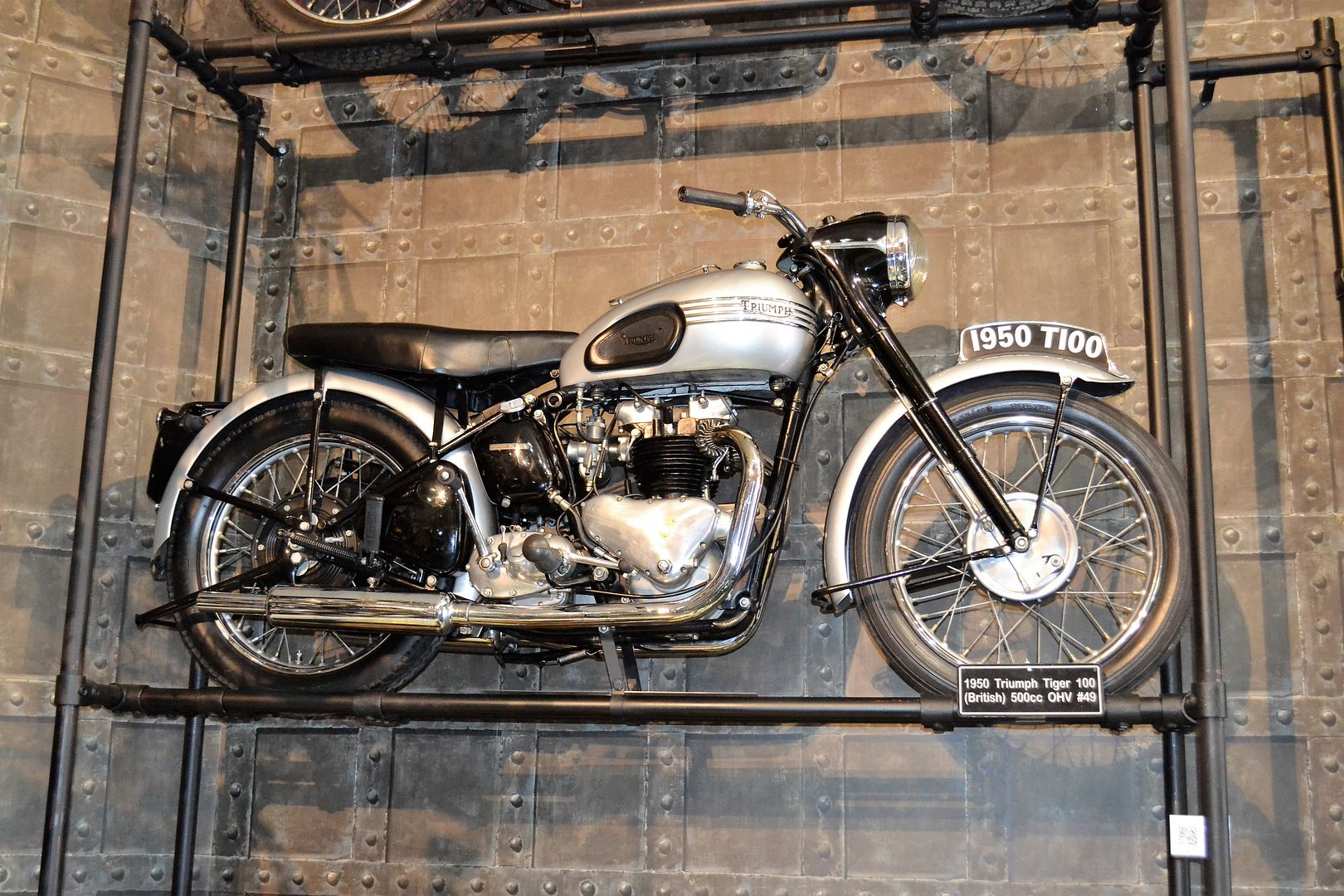 Smart Triumph, is one of many.
I know I'm a sucker for BMWs, but this R90S is superb and.....I want it in my garage !