I've just had a few day's leave, mostly in the central North Island. I had intended to take some photos in the main street of Putaruru of the passing rigs, but time constraints and the weather didn't allow this.However, here is what I managed to snap.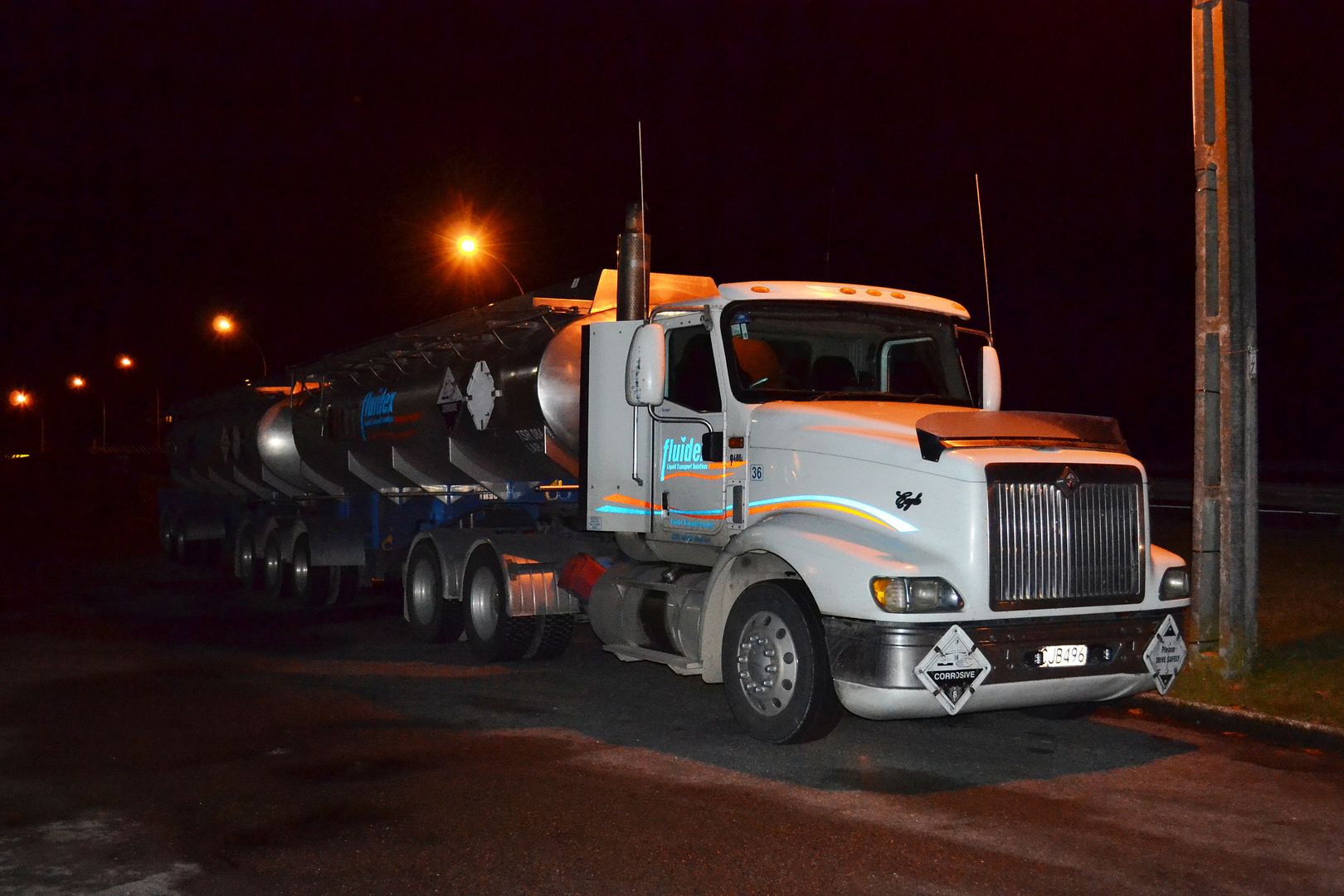 I thought I was about to catch up with Vic, whom I've never met in person, but it turned out to be another member of the Fluidex team, driving an International Eagle, parked up at The Bridge Motel in Turangi, where we stayed on our first night.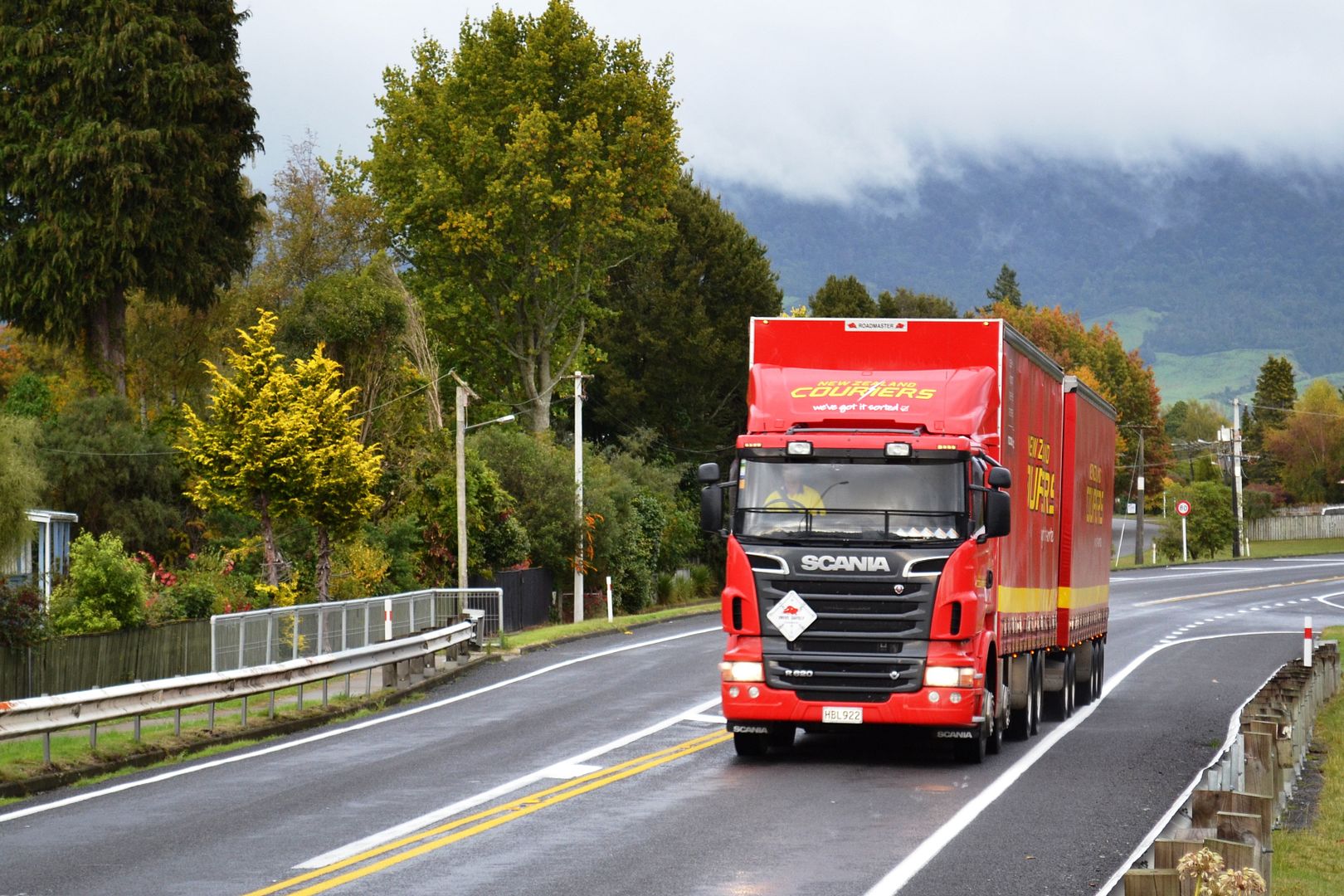 The next morning I walked out to the main road and captured this 2013 NZ Couriers Scania R620 approaching the bridge over the Tongariro River.
A few minutes later came this 2014 Big Chill Volvo FM....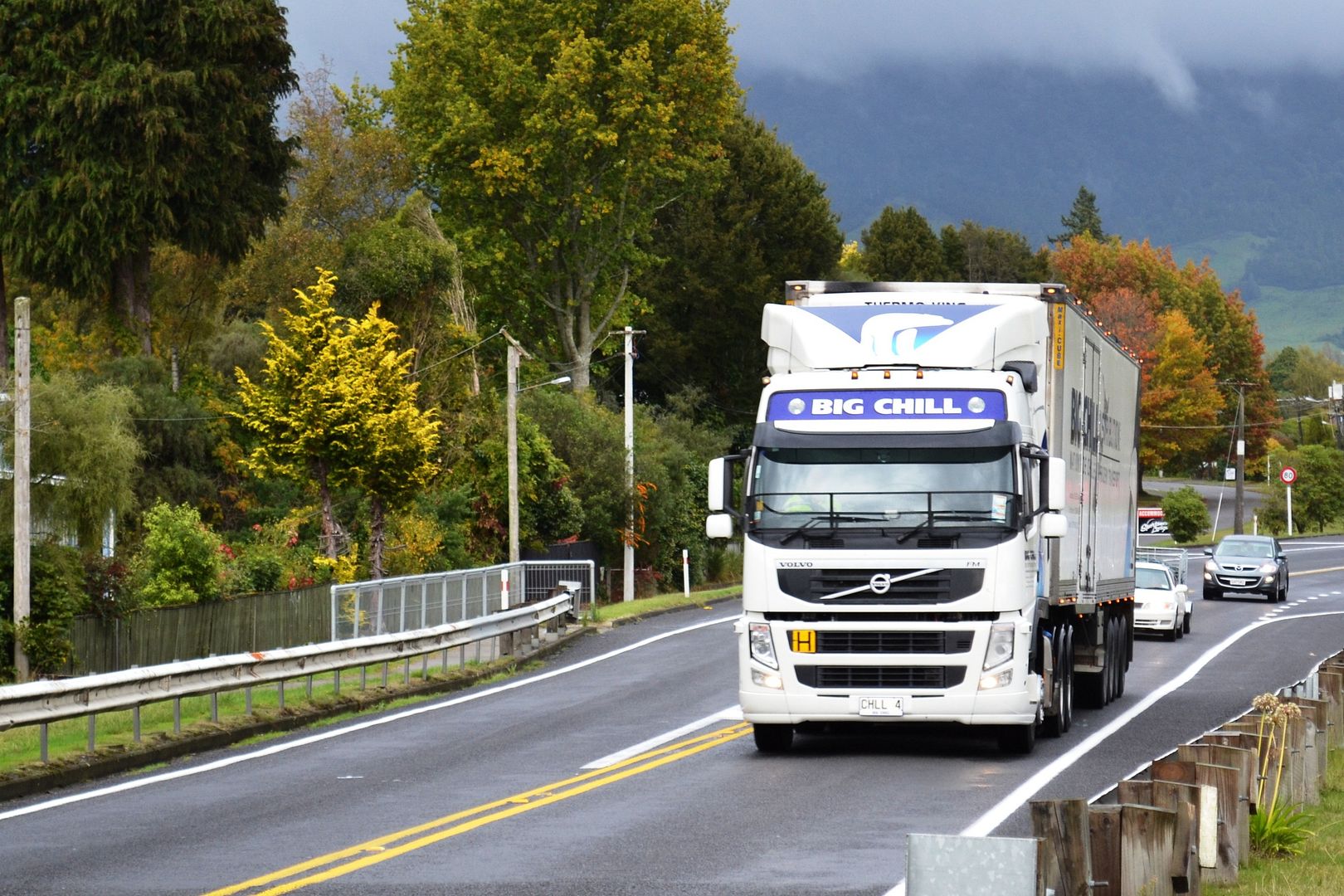 ....closely followed by an almost identical Volvo FM, but one year older.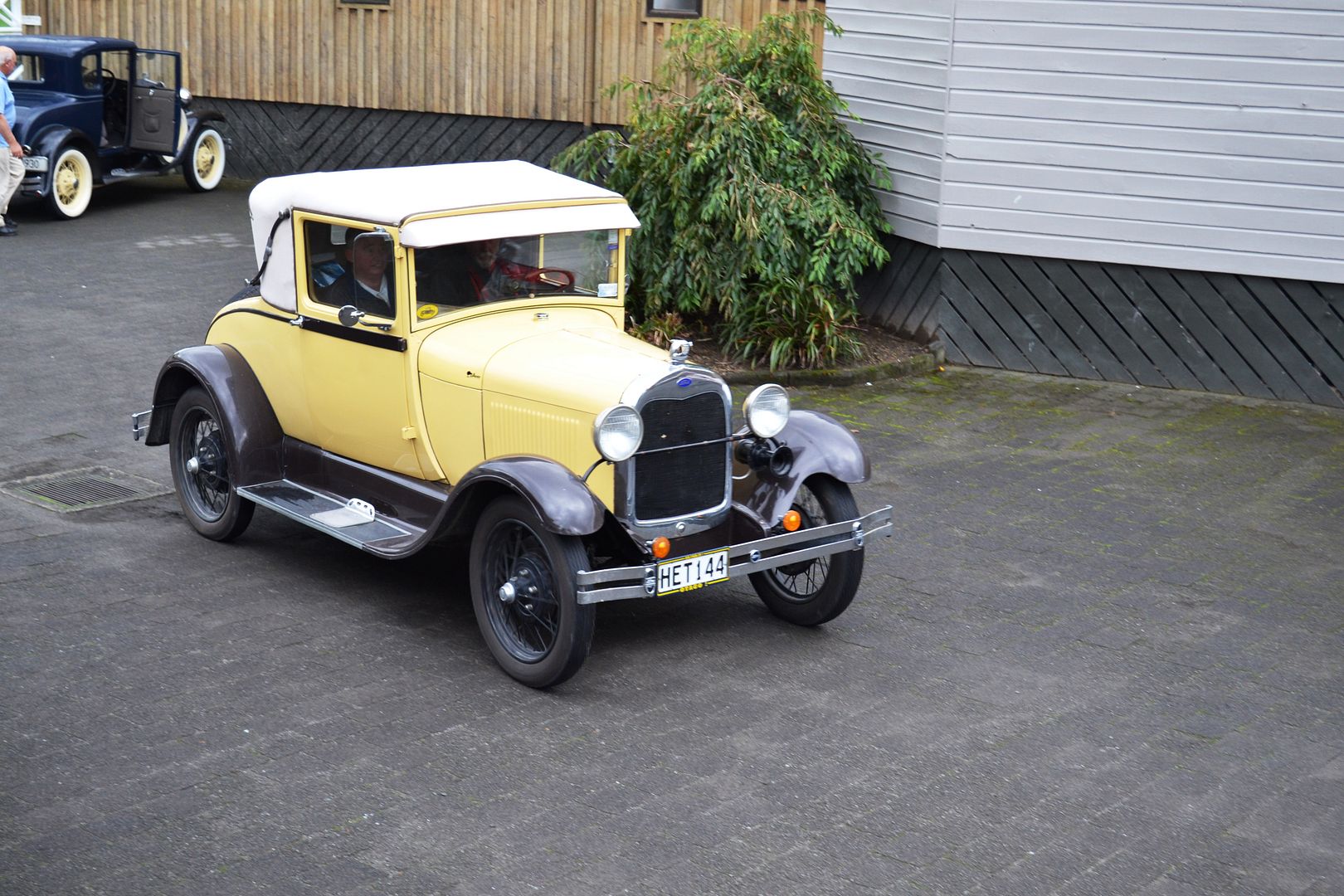 Also staying at the motel were two Ford Model As. This left hand drive example leaves in the morning. The other one can be seen in the background.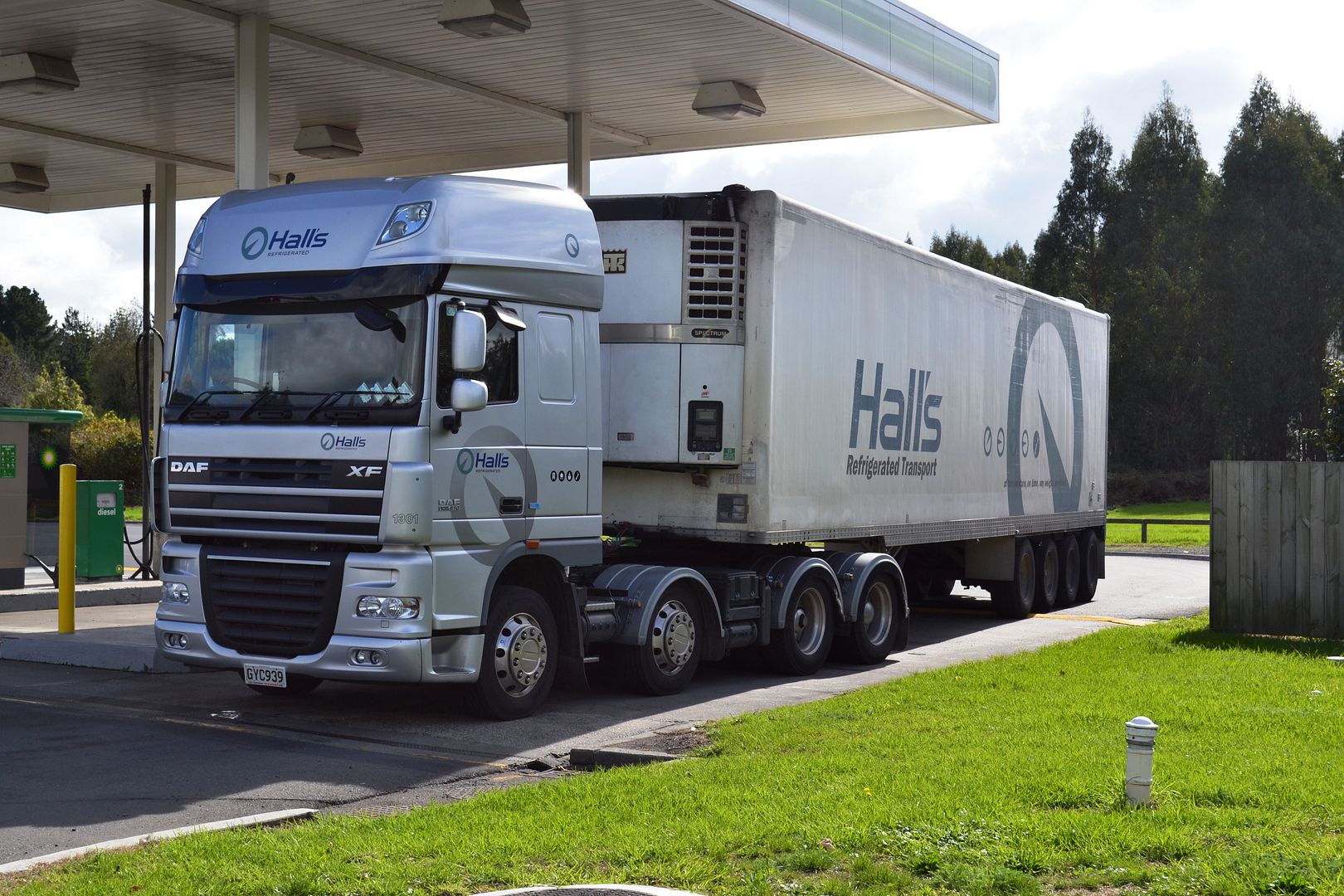 This 2013 Hall's DAF XF105 takes on fuel at the Wairakei truck stop....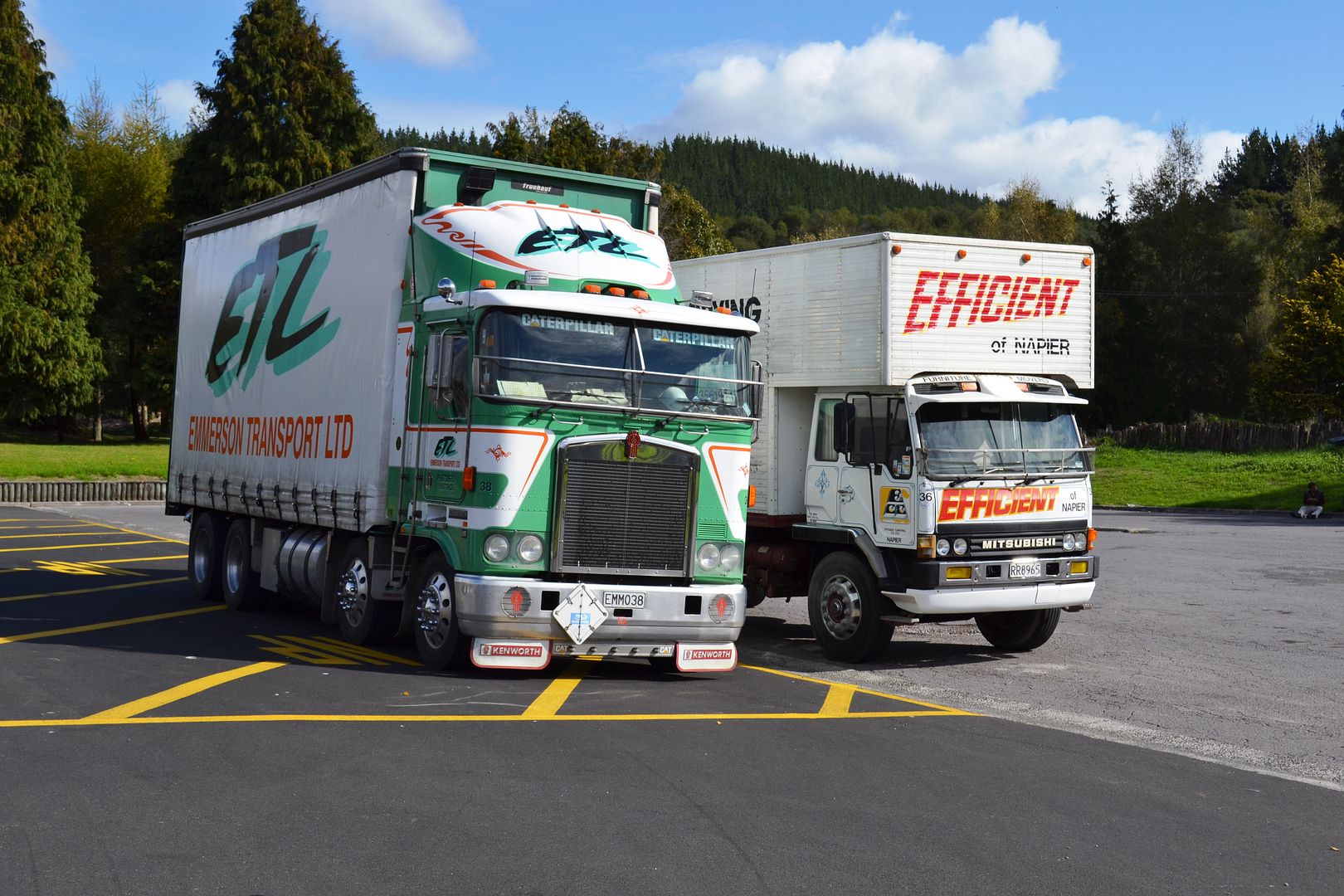 ....while this Emmerson's Kenworth and Efficient Mitsubishi were parked at the nearby diner.
Interesting to note that the 1992 Mitsi has covered over 500,000kms whereas the much newer, 2004 KW, has in excess of 1,000,000 on the clock.
Chris, whom we stayed with at Putaruru, drives this Isuzu Gigamax 460 with its 16 speed automated manual transmission, out of Big Chill's Putaruru depot..
Chris relieves for any drivers on leave and carries all the extra freight that won't fit on the trucks doing the regular runs.
He really likes his job as it is much more varied than a regular run and he quite often doesn't know where he will be heading until he arrives at work.
Consequently he covers more distance than anyone else operating out of this depot and has been known to cover more than 750kms in a day. A considerable distance for a multi-drop driver who manages to get back home every night.