A few more from my North Island trip.
Went to Matamata over the weekend while based in Putaruru.
J.Swap's yard was full of tippers of all sorts of makes, including Kenworth, DAF, Fuso and Hino.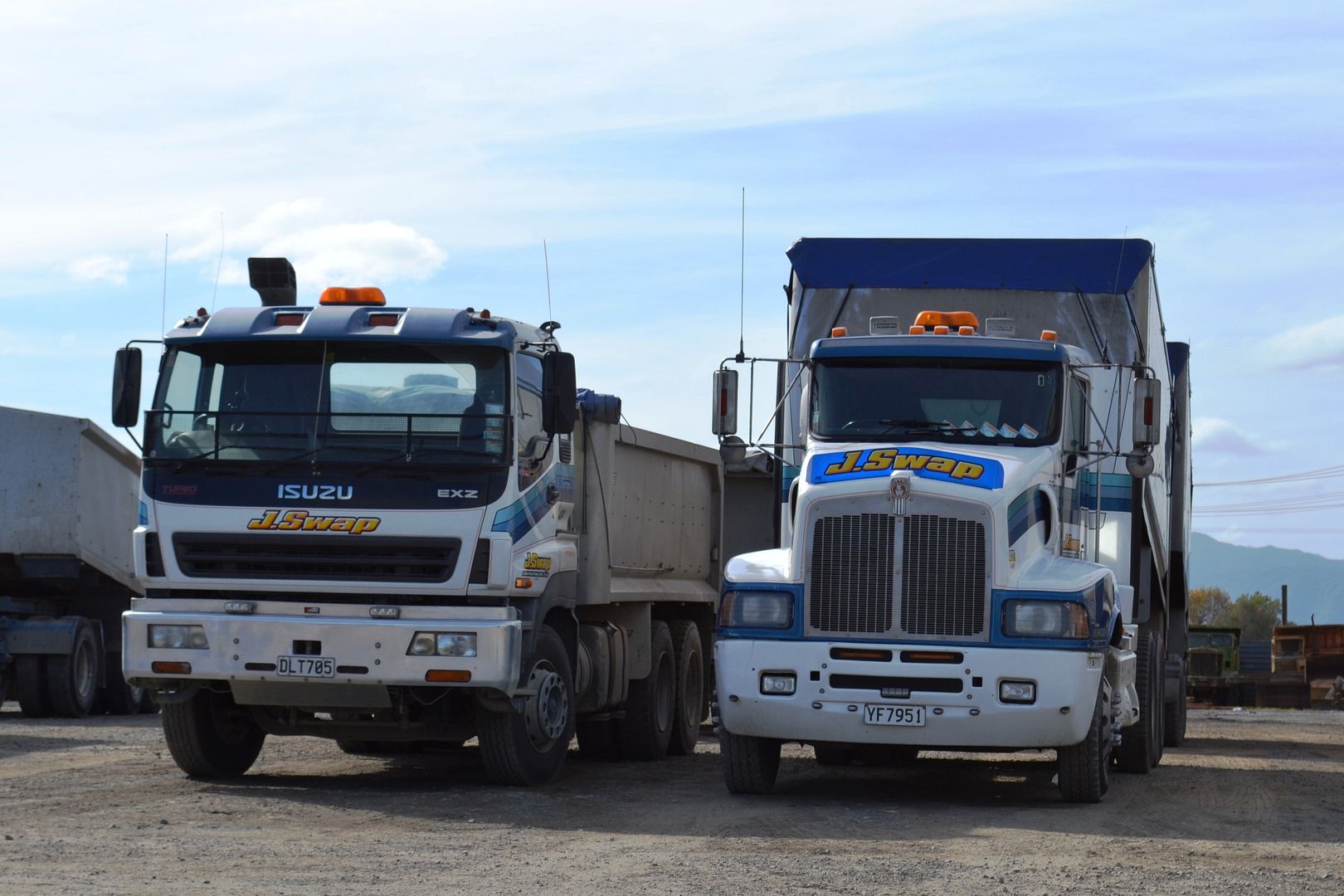 Jap and yank side by side.
2006 Isuzu EXZ and 1999 Kenworth T401.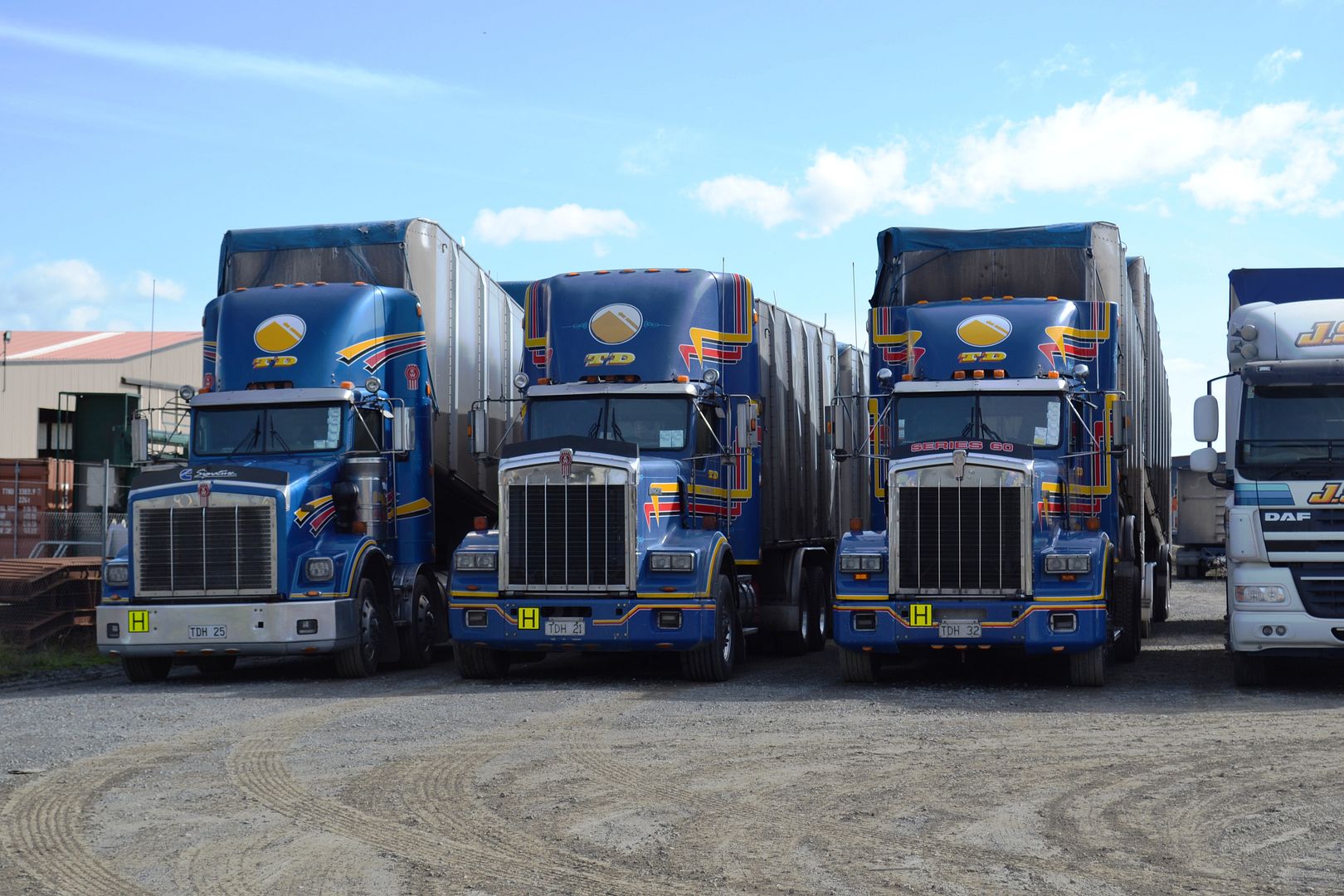 TD Haulage also had three Kenworths in Swap's yard.
All T800 models, with the 2009 example on the left looking quite different to the other two earlier models (2006 & 2000).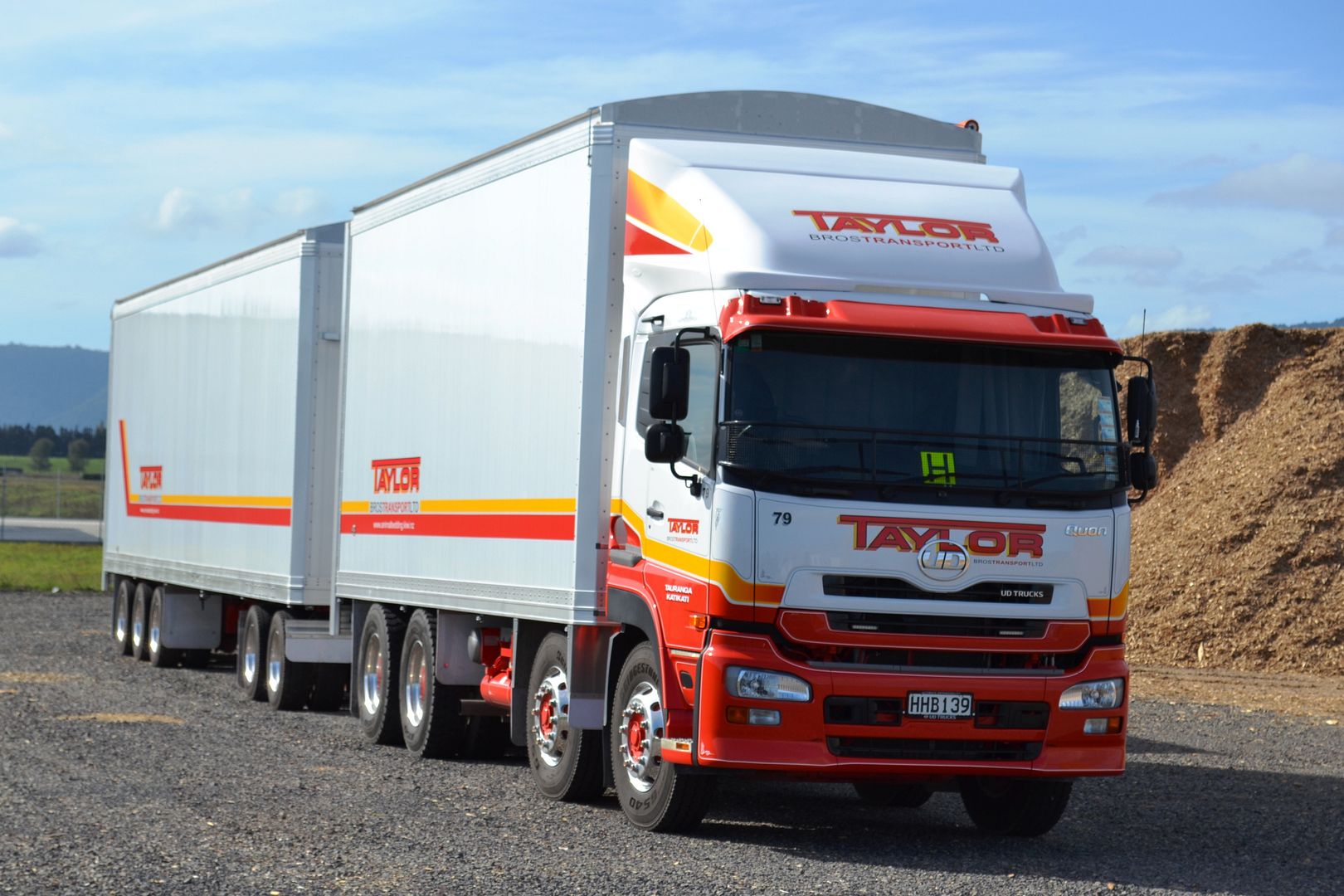 2014 UD Quon CG470 of Taylor Brothers Transport in a yard near Swaps.
Based in Tauranga, Taylors specialise in bulk haulage of numerous products, including stock food and wood chip.
The UD name has replaced the Nissan Diesel name in NZ in the last few years. It seems surprising it has taken so long to change as UD has been the brands moniker in Australia as long as I can remember.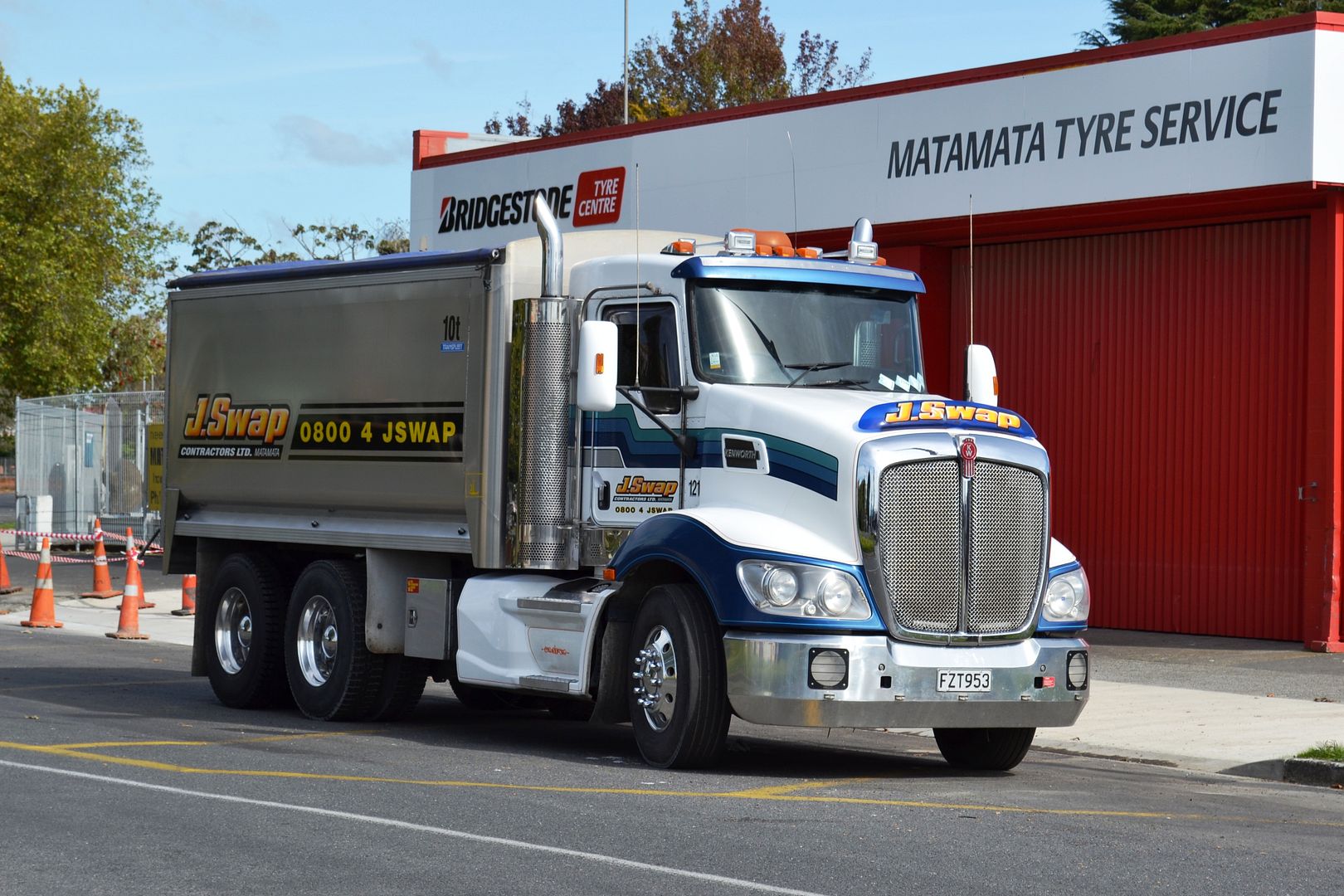 2011 Kenworth T408 of Swaps in the street in Matamata.
J.Swap's trucks seem to be everywhere in this area.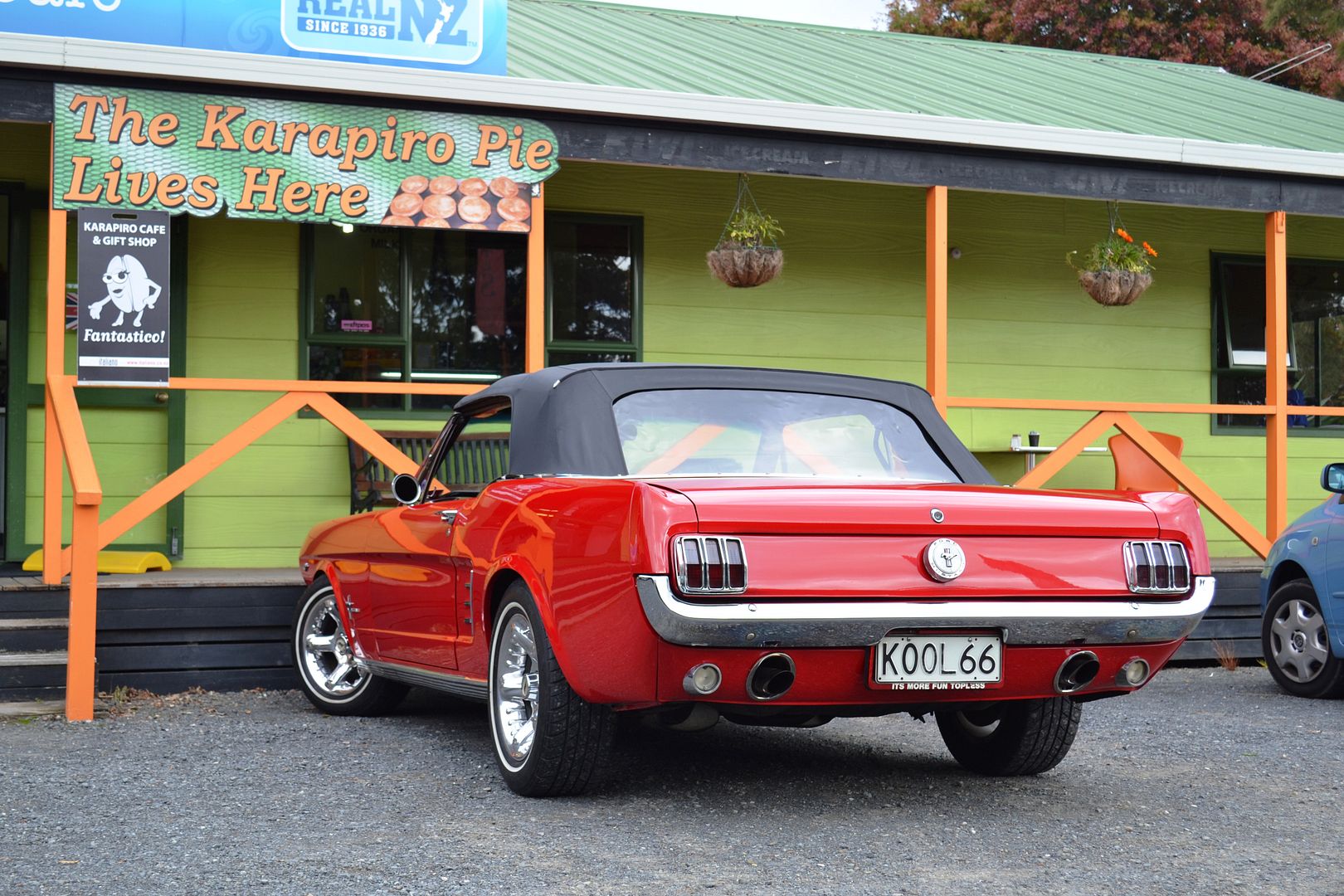 Very nice '66 Mustang, where we had lunch near Cambridge.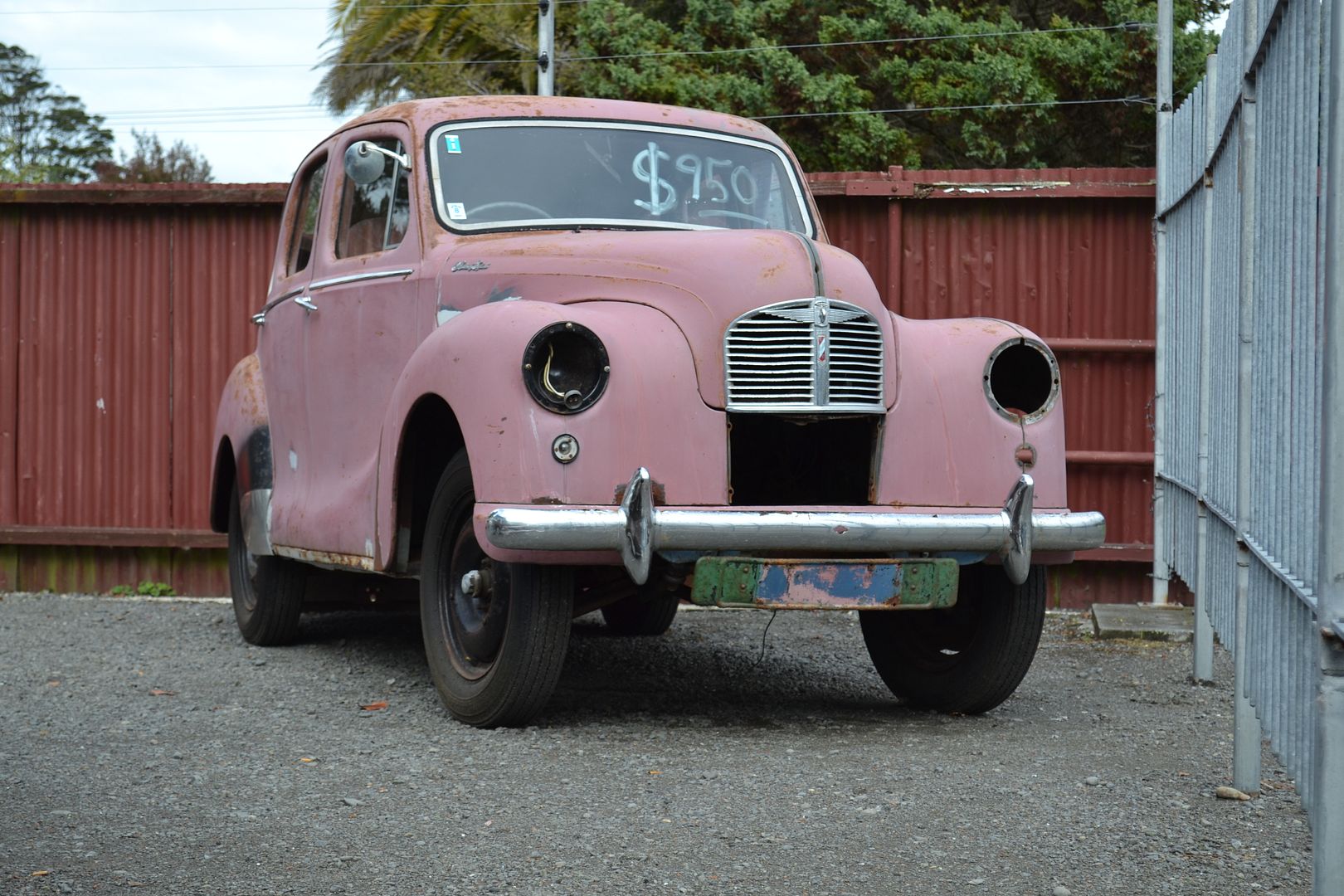 On the way home we stopped for brunch in Hunterville.
The second-hand dealer here has a lot of interesting motor vehicles, motor parts and motoring books, including this old Austin....
...a Jawa...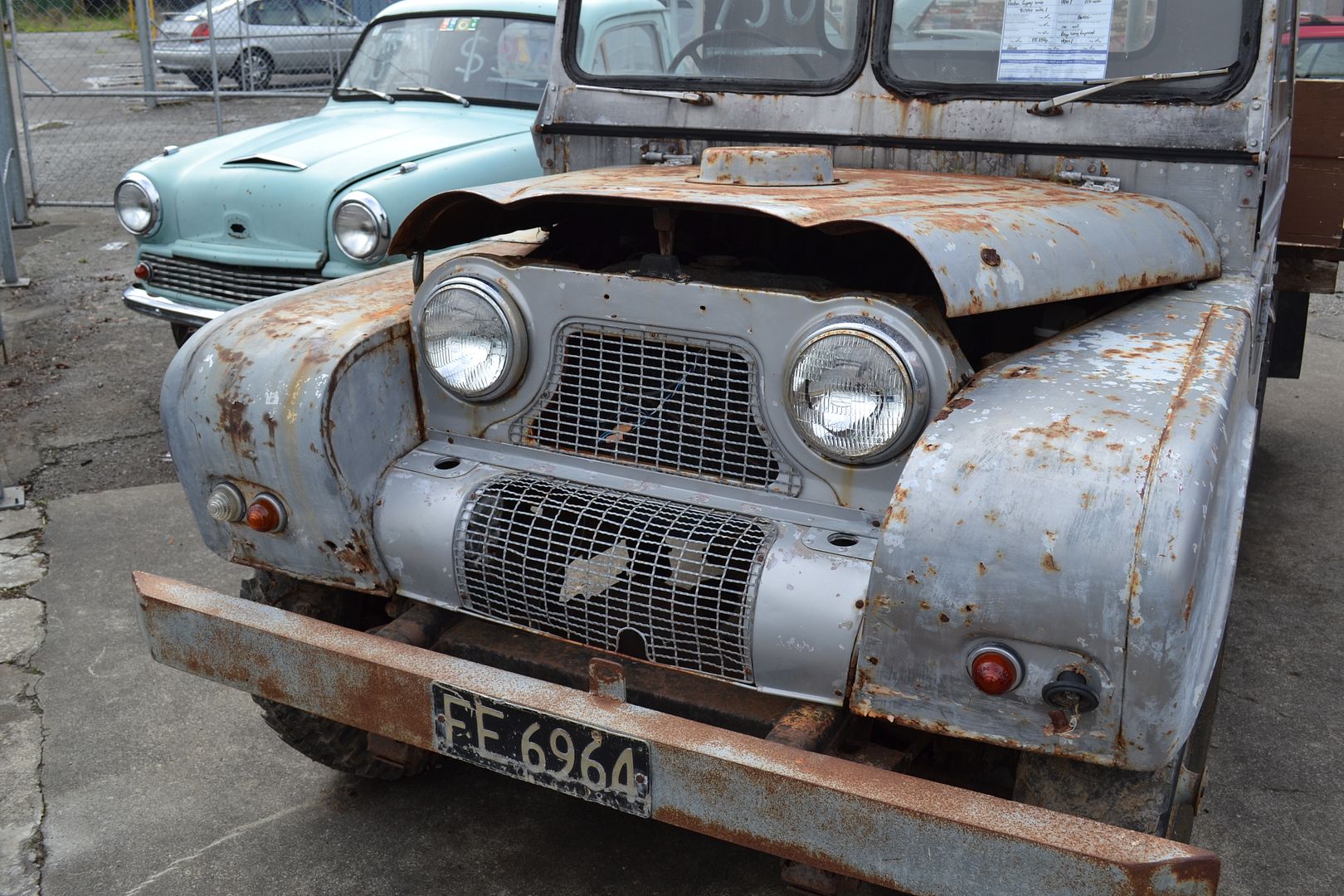 ...A60 ute and Austin Gypsy...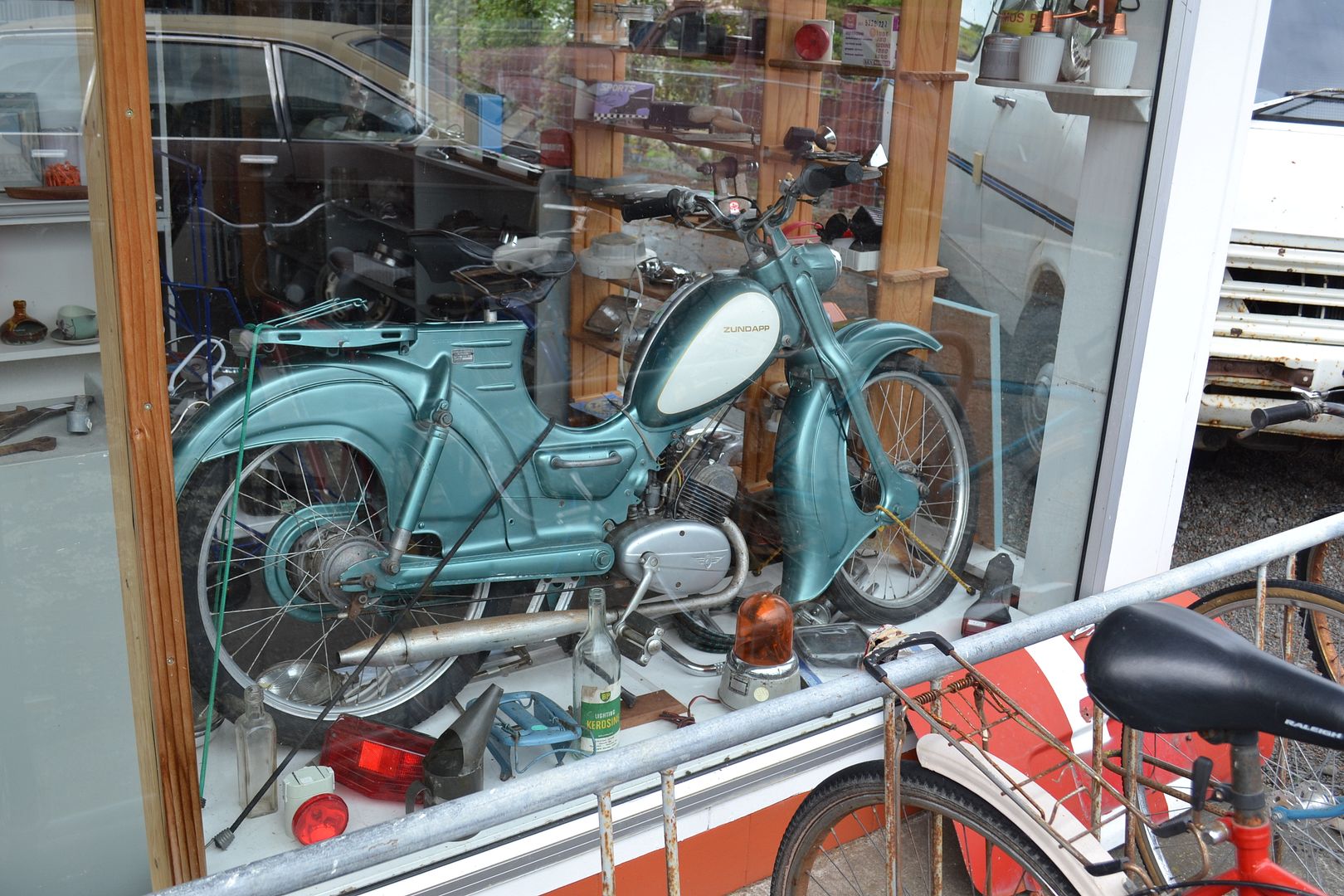 ....and in his showroom window, this Zundapp moped.
Back in the 70s a work mate of mine used to ride one of these to work every day.
Olsewski's (from Carterton) International 9800 accelerates up SH 1 after the RH turn at Bulls.