Today I attended the Big Rigs Day at Palmerston North. The day is geared towards kids and all profits go to child cancer sufferers. All events were either $2 or a gold coin donation (that's $1 or$2 for those not familiar with NZ currency).Lots of smiling kids and a lot of smiling big kids too (me included).
2008 International 9800 tries to hide behind a tree.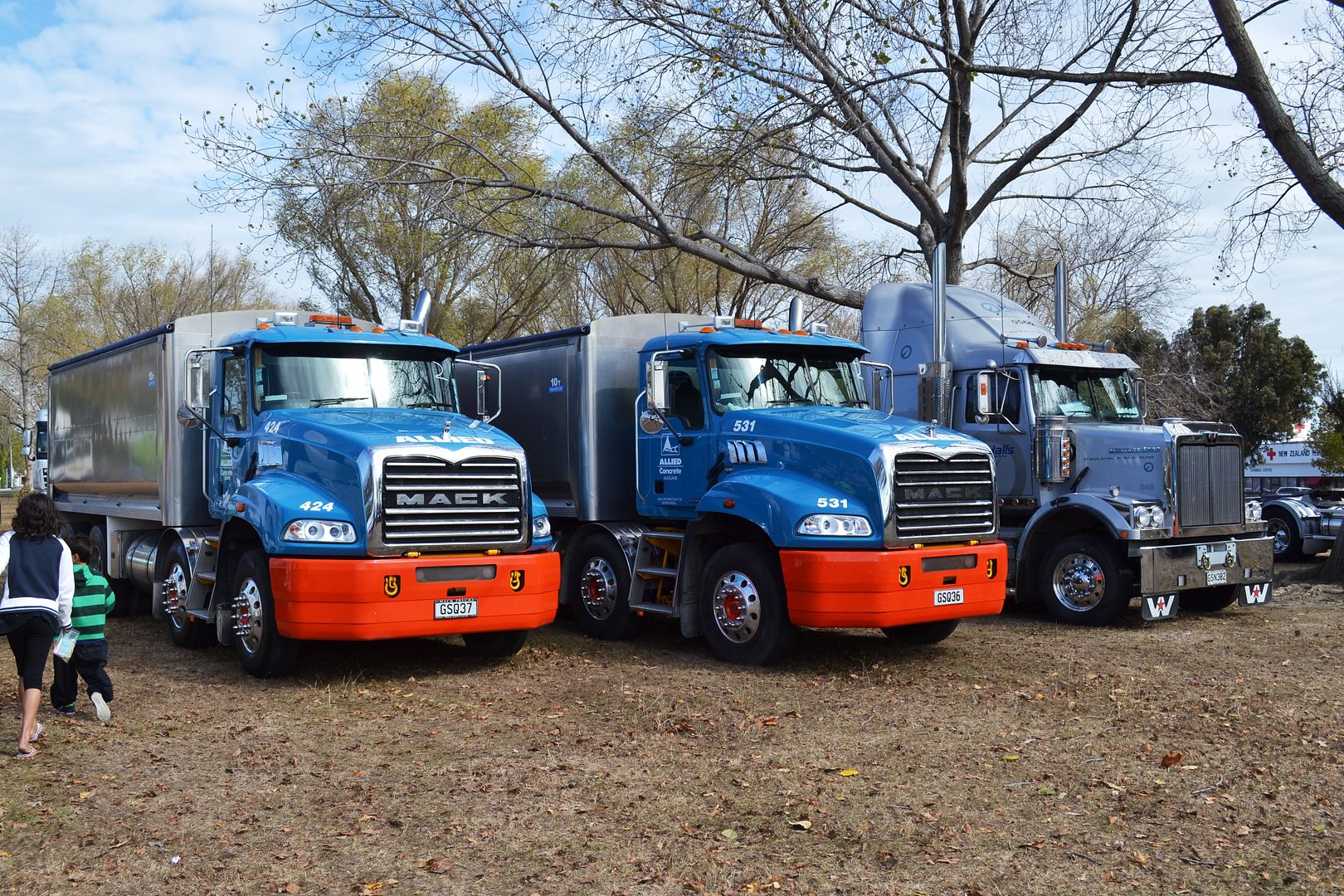 Two 8 wheeler Mack Granites and a Western Star.
Western Star 4884FX of Hall's Refrigerated hit the roads in 2011.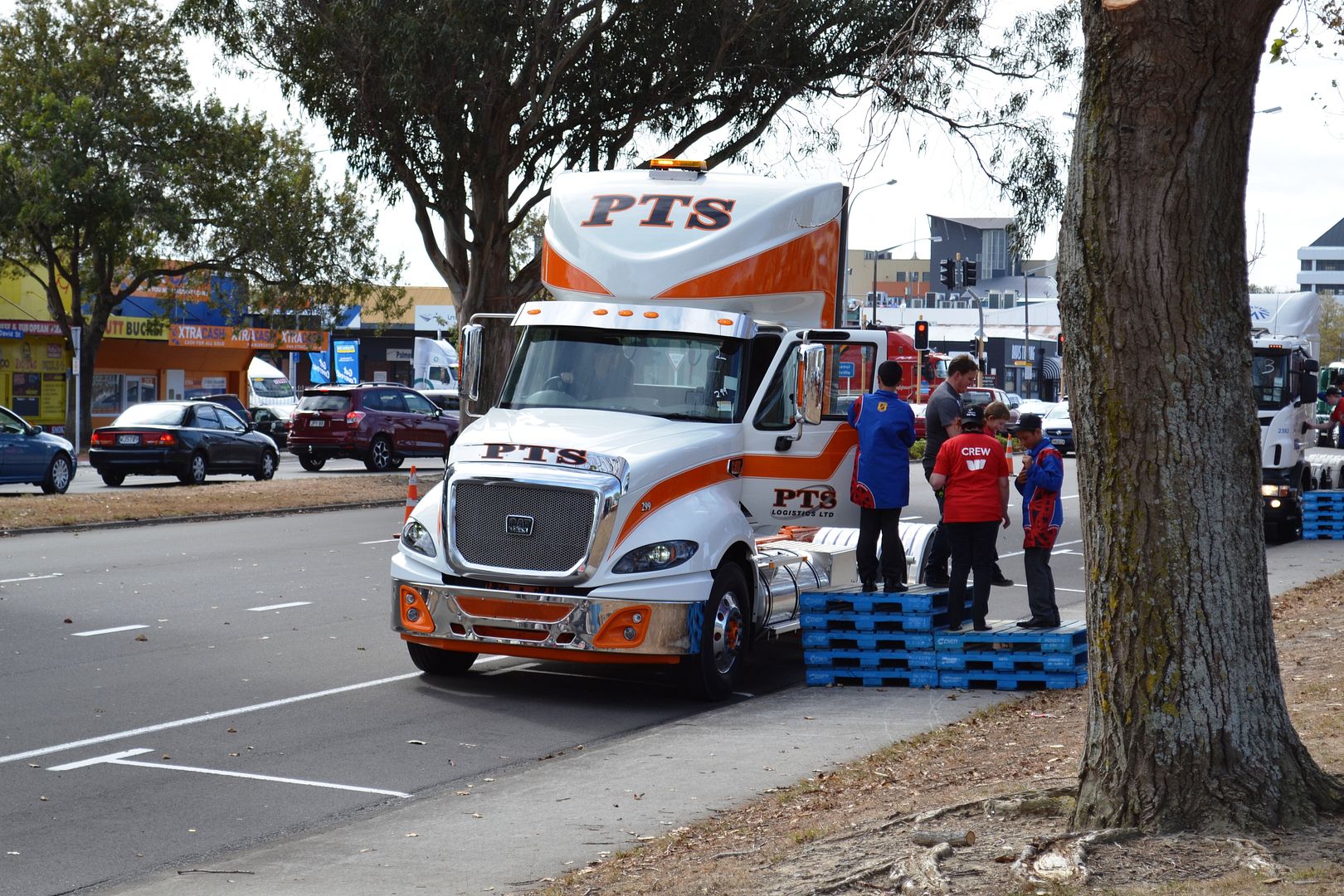 PTS Logistics Caterpillar unloads another grinning kid.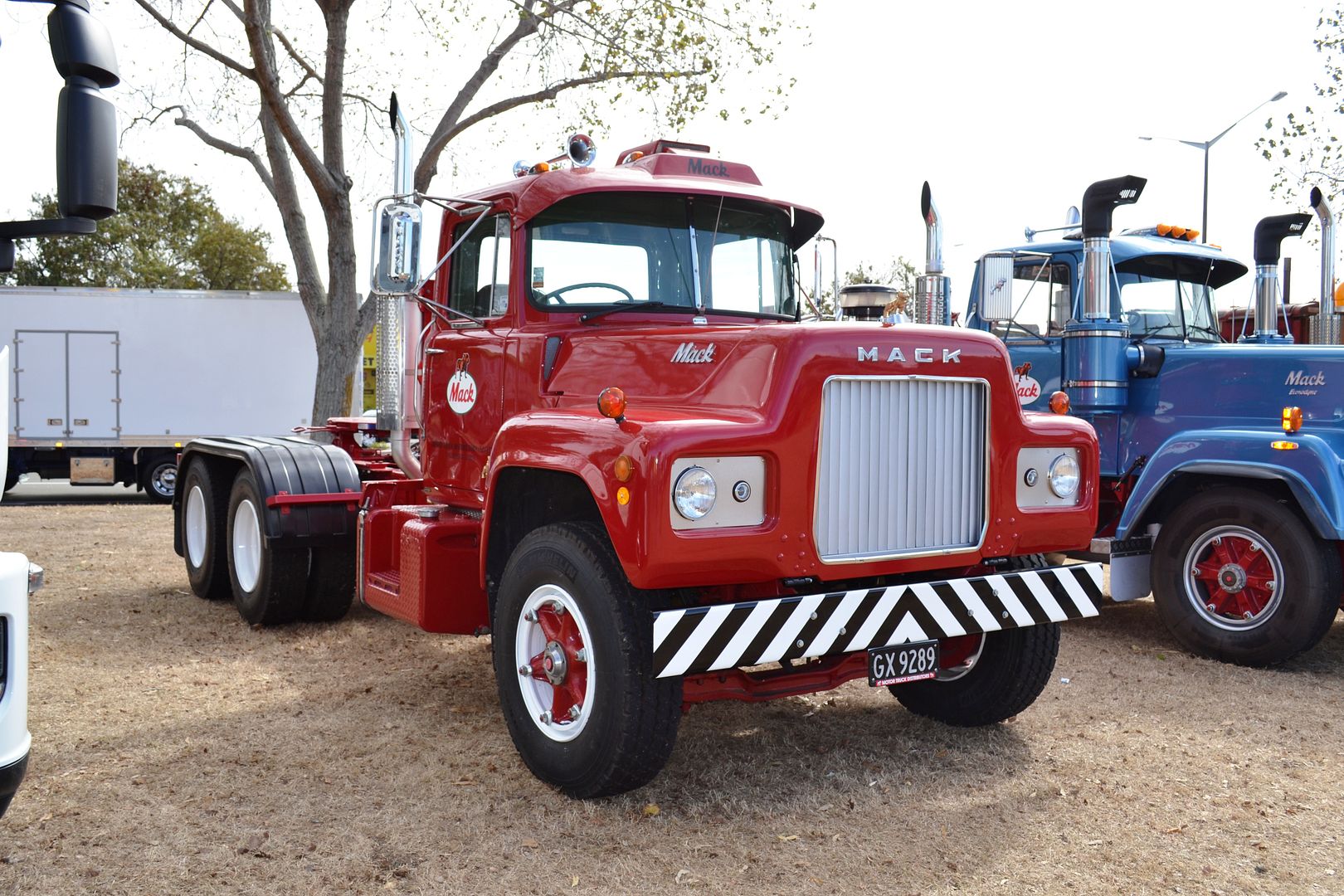 This Mack R685RST originally went on the road for Waikato Bitumen in 1973.
In 2009 it was restored to brand new condition by Motor Truck Distributors, who assembled it in the first place.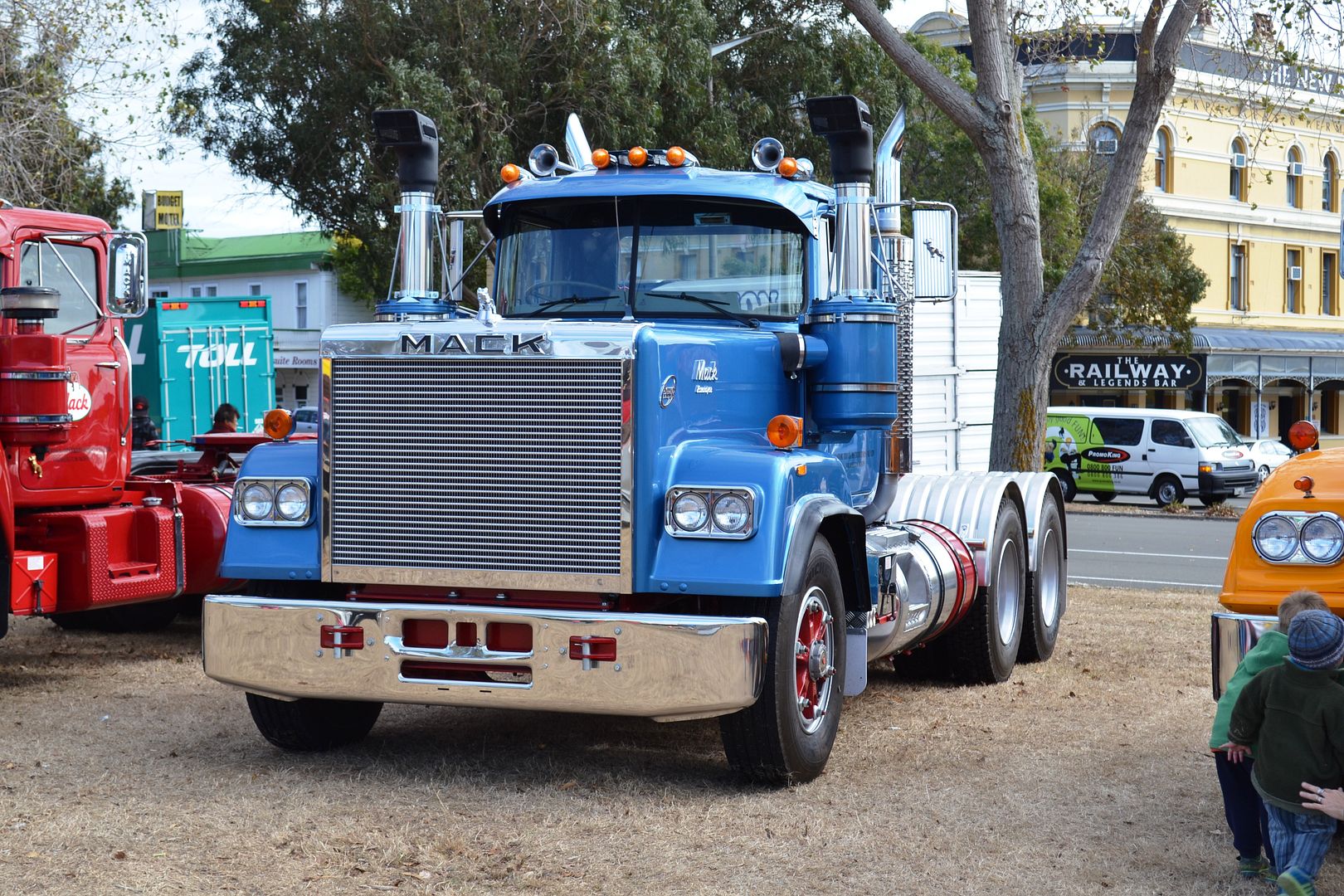 Motor Truck Distributors also restored this V8 Superliner in 2012, which originally went on the road for Lynden Transport in 1986
Even the interior of the R series is back to new...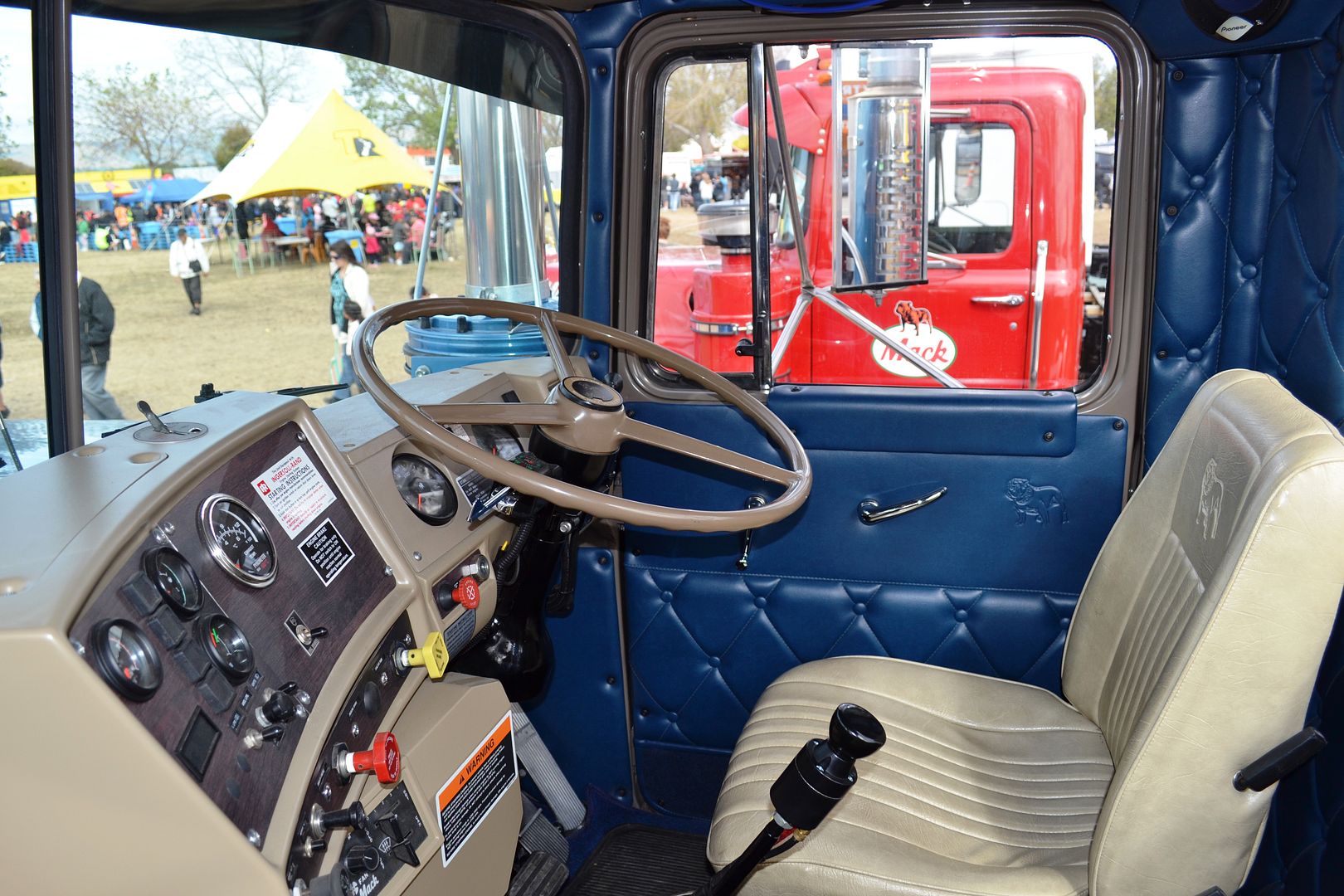 ....as is the inside of the Superliner.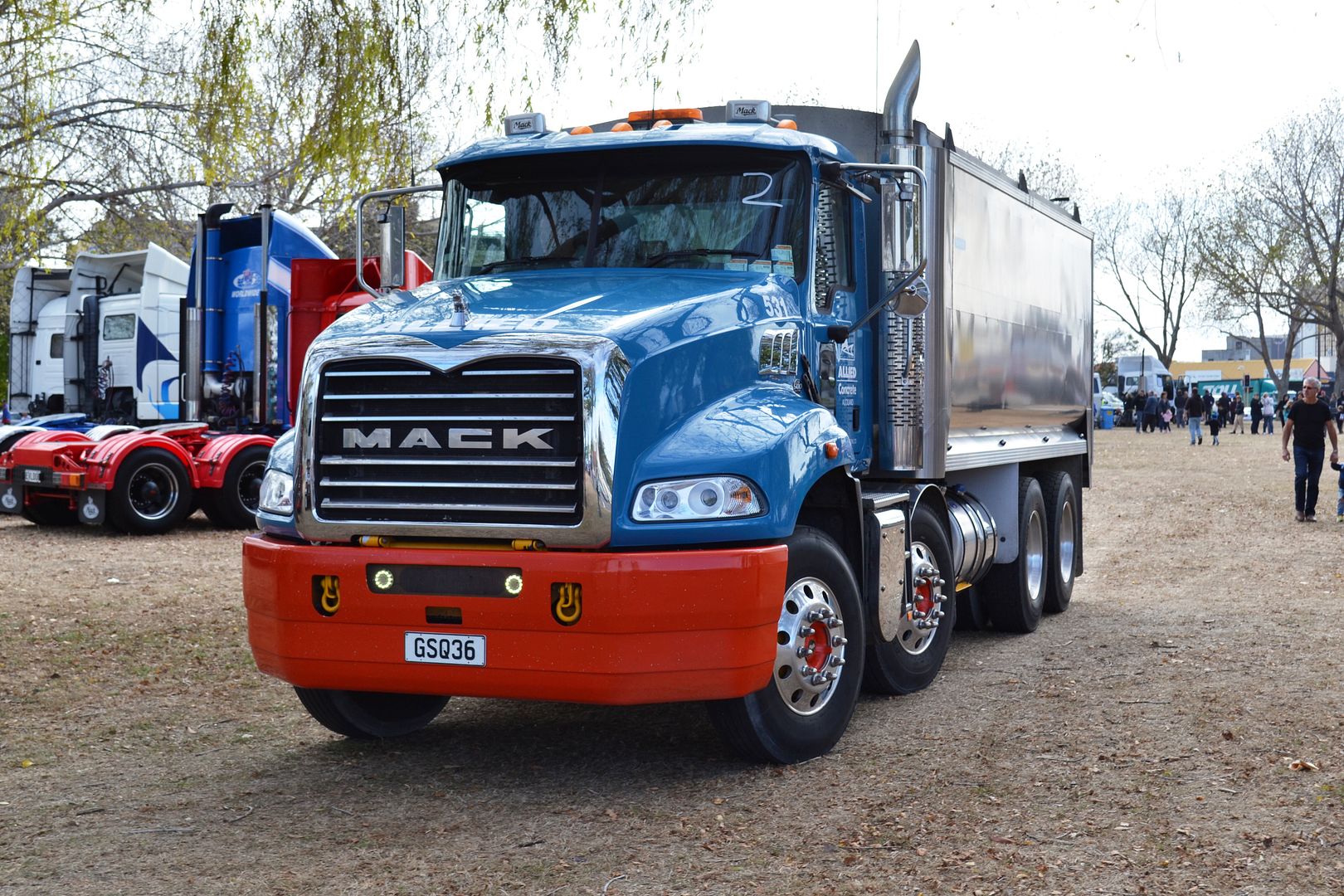 Mack Granite 8 wheeler of 2013 manufacture.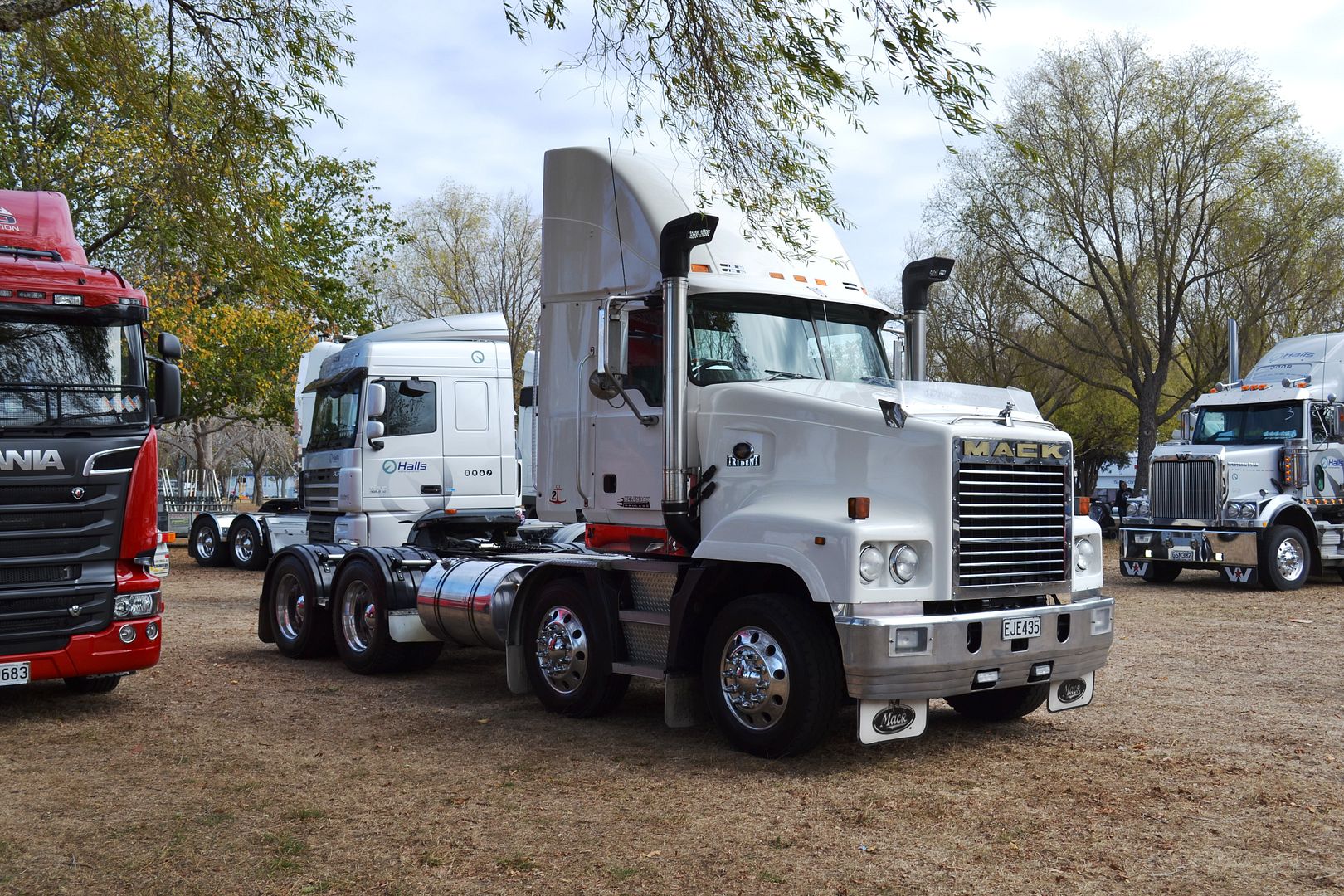 2008 Mack CL688RST Trident.