With the postponement of the Wellington Truck Show and the terribly wet weather we seem to have experienced since we "switched off" daylight saving, I haven't snapped any trucks lately. So here are a few from my collection of low loaders, mostly from unidentified snappers, out of my overseas collection.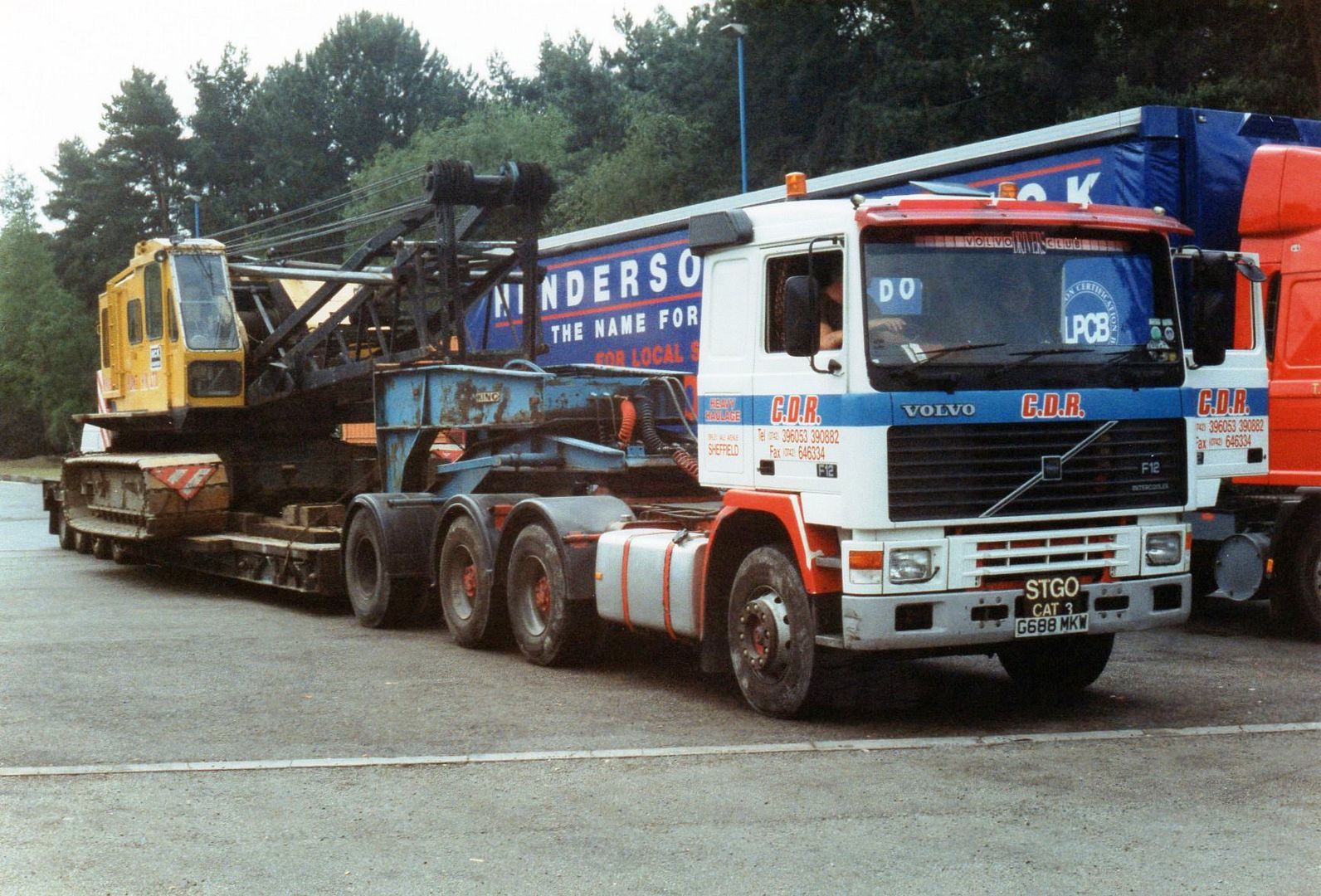 C.D.R. Heavy Haulage of Sheffield use a single axle dolly to share some of the load on the back of their Volvo F12.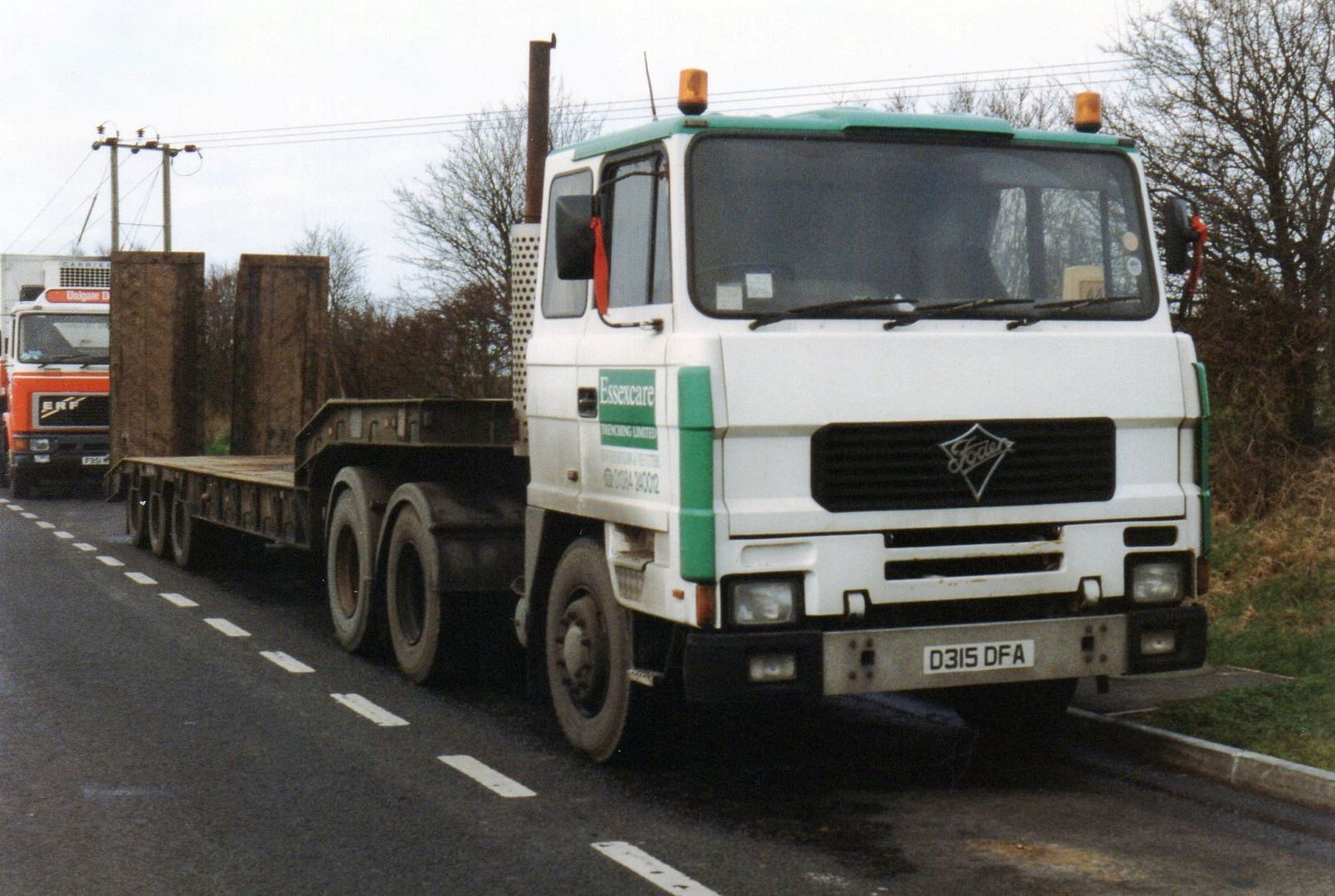 S106 Foden of Essexcare Trenching Ltd.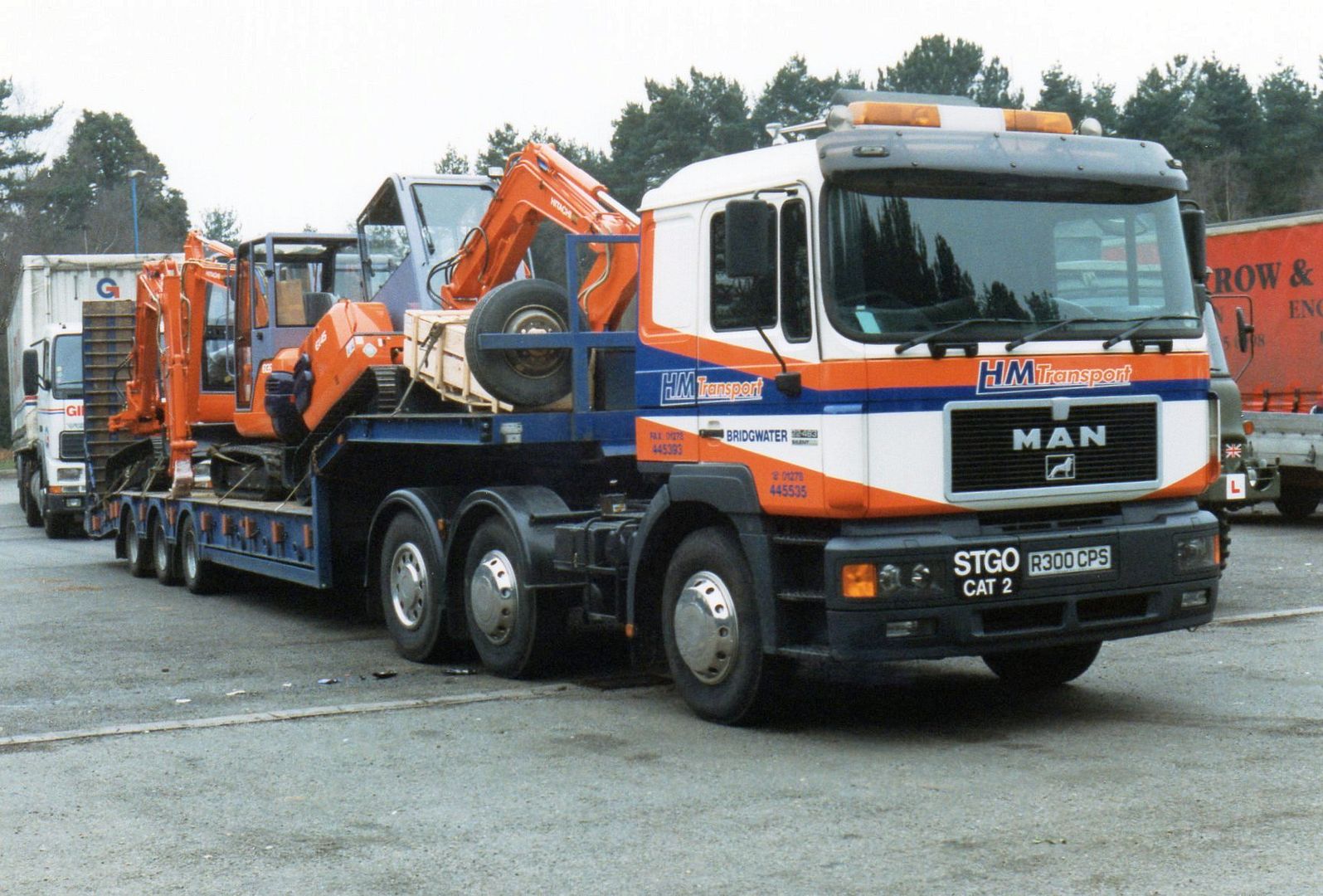 MAN 22.463 twin steer of H.M.Transport of Bridgwater, Somerset.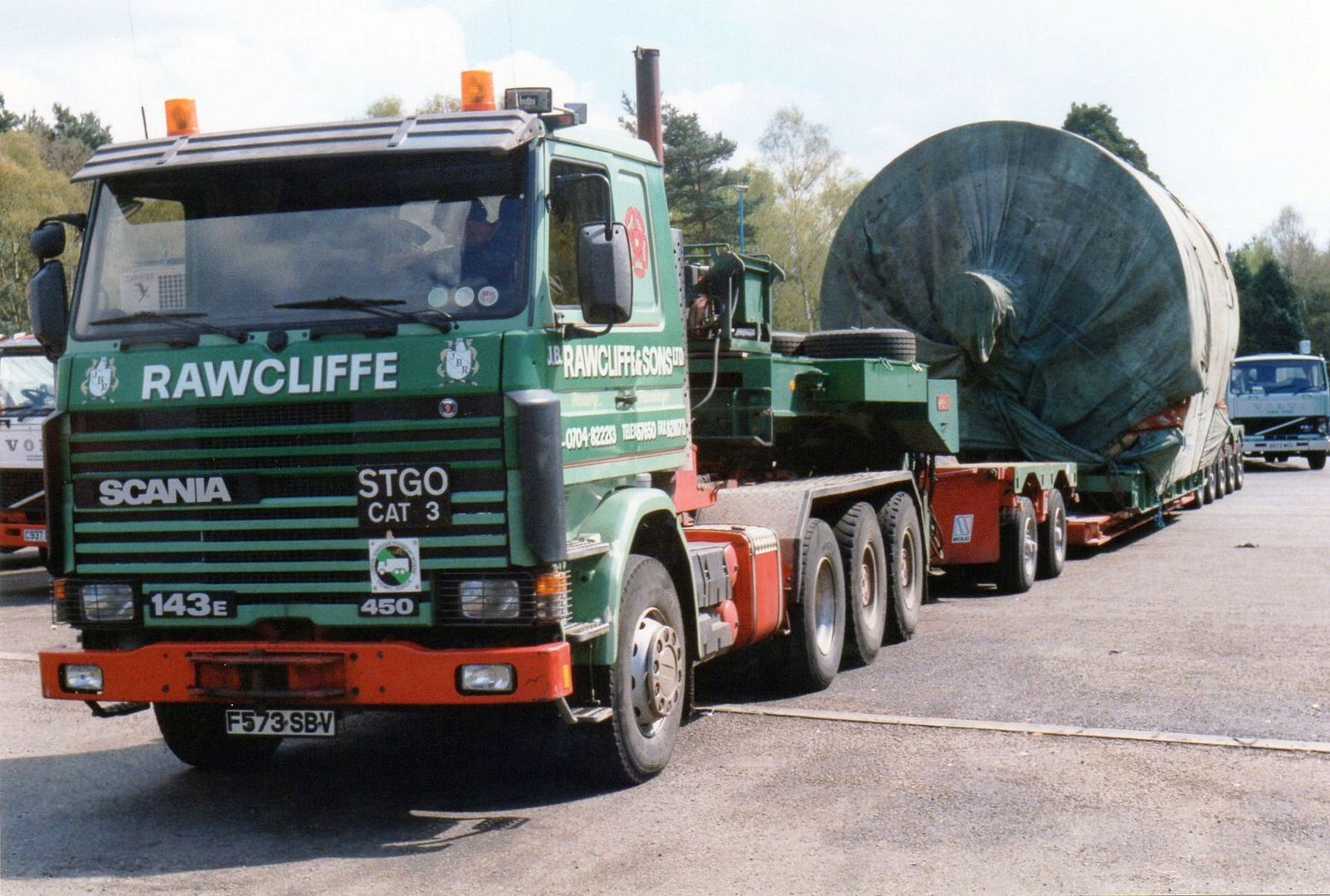 J.B. Rawcliffe and Sons of Mawdesley in Lancashire are heavy haulage specialists.
This R143 Scania is pulling a full low loader trailer (as opposed to a semi) and as there doesn't appear to be a ballast box as such, I suspect the trailer is designed to hydraulically exert pressure onto the Scania's driving wheels.
Restored Guy Big J4T.
The Guy Big J series was developed after Guy was taken over by Jaguar in 1961. They were offered in a wide variety of wheelbases in 4, 6 and 8 wheelers with many engine options, including the 180 Gardner as in this example.
The Big Js were released in 1964, but in 1966 Jaguar ,merged with BMC (British Motor Corporation) to form BMH (British Motor Holdings) which in turn merged with Leyland in 1968. This became BLMC (British Leyland Motor Corporation) and was the beginning of the end for the Big J. The Big J with its Motor Panels cab was a well designed and practical truck for its time, but with Leyland already marketing trucks under the brands of AEC, Albion and its own name, the Big J was not required and the famous name (which had been around since 1914) was "killed off".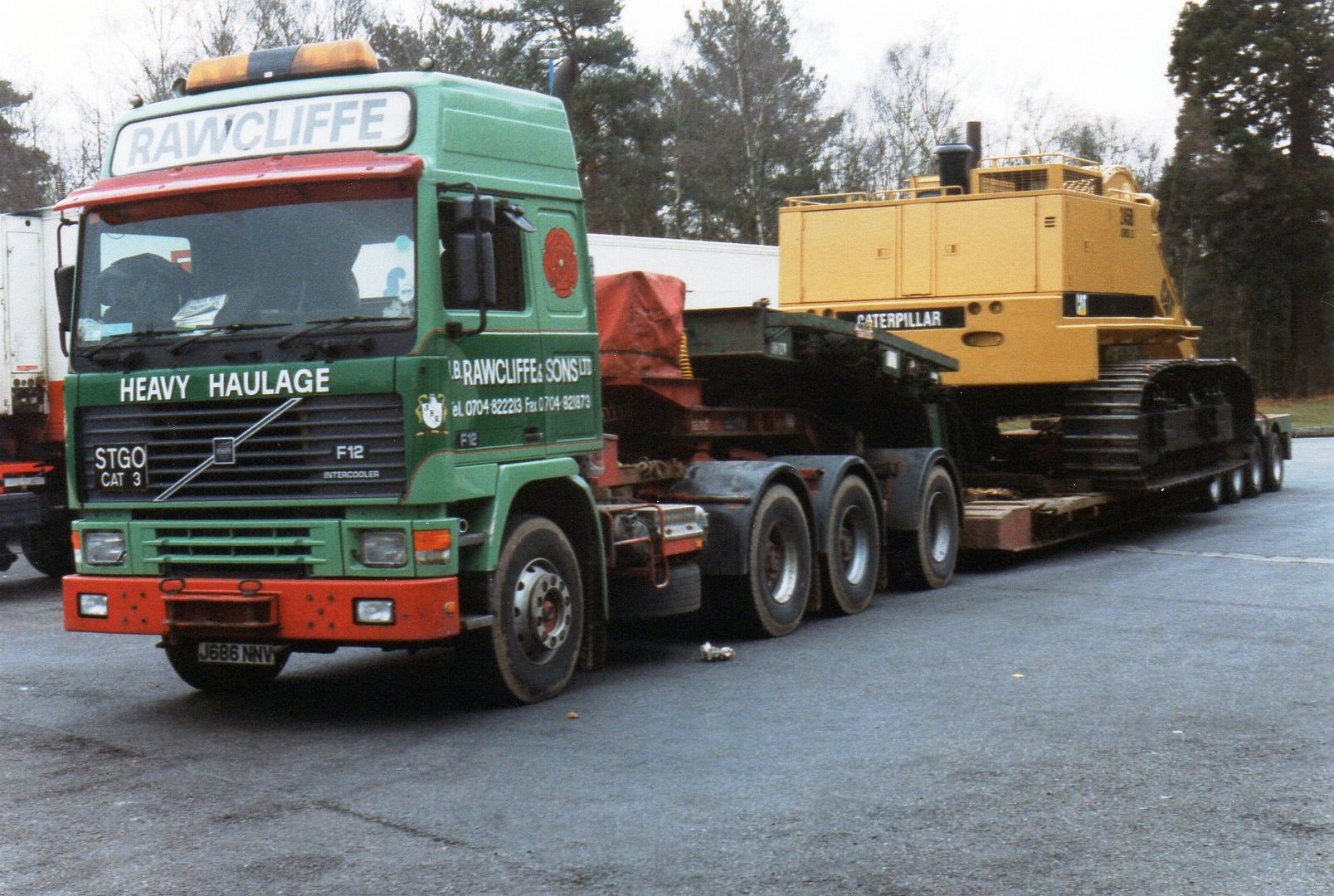 Another Rawcliffe rig. This time a Volvo F12 Globetrotter with a 4 axle semi-trailer and a single axle dolly taking its share of the load.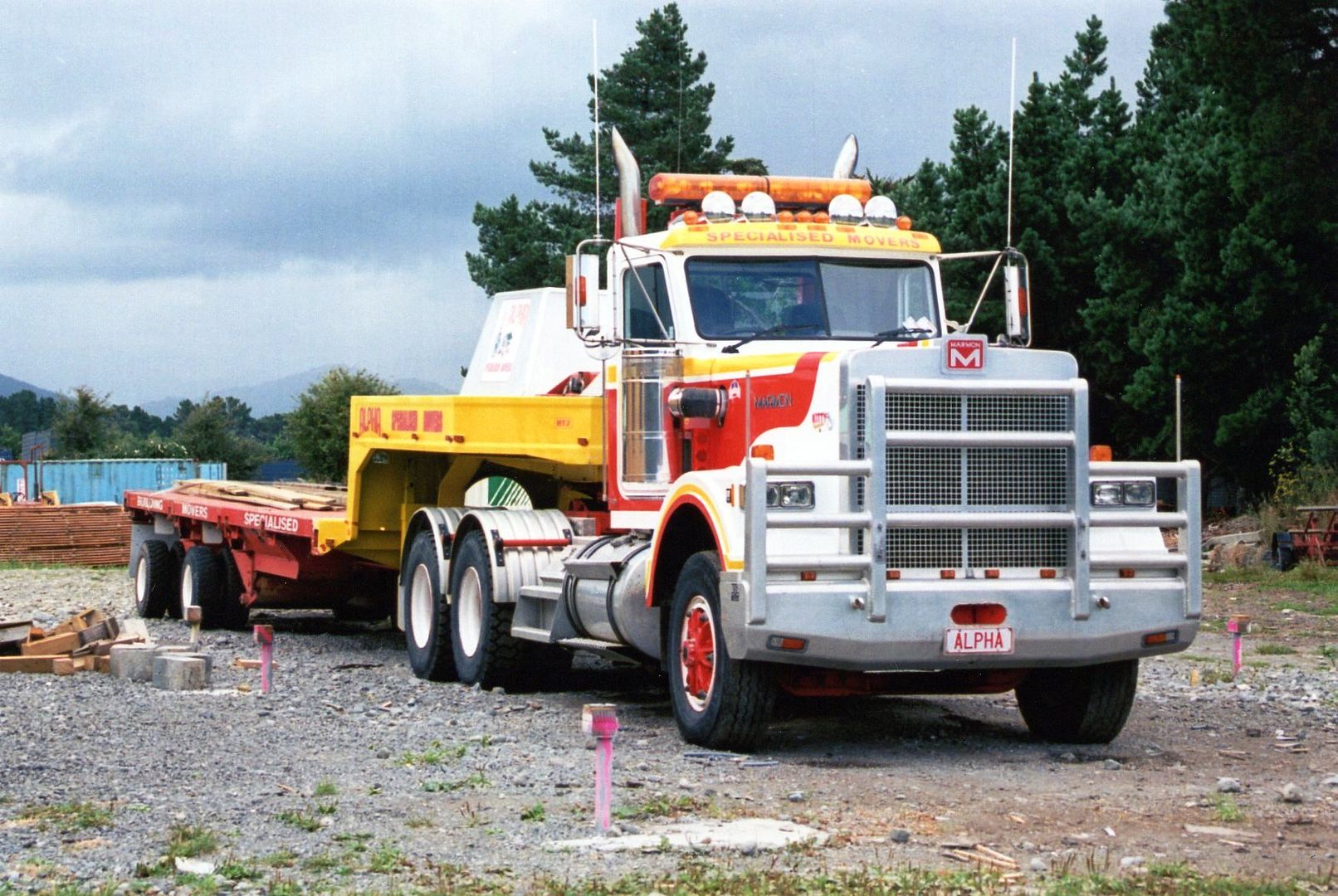 One of my own photos; Alpha Specialised Movers' Marmon with one of their house moving semis, snapped in Carterton.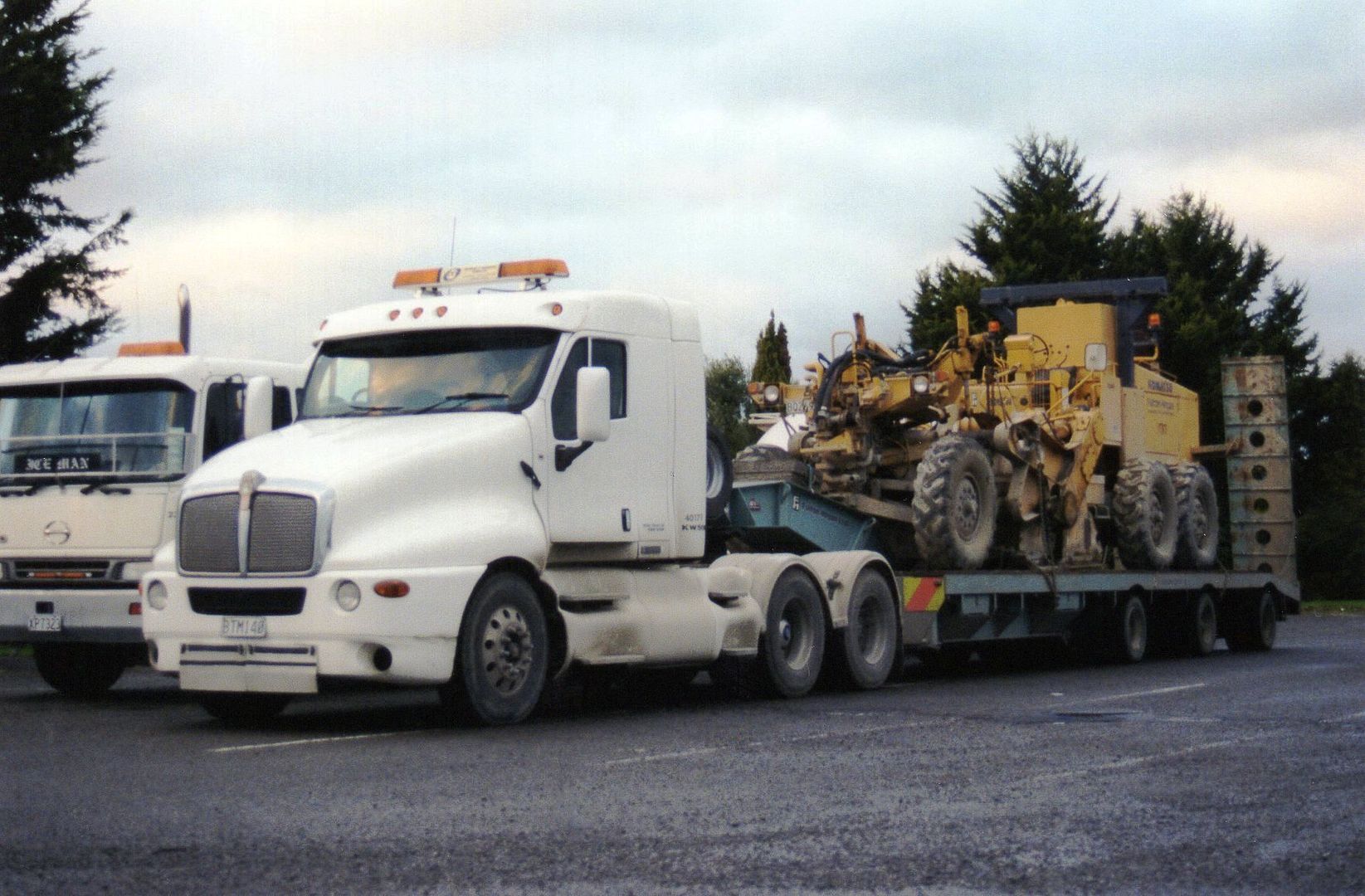 Another local photo. A very rare (for NZ) Kenworth T2000 of Fulton Hogan's Pavement Division in the car park of the Copthorne Solway Park Motor Inn in Masterton.
Back to the UK for this last pic of a Scania R143M of McVeigh Transport with a lifting rear axle on the low loader.