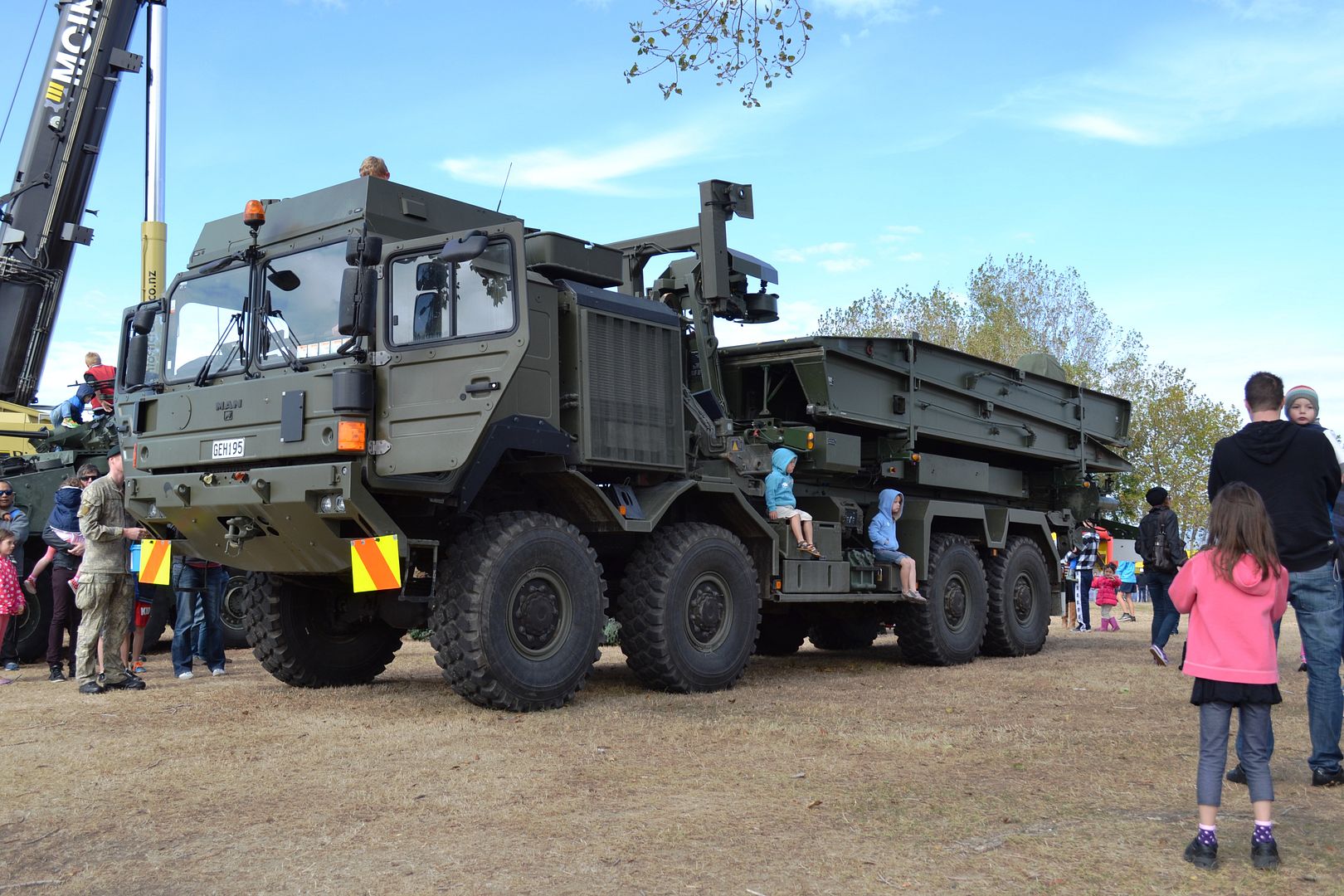 NZ Army MAN HX32.440 has a tare weight of around 19 tonnes and appears to carry some form of folding bridge apparatus.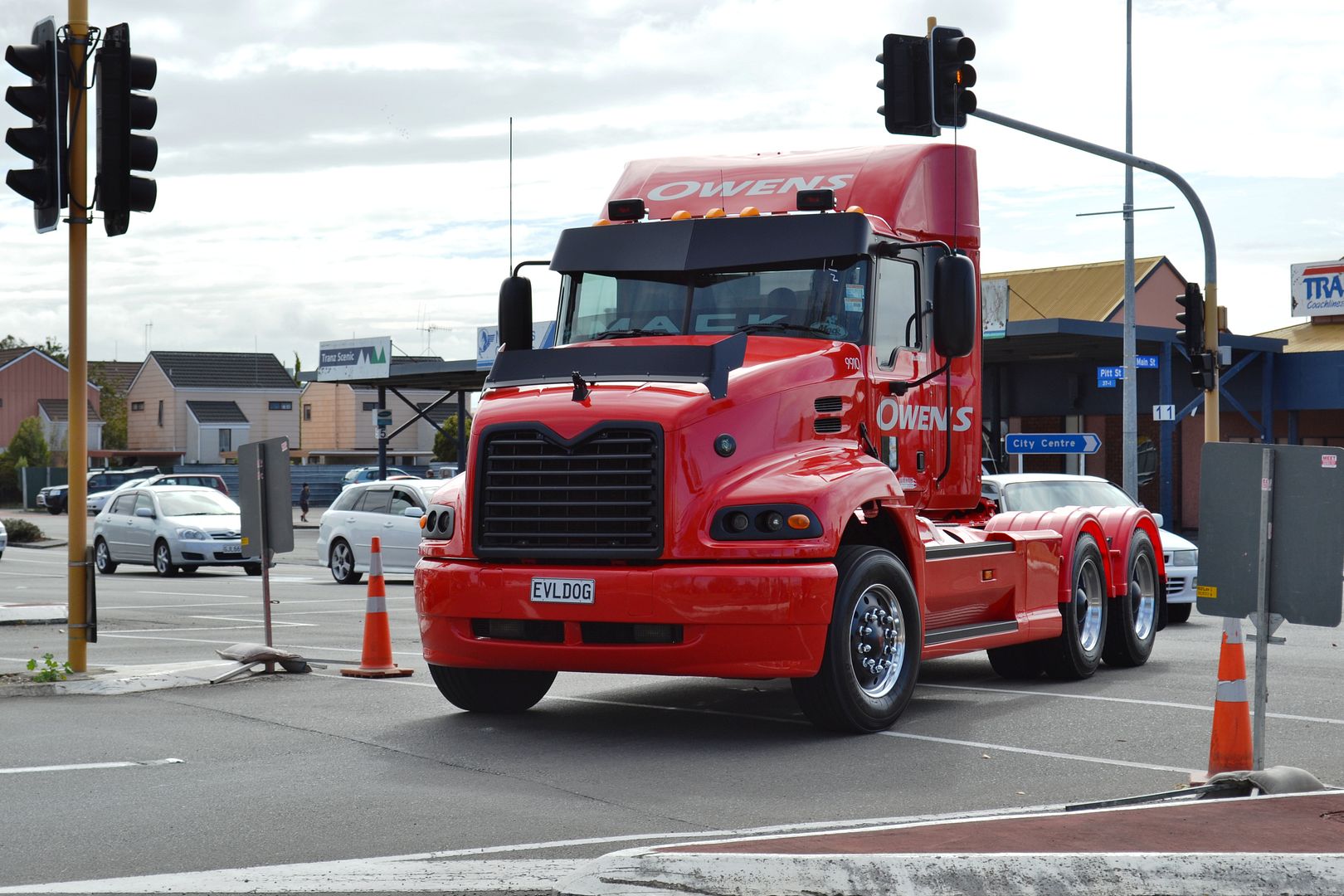 Touches of black paint makes this dog look a bit evil.
2006 Mack CX688RS Vision.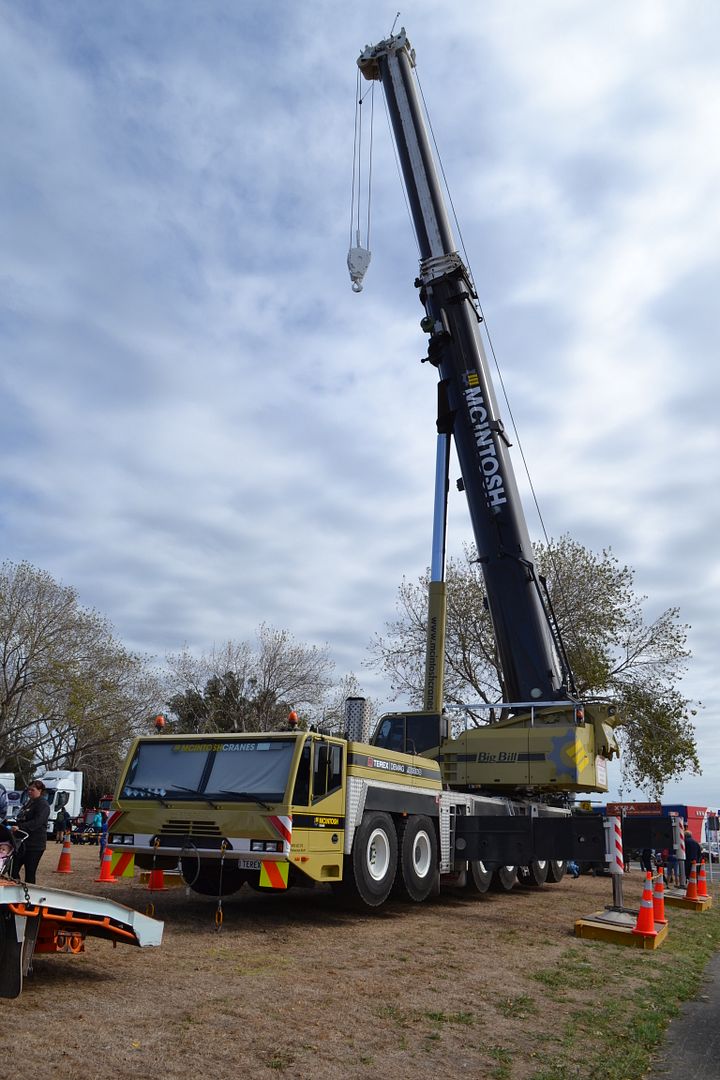 McIntosh's big Terex crane weighs in at around 72 tonnes.
Although these days PTS carries almost anything, they originally started by carrying tractors and farm machinery.
2012 Freightliner Argosy TSB.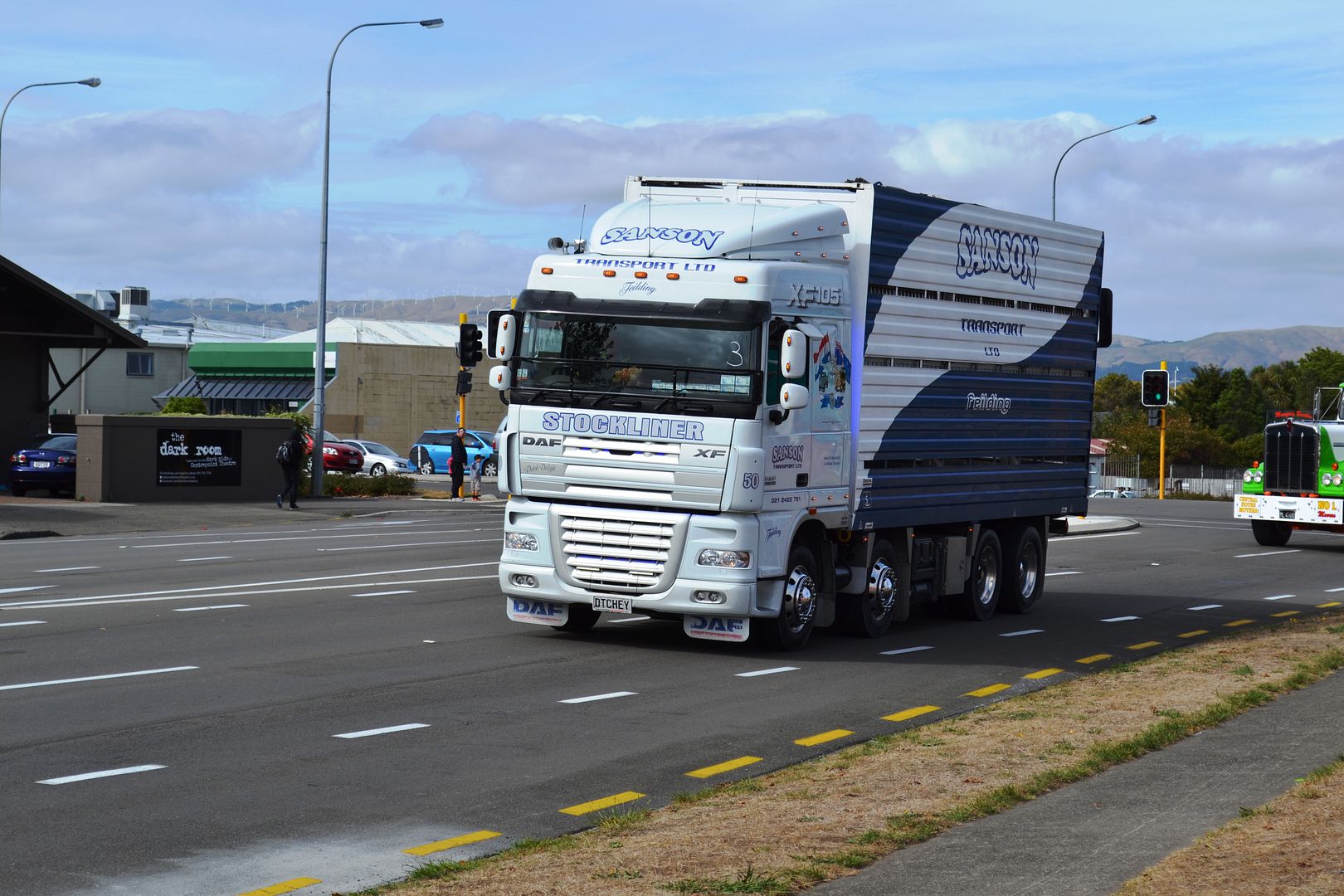 DAFs sales have certainly made headway in NZ.
2013 DAF XF105 in stock truck form.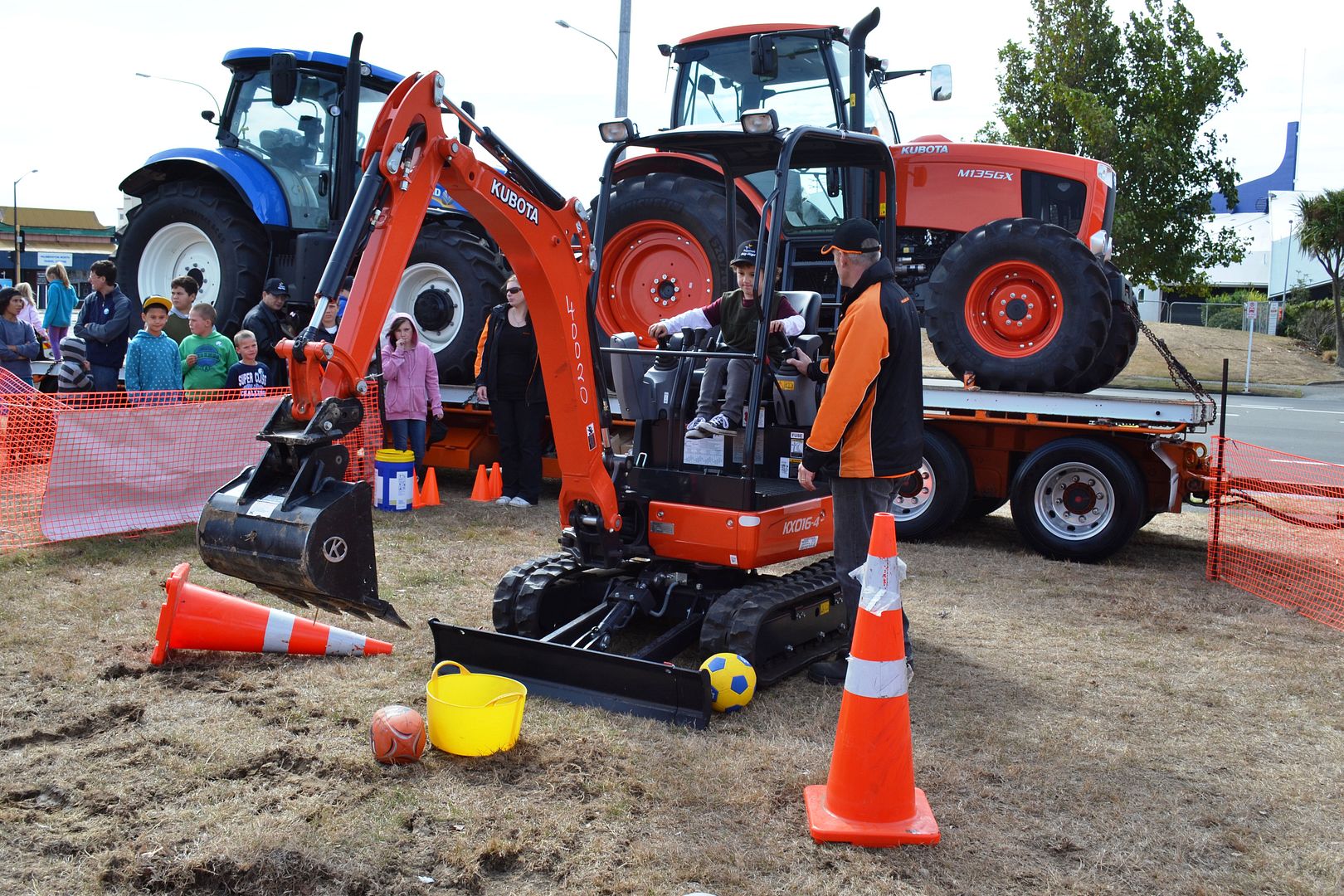 For a couple of dollars kids could have a go at digger driving.
Even those who struggled with the task grinned from ear to ear.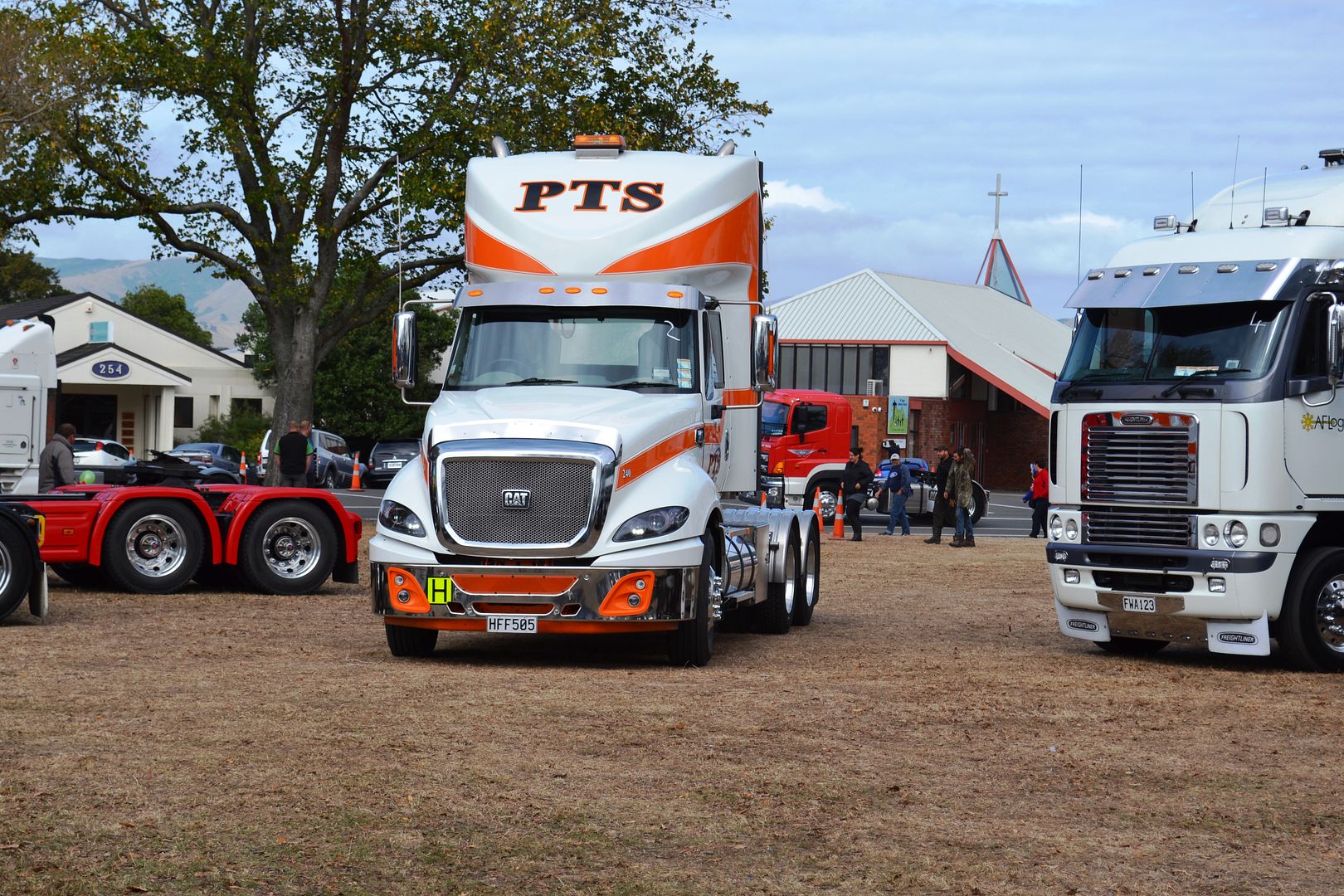 Another PTS rig. A Caterpillar CT630 of 2013 vintage.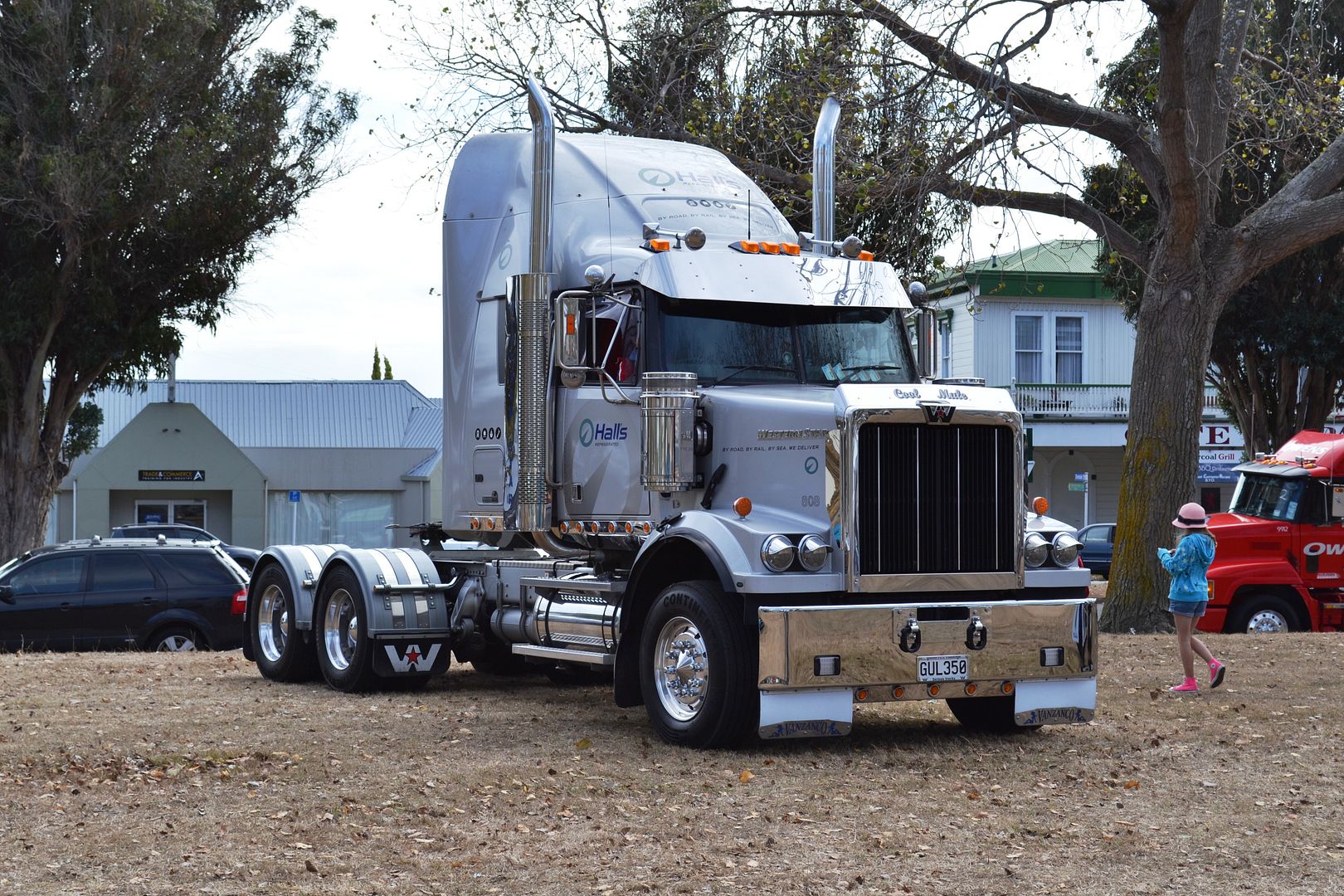 Grill treatment on this Western Star resembles a Peterbilt at first glance.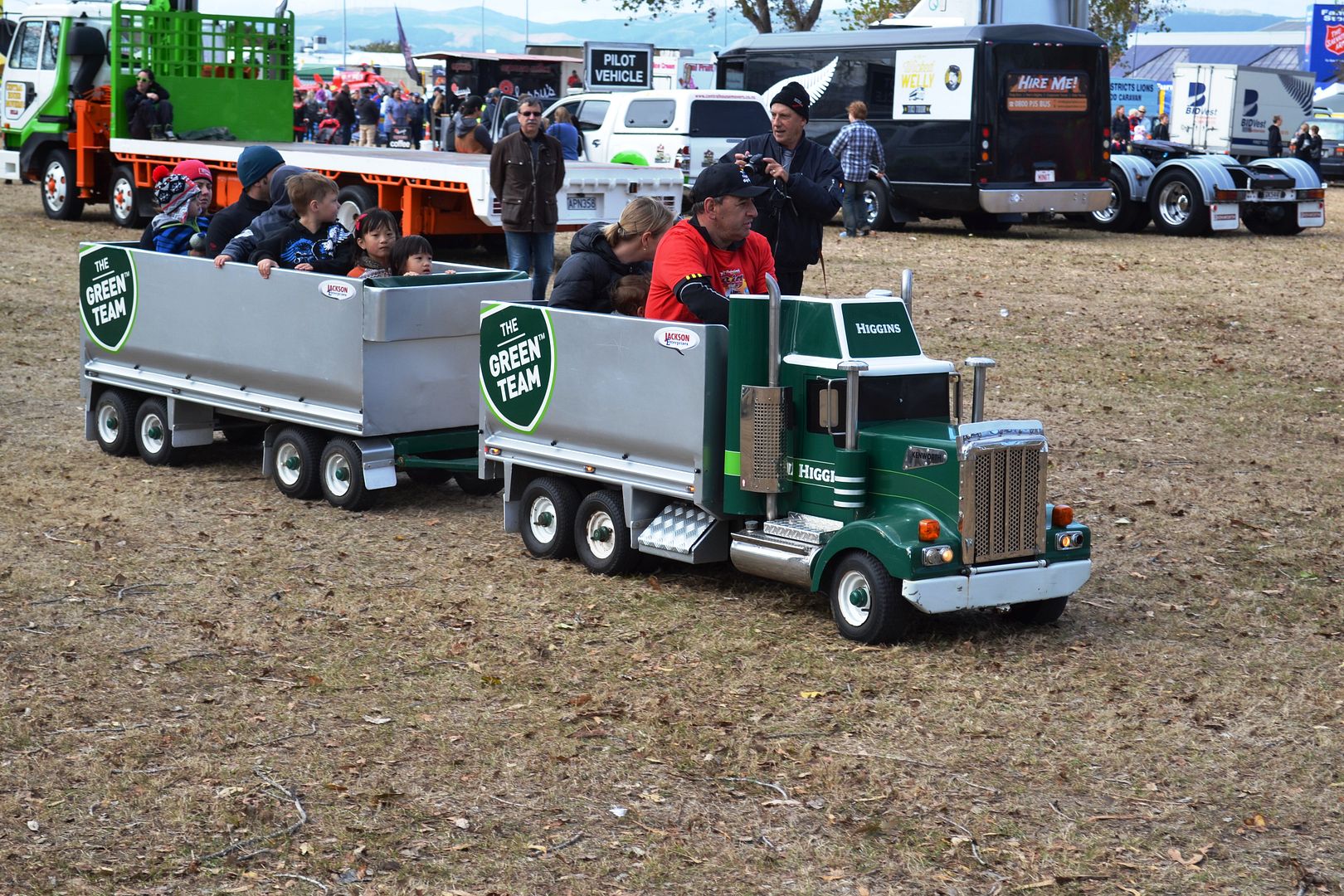 Small rig rides were almost as popular as the bigger versions.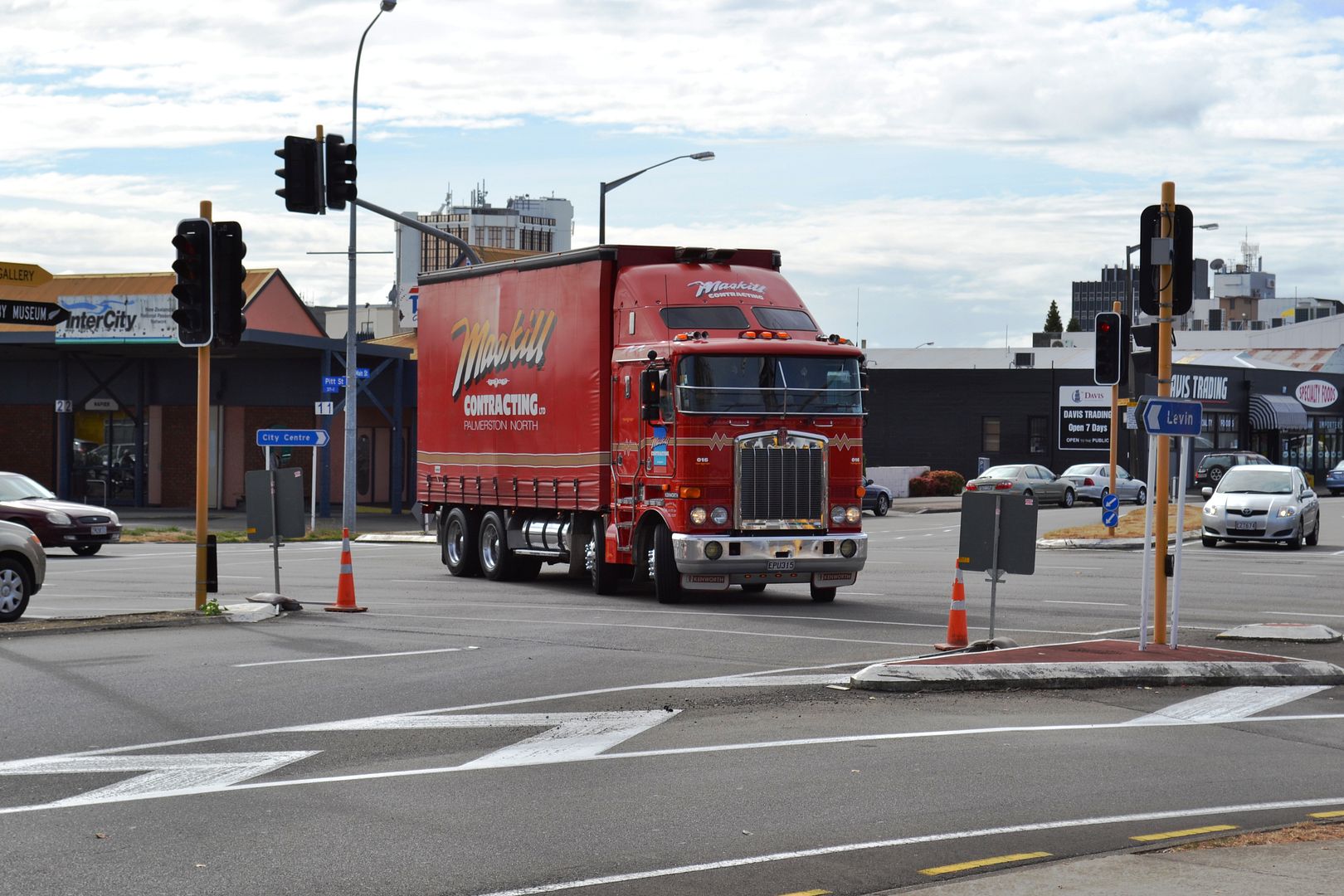 Maskill's Kenworth K108 returns from another kid's trip.