Fred Burling, for many years, was a staunch International man, but when the supplies of the Aussie built models stopped he tried other brands like Mitsubishi, Foden and even a Mercedes before finally settling on an all Kenworth fleet....until now.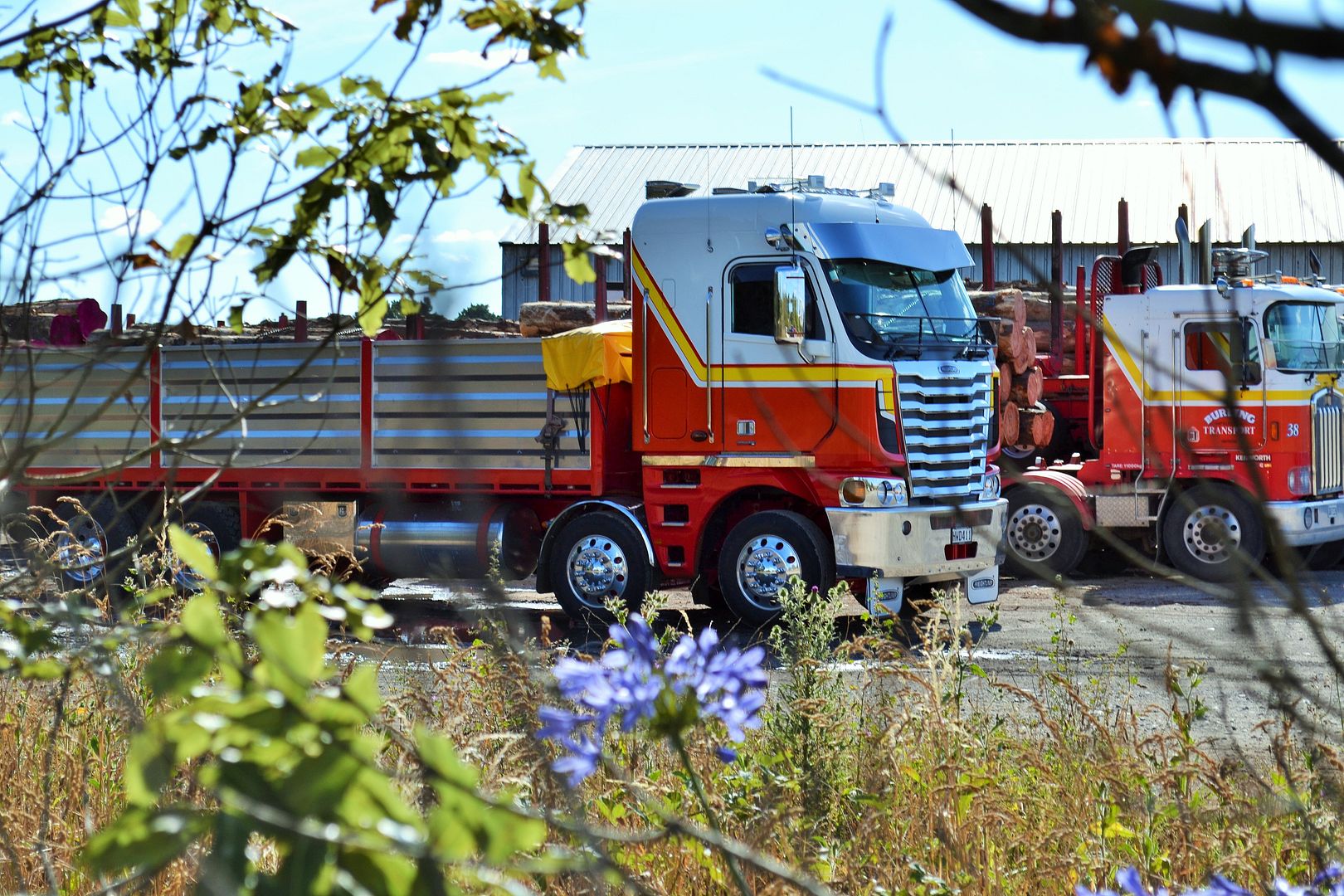 Spotted this Freightliner Argosy coming over the Rimutakas on Monday and managed to snap it Burling's yard this afternoon.
Still to be sign-written.