Yesterday (Jan 3) I decided to take a ride through some unexplored back roads around the lower Hawkes Bay area. There really wasn't much to see and very few trucks on the road. Looks like most of them start work again on the 5th. However, here are some of the stationary ones I managed to find.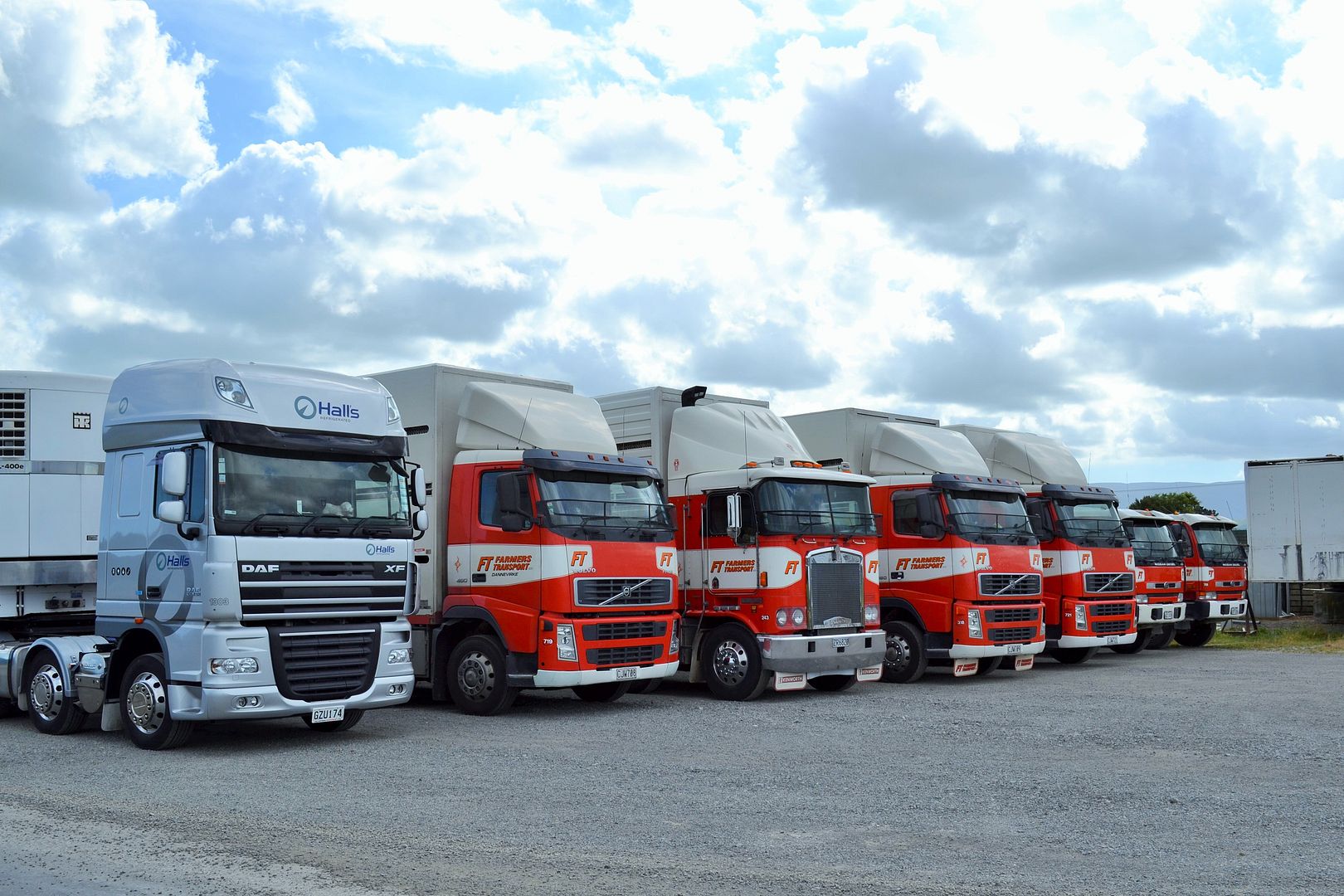 A line of resting rigs at Matamau.
DAF, Volvo x3, Kenworth and two UDs.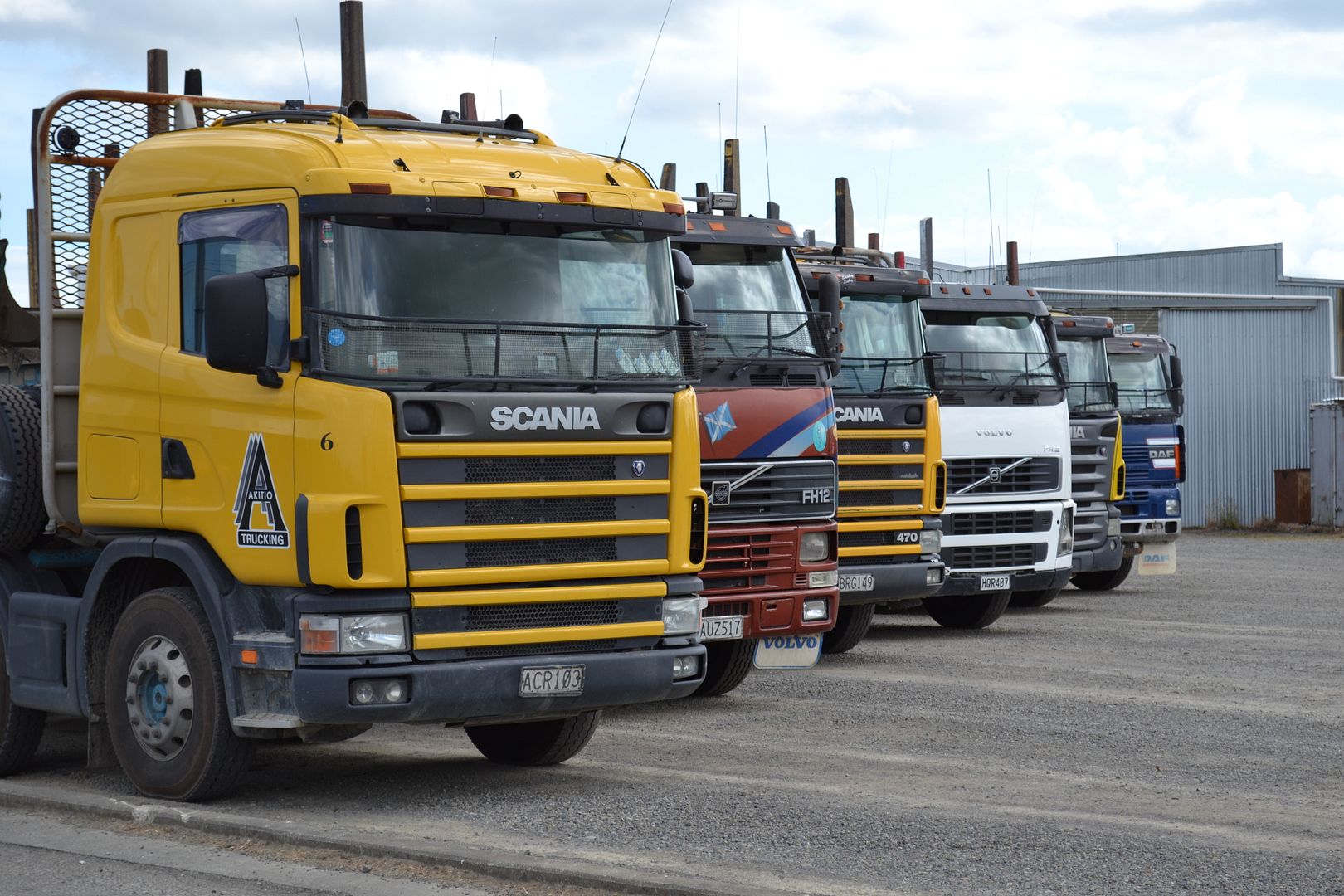 Just a few metres away these loggers also parked up.
Three Scanias, two Volvos and a DAF.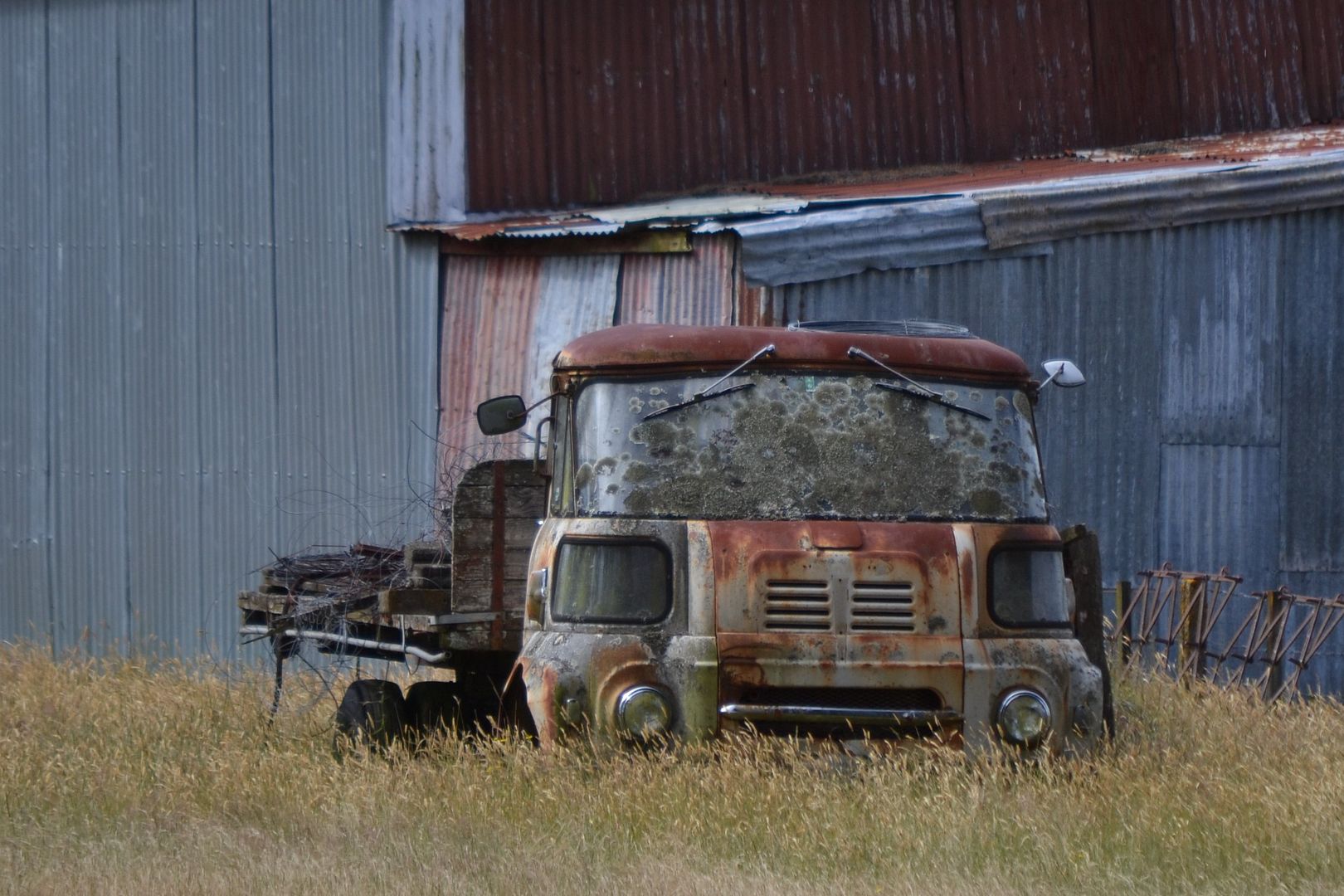 South of Takapau this Austin/Morris FG rusts away.
If you were restoring one I guess the glass in this example would be useful as I would it imagine it's difficult to find new now.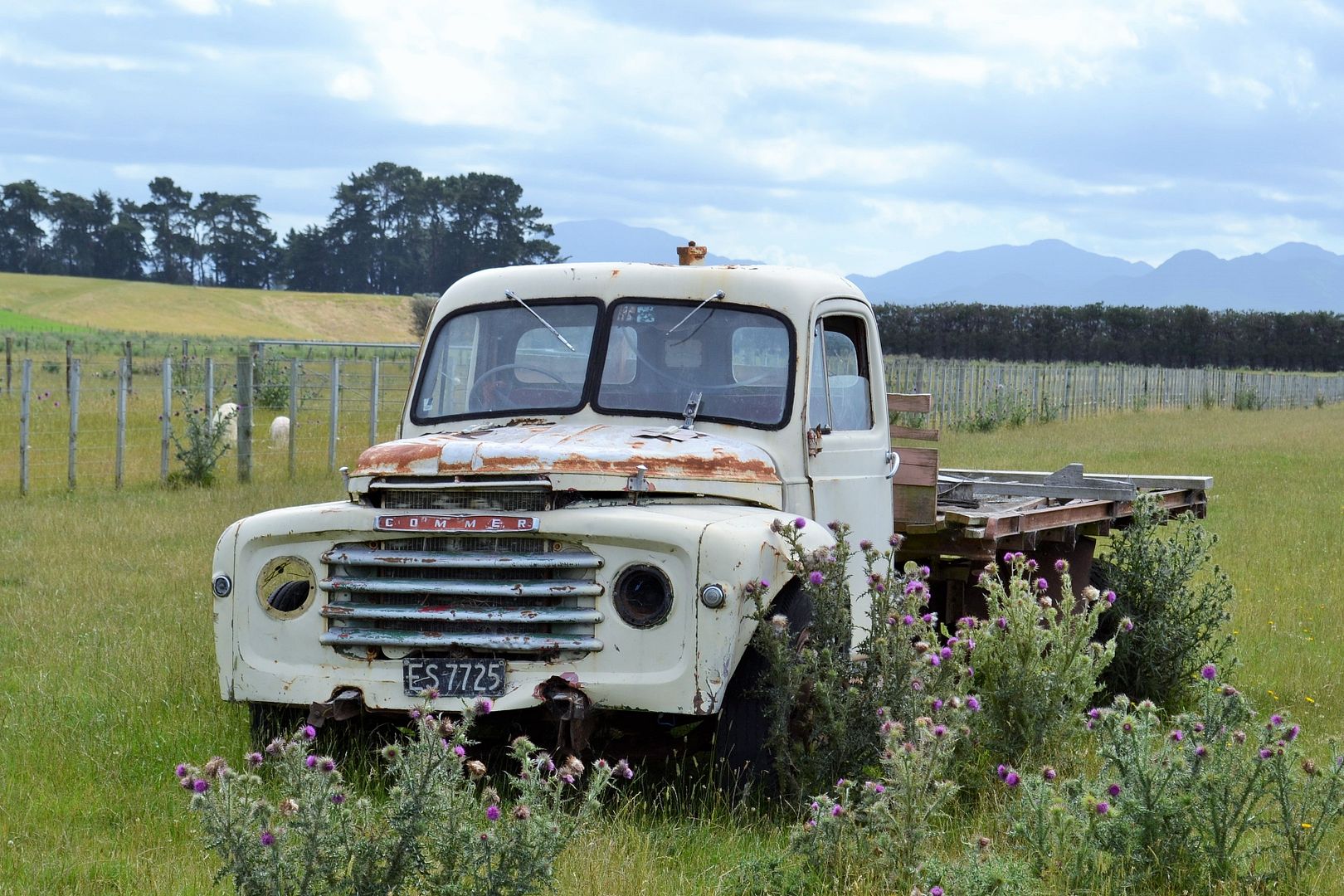 Commer Superpoise a bit further north is in slightly better condition, but someone has already made use of the headlamps.
Glass isn't so critical in this model, as it's all flat and could easily be made.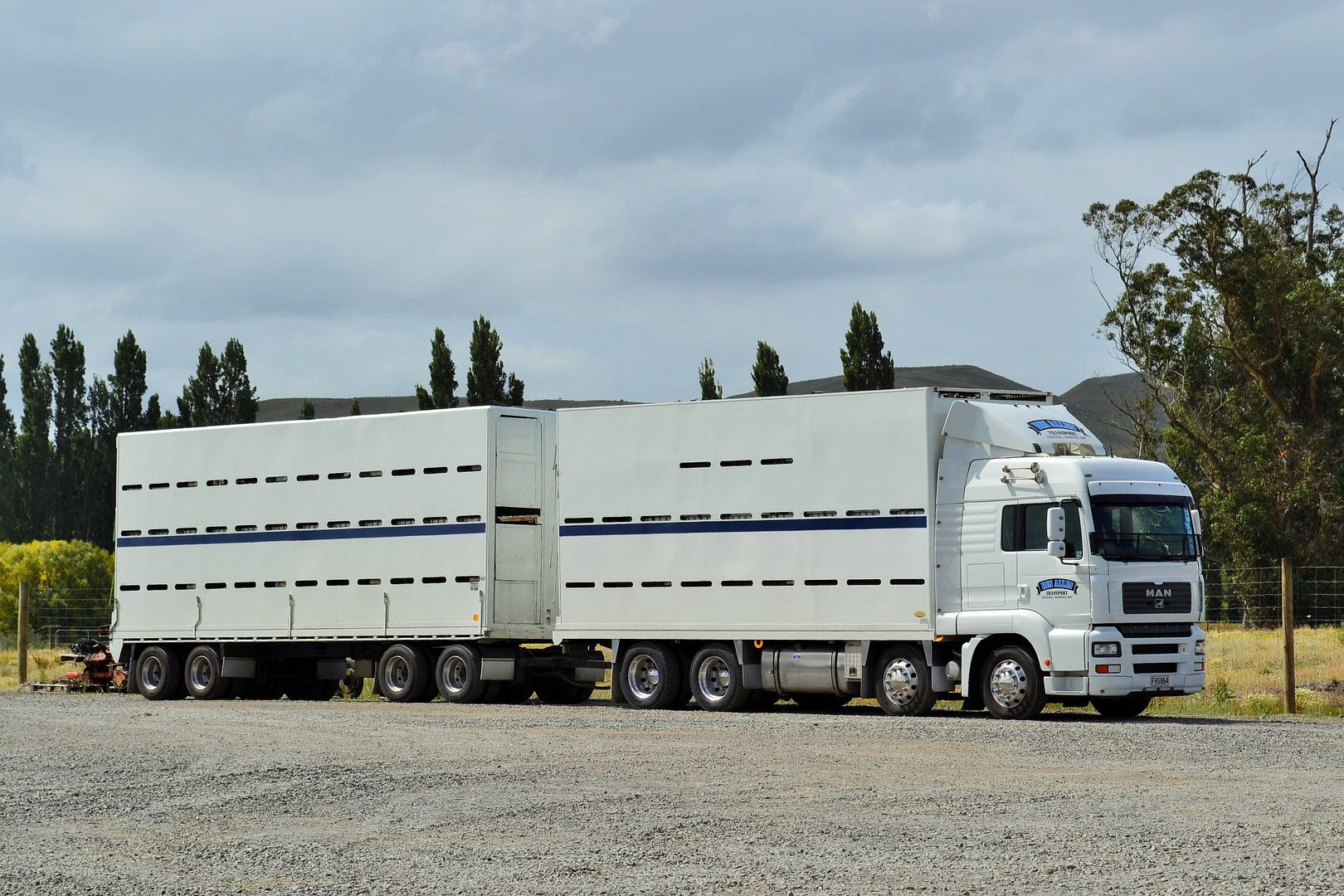 Ben Allen's MAN 26.480 looks clean in shining white at Waipukurau.
A check of the rego reveals this previously belonged to Hawkins River Transport from Darfield in Canterbury and was painted bright yellow.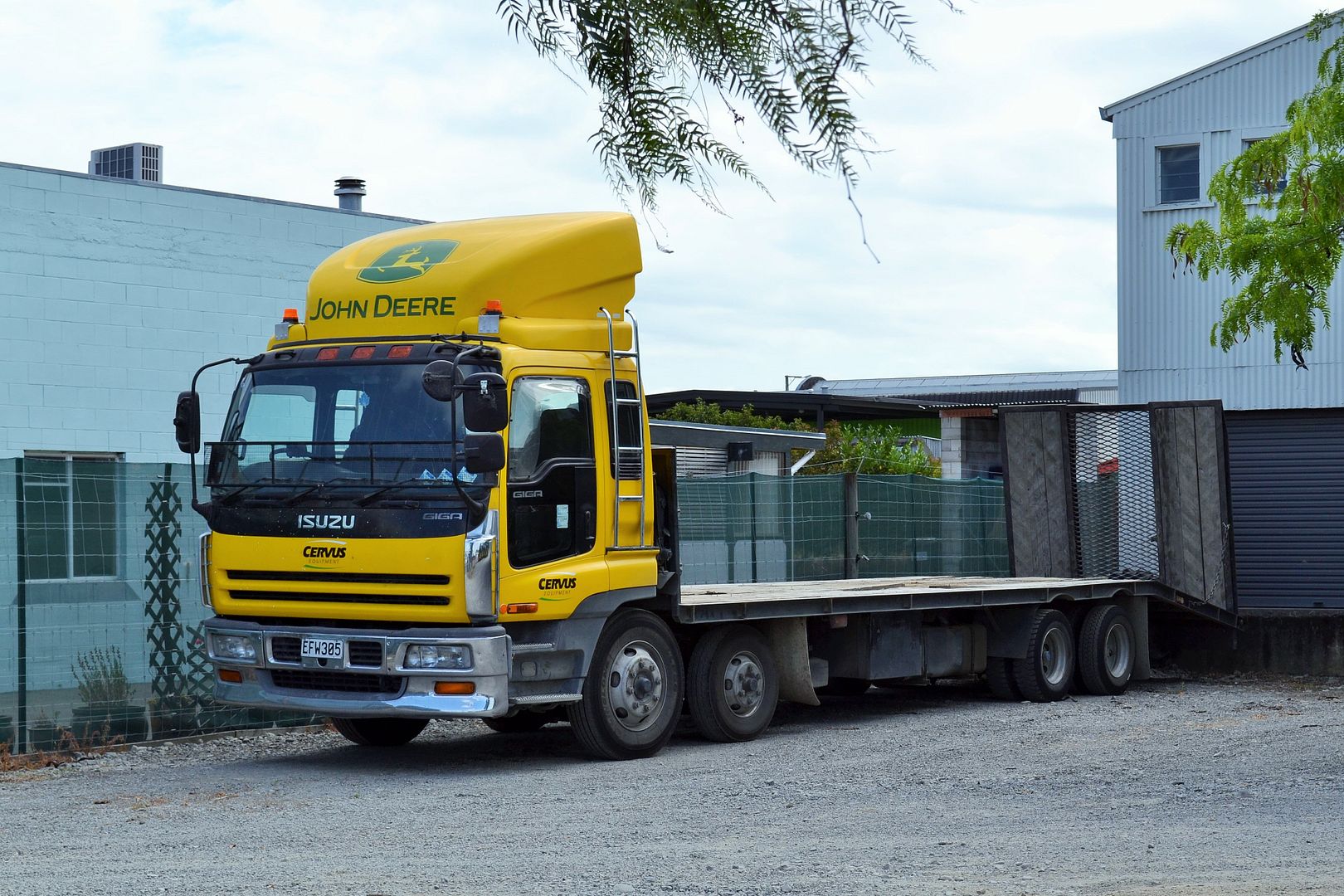 The John Deere dealer at Waipukurau has this low deck 8 wheeler Isuzu to move his tractors about.
A sea of green in Stephenson's yard at Waipawa.
4 Freightliner Argosys and the rest were Isuzus as far as I could tell.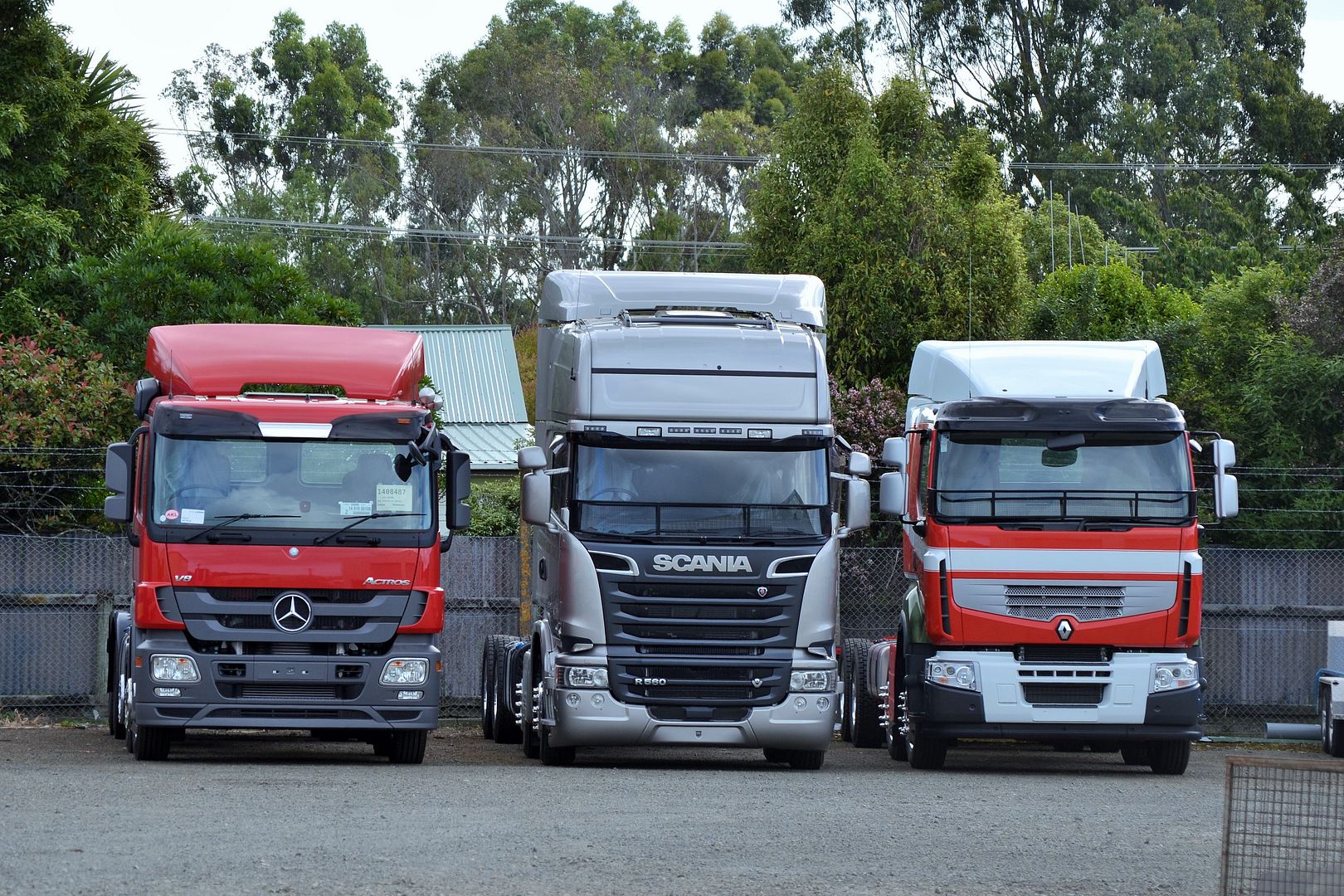 Brand new Mercedes-Benz, Scania and Renault await bodies at Jackson's in Pahiatua.
New KW also awaits a deck in the same yard.