Unknown photographers' works from the UK.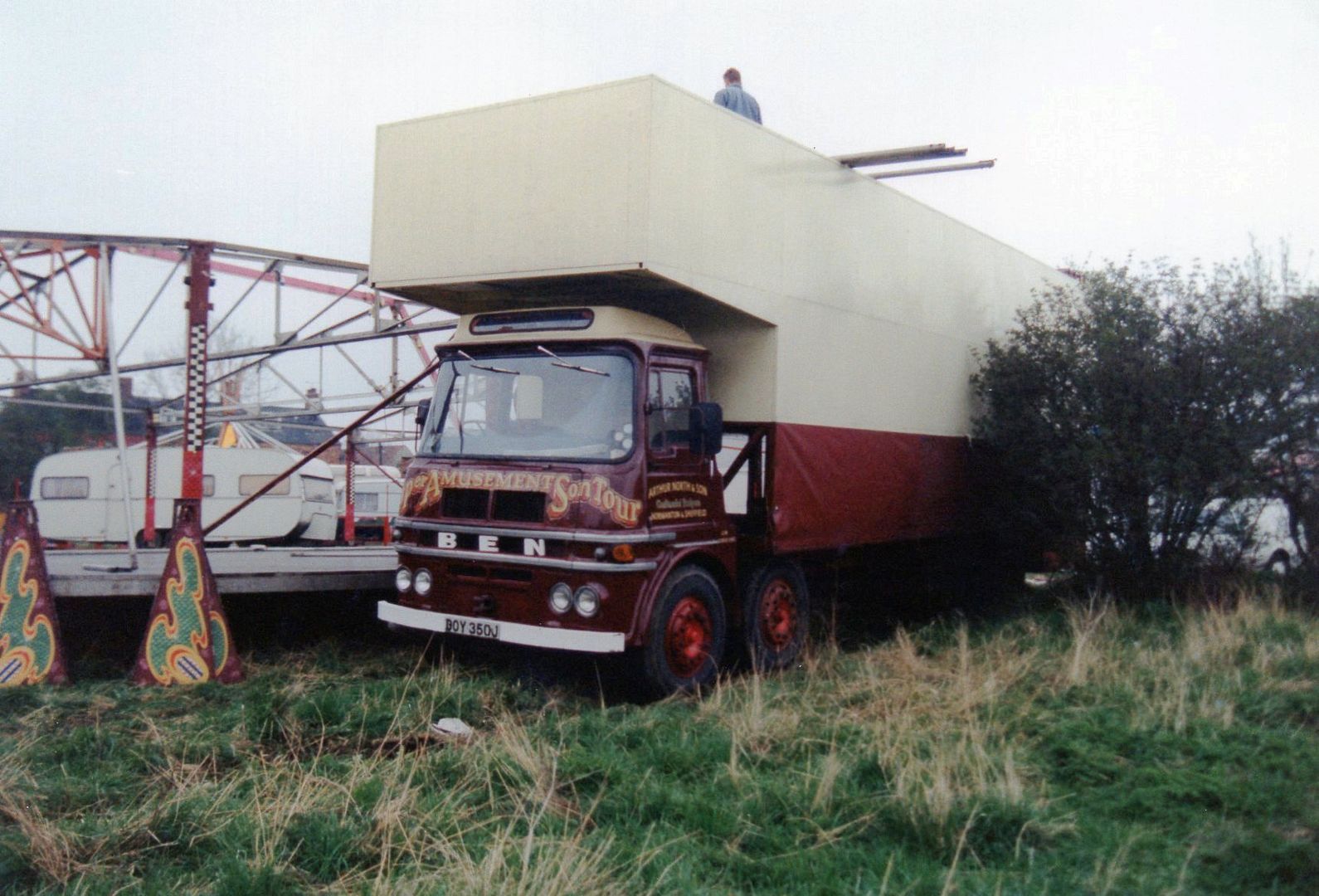 ERF LV 8 wheeler has become a circus truck in its later years.
Note the letters across the front don't spell E R F.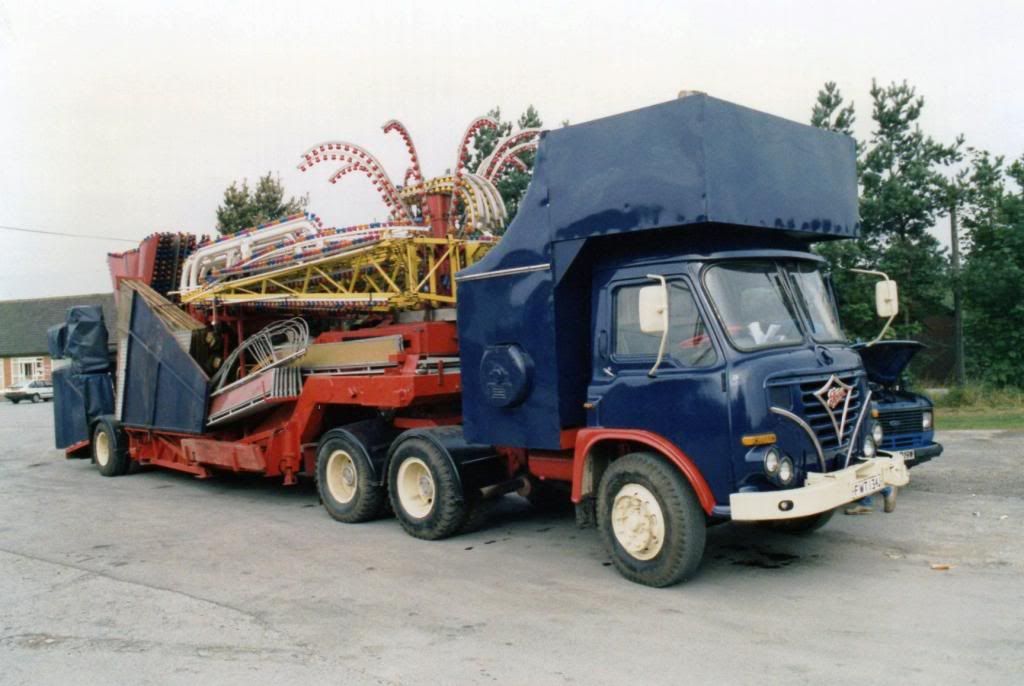 Foden's S39 cab must have been one of the first British trucks with a full width cab door, instead of the narrow door necessitated by the wrap around windscreens which were a popular styling feature in this era.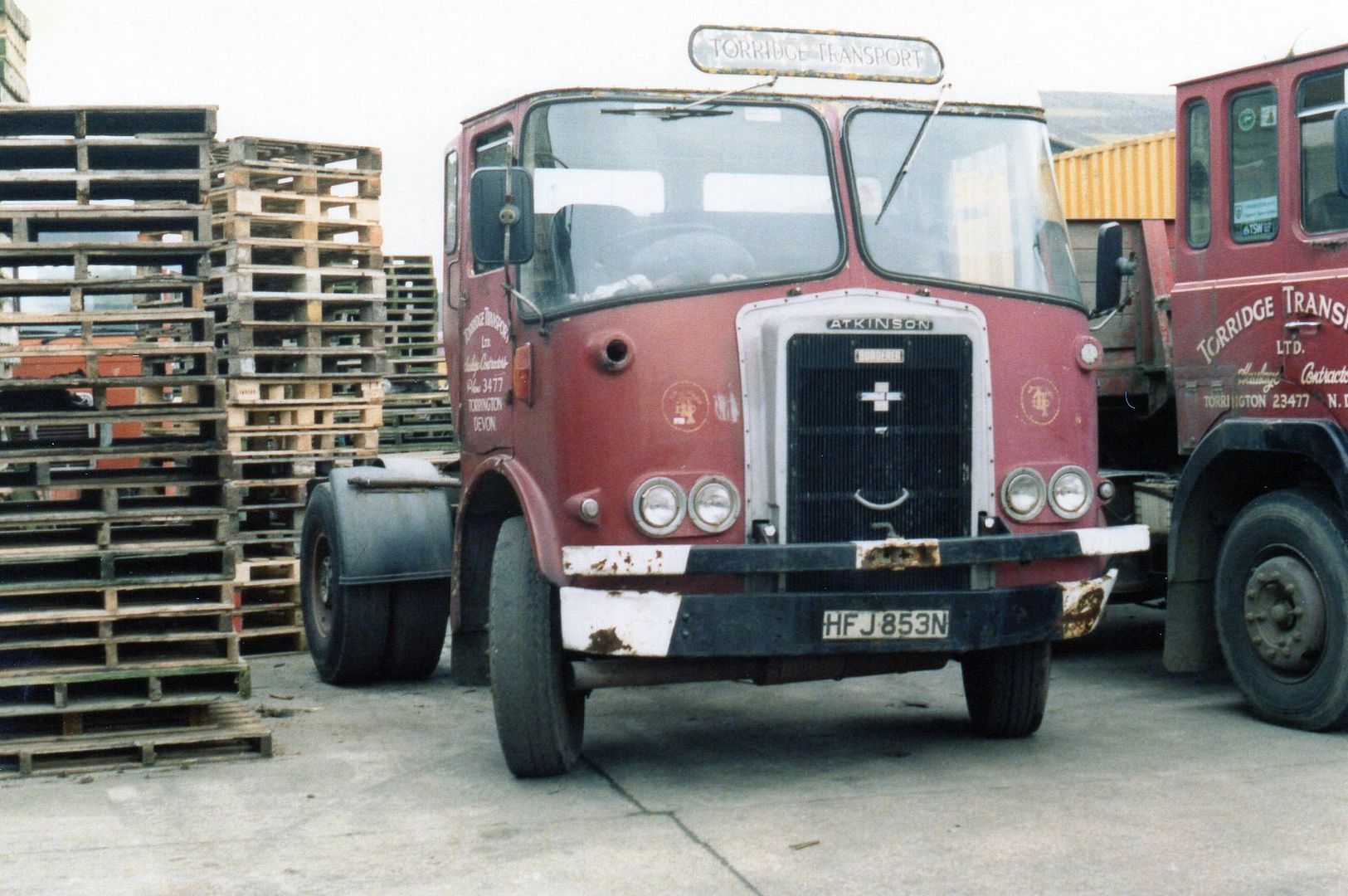 Cummins powered Atkinson Borderer demonstrates exactly what I was referring to in the last photo.
It appears to be being used as a yard tractor for Torridge Transport, Torrington Devon.
F89 Volvo looks to be rigged as a tow truck.
F89s were fitted with the 12 litre 330hp engine as opposed to the F88s 10 litre 275hp.
The larger power plant left very little space in the RH side of the cab, so they only came in LHD.
There was also a 290hp F89 (in RHD ) developed solely for the UK market as a stop-gap measure until the F10/F12 range was released.
In NZ we only had the G88 ( before the F10/12) which had the set forward front axle and trilex wheels.
I have seen one F88 in NZ towing a circus trailer, but didn't manage to get a photo of it.
There was also a G89 model ,but I don't know what market these were intended for, as of course they had the 350hp motor along with the forward set front axle.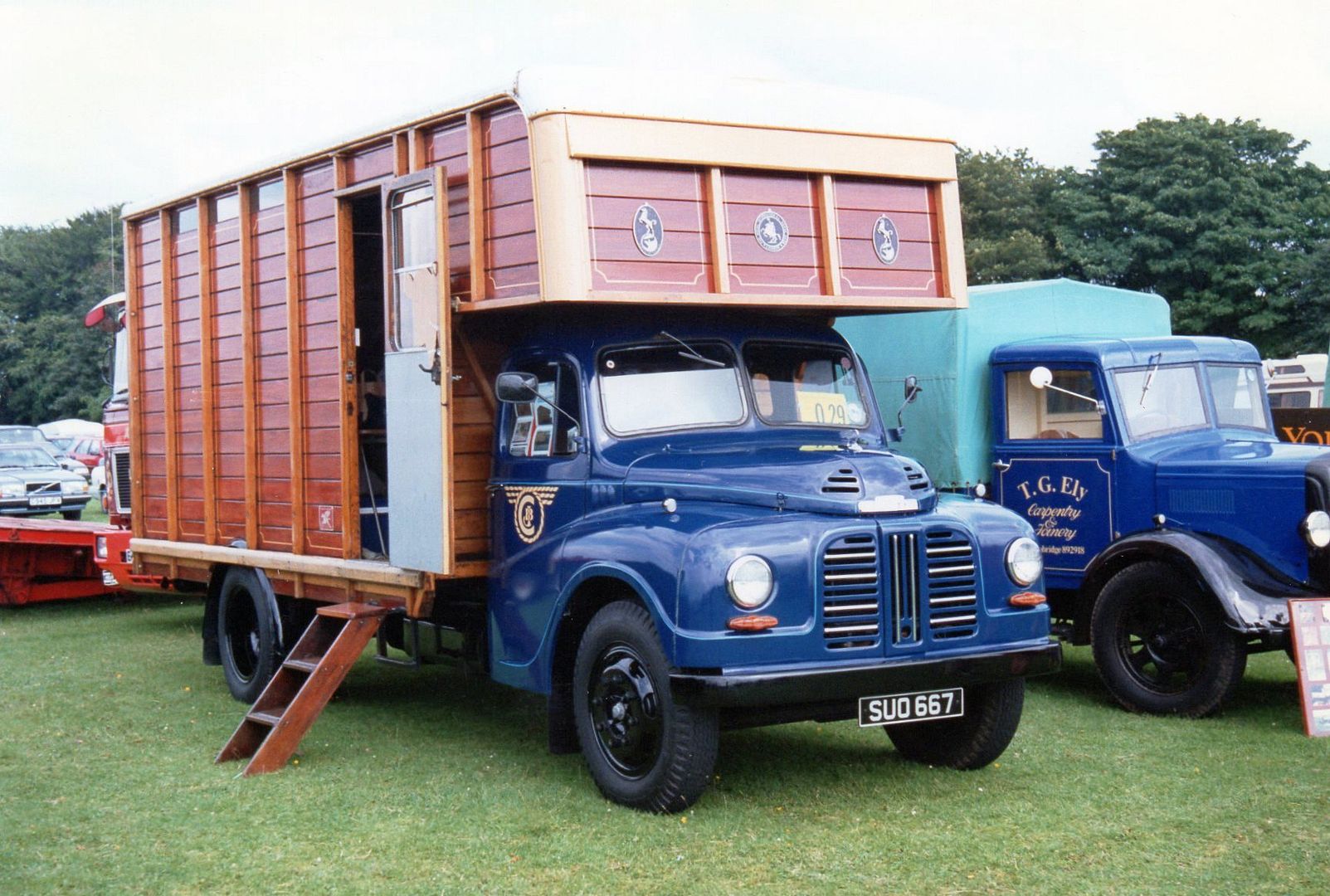 The Cook's Transport Austin Loadstar from 1955, is well known on the restored truck scene.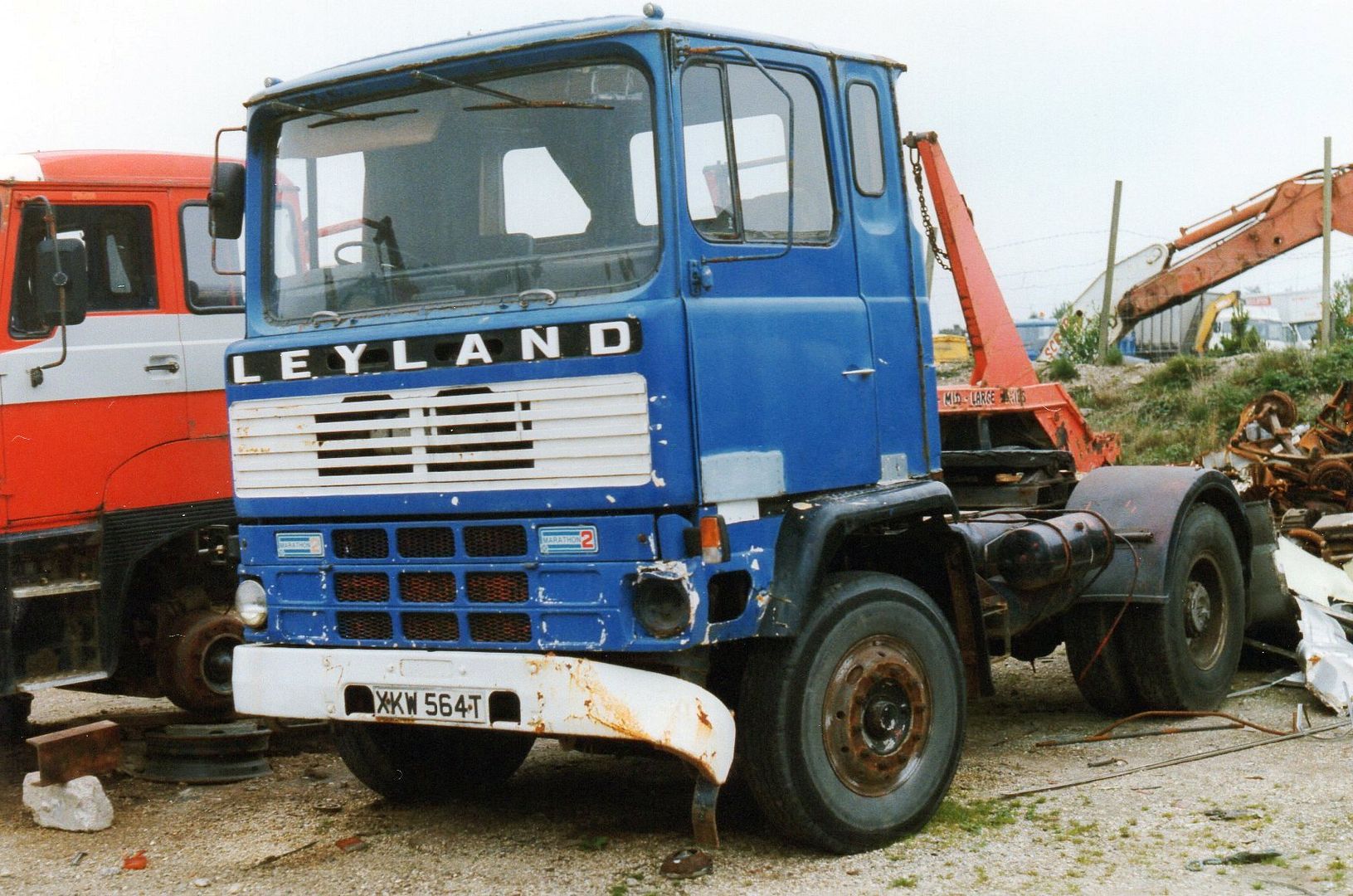 The Leyland Marathon used an elevated version of the Ergo-matic cab.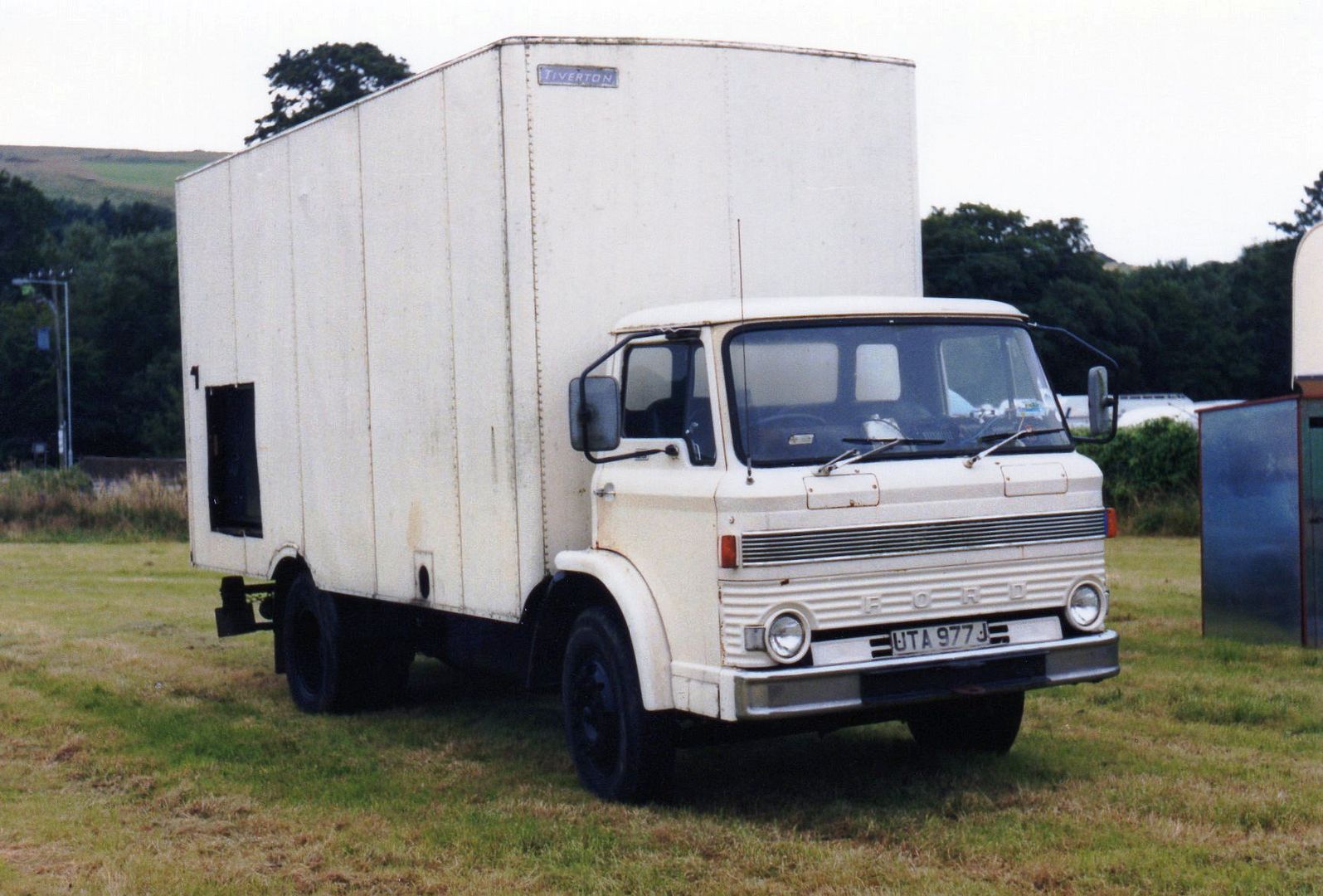 Large vent in the side of the body suggests this D series Ford may seeing out its days as a generator truck for a circus or the like.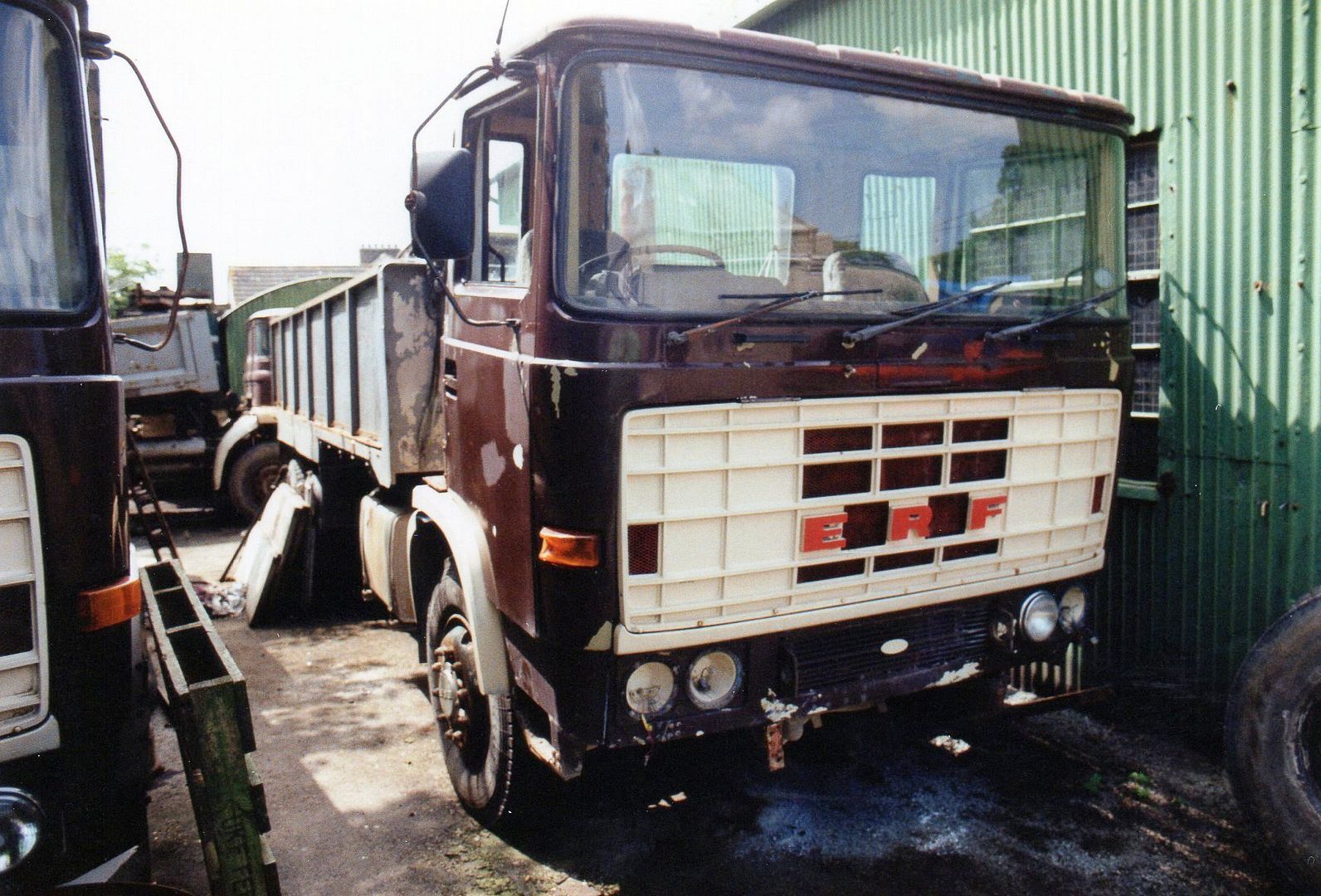 B series ERF doesn't looked to have moved for a while.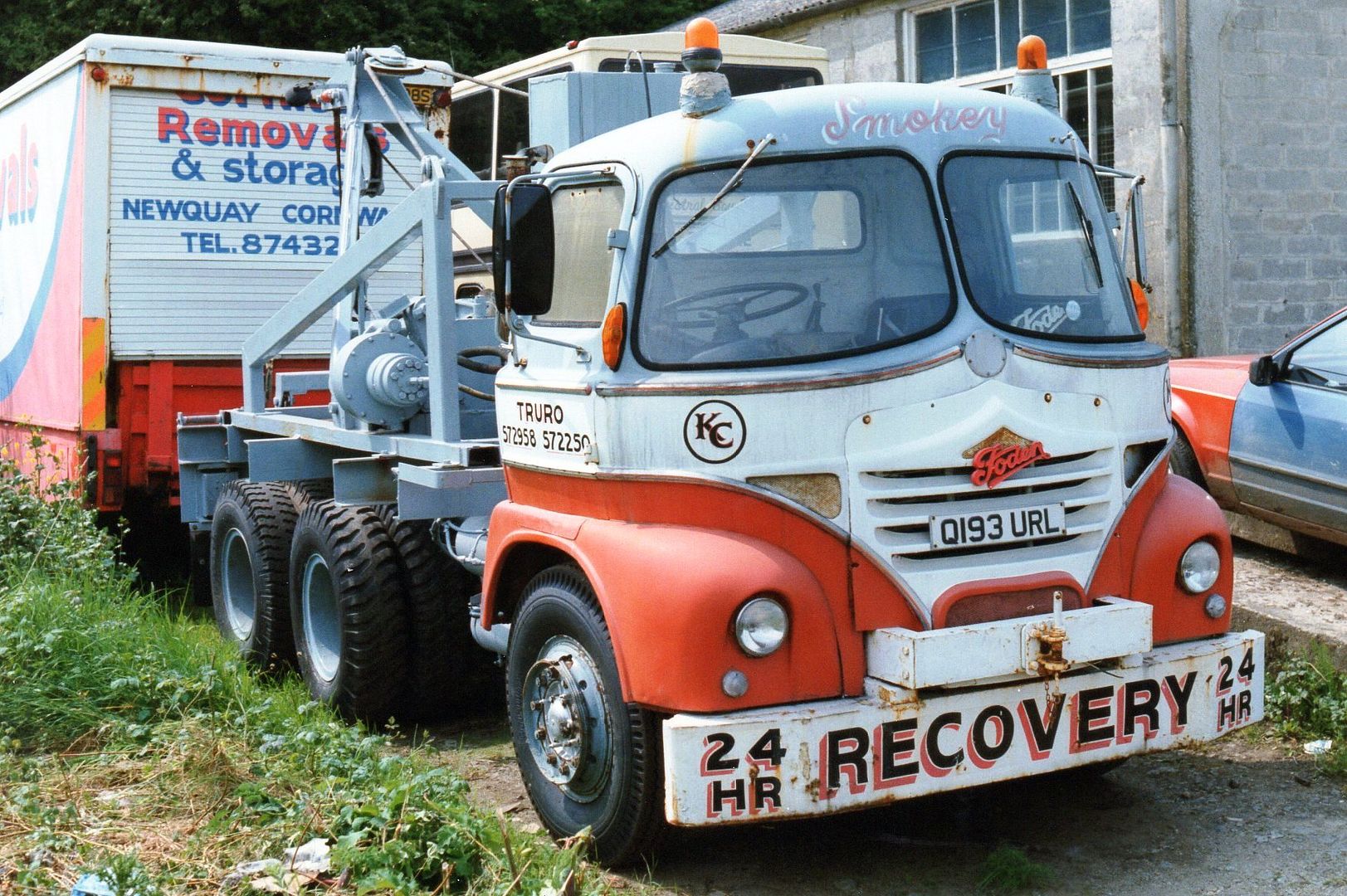 Foden's S21 cab was certainly distinctive.