More from the UK collection. Photographers unknown.
Heanor Haulage specialized in heavy haulage and had a fleet consisting mainly of Volvos modified for the heavy haulage business. This F16 Globetrotter is on the road operating as a ballasted tractor.
Another F16 Globetrotter, this time operating in tractor and semi-trailer form.
The angle of the wheel on the second axle suggests it probably self tracks.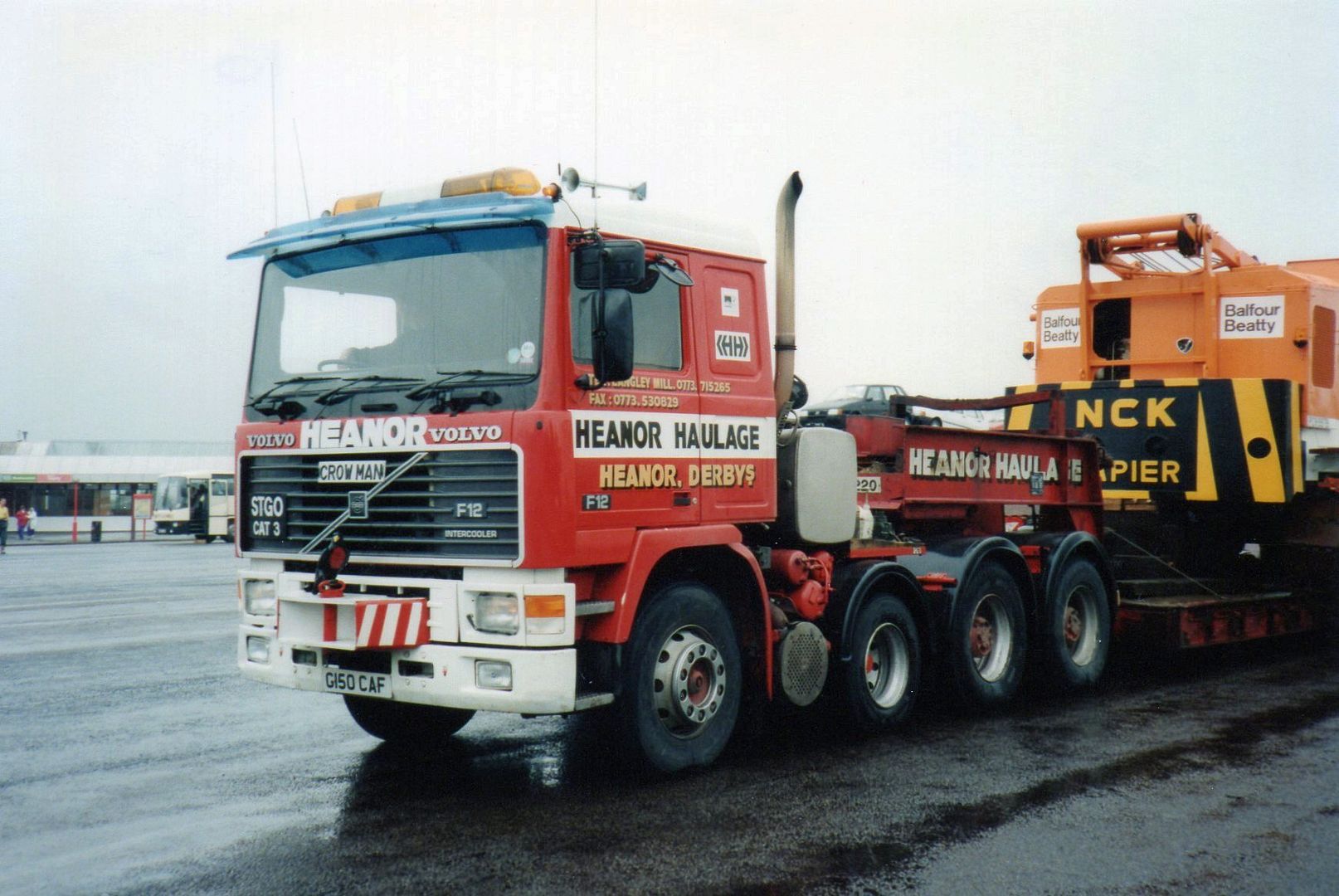 F12 this time with the low top cab.
Heanor Haulage is based at Heanor in Derbyshire.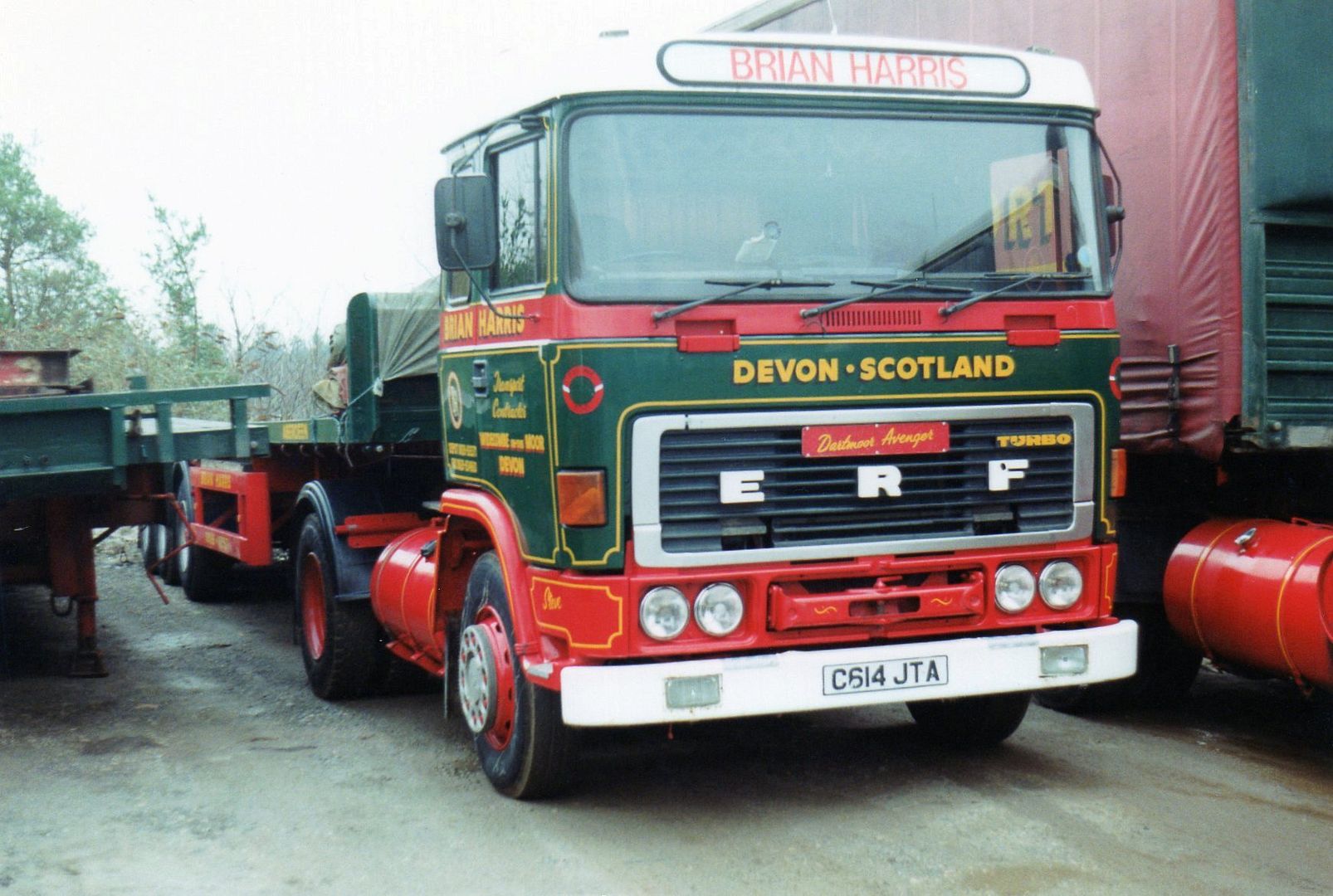 The Brian Harris fleet from Widecomb-on-the-Moore in Devon appeared to consist of only ERFs.
Very smart units with traditional pin-striping.
This is a C series.
An E series tractor with curtained trailer.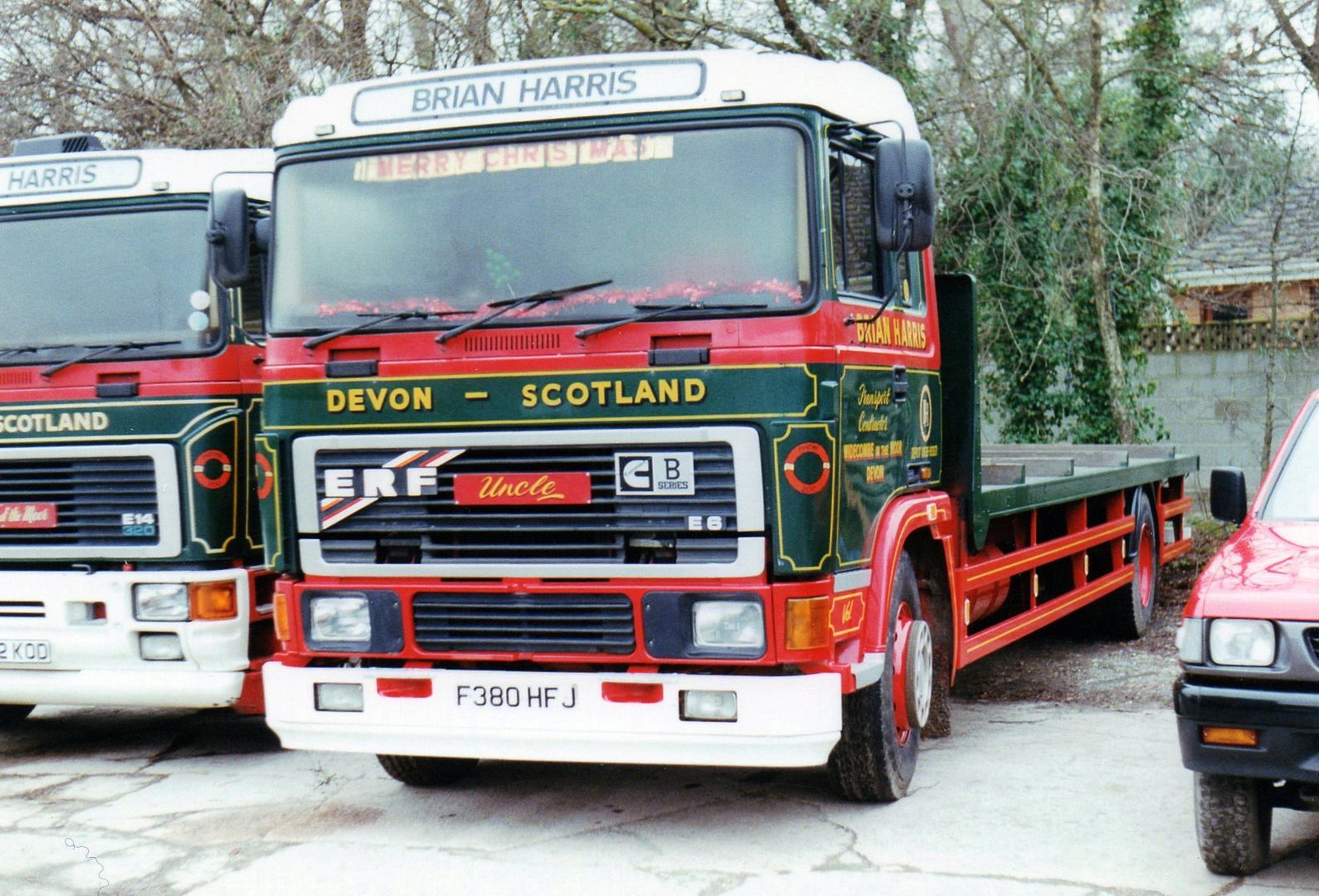 Another E, but this time a rigid flatdeck.
A C series again, but this time in blue instead of the usual green.