More UK snaps from the cameras of others.
Taunton Trucks of Taunton in Somerset had this T45 cabbed Scammell with 400hp for its recovery missions.
Taunton Trucks is still the DAF dealer in this area.
A Volvo FL7 8 legger of Radfords of Cullompton in Devon.
Hazell & Jefferies of Pangbourne, Berkshire offers a complete civil engineering service.
This old bitumen tanker is a B series ERF in 8 wheel guise..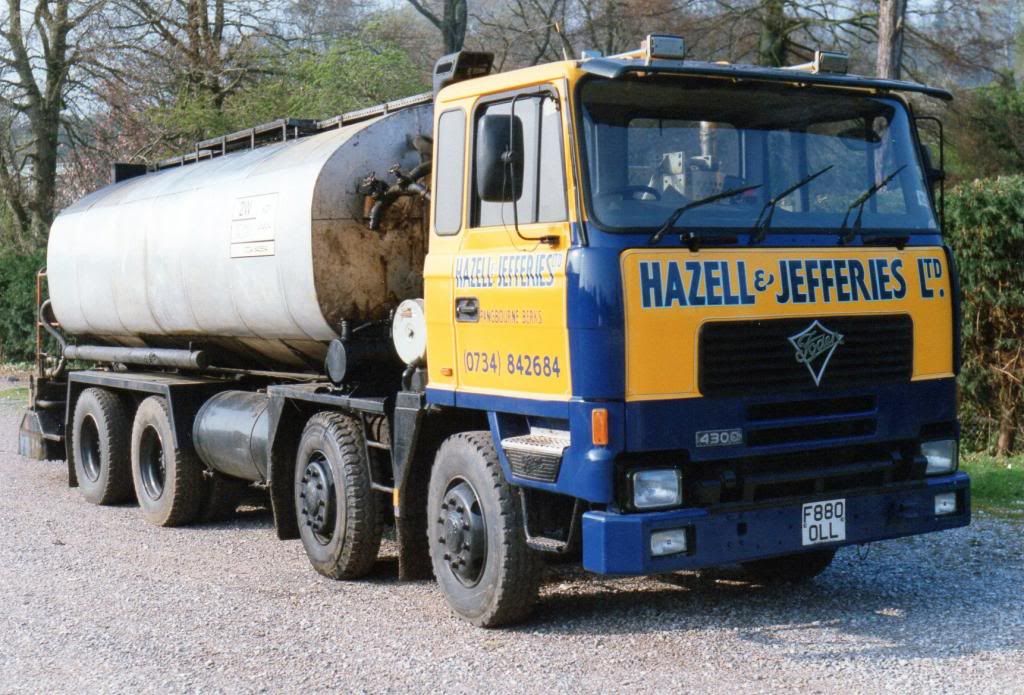 From the same company is another 8 wheeler; a Foden 4300.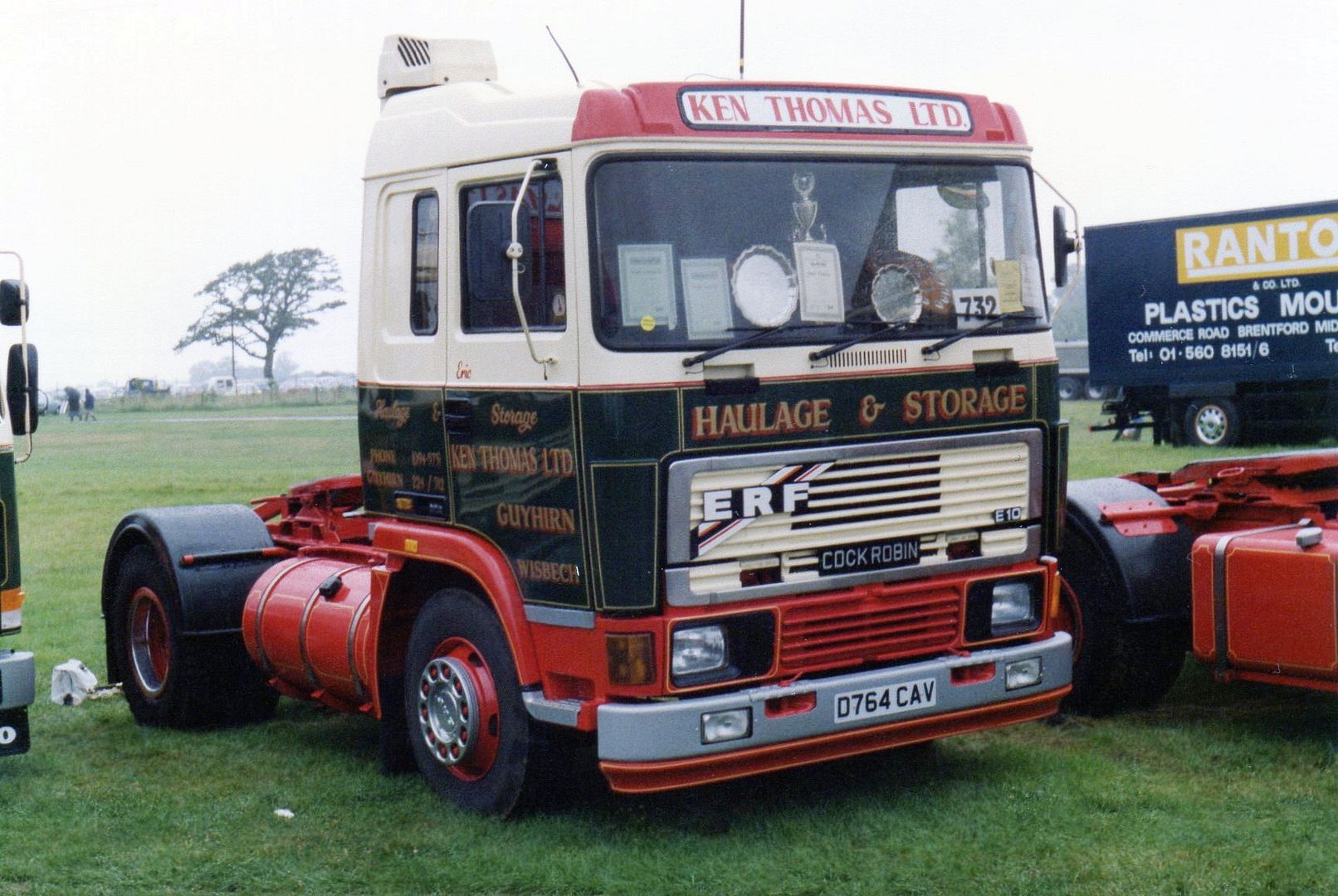 Guyhirn; a small village near Wisbech, Cambridgeshire is the home of Ken Thomas Ltd.
This ERF E10 (Cock Robin) appears to have won some trophies.
Another Ken Thomas rig is this beautiful old Atkinson 8 wheeler.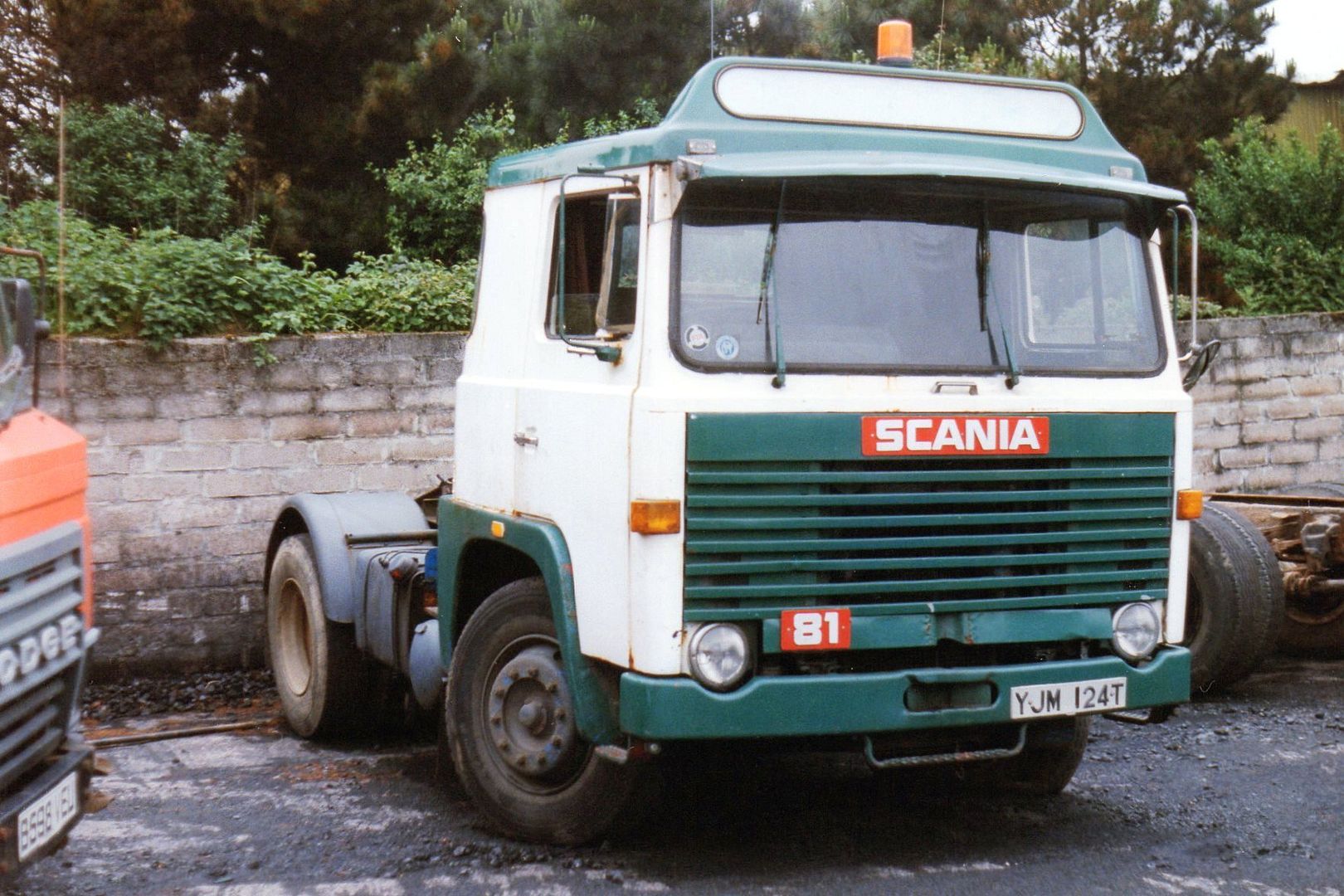 Scania LB81.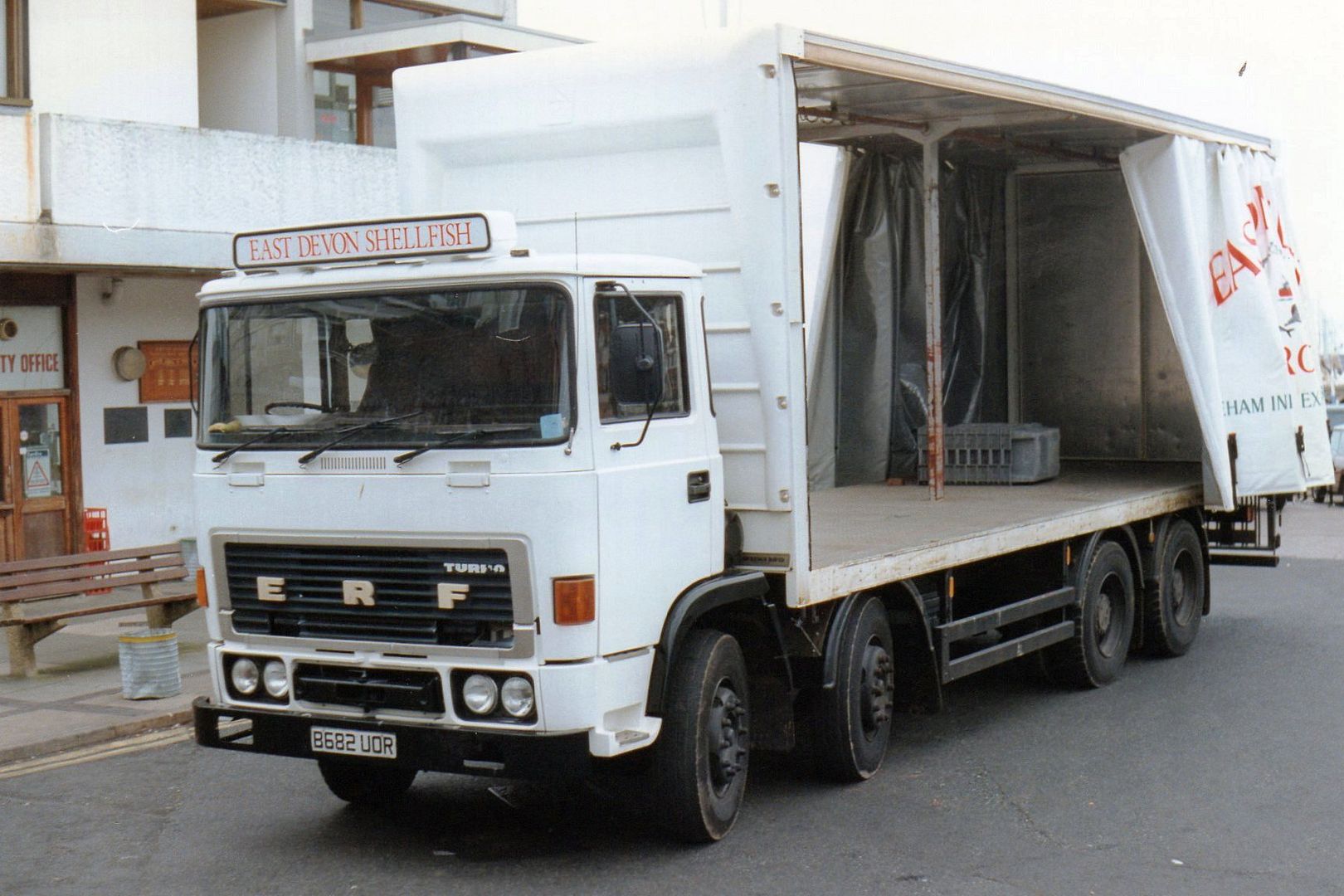 Exmouth in Devon is the base for East Devon Shellfish and their ERF C series 8 wheeler with curtains.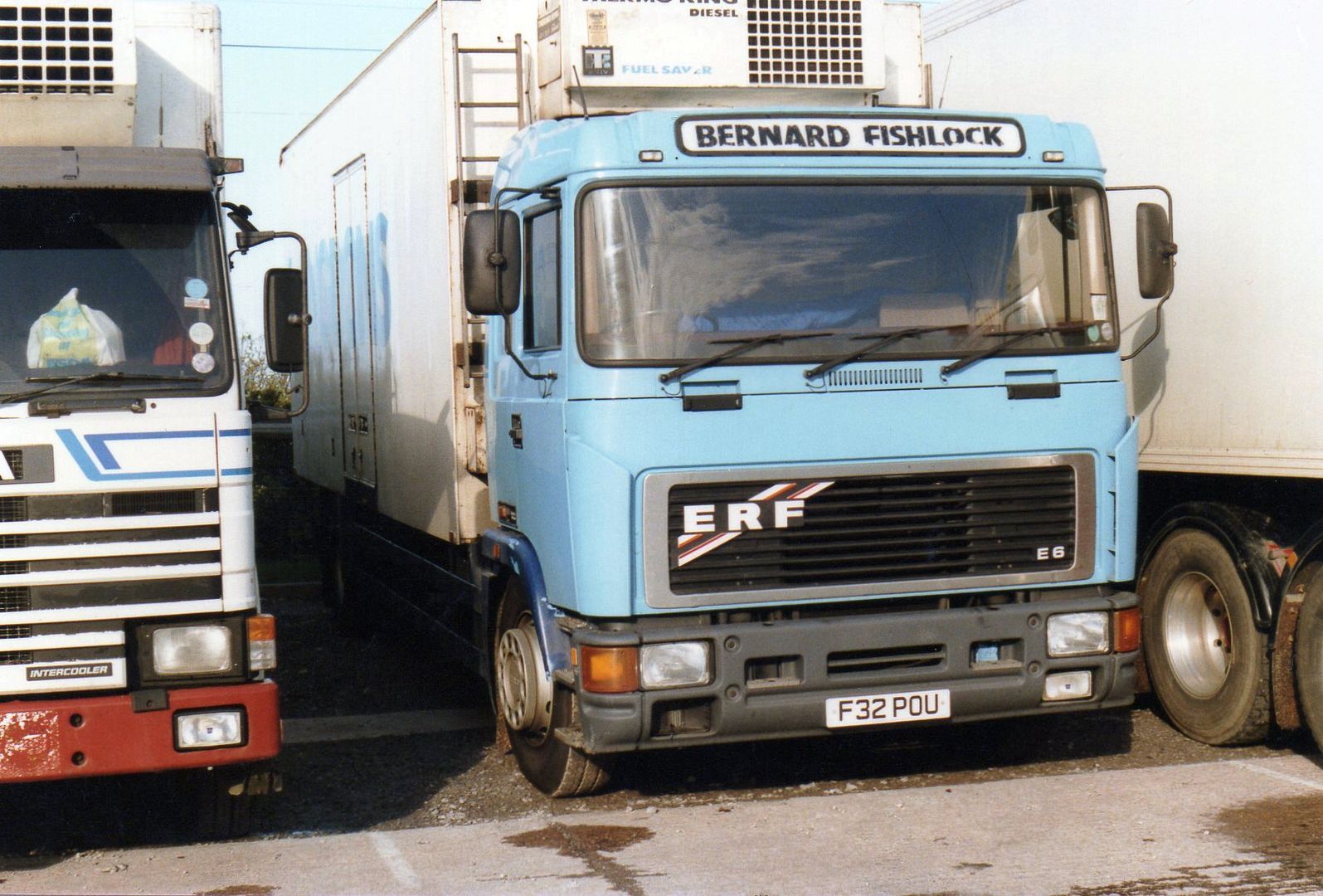 Bernard Fishlock obviously carries refrigerated products in his ERF E 6.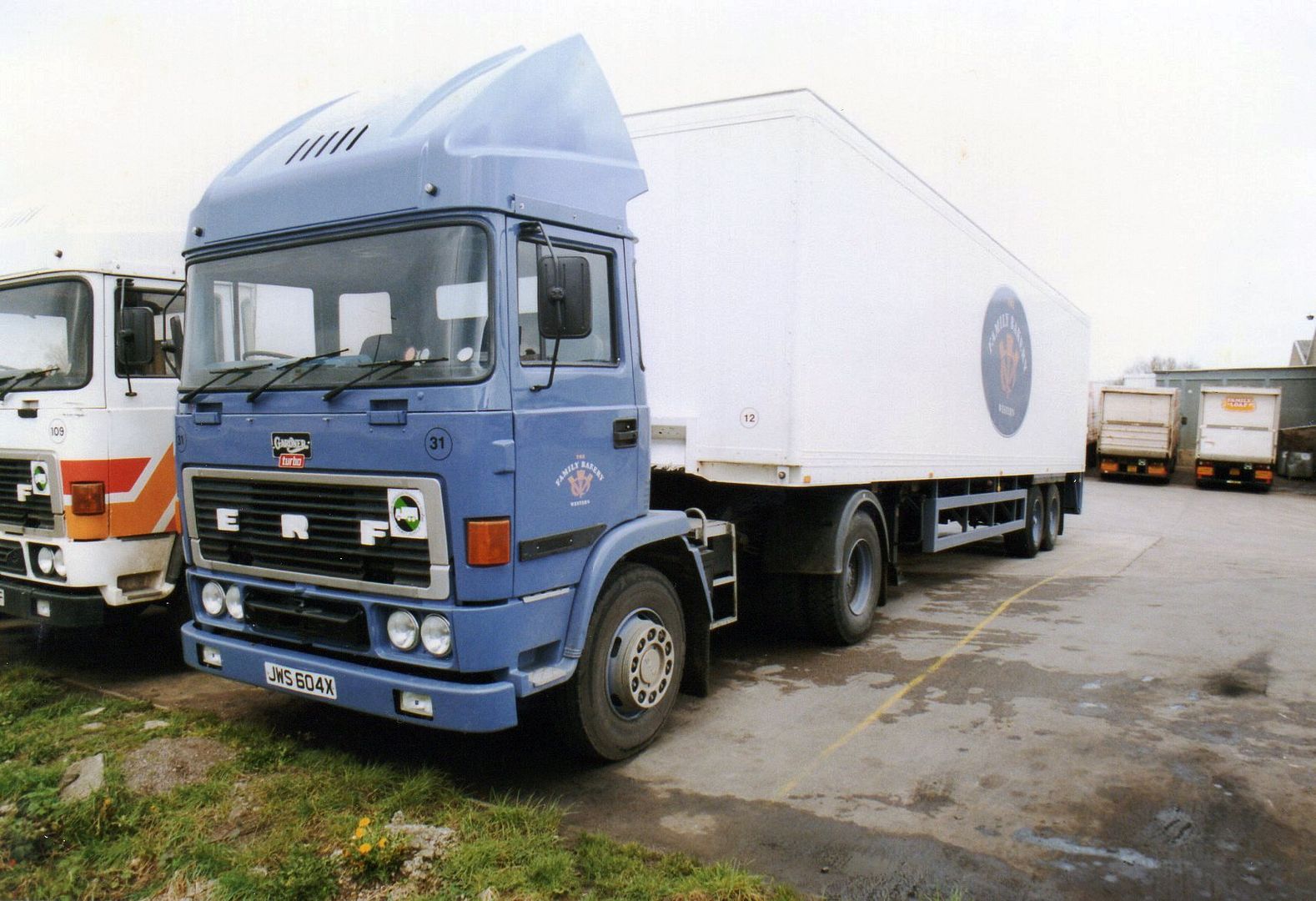 ERF C series with Gardner power and what appears to be a genuine ERF accessory "top hat", hauls for the Family Bakery.
I've never seen one of these on this side of the world, a Troner TX 360 1236.38 from the Spanish Pegaso stable.