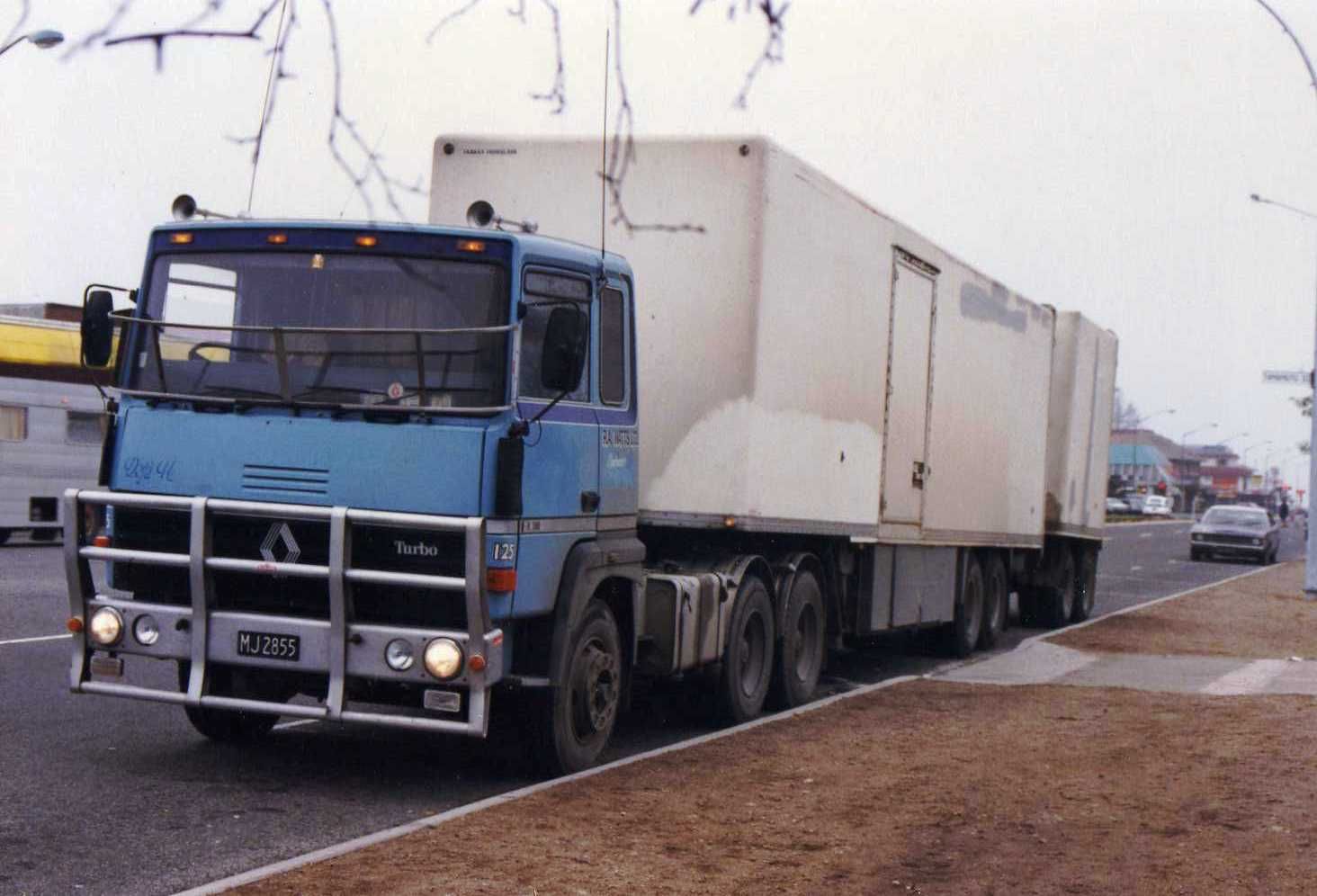 I received a comment about one of my earlier posts stating how the Renault R310 looked exactly like a Ford Transcontinental. Compare these two pictures and you will see that apart from badges and some trim, they are, of course, the same.
The cab was originally a Berliet design which came in to Renault's hands when they took a share in the ownership of Berliet in the mid 1970s. Ford spent a lot of money developing the heavy duty H series (Transcontinental) and developing a new cab was probably just an unnecessary expense when there were already excellent cabs on the market.
The Renault cab was big and roomy and suited their needs. I think Ford's version may have been mounted a little higher on the chassis to make room for the big Cummins underneath.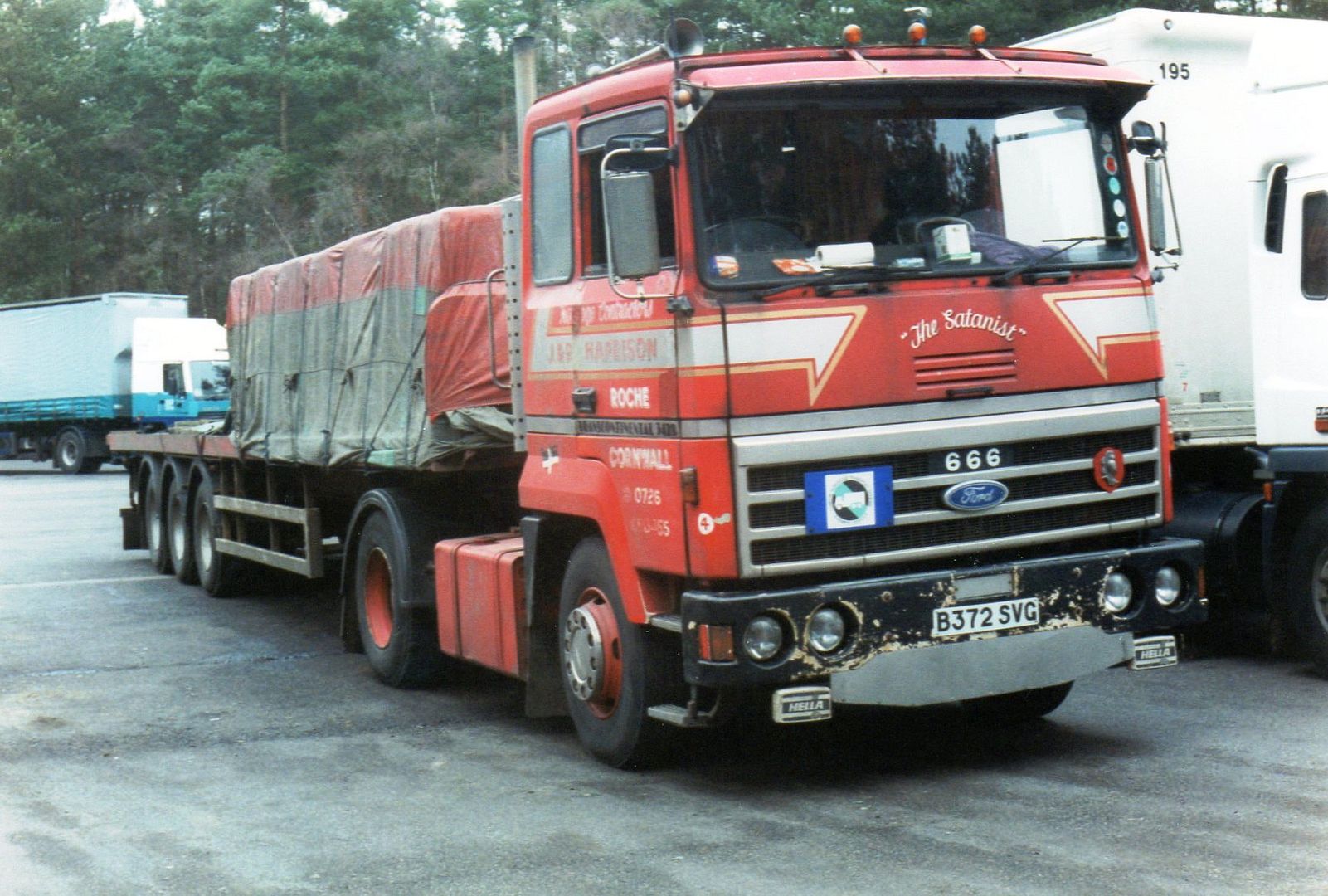 This is a Ford Transcontinental from my collection of UK photos from unknown photographers.
Of course, cab sharing is nothing new. Saviem shared their largest cab with MAN and so it also appeared on products of associated companies of MAN, like RABA and Roman.
Saviem's G model cabs also appeared on some Renault and Mack models.
In the 50s Leyland, Dodge and Thames shared cabs on their bonneted models, although this is not as obvious as each company shaped their own bonnets.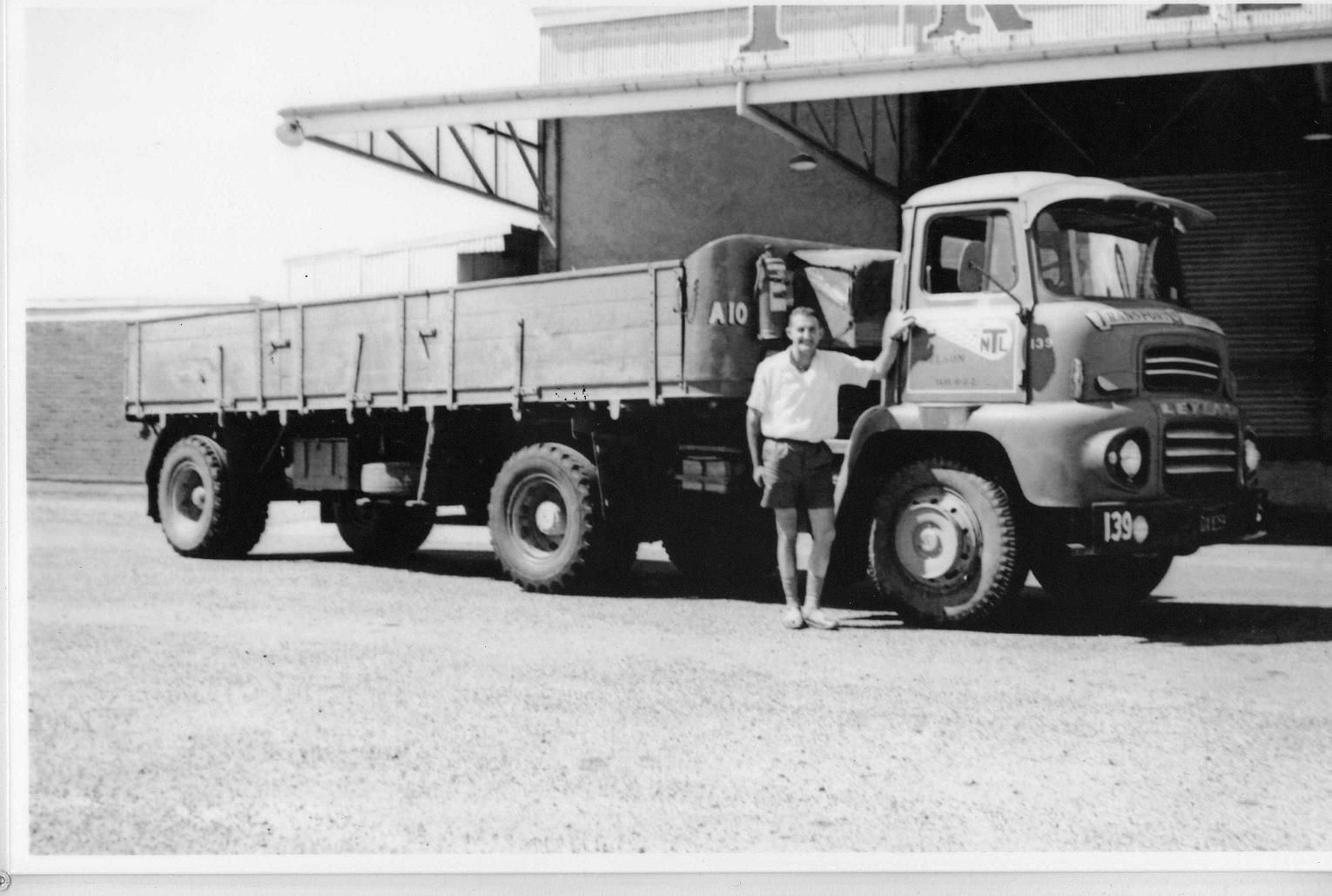 The LAD cab was so-called because it was used by Leyland, Albion and Dodge (seen here on a Leyland Comet), but it was also used by Scammel on their original Trunker and....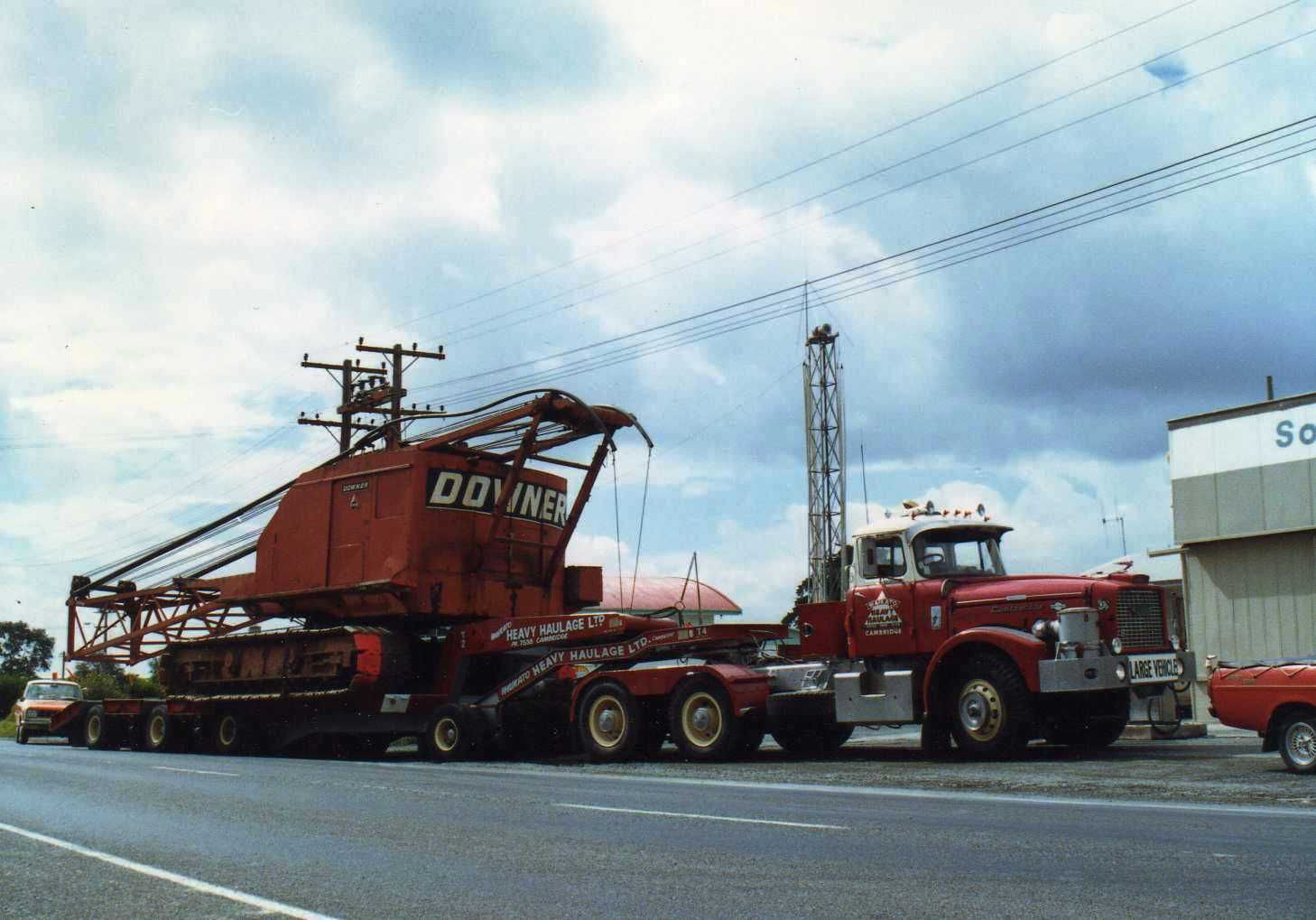 ...on the Contractor, when a crew cab wasn't required.
In the US Mack shared their cabs with...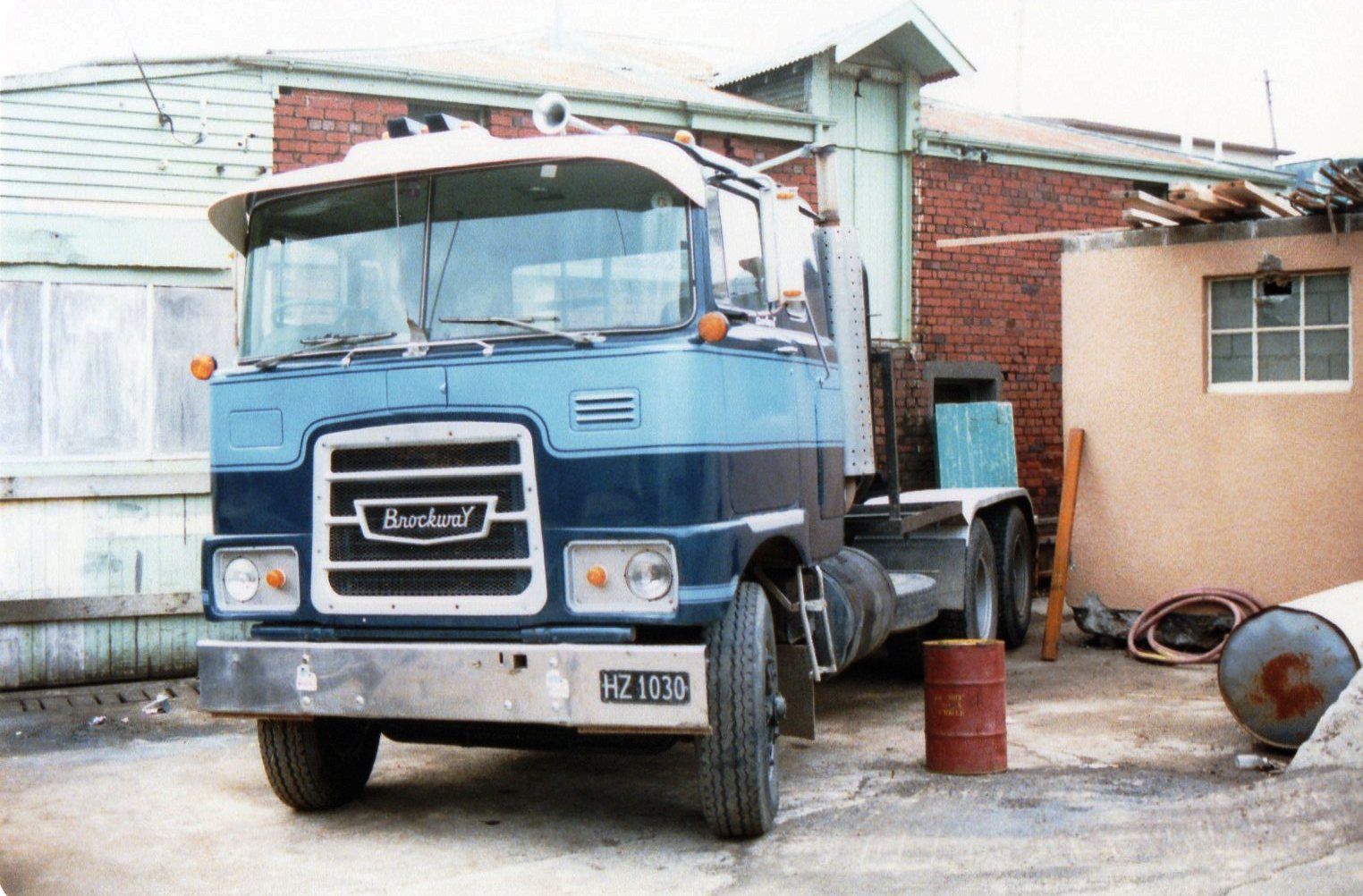 ....Brockway.
This wasn't surprising as Brockway became a division of Mack in 1956. Although Brockway did remain independent for many years after this. They may have used their cabs, but only offered Cummins, Caterpillar and GM (Detroit) power plants, but never Mack.
The model shown is an example of Brockway's first cab-over, released in 1963.
Around this time they also began using Mack R series cabs on their conventionals .