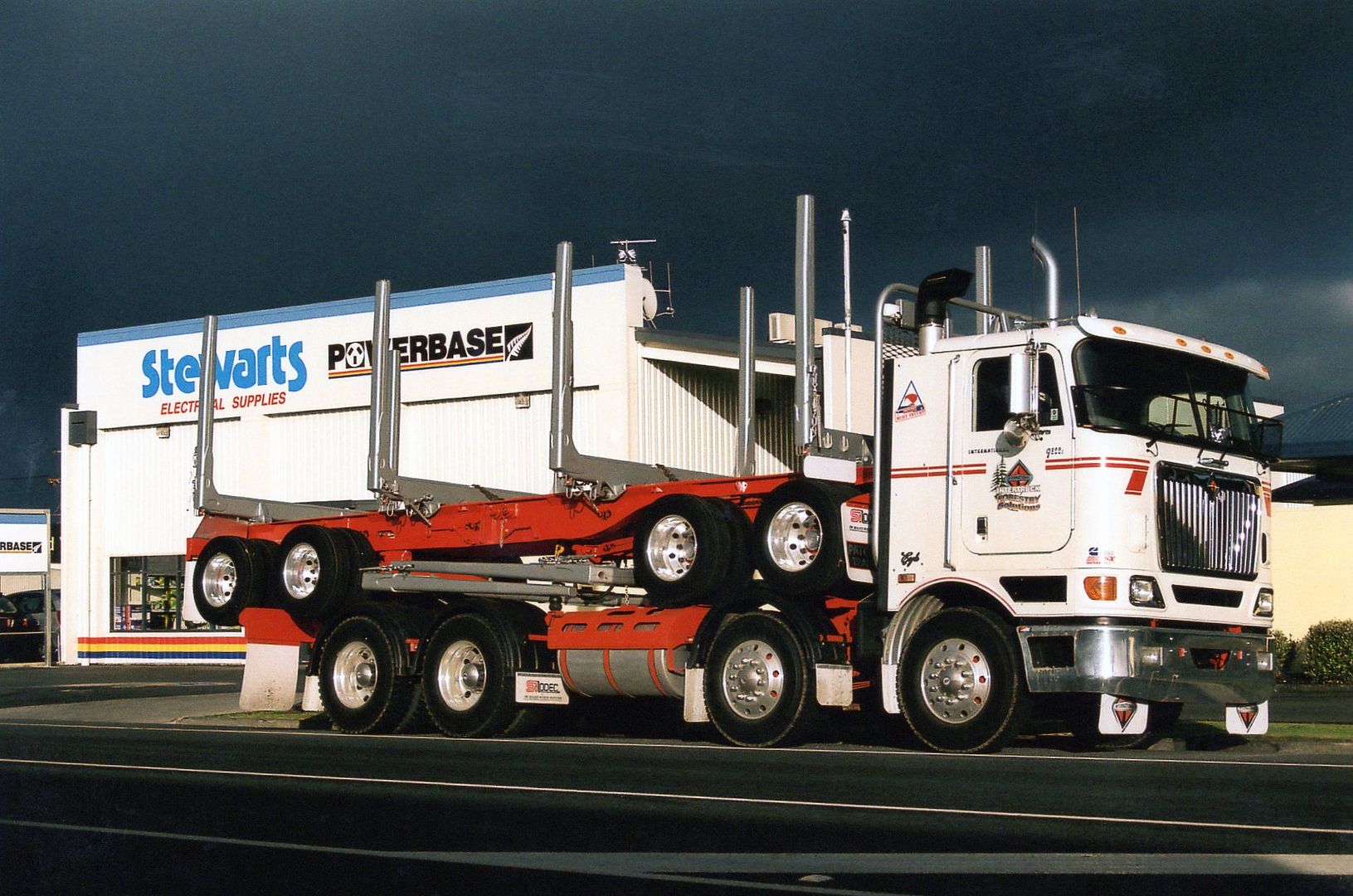 Brand new 2008 International 9500i of Intertruck Forestry Solutions parked in the early morning sun,at Masterton, with an approaching southerly storm only minutes away.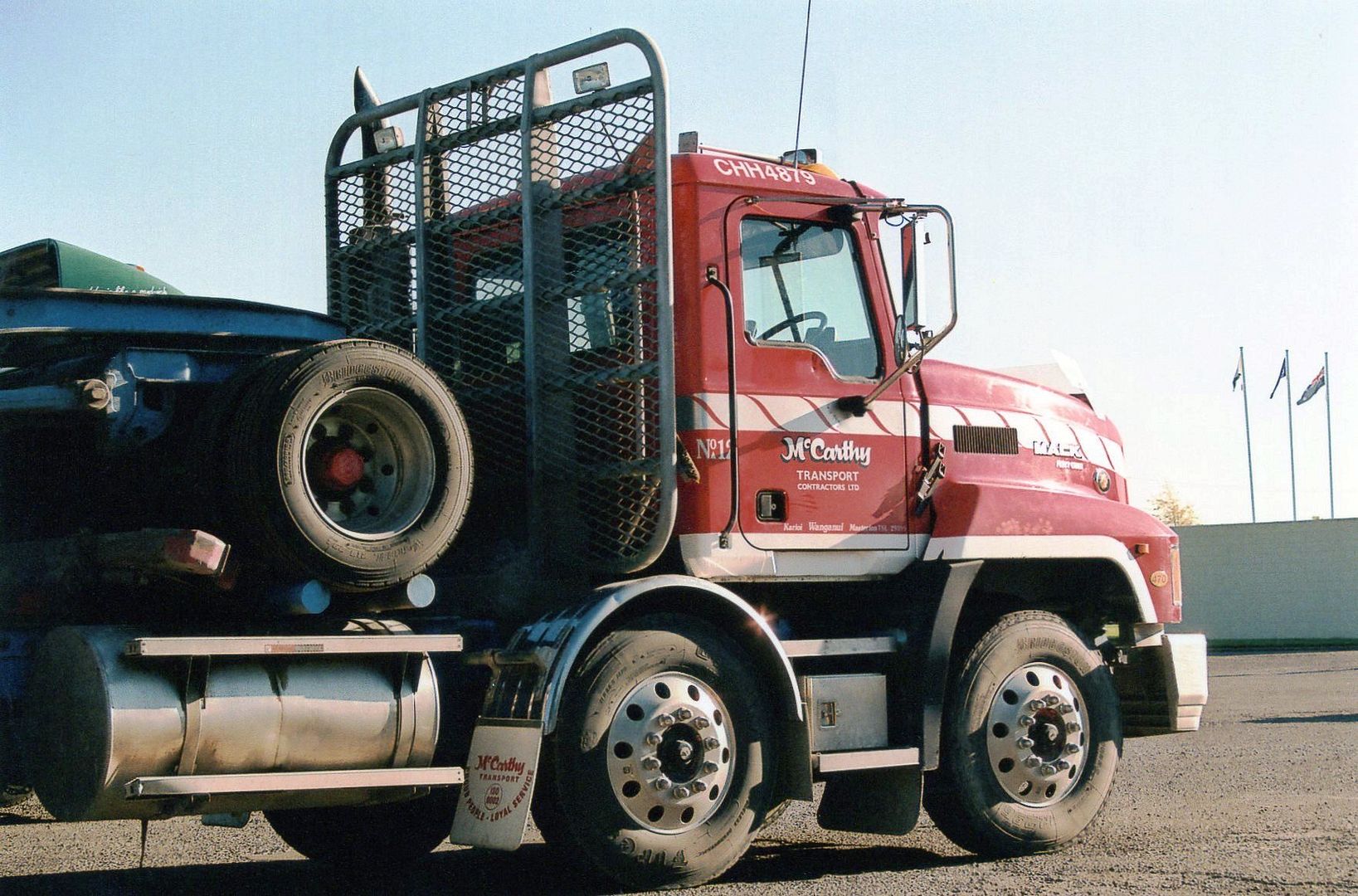 Mack Powerliner of McCarthy Transport at Masterton's Solway Park Motor Inn.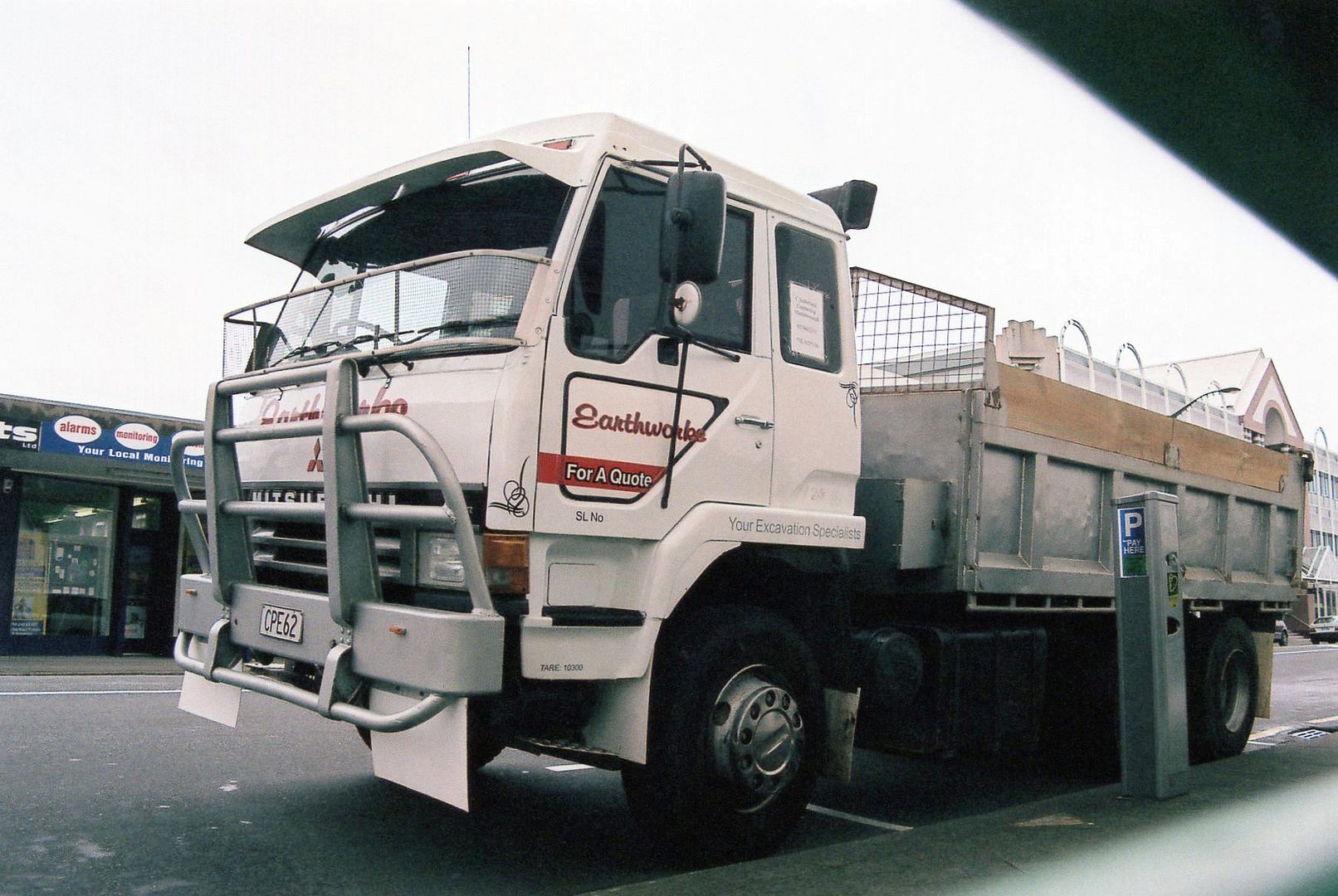 This 1989 Mitsubishi FV418 of G. Sutherland is parked in Lower Hutt's main street.
Japanese used import Isuzu Giga "Chinese 6" at Eastbourne.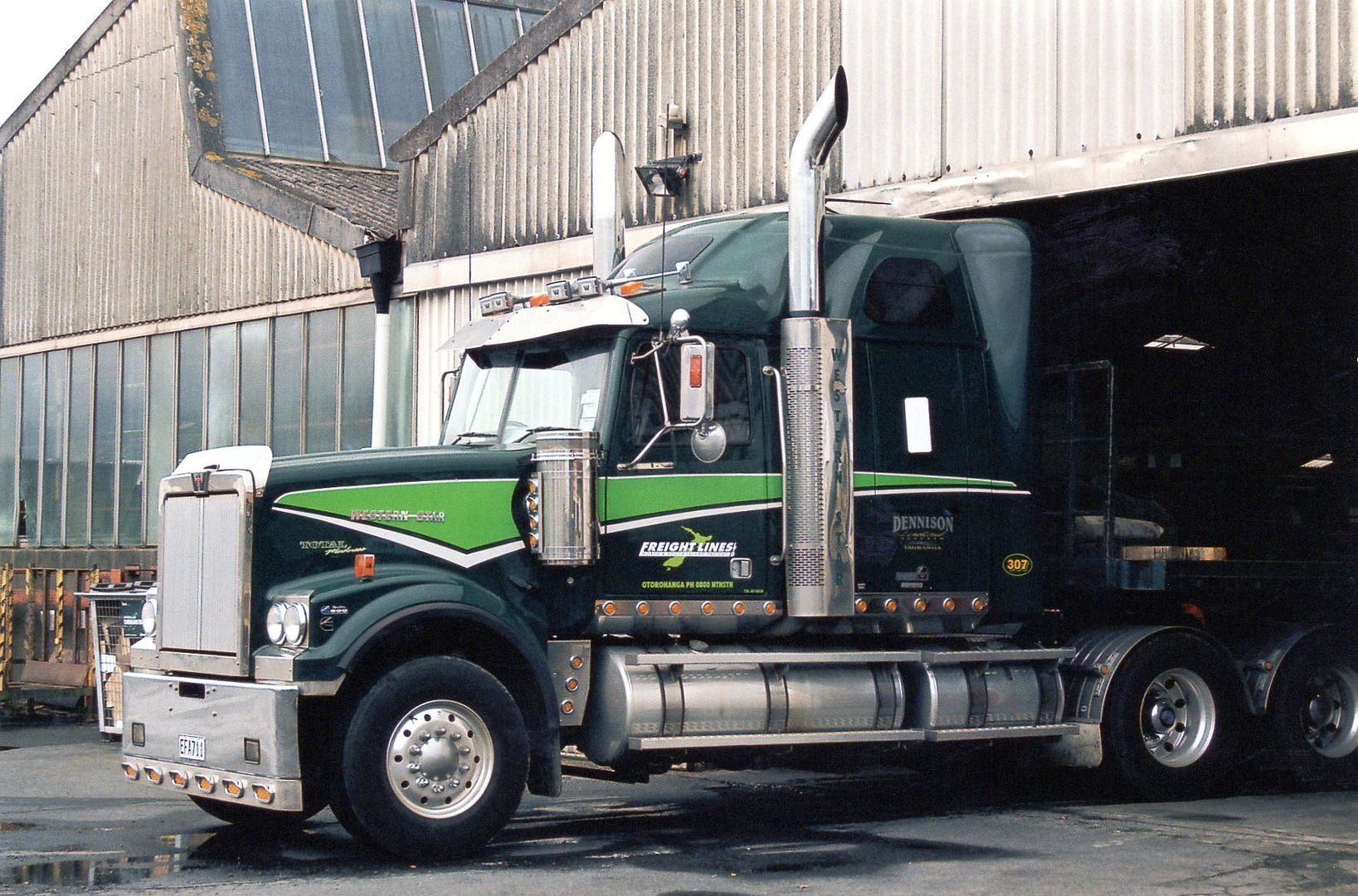 Huge exhaust stacks won't fit through that doorway.
2007 Western Star 4964FX of Dennison's is loading or unloading at Southward's factory in Seaview.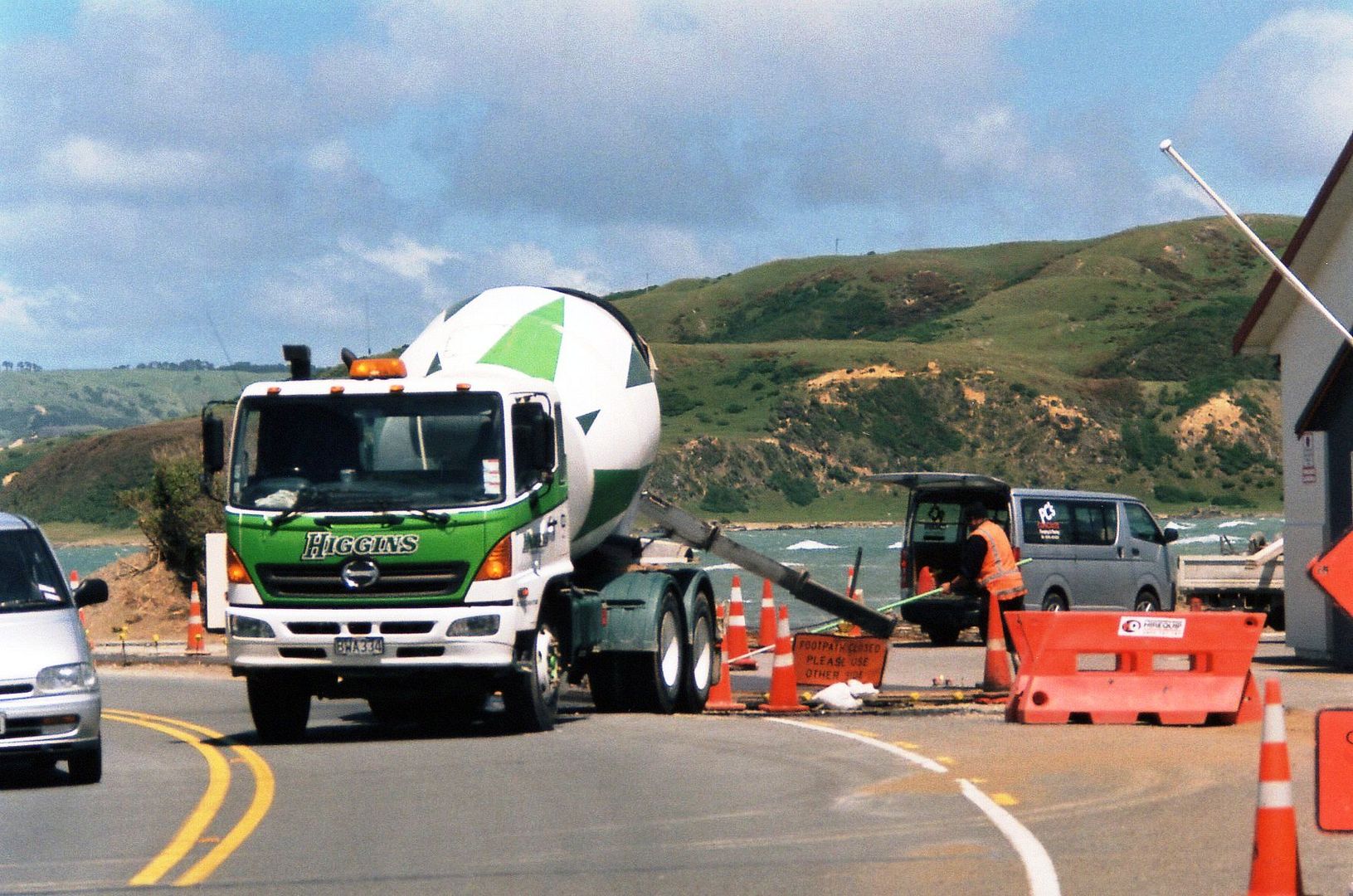 Assisting in laying new curbing at Plimmerton is this 2003 Hino FM of the Higgins group.
Gold Coast Building Removals 2004 Kenworth C500 waiting at the side of River Road in Upper Hutt waiting to make its move later in the day.
With the other half of the above building is Gold Coast's Mack R688RS from 1982.
Still working in the late 2000s.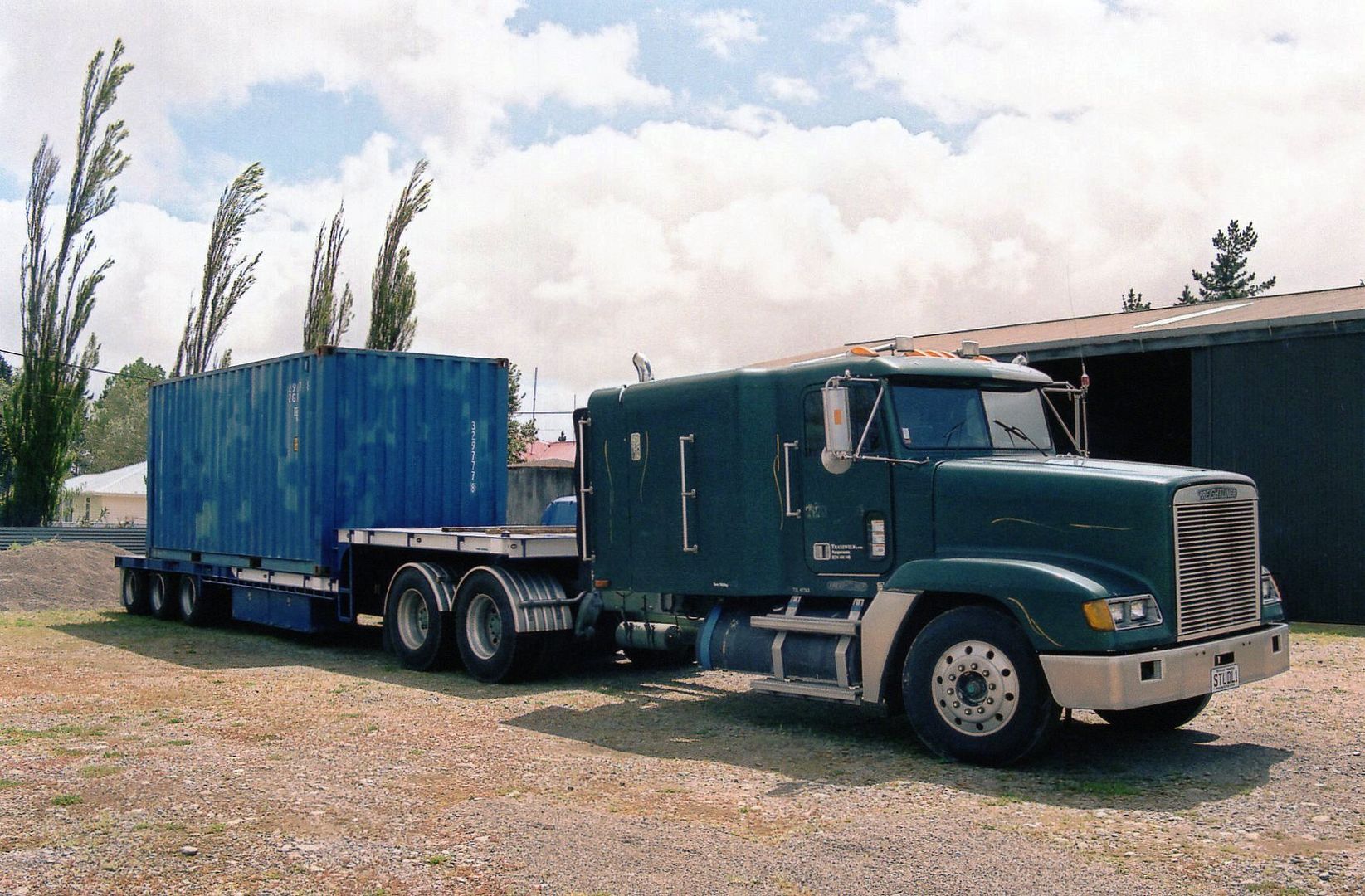 Transweld's Freightliner FLD based at Colyton is rare in NZ with its long wheelbase and huge integral double sleeper.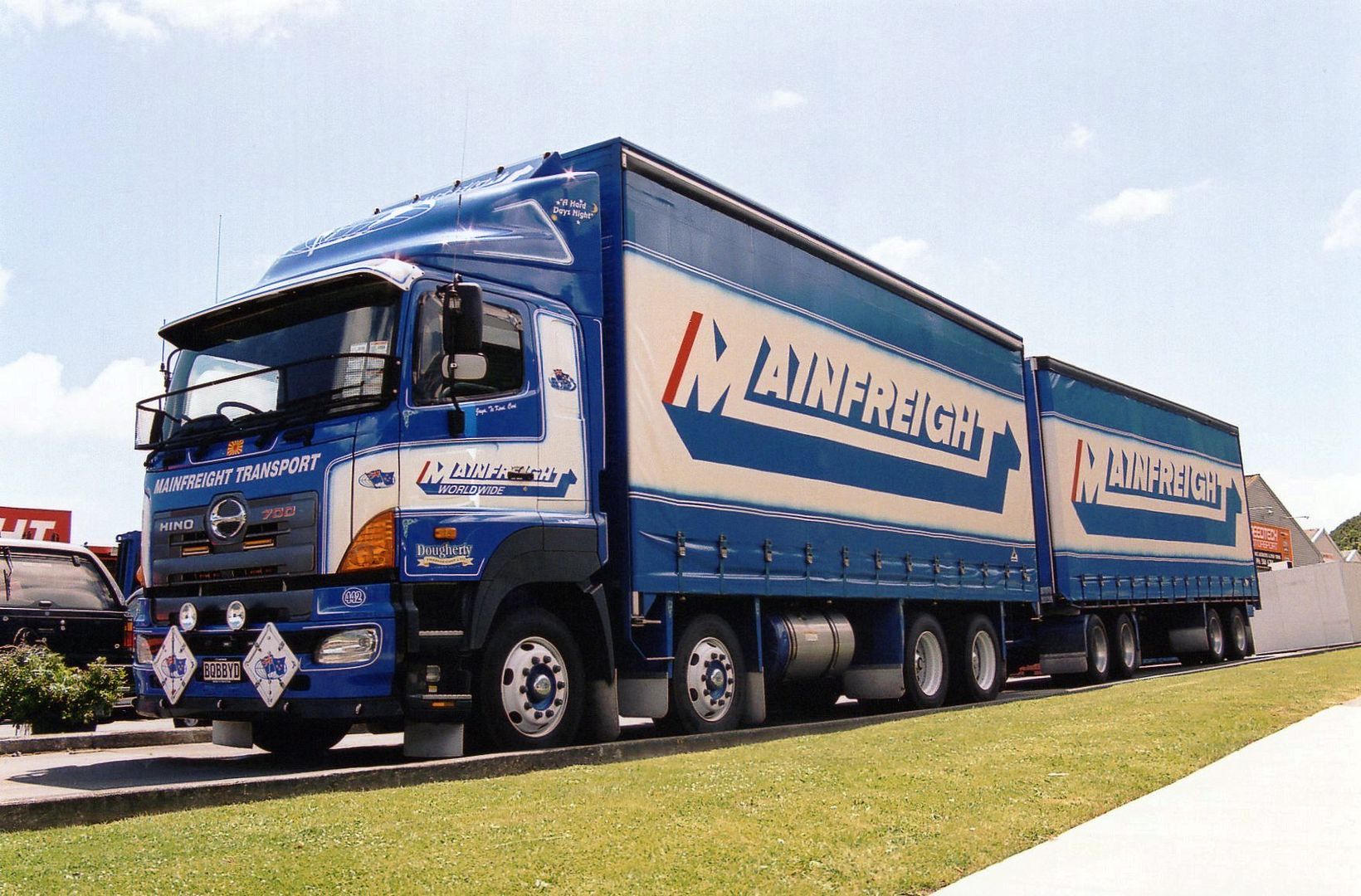 Under the Mainfreight banner, Bobby D (J.R. Dougherty) operates a couple of rigs in the green of Hansell's Food Group, but he also operates this 2006 Hino in the standard Mainfreight blue livery.