I have seen this van a few times in the Greytown area, but this is the first time I have managed to snap it.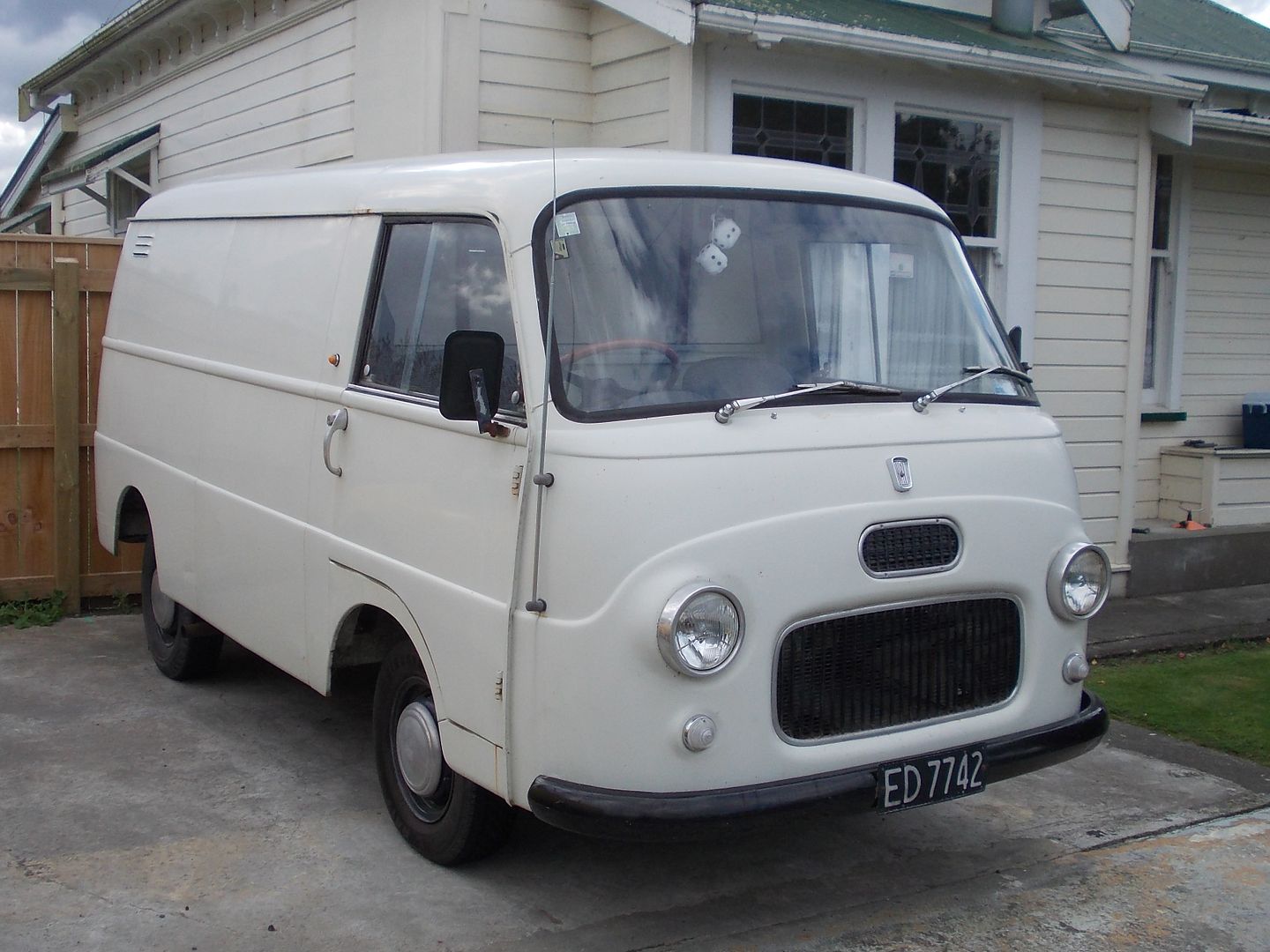 It's a 1968 Fiat 1100T in remarkably good condition inside and out.
Knowing how Fiats of this era succumbed to the dreaded tin-worm with monotonous regularity, it's great to see one still on the road and obviously well cared for.
The 1100T was produced as a van and a pick-up from 1957 right through to end of production in 1971. Although labelled 1100, only the first models had 1100cc motors. Larger motors were introduced at various stages during production.
I think they only came to New Zealand for a few years around the time the above vehicle was produced, and as far as I can recall, only as vans.This example is listed as being 1300cc.