The following photos are from my collection, but were purchased from a truck enthusiast who was swapping photos with a UK enthusiast. Therefore I have no idea who took them.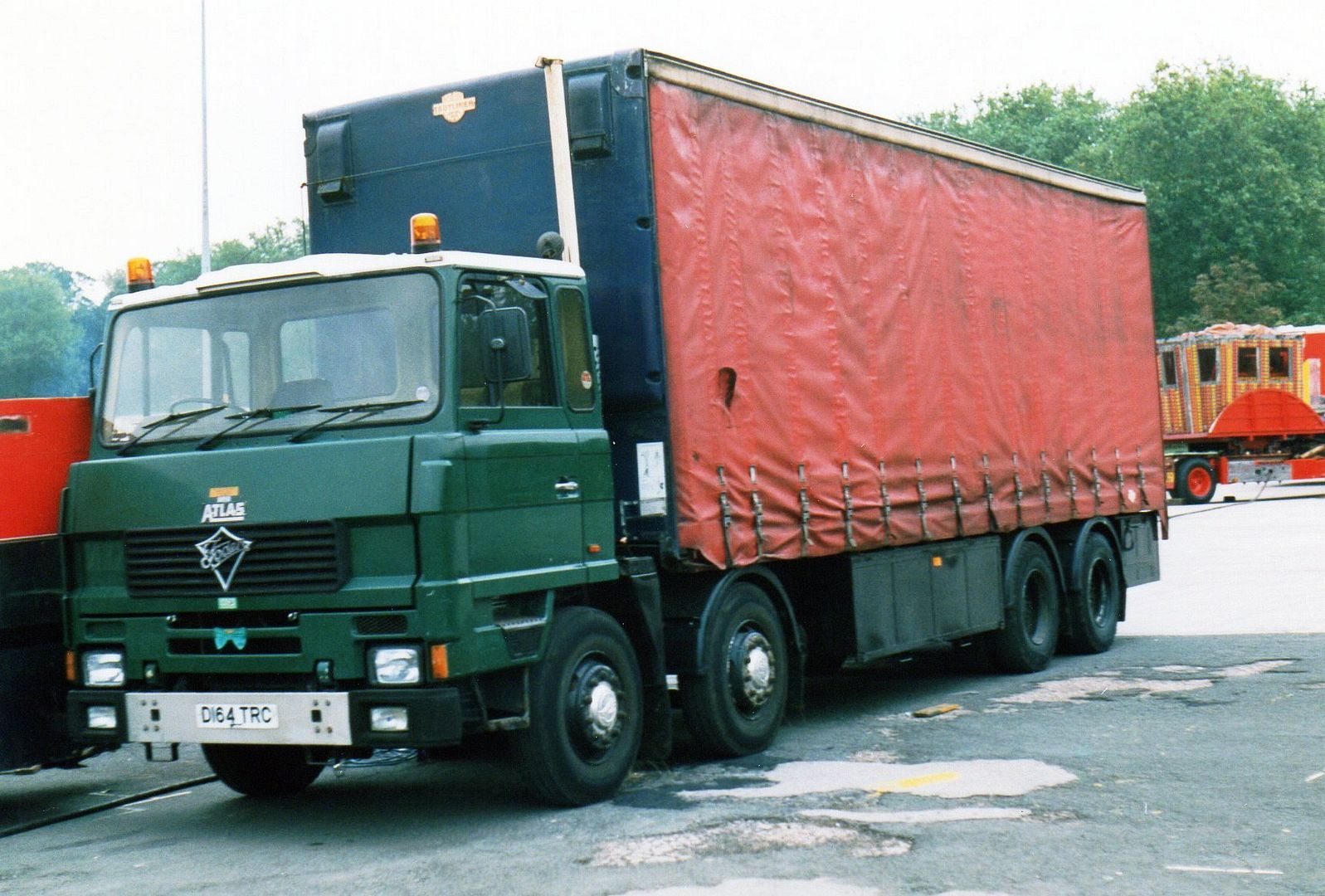 8 wheeler Foden with curtain-side body and vertical smoke stack behind cab.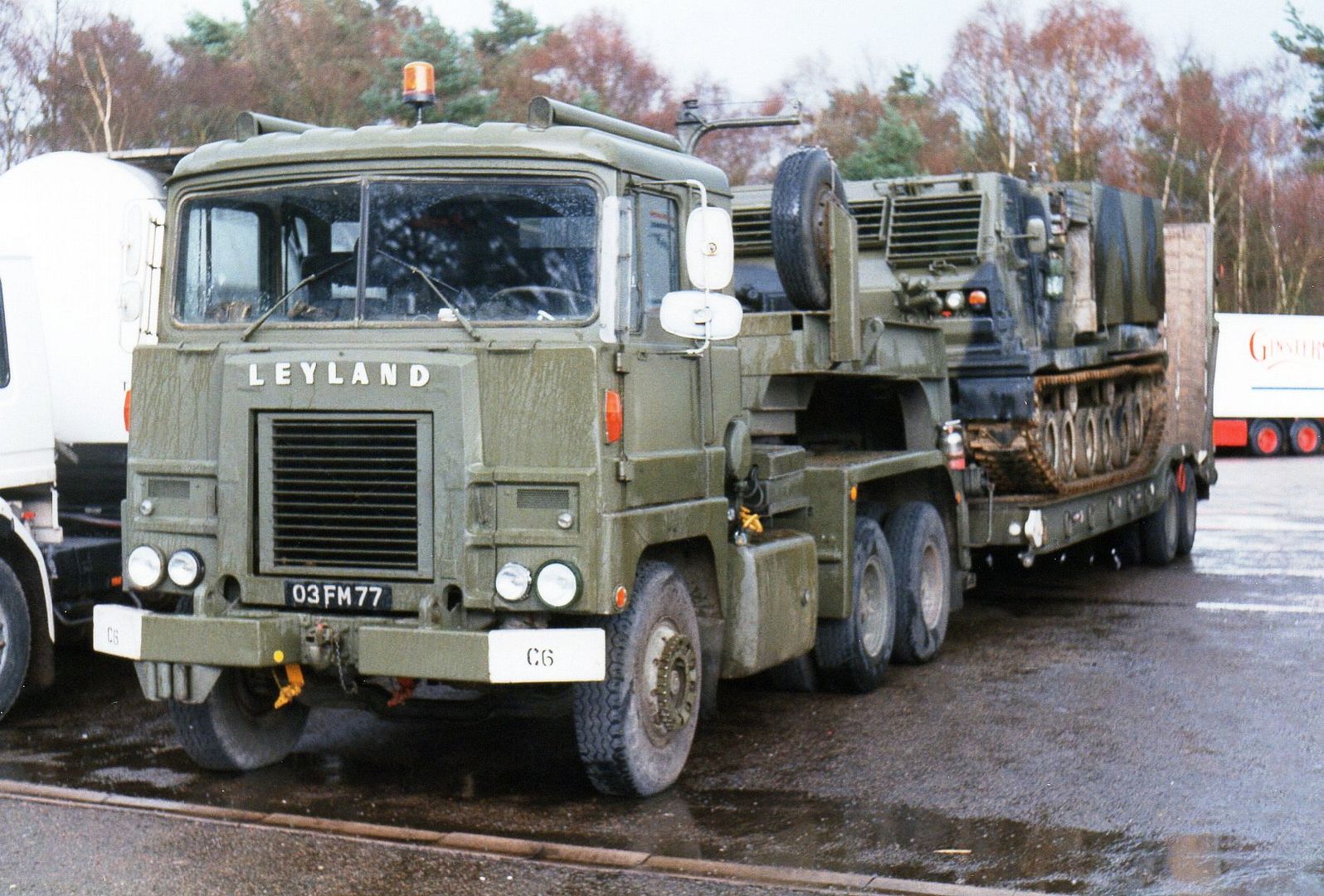 I'm not sure if this Crusader was still in army use at the time or in the hands of a military collector.
NZ Crusaders were all Detroit powered, but I suspect this is probably Rolls Royce.
Unlike NZ models it is badged Leyland instead of Scammell and also has a different headlamp lay-out.
Also note it is LHD.
The Leyland DAF is also LHD and is what the defence people call a Medium Mobility Vehicle.
The second steering axle is not driven so it is therefore an 8x6.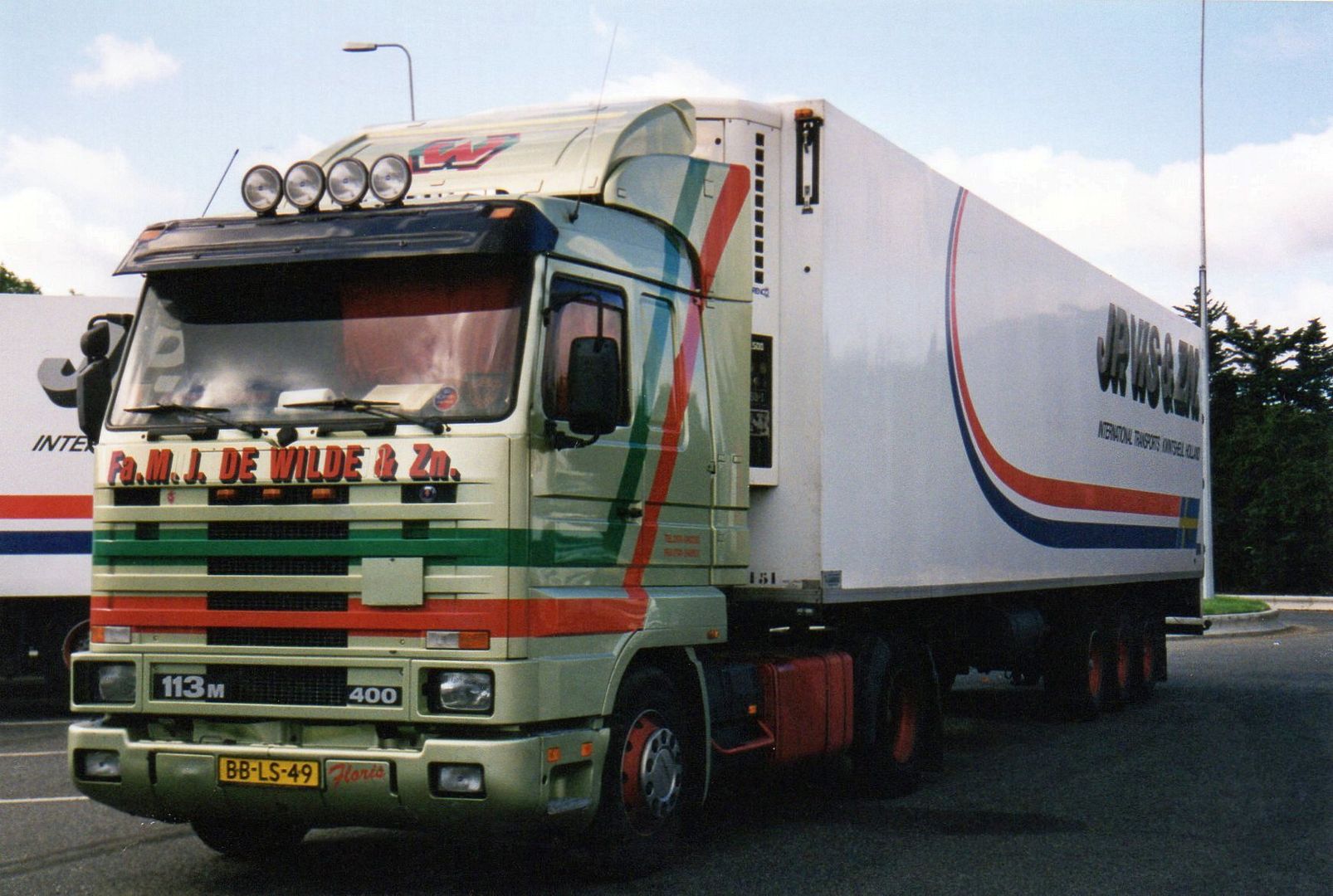 Scania R113M 400 from the Netherlands is in typical European configuration for this era
i.e. 4x2 tractor with 3 axle semi.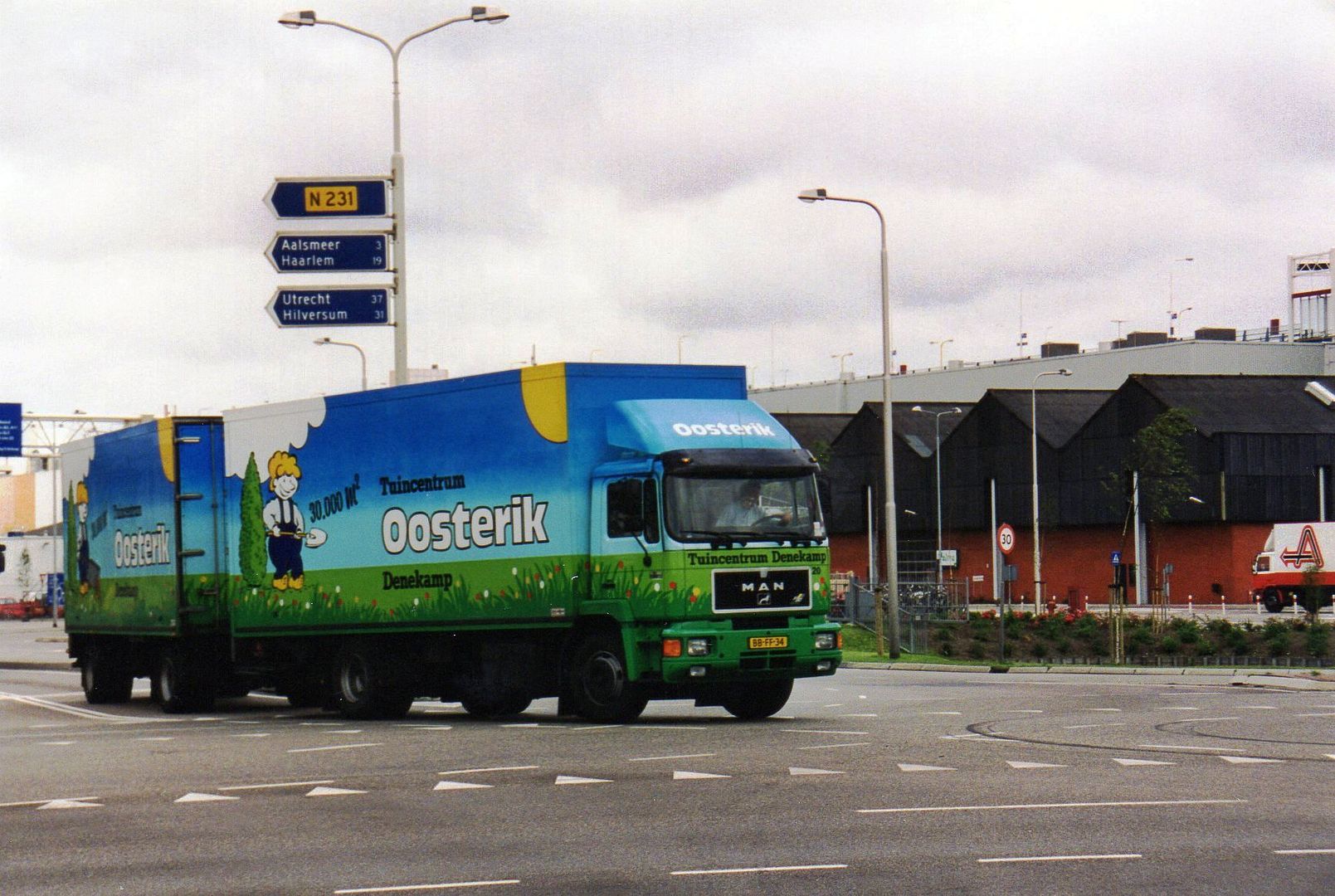 4x2 MAN with 2 axle trailer has a distinctive livery. Another rig from the Netherlands.
F10 Volvo in typical UK 4x2 tractor set-up.
M.J.Transport is from Basildon in Essex.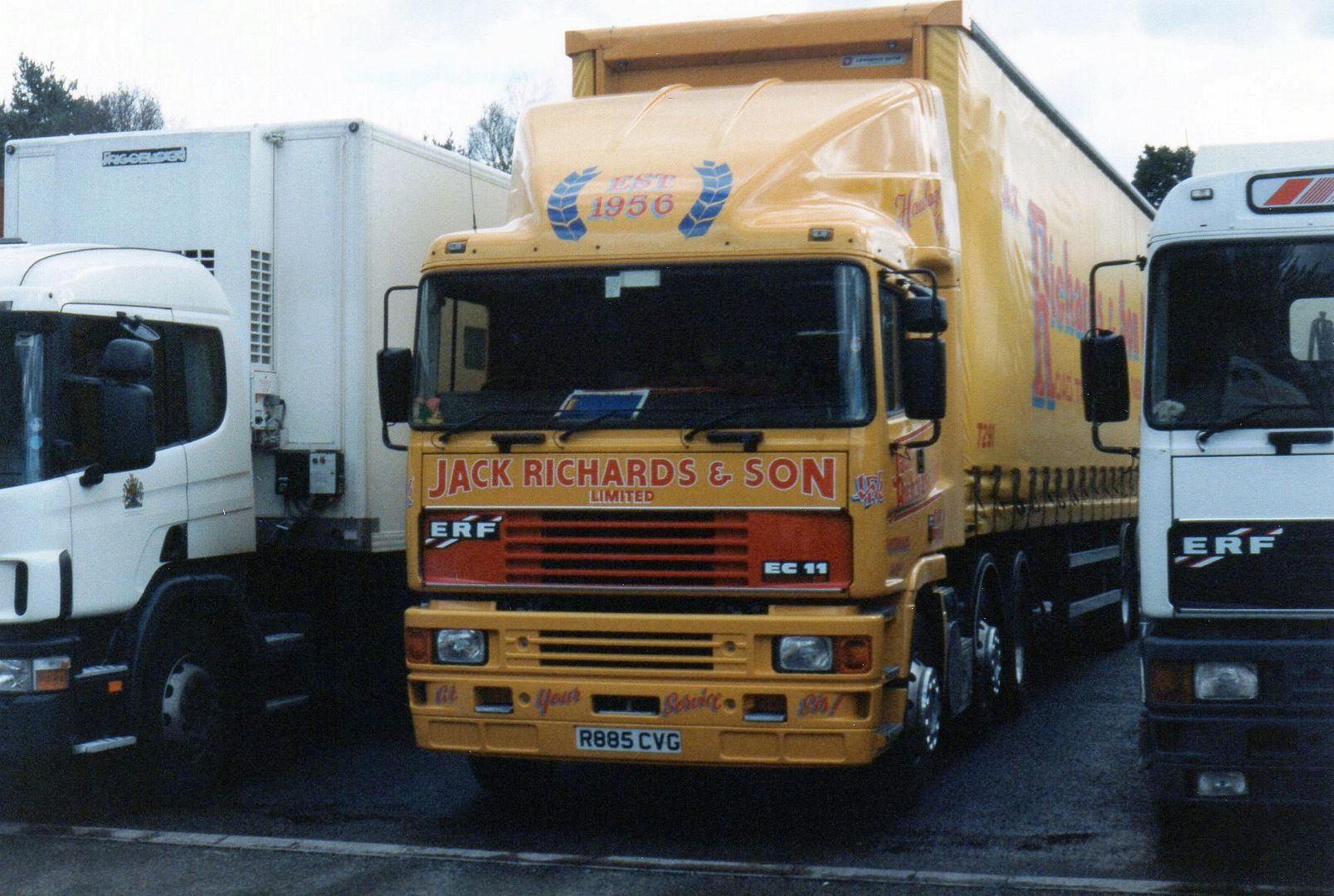 This Jack Richards & Son ERF EC11 is in the 6x2 format with a second steer axle.
This truck based at Fakenham in Norfolk.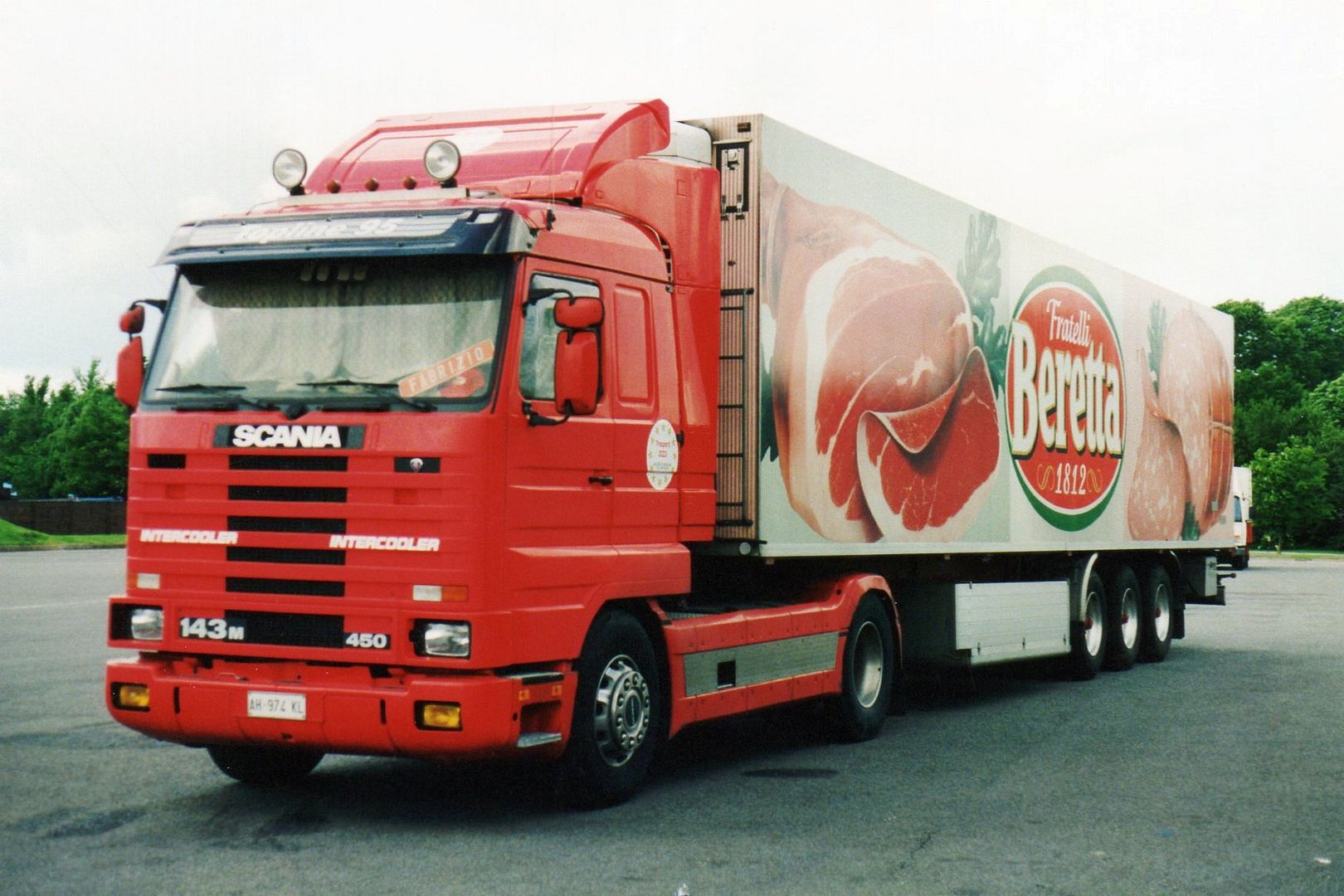 Scania R143M Topline 95 haling fridge full of meat products.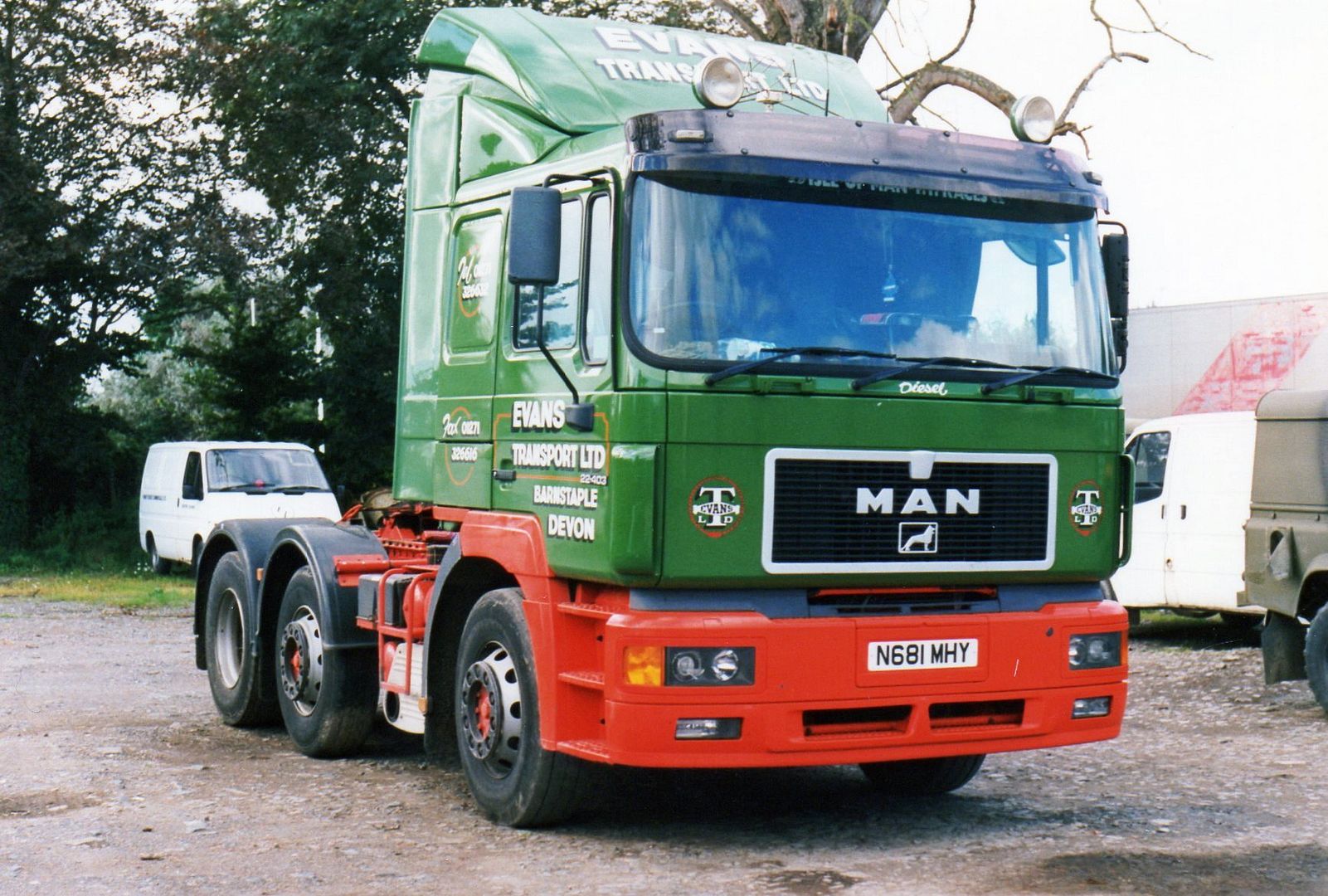 From Barnstaple in Devon comes this 6x2 MAN 22-403 of Evans Transport Ltd.
John Collins owns funfairs and that appears to be what is coming on or off this Foden