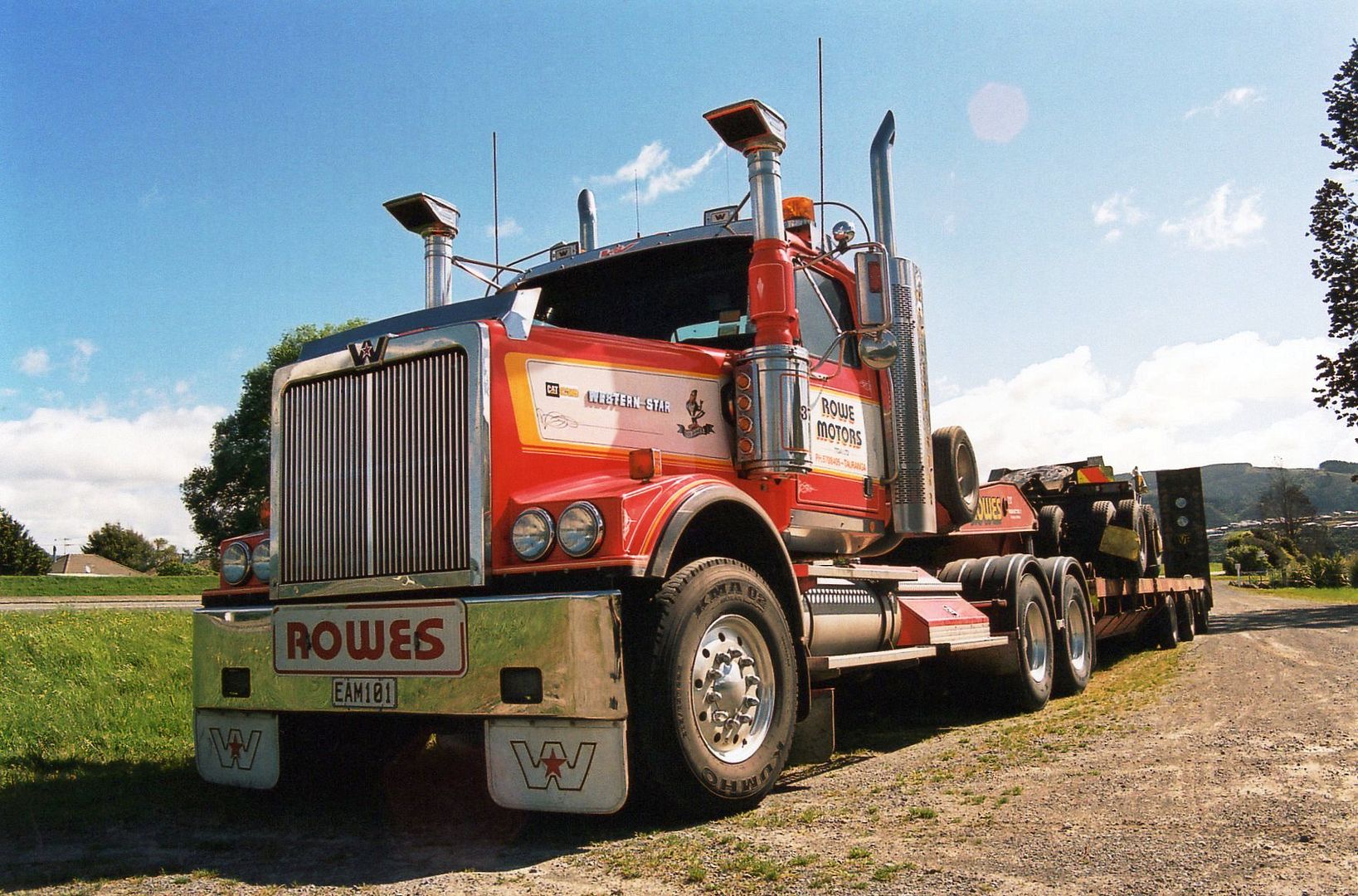 Rowe Motors' 2007 Western Star 4964FX parked beside River Road in Upper Hutt.
Guy Small operated this 2007 MAN TGA 26.350 in Owens' colours.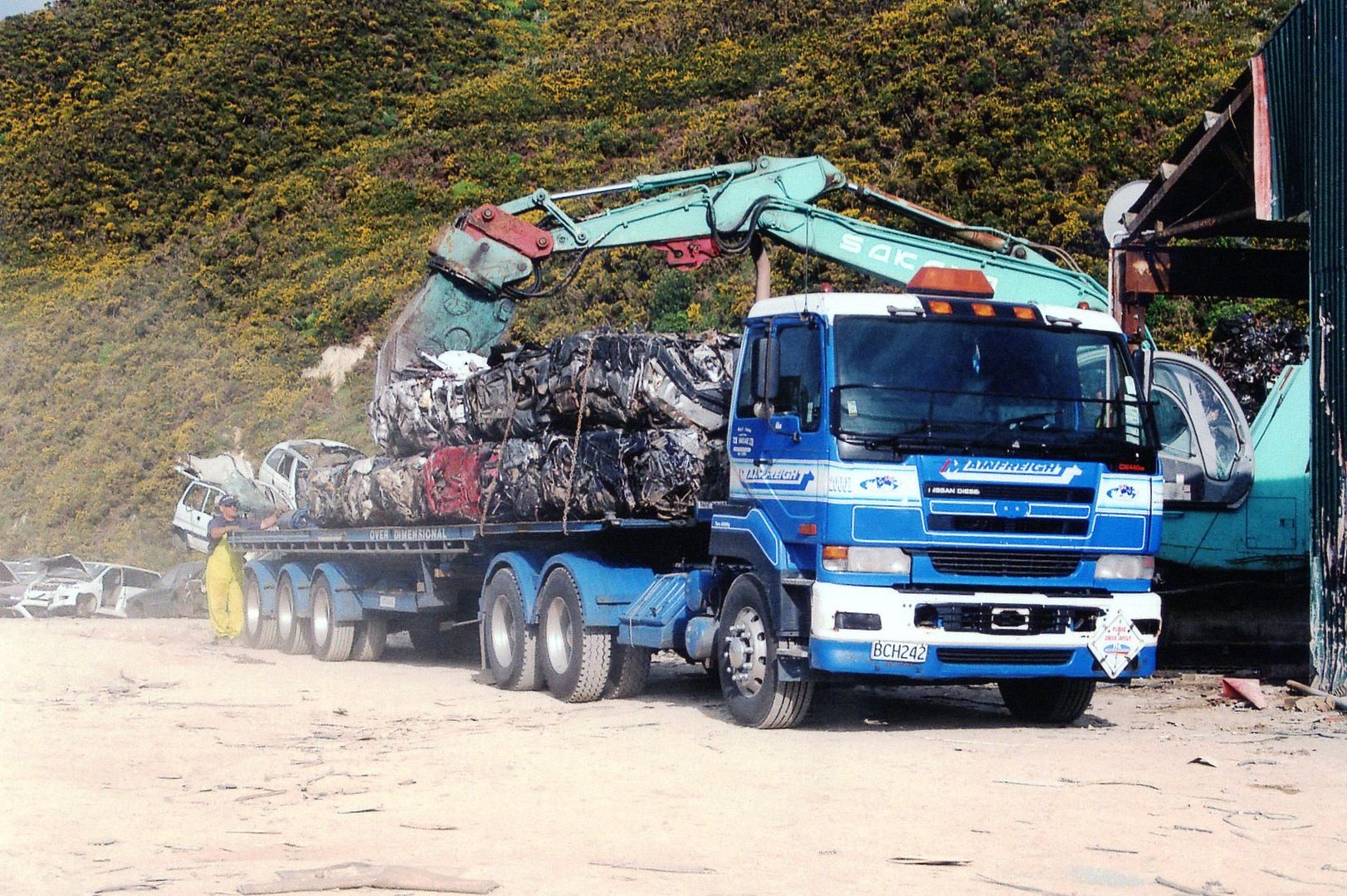 A 2002 Nissan CW440 loads up with crushed cars at the "Pick-a-Part" yard in Naenae.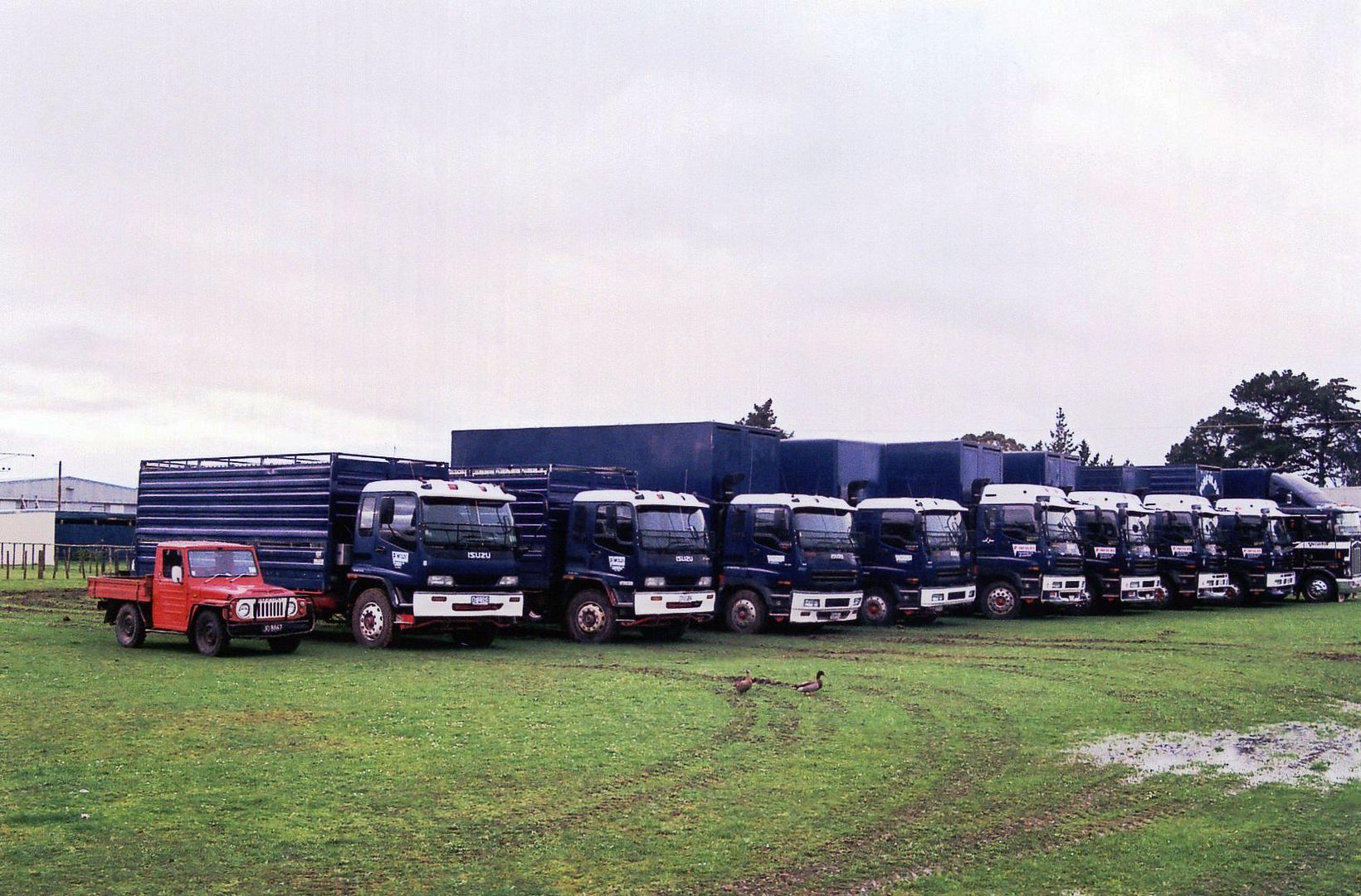 Pinfolds' fleet are not often seen all in the same place at once, but this wet winter's day in August 2008 was the the day Podge Pinfold was laid to rest and the fleet was lined up in the field in front of their yard as a guard of honour.
A side profile of John Lockley's '97 Marmon..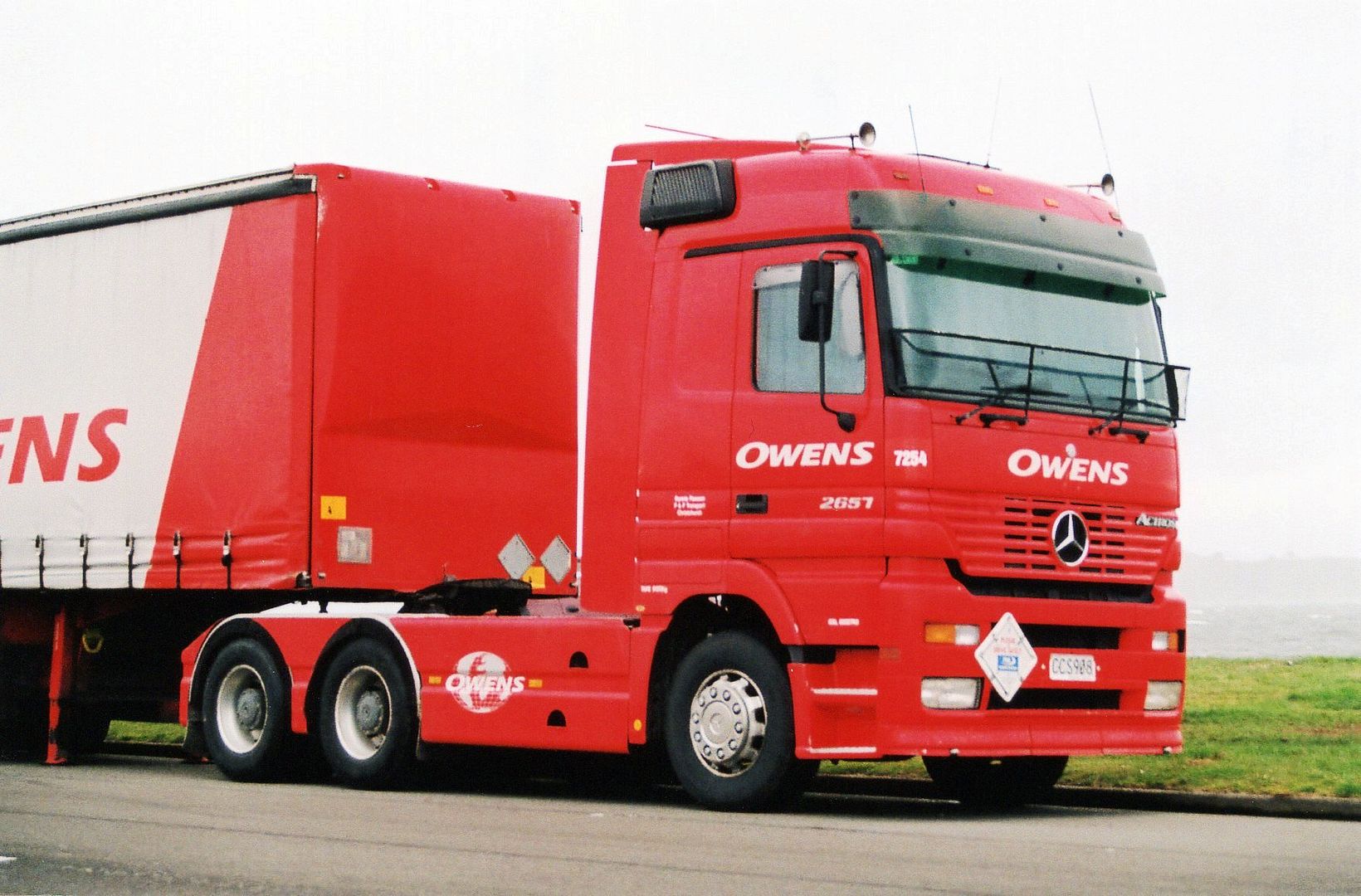 2001 Mercedes-Benz 2657 Actros with the high set cab.
R.J.Keenan's 2002 Mercedes Actros 2653 with the medium height cab.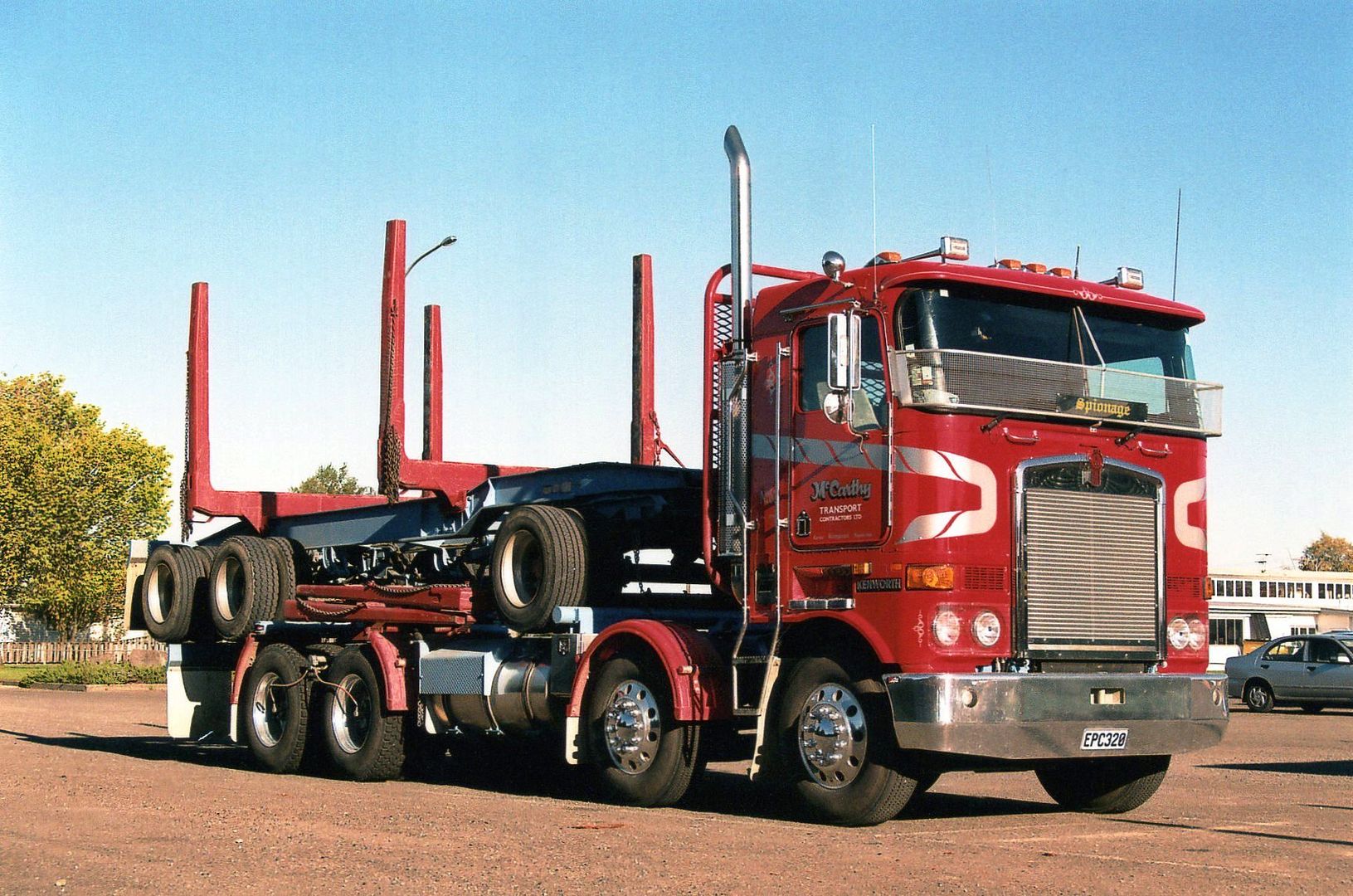 A McCarthy Kenworth K 108 from 2008.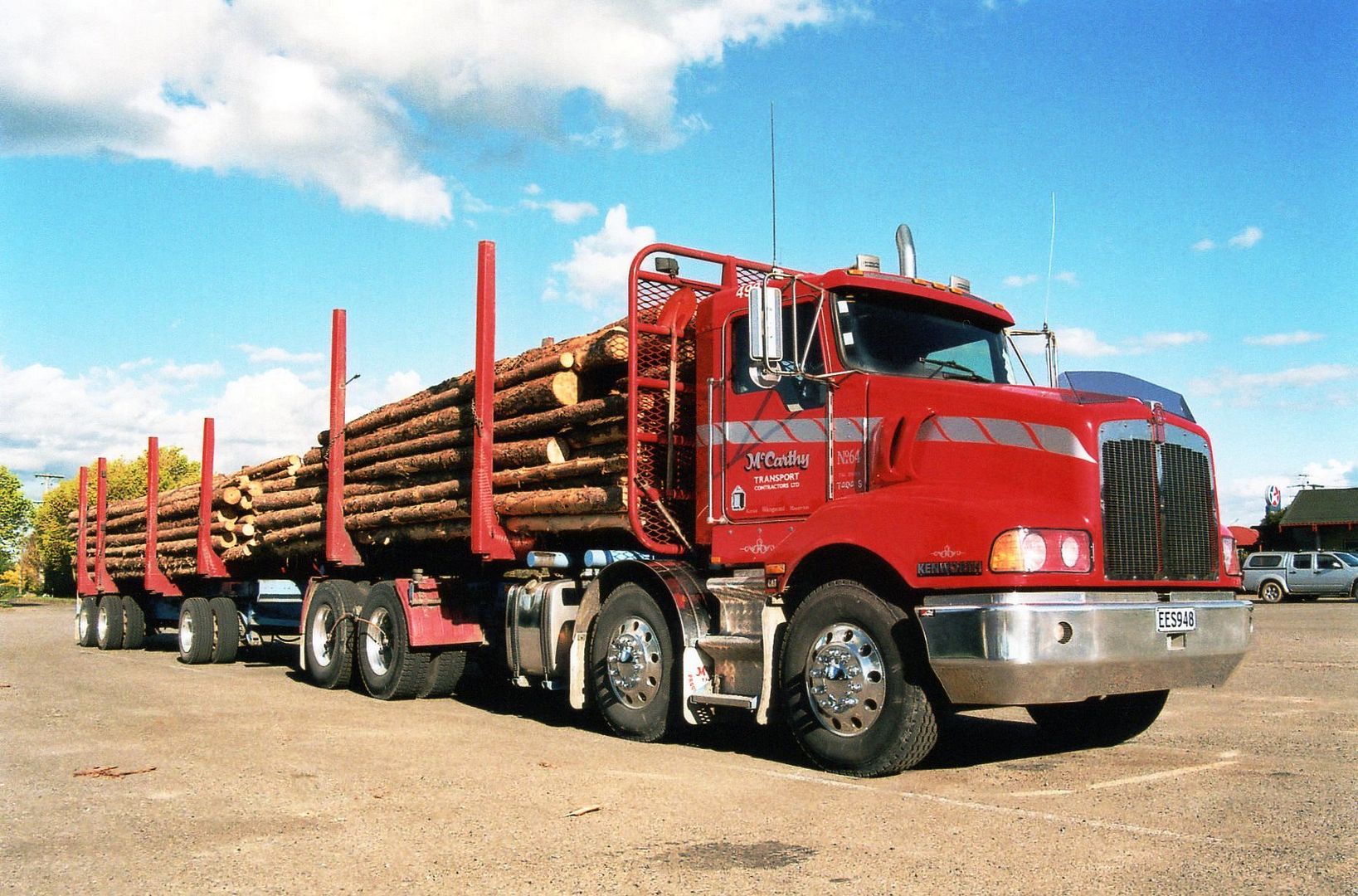 Another McCarthy Kenworth. This time a 2007 T404s.
Note the low C.O.G. logging trailer with its low profile tyres and underslung springs.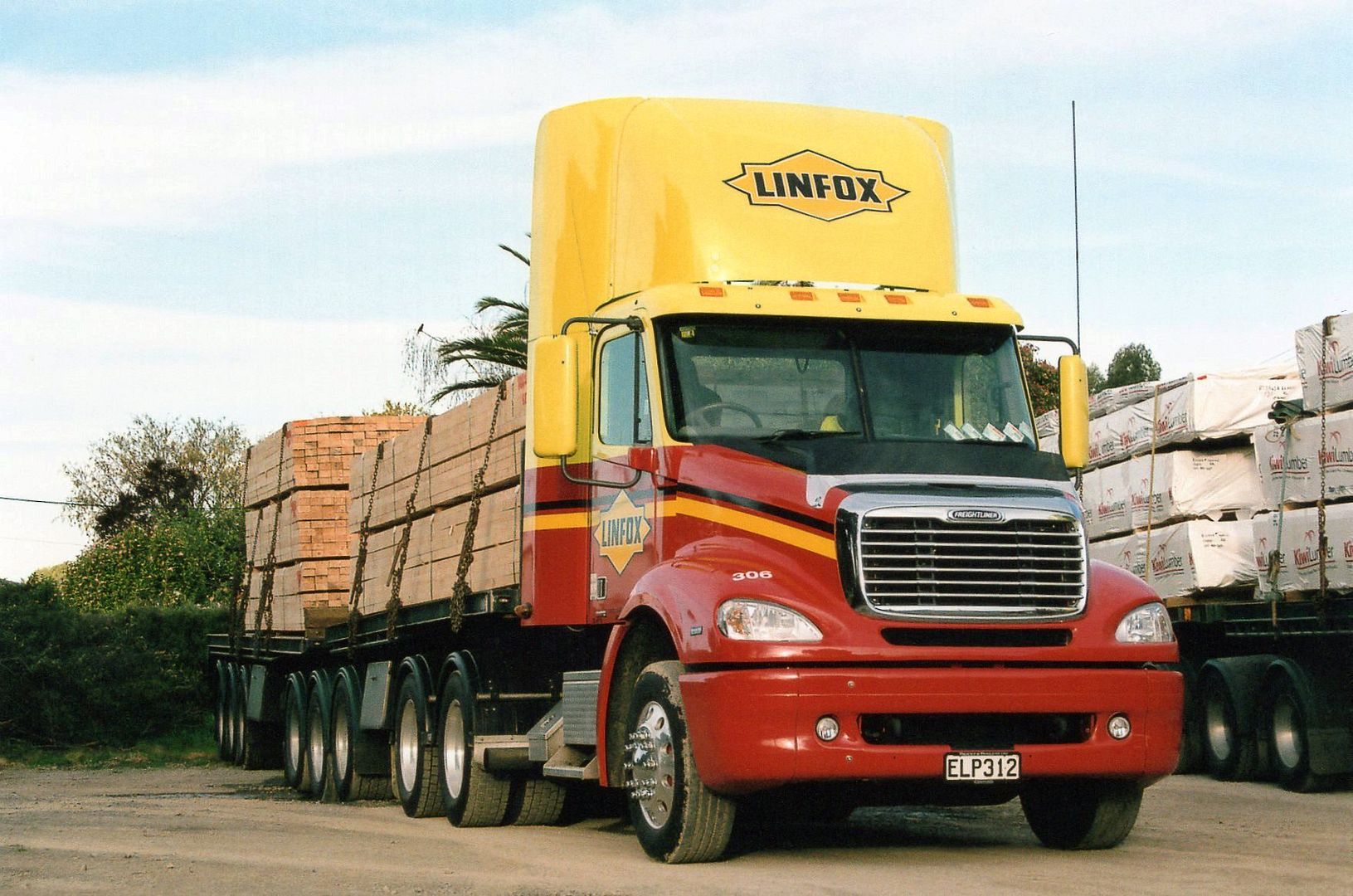 A well secured load of timber on this b-train pulled by a 2008 Freightliner Columbia 112TRA.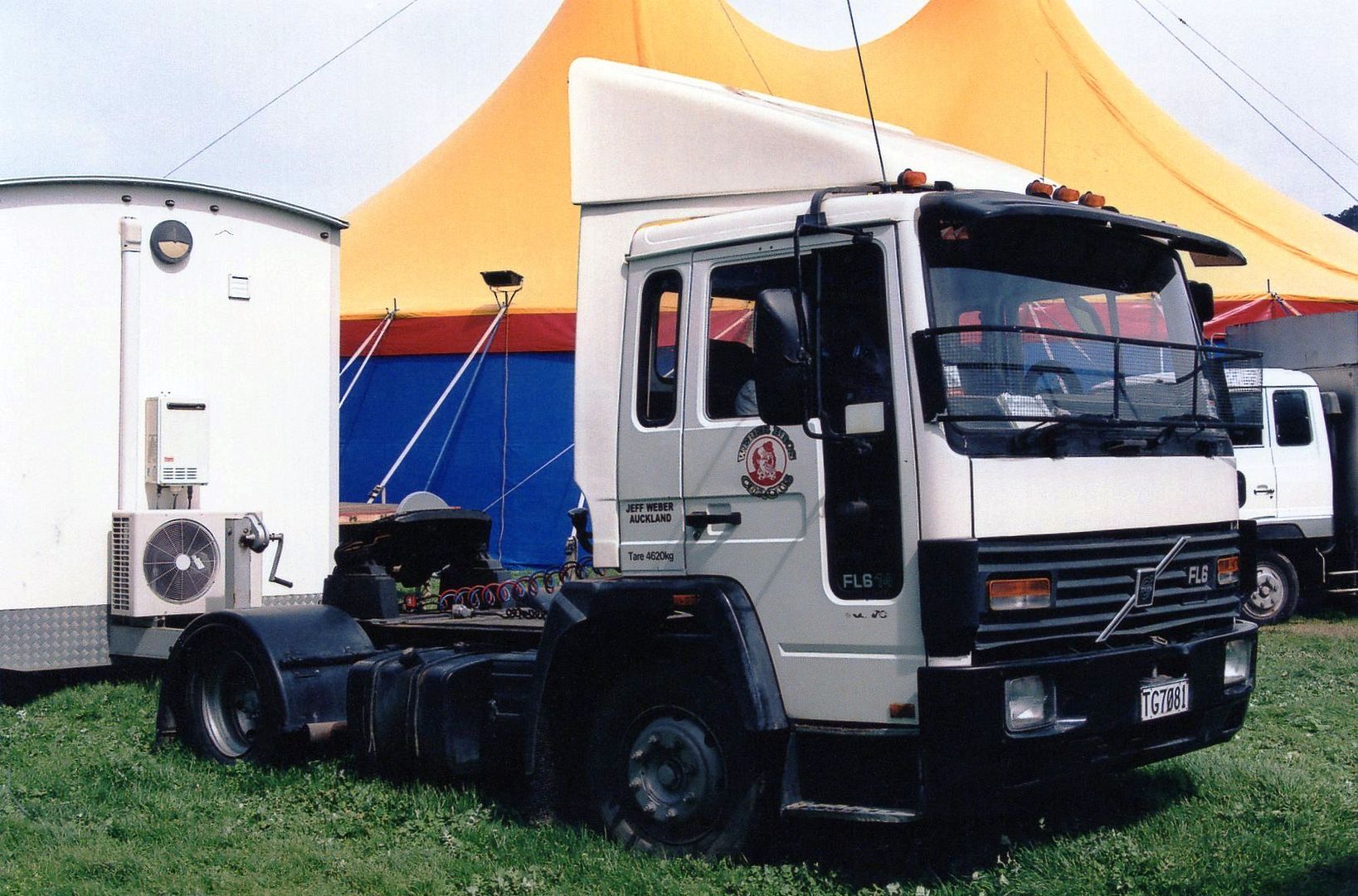 Jeff Weber's Circus were using this 1995 Volvo FL614-210 to help move around their multitude of equipment.
I don't think Volvo ever brought FL6s into NZ, so I am guessing this may be a used UK import.