Today's American Car Show at Trentham Racecourse was a magnificent turnout of cars and spectators on a hot summer's Sunday.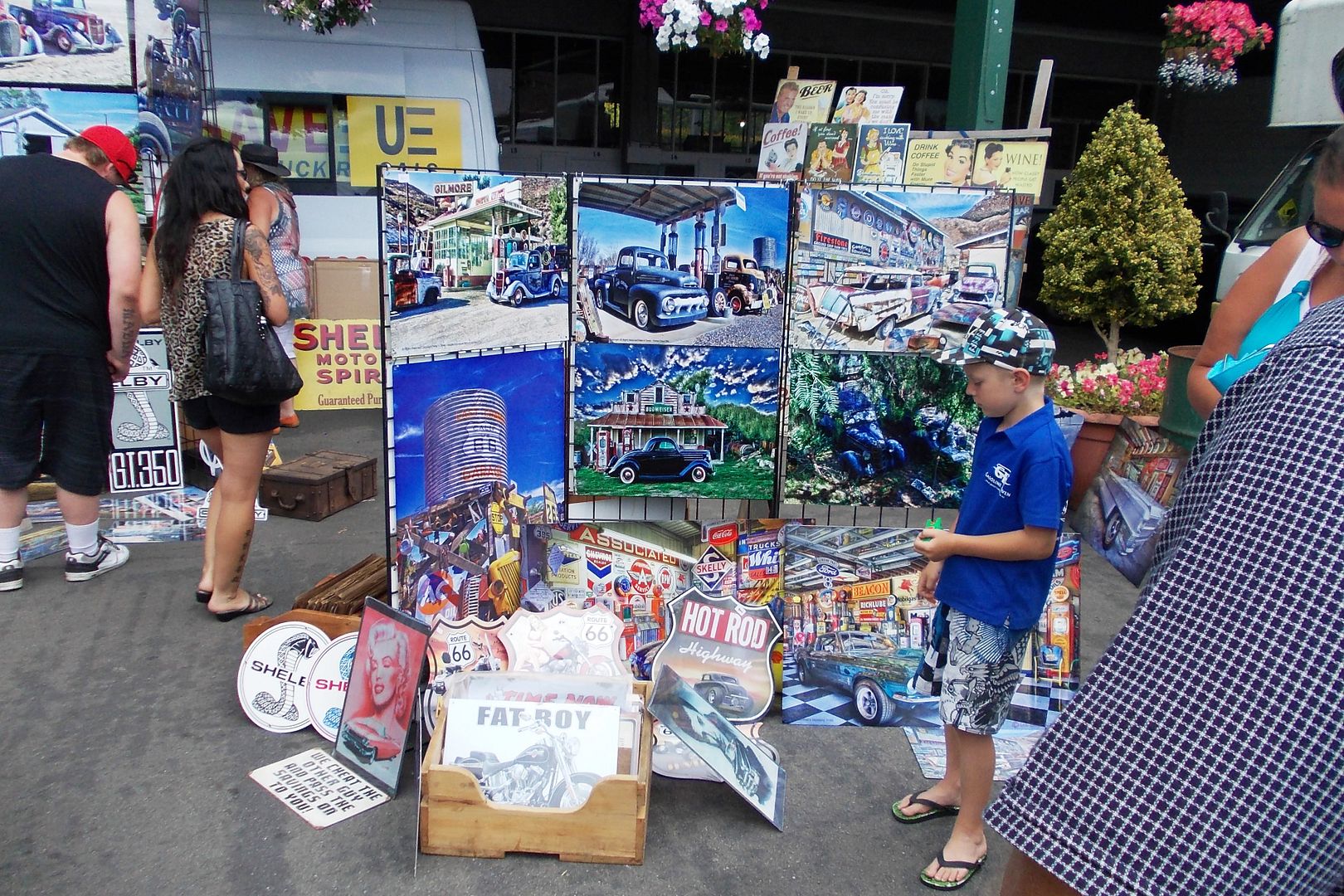 Stalls selling car related products are as important as the cars themselves.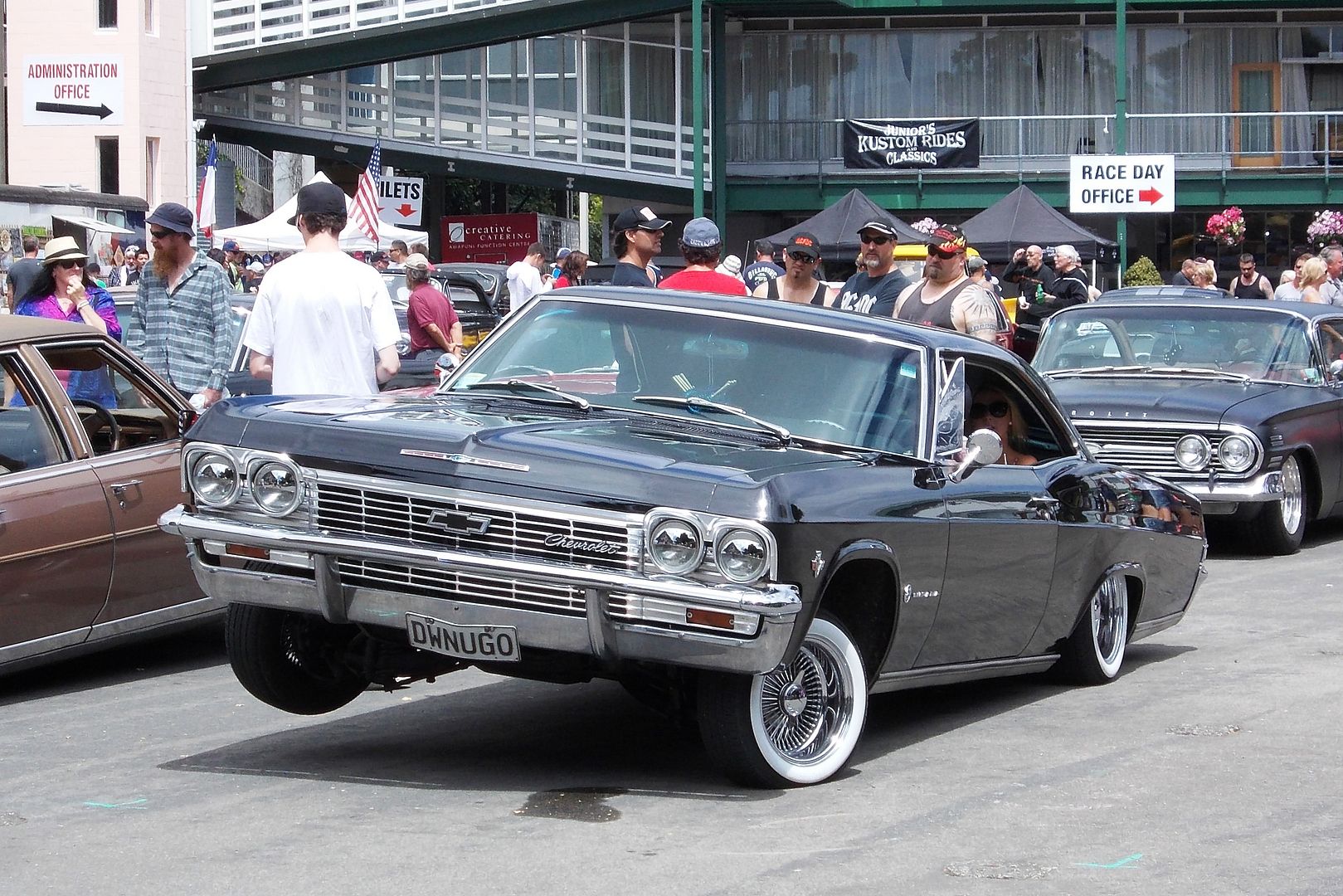 This Chevy looks about to leap into flight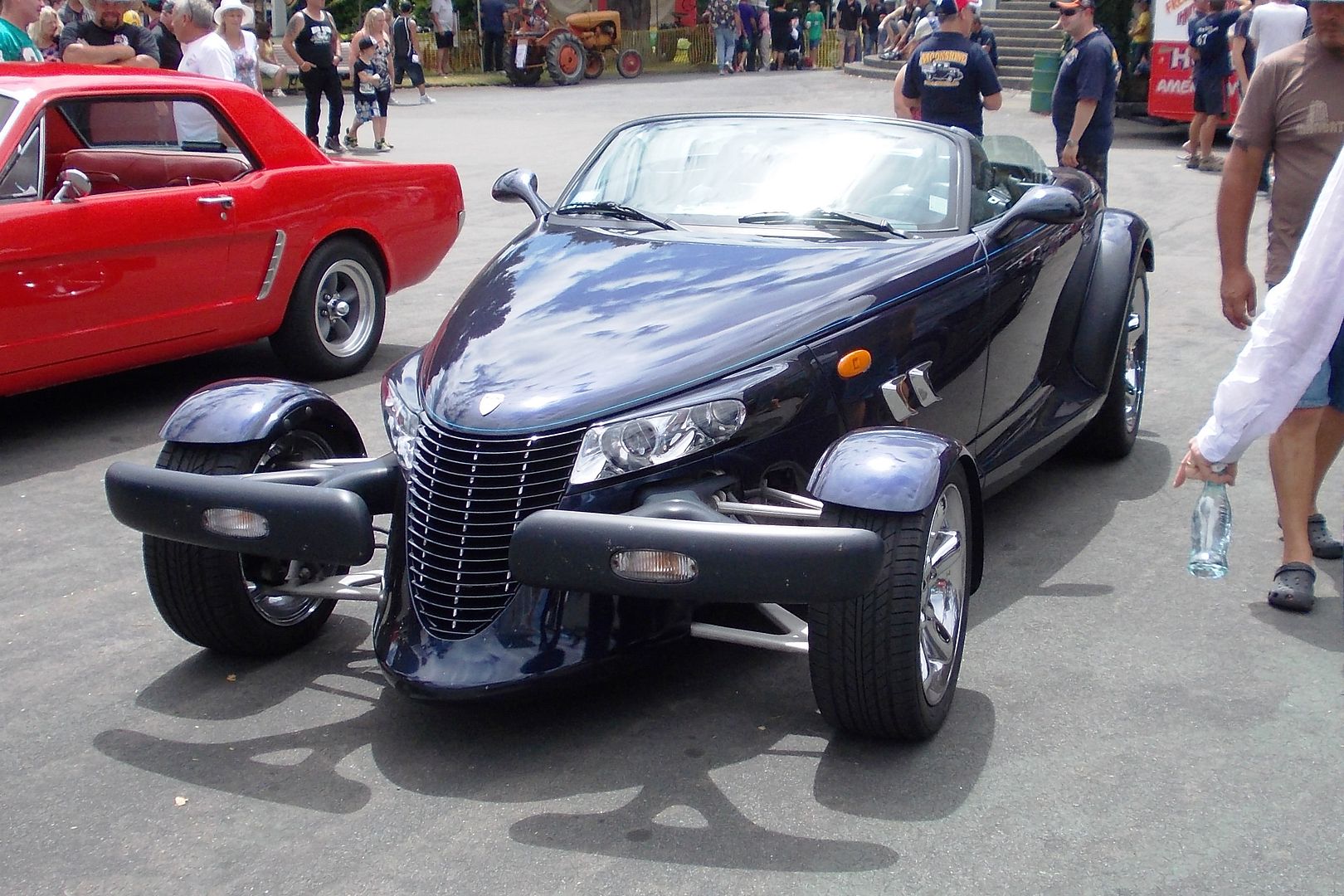 2001 Chrysler Prowler.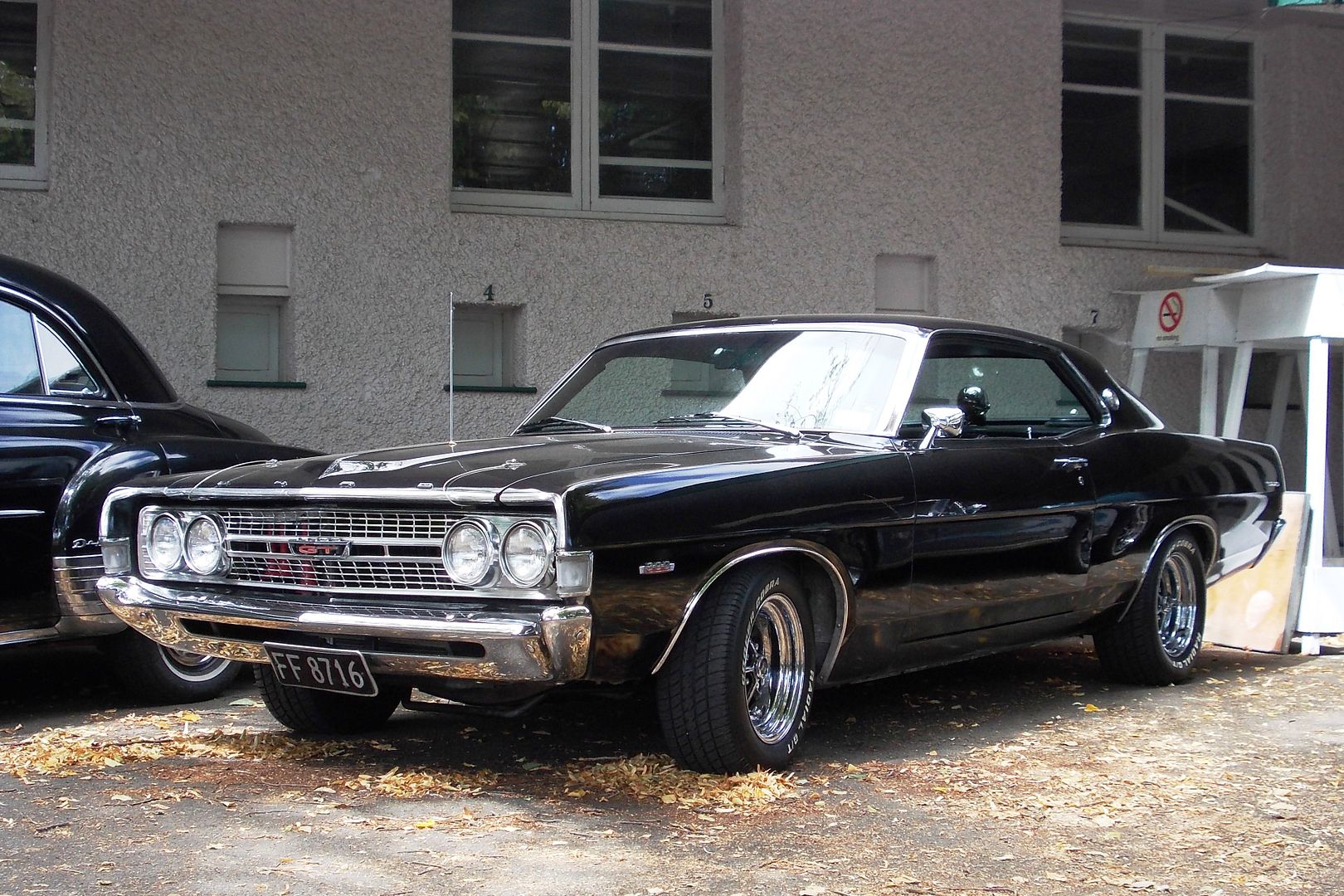 Nice and simple looks very neat for this 1969 Ford Torino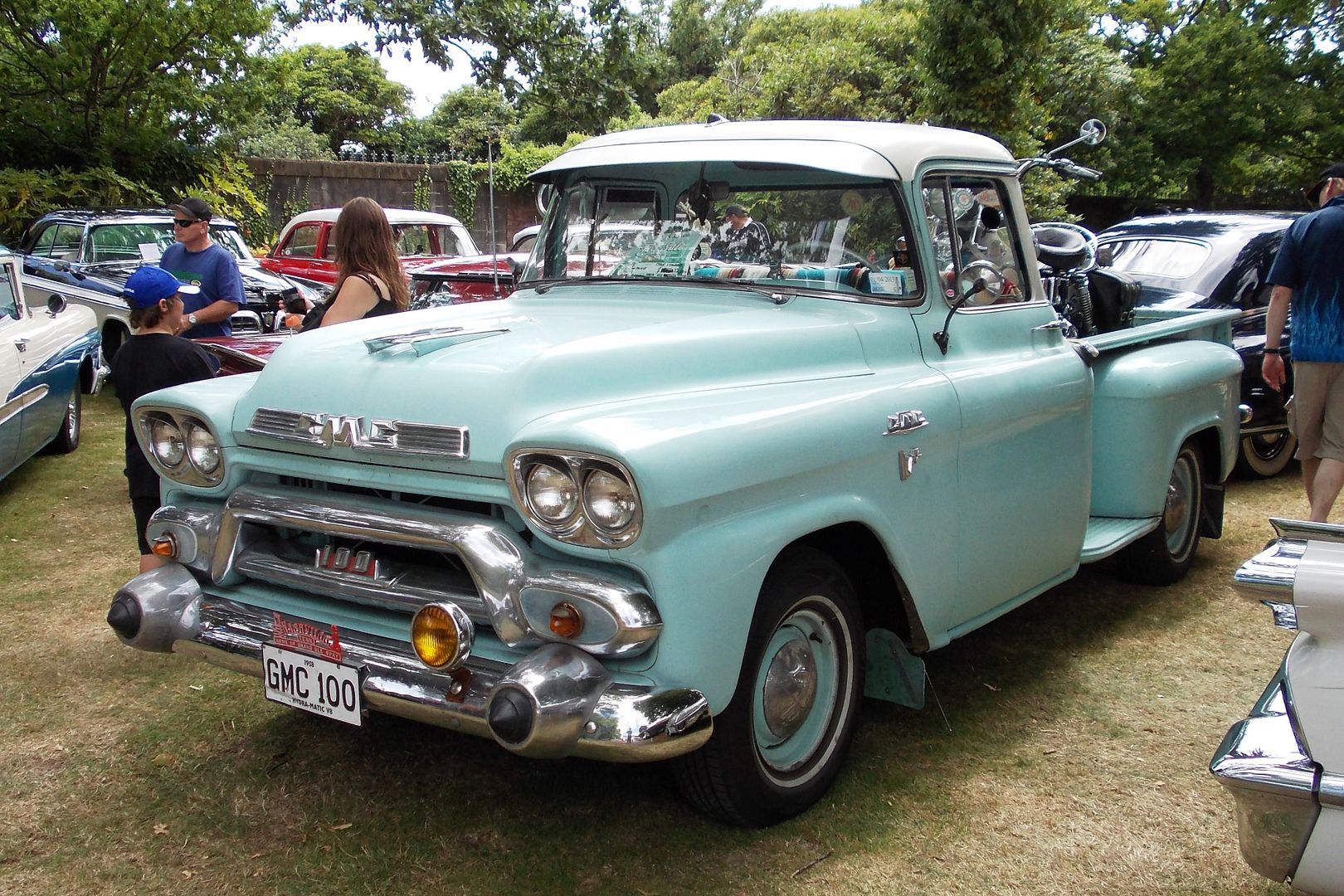 GMC truck with Harley on board.
Red and black always look good together, as on this Lincoln Capri of 1954.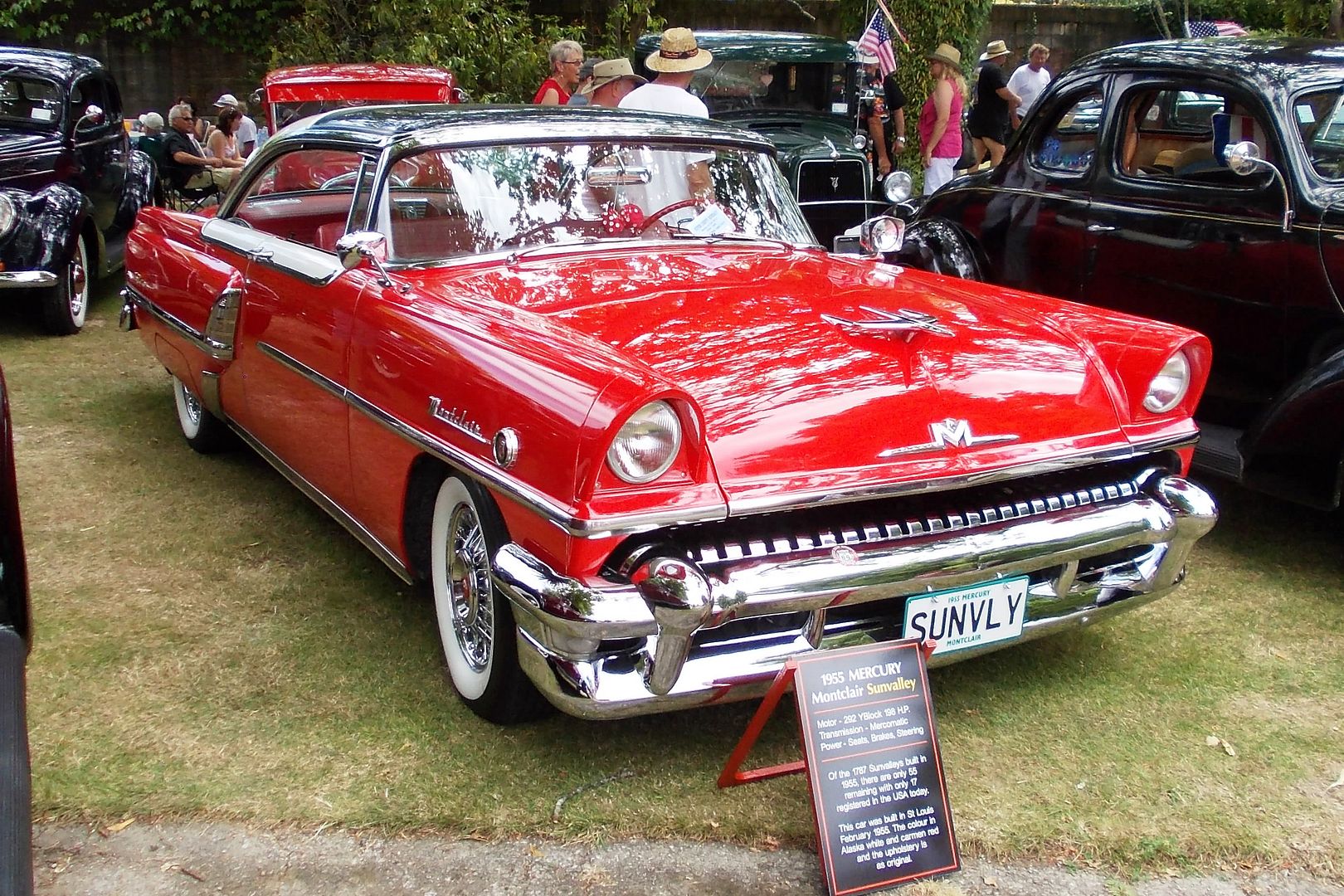 I wouldn't mind this '55 Mercury Montclair Sunvalley parked in my garage.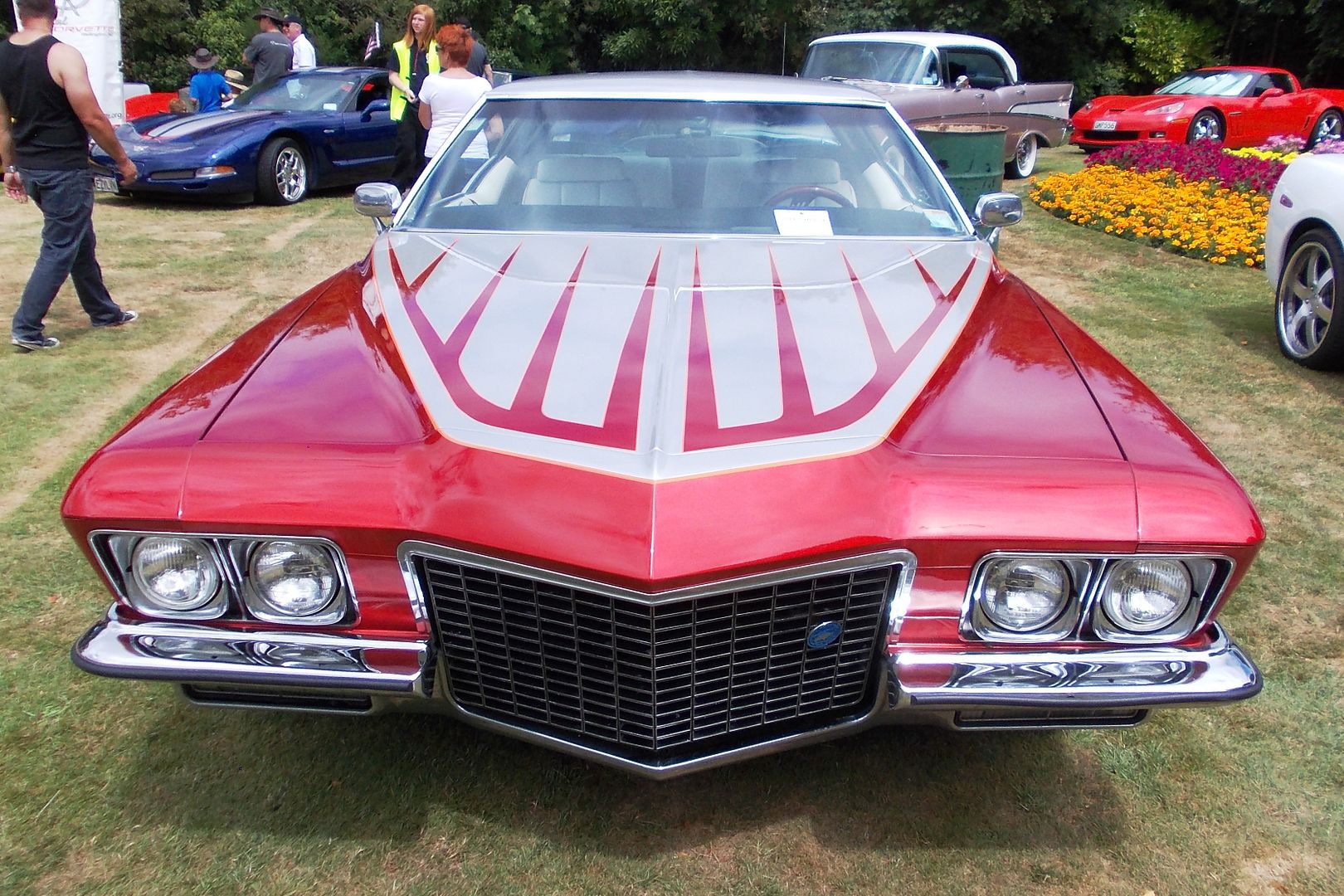 Big bold front of the Buick Riviera.
Sitting in the third row of seats of the 1959 Mercury Colony Park would be like sitting in the back of a bus!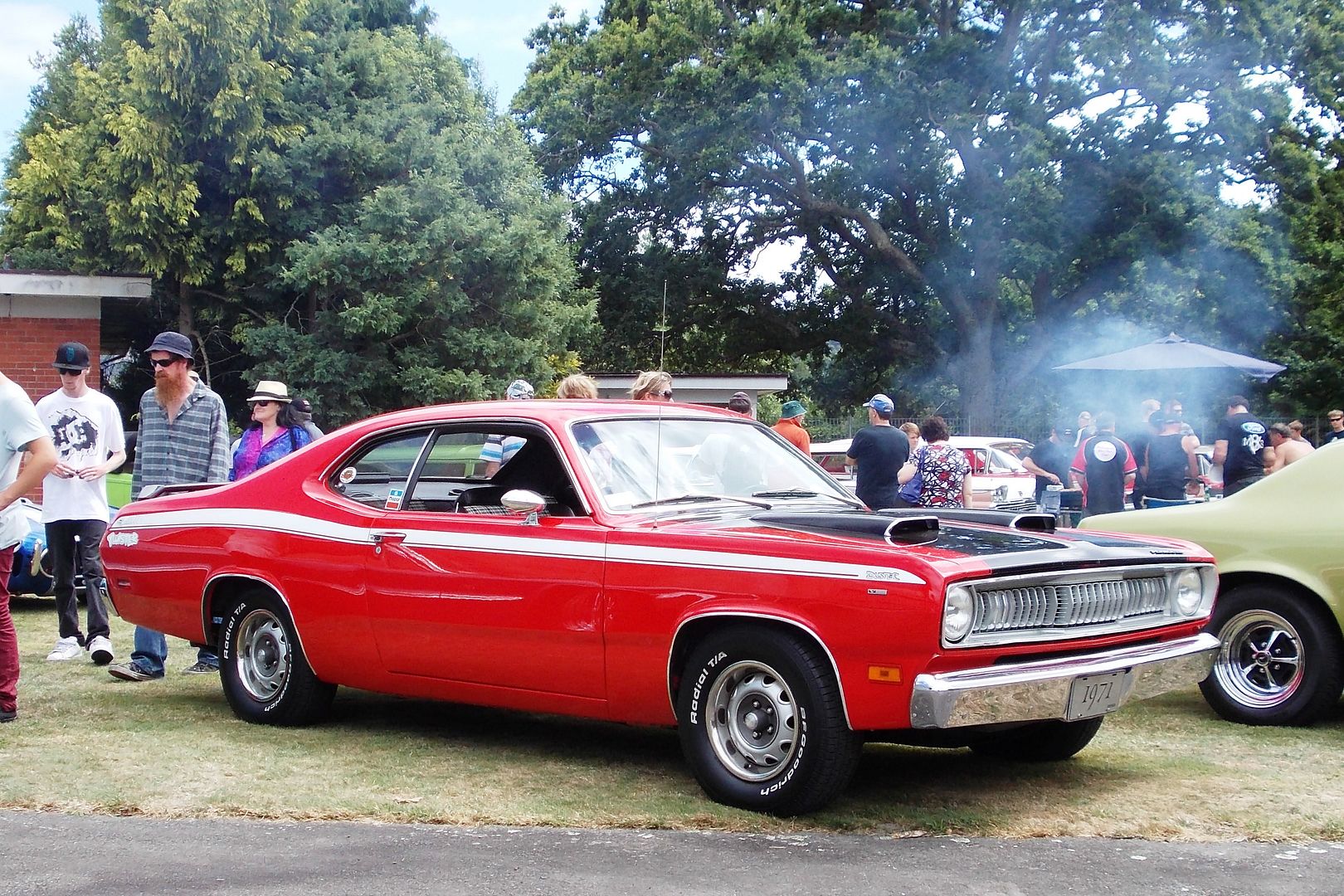 The 1971 Plymouth Duster Twister and....
.....the 1970 Dodge Dart Demon, use the same basic body.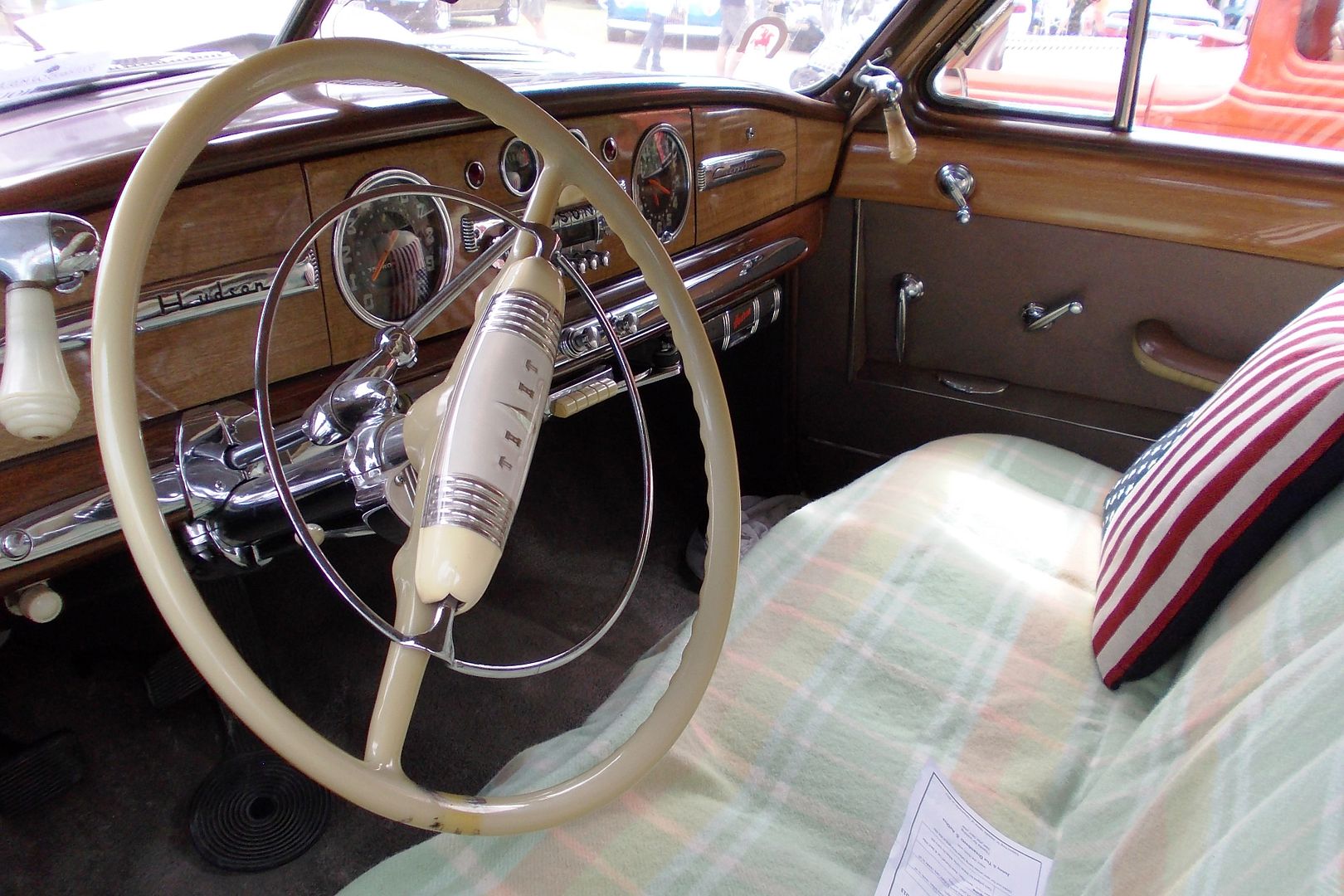 1948 Hudson Commodore.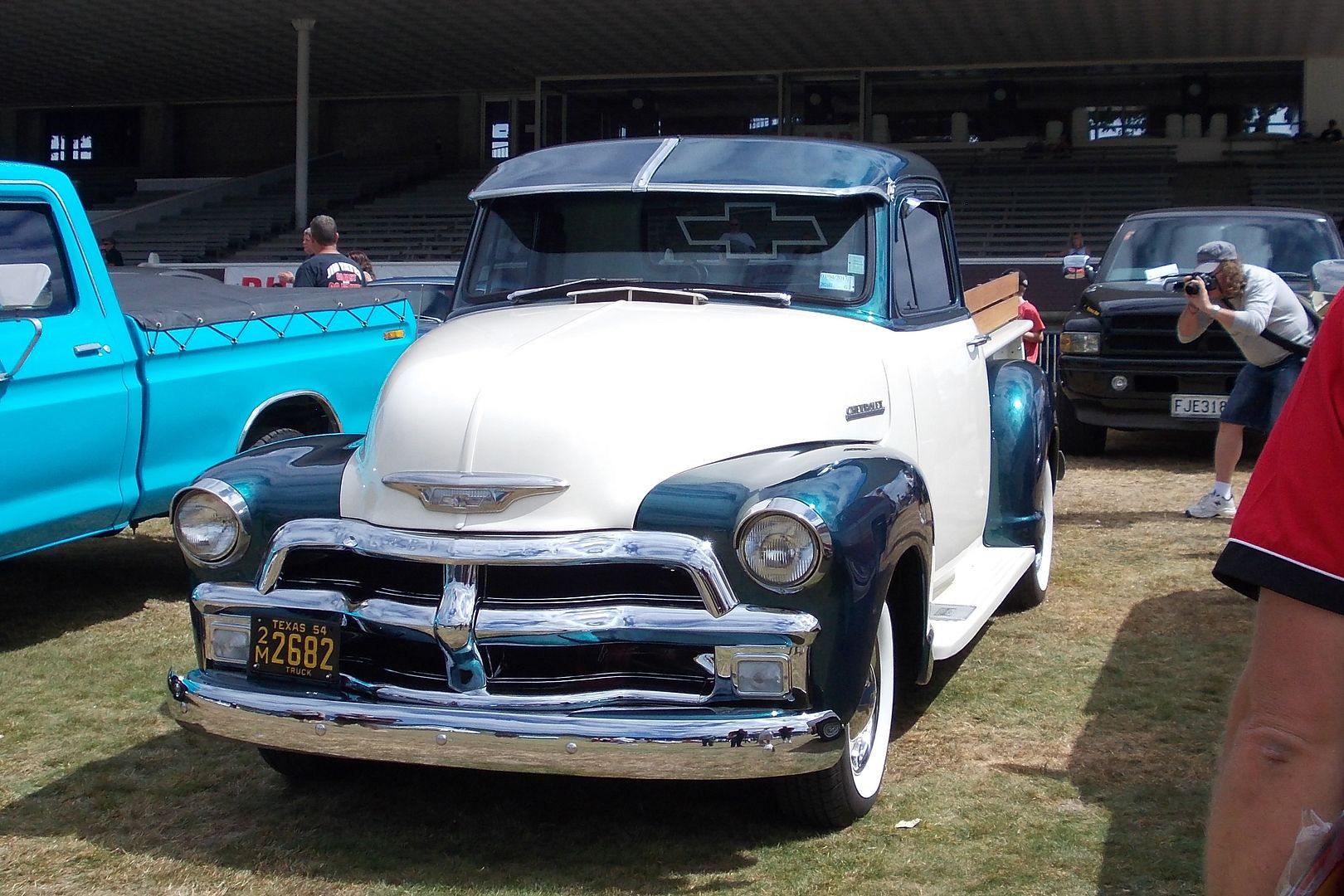 Immaculate restoration for the 1954 Chevrolet pickup. One piece windscreen is unusual.
'57 Studebaker Transtar.
'55 Chevrolet pickup.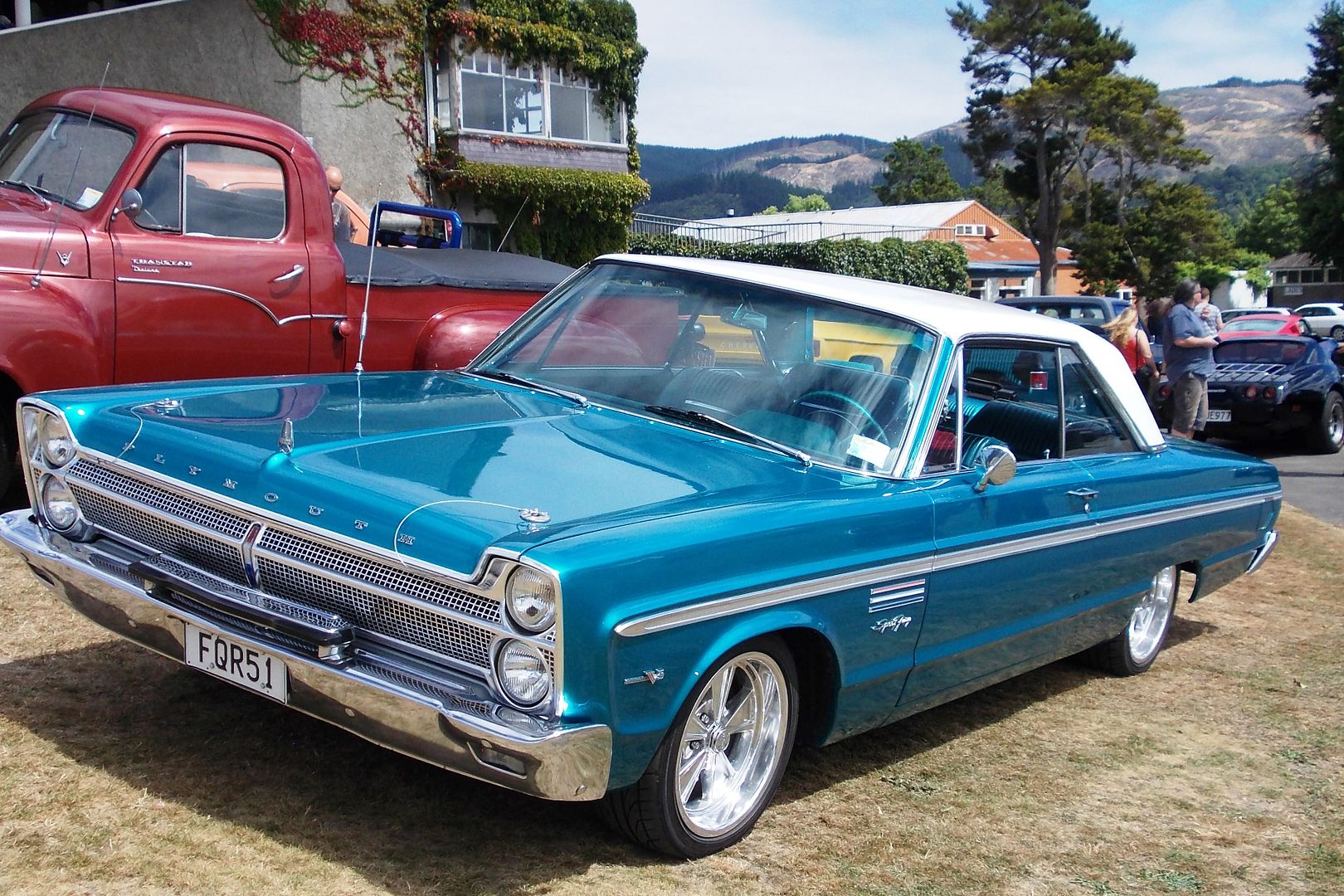 I have to admit for having a soft spot for Mopars.
This is a 1965 Plymouth Sport Fury Commando V8.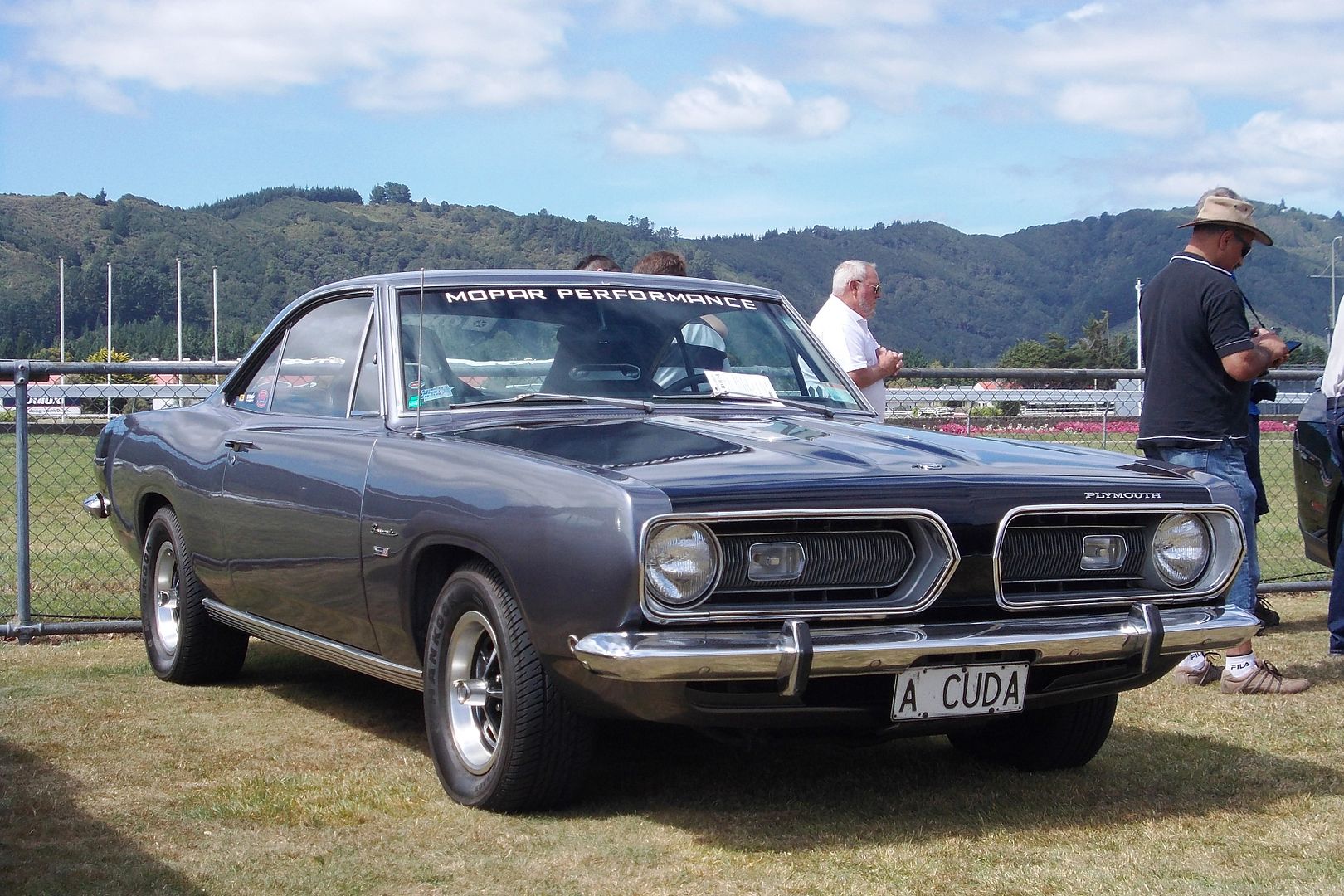 1969 Plymouth Barracuda....another Mopar.
Unusual to see a 1951 F 100 wearing the Mercury badge.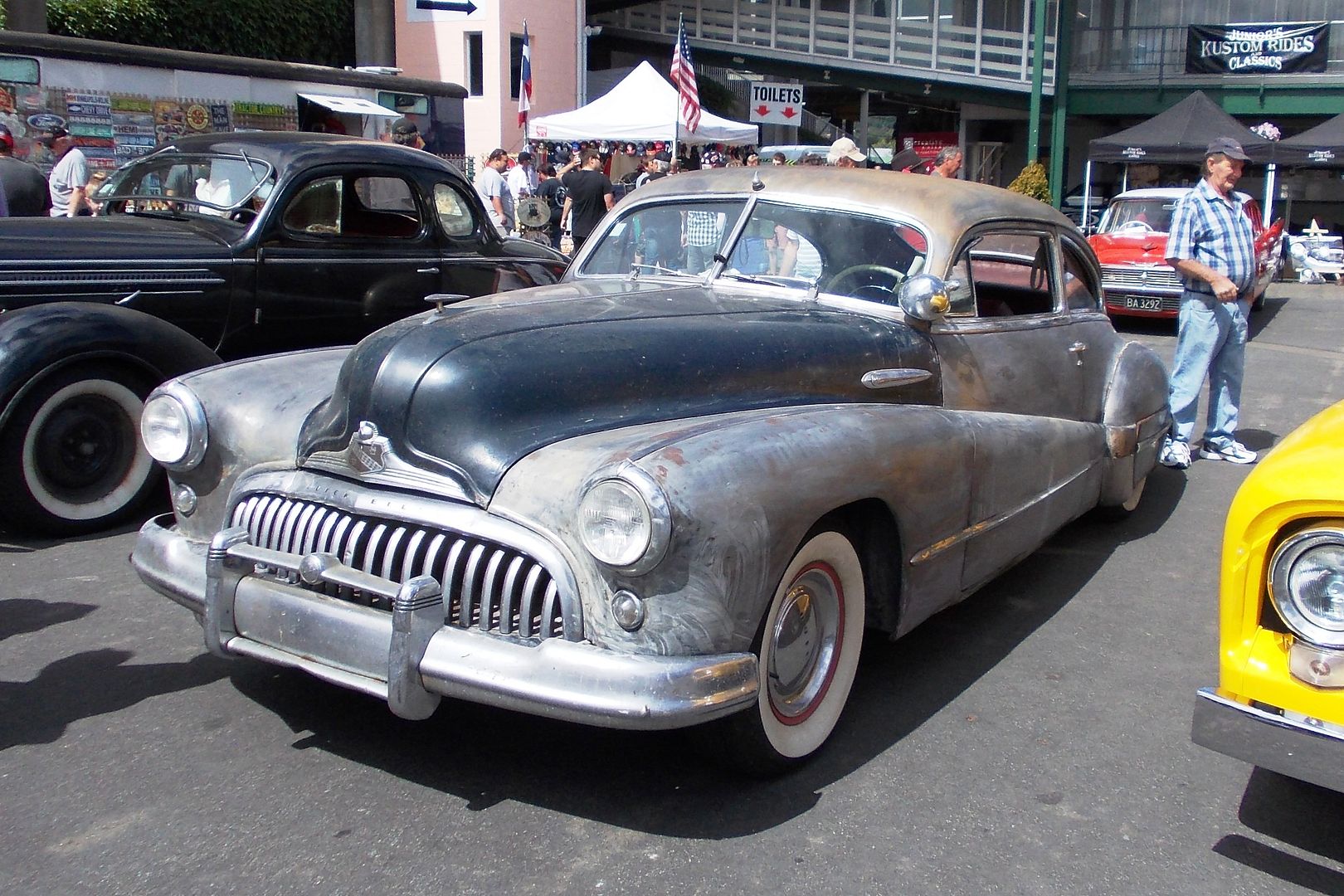 A long way to go yet, but I can imagine this Buick coupe will look amazing with a lot of hard work.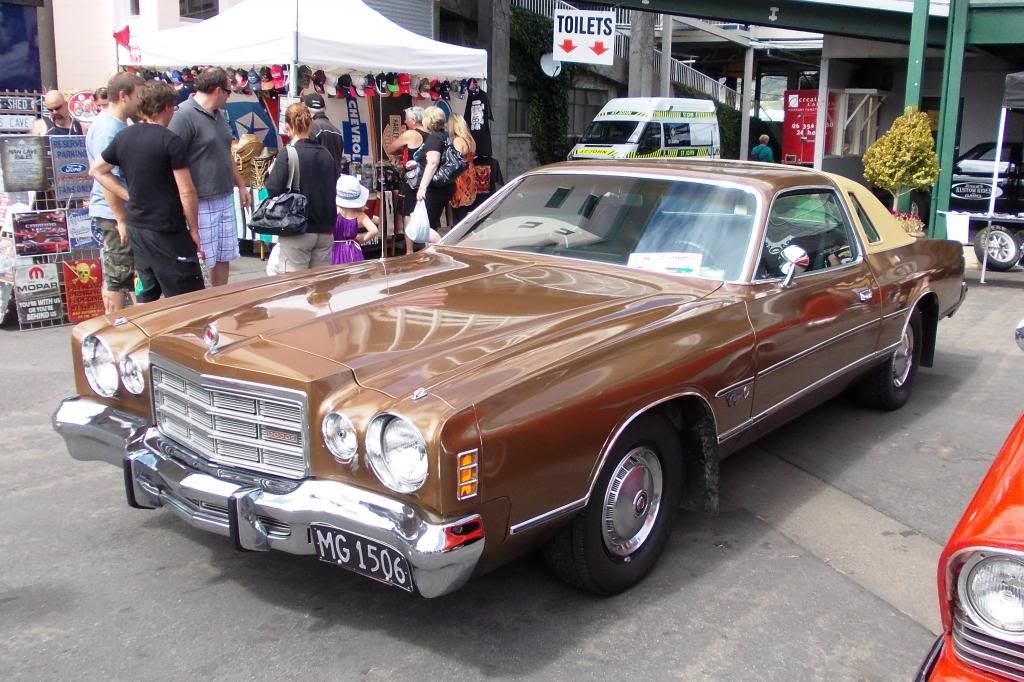 1976 Dodge Charger SE looks completely standard. Just the way I like them.