Here are a few of my recent snaps..
Just before Christmas there were a lot of logs being harvested in this area. This is a line up of "Out of Town" loggers at Copthorne Solway Park motor inn. Note the trusty old Mack Ultra-liner, second from the far end.
A McCarthy's Scania logger heads north on Chapel Street in Masterton, on its way back to the forests for another load.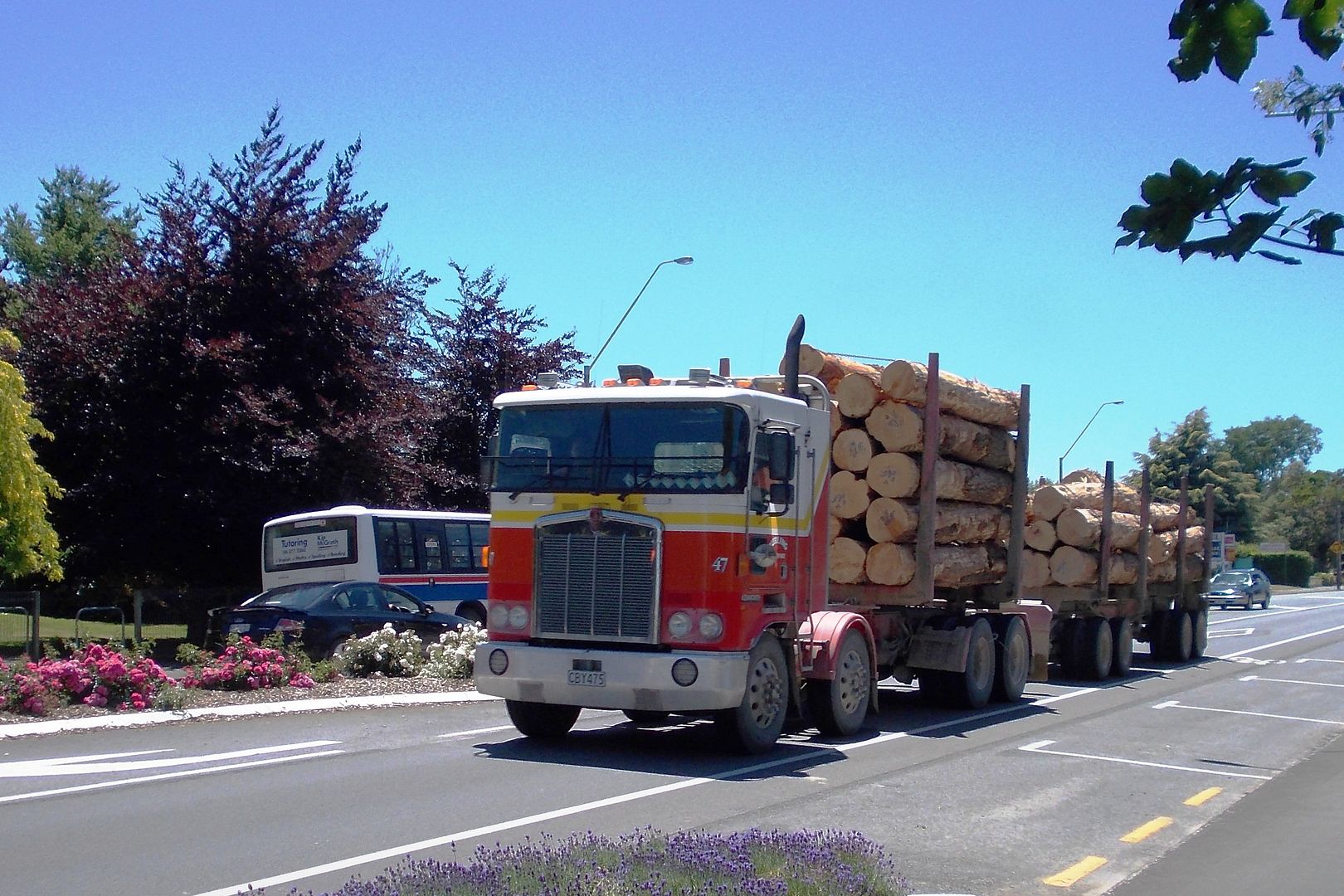 Burling Kenworth heading south on Chapel Street with a load.
These couple of shots are at the Picton ferry terminal just after sunset, hence the dull blurry look.
New model Kenworth conventional of Strait Freight.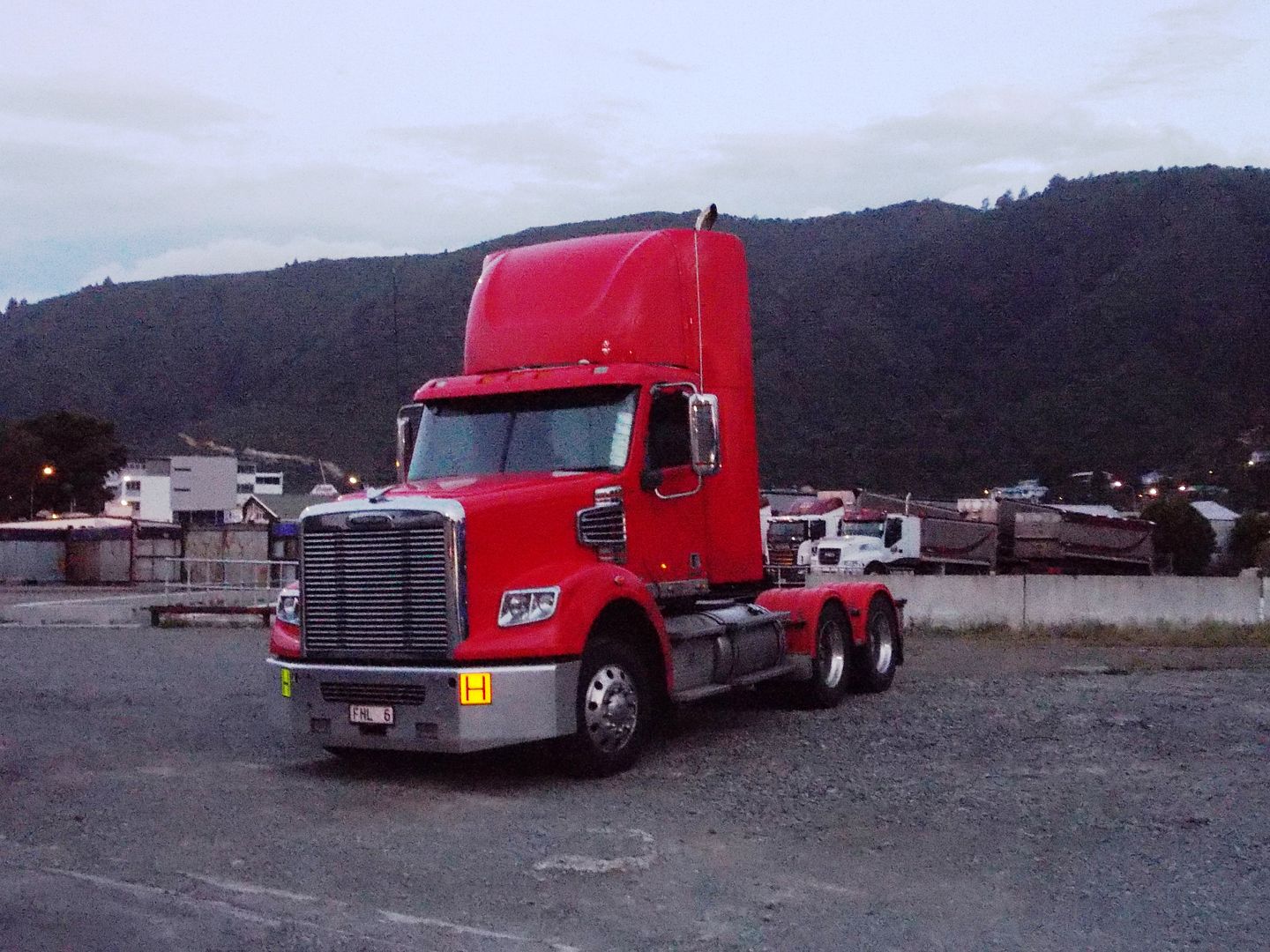 Owen's Freightliner Coronado.