Nova LFS Artic, articulated bus on the Select Route.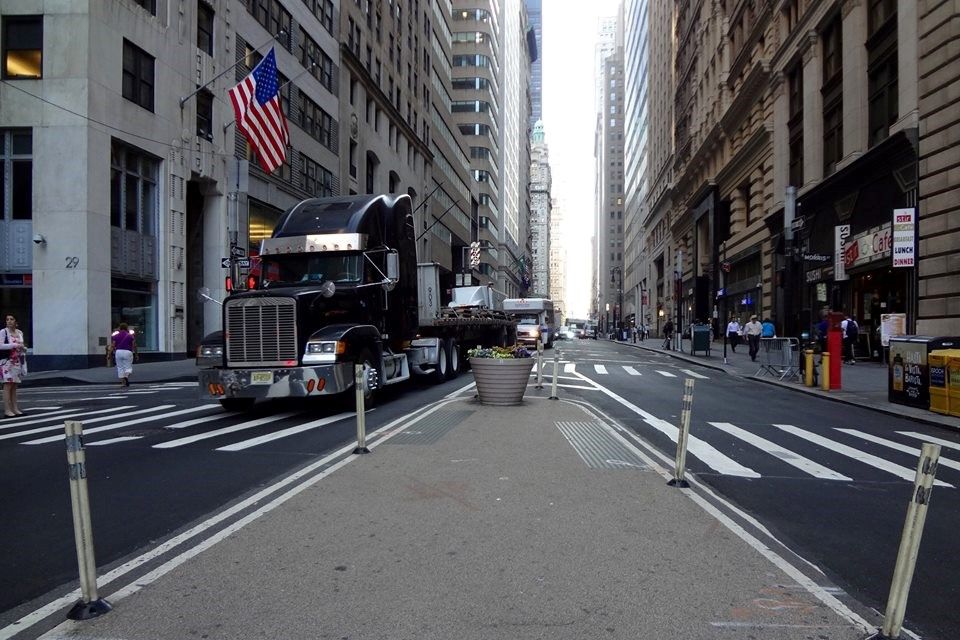 I'm surprised at the number of big rigs in the central city.
Freightliner FLD under the Stars and Stripes.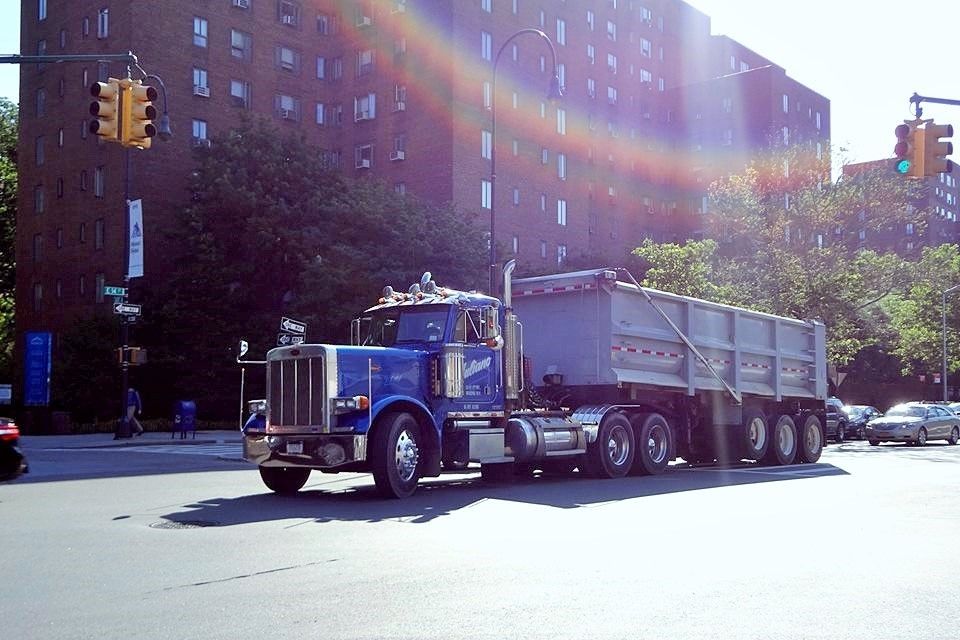 Peterbilt 379 running empty I'd say, with his tarp rolled to the front and one trailer axle off the ground.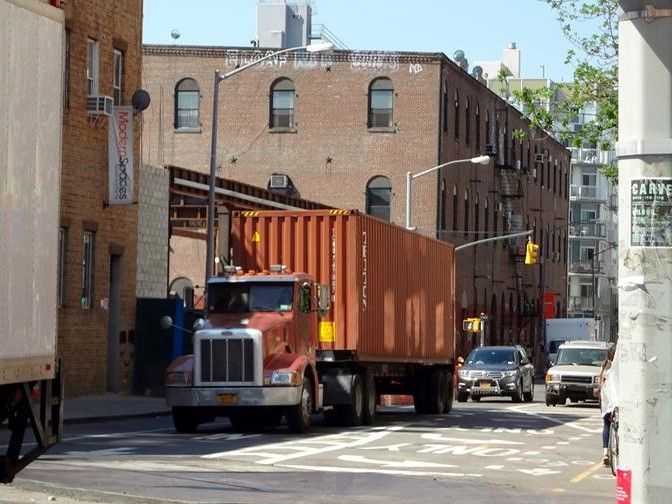 Peterbilt 385 with 40' container.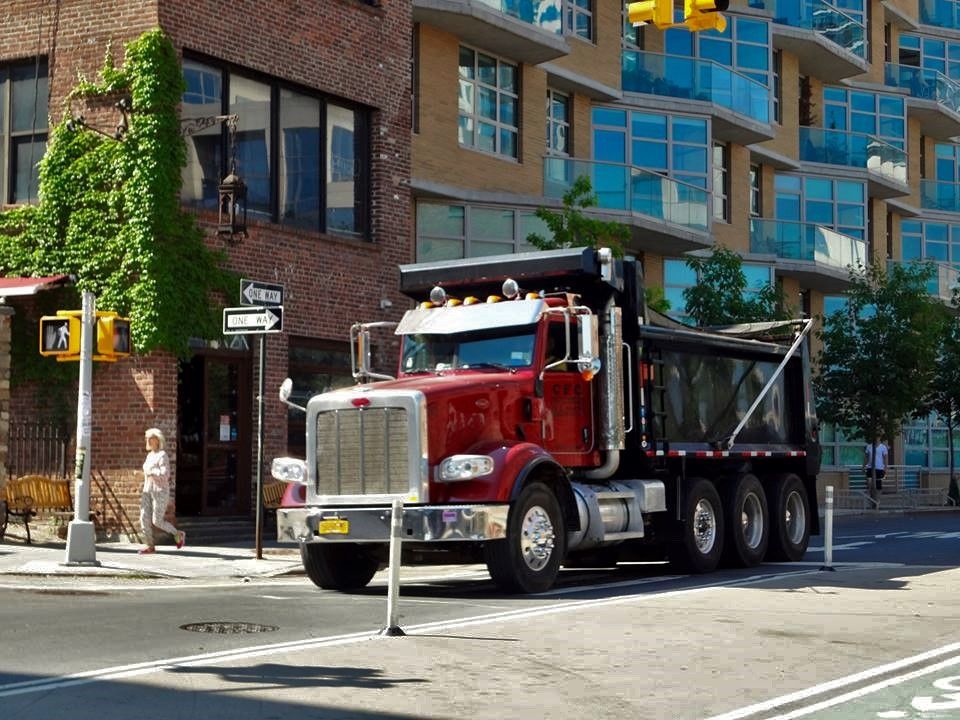 The headlamp assemblies that jut out from the side of the grille on some Peterbilt models,
always look a bit vulnerable to me.
This 389 appears to have its RH unit a little out of alignment.
All axles on the road and the tarp rolled over suggests he's loaded.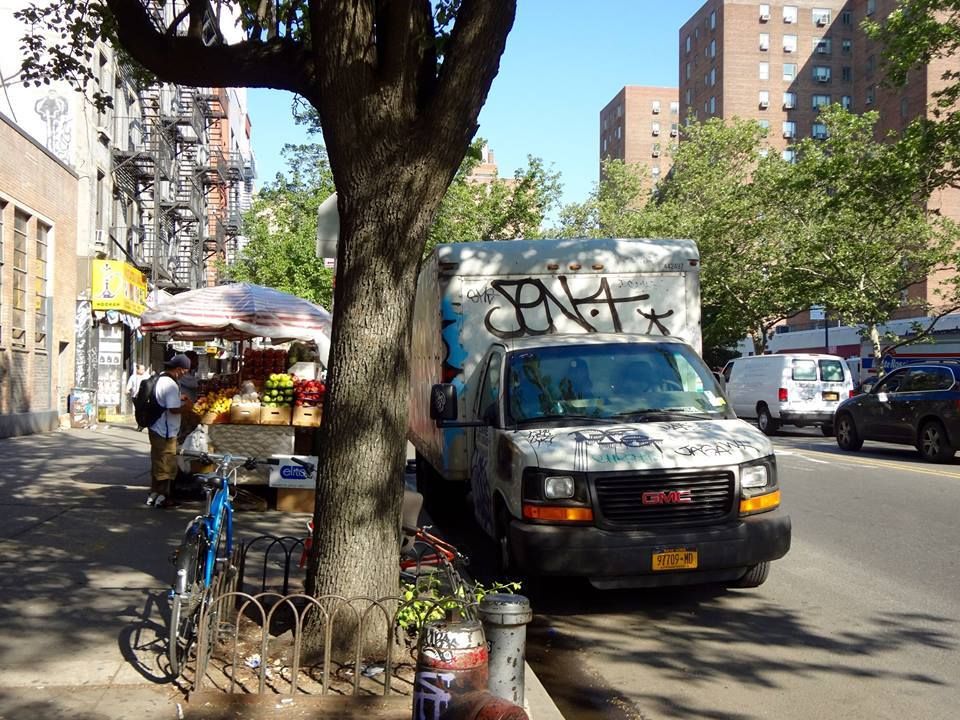 Light weight GMC with van body.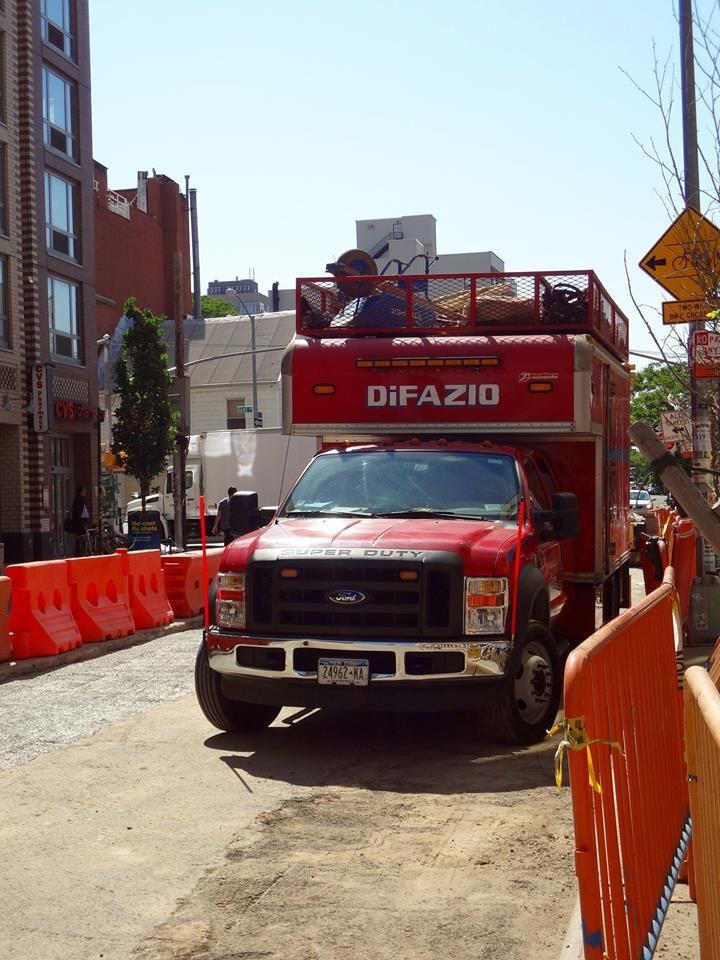 Similar style of Ford "Super Duty" is probably a slightly heavier model.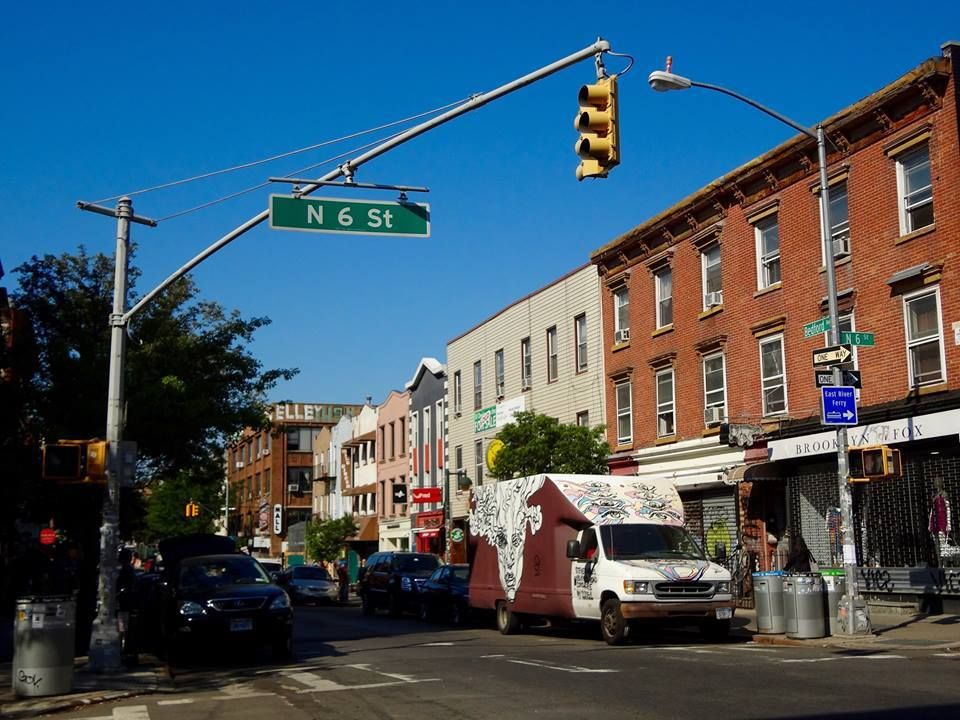 Late 90s Ford from the Econoline series on the corner of N6th Street and Bedford Ave in Brooklyn.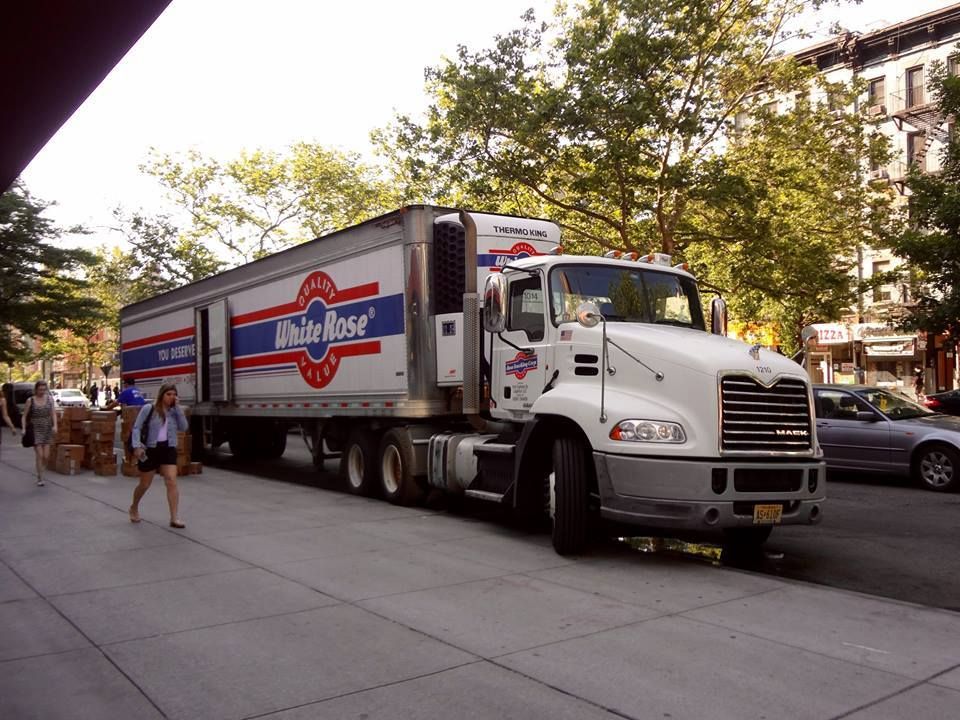 Mack CX climbs up on to the sidewalk to dispense its load.
Another big rig in the central city. Volvo VNL with box trailer.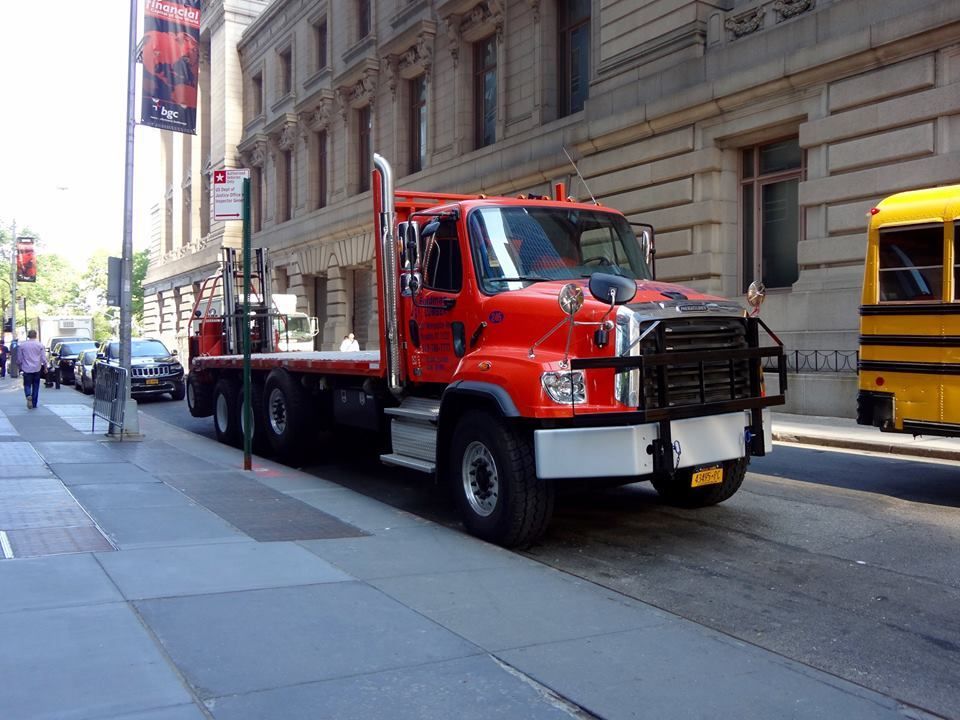 Freightliner 114 with lift axle and "piggy-back" fork-lift.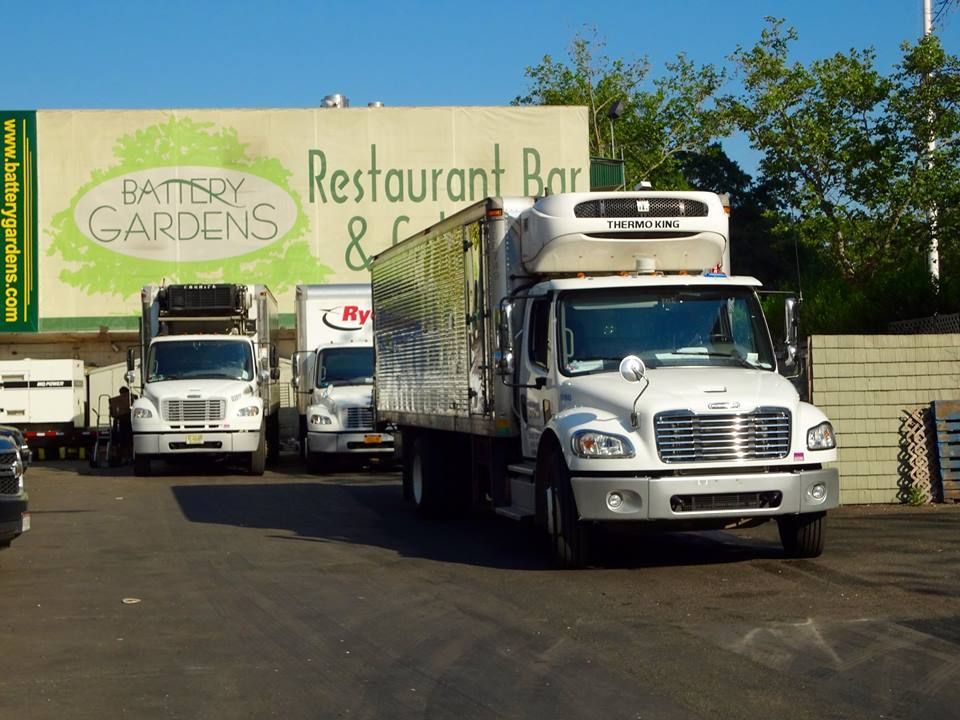 The restaurant and cafe at Battery Gardens appears to receive many deliveries.
All Freightliners in this shot.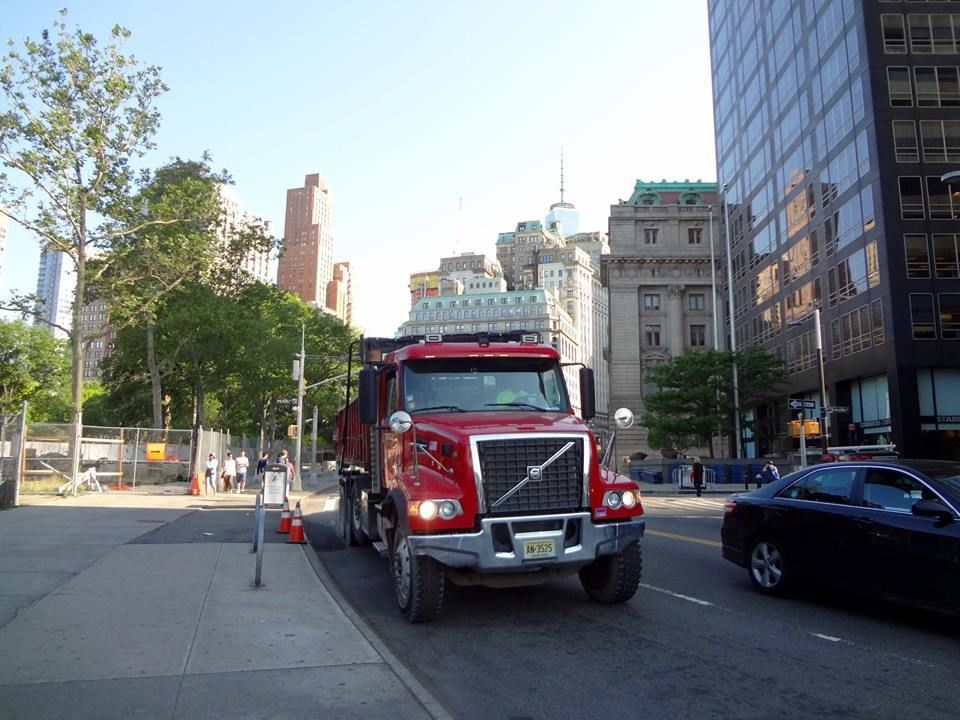 Volvo VHD tipper.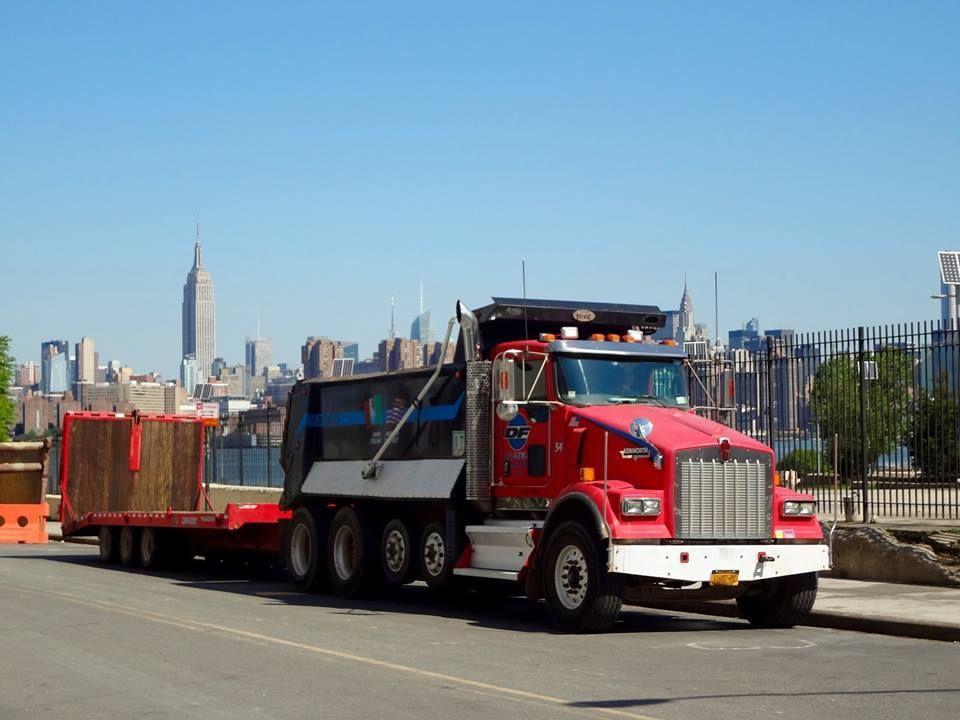 This trailer towing Kenworth T800 has two lift axles!!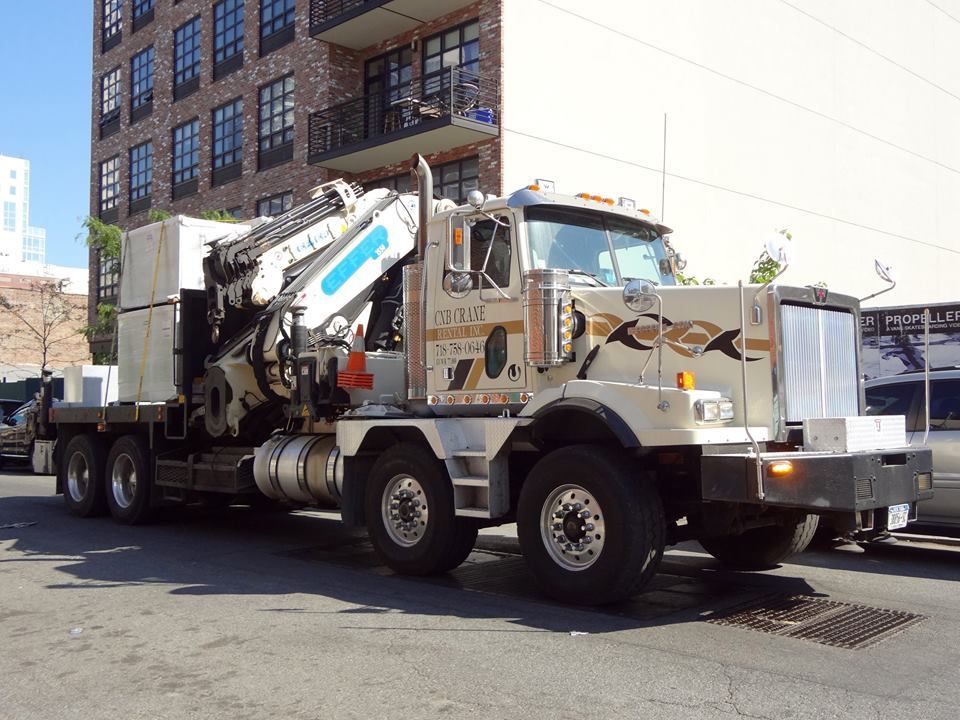 Very heavy duty Western Star with on-board hydraulic crane.
I wonder if the load might be air-conditioning units.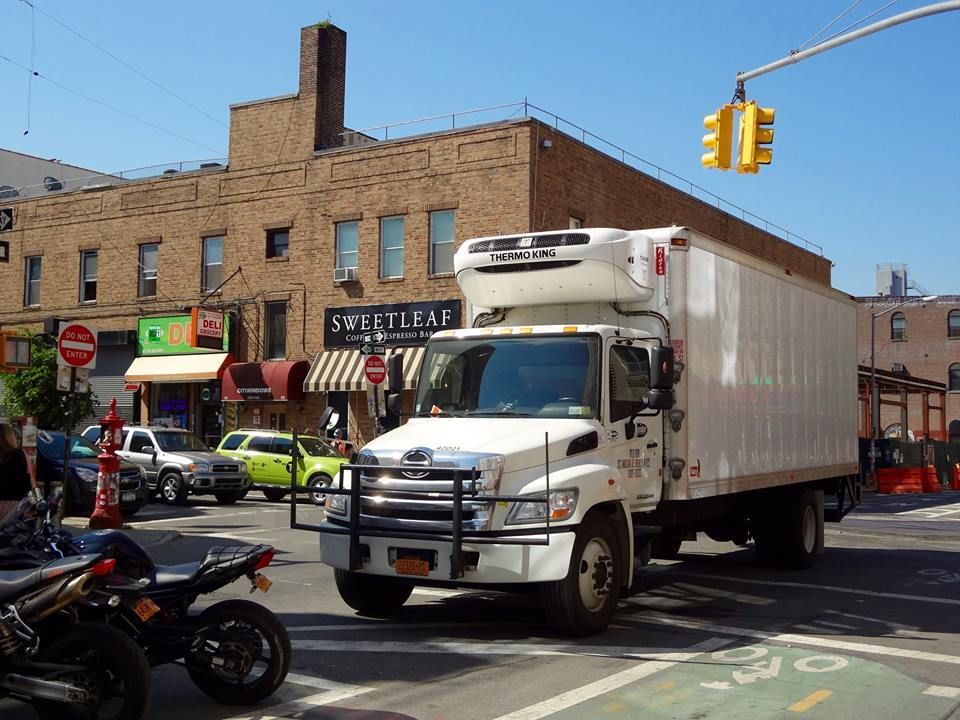 Chilled Hino delivery truck appears to be half blocking the intersection.
Note the light weight "bull-bar" to mark the front corners.