Alice recently did a weekend road trip. Going down to Knob Noster (yes that is the name of a town) which is right by Whiteman AFB in Missouri about an hours drive SE of Kansas City. Then back west into Kansas up to Cawker (home of the worlds biggest ball of string....yes really) and back to Kansas City from the Kansas side. Here are some of her photos.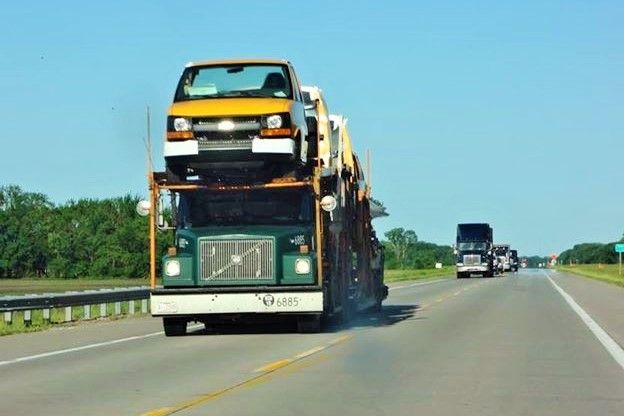 Shots through the windscreen (or should that be windshield?) :
An older model Volvo with a load of cars. I think this may be from the White/Volvo era.
Peterbilt 389 with stepped deck trailer and container.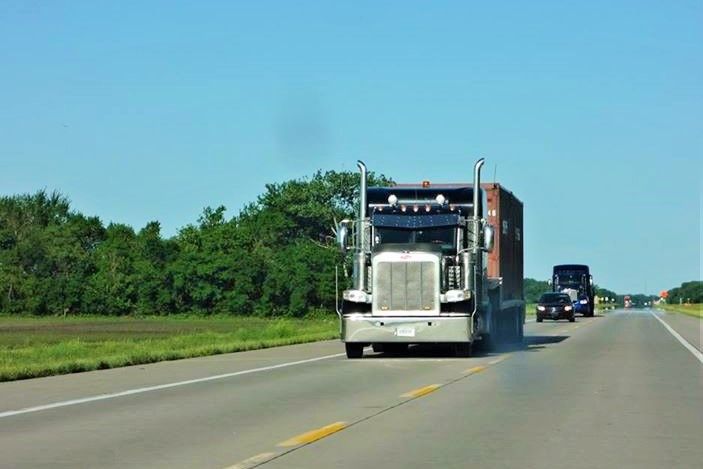 Same again, just a different colour.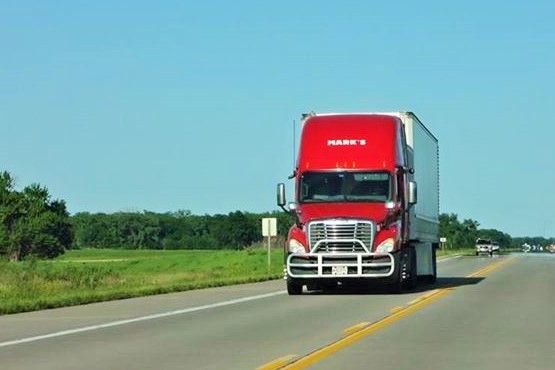 Freightliner Cascadia.
No rego plates suggests these Kenworths are new.
Another KW. C500 maybe?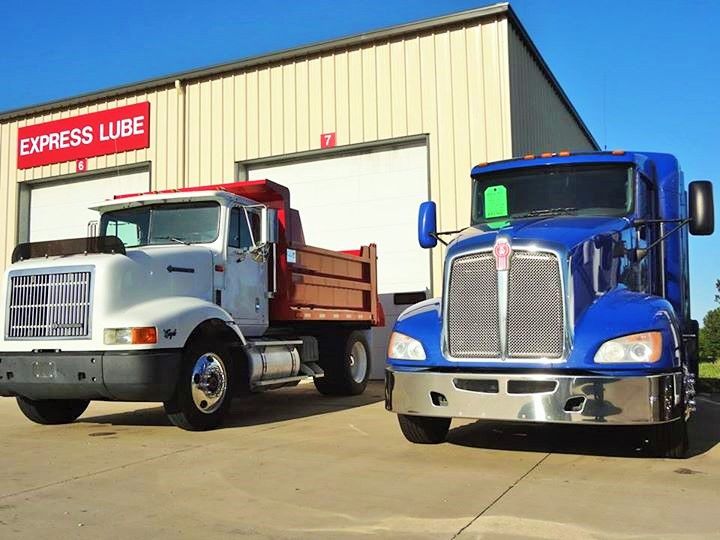 If the International is new, then they have been using this cab for a long time.
First used on the Paystar line about 1970 !!
In Cawker's main street (US-24) by the railway crossing is a yard full of interesting old scrap metal.
Early 50s Chevy, I think.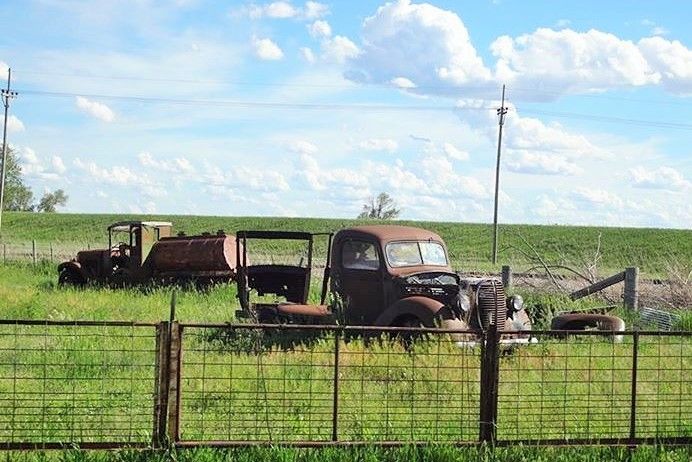 Ford in the foreground, but not sure what the old tanker is behind.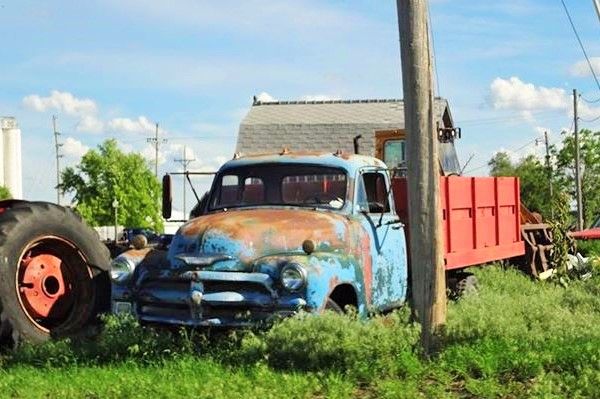 A mid 50s heavy duty Chevy.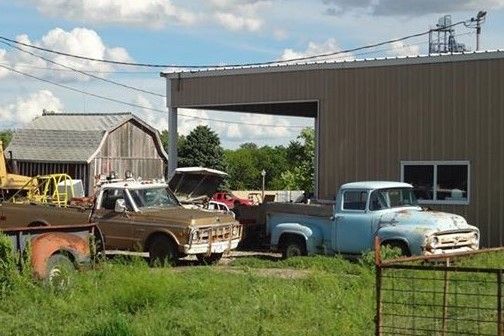 1970 Chev pick-up and 1956 Ford F100.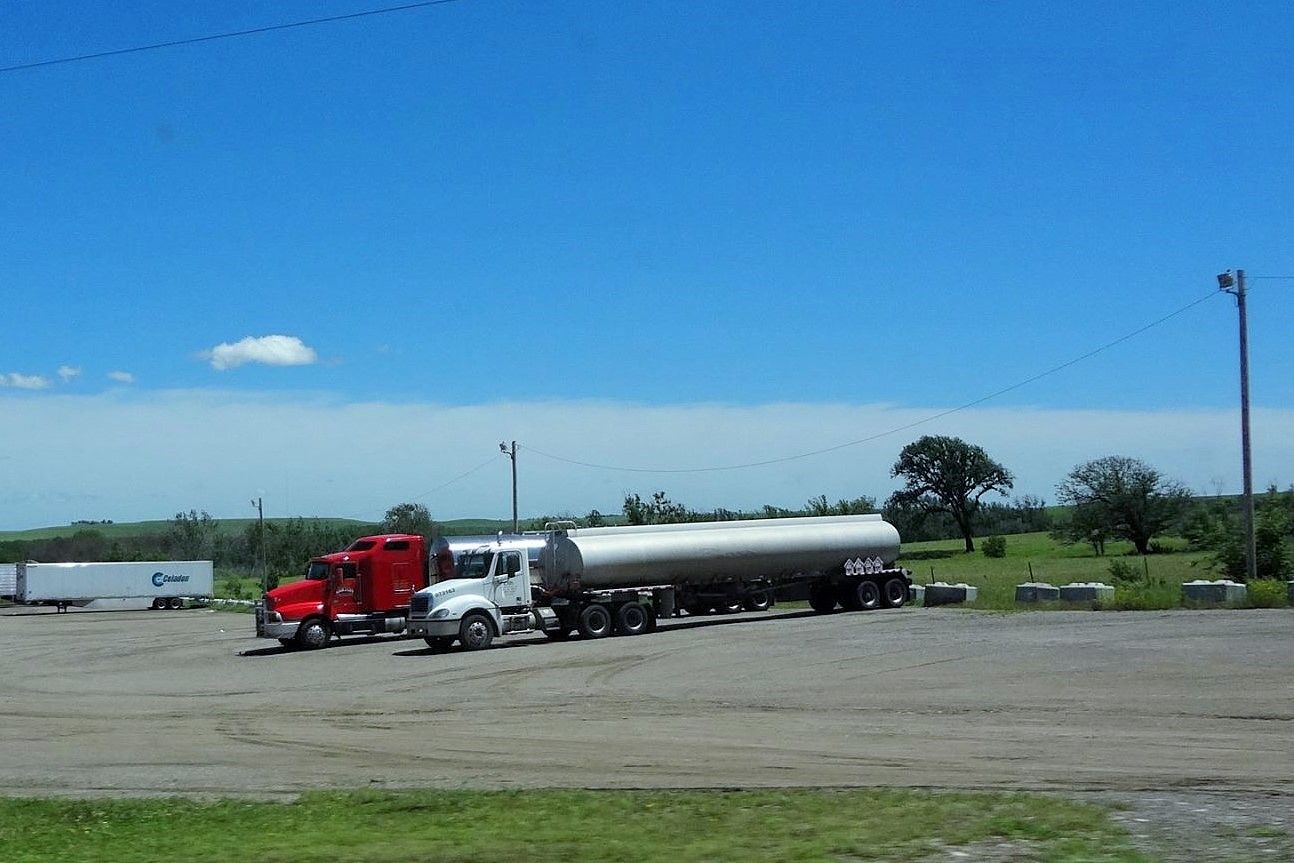 Kenworth and Freightliner snapped from a moving car.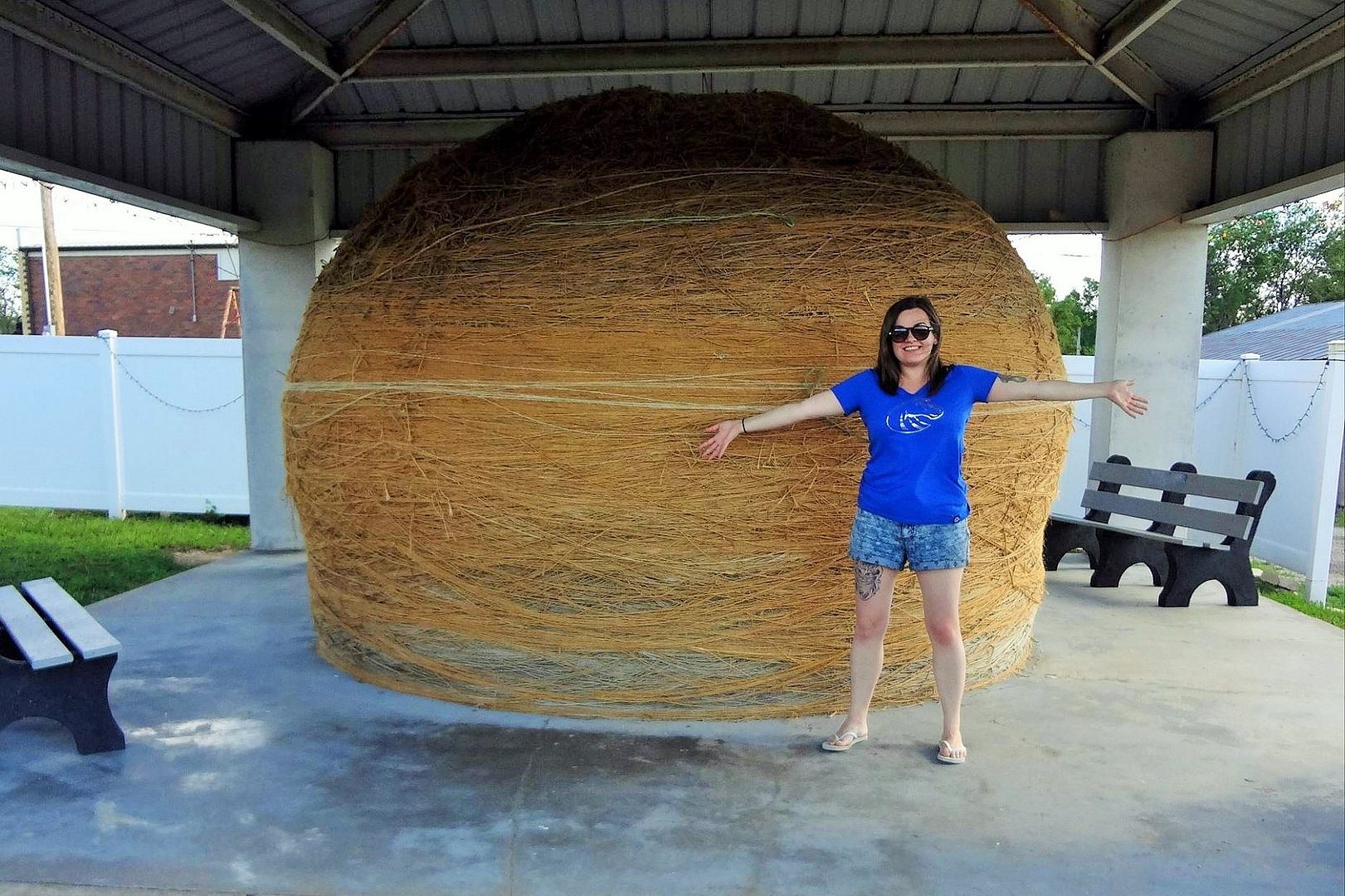 Alice with Cawker City's big ball of string.
Started by Frank Stoeber in 1953, it is now estimated to weigh in excess of 9000kg.