These are probably the last photos from Alice in Missouri, as she leaves this week, for a few days in New York, then back to NZ.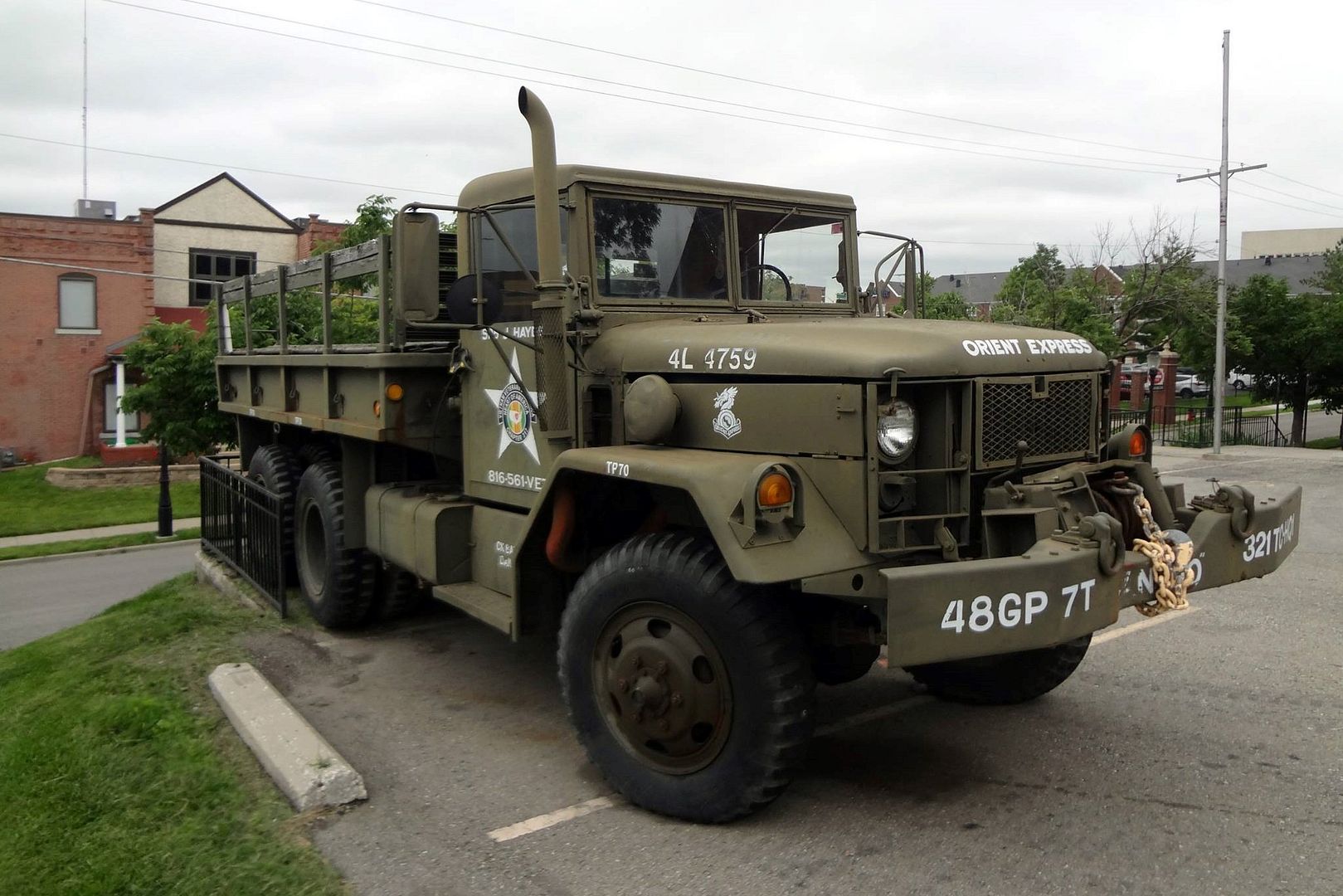 I'm not very knowledgeable on military vehicles, but I think this is a M816, but I stand to be corrected.
Similar looking vehicles were made to the same pattern by several different manufacturers including American Motors, General Motors and Mack.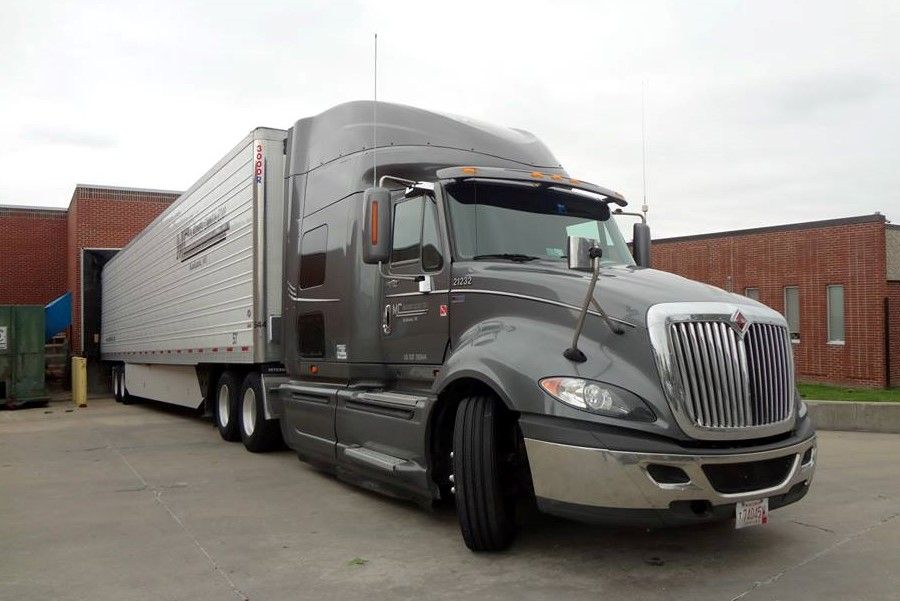 Nice close-up of International Prostar with big sleeper and 53' trailer all sitting on only 5 axles.