After strong winds and heavy rain yesterday, today dawned calm and mostly sunny for this event at Trentham Memorial Park.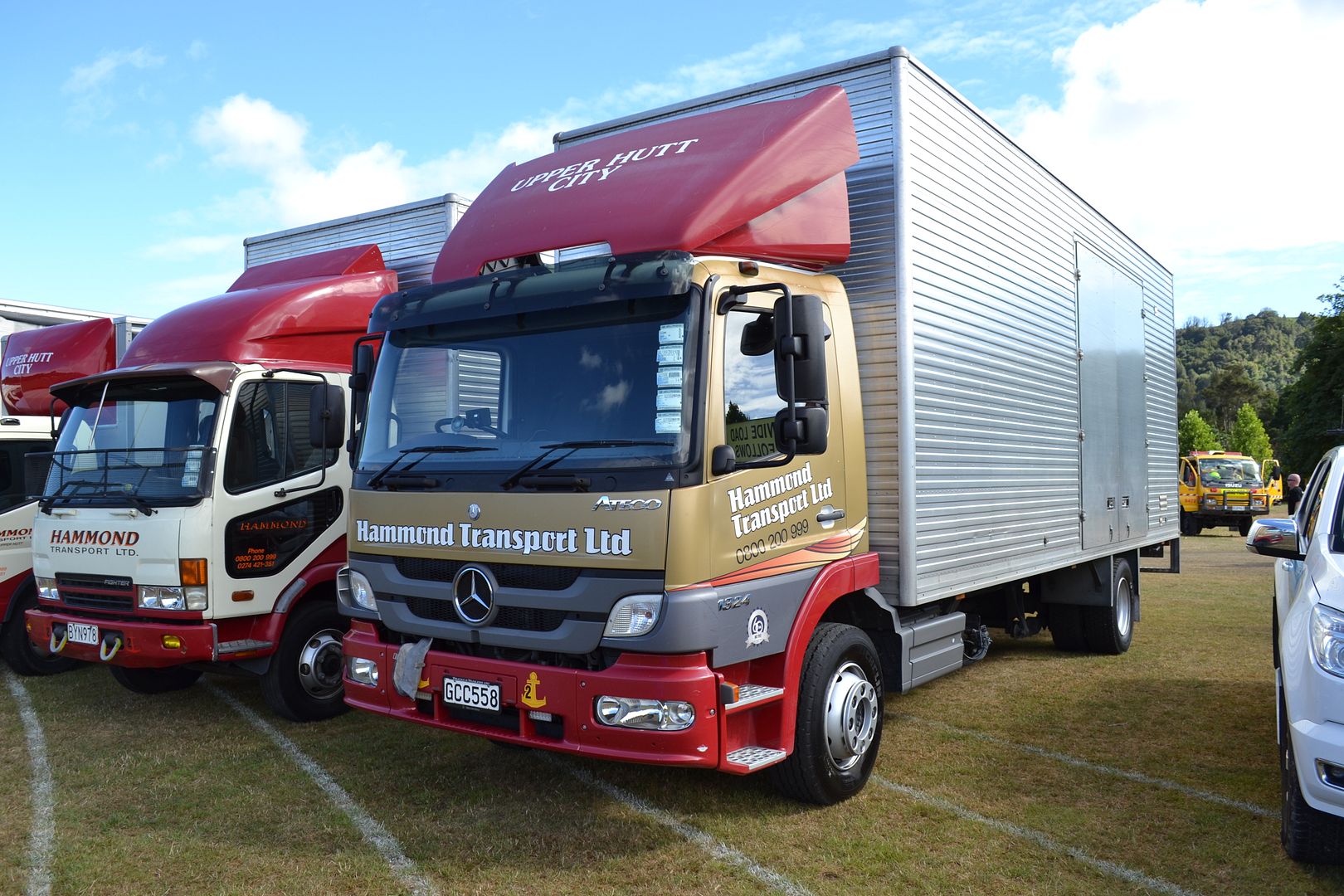 We are all familiar with Mercedes Benz's Actros, but some of the other models are not so regularly seen.
Hammond Transport of Upper Hutt have this light weight Atego.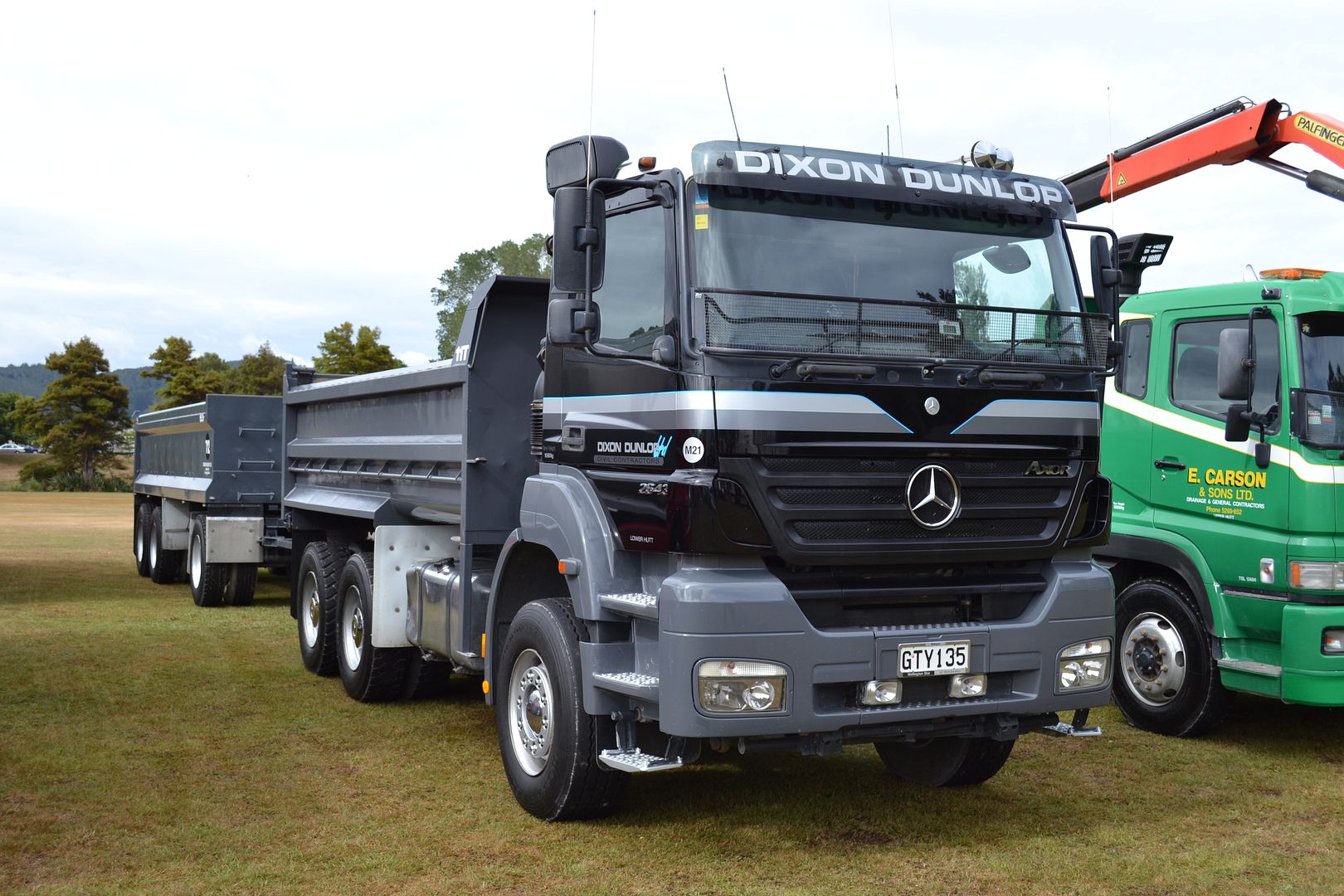 Long time Benz user, Dixon Dunlop use an Axor for tipping and quarry work.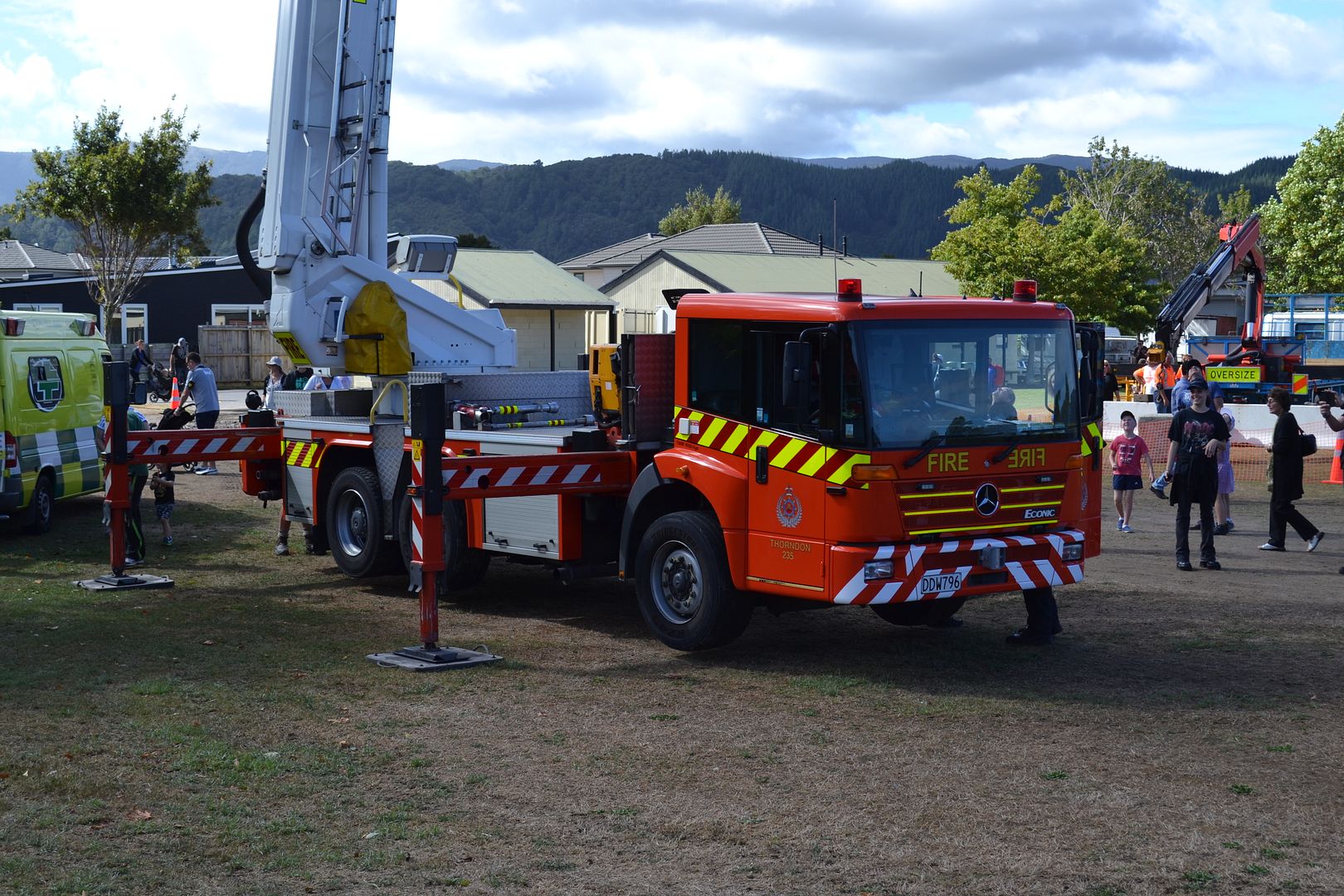 Thorndon station of the NZ Fire Service mount their aerial platform on an Econic chassis which are also used for refuse trucks as well as any other purpose where low entry is required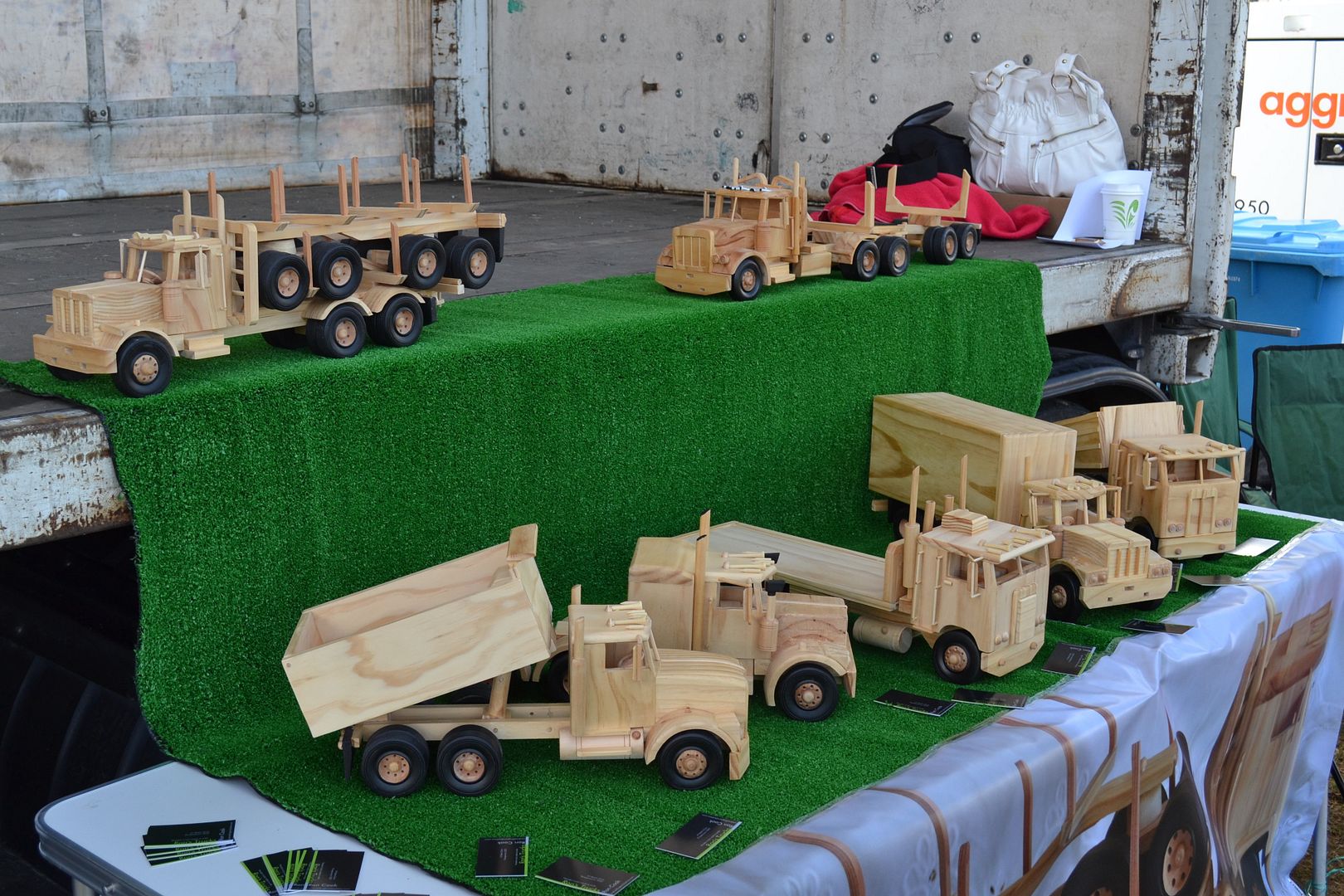 Great wooden truck models from Ron Cook of Paraparaumu.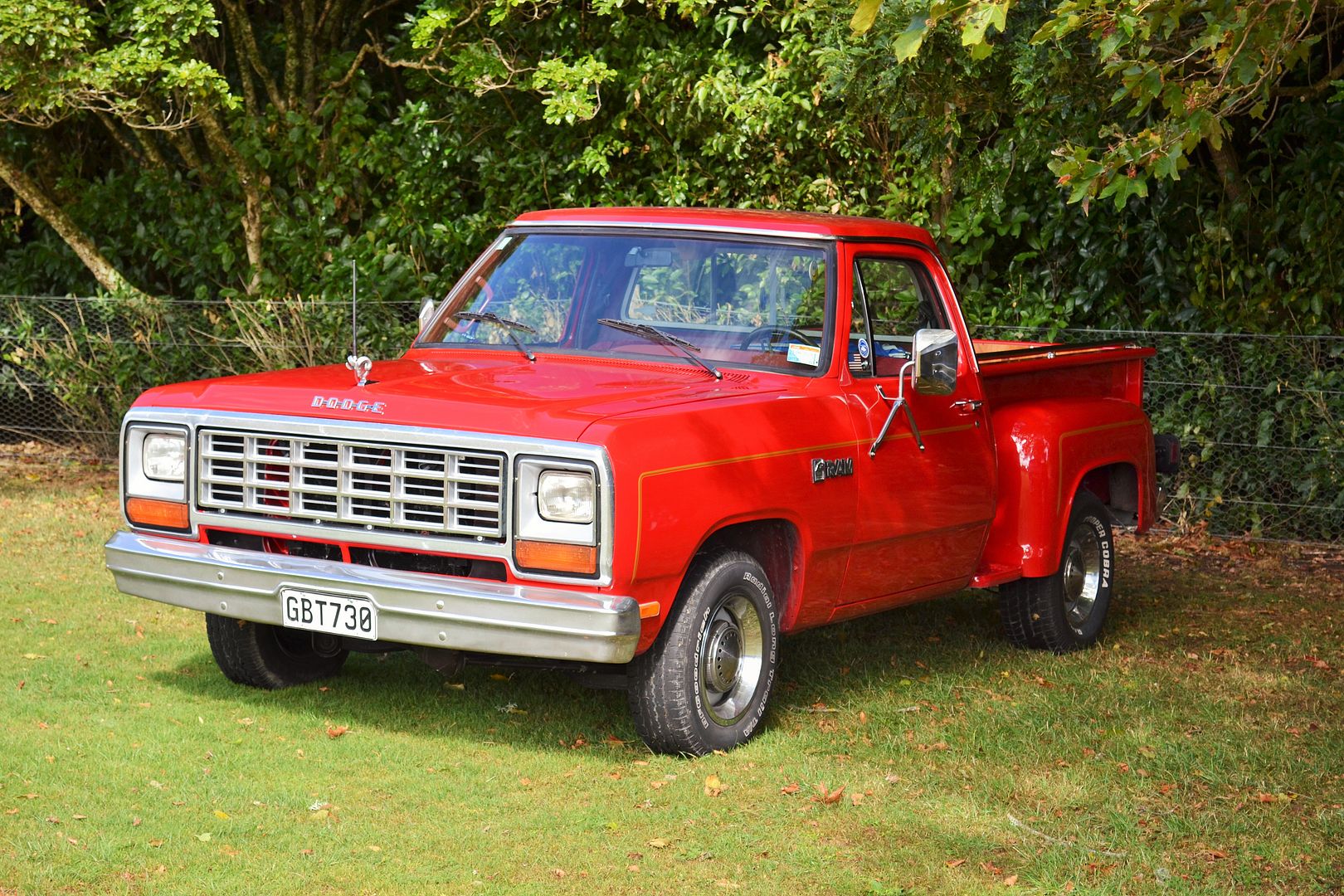 A real red American pick-up. 1984 Dodge D150 Ram.
R series Mack always looked the part. Nice to see one restored to this standard....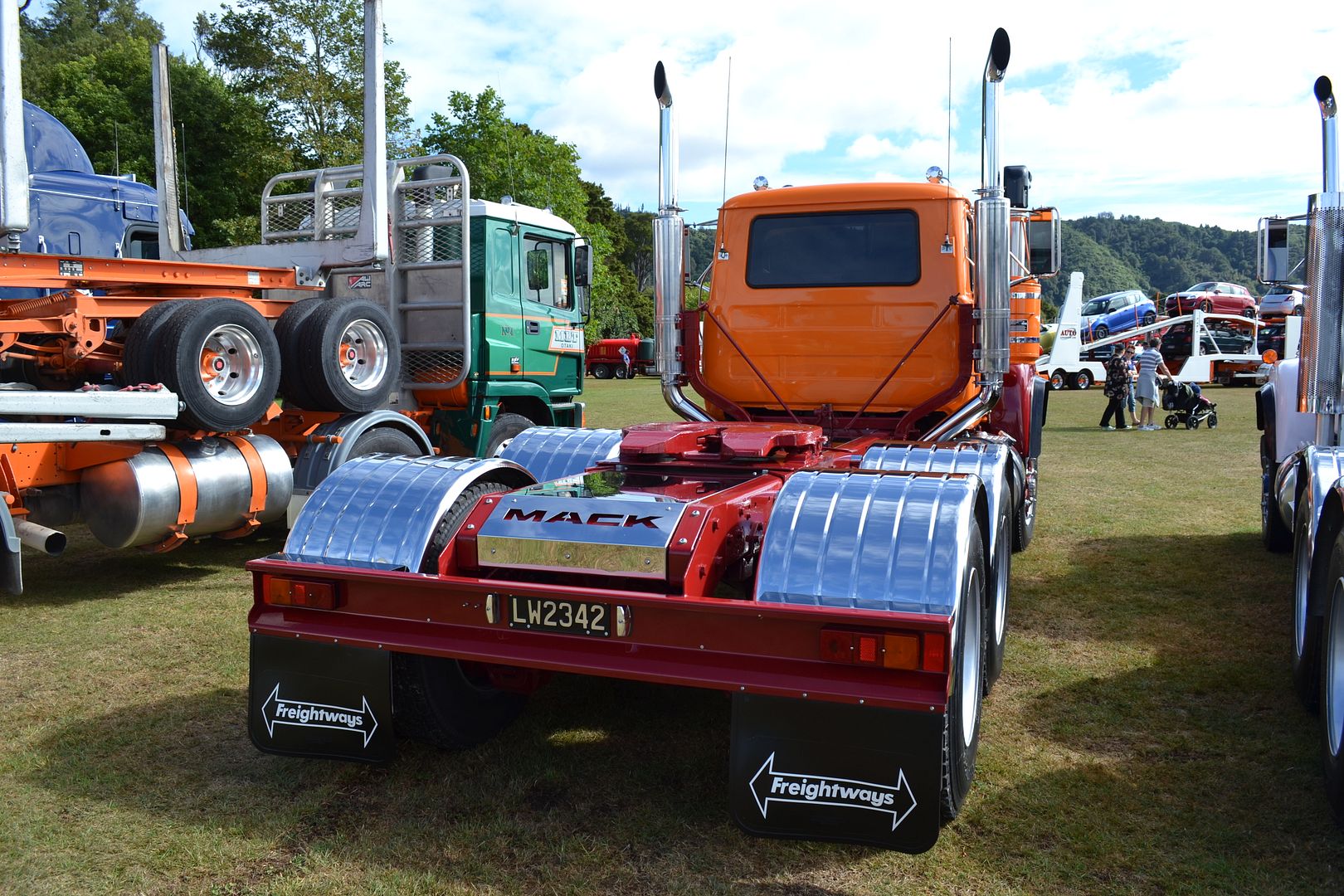 ....lovely twin stacks and highly polished guards.
I'm sure there's a market out there for blue plastic mudguards.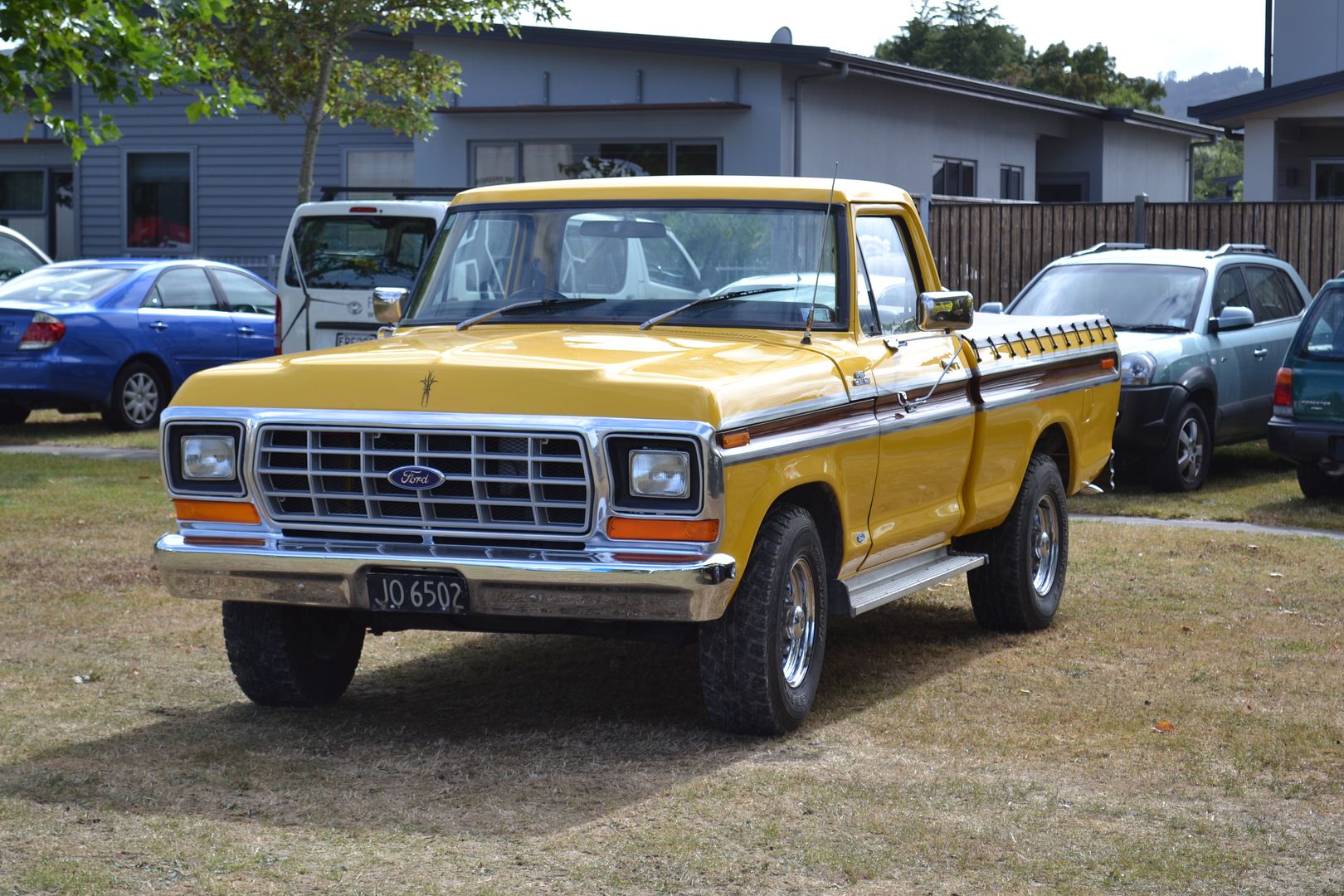 Another handsome American pick-up.
A 1980 Ford F100.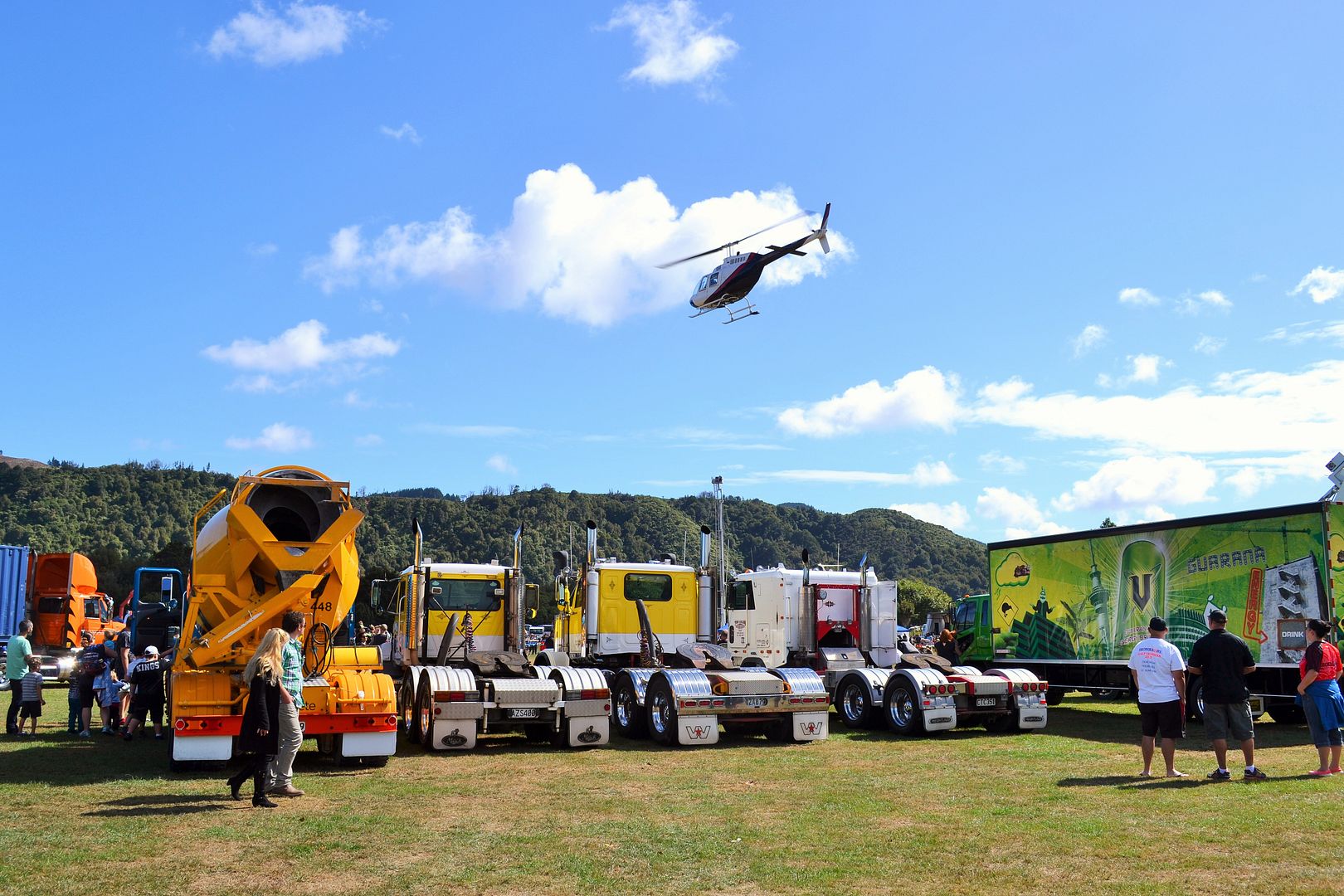 There was also a helicopter giving rides.
Thorne must have had two conflicting dreams.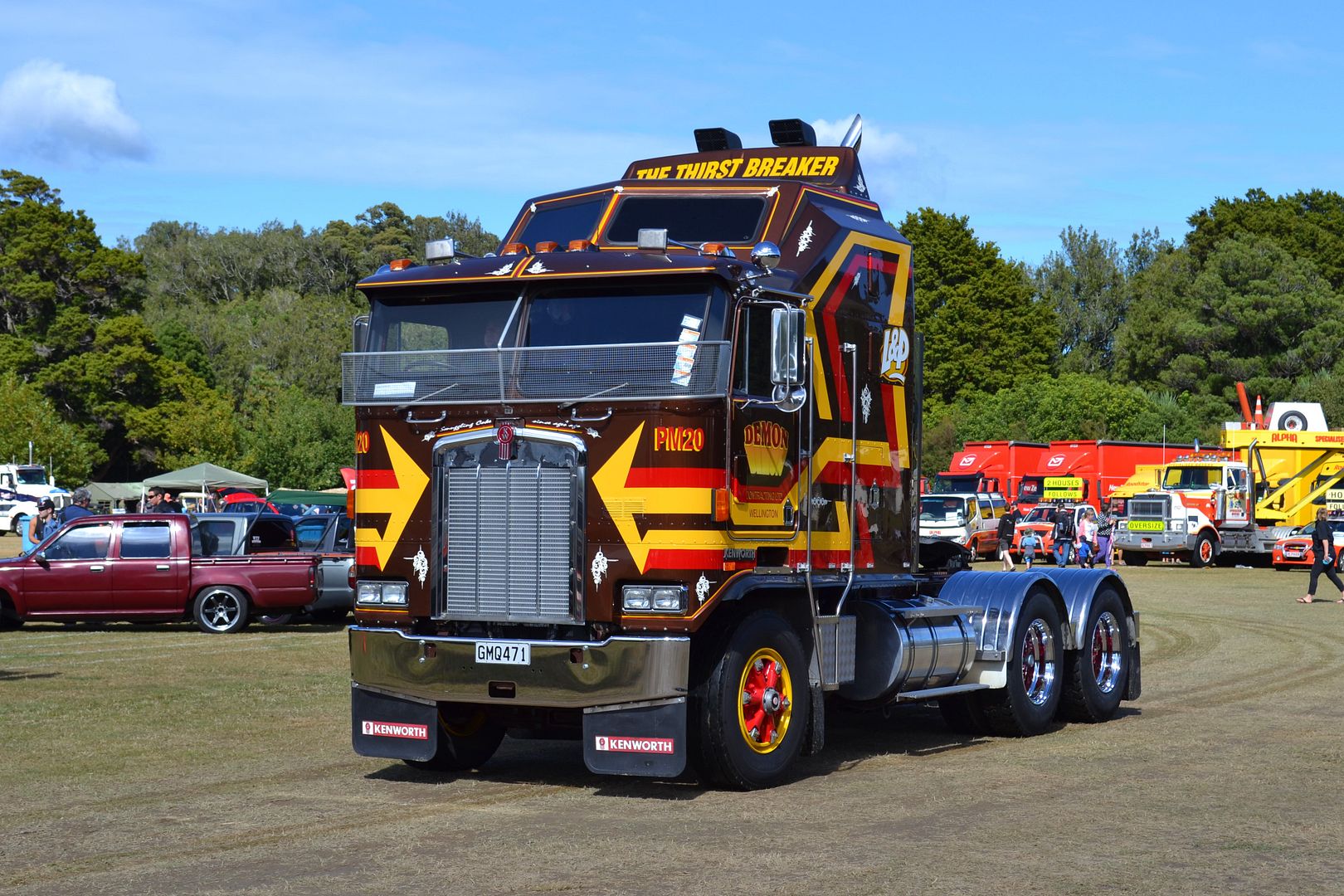 The KW in L&P colours brings back some memories.