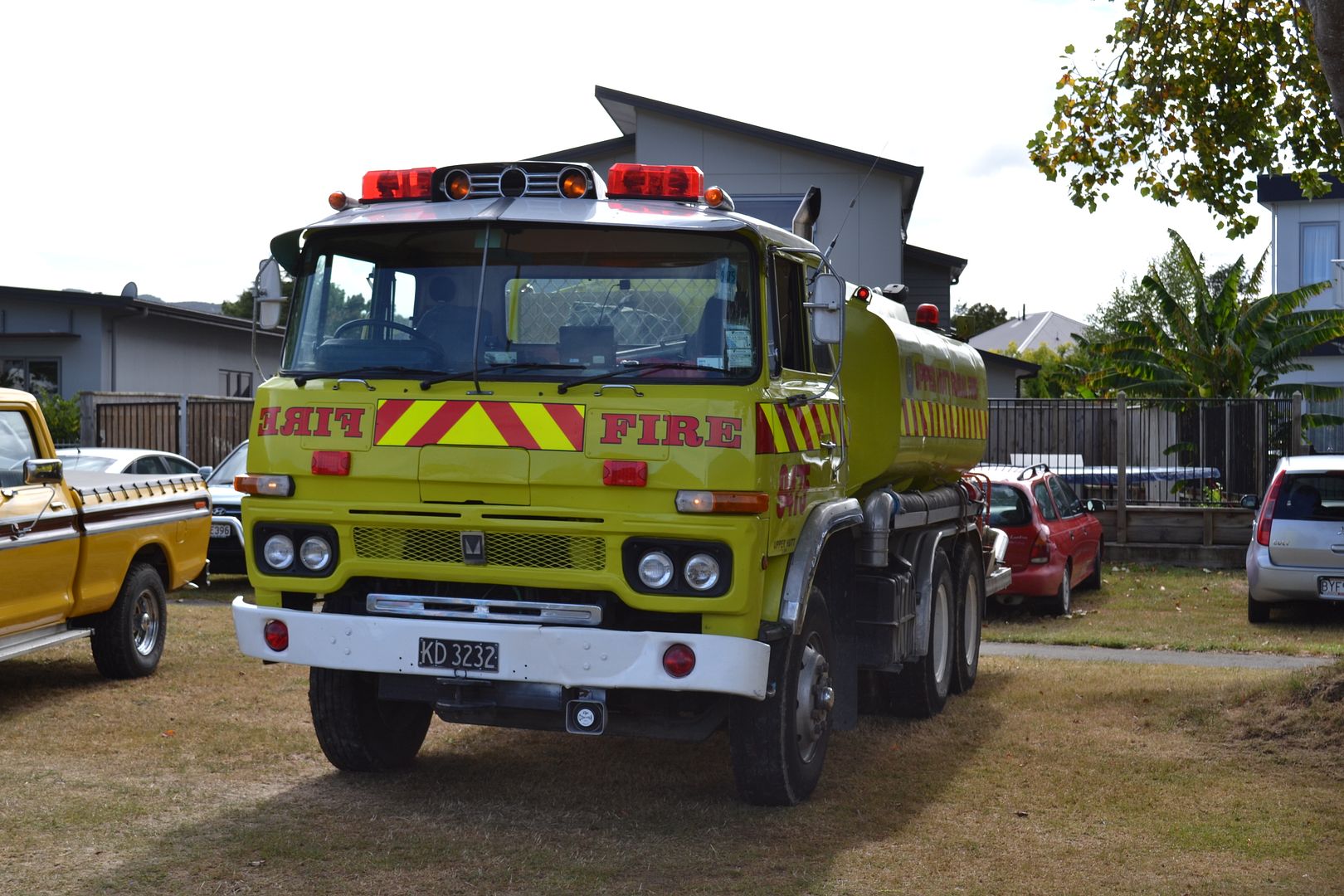 Old 1981 Isuzu appears to be still in service as a water tanker for airport fire service.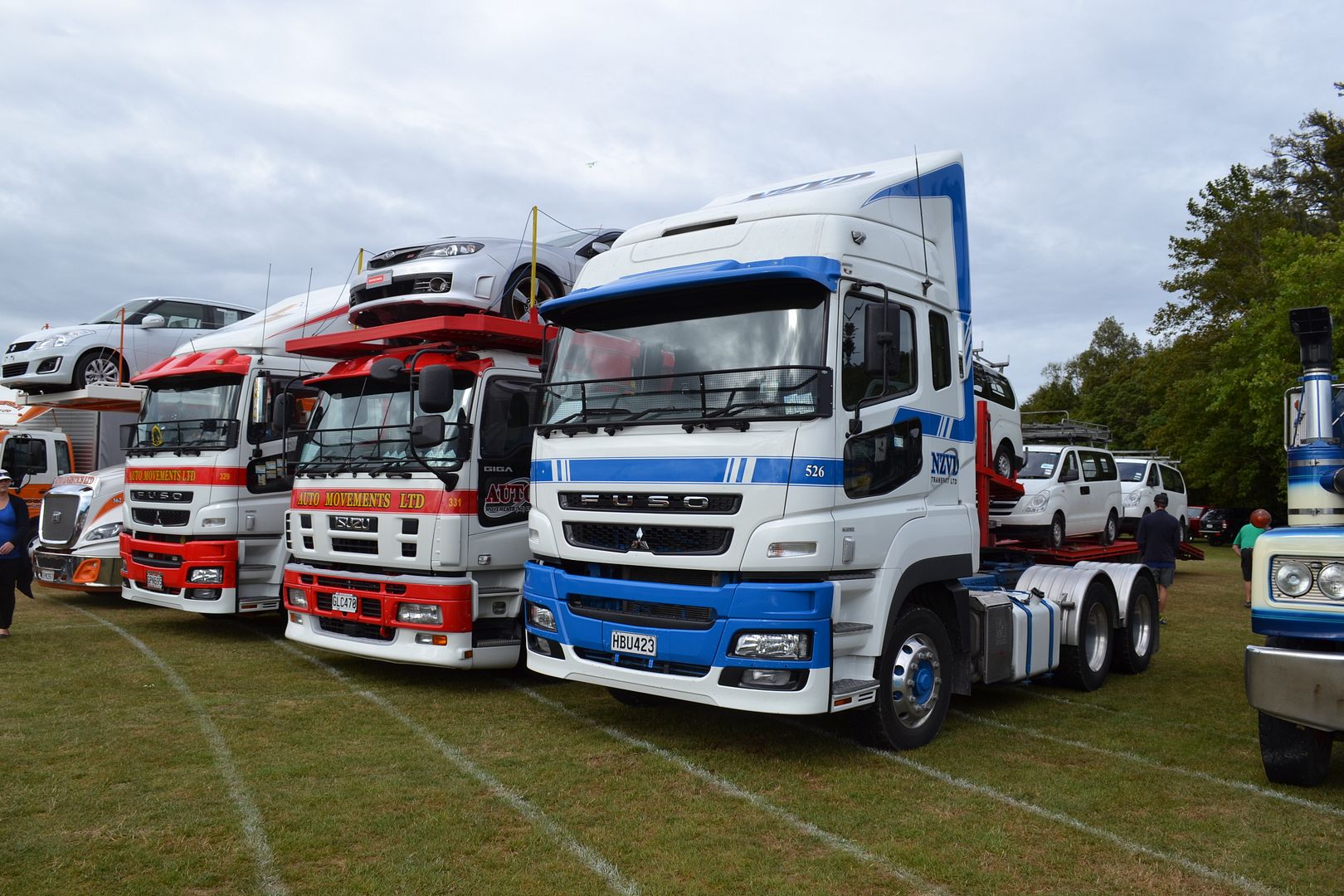 Car carrying Japs.
Isuzu filling in Fuso sandwich.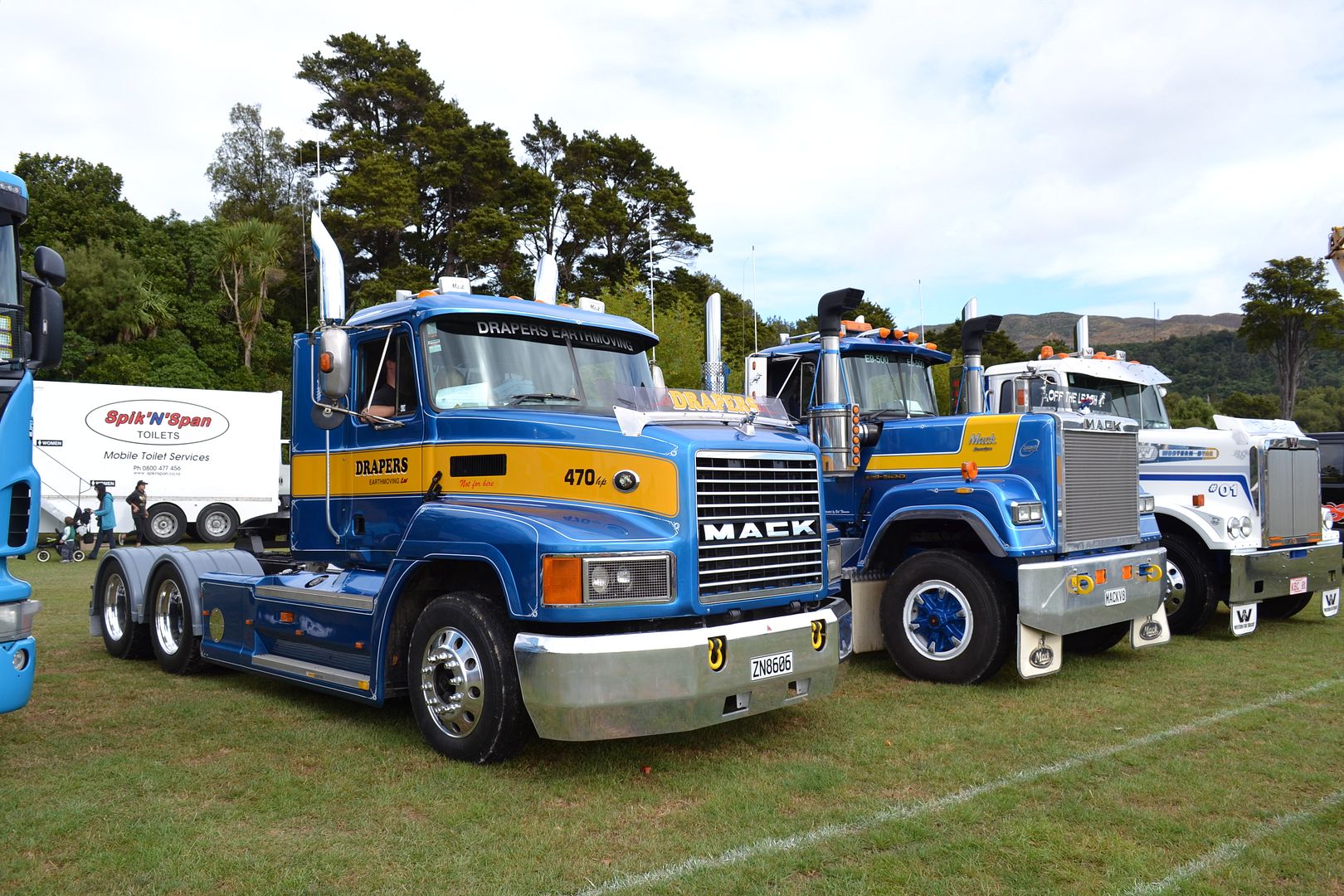 The newer Macks just don't have the presence of the earlier Super Liner or the bold fronted Western Star for that matter.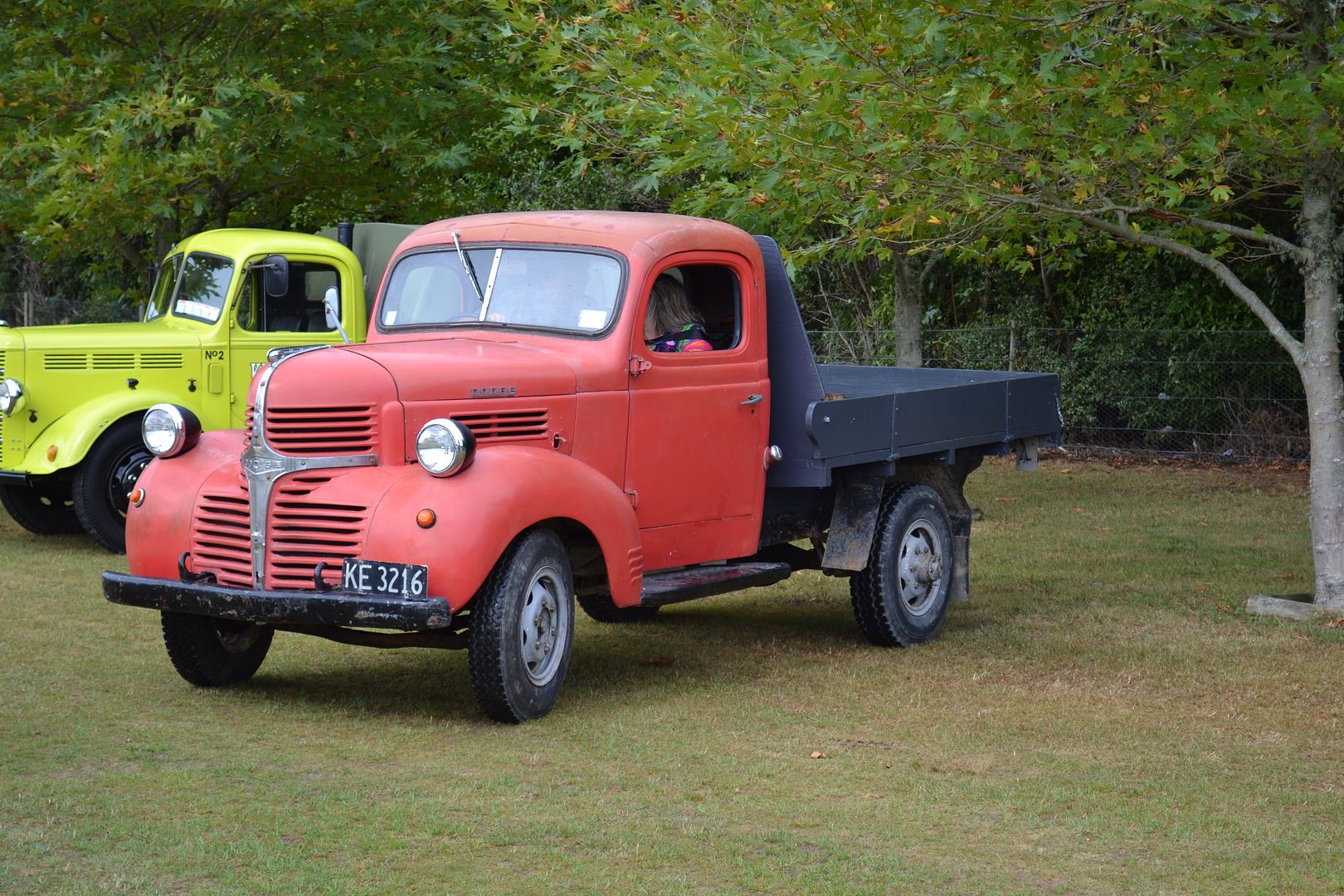 1944 Dodge reverses into display line.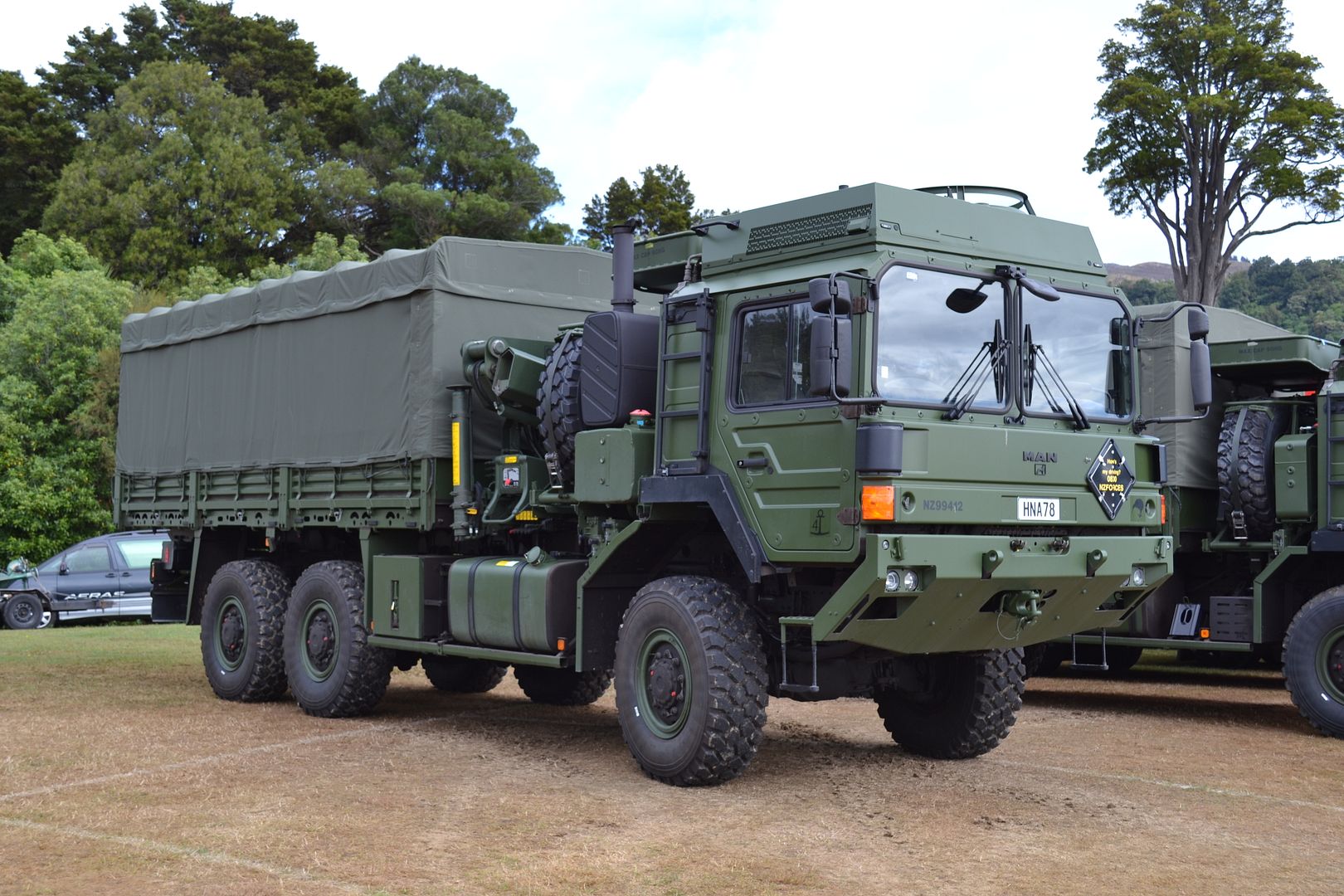 Army 6 wheeler MAN looks like it means business.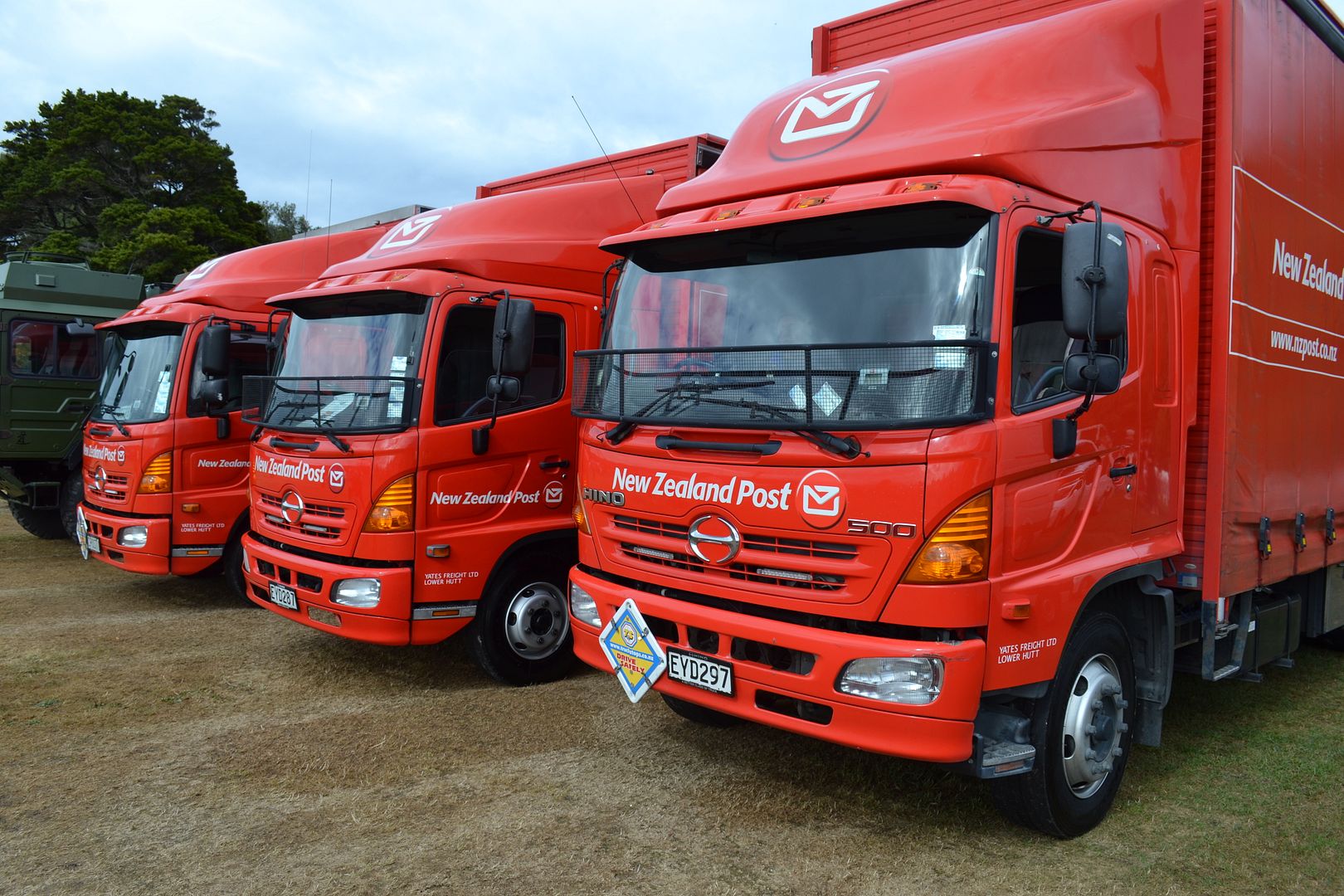 Tidy little Hinos of NZ Post.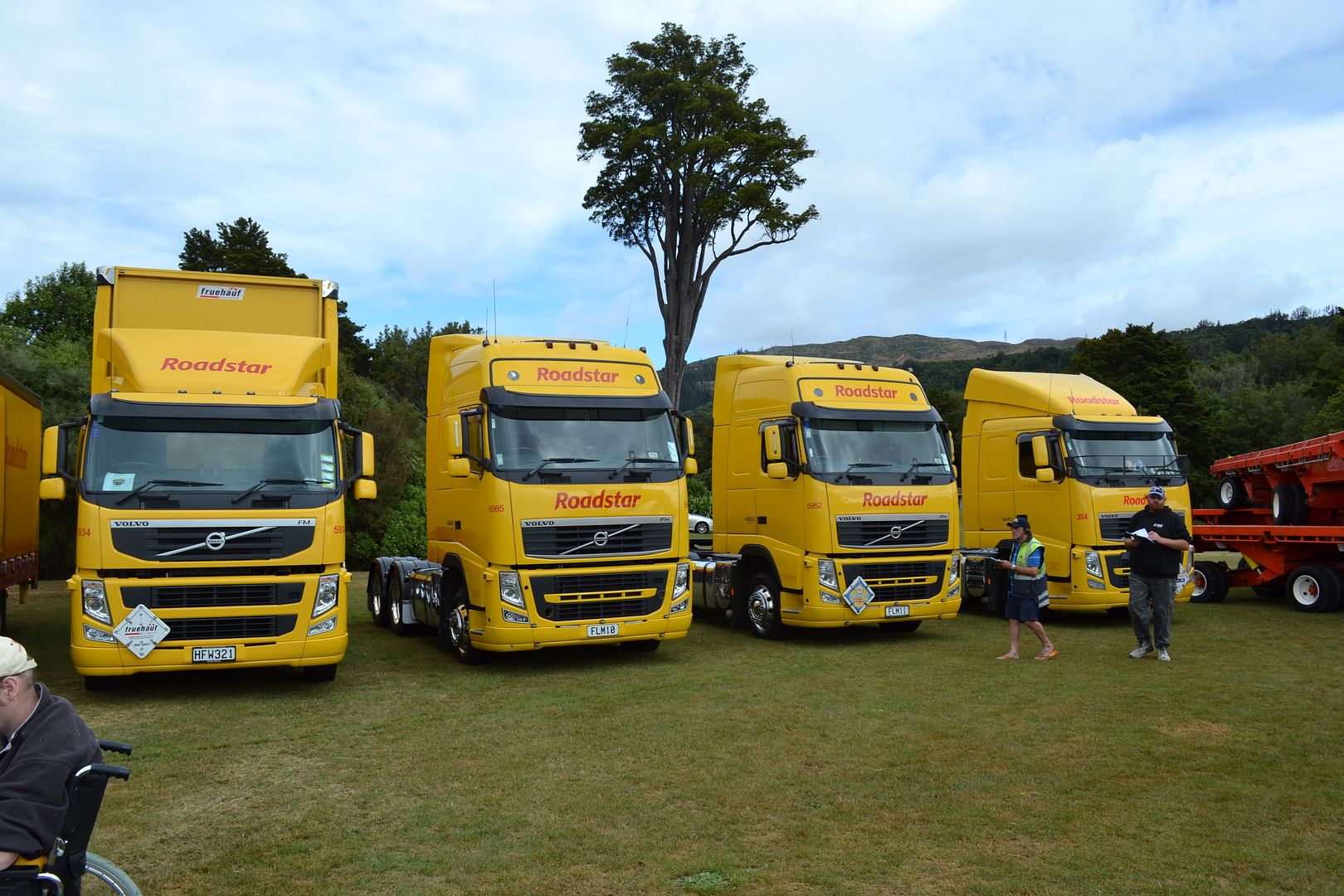 Big yellow Volvos of the Roadstar fleet.
Fire Service Hazmat DAF bristles with communication devices.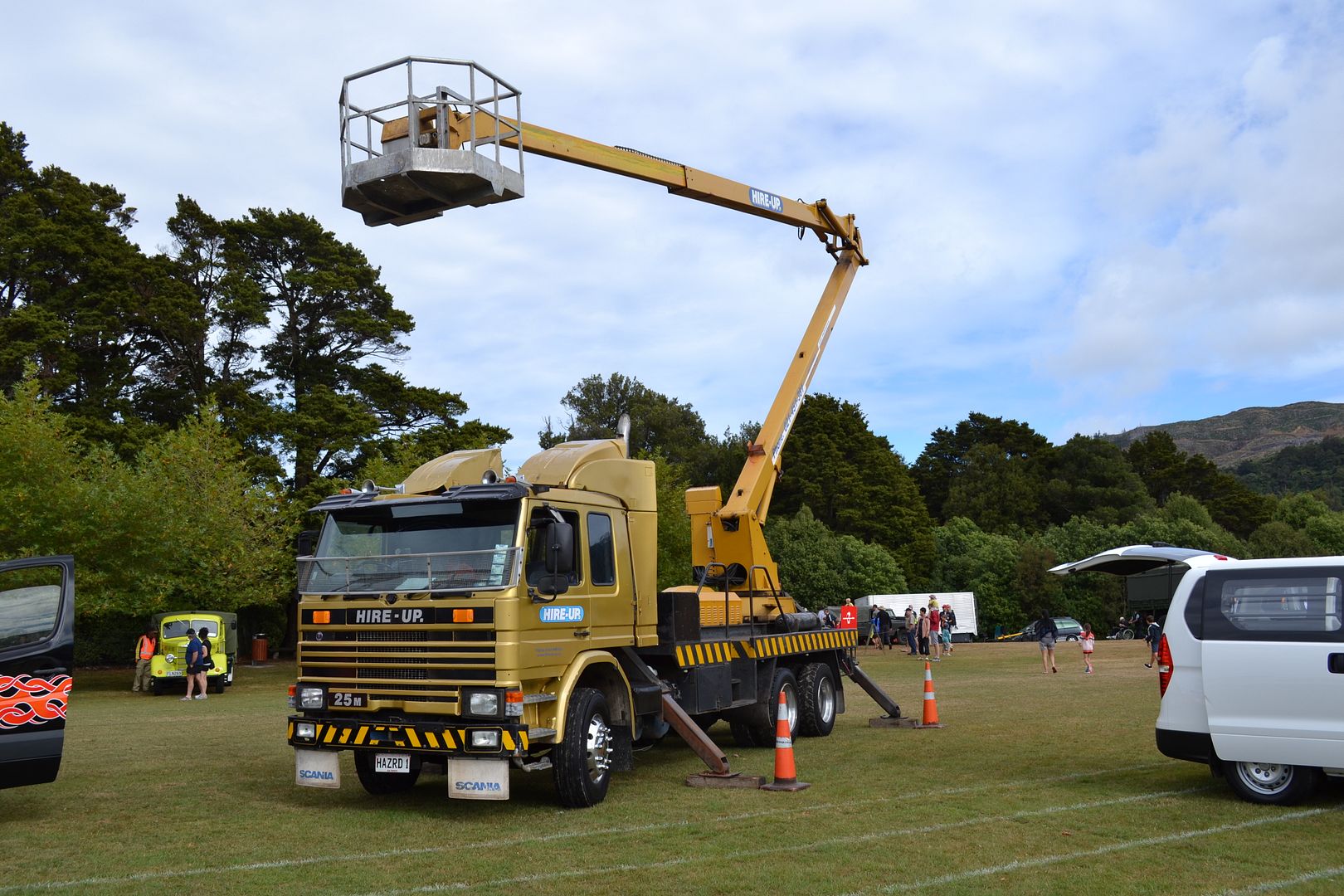 Scania "cherry picker".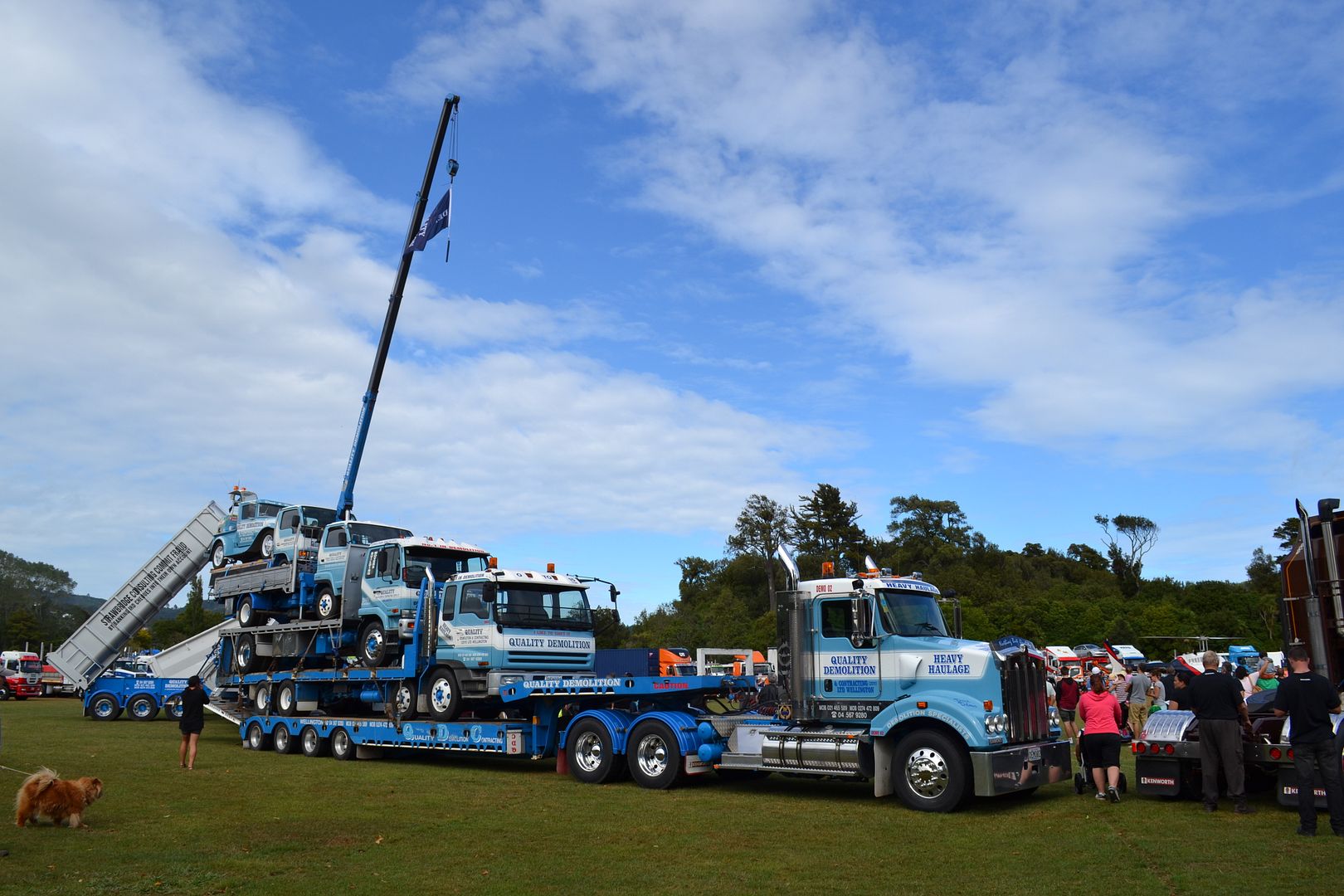 No-one could say that Quality Demolition vehicles don't stack up.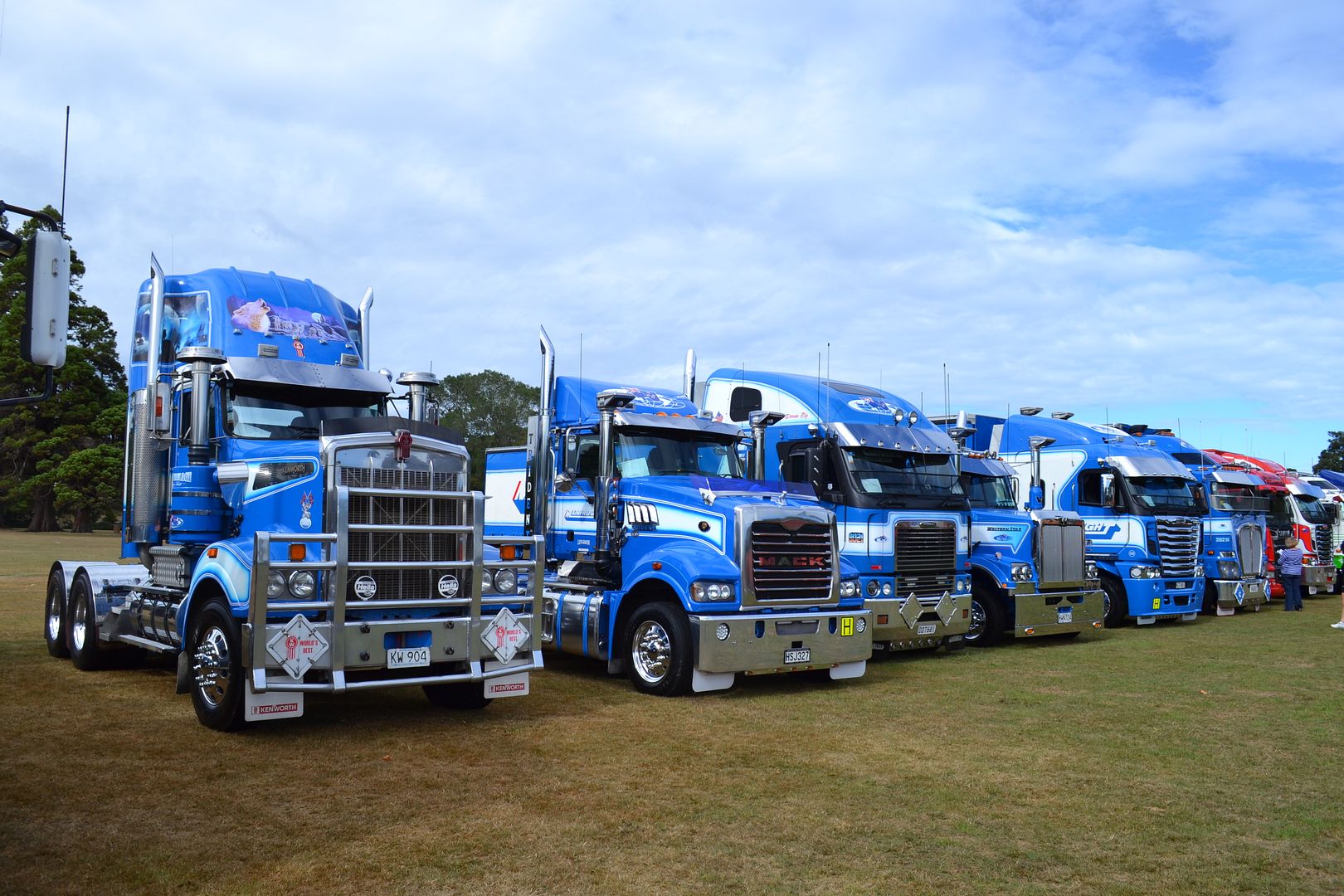 Mainfreight displays always look smart.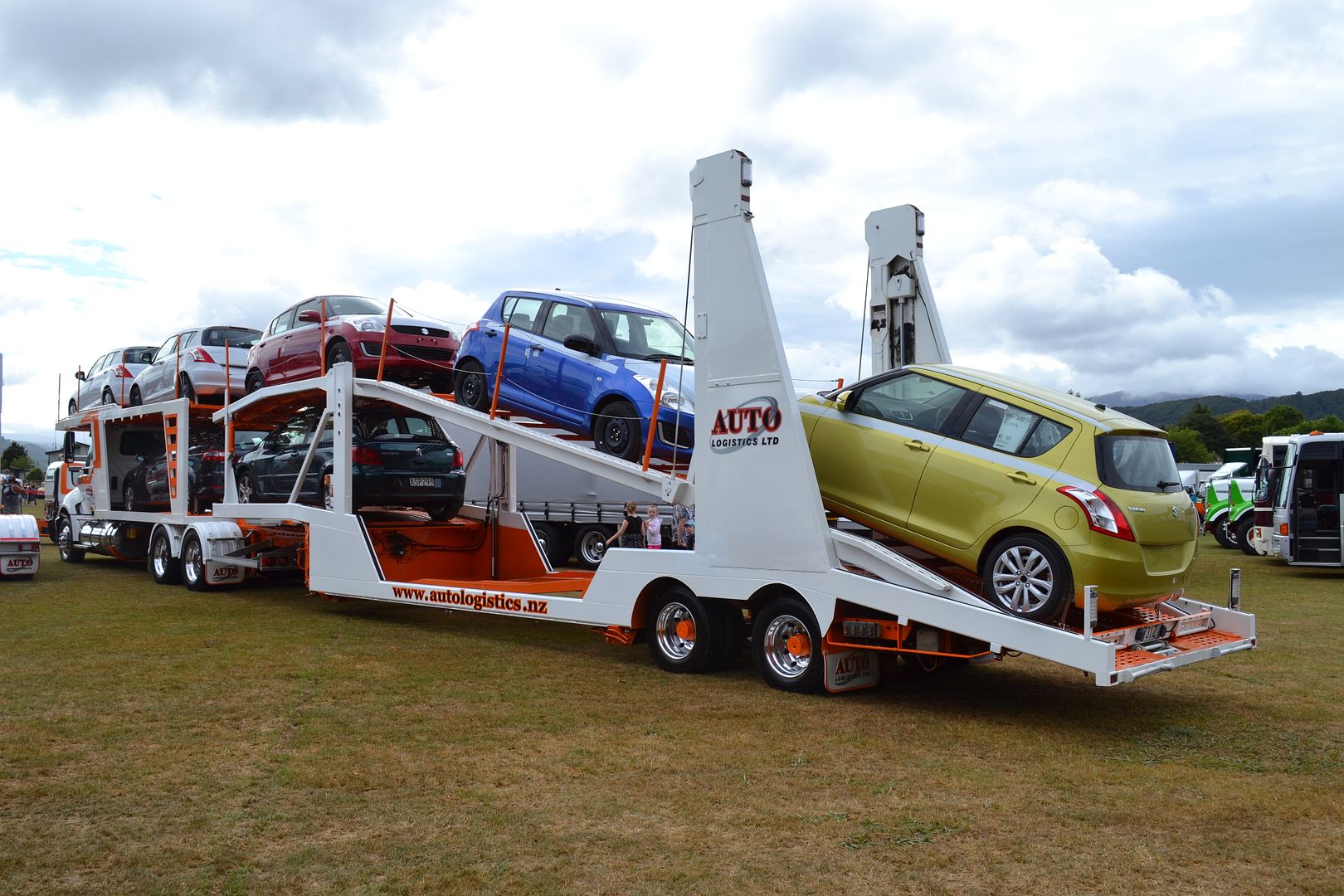 This Caterpillar truck is hauling cars in a configuration that is normally seen in the states.
One car behind the cab and then a long semi-trailer