More pics from my daughter in Kansas City as she walks to work. Not something that many do apparently.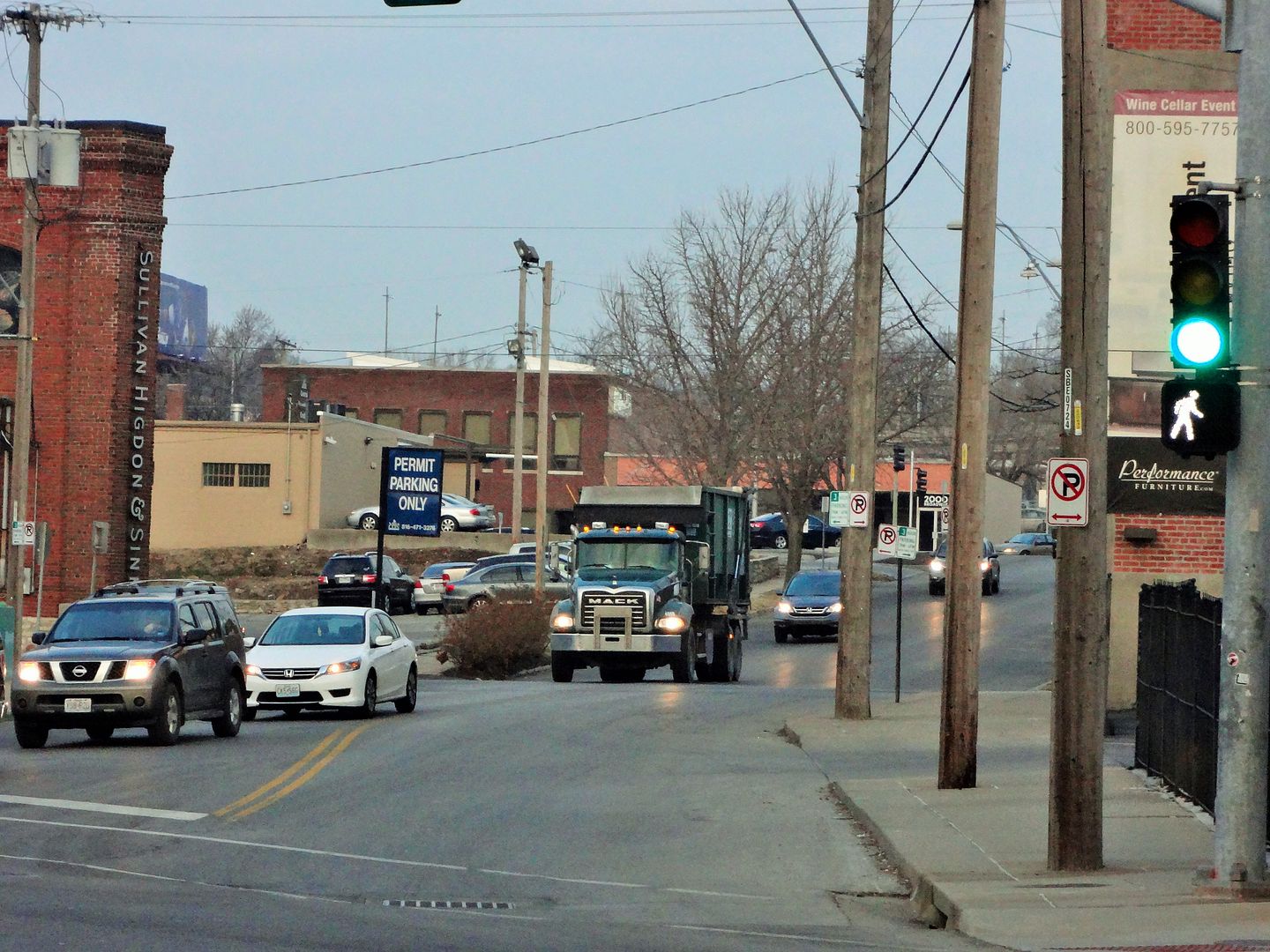 6 wheeler Mack Granite high-sided tipper in the early morning gloom on W20th Street..
Single drive Sterling with single axle semi trailer doing downtown deliveries.
I believe SYSCO is some kind of food market.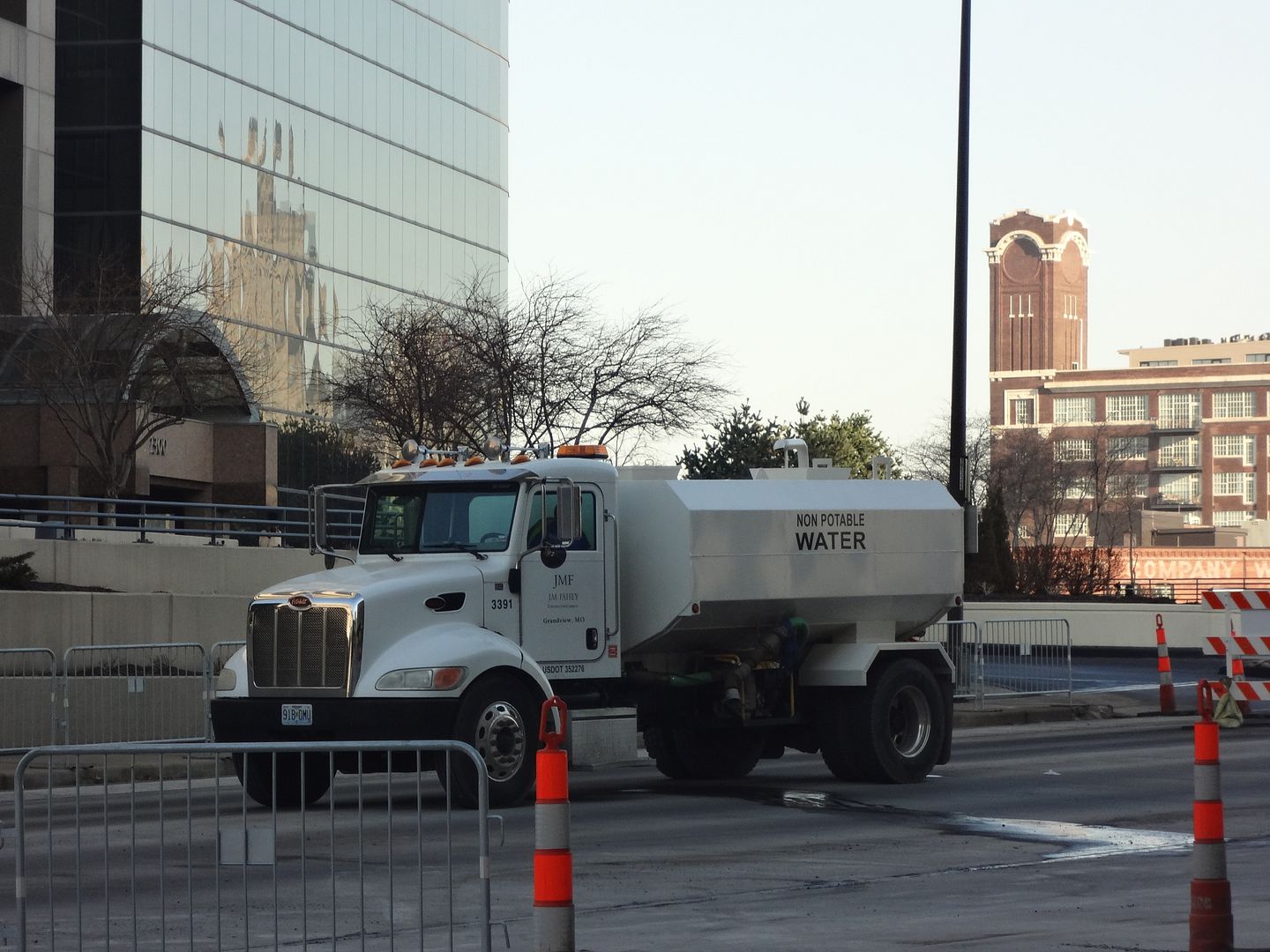 Peterbilt water tanker working on mid city road works.
a much lighter model than the Petes we see in NZ.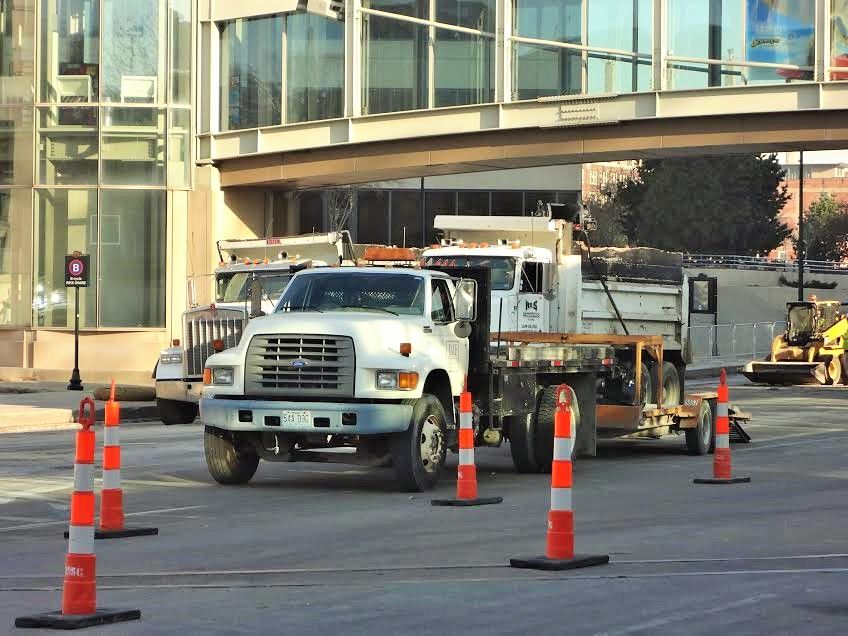 Mid weight Ford with trailer for small roller or maybe that small digger in the background.
Plastic grille dates it as being a 1990s model.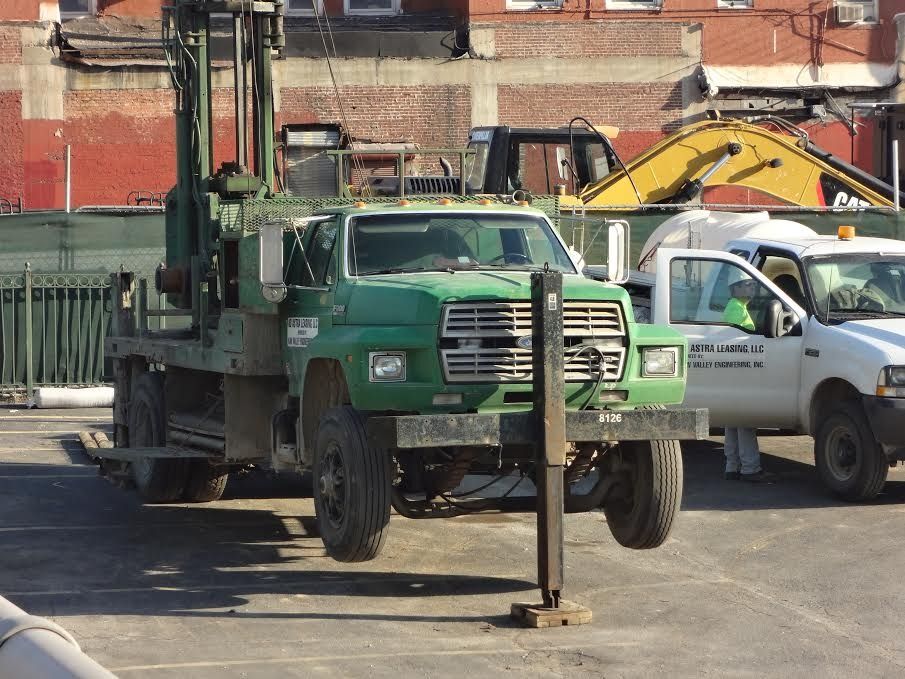 Slightly heavier model Ford with the same cab as the previous model, but the split grille comes from the 80s.
Ford truck division became Sterling, as part of Daimler Benz in 1997.
Daimler ceased using the Sterling name around 2010.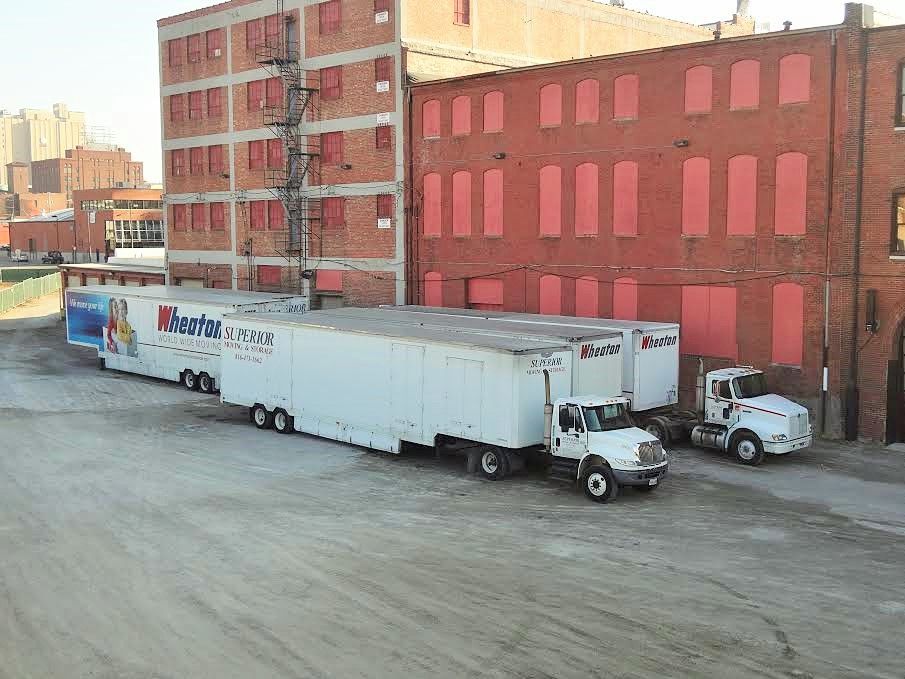 Wheaton and Superior moving and storage appear to prefer products from the Navistar International stable.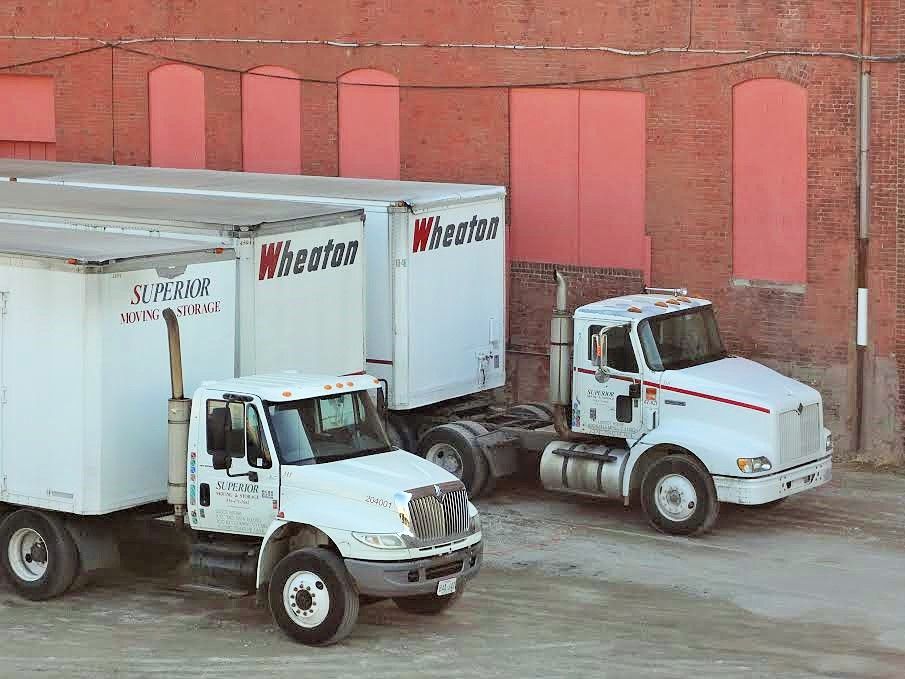 Here is a closer view of the same trucks. A single drive, closest to camera and an older tandem drive behind.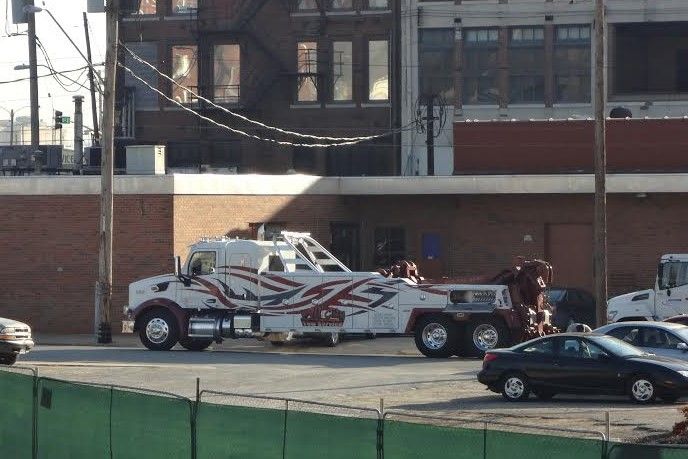 Loooonnnng wheelbase heavy duty tow truck with sleeper box.
A bit far away, but a Peterbilt, I think.
Most delivery trucks appear to be conventionals, whereas we prefer cab overs in NZ.
This is another International.
6 wheeler Freightliner reefer at the intersection of W20th Street and SW Boulevard is hauling Belfonte products for distribution in the city..
Belfonte is a Kansas City based dairy company which includes milk, cheese, cottage cheese, yogurt and ice cream in its range of products.