I'M BACK !! Sorry I've been missing for a while, but as well as the weather not being ideal for getting around on the bike and taking photos, I've also had a problem with my computer which is now sorted. So here are some recent shots.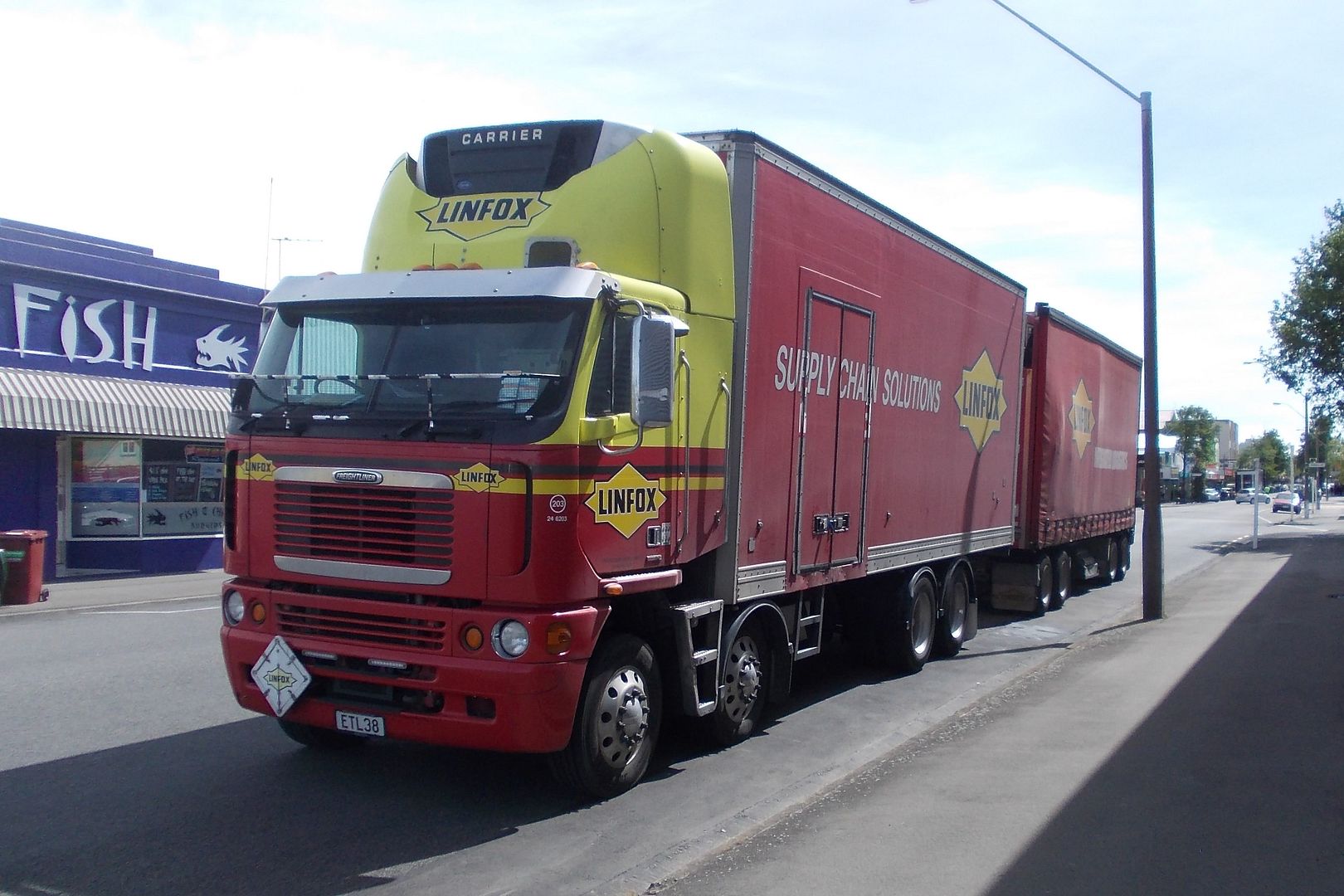 I'm not sure if the driver of this Argosy was having fish & chips for lunch or whether he was so far reclined in his driver's seat that he was out of sight.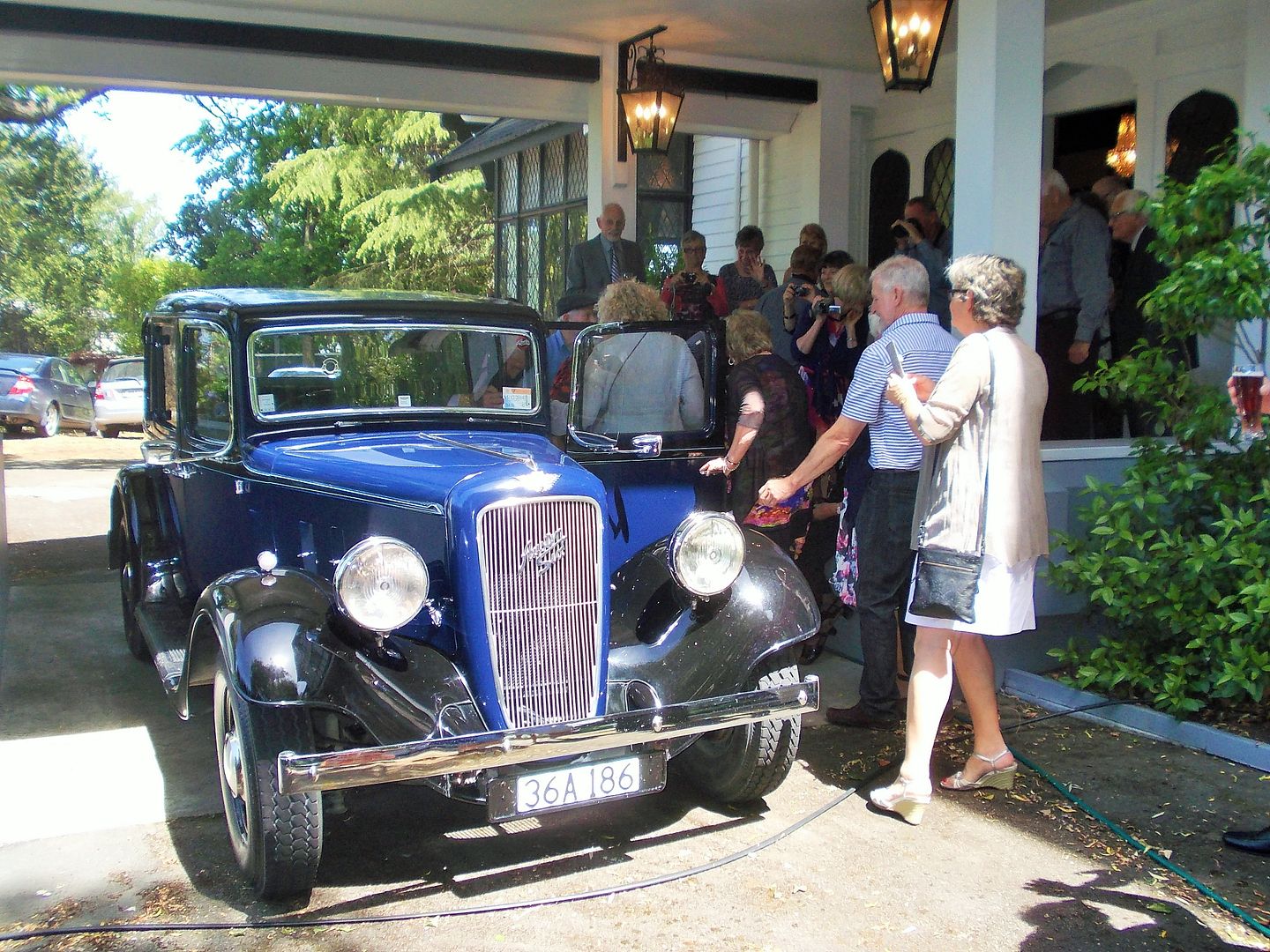 I recently attended a diamond wedding, where the happy couple was transported to the event in this very smart 1936 Austin 6
The small 6 cylinder side valve engine had a capacity of 1.7 litres and drove through a 4 speed box with synchro-mesh on 2nd to top. Earlier models only had synchro on 3rd and top and before 1933 the box was only a 3 speed.
Until 1934 the engine was only of 1.5 litres capacity.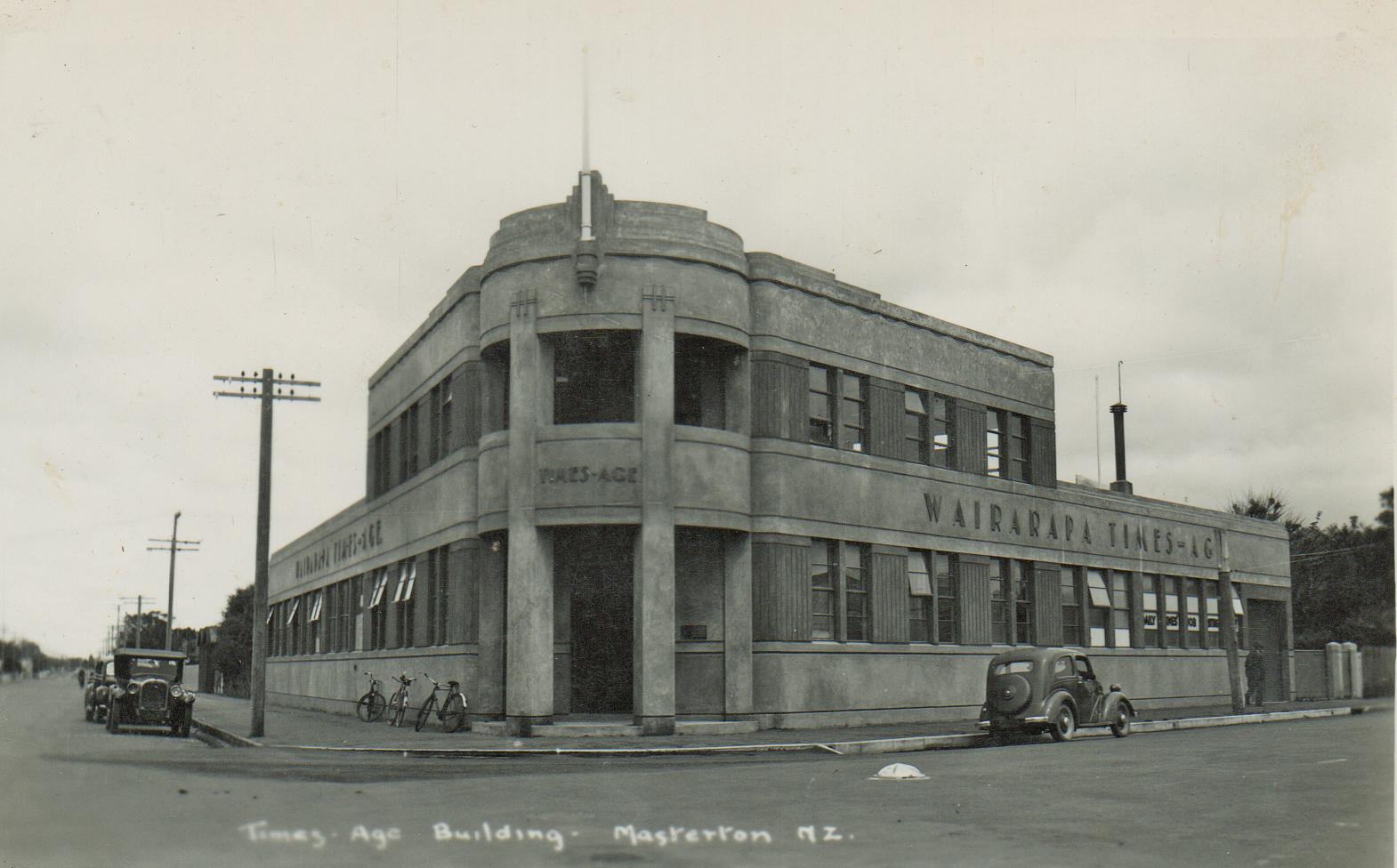 The Wairarapa Times Age (our local newspaper) operates from this magnificent art deco building. The building was built in 1938 and this photo was taken not long after that. In the past the whole newspaper process including printing was done here.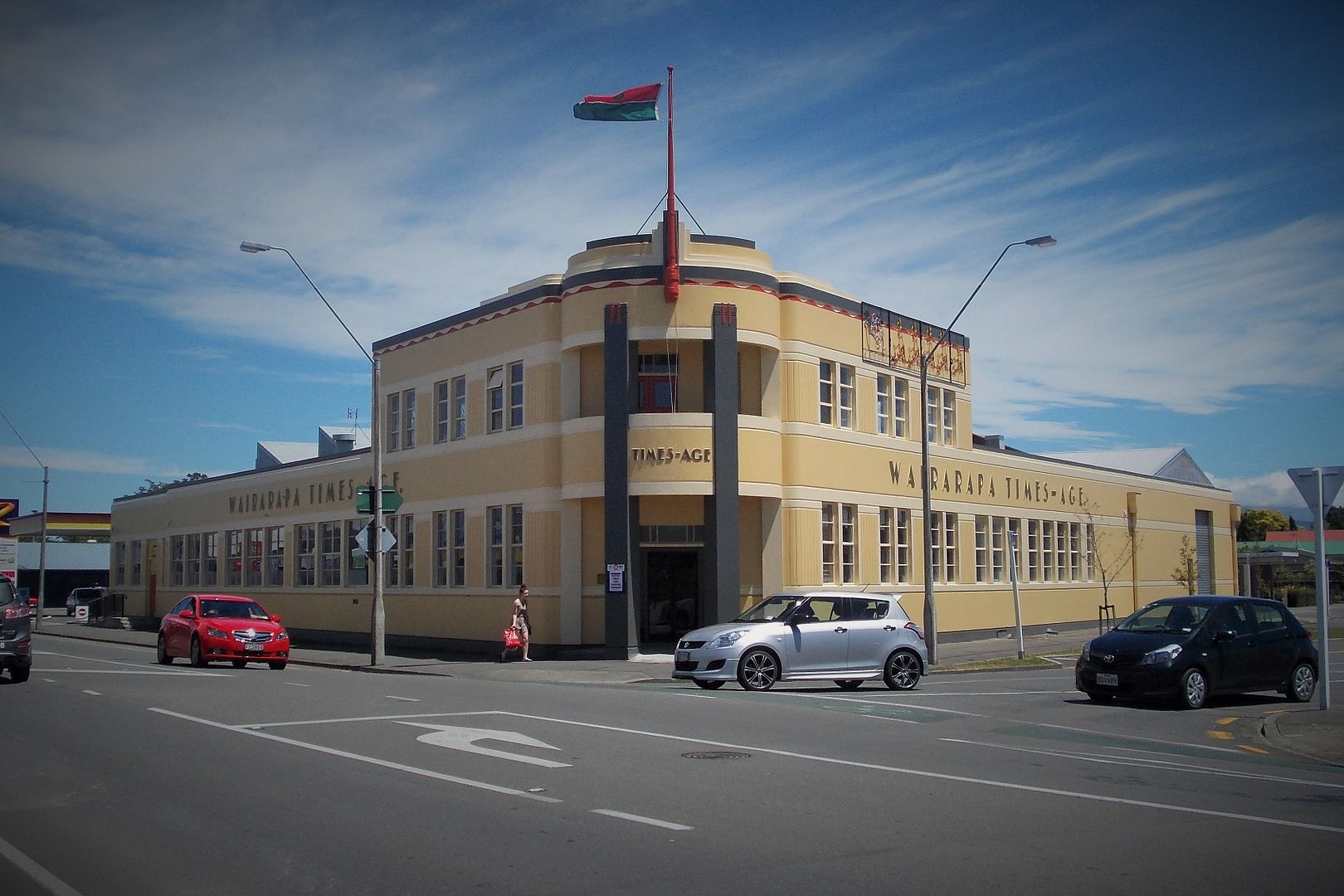 It has recently been repainted in appropriate colours for its era and looks even more magnificent.
Although at one stage it housed some 160 staff, nowadays the newspaper only occupies about half of the building space as the printing is done in Wanganui.

A Renall's Scania and 5 axle trailer parked near my work.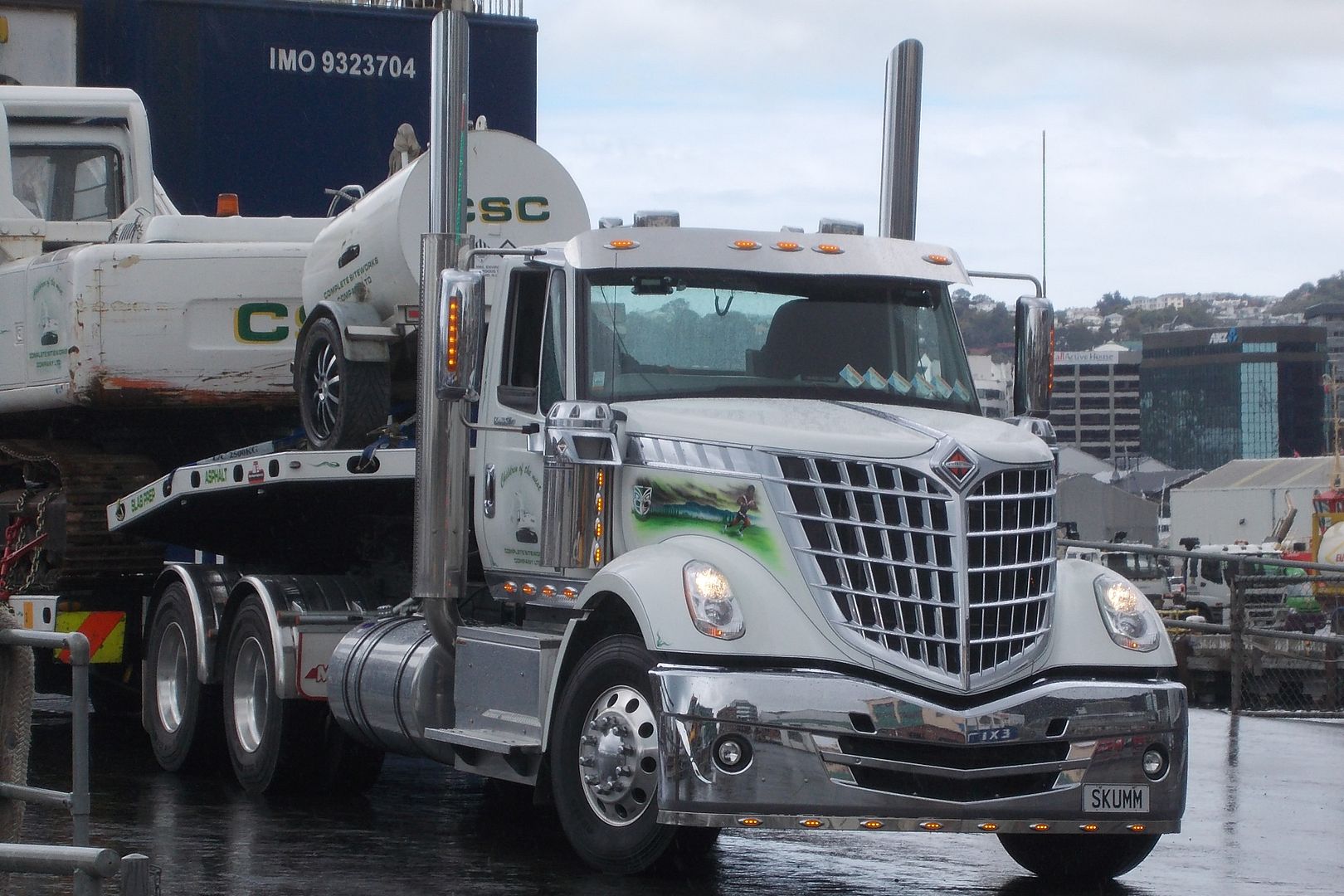 On Monday I had to drive a car to Wellington to be transported to the South Island by Straits Shipping and was lucky enough to spot this International Lonestar reversing its load of digger on to the ferry.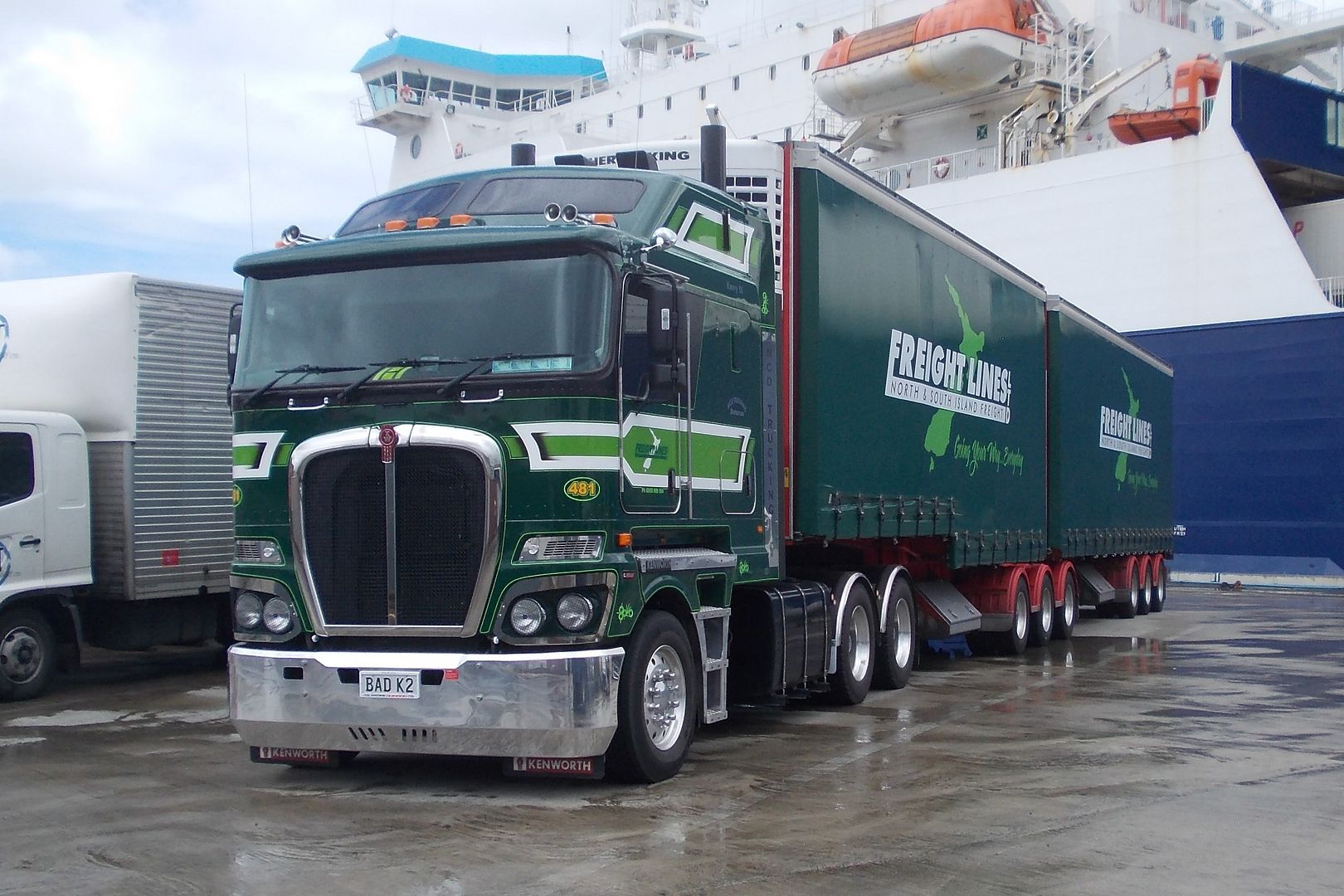 Also nearby, was this smart K200.