Some of the trucks from the North Island Long Lap passed through the Wairarapa today.
I managed to catch up with them at Paul Gleeson's shed at Mangatainoka.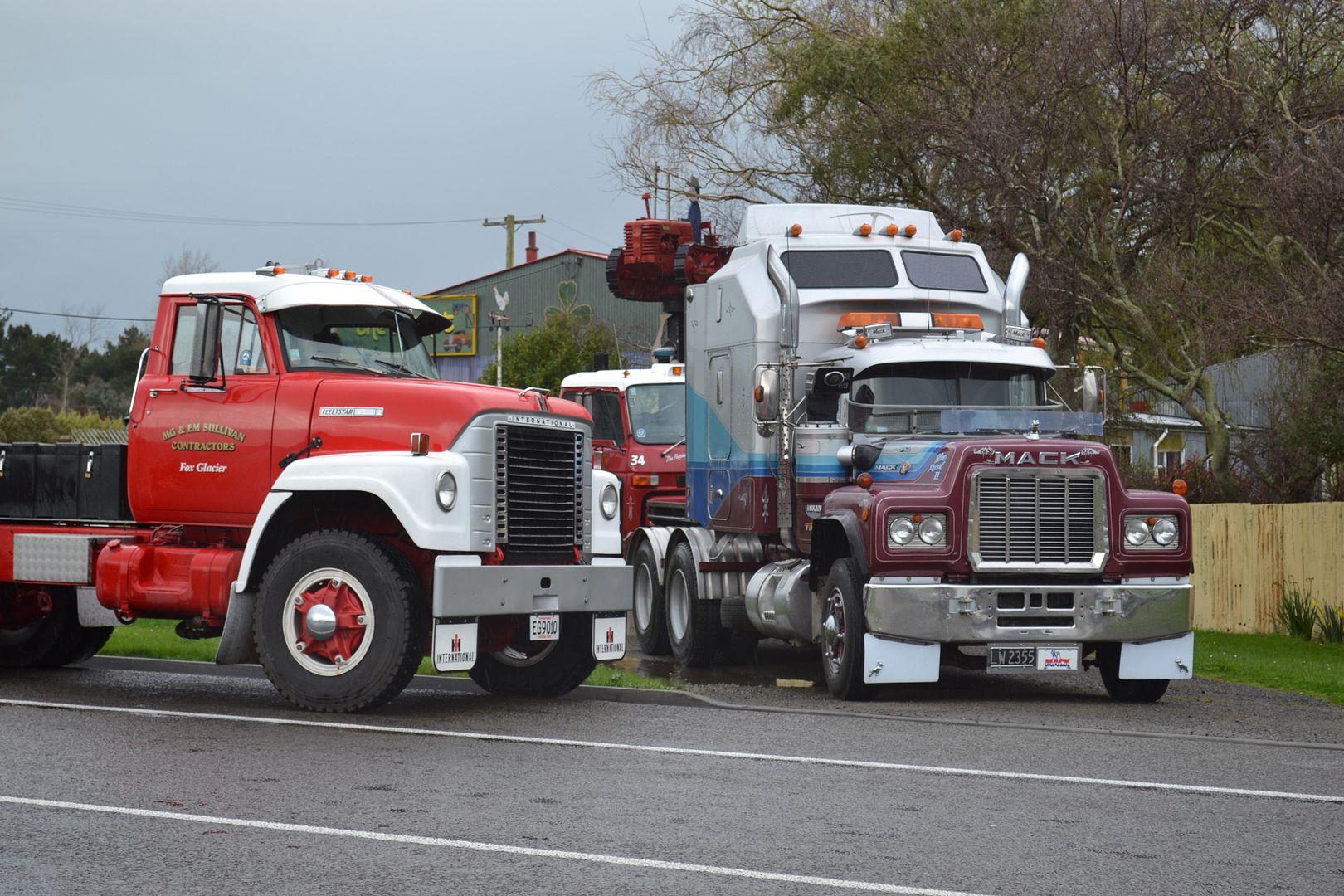 The Long Lap is for classic commercial vehicles and covers a fairly lengthy route over the North Island with many events on the way. Starting in Wellington, heading all the way to north of Auckland and eventually returning to Wellington. Participants can join in for sections of the event so unless one follows the whole event, seeing all of the trucks may not be possible.
Here an International Fleetstar and an R series Mack, with oversize sleeper, rest outside the Gleeson shed.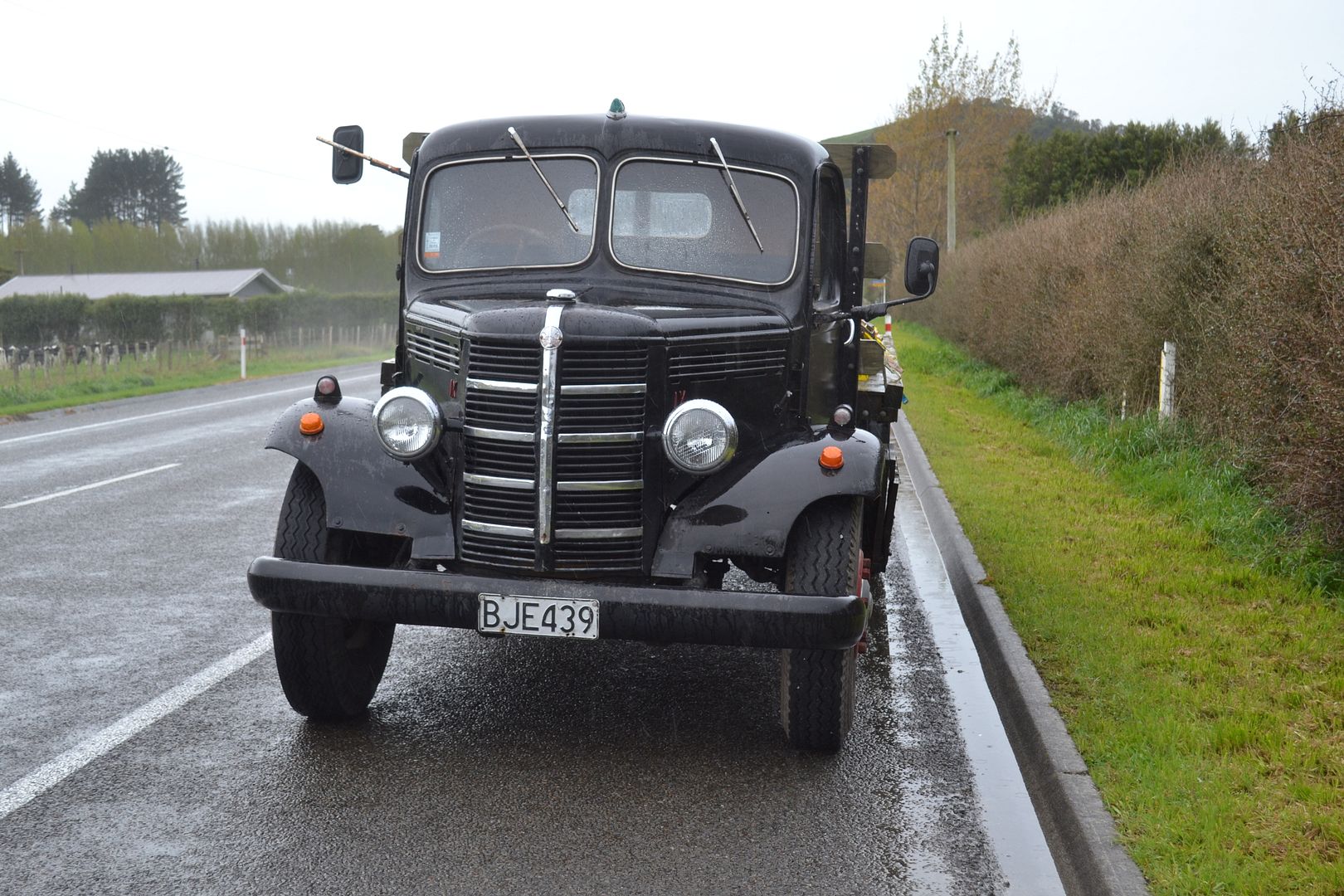 1952 Bedford OLBC with curious cut away guards.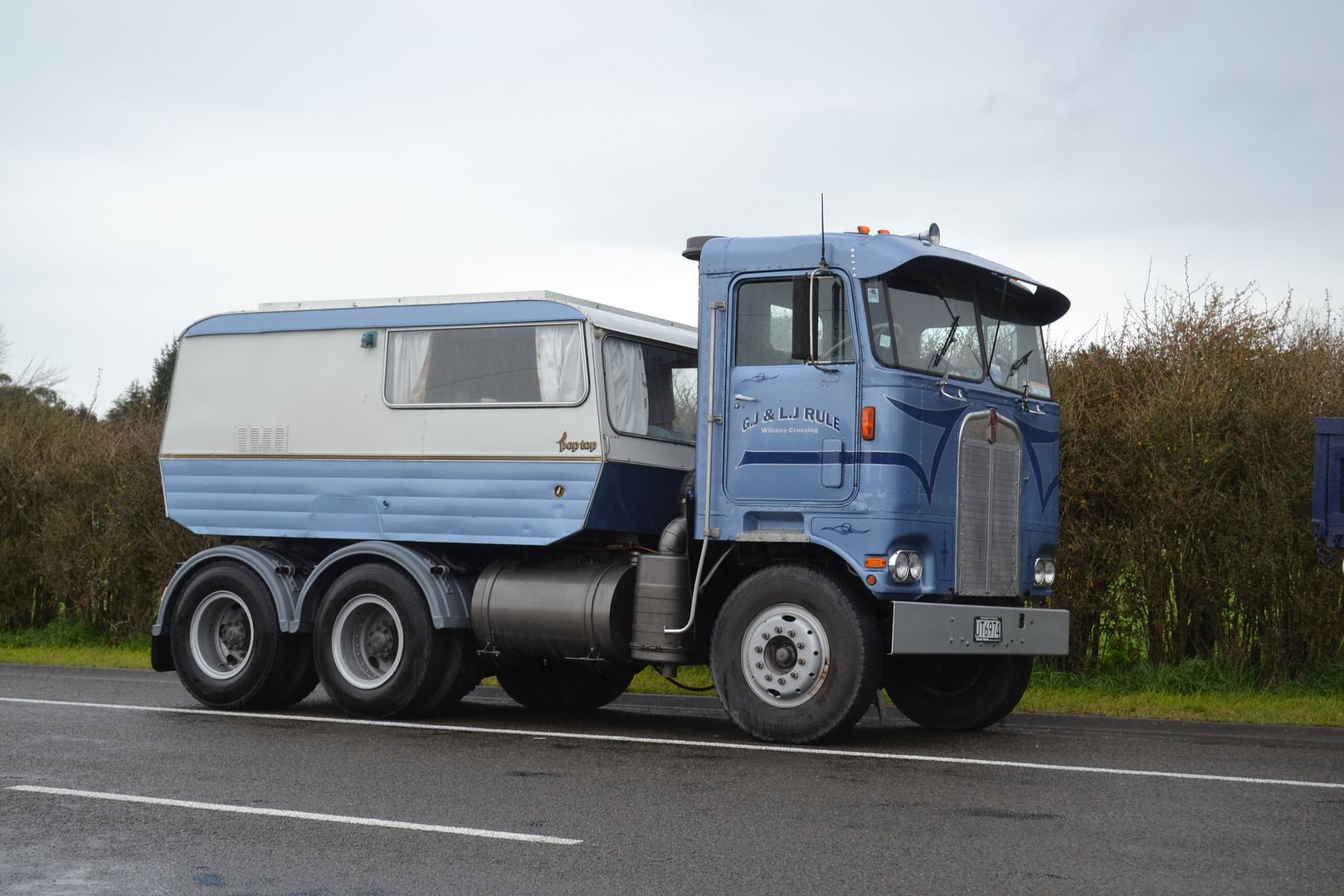 Slim cabbed K125 model Kenworth, from 1972, with "cute" sleeper.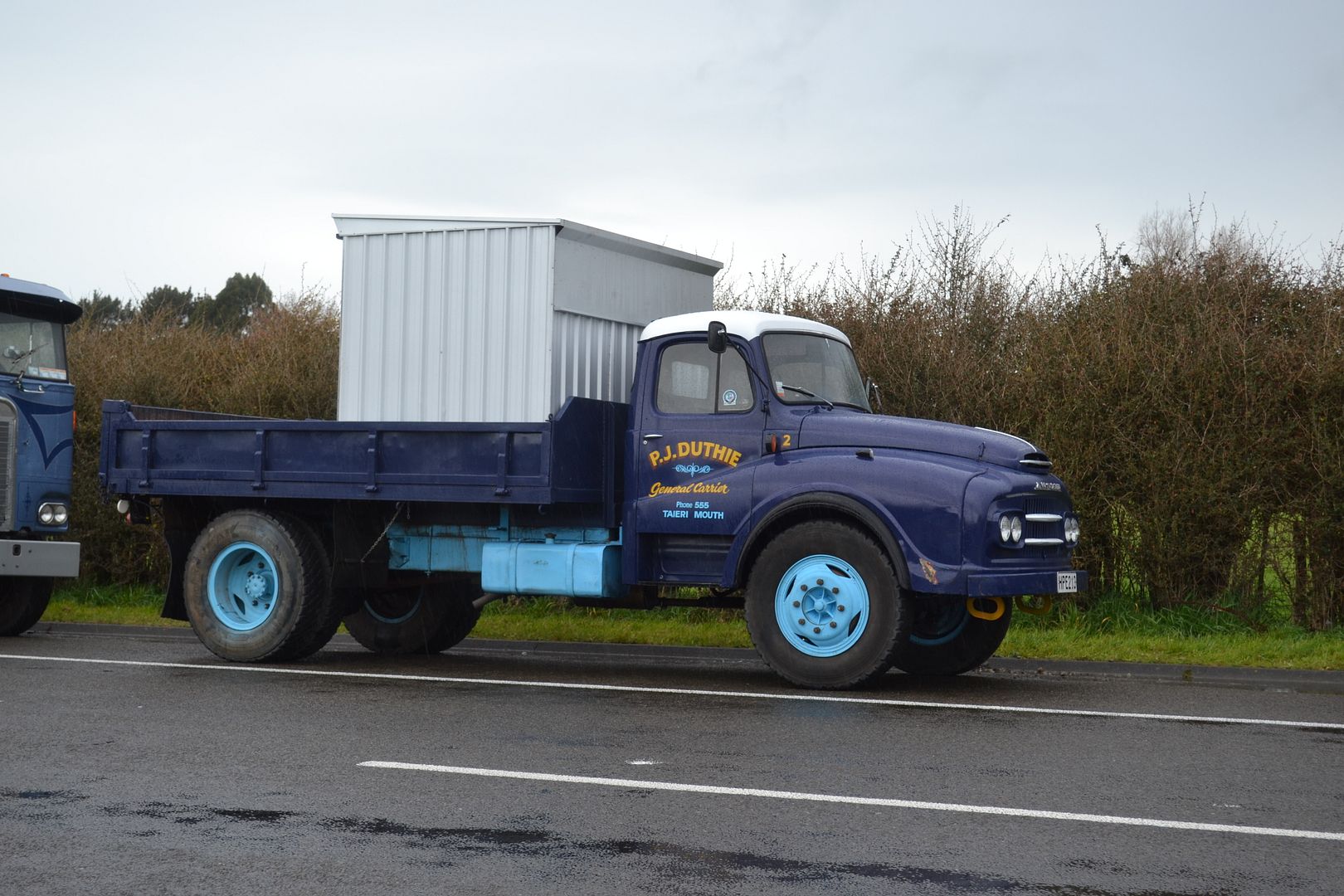 WFK Austin from 1965.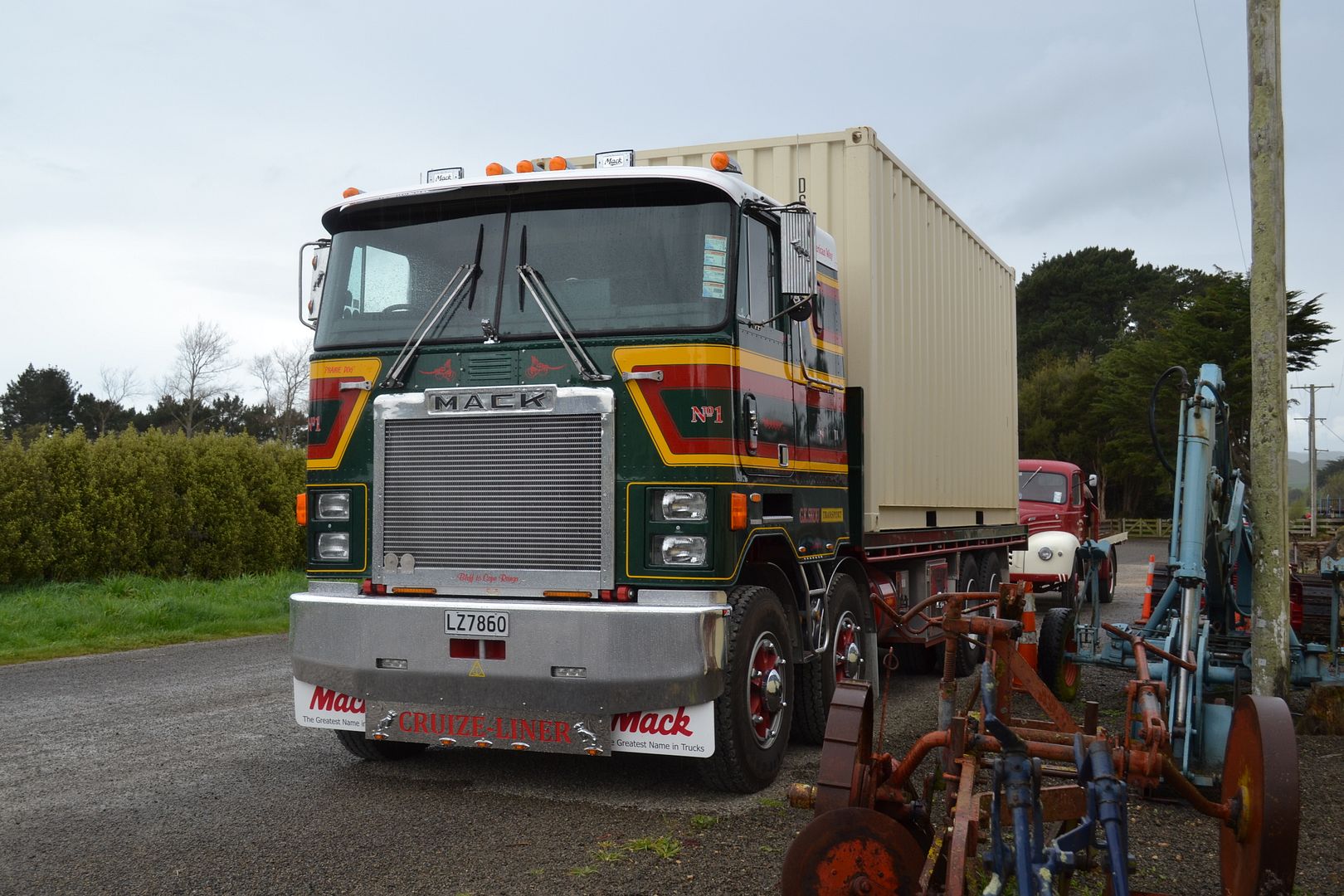 Mack Cruise-liner has had a no expenses spared restoration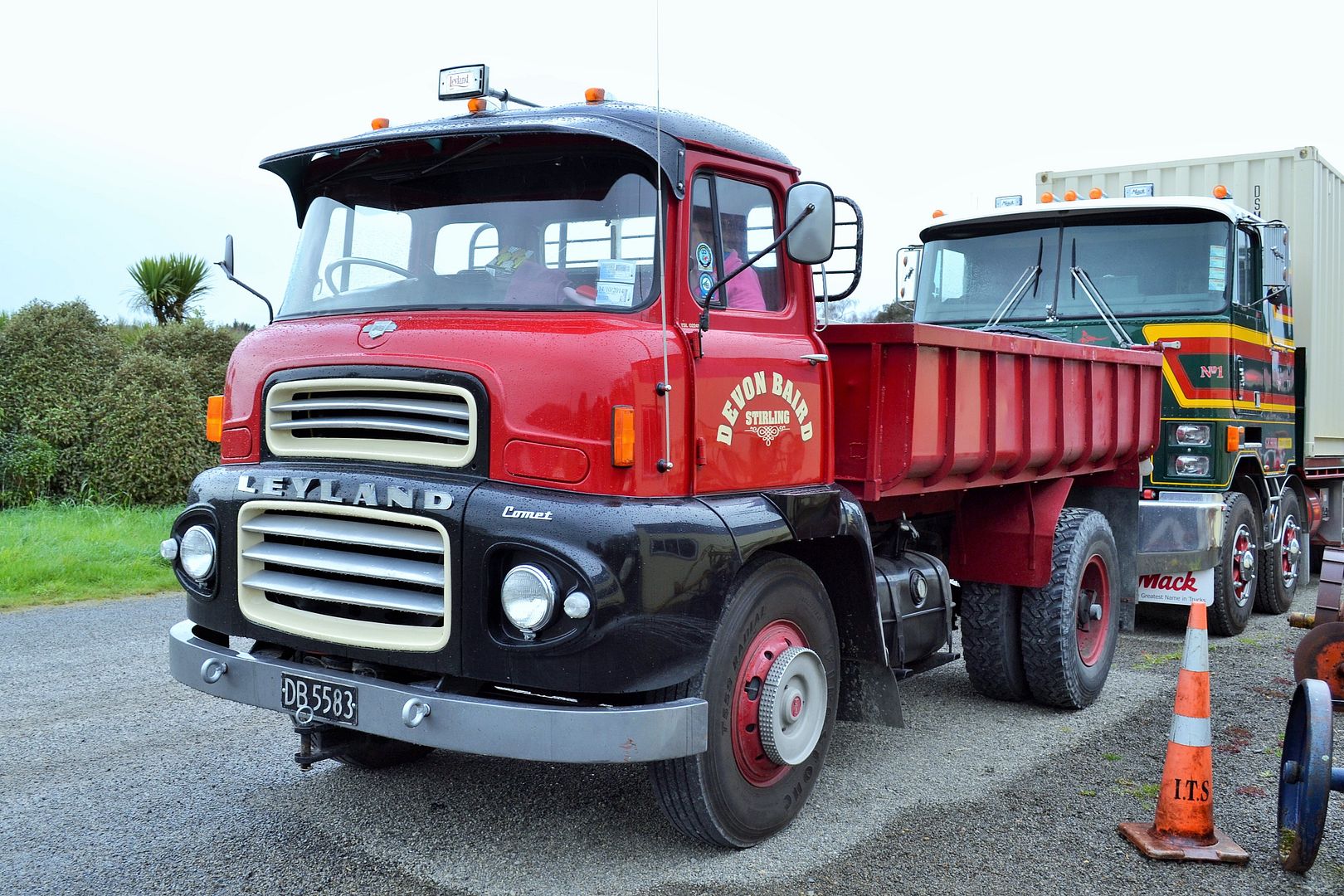 1966 Leyland Comet was my favourite.
I've always had a soft spot for Leylands, probably because a Leyland was the the first "big" truck I ever rode in.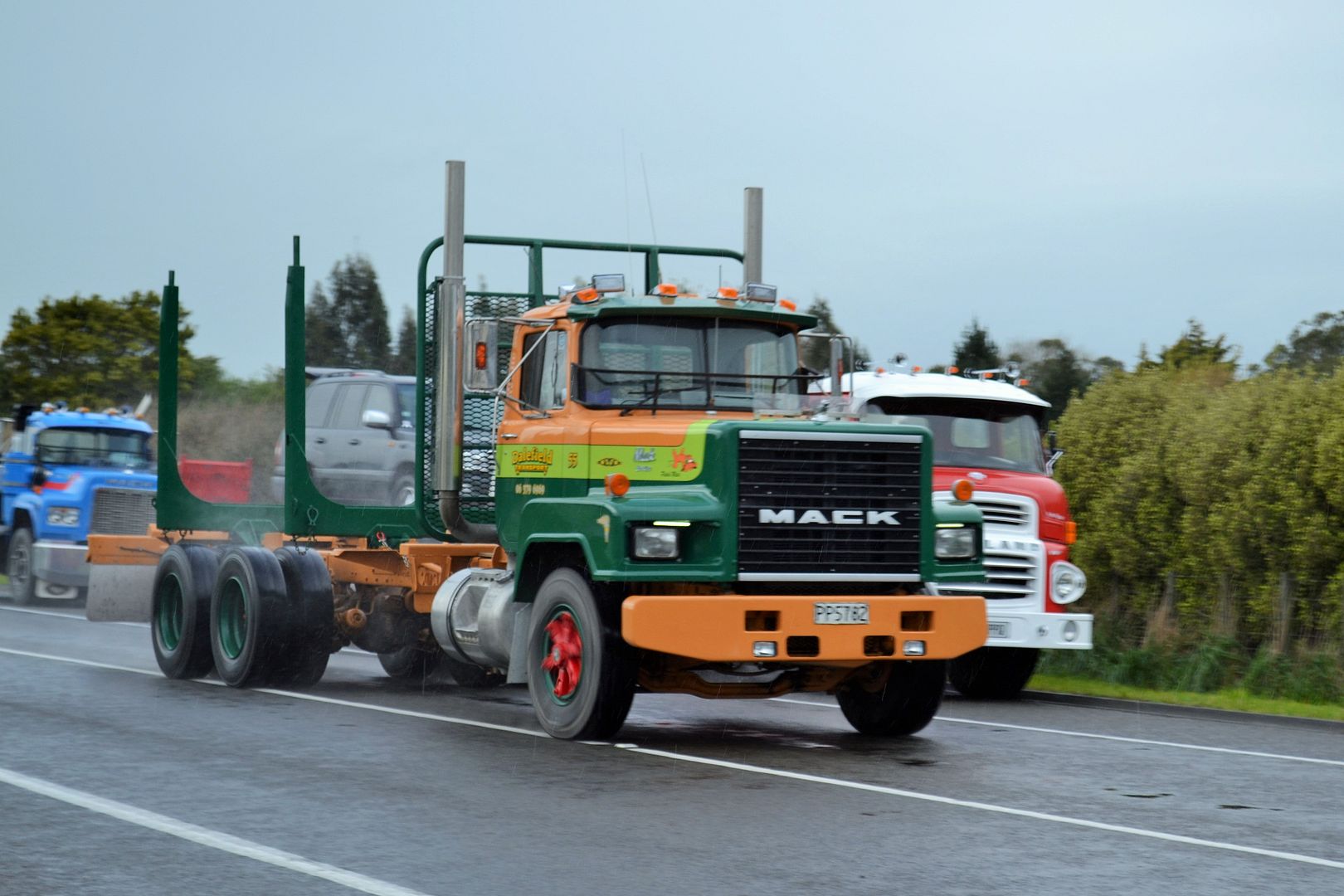 Dalefield Transport's 1991 Mack RB689RST decided not to stop.
Nice tidy little '58 International ASW120.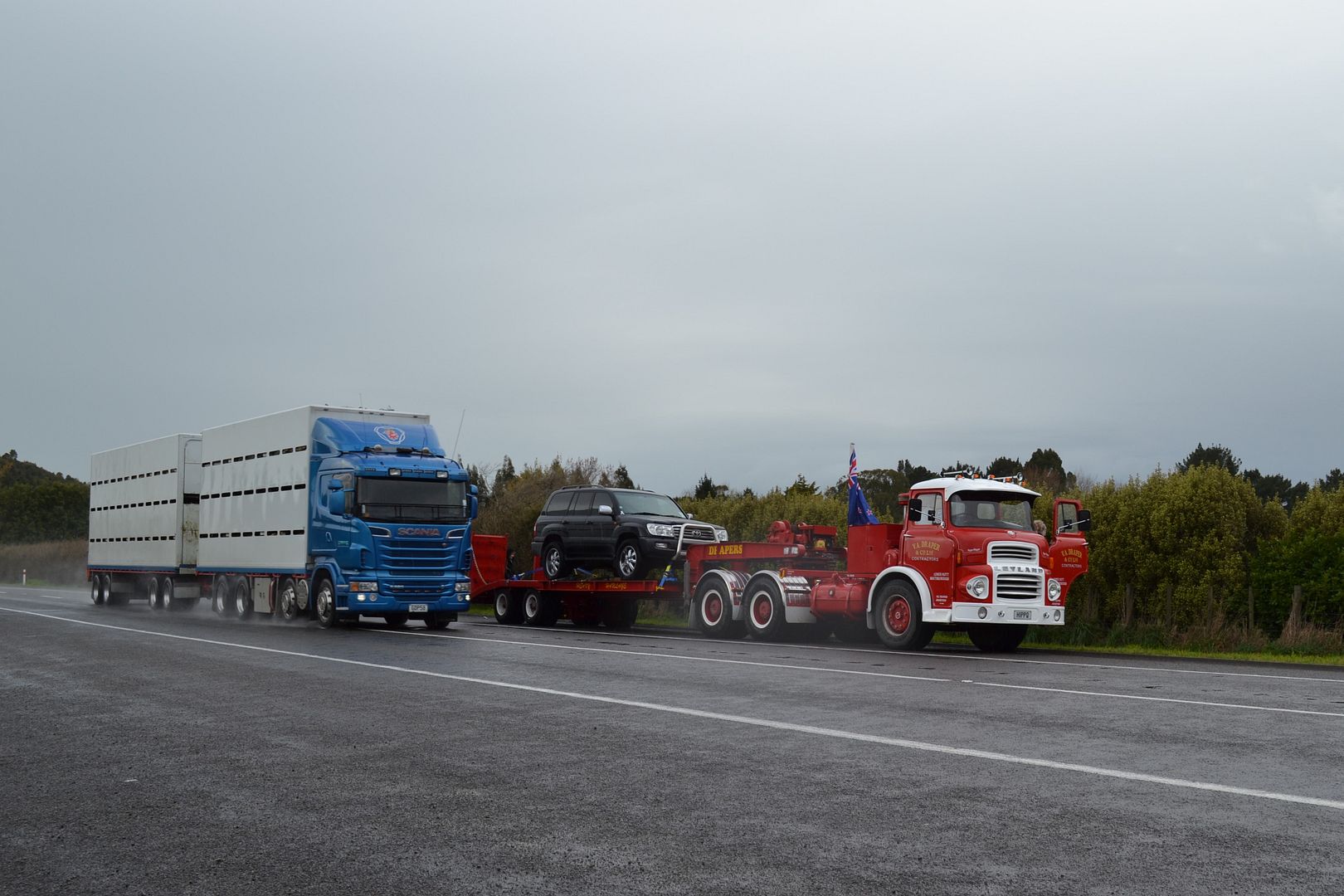 Modern Scania R620, from 2011, passes Vic Draper's 1969 Leyland Hippo.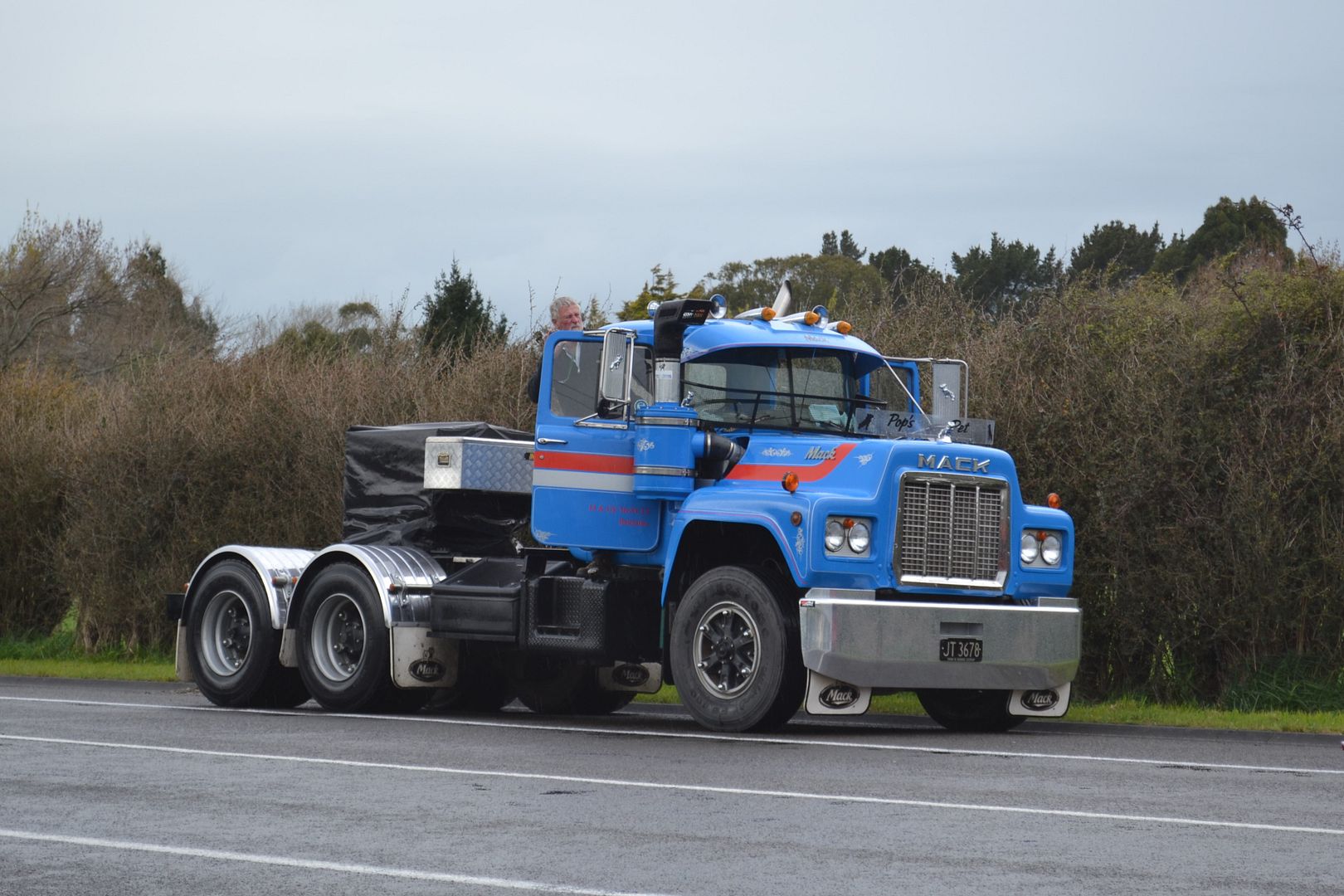 Another R series Mack, with a bit of ballast over the rear bogie to stop those stiff springs from bouncing those drive wheels right off the ground on railway crossings and the like. 1980 R685RS.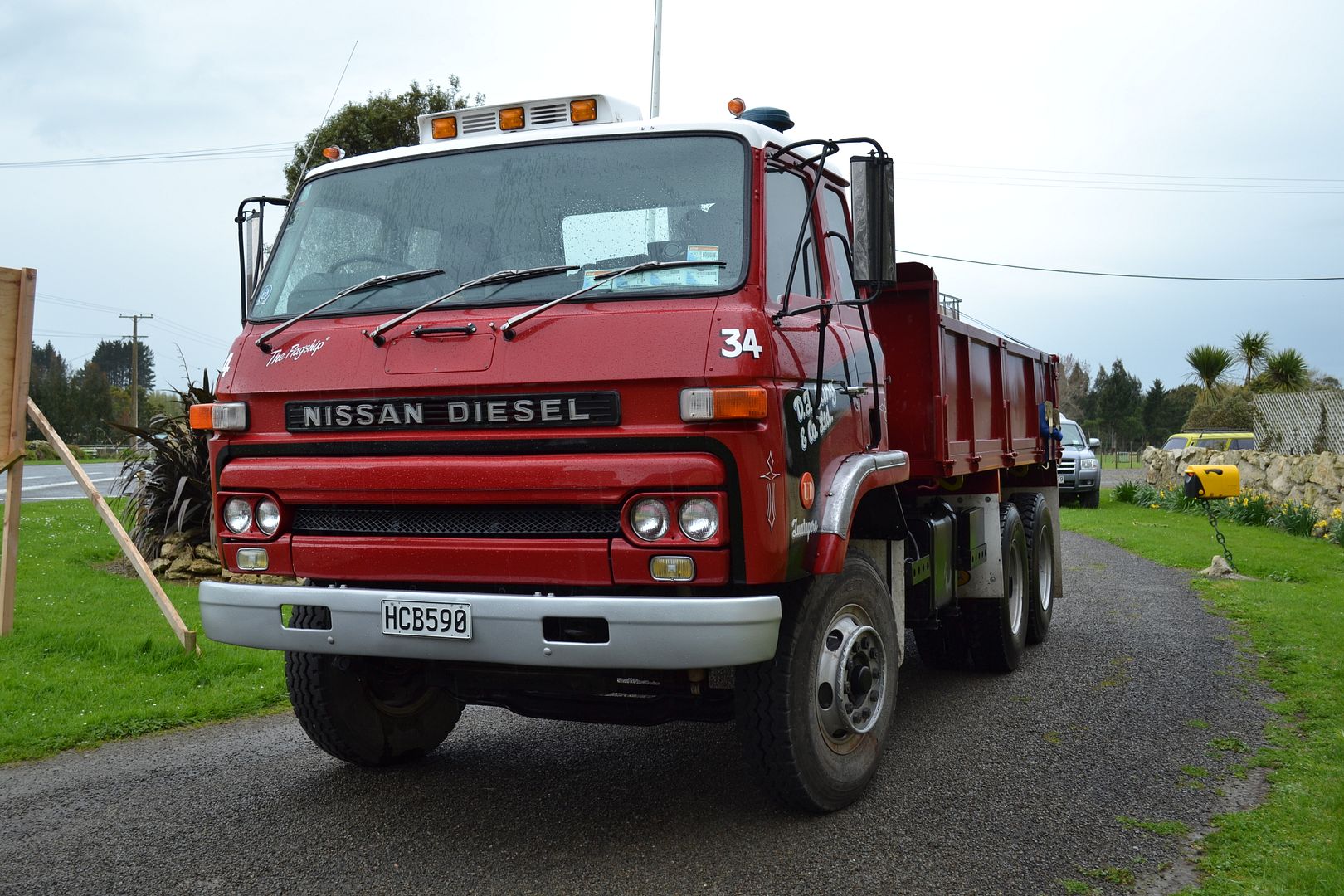 Neat Nissan Diesel CW20 from 1980.
Nissans branded as UD these days.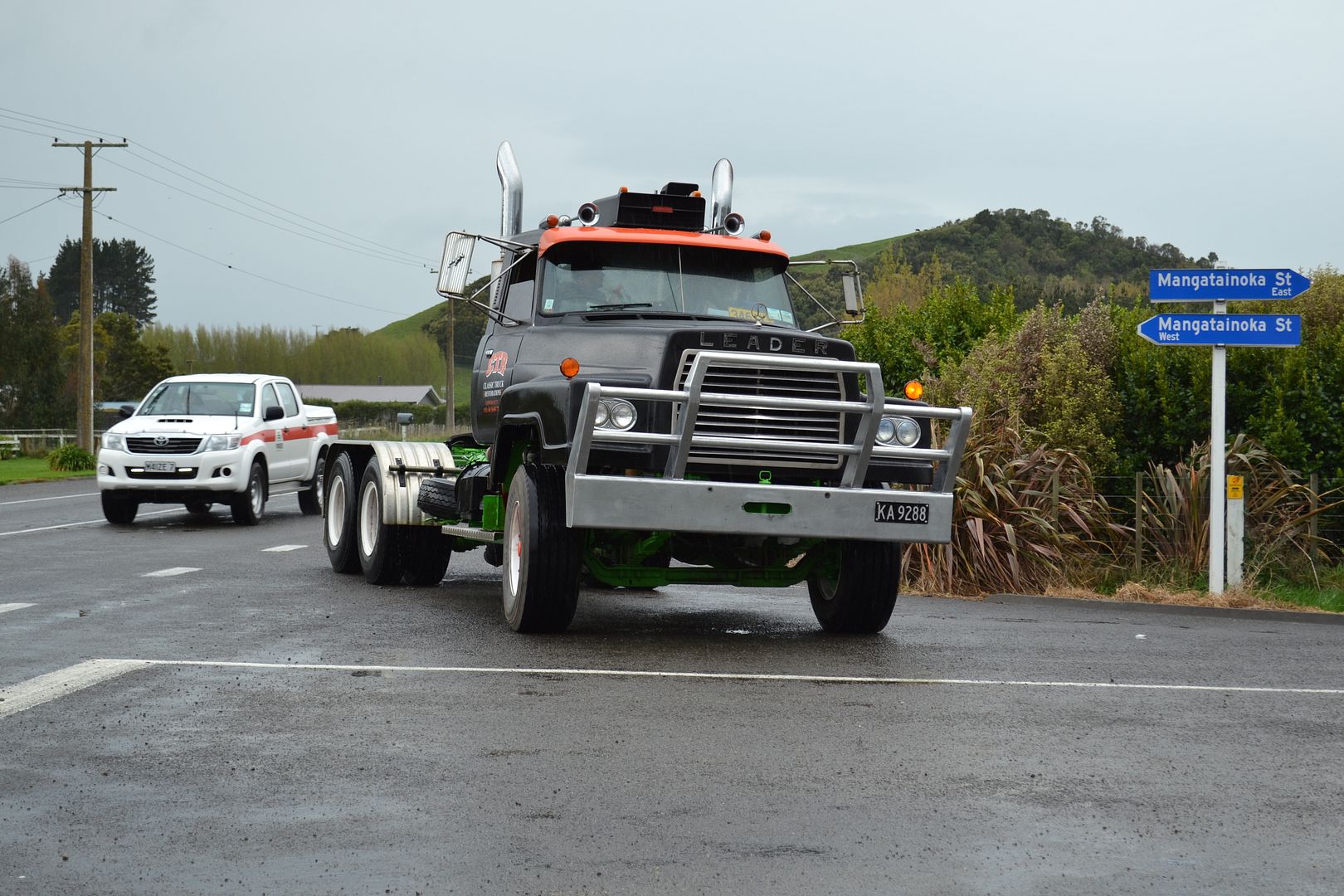 Rare 1981 Leader B6 conventional pulls in.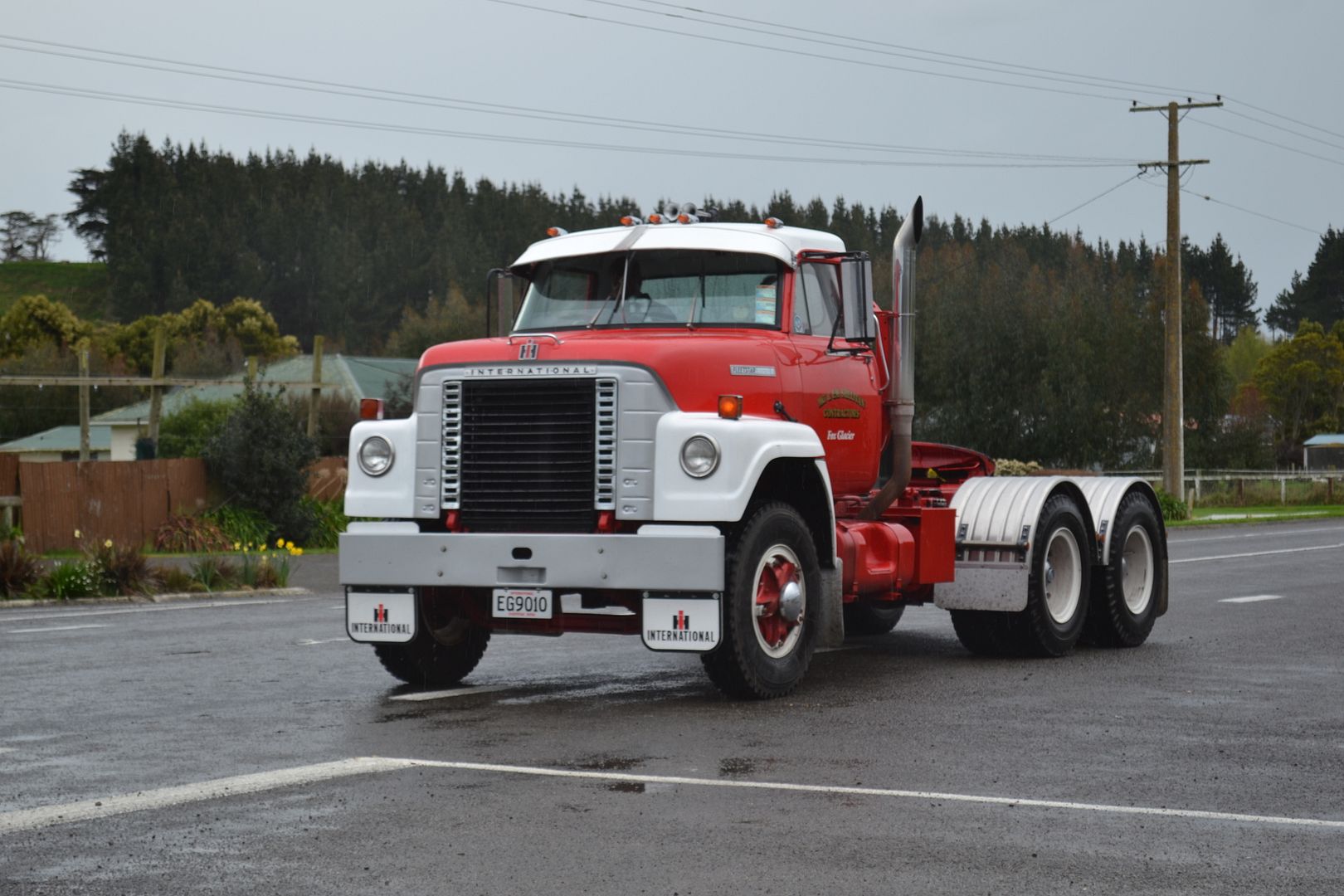 1970 International Fleetstar slowing for a park.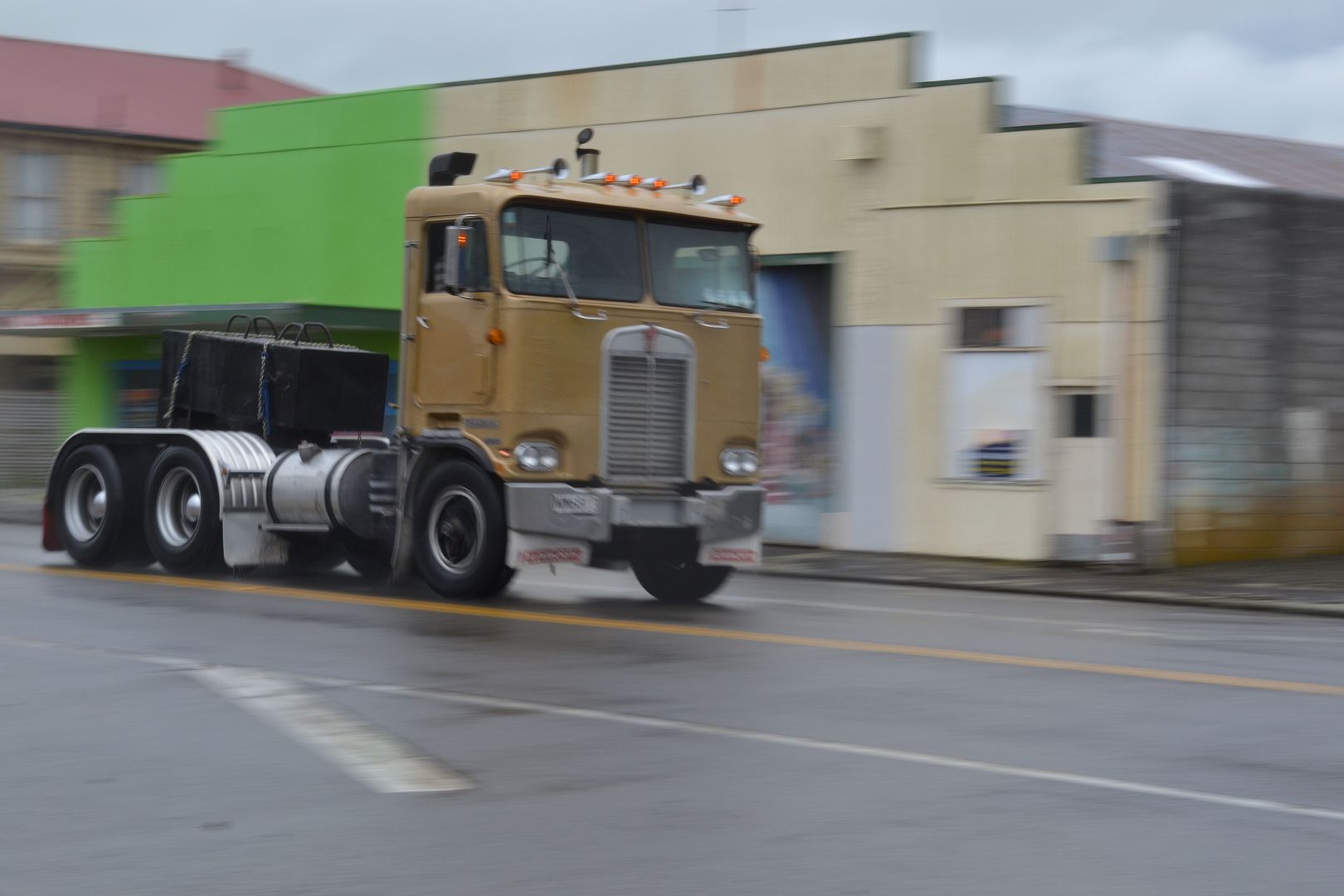 Further down the road, another slimline cabbed KW passes through Eketahuna.