Today (Saturday) my wife had to go to an "All girls " party and stay away overnight, so, although I should have been mowing the lawns (there's always tomorrow) I decided to go for a ride.I headed towards Wanganui then turned off on Warrengate Road towards Fordell and then followed the road through to Hunterville. Lunch at Crank's Cafe (he's a motorcycle enthusiast).He has a inclination towards old Triumphs, but admits you need to be more mechanic than motorcyclist to own one. He also owns a Gnat (remember them) and some Trekkas!!! Only Kiwis could identify both of these. Then up to Mangaweka and back through Kimbolton, the Saddle Road, through Ashhurst and back to home base.
A 2006 Western Star 4964FX pulling a Cardinal Logistics B-train appears to have no identification on its plain grey paint.
Parked in Bulls.
A short break to stretch the legs on the Wanganui-Hunterville road.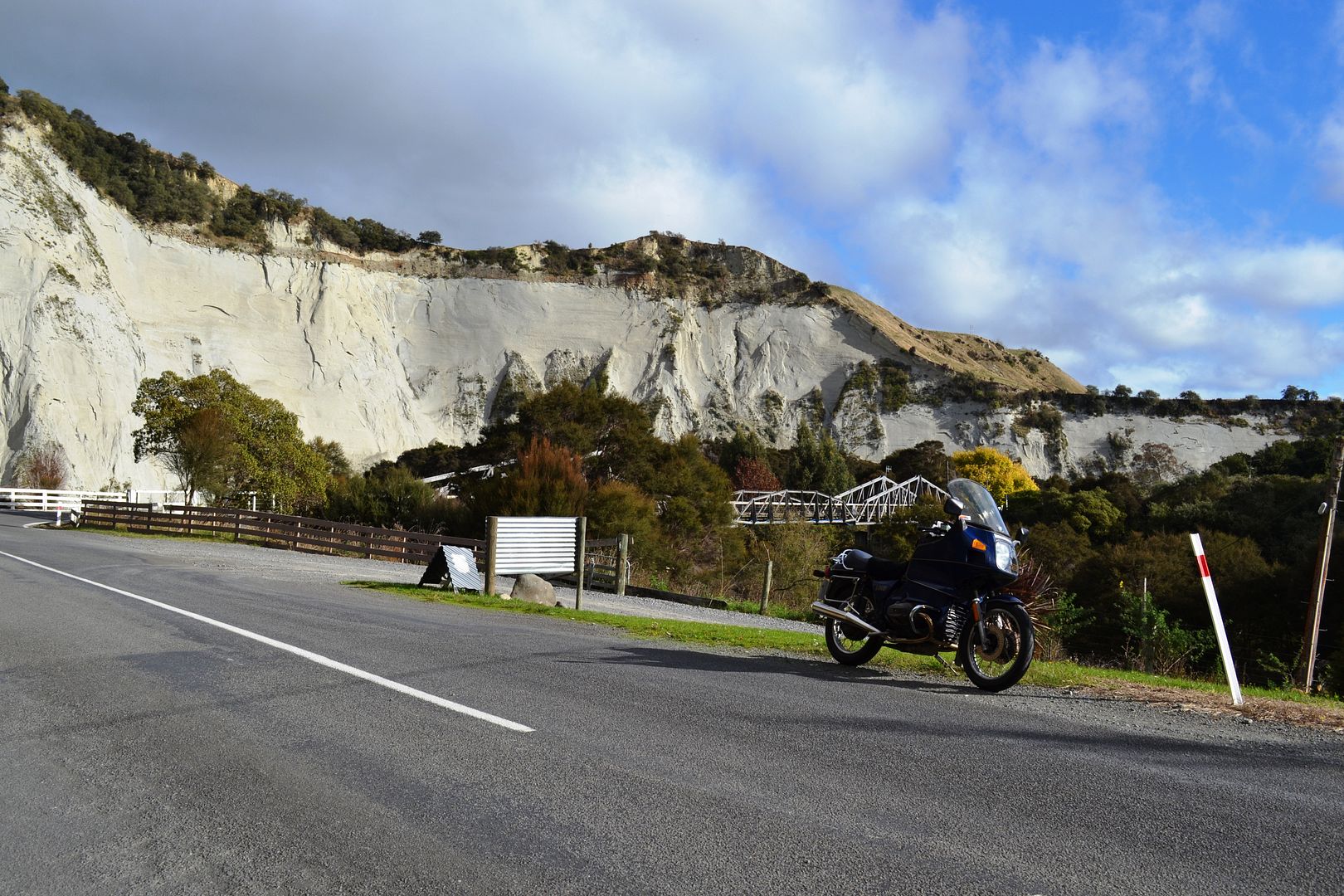 Shortly after turning off at Mangaweka I crossed a bridge past these gleaming white cliffs.
A little further on there is a lookout over this horseshoe bend in the river.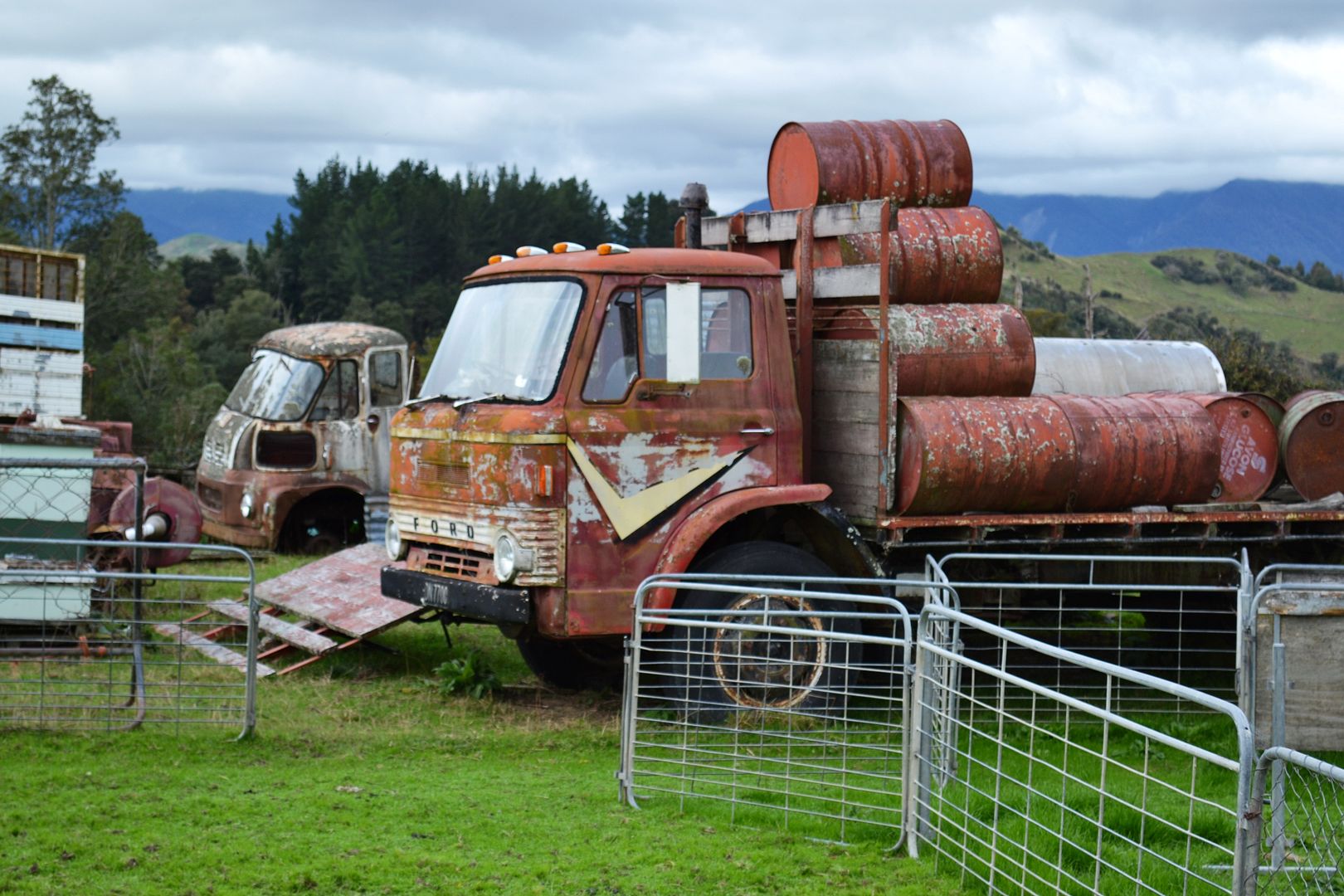 A farmer on this road seems to have old vehicles he doesn't want to part with.
D series Ford and FG Austin or Morris.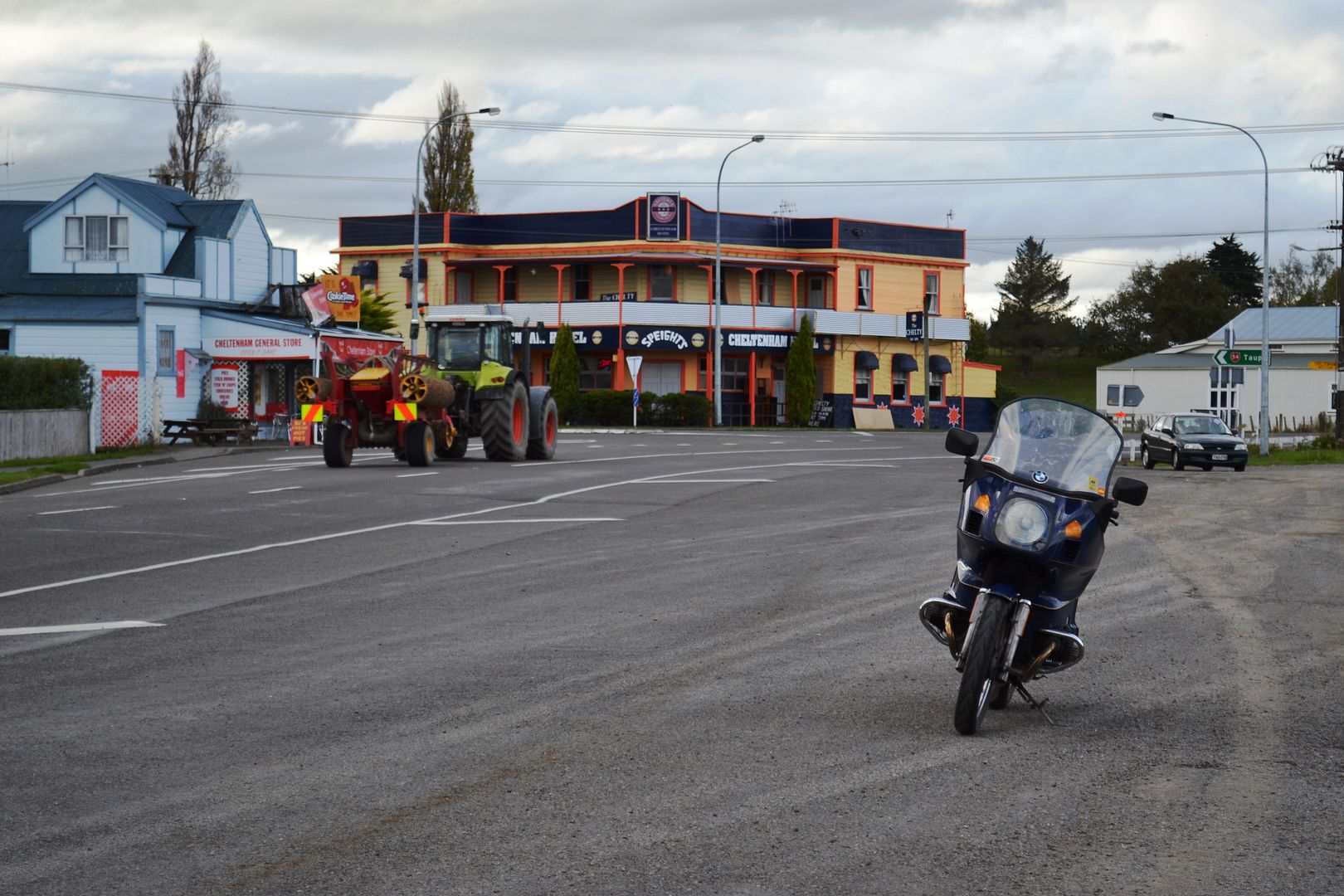 Another break at Cheltenham with a tractor and attached machine passing through.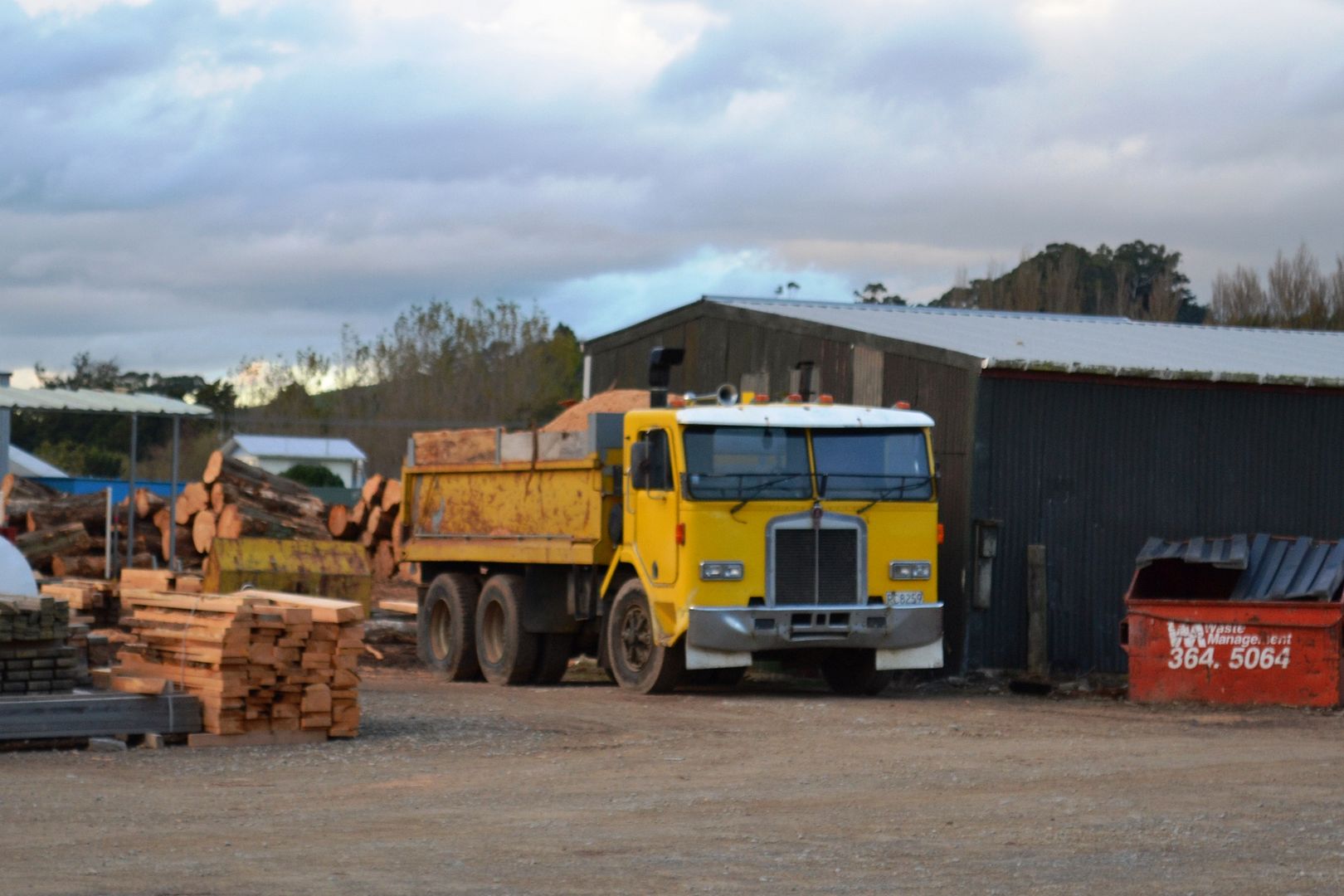 In my years of taking truck photos this is the first time I've managed to capture a Kenworth L model.
This 1989 example was parked in a timber yard at Pahiatua, less than an hour from my home.
Please excuse the slightly blurry photo, but light was fading and had it been a film camera I probably wouldn't have been able to snap it at all.