I took the bike for a ride over to the Wellington Truck Show at Trentham Park, today. Here are a few snaps of what was there.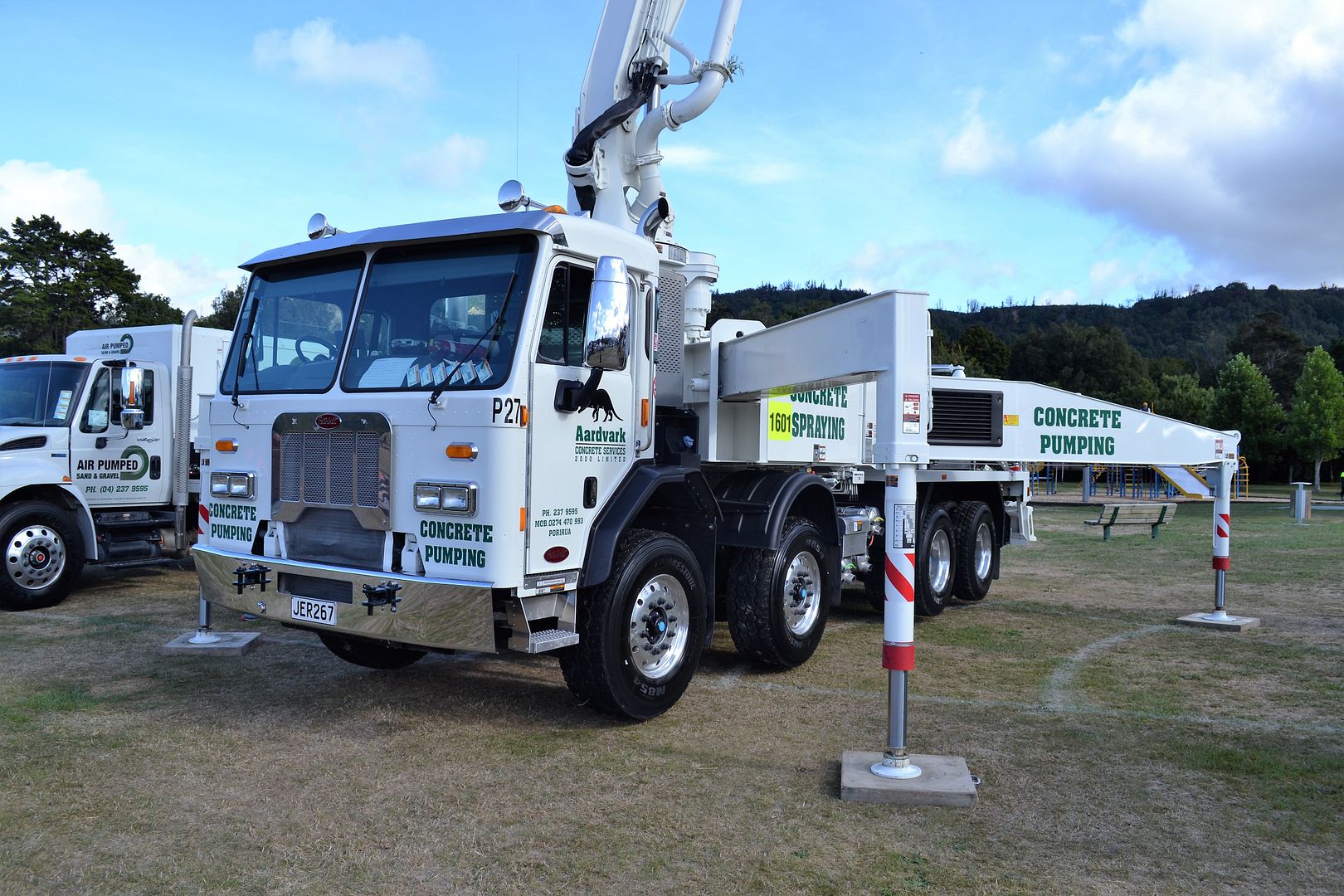 The Aardvark concrete pump has a very long reach and is mounted on a very rare Peterbilt PB 320.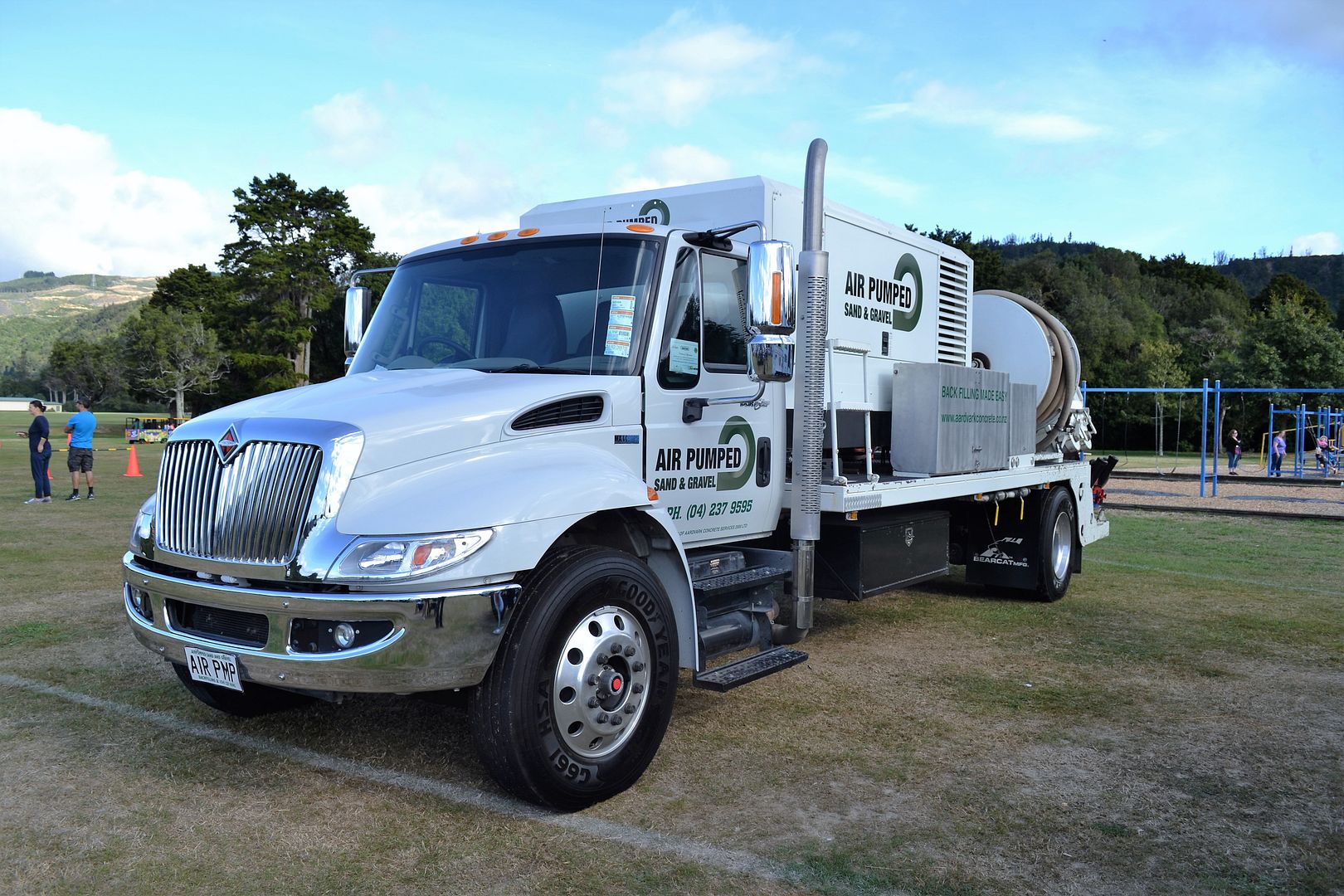 The same company also has this 2012 International 4300.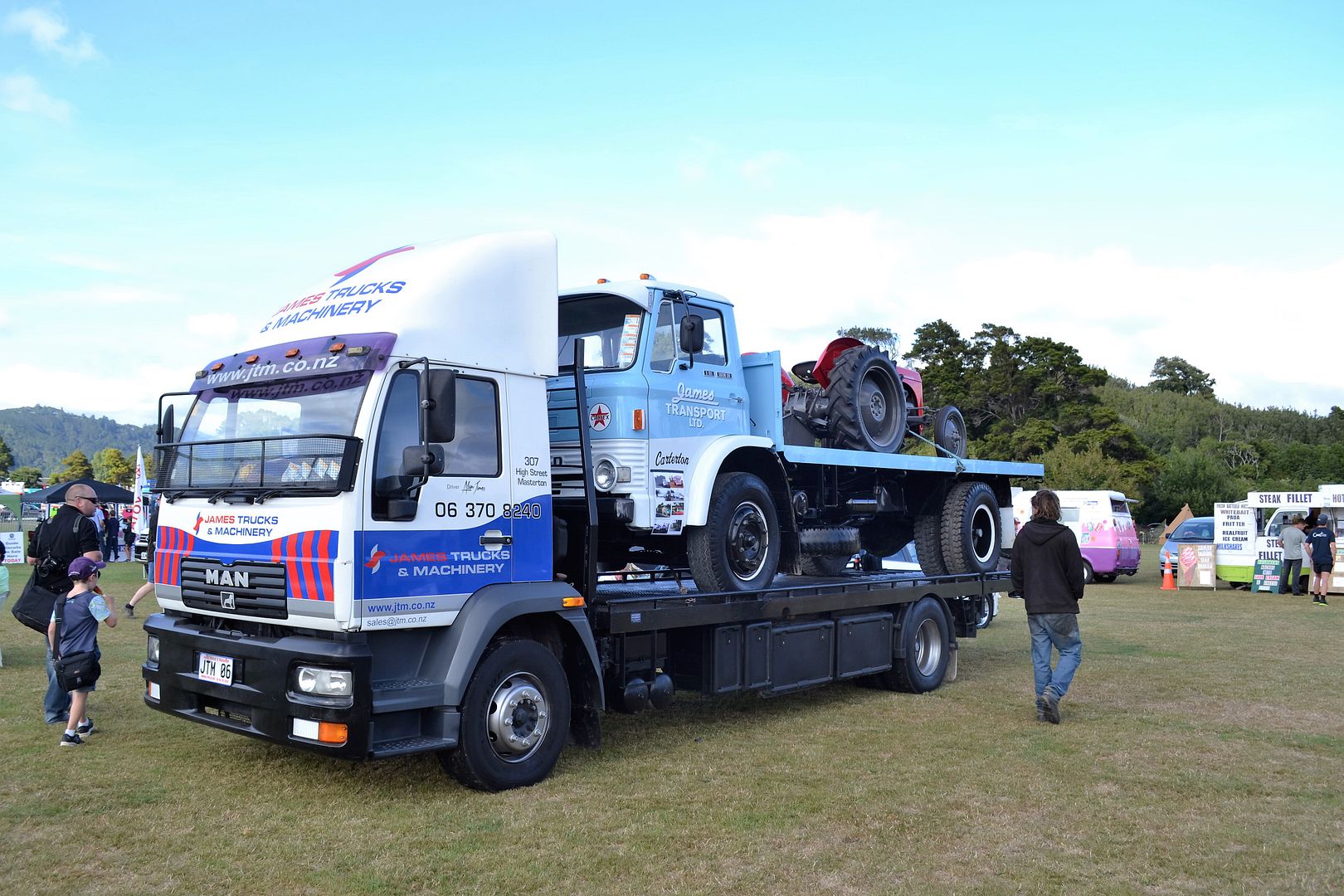 James Machinery, from Masterton, displayed their current MAN, their restored D series Ford and restored Ferguson tractor.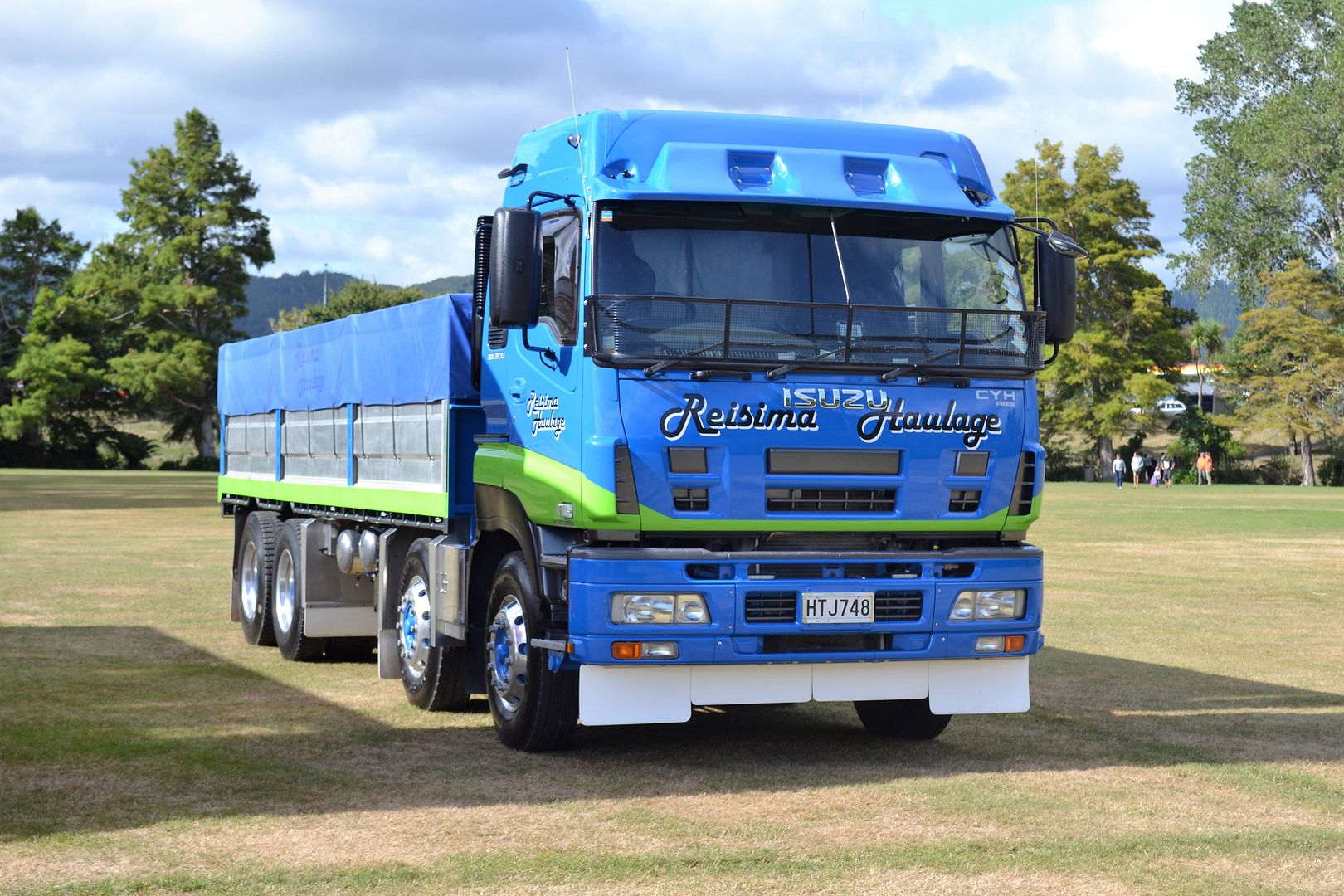 Another Masterton company, Reisima Haulage, displayed this very neat 2014 Isuzu Giga CYH.
Just in case you forget what you are driving, Mercedes remind you on the hubcaps and suspension.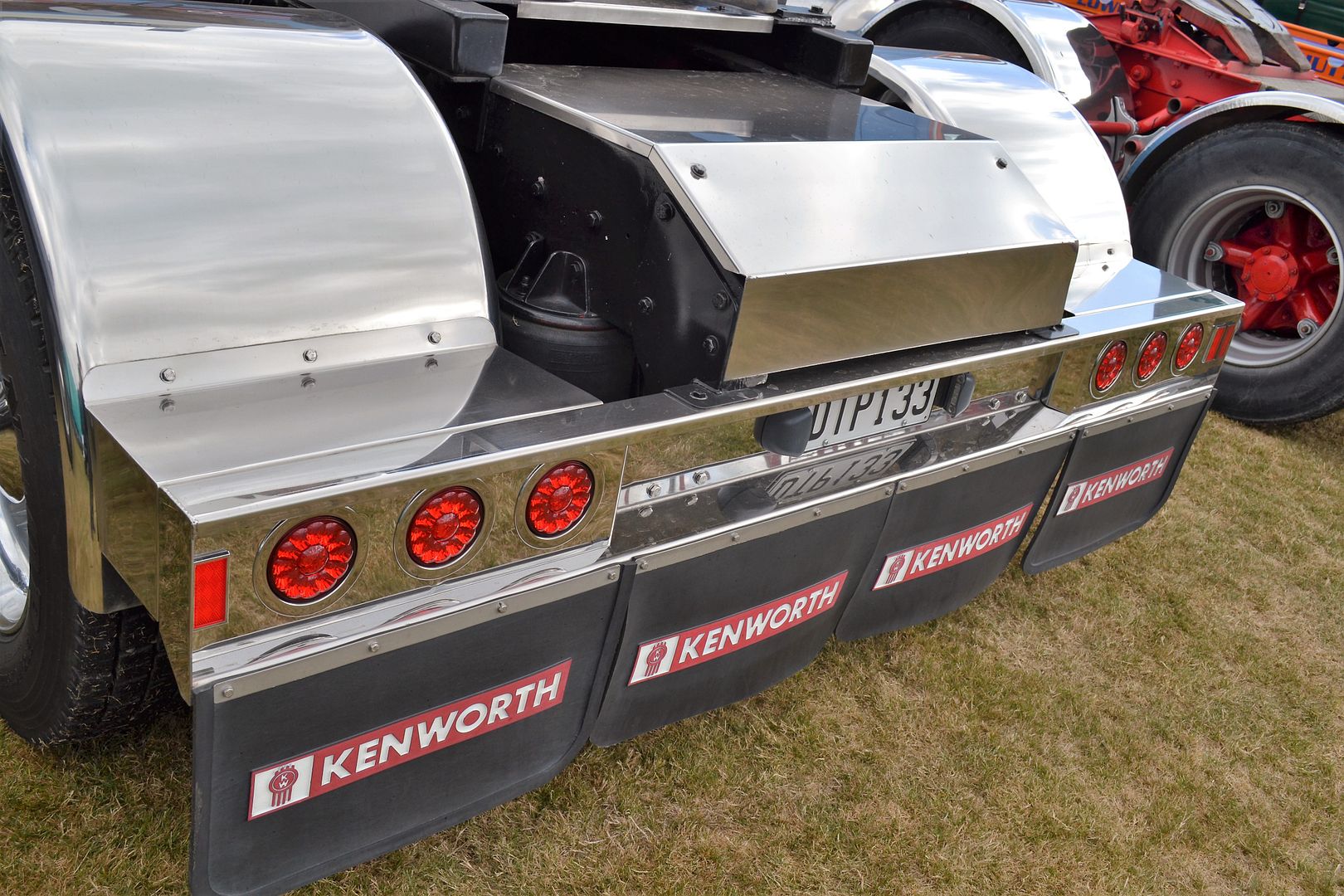 There must be about 2 kitchens worth of stainless steel on the back of this Kenworth.
These 1:50 scale Kenworths are superb, but then you would expect that for around $200.
If I could be allowed to be very critical, I would just say, it's a pity they can't find a thinner material for the mudflaps.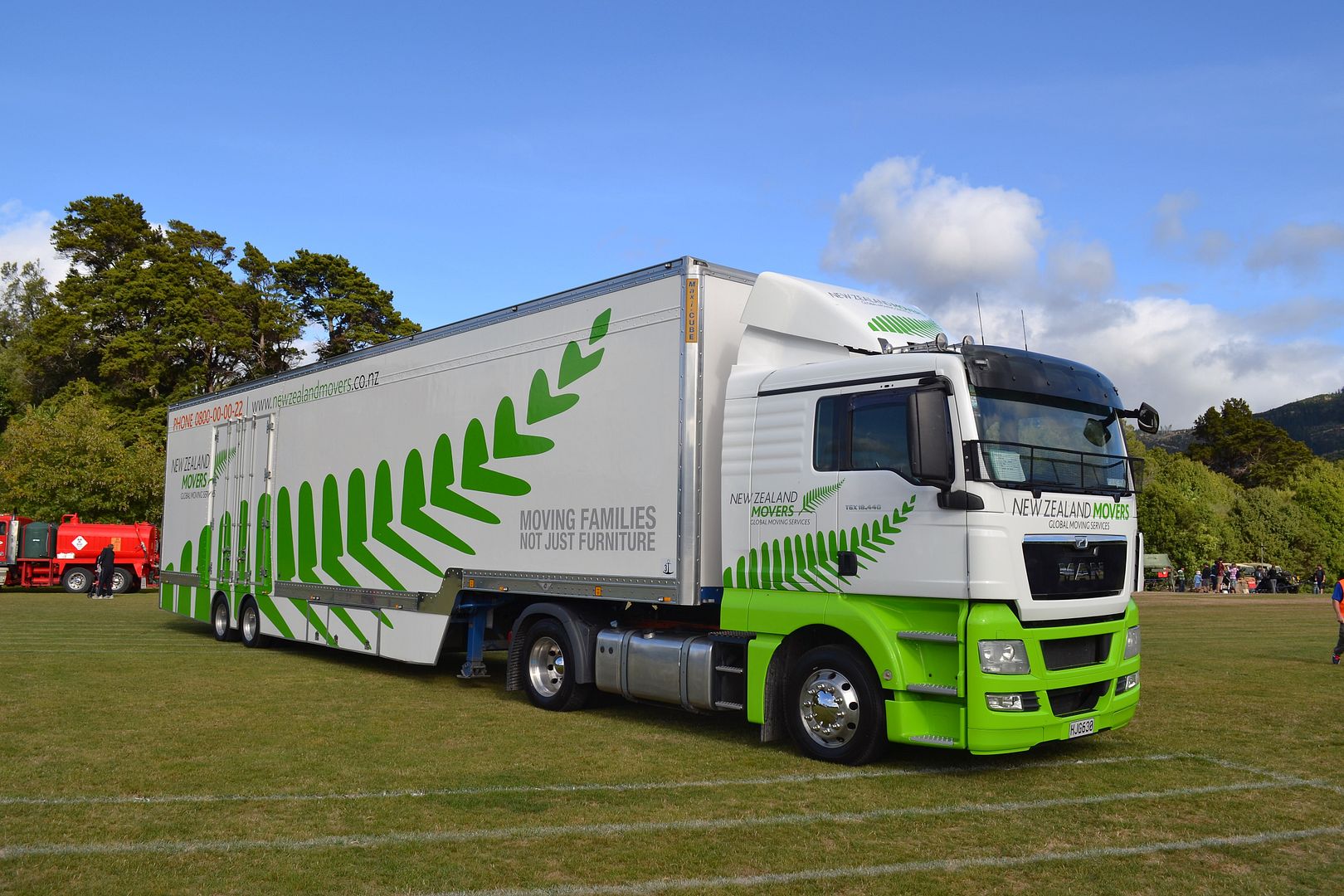 Single drive MAN TGX 18 440 hauls house removals for New Zealand Movers.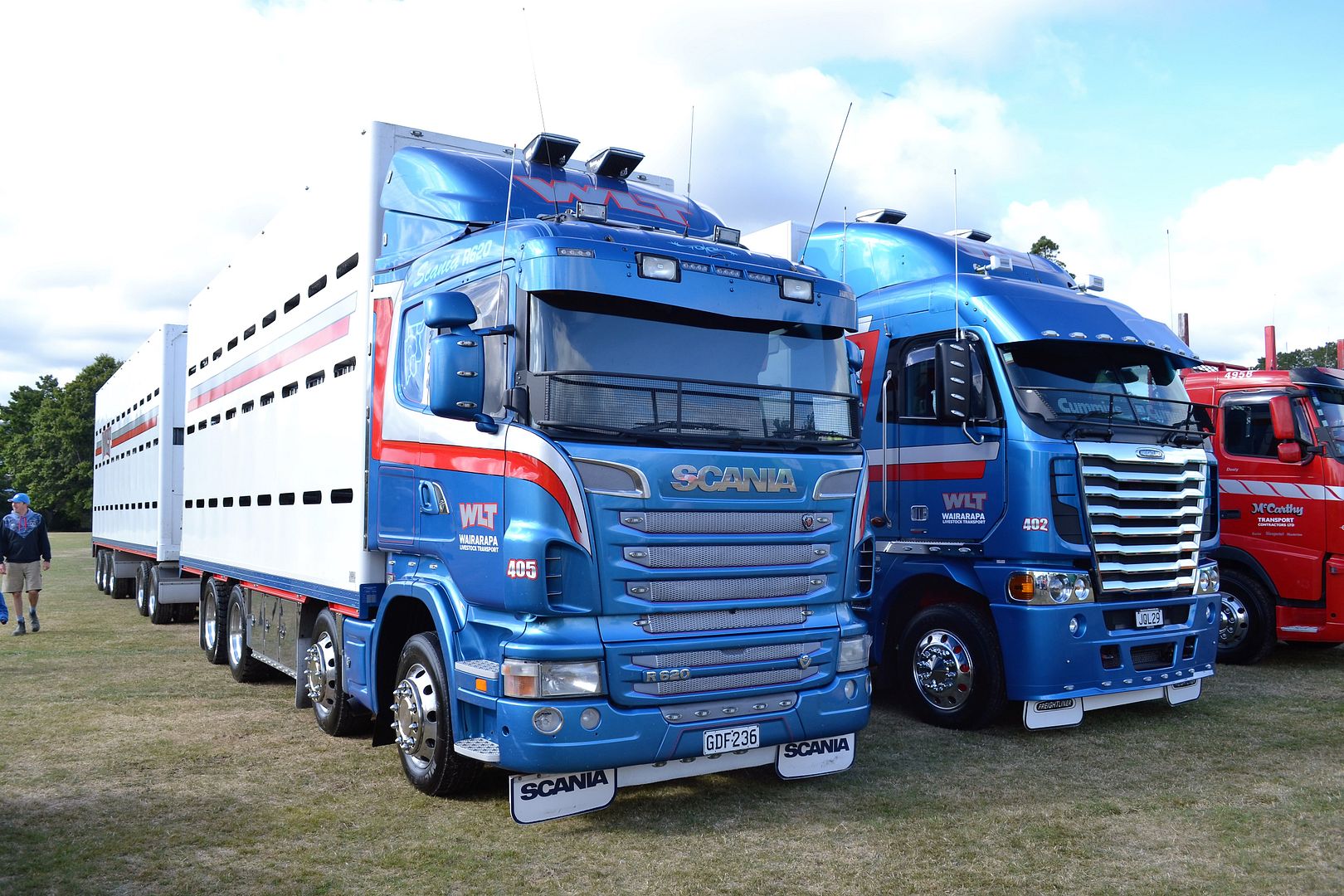 Wairarapa Livestock Transport exhibited their smart livery on Scania and Freightliner.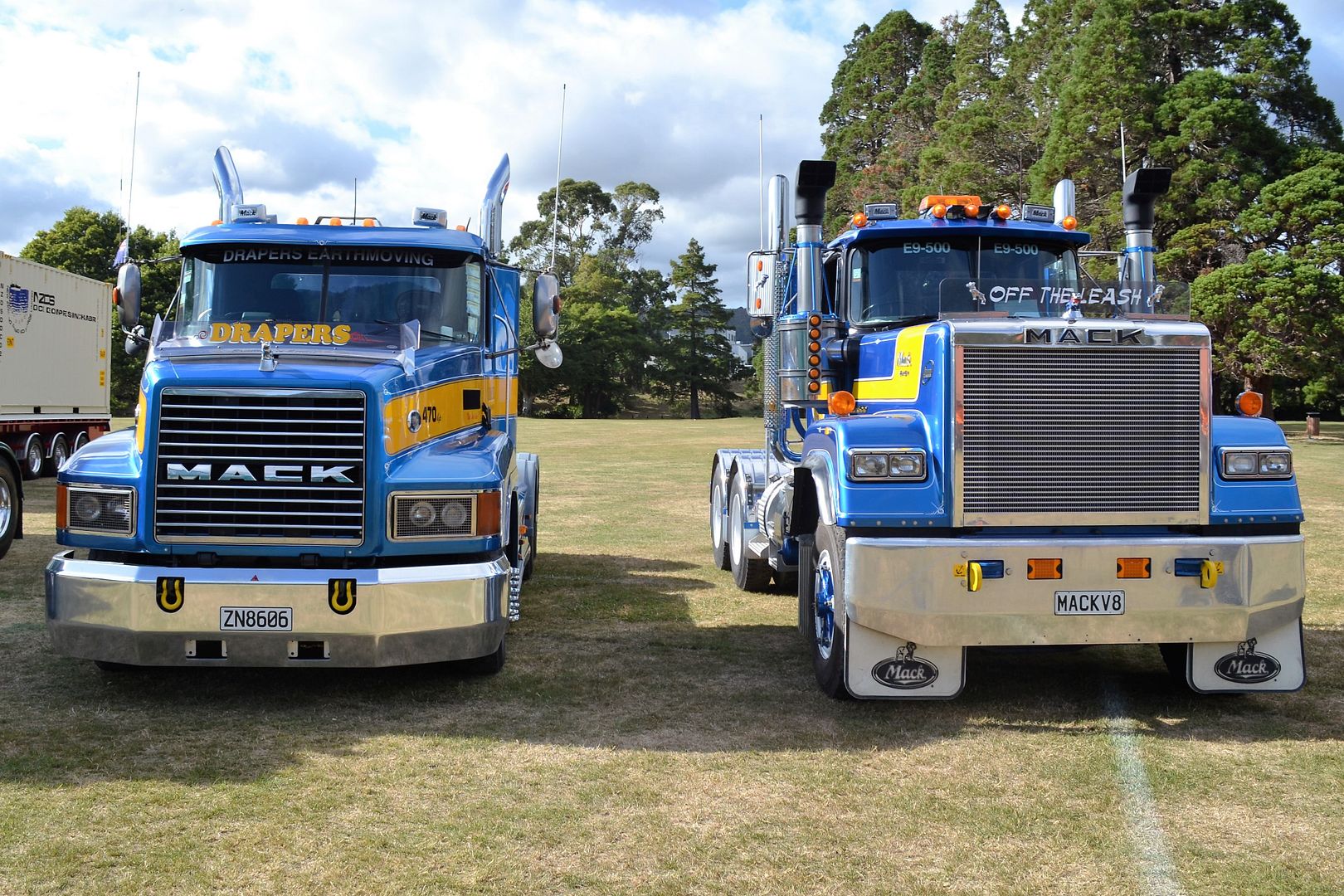 Draper's Mack CH just doesn't look as "in your face" as their older Super-Liner.