Some more recent truck pics.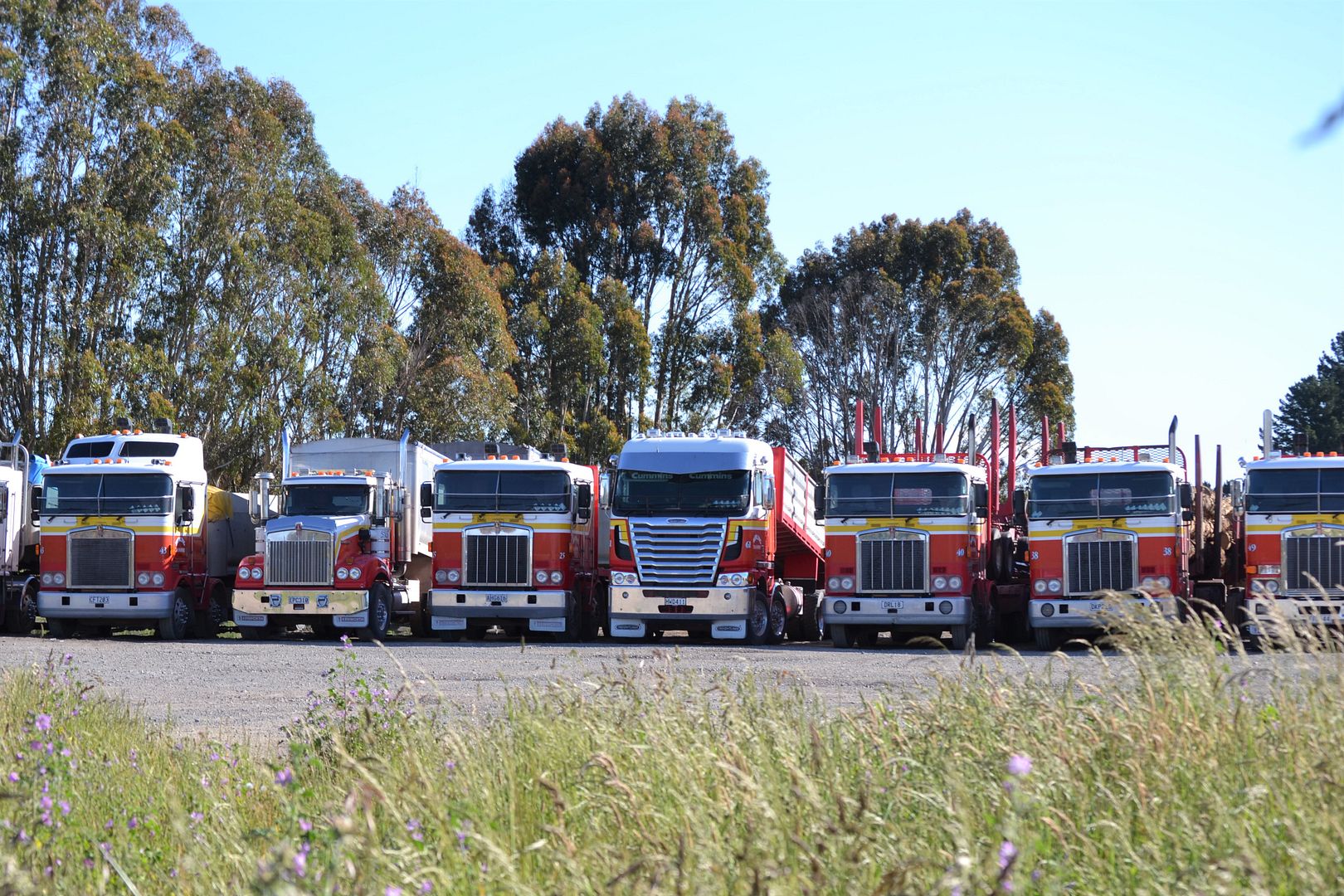 Burling's first Freightliner seems comfortable among the Kenworths...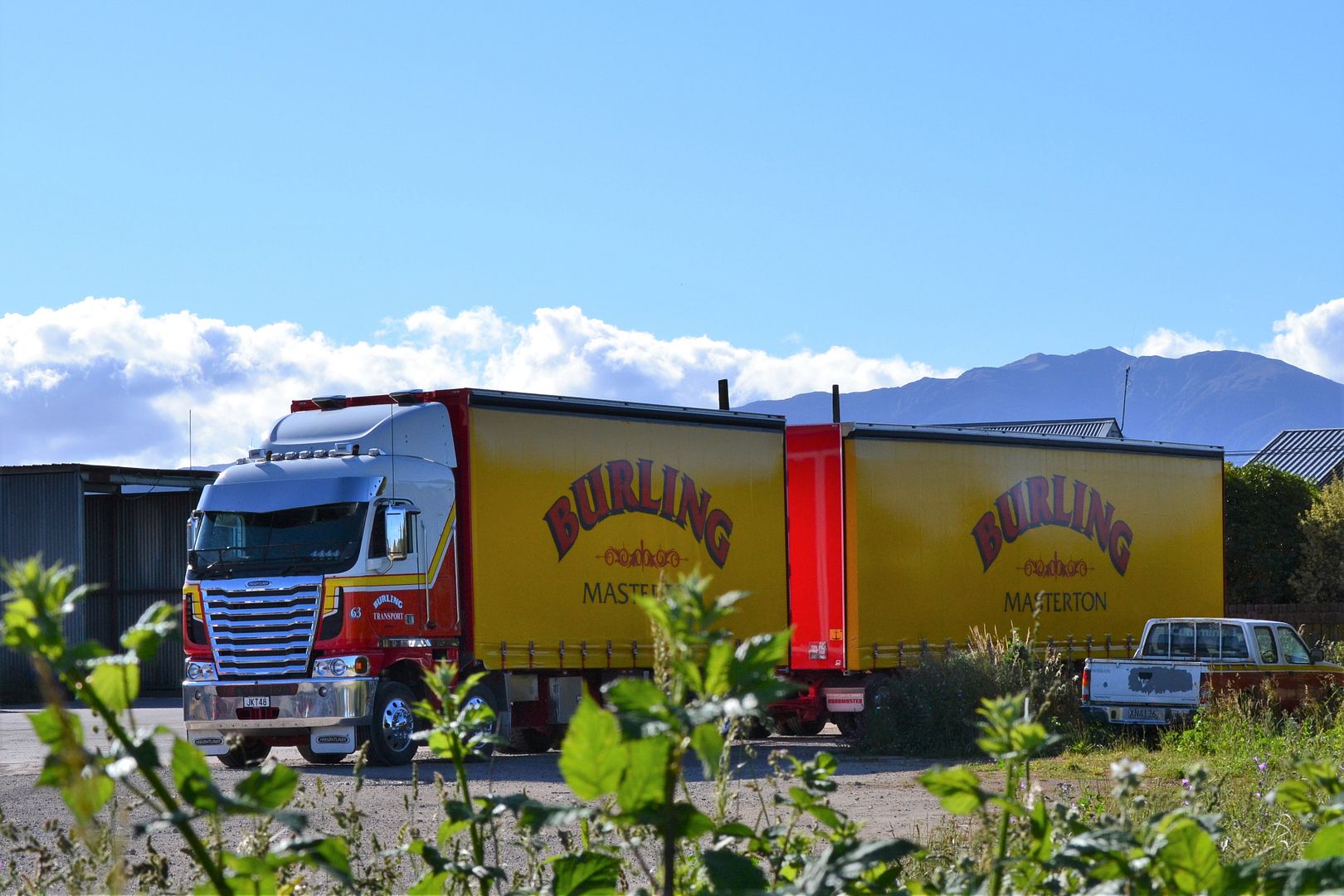 ...but the second one appears to prefer to be alone.
Scanias in Renalls yard at Waingawa.
Nearby in Wairarapa Livestock Transport's yard is K&N Livestock's 2013 Kenworth and.....
.... a 2010 DAF CF85 in Ellison's colours.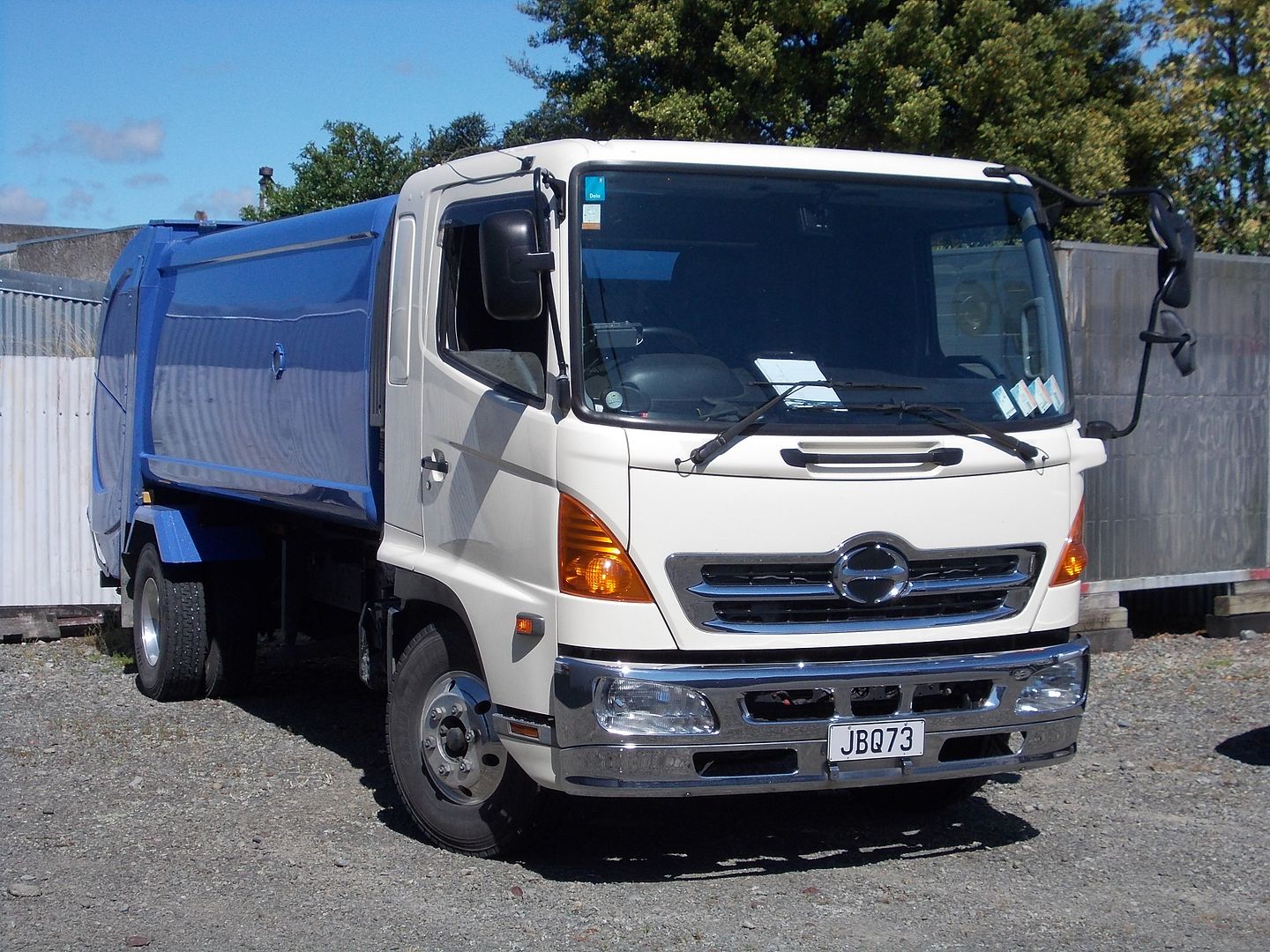 The truck that picks up the waste tyres from my work is a freshly imported, used 2008 Hino Ranger with a full chrome front bumper.