Labour Weekend, saw the Mini enthusiasts have their national event, here, in Masterton.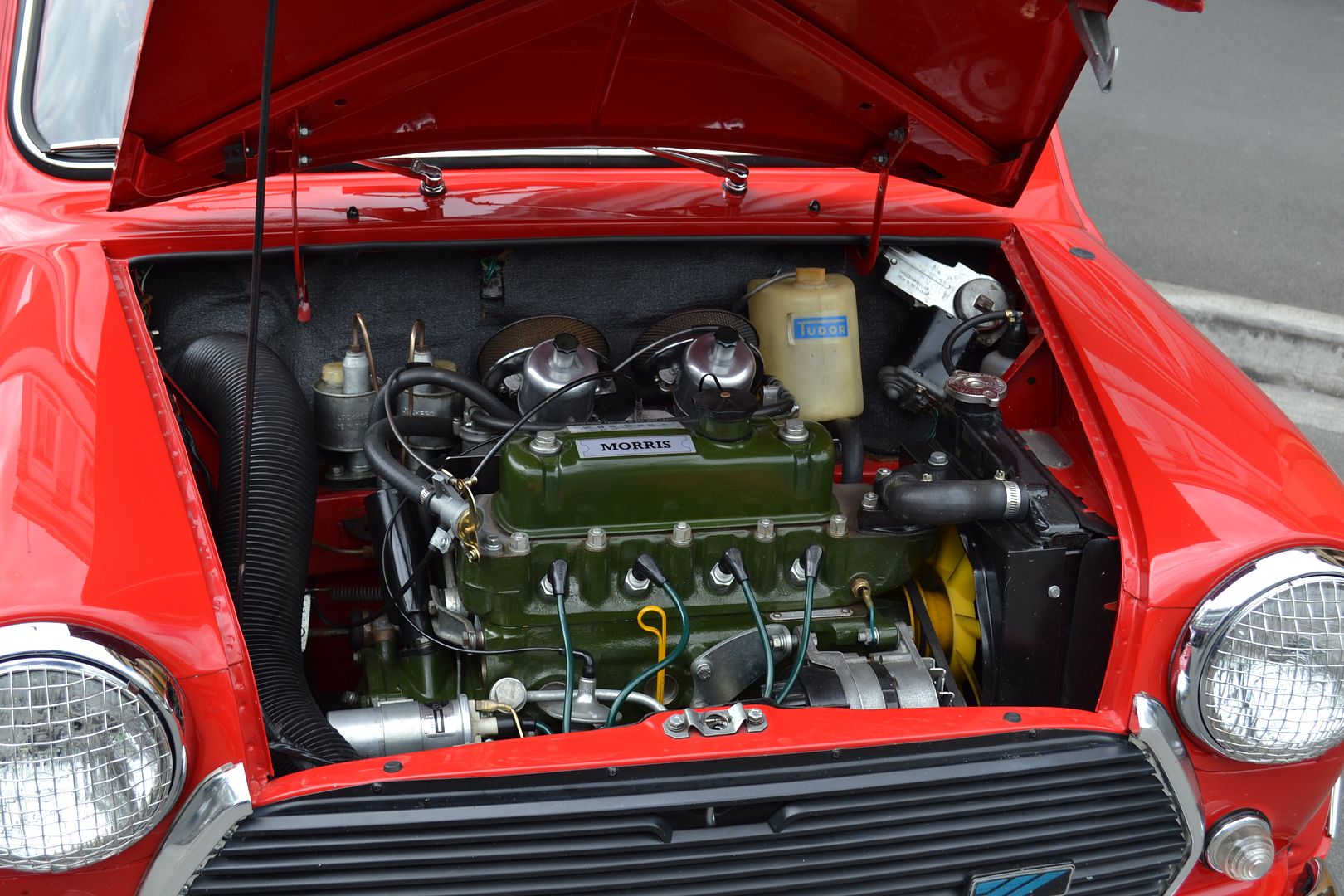 The BMC A motor in all its glory; with twin carbs, in this instance.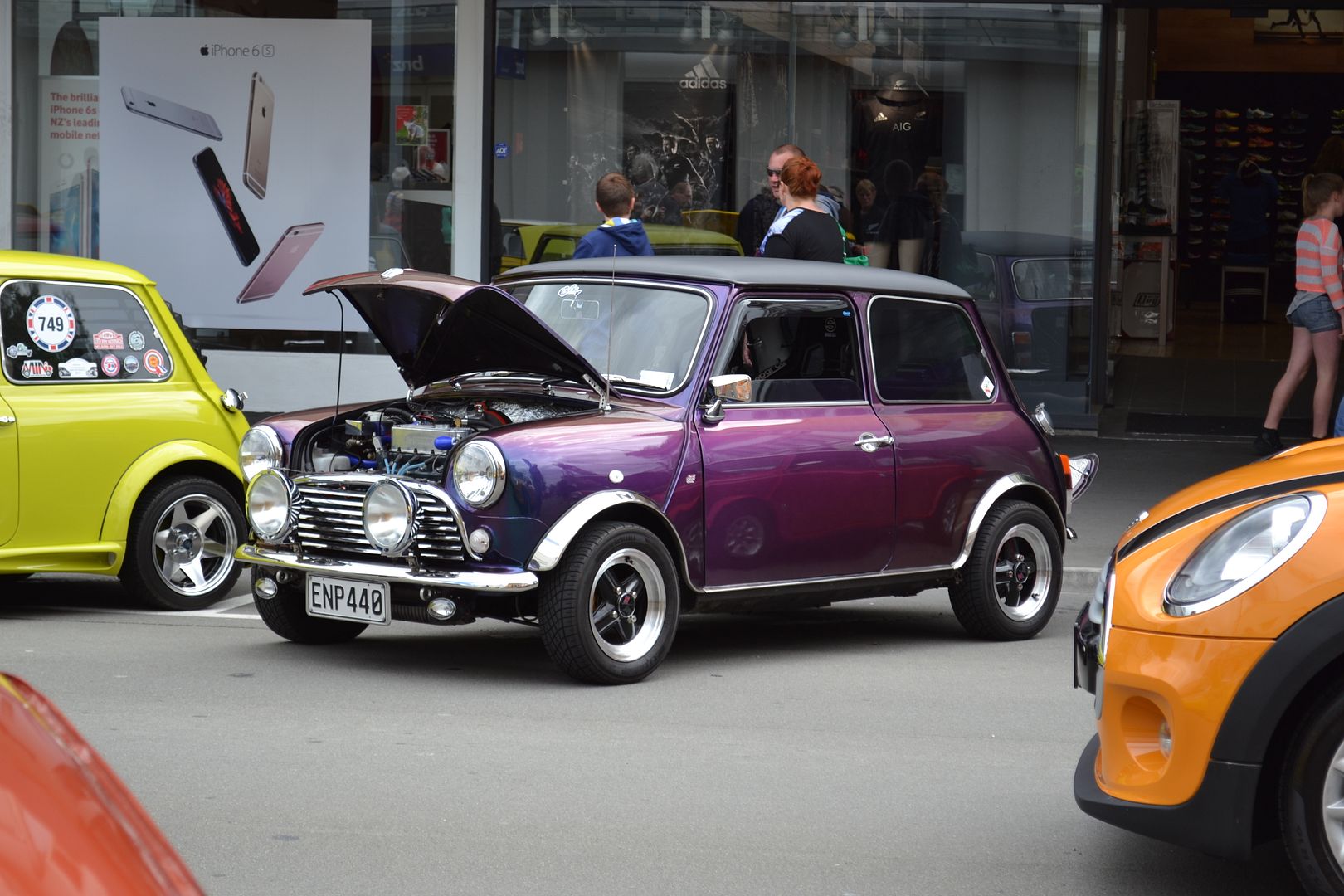 Many in non standard colours.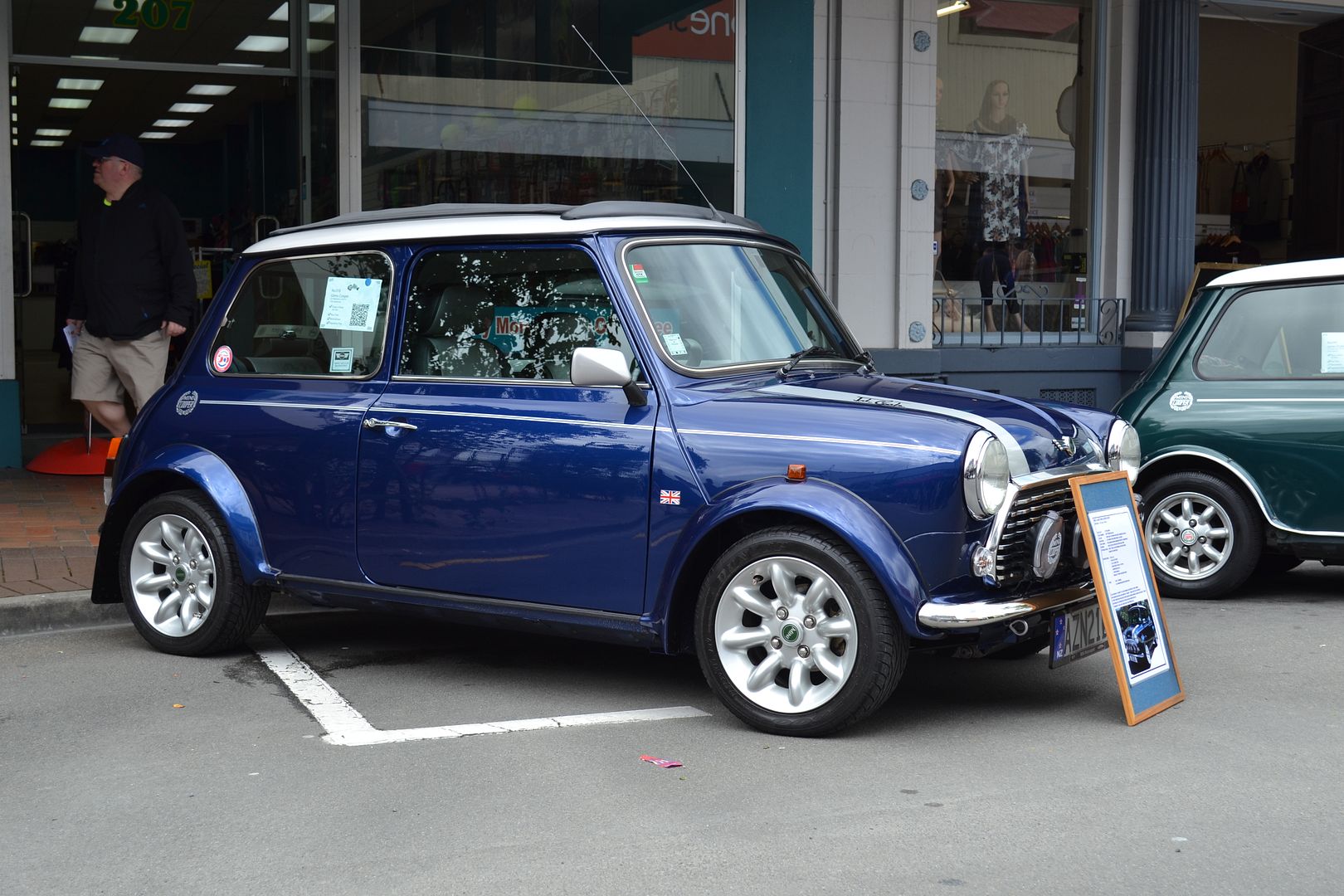 One of the last "real" Minis.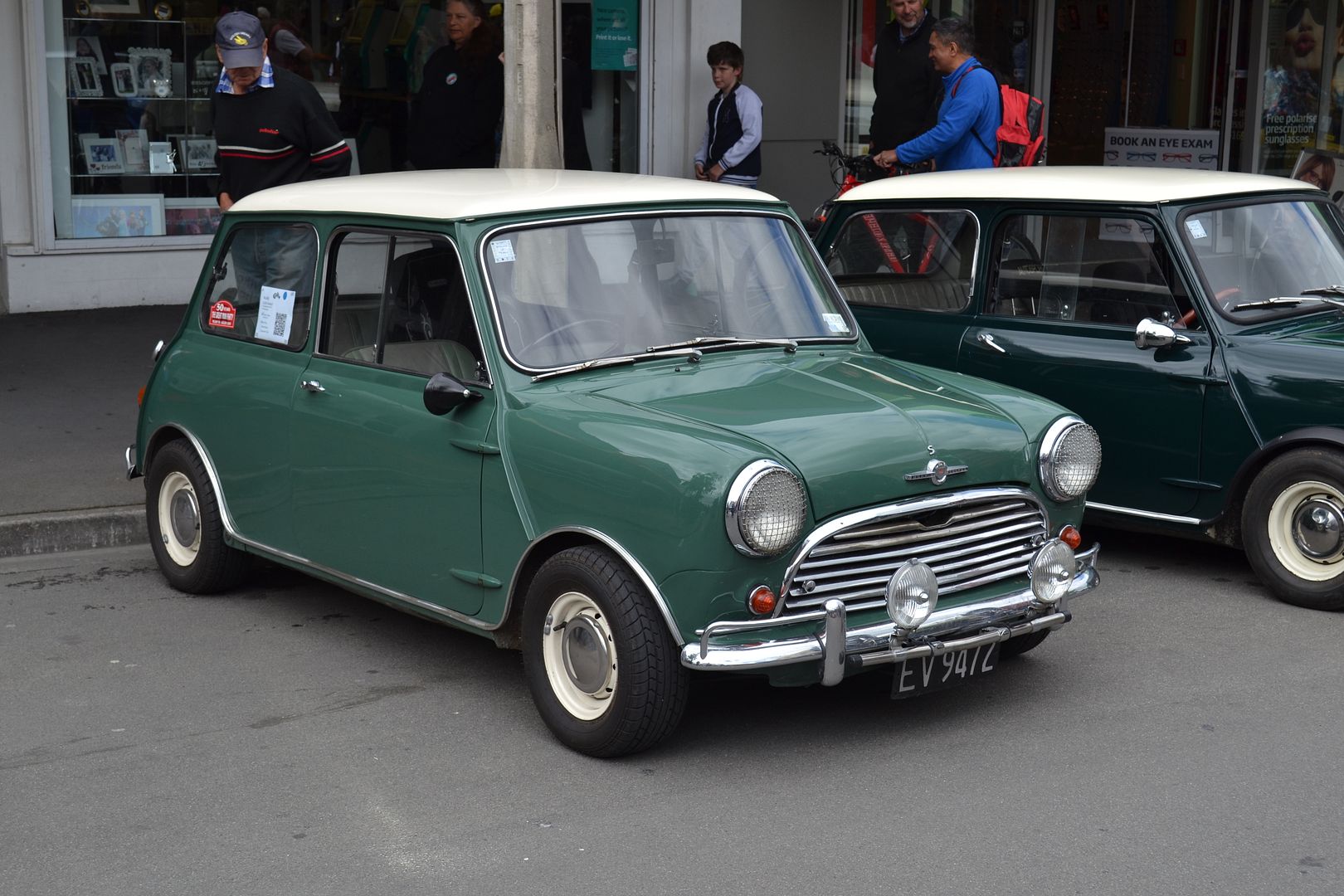 Standard Morris Cooper S in one of the most popular colour options.
Sliding windows and exposed door hinges are in contrast to the flairs and chrome wheels.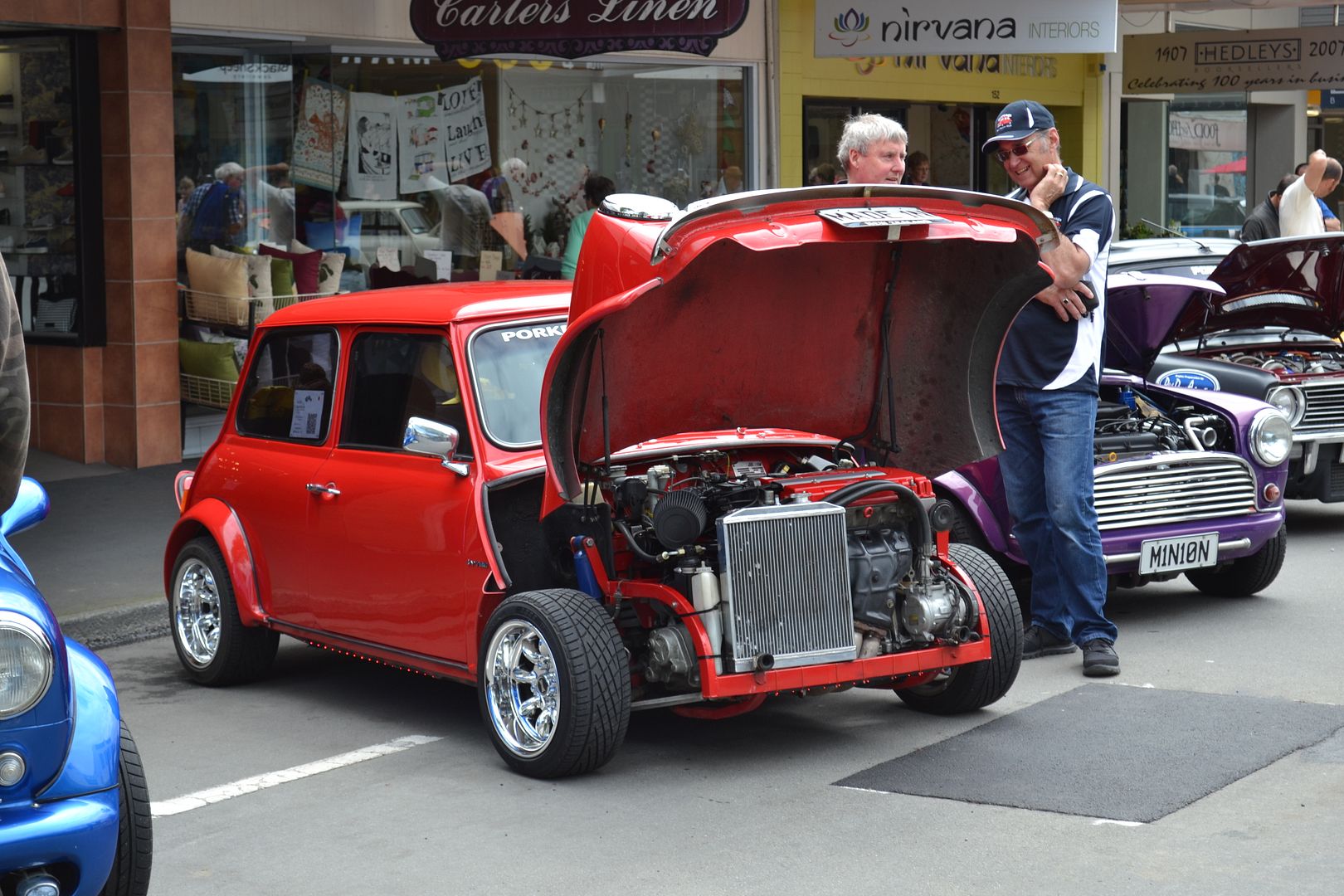 Lift up front and front mounted radiator. I meant to come back and take a snap of the engine, but got distracted, so I can't tell you what is re-powered with.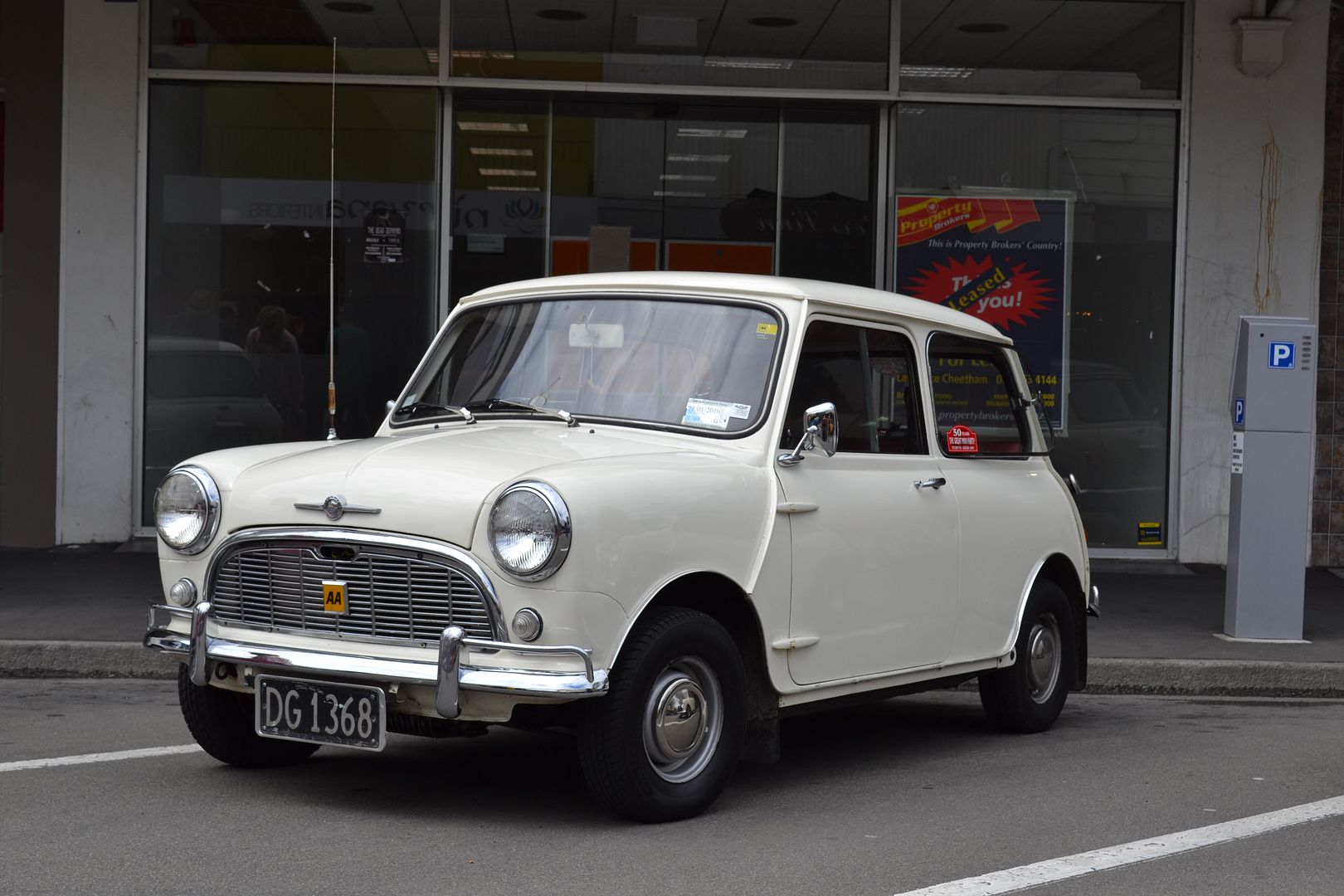 Standard, early Morris:- Exposed hinges, sliding windows and long gear lever.
Re-bodied variants.
1300cc Suzuki conversion.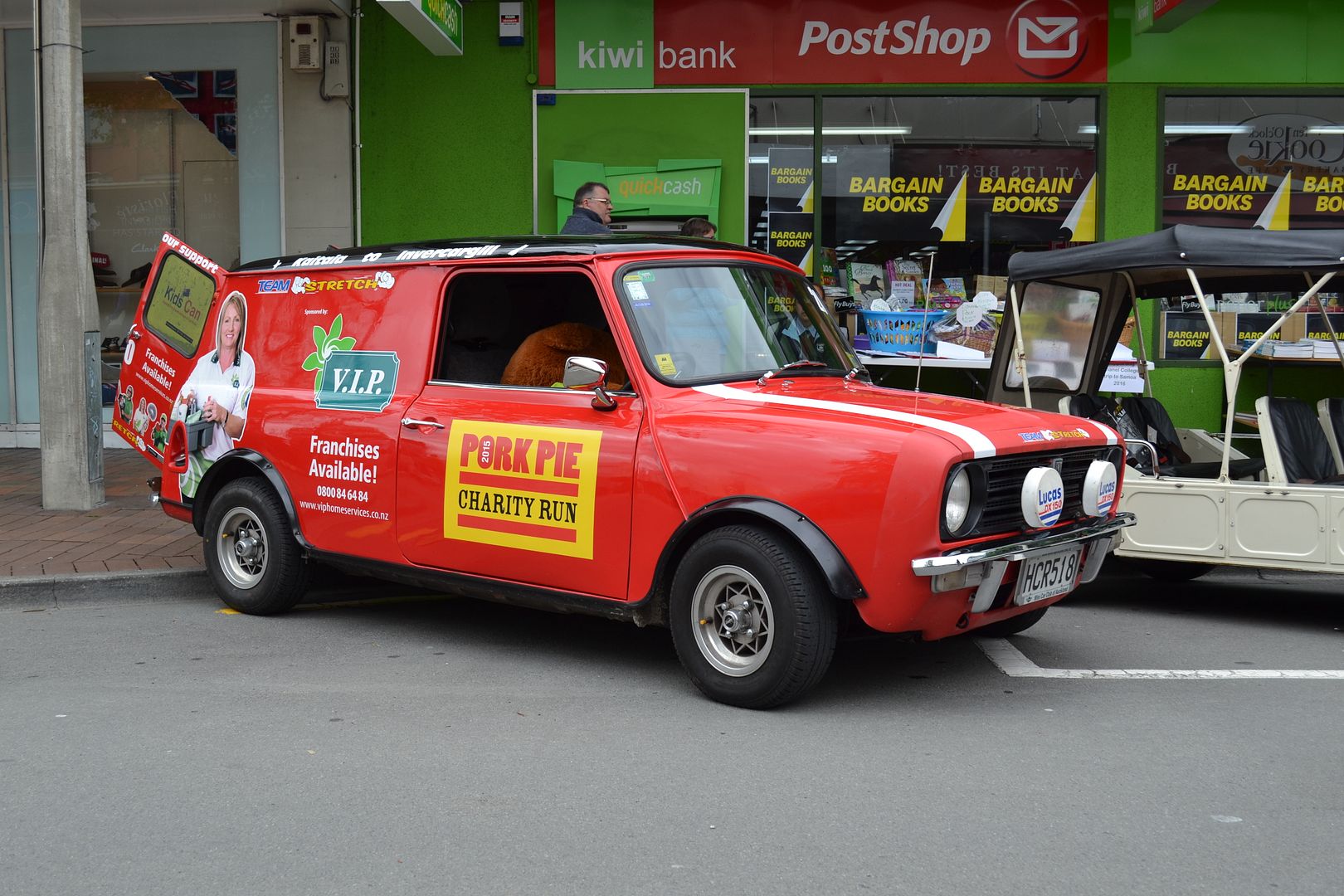 Van in Clubman form....
....pick-up....
....and Moke.