Last weekend we decided to add a couple of leave days to the weekend and make it a four day break and visit a friend in Tauranga. Unfortunately, for most of the trip, the weather wasn't conducive to standing on the side of the road snapping trucks, but here is what I managed.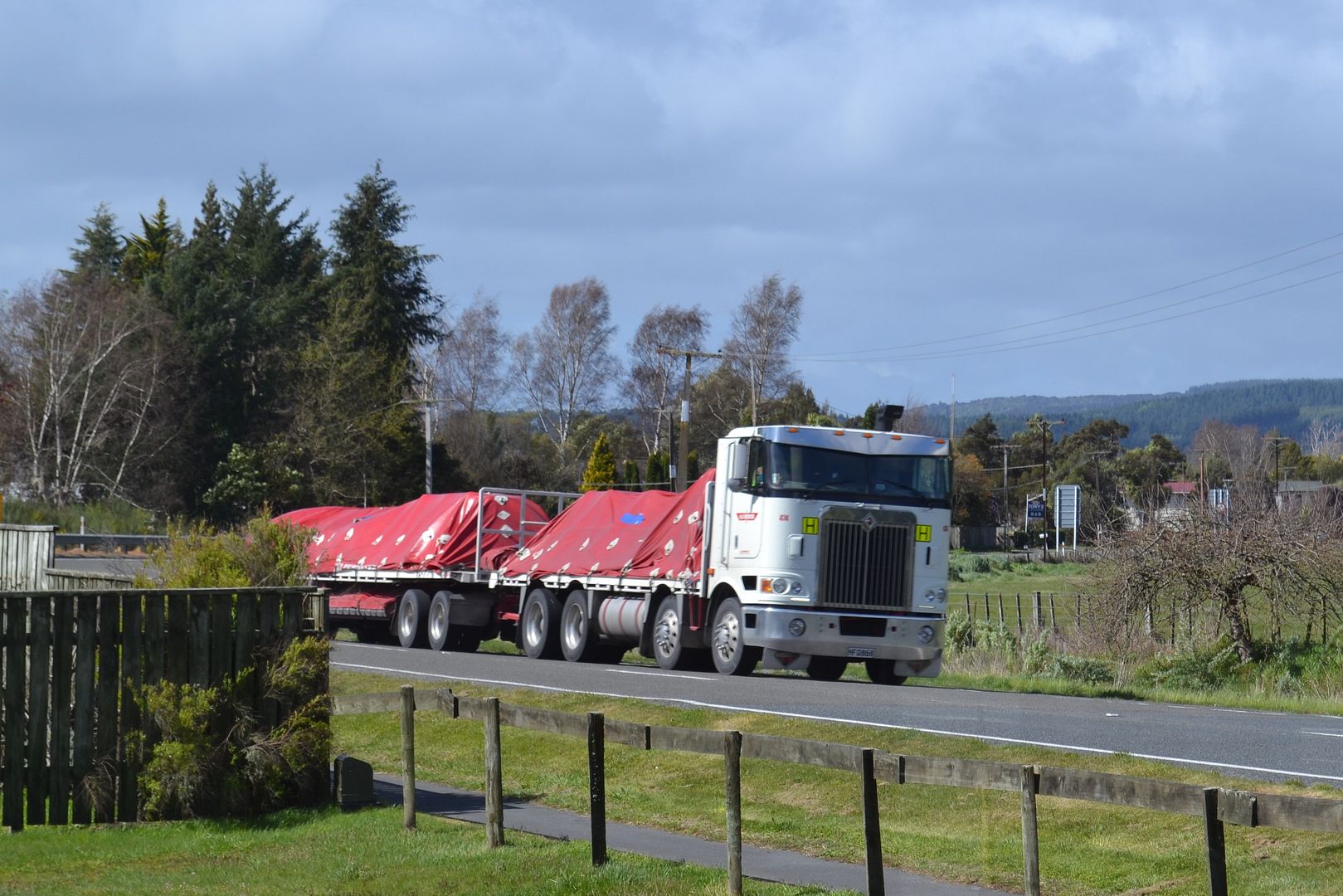 This 2014 International 9800 passed while were having lunch at Te Rangiita on the shores of Lake Taupo..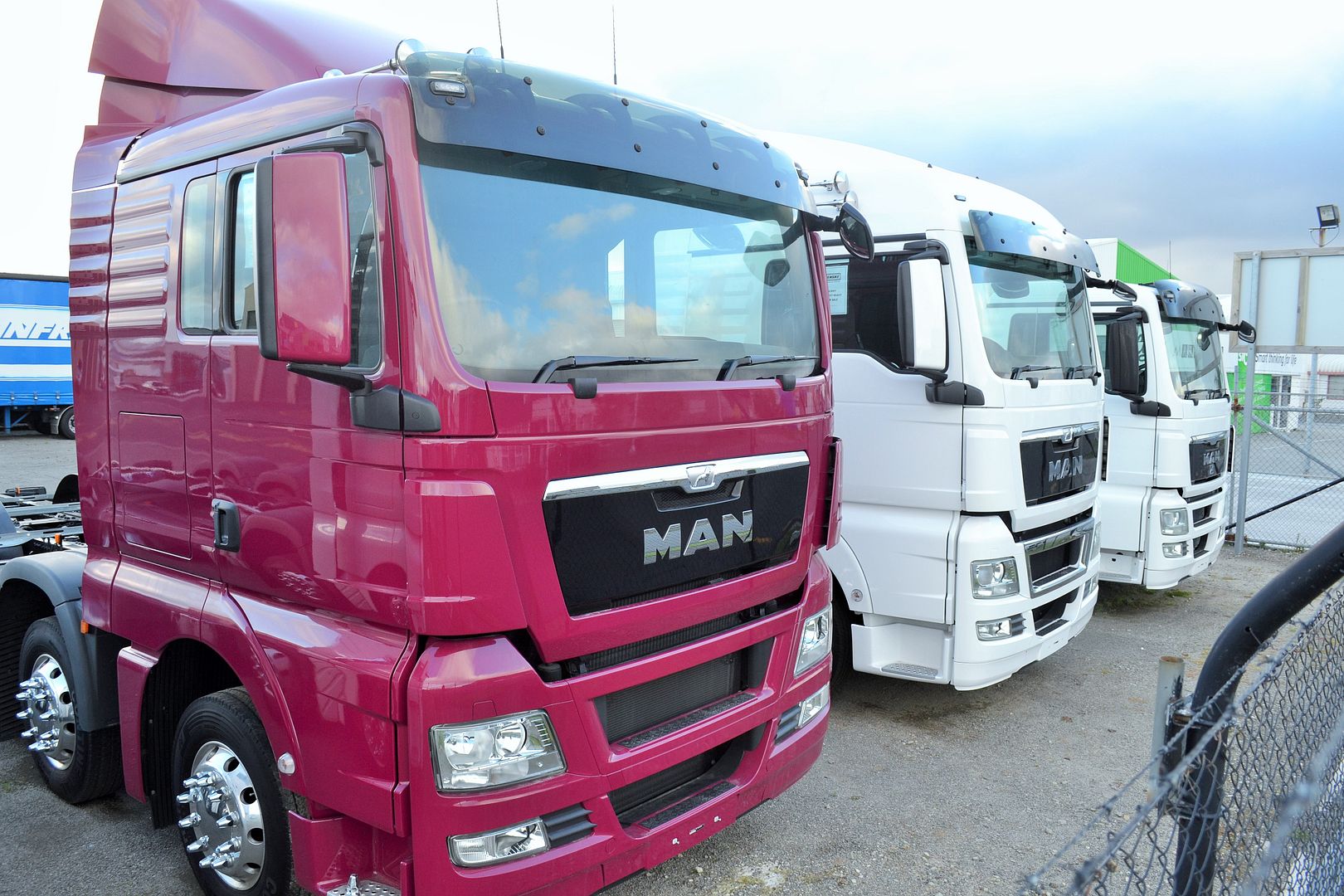 Unusual coloured MAN amongst the white ones at Mount Maunganui.
Not sure of the make of this yard tractor at Mount Maunganui.
Aerodynamic Isuzu mobile showroom appears to have a V10 badge on its front panel
In TD Haulage yard at Mount Maunganui is a pair of Kenworth T800s.
The green example dates from 2006, whilst the other is from 2002.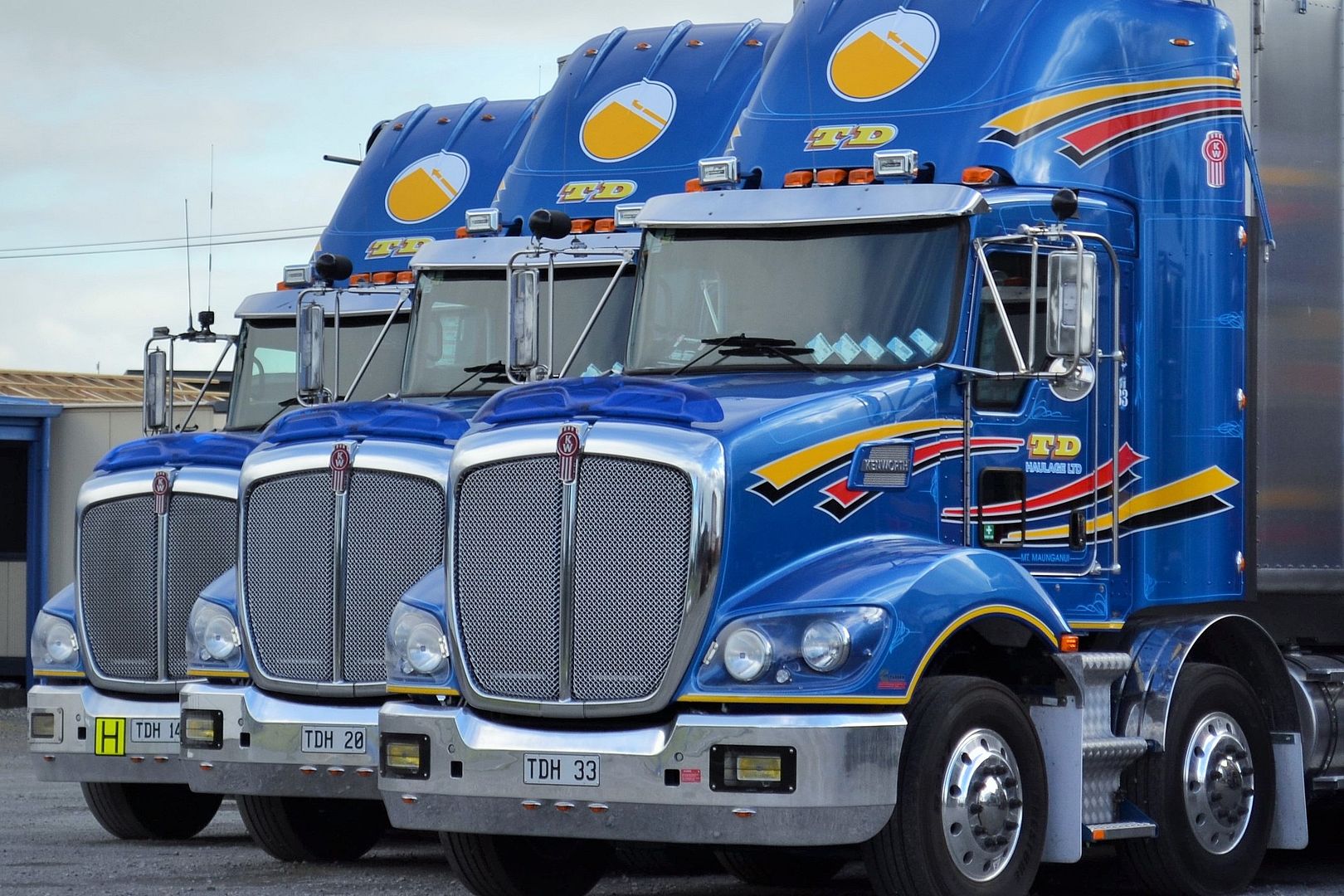 A triple treat of 2014 TDH T800s.
Just in case I win Lotto.....
A Hall's DAF in the main street of Putaruru is pulling a semi-trailer,
converted to a full trailer with the help of a two axle dolly.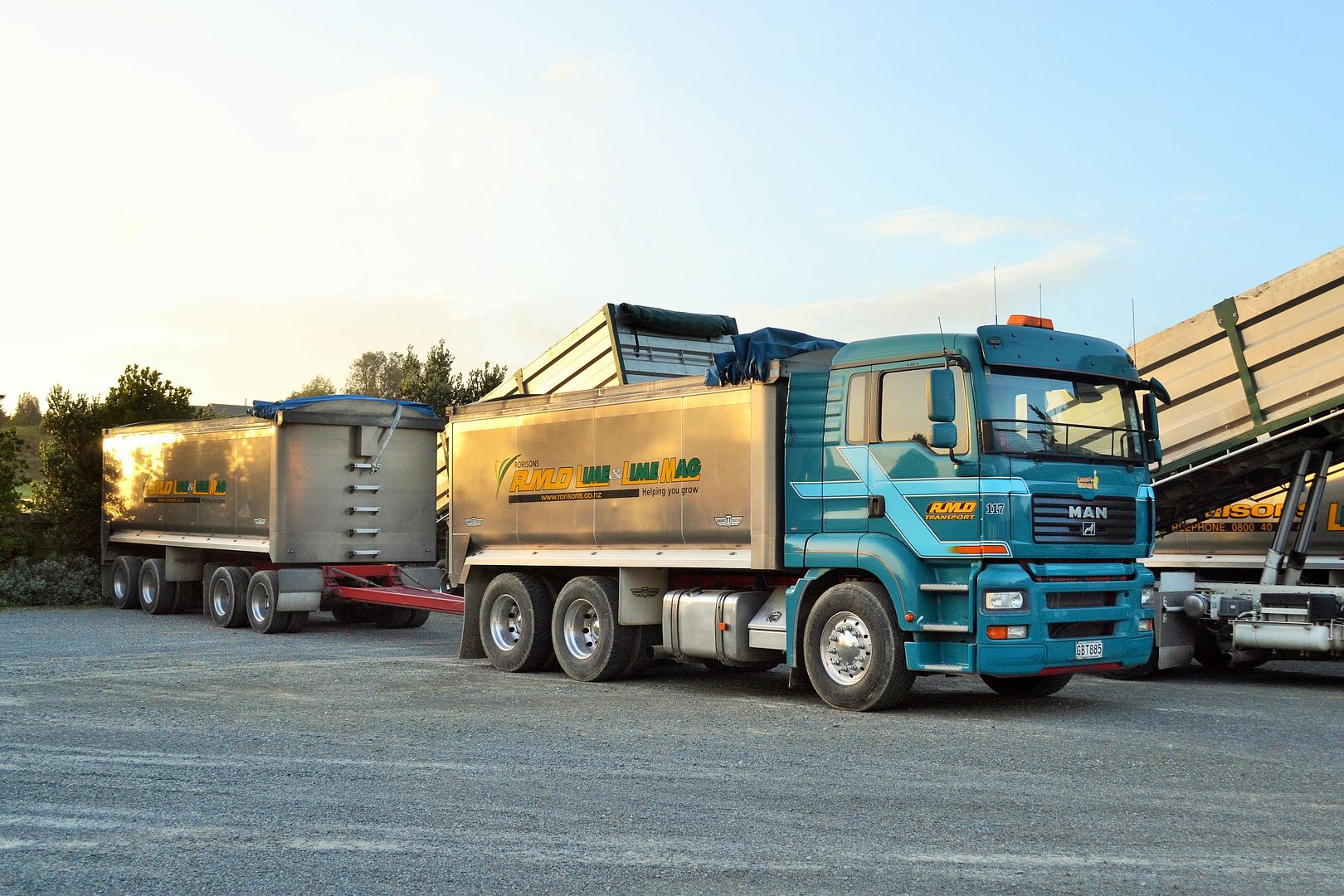 We stopped for a night at a motel in Feilding on the way home.
Around the back I discovered 6 rigs parked up for the night in a large yard obviously made for this purpose.
Unusual to see a MAN in RMD livery.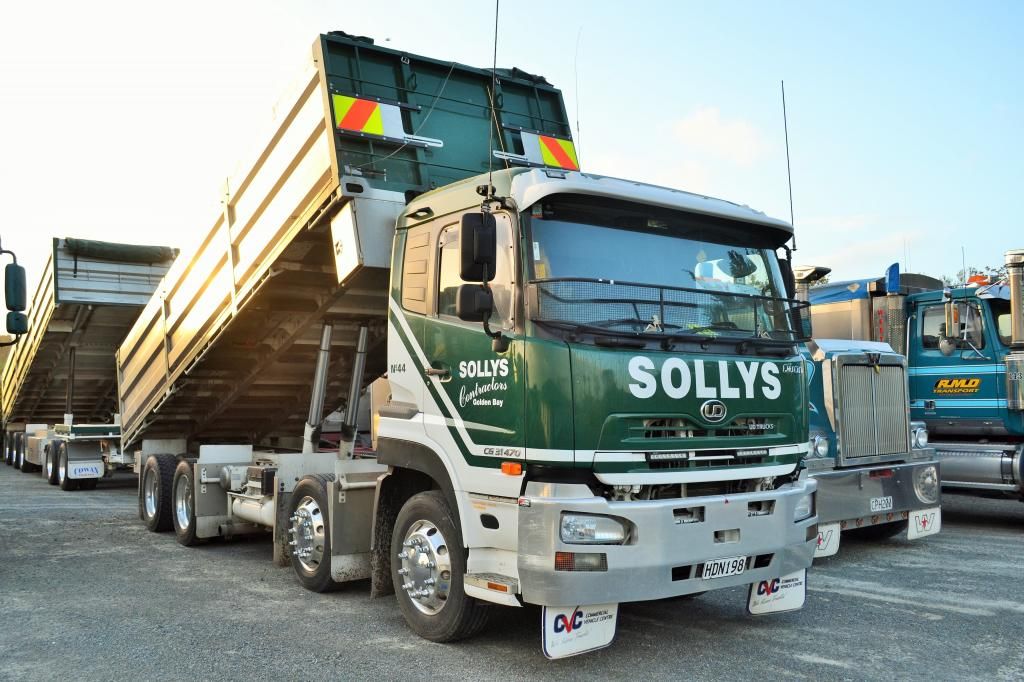 All the way from Golden Bay, a Sollys 2013 UD Quon.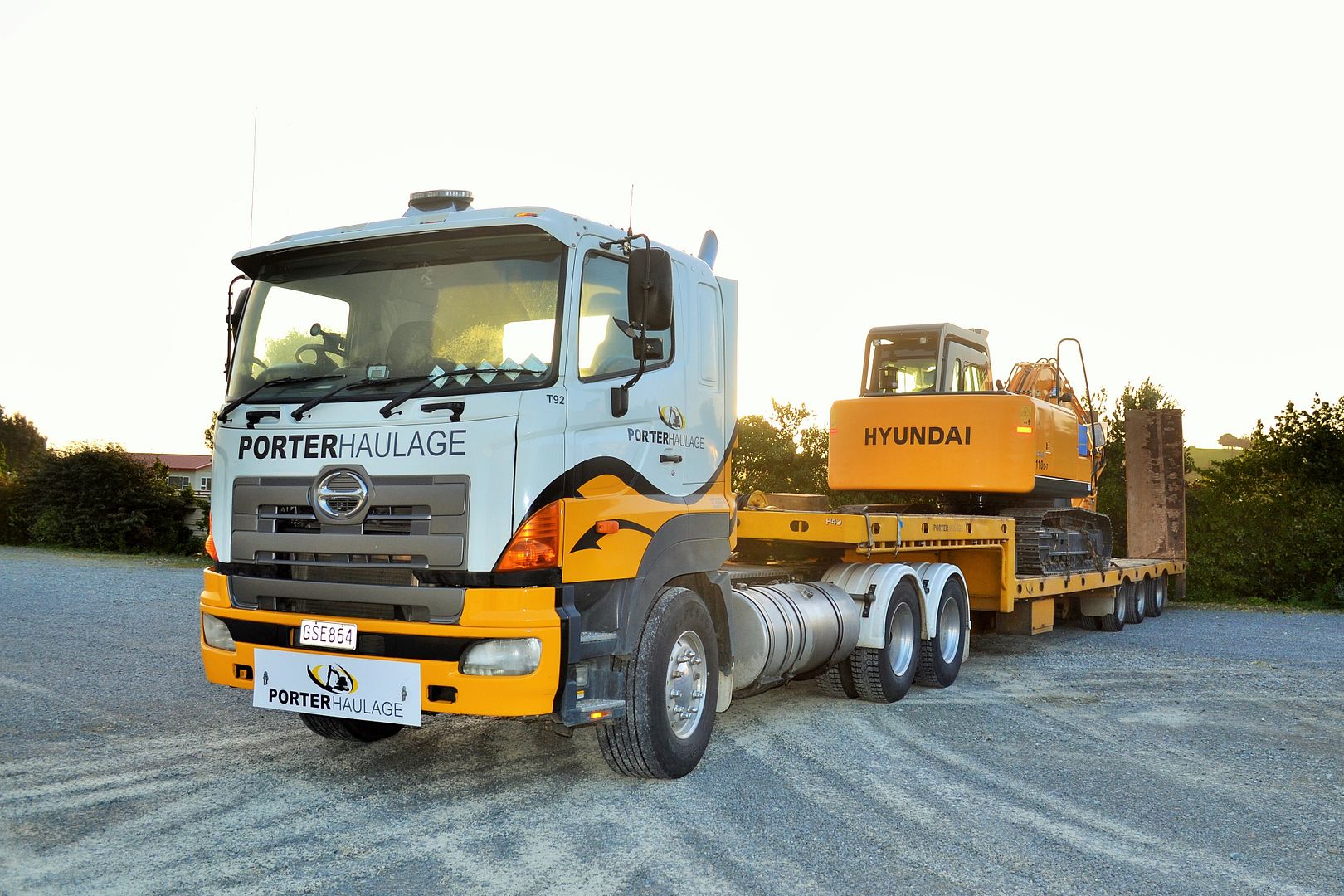 We passed this 2007 Hino on the Desert Road and then it turns up at the same motel as us.