Recently saw this old Commer parked in a field just outside of town. It has "Castlepoint Station" on the door.
Although it is a different colour I suspect it is the remains of....
....the Castlepoint Station Commer I snapped many years ago, loaded up with wool.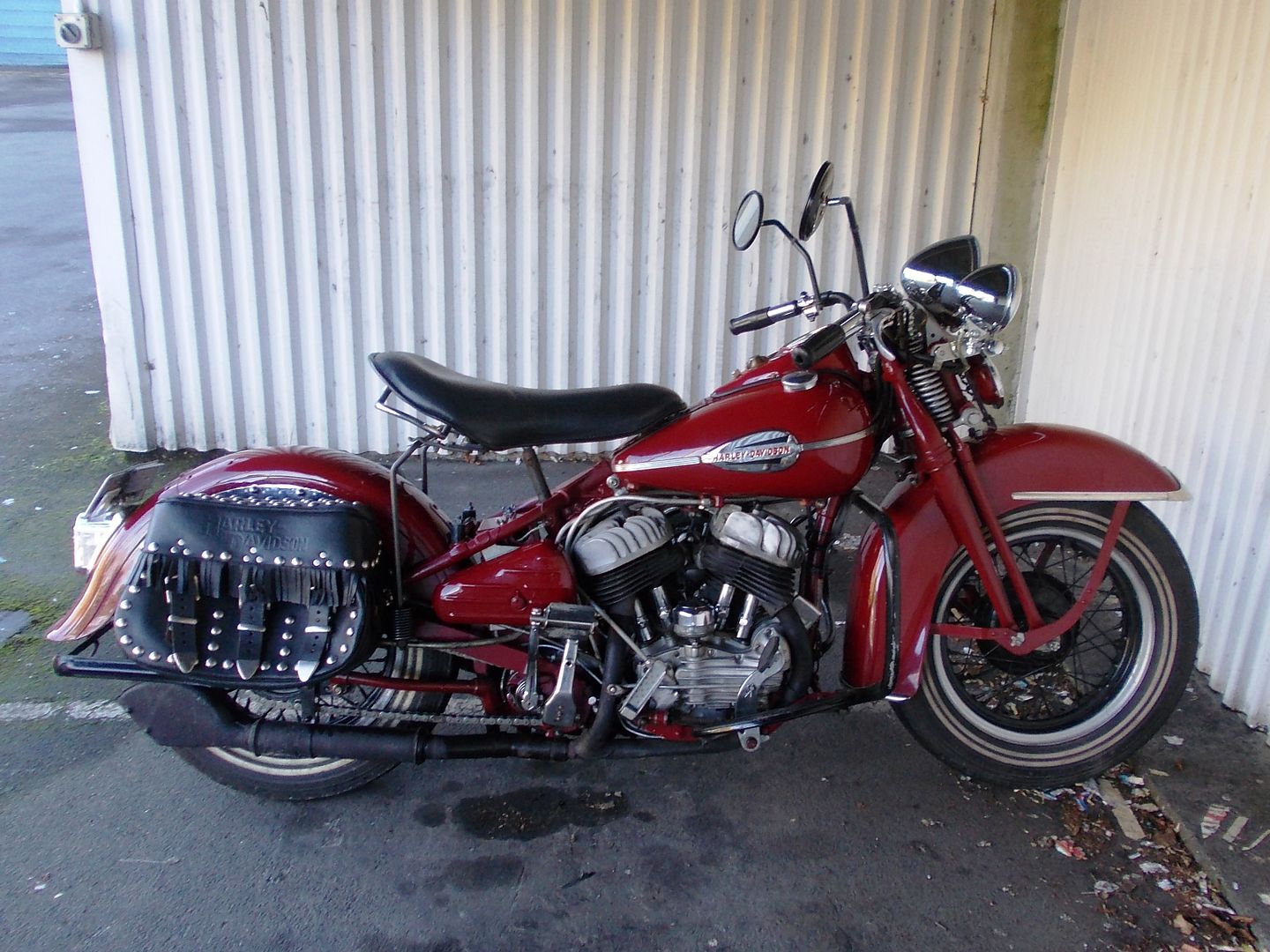 At an industrial site where I empty some wheelie bins on my Tuesday job, there was this very nice Harley parked in the staff bike shed.
This KW was at the tip, one day when I was unloading, collecting a load of goods for recycling.
It's a K104 from 2005.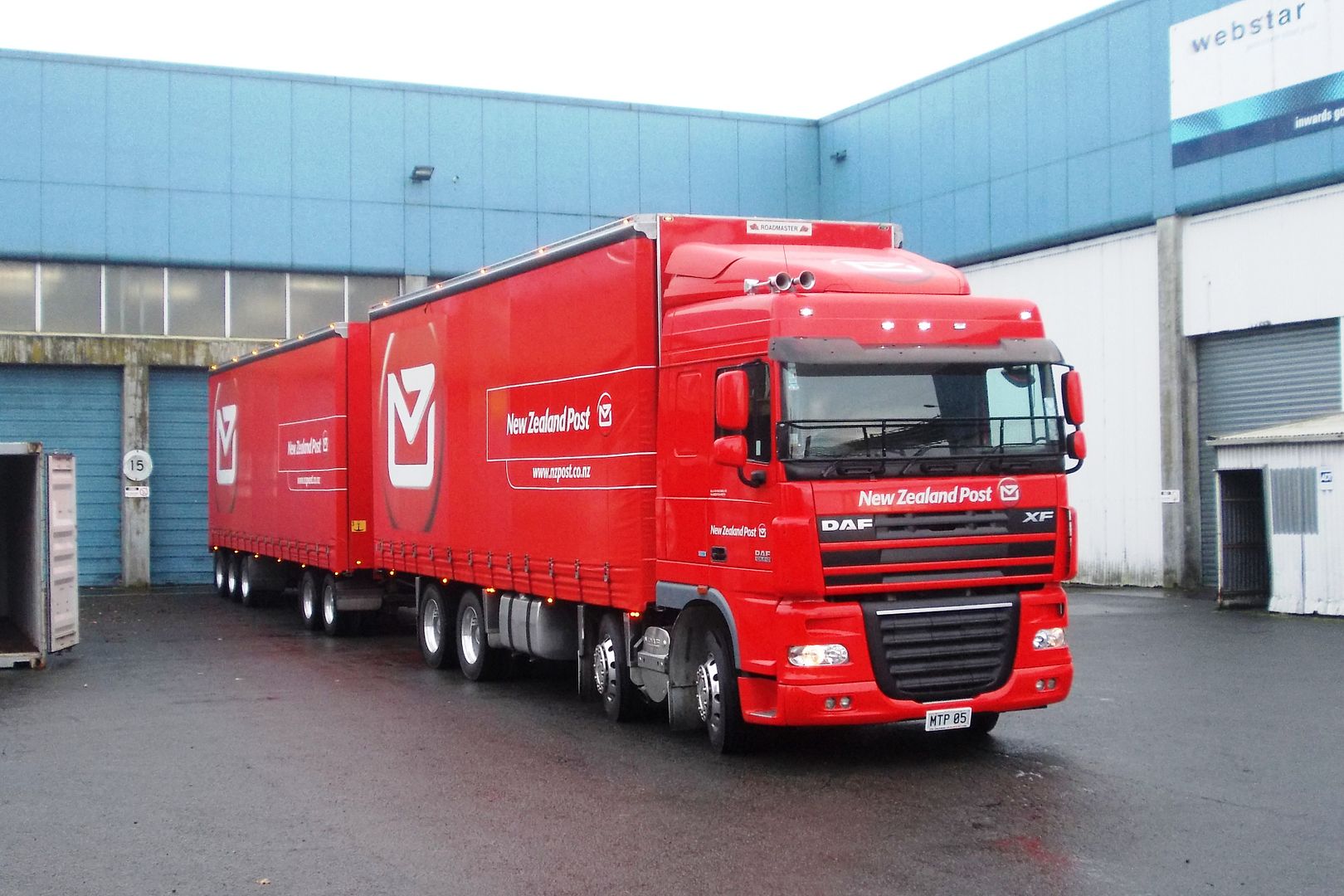 2013 DAF XF105 with 5 axle trailer loads up at Webstar.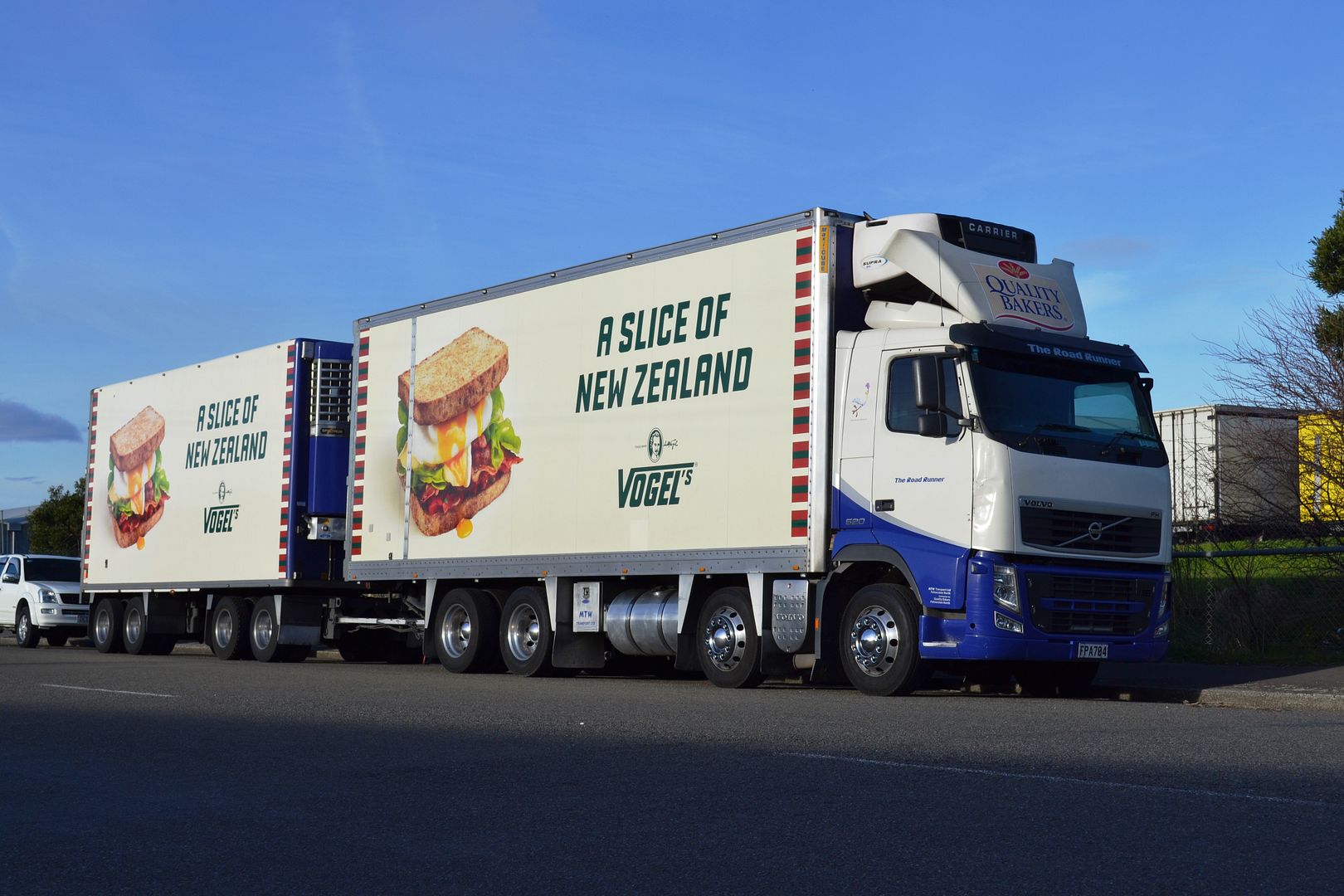 2010 Volvo FH bread truck in Palmerston North.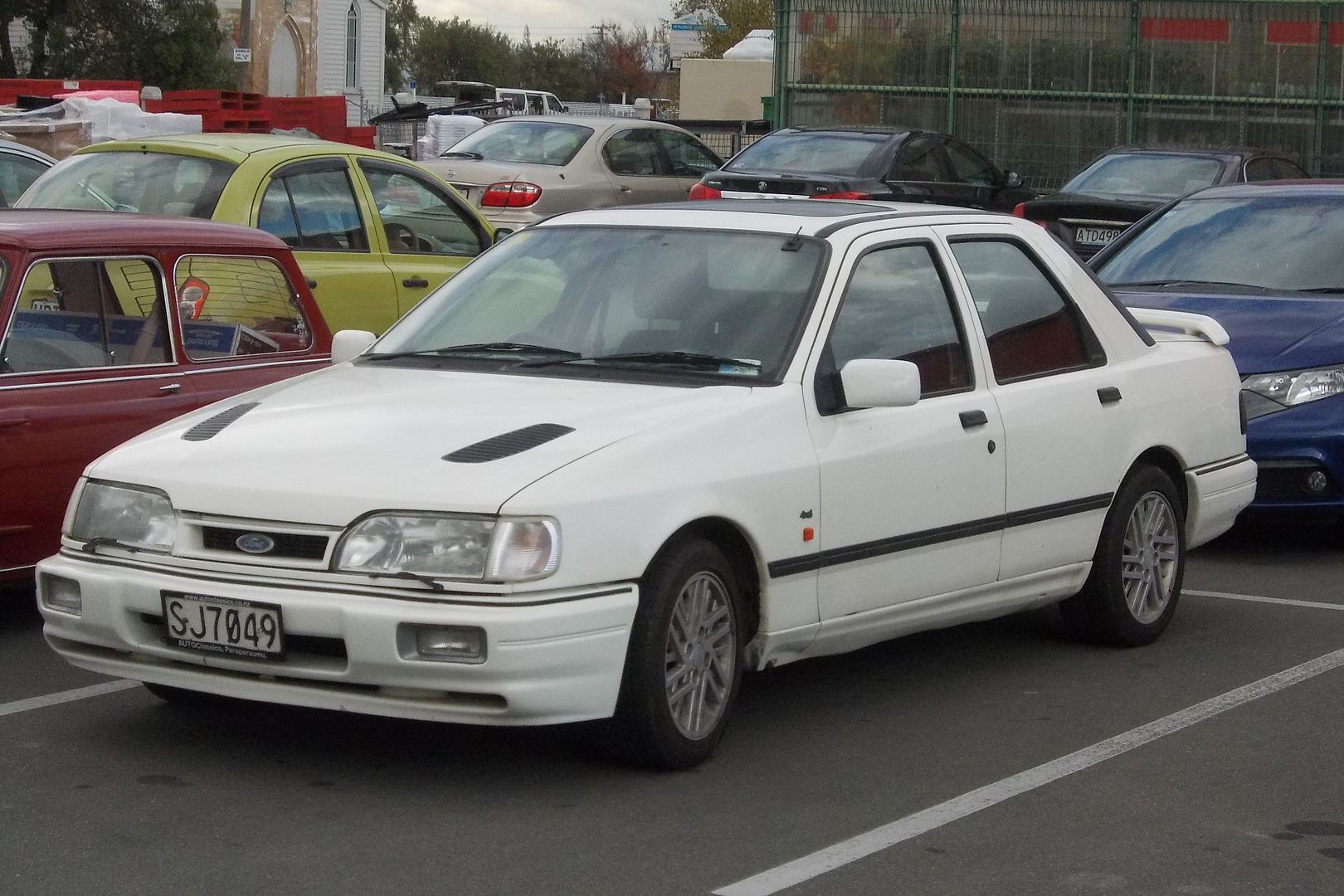 Not many Ford Sierras around these days. They came to New Zealand mostly as estates (station Wagons) to fill the spot vacated by the Cortina estate.
Ford NZ had replaced the Cortina in NZ with the Telstar, which was really a Mazda 626, but at that stage there was no Telstar estate.
So a Sierra Sapphire (which the sedan was called) are even rarer. This example is a 1990 Cosworth so that is even rarer still.
The deep side windows look a little odd now compared with the modern styling trend which seems to favour deep doors and shallow side glass.
Big red 8 wheeler Mack , not even registered yet, at MTD in Palmerston North.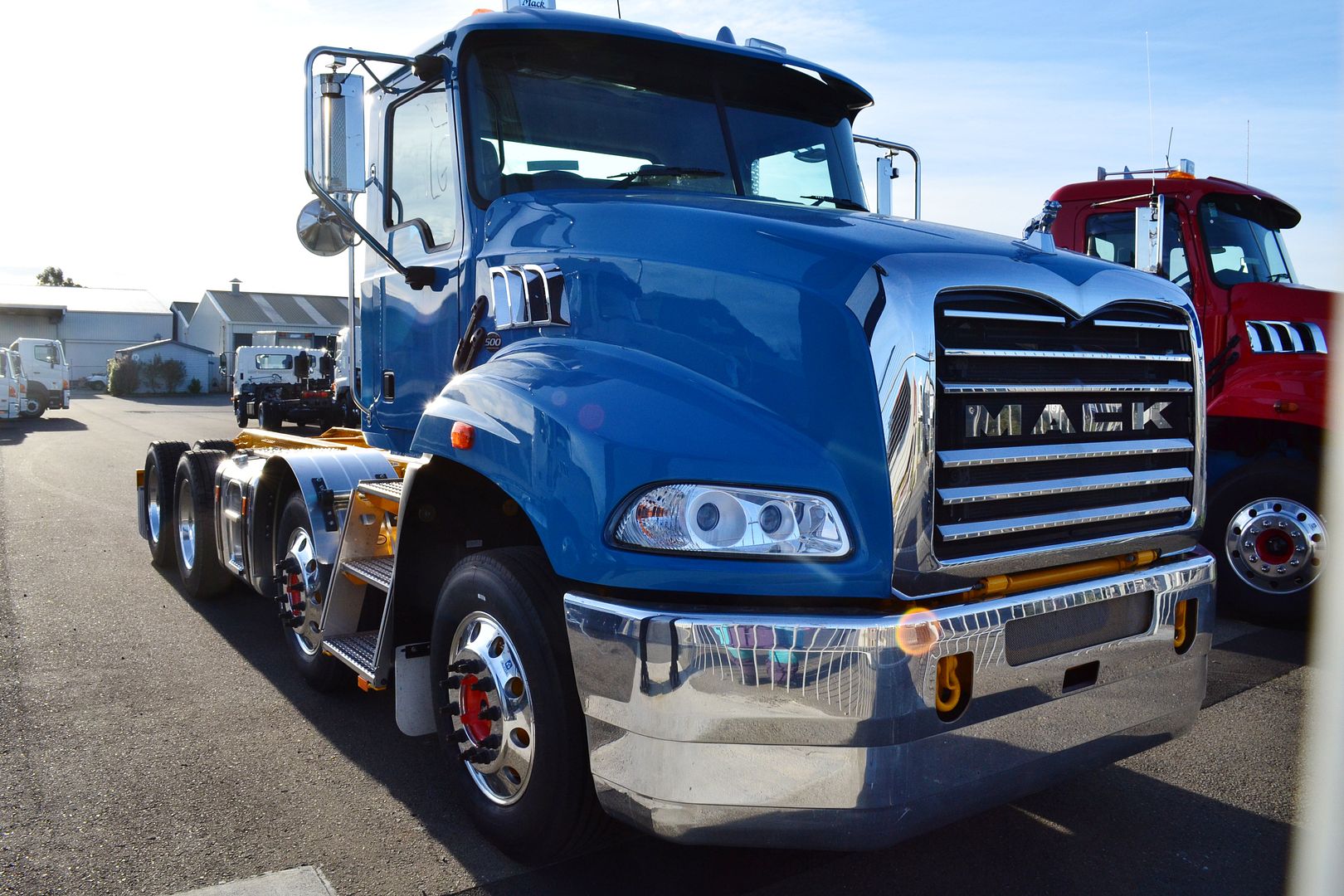 And the same again if you prefer blue.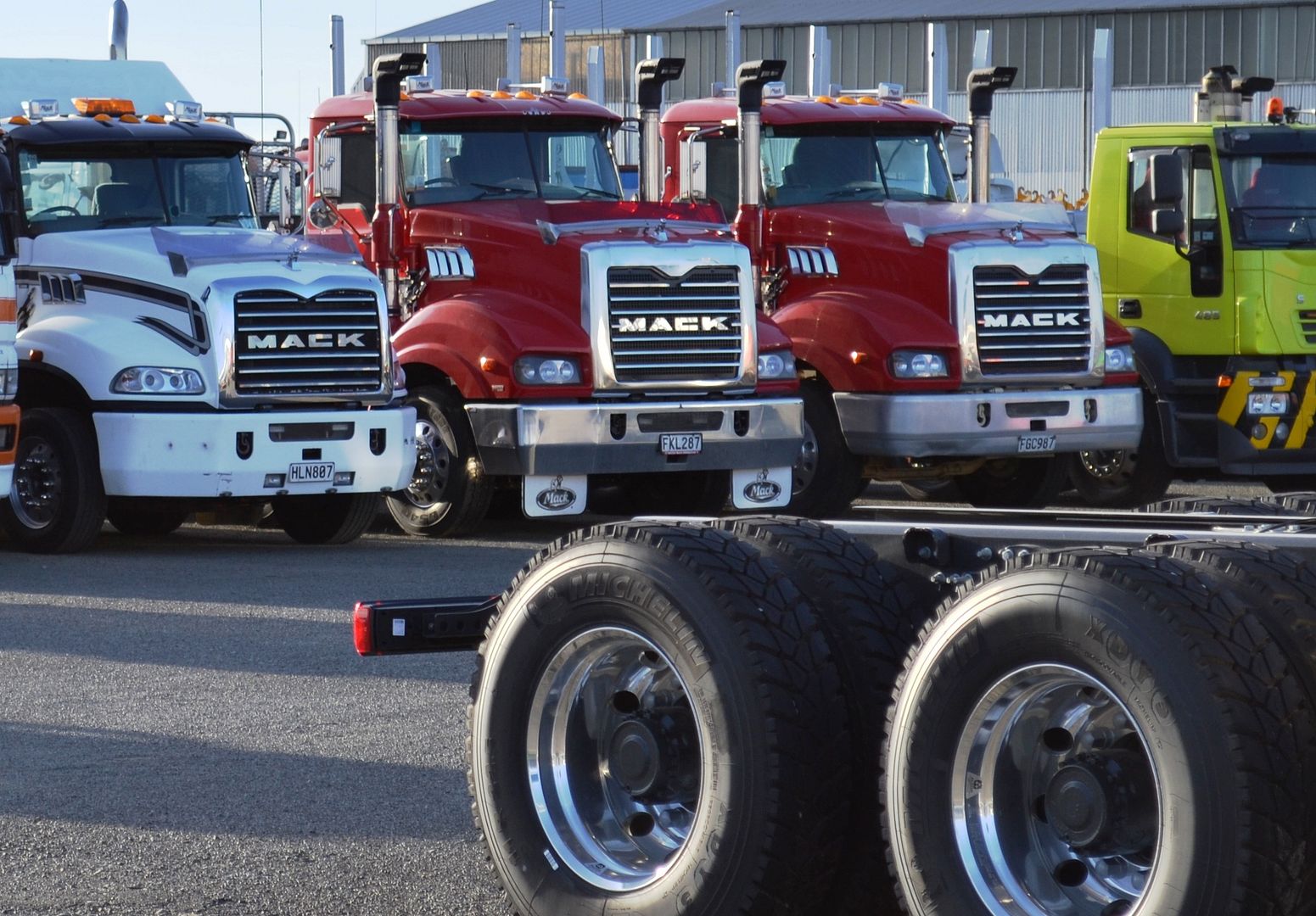 Three used Macks for sale.
The LH one is a 2011 Granite while the other two are both Tridents from 2010.